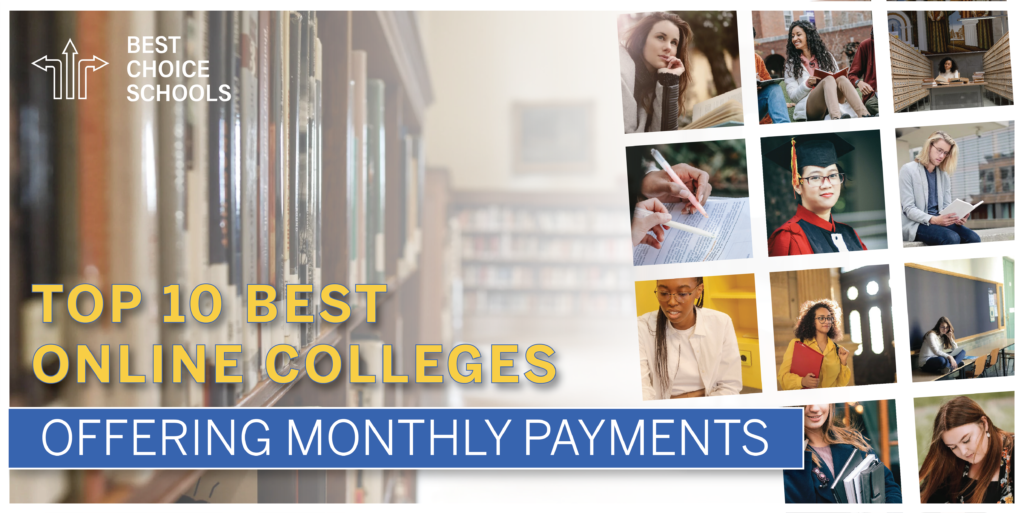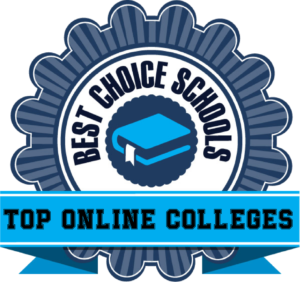 Money remains one of the major obstacles for a vast majority of students. According to Money Magazine, in a recent Ohio State survey of over 19,000 students, 70% say they are stressed about their finances. Additionally, 60% say they are worried about tuition costs. Some colleges provide students with monthly payment systems that can help spread out the burden of financial aid shortfalls. It's not uncommon for students to find themselves hundreds or thousands of dollars short of their tuition. Considering payment is due at the beginning of the semester, but you often don't discover your total financial aid until around the same time the money is due, this surprise situation can cause students to miss an entire semester of school, and some never go back.
Monthly payment systems are provided by some universities, and it helps students pay down the money they owe throughout the semester. Some of the payment systems are generous enough to help spread out the payments over the course of a year. Typically there is a fee required to enter a monthly payment program, but the payments are interest free. We decided that since not all schools offer programs like this, we should put a spotlight on the top online colleges that do offer this option. All of the schools featured in this ranking offer some form of monthly payment system, and we also took some financial figures–both tuition and 20 year net return on investment–into account in our ranking because finances are such a major concern to students these days. Our other major ranking consideration was graduation rate, as that's an indicator of how well a university does at delivering full value to their students.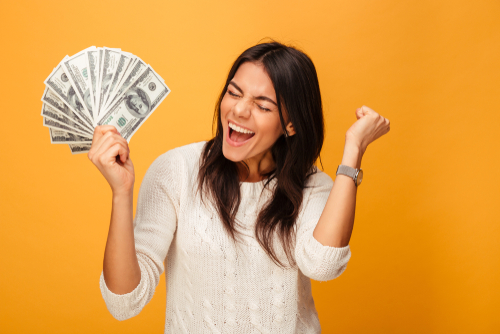 More information and a series of frequently asked questions are available at the end of the article.
#1. Boston University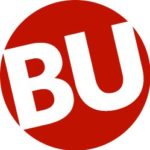 Score: 20
Boston University offers five-month payment plans for students with outstanding tuition balances in both the fall and spring semesters. Boston University offers a single online degree completion program at the bachelor's level, and nine master's degrees. Undergraduate courses available in the completion program include manipulating life: the ethics and science of biotechnology, American traditional music, the art of rhetoric in life and work, mysteries of archaeology, and physics of motion: something in the way it moves.
Tuition: $14,136
20 Year Net ROI: $421,000
Graduation Rate: 87%
#2. Pennsylvania State University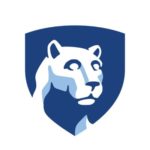 Score: 19
Penn State Students earning an online degree through their world campus can pay fall and spring semester tuition over four monthly payments for each semester, or three monthly payments for the summer term. Penn State's world campus offers 37 online bachelor's degrees, 54 online master's degrees, and one online doctoral degree. The doctoral degree is a doctor of nursing practice.
Tuition: $13,988
20 Year Net ROI: $445,000
Graduation Rate: 85%
#3. The George Washington University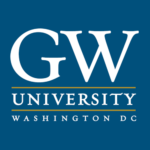 Score: 17
The George Washington University offers three undergraduate degrees online and thirty online master's degrees. GWU offers 3-month, 4-month, and 5-month payment plans for fall and spring semesters. Tuition for online degrees may vary slightly depending on the program, even at the undergraduate level. The three online bachelor's degrees are in nursing (RN-BSN), police and security studies, and health sciences. The health sciences degree offers concentrations in clinical health sciences, clinical research administration, emergency medical services, medical laboratory science, and clinical operations and healthcare management.
Tuition: $25,050
20 Year Net ROI: $475,000
Graduation Rate: 81%
#4. Rutgers University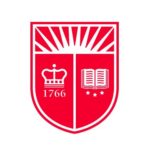 Score: 17
Rutgers is one of the most flexible pay as you go schools, with 2- to 5-month semester-based plans, and 8-month and 10-month plans available. Rutgers offers two online bachelor's degrees and nine online master's degrees. Among the online master's degrees are programs like business administration (MBA), social work (MSW), public administration, and biomedical engineering.
Tuition: $31,282
20 Year Net ROI: $440,000
Graduation Rate: 90%
#5. University of Minnesota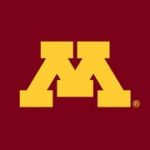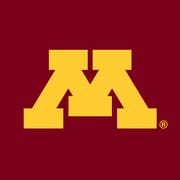 Score: 17
The University of Minnesota allows students to pay outstanding tuition and fees over the course of three months for each semester. Students can choose between eighteen online bachelor's degrees, thirteen online master's degrees, and a doctor of nursing practice degree. Among the bachelor's degrees are programs like sport and recreation management, international business, information technology, English, and agricultural business.
Tuition: $30,438
20 Year Net ROI: $418,000
Graduation Rate: 92%
#6. Florida Institute of Technology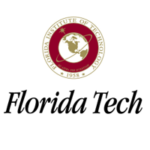 Score: 16
Each semester's outstanding tuition can be paid through a four-month payment plan throughout the semester. Florida Institute of Technology offers 65 online undergraduate degrees, including programs like marine biology, software engineering, premedical physics, oceanography, ocean engineering, mechanical engineering, applied mathematics, management information systems, and journalism (multiplatform).
Tuition: $15,300
20 Year Net ROI: $510,000
Graduation Rate: 60%
#7. Dallas Baptist University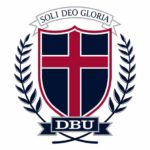 Score: 16
The deferred payment plans offered by Dallas Baptist University offer students the chance to pay their outstanding bill over the course of five months (on a semester-by-semester basis). DBU offers twenty-six online bachelor's degrees, sixteen online master's degrees, and several online certificates at the undergraduate and graduate level.
Tuition: $28,870
20 Year Net ROI: $319,000
Graduation Rate: 93%
#8. University of Houston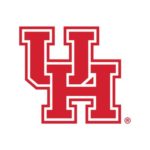 Score: 14
The University of Houston offers four undergraduate degrees online and twenty-four graduate degrees online. Students can pay their semester tuition balance over the course of four payments during the semester. The four undergraduate degrees offered online are nursing (RN to BSN), psychology (BA or BS), and retailing and consumer sciences.
Tuition: $21,273
20 Year Net ROI: $435,000
Graduation Rate: 68%
#9. University of Massachusetts-Lowell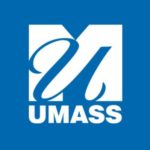 Score: 13
The University of Massachusetts-Lowell offers some really strong payment plans–one at six months, one at eight months, and another at ten months. There are also semester-based plans at three months, four months, and five months. The six online bachelor's degrees offered by UMass Lowell are business administration, criminal justice, English, information technology, liberal arts, and psychology. There are also twelve graduate degrees offered online.
Tuition: $32,827
20 Year Net ROI: $512,000
Graduation Rate: 60%
#10. Arizona State University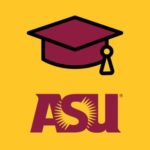 Score: 12
Arizona State University offers three-month payment plans for fall, spring, and summer semesters. ASU also has one of the most extensive online undergraduate selections offering 82 distinct bachelor's degrees. This massive selection includes degrees like global logistics management, community health, criminology and criminal justice, electrical engineering, english, film and media studies, and graphic information technology.
Tuition: $15,900
20 Year Net ROI: $346,000
Graduation Rate: 63%
Why include tuition as a ranking factor when determining which online colleges are "best"?
Well, to be frank, there is a high likelihood that students concerned with which schools will allow monthly payments are likely to be concerned with other financial factors related to college. The main factor is tuition. Financial aid targets my universities are often calculated as meeting a percentage of financial need. So if a school costs $50,000 and meets 75% of financial need (assuming determined need is 100% of the cost), then that leaves $12,500 for the student to make up with loans and out of pocket. A school with tuition of $15,000 that meets 75% of financial need leaves $3,750 to be covered by additional student loans and out of pocket. So lower tuition fundamentally impacts both student debt and will help to lower tuition shortfalls faced by the student. Lower shortfalls mean more manageable monthly payments, which will be a huge concern for a full-time student, as earning potential while going to school full-time is rather low.
Why is graduation rate important?
Graduation rate, very simply, shows the school's effectiveness at helping students complete their degree. So the existence of monthly payments is important as they can be effective at keeping students enrolled. Graduation rate is important because it shows how well the school does at keeping students enrolled.
What financial considerations should I make when choosing a college?
One consideration is where you complete which coursework. When you earn a degree, your employers will only see the school you graduated from. This means you can earn your first 60 credits (normally comprised of general education credits required by all four-year degrees) at a community college or local state university and then transfer to another school like Penn State. You will have earned half your degree at an incredibly discounted price, and there is no negative trade-off involved.
Always make sure to pay attention to the in-state and out-of-state difference in tuition. While many public universities offer online courses at in-state or near in-state prices, this is not true of all public universities. For universities that do have a major difference in tuition, they often require you to have lived in the state as a resident for a year or more to be eligible for in-state tuition.
Another sound strategy is to be 100% sure of your major before taking any upper level (junior/senior year) courses. Changing your major in your junior or senior year can invalidate credits you've earned toward other majors that your new major doesn't require. This can result in hundreds or thousands of dollars and months of time wasted. So make sure you know what you want to do before choosing your major.
Finally, file your FAFSA (application for federal financial aid) and file it early. There is a finite amount of money available, and filing later can diminish the amount of state financial aid. Same goes for scholarship funds with your university. Stay on top of the paperwork and get it in early.
What are the benefits of studying online?
There are many benefits, but let's focus on some of the benefits as they relate to making monthly payments. In a traditional setting, you enroll in all your classes at the beginning of a semester and the full total is due at the beginning. Many universities use an eight-week schedule (or fewer) for their online programs, and you can choose to take one or two courses at a time. This can, in certain cases, allow you to adjust your course load and influence how much you owe at a given time, and how much you can work during that time. So if you are short on money, maybe you drop your classes down to one for a session, pick up some more hours at work, and make up the difference; maybe you even earn enough to cover yourself if this happens again in the next session. Another option might be to work a seasonal job that pays really well and take time off for a couple months during that season. The bottom line is that regardless of what solution you might find, there are many more opportunities to find solutions because of the inherent flexibility built into many online degree programs.
Methodology for determining best online colleges with monthly payment plans
20 Year Net Return on Investment
When considering an online college, you want to take into consideration potential earnings after graduation, especially if finances are a concern for you going in. Believe it or not, not all colleges have a positive return on investment. We awarded points for 20-year net return ROI as follows.
Our source for these figures was Payscale.com.
$200,000+ was awarded one point, plus one additional point for each $50,000 beyond that, with no cap.
Tuition
Affordability, as we stated in the FAQ, is an important factor to consider when determining the quality of the educational experience one can expect from a university. Points were awarded as follows.
Under $50,000= 1 Point
Under $45,000= 2 Points
Under $40,000= 3 Points
Under $35,000= 4 Points
Under $30,000= 5 Points
Under $25,000= 6 Points
Under $20,000= 7 Points
Under $15,000= 8 Points
Under $10,000= 9 Points
Under $5,000= 10 Points
Graduation Rate
We awarded points as follows:
55%= 1
60%= 2
65%= 3
70%= 4
75%= 5
80%= 6
85%= 7
90%= 8
95%= 9
100%=10
BCS Staff
June 2019
Related:
This concludes our ranking of the top 10 best online schools offering monthly payment plans.