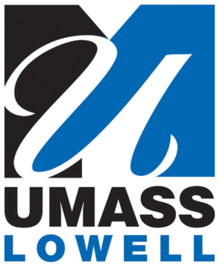 University of Massachusetts-Lowell Degree Programs
UMAS-Lowell appears in our ranking of the Top 10 Best Online Colleges Offering Monthly Payments.
The University of Massachusetts-Lowell (UMAS-Lowell) is the second-largest educational institution in the state. The university utilizes the skills of over 1,100 talented faculty members to instruct over 18,000 students leading to a 17:1 student to faculty ratio. UMAS-Lowell was one of the first educational institutions to see the value of online courses and degrees. The early entrance by the university into online education led to several Sloan-C Awards for Excellence in Online Education, an honor that the university yearly to this day. UMAS-Lowell offers multiple pathways to undergraduate and graduate degrees through either attendance in brick-and-mortar classes or online.
UMAS-Lowell is organized into six colleges and schools. Those colleges are:
Manning School of Business
College of Education
Francis College of Engineering
College of Fine Arts, Humanities, and Social Sciences
Zuckerberg College of Health Sciences
Kennedy College of Sciences
UMASS-Lowell offers Honors degrees for students that excel in their field. The honors program demands extra hours of study that goes beyond the standard curriculum to enhance critical thinking, academic production, and the elusive sense of self. With an Honors Degree attached to an undergraduate diploma from UMASS-Lowell, the graduate has a leg up on immediate employment after leaving school.
Undergraduates at UMASS-Lowell choose a major field of study within the first two years. Students are asked to consider a dual major or the addition of a minor to their fields of study to improve their education experience and broaden their horizons. Though double majors are uncommon, the addition of a minor concentration is a regular occurrence at UMASS-Lowell.
The differences between a major and a minor are significant. A Bachelor of Science in Business Administration: Accounting Concentration degree requires a minimum of 123 semester credit hours, of which 24 credit hours are electives. Adding a Minor in Creative Writing uses between 18 and 24 of those elective hours.
UMASS-Lowell offers 43 masters-level degrees. Some of the degrees have a non-thesis option. The majority of these programs are classroom oriented — many of the programs the university offers entirely online, while others may be hybrid. The same opportunities for continuing education at UMASS-Lowell are available at the doctoral and certificate of accomplishment levels.
A typical array of pathways toward a master's degree at UMASS-Lowell is the Master of Arts in History. There are three pathways to the completion of the degree. The first pathway is to complete ten three-credit graduate courses for a total of 30 credit hours. The second pathway is to complete nine three-credit graduate courses and a three-credit project or internship with a local historical society or organization. The third option is to complete eight three-credit graduate courses and a six-credit thesis.
UMASS-Lowell offers certification options for baccalaureate holders who are in the workforce and do not have the time or inclination to pursue a master's degree. These programs are built to enhance the knowledge of those working in the field. The Plastics Processing Certificate only requires 12 credit-hours of study to complete the program.
All 36 doctoral programs at UMASS-Lowell require the completion of 60 credit-hours beyond the hours of study the candidate completes for their master's degree. A Doctor of Philosophy in Criminology and Criminal Justice has two optional paths. A candidate can choose a Ph.D. in Criminology and Criminal Justice or a Ph.D. in Criminology and Criminal Justice with Terrorism Option. Along with the hours of study, each path requires either a publishable dissertation and defense of that dissertation or a three-paper option that involves the publication of three articles that progress logically through a subject.
About the University of Massachusetts-Lowell
Founded during the 1890s, UMASS-Lowell has grown into one of the most prestigious public research institutions in the country. The university offers unique programs in meteorology, nuclear engineering, plastics engineering, and sound recording technology that are unusual to find in a public school. Overall, the university is rated by Business Insider as the "Most Underrated College in America."
UMASS-Lowell is garnering several rankings in those publications that evaluate the strengths of universities. US News & World Report ranks UMASS-Lowell at number 179 in its 2020 list of Best Colleges is National Universities. The publication also ranks the university at 133 in Best Colleges for Veterans and 147 in Top Performers for Social Mobility. US News & World Report also ranks UMASS-Lowell a 78 in Top Public Schools and number two in Massachusetts. Forbes ranks the university as the tenth best return on investment among all colleges and universities nationwide and fourth-best among non-military schools.
University of Massachusetts-Lowell Accreditation Details
UMASS-Lowell is accredited by the New England Commission of Higher Education. Other accrediting organizations in specialized areas include:
Engineering Accreditation Commission (EAC) of the Accreditation Board for Engineering and Technology (ABET)
Association to Advance Collegiate School of Business (AACSB)
Commission on Accreditation of Physical Therapy Education (CAPTE)
National Accrediting Agency for Clinical Laboratory Sciences (NAACL)
National Council for the Accreditation of Teacher Education (NCATE)
Environmental Health Science and Protection Accreditation Council (EHAC)
Medical Physics Commission for Medical Physics Educational Programs (CAMPEP)
Commission for Collegiate Nursing Education (CCNE)
National Association of Schools of Music (NASM)
National Association of Schools of Art and Design (NASAD)
University of Massachusetts-Lowell Application Requirements
As with other schools, an applying undergraduate student must take SAT or ACT exams and send the results through the testing agency. The student applicant must also submit an unopened official high school transcript that reflects the completion of these units with a minimum GPA of 3.00.
Four units of English
Four units of mathematics including Algebra I & II, Geometry, and Trigonometry
Three units of lab-sciences
Two units of social science including U.S. History
Two units of a single foreign language
Two units of electives from the above courses or arts & humanities or computer science
Only holders of a baccalaureate can apply to a graduate program at UMASS-Lowell. Most graduate programs also require a pre-application test like a GRE. To find information on the needed test, visit the website of the department handling the graduate program.
Tuition and Financial Aid
UMASS-Lowell has three tuition plans which reflect the subsidies that Massachusetts students enjoy. The tuition and mandatory fees for a year of schooling at UMASS-Lowell that an incoming undergraduate that is a Massachusetts resident is currently $15,648. For out-of-state applicants, the same fees are $33,574. UMASS-Lowell also offers lower tuition and mandatory fees for some New England residents outside the state which comes to $27,188. Students that house on campus can expect to add $13,060 to their costs during the year.
UMASS-Lowell supplies the expertise to find financial assistance for students. The principal purpose of the school is to provide an education at the least cost possible for its students. Consequently, the university assists every student in finding scholarships, Pell Grants, other "need-based" solutions, and community assistance. The university avoids the Federal Student Loan program as much as possible to avoid saddling its students with loan debt. UMAS-Lowell has access to over 79 million in student financial assistance that it parcels out each year.
The university is a unique experience for students seeking a quality education. Attending the University of Massachusetts-Lowell is a step in the right direction.