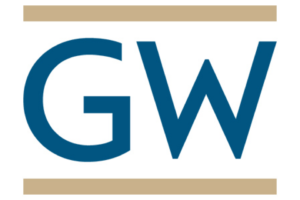 George Washington University Degree Programs
George Washington University appears in our ranking of the Top 10 Best Online Colleges Offering Monthly Payments.
George Washington University offers undergraduate and graduate degrees for incoming and continuing students. This private research university, located in the nation's capital, is organized into 14 colleges and schools. A wide variety of degrees are available to students who hope to attend this prestigious school.
Undergraduate degrees range from accountancy to women's and gender studies. Undergraduates can pursue scientific fields like physics, neuroscience, exercise science, and clinical research administration. Students might pursue languages like Japanese, French, German or Hebrew. Arts and humanities majors may be interested in Latin American studies, philosophy, psychology or history. Fine art, film studies, and dance are all options as well.
Graduate studies can be found in multiple academic areas and schools. Students can earn a master of science, master of arts, post-master degree, Ph.D., MD, JD or a graduate certificate. Students may earn these degrees on a full- or part-time basis.
George Washington University has online degree programs in arts, business, communications, legal studies and more. Students may earn undergraduate degrees, graduate certificates, and graduate degrees. Students can even earn doctorates through the university's online program.
About George Washington University
George Washington University is located in Washington, D.C, in the Foggy Bottom neighborhood. The school also has campuses in the Palisades neighborhood and in Ashburn, Virginia. George Washington University also has a booming online campus.
An act of Congress allowed the creation of George Washington University in 1821. The idea for the school was promoted by George Washington, who also left shares as an endowment. Though Washington died more than 20 years before the university opened, the school is largely attributed to his promotion of a national university.
Today, George Washington University is recognized as one of the most prestigious schools in the nation. Publications like U.S. News and World Report, Forbes and The Princeton Review regularly place The George Washington University in their lists of top universities. The school has been named the best in the region, the most politically active and the university with the best newspaper.
George Washington University has an endowment of $1.799 billion, making it the 66th wealthiest university in the world. Numerous heads of state, Nobel prize, and Pulitzer prize winners are graduates of The George Washington University. These include the president of Venezuela, Juan Guaido; the president of Croatia, Kolinda Grabar-Kitarovic; the prime minister of Pakistan, Shahid Abbasi; the first president of South Korea, Syngman Rhee and the president of Georgia, Mikheil Saakashvili, among many others.
Other notable alumni of The George Washington University include Elizabeth Warren, Colin Powell, Bob Woodward, Alec Baldwin, Jacqueline Kennedy Onassis, L. Ron Hubbard, and Barbara Bush.
The George Washington University Accreditation Details
The George Washington University is accredited by the Middle States Commission on Higher Education, or MSCHE. This body accredits universities and colleges throughout the middle states region as well as Puerto Rico and the U.S. Virgin Islands.
The university's colleges hold a series of other accreditations from bodies that focus on specific degree areas. Some of these accrediting bodies include the National Association of Schools of Music, the American Chemical Society, the American Psychological Association, the Education and Training Board and the National Association of Schools of Public Affairs and Administration, among others.
The George Washington University Application Requirements
Applying as an undergraduate starts with completing the common application. Students must submit high school transcripts as well as transcripts from high school and any other colleges that may have been attended. Students who are involved in dual-degree programs or earning college credits while in high school are welcome to apply at The George Washington University. Applicants must also supply recommendation letters and essays for consideration. George Washington University uses letters of recommendation, transcripts, and essays to consider admission. The university does not require college entry admissions test scores, but those may be provided if desired.
Applying to George Washington University's online campus functions similarly to admission for the traditional campus. Students must complete the application and provide supplemental materials. The different fields of study may have specific requirements, therefore prospective students should pay careful attention to these details. Likewise, all online applicants must provide a primary and alternate school when applying.
Tuition and Financial Aid
Students who attend The George Washington University on campus can expect to spend, on average, about $75,000 per year. The bulk of this cost is due to tuition, which is $56,845. This tuition cost covers any full-time student who is not taking a course overload, or 12 to 18 hours. Students who wish to take less than 12 hours are considered part-time. The tuition fee for part-time students is $1,625 per credit hour. This is the same fee that is charged for any additional courses that are taken as overload.
Students interested in learning from George Washington University's online campus must consult each individual program to learn about tuition as it varies depending on the course of study. All online programs incur a $70 fee and $55 per credit for books and supplies. Students may attend The George Washington University online campus if they are attending the traditional university in addition to their regular campus. They may also choose to solely matriculate through the online campus.
All students should complete the Free Application for Federal Student Aid, or FAFSA. The FAFSA determines eligibility for government grants. It is also used by The George Washington University when considering need-based grants and scholarships.
Merit-based scholarships are offered through The George Washington University. These scholarships have a variety of award amounts and requirements. Students should apply to any scholarship for which they may feel qualified. George Washington University also encourages all students to apply for as many outside grants and scholarships as possible to aid with the cost of tuition.
Learn more about degrees offered by George Washington University by visiting the school's website.