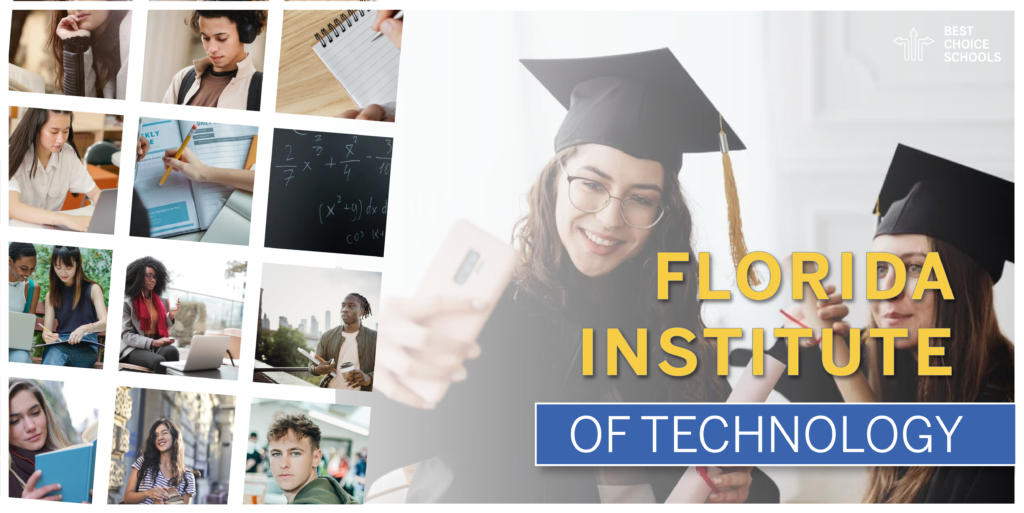 Various Degree Offerings and Options at Florida Institute of Technology
Florida Institute of Technology appears in our ranking of the 30 Best Online Schools for Graduate Degrees.
Split between four colleges, Florida Institute of Technology offers more than 200 bachelor's, master's and doctoral degree programs at the main Melbourne, FL campus, offsite educational centers located throughout Florida and in several other states, and online. Known as Florida's STEM University, degree programs across all four of the colleges are heavily involved with the science, technology, engineering, and mathematics that make up STEM. While the vast majority of courses and majors are available at the main campus, the majority of online and educational center offerings are graduate level only.
Within the College of Engineering and Science, students can earn either a B.S. or an M.S. in areas such as Aerospace Engineering, Computer Engineering, Marine Biology, and Ocean Engineering, to name a few. The College of Aeronautics offers a B.S. in Aviation Management, a B.S. in Aeronautical Science, an M.S. in Aviation Human Factors and an M.S. in Aviation-Airport Development and Management. In addition, online offerings within this college include an M.S. in Human Factors in Aeronautics and a Doctor of Aviation program.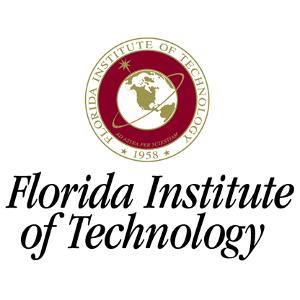 The Bisk College of Business offers programs one would expect within a business school, including undergraduate degrees in Business Administration that include concentrations in Accounting, Marketing, Finance, Information Technology, and Information Systems. Students can also earn a general MBA, an MBA in Healthcare Management, an M.S. in Accounting, an M.S. in Financial Forensics, or a Doctor of Business Administration (DBA). Many of these degree offerings can be taken online as well as on either the Melbourne campus or at one of the educational centers.
Even the College of Psychology and Liberal Arts offers courses mainly geared toward STEM subjects, with majors such as a B.A. in Applied Behavior Analysis, a B.A. in Forensic Psychology, and a B.S. in Multiplatform Journalism, to name a few. Graduate offerings include an M.S. in Global Strategic Communication, an M.S. in Organizational Behavior Management and doctoral degrees in Clinical Psychology and Behavior Analysis.
About Florida Institute of Technology
Florida Institute of Technology is a private, not-for-profit university located in Melbourne, FL, a city located in the state's "space coast." Founded as Brevard Engineering College in 1958, the same year that NASA got its start, the Florida Tech of today continues to maintain strong space ties, boasting three faculty members, who have been to space and five alumni who have served as space shuttle astronauts. Initially founded by Dr. Jerome Keuper, a physicist working at Cape Canaveral, Florida Tech at that time was a night school exclusively for men working in the early stages of the U.S. space program. Today, Florida Institute of Technology is ranked by U.S. News & World Report among the best national universities in the country for the ninth year in a row.
Although select programs are offered at off-campus educational centers throughout the country and online, Florida Tech is mainly a residential university. Proximity to the space programs at Cape Canaveral provides enrichment opportunities that can't always be equaled with distance learning.
Florida Institute of Technology Accreditation Details
Florida Tech is regionally accredited by the Southern Association of Colleges and Schools (SACS) Commission on Colleges to offer all degree levels provided across the disciplines. In addition, subject-specific accreditations include those from the Aviation Accreditation Board International (AABI) for select aviation programs, the Association for Behavior Analysis International (ABAI) for graduate programs in applied behavior analysis, the Association to Advance Collegiate Schools of Business (AACSB) for the Bisk College of Business offerings, and ABET accreditation for programs within the College of Engineering and Science.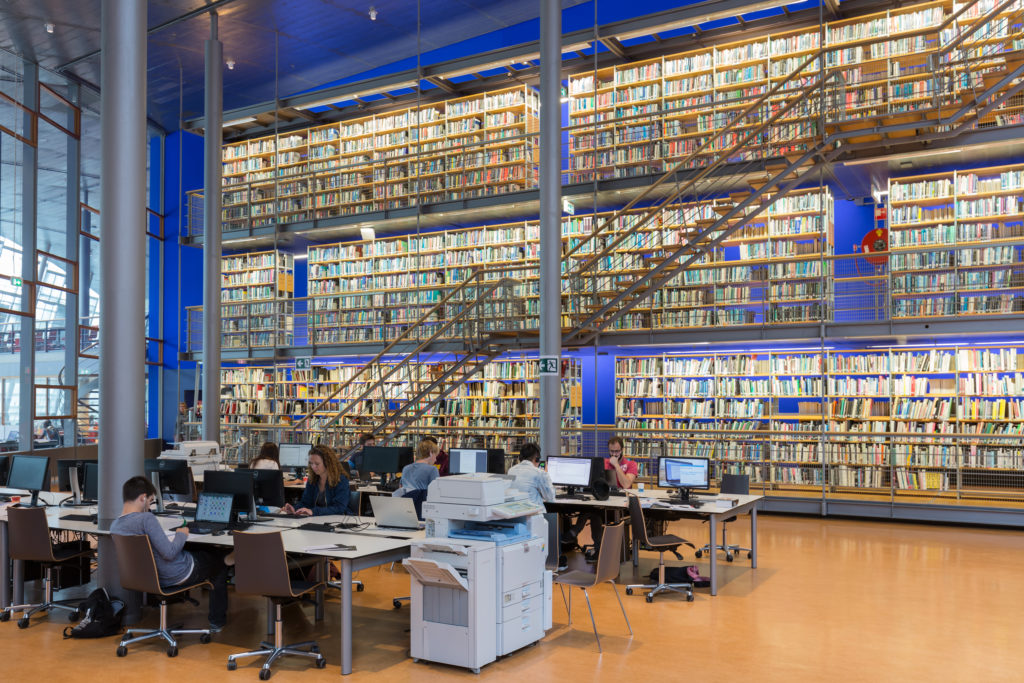 Florida Institute of Technology Application Requirements
Students seeking to enter as freshmen are required to submit high school or GED transcripts with their application, as well as standardized test scores for either the SAT or ACT and a letter of recommendation. An essay using one of the prompts set forth by the Common Application is also strongly recommended. While minimum grades and test scores are not discussed, the admissions committee nonetheless looks for a strong high school curriculum and demonstrated success in college preparatory courses. Given the nature of the college, being able to demonstrate success in four years of rigorous offerings in science and math during the high school career are highly recommended for the best chance of admission.
Students seeking entrance to one of the many master's programs will instead need to provide proof of an undergraduate degree in a related field and a minimum cumulative GPA of 3.0 on the undergraduate work. Doctoral applicants must show proof of both a bachelor's and master's degree earned in a related field and a minimum GPA of 3.2 on all prior graduate work.
Applications for admission to Florida Tech are accepted on a rolling basis throughout the year, so there are no deadlines for any of the degree levels. In addition, there is no application fee to consider, so students can apply as soon as they can get the required documentation together.
Tuition and Financial Aid
Undergraduates of Florida Tech are assessed tuition based on the number of credit hours taken per semester and the location of those classes. Students taking a full-time course load of 12 to 19 credit hours on the Melbourne campus are assessed $20,550 per semester for Engineering and Science majors and $18,730 per semester for all other majors. Part-time and summer semester courses are assessed per credit hour at $1,170 each, as are course loads of 20 credit hours or more. Undergraduate courses taken at one of the educational centers outside of the Melbourne campus are assessed $250 per credit hour, regardless of the number of credits, and students taking online courses are assessed $510 per credit hour.
Graduate tuition varies according to both the program and the location of courses. Extended studies, or those taken at education centers other than the Melbourne campus, are assessed at $600 per credit hour regardless of major. Otherwise, the tuition rates vary according to whether a student is attending classes on the main campus or online, whether the student is in a non-business master's program, an MBA program, or one of several other specific programs. In these cases, tuition rates range from $600 per credit hour to as much as $1,288 per credit hour. In addition, students in a psychology internship are assessed $2,630 per semester.
Financial aid is available to students who need it, in the form of grants, scholarships, and loans. While there are no deadlines for applying to the college, students completing the FAFSA should still pay attention to the federal guidelines for submitting those forms.
The degree offerings provided at Florida Tech are strong contenders for lucrative careers in the STEM fields. Students interested in one of these degrees and who wish to attend a top-ranked and research-intensive university would do well to consider Florida Institute of Technology.
Related Articles:
Florida International University