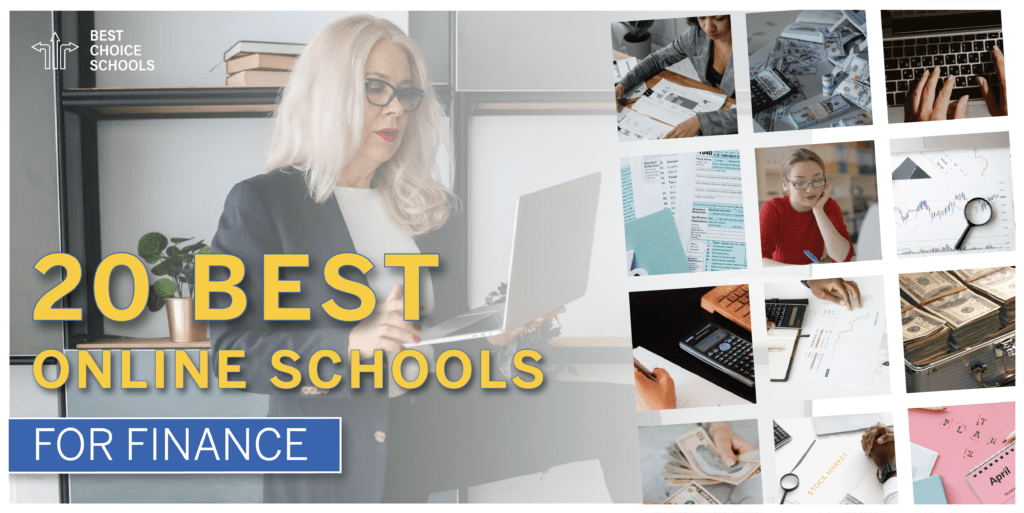 In this article, we highlight the 20 best online schools for finance.
Financial analysts provide guidance to individuals, businesses, and organizations making financial or investment decisions. While most financial analysts hold a bachelor's degree, advanced positions require additional education. In fact, most management and leadership finance roles require a master's degree in finance.
The job market for financial managers and similar occupations is strong. According to the job outlook reported by the United States Department of Labor, Bureau of Labor Statistics, a 15% growth is projected through 2029. Companies are looking to hire qualified individuals to help manage this anticipated growth. Earning a master's degree in finance can help set you above your competition. And, today, thanks to online options, you won't have to leave your current career in order to return to school.
Methodology
:
This ranking was created to find the top institutions offering online graduate finance degrees. The data collected below was taken from the National Center for Education Statistics (NCES) College Navigator, US News and World Report, and from the institutions themselves. It is based on a particular methodology: student-to-faculty ratio, percentage of applicants admitted (selectivity rate), and the overall cost of in-state graduate tuition and fees. We examined schools that offered online master's in finance degree programs or closely related fields of study. From our original pool of 52 institutions, we applied our ranking criteria and developed a list of the twenty best online schools for finance.
In the event of a tie, the institution with the lowest graduate tuition price was awarded higher placement on our list. The methodology used is listed below.
Acceptance Rate
More than 50% of applicants accepted – 3 points
25% to 50% of applicants accepted – 2 points
Less than 25% of applicants accepted – 1 point
In-state Graduate Tuition Fees
Less than $15,000/year – 3 points
$15,001 to $20,000/year – 2 points
Over $20,001/year – 1 point
Student to Faculty Ratio
10 to 1 or less – 3 points
11 to 15 to 1 – 2 points
16 or more to 1 – 1 points
Below is our list of the top 20 best online schools for finance degrees. Please note that tuition listed reflects the approximate cost of the entire degree program. The schools are listed in ascending order, with our top picks at the beginning of the list.
See also: 20 Best Online Schools for Accounting Master's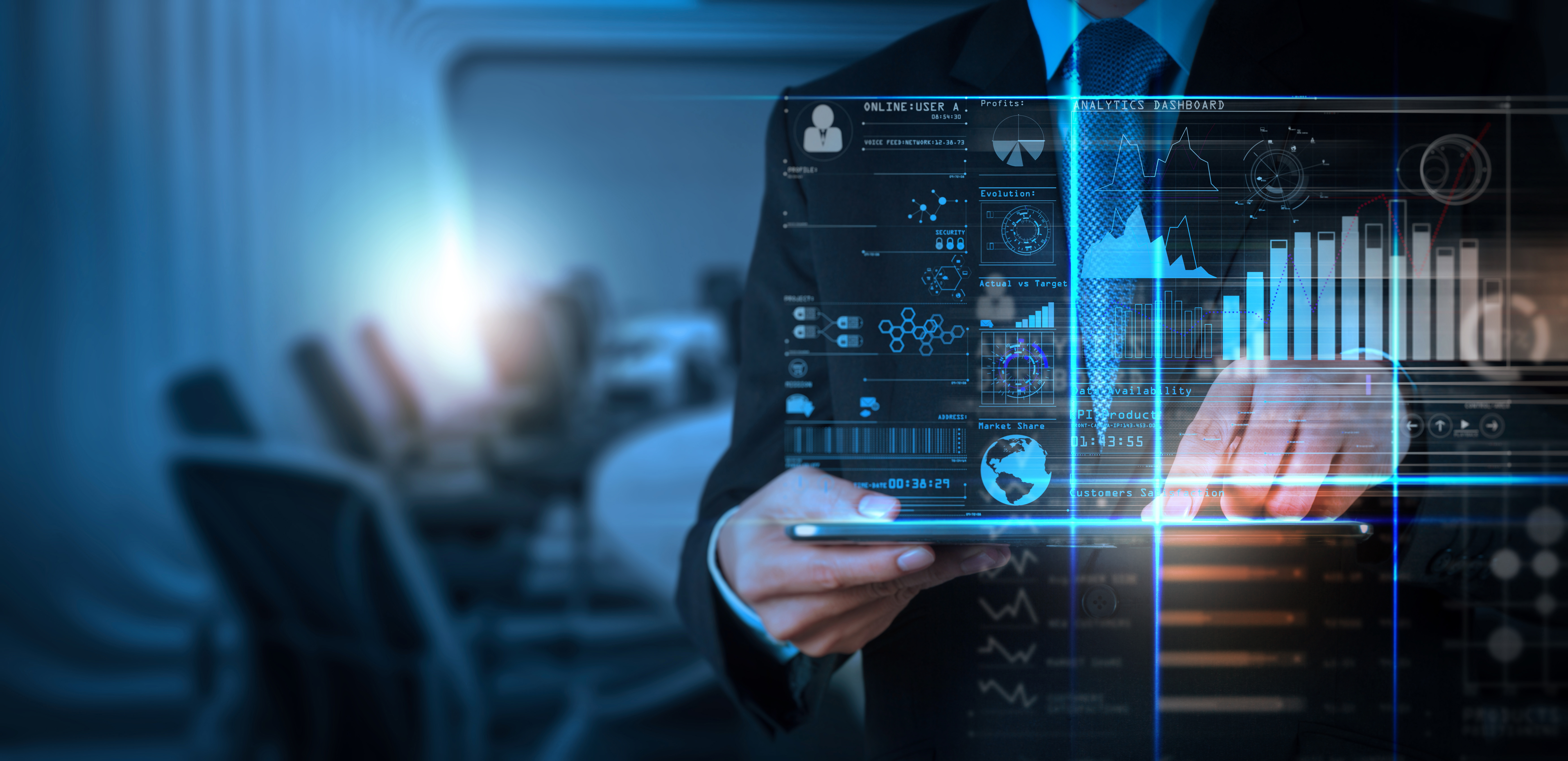 1.
William Paterson University
Wayne, New Jersey
Graduate Tuition/Fees: $14,250
Points: 8
If you're searching for an affordable online Master's in Finance degree, William Paterson University offers a 30-credit program for under $15,000. It is presented through the school's Cotsakos College of Business, which is accredited by The Association to Advance Collegiate Schools of Business (AACSB International).
This is our top recommendation for students pursuing a graduate degree in Finance. U.S. News & World Report ranked the program in 2021 as one of the "Top Public Schools, Regional Universities North." It is aligned with the Chartered Financial Analyst (CFA) exam.
Students will take 18 credit hours of financial track courses, including offerings like Investment Analysis, Case Studies in Finance, Financial Data Analytics, and others. Twelve credit hours of financial electives courses are also required. Students can choose among classes like Derivative Securities, International Economics and Finance, Investment Policy, Ethics, & Portfolio Management, and a few others.
William Paterson also has several specialized MBA concentrations and an MS Finance and Financial Services – Financial Planning Track for those interested. One benefit of this program for students who may need foundation courses is that they can be completed as electives within the 30-credit hours, so you will not need additional credits to acquire your degree.
2.
Colorado State University (CSU Global)
Aurora, CO
Graduate Tuition/Fees: $15,000
Points: 7
Our second choice for the best online Masters in Finance program is CSU Global. CSU Global is part of the Colorado State University System and the first 100 percent online, fully accredited University in the US. It is one of our top picks for online schools for finance degrees, thanks to the affordable graduate tuition costs and access to all the resources of the CSU system. Plus, there are no surprises here when it comes to tuition. Unlike many other schools, CSU Global has no student fees like athletic fees, out-of-state fees, or additional charges.
Accredited with the Higher Learning Commission, the school offers a Master's in Finance degree that students can complete entirely online. CSU Global also offers 17 specializations to supplement the degree and allow students to tailor their program to suit career goals and personal interests better. Some of these include applied business management, human resource management, project management, strategic innovation and change management, global management, fraud management, and more.
3.
Boston University
Boston, Massachusetts
Graduate Tuition/Fees: $37,000
Points: 7
Boston University is the third top online school for finance degrees on our list, thanks to the low student-to-faculty ratio and the comprehensive nature of their program. The school offers a 40-credit online Master of Science in Financial Management program with two available concentrations: Investment Analysis and International Finance.
The courses are delivered entirely online and taught by the same distinguished faculty who teach on the Boston campus. BU is accredited by AACSB International―The Association to Advance Collegiate Schools of Business.
Students can choose from several Graduate Certificates as well, including:
Applied Business Analytics

Corporate Finance

Data Analytics

Enterprise Risk Management

Financial Management

Global Marketing Management

IT Project Management

International Finance

Investment Analysis

Project Management

Supply Chain Management
Boston University continually ranks among the top schools for Business by US News and World Report. But they also belong to the CFA Institute University Affiliation Program. As part of this program, the school uses a large portion of the CFA Program Candidate Body of Knowledge (CBOK), which is excellent preparation for the Chartered Financial Analyst (CFA) Program exams.
4.
West Texas A&M University
Canyon, Texas
Graduate Tuition/Fees: $19,440
Points: 6
At West Texas A&M University, students can earn their Master's in Finance and Economics degree entirely online. Thanks to the highly affordable tuition and flexible program, it is one of our top choices for the best online schools for finance degrees. The program is available to any student with a bachelor's degree from a regionally accredited school. However, one remarkable feature is that the degree does not need to be in business or even a related field. This makes it an excellent option for students who want to change their career track to finance.
The program focuses on the understanding of advanced theoretical concepts in microeconomics, macroeconomics, and financial management. Admission to the program requires official transcripts, three letters of recommendation, and an undergraduate GPA of 3.0 or higher.
Because the program is designed for those already working professionally in the finance industry, students have up to six years to complete it. However, most students average about two years. Students can tailor the program to concentrate on economics, finance, or a balanced combination of both. There are five semesters each year, and you can choose your course loads to maintain an optimal work-life balance.
5.
University of Massachusetts (UMass Online)
Lowell, Massachusetts
Graduate Tuition/Fees: $19,650
Points: 6
UMass Lowell offers a 30-credit Master of Science in Finance (MSF) degree through the Robert J. Manning School of Business. Accredited by the Association to Advance Collegiate Schools of Business (AACSB), the school has been recognized on numerous occasions for excellence. However, the school is somewhat selective, and incoming applicants will need to have at least a bachelor's degree from a must regionally accredited college (with a GPA of at least 3.0) or non-U.S. equivalent, among other qualifications.
The program focuses on in-depth study of investment analysis, portfolio management, financial risk management, global financial markets, and other topics taught by the school's world-class faculty. The format is flexible and convenient for those who are already juggling other responsibilities with home and career. You can take as little as one course a semester depending on your needs.
GMAT waivers are available for this program, and there are a variety of scholarships and financial aid packages available. This program is one of the top schools to get a Master's in finance, thanks to the very affordable tuition and available financing options.
6.
University of Saint Mary
Leavenworth, Kansas
Graduate Tuition/Fees: $21,420
Points: 6
The University of Saint Mary is one of the best online finance degree schools on our list and earns a top ranking due to the low student-to-faculty ratio of 8 to 1 and affordable graduate tuition. The school has also been ranked as one of the best regional universities in the Midwest by U.S. News and World Report.
The University of Saint Mary offers an online MBA with a finance concentration designed for working individuals with daytime commitments and obligations. A total of 36 graduate-level credits are required. Access to various financial associations like the Association for Financial Professionals and the National Association of Personal Financial Advisors provides students with additional resources.
Students can complete the program in a year, and it centers around practical monetary aspects that leaders and managers face every day. Using advanced concepts combined with real-life examples, you will get all the benefits of a general MBA degree with the added knowledge around creating future growth, correctly gauging investments, and distributing capital soundly.
Your University of Saint Mary MBA degree will be the exact same one that on-campus students receive, and you will also have the same instructors. However, the online program provides immense flexibility since you can complete the coursework anytime you like, day or night, provided you meet the deadlines for assignments.
7.
Southern New Hampshire University
Manchester, New Hampshire
Graduate Tuition/Fees: $22,572
Points: 6
Southern New Hampshire University offers an online MS in Finance degree program with two available concentrations: corporate finance or investments and securities. Also, the program, coupled with a test-prep course, is designed to prepare students to take the Chartered Financial Analyst Level 1 examination.
All classes are delivered online and taught by university instructors. The professors are professionals in finance careers with real-world experience in the industry, so you will be learning from those who will guide you to practical applications within the field, not just theory. The coursework itself is very hands-on and designed to mimic real-world finance reports and scenarios. Courses may include Creating Value: Merger/Acquisition, Long-Term Financing & Capital Structure Theory, Short-Term Financial Management, and more.
Admission to the program does not require GMAT or GRE scores. Southern New Hampshire University has been consistently ranked since 2015 by U.S. News and World Report as one of the "Most Innovative" regional universities. It has also been recognized as a Digital Learning Innovator by the Online Learning Consortium.
8.
Tiffin University
Tiffin, Ohio
Graduate Tuition/Fees: $25,200
Points: 6
Tiffin University offers an online MBA with a concentration in Finance that can help prepare students to work independently in financial management or for a corporation, bank, investment or securities firm, or non-profit. The course is 36 credits, with 24 of those devoted to the online MBA curriculum and the last 12 for the concentration in finance.
The finance courses include International Financial Management, Financial Markets and Institutions, Investment Analysis, and Emerging Markets Finance. In addition, the core MBA curriculum consists of a dozen courses, including Legal & Ethical Issues in Management, Managerial Finance, Innovative Decision Making, Marketing Management, and others.
Admission to the program requires an accredited bachelor's degree but does not require GRE or GMAT scores. The online format is offered two terms per semester starting in January, March, May, July, August, and October. Students can also take some courses on campus if they prefer.
The program is regionally accredited by the Higher Learning Commission and the Accreditation Council for Business Schools and Programs (ACBSP).
9.
University of Scranton
Scranton, Pennsylvania
Graduate Tuition/Fees: $28,950
Points: 6
The University of Scranton offers an excellent online Master of Science in Finance (MSF) degree program through its AACSB-accredited Kania School of Management. It is a 30-credit hour program where students can graduate in less than a year. In addition, because all the courses are presented on an Asynchronous platform, you can do your work any time with no log-in requirements and no scheduling conflicts.
The University of Scranton combines a Jesuit framework of social responsibility and ethics with industry-relevant skills in its programs. The online MSF degree is made to prepare students for successful careers in many financial positions.
Students will focus on topics like Financial Reporting and Analysis, Ethical and Professional Standards, Economics, Derivatives, Portfolio Management and Wealth Planning, Alternative Investments, and more. The courses are all taught by the school's leaders in finance and academics.
A noteworthy feature of this program is that students will also have the option to become certified in Bloomberg Terminals and receive the Bloomberg Market Concepts (BMC) certification at no additional cost.
10.
Creighton University
Omaha, Nebraska
Graduate Tuition/Fees: $31,515
Points: 6
Creighton University offers one of the top online finance degrees due to the reasonable graduate tuition, a low student-to-faculty ratio of 11 to 1, and a high acceptance rate. The institution offers a 33 credit online Master of Finance (MFIN) degree with the same classes that the on-campus program offers, including Quantitative Analysis, Managerial Finance, Portfolio Management, Leadership and Organizational Behavior, and more.
Additionally, students can pursue a dual master's degree program for those students who wish to pursue their MBA and Master of Finance at once.
Admission can be selective and requires official transcripts, letters of recommendation, goals statement, writing samples, and GRE score. However, Creighton's Heider College of Business uses its innovative Mindset Curriculum, which helps prepare students for careers outside the classroom. The coursework is designed around the top characteristics that businesses expect from graduates just entering the workforce.
An exciting feature of the Mindset Curriculum is that students all have an online dashboard called the Heider Mindset Achievement Portfolio (H-MAP). Students use the dashboard to track their own completion of activities and coursework and measure outcomes. It is also designed for students to hold themselves accountable for their achievements.
11.
Pennsylvania State University World Campus
University Park, Pennsylvania
Graduate Tuition/Fees: $34,514
Points: 6
Pennsylvania State University is also an excellent choice for students pursuing an online Master's in Finance. The program is AACSB-accredited and perfect for busy and working professionals who require convenient online instruction. Courses are taught by the same professors who instruct on campus, and the program mirrors the traditional on-campus pathway. The program is also designed to help prepare students for various certifications like the Chartered Financial Analyst (CFA) certification and the Certified Financial Planning (CFP) designation.
A unique feature of this program is that the school uses a cohort model. New students start their program together and take each course at the same time. This cohort structure is designed to facilitate collaboration and also helps students to build relationships and network with others in the program. This is a powerful advantage with this program since distance learning by nature is not always conducive to teamwork.
Students will take a variety of courses Current Issues in Corporate Finance, Analysis of
Financial Markets, Multinational Managerial Finance, Mergers and Acquisitions, Portfolio Management, and more. For the capstone course, all students will also take Research in Security Valuation.
12.
Harvard University
Cambridge, Massachusetts
Graduate Tuition/Fees: $35,760
Points: 6
Through Harvard's Extension School, students may earn a Master of Liberal Arts in Finance degree that consists of 12 graduate courses, one of which you will need to take to get in. You earn your way into this program through the Credential of Readiness (CORe) pathway, which is a primer on the fundamentals of business thinking. You also need to pass an online test of critical reading and writing skills or earn a B or higher in EXPO 34 Business Rhetoric, which counts as an elective towards the program.
Although there are a few hoops to jump through, it is well worth the extra effort for students who want to earn their Master in Finance degree from Harvard. Studying at Harvard means you are part of a greater academic community that includes institutions like Princeton, the University of Cambridge in England, and MIT. You will learn from professionals and researchers at the cutting edge of their industries.
Students attending the online program enjoy module-based lessons, live streaming lectures, web convergences, and collaboration with classmates. Plus, you will get one-on-one support from world-class instructors.
13.
University of Miami
Coral Gables, Florida
Graduate Tuition/Fees: $70,816
Points: 6
The University of Miami earns a spot on our list for online finance schools due to the low student-to-faculty ratio of 12 to 1 and the fantastic AACSB accredited UOnline program. It is perfect for students who want to customize their studies to their career goals and interests with numerous options for degree completion.
The school offers an accredited online Master of Science in Finance degree that students can complete in just 16 months. You will take one course at a time over seven weeks, with eight courses needed to graduate. Students have the option to earn one of two certificates as part of the master's programs as well. Plus, the school offers an online MBA with a corporate finance focus if that is something you are interested in.
Courses include Foundations of Marketing Management, Operations Management, Advanced Portfolio Management and Alternative Investments, Management Information Systems, Legal Implication in Executive Decision Making, and more.
14.
University of Maryland Global Campus
Adelphi, Maryland
Graduate Tuition/Fees: $23,724
Points: 5
University of Maryland Global Campus offers a Master of Science in Accounting and Financial Management degree that can be completed entirely online. The program is designed for working students who want to move toward an organizational leadership position, such as chief financial officer.
The program requires a total of 36 credit hours, and students will take courses like Financial Decision Making for Managers, Investment Valuation, Financial Management in Organizations, Behavioral Finance, and more.
The University of Maryland Global Campus boasts a world-class faculty with instructors that have real-world experience at places like the Royal Bank of Scotland, J.P. Morgan, the US Department of Commerce, Shell Global, the World Bank Group, and many others. Combined with their academic credentials, these professionals bring a wealth of knowledge and experience to students in the program.
A Master's in Accounting and Financial Management Degree from UMGC can help prepare you for many accounting and financial management certification exams, making this a highly versatile program for students pursuing various careers in the finance sector.
15.
University of Cincinnati Online
Cincinnati, Ohio
Graduate Tuition/Fees: $24,296
Points: 5
Students can earn a Master of Science in Finance through UC Online or pursue a dual degree and earn an MBA as well. The Lindner MS Finance program lets you focus on one of five areas of specialization:
Corporate finance

Certified Financial Planner ™ (CFP®)

Investment

Risk management

Real estate
Students will be exposed to a blend of applied and theoretical knowledge to help them develop skills that you can apply to real-world situations in all areas of finance. Highly flexible, you can take as little as one credit hour a semester. In addition, classes are asynchronous so that you can log on anytime, 24/7, to complete your coursework.
The program consists of 30 to 38 credit hours, with 10 hours of Business Foundations courses waived depending on prior professional experience, undergraduate coursework, or both. Your enrollment advisor will help you figure out exactly what courses you need and in what order.
All of the University of Cincinnati's online offerings are taught by expert faculty, and the programs are specifically designed to accommodate the needs of online students. Your degree and transcripts will both be conferred by the University of Cincinnati.
16.
Auburn University
Auburn, Alabama
Graduate Tuition/Fees: $27,000
Points: 5
Auburn University offers an AACSB-accredited Master of Science in Finance program that you can complete entirely online. However, students enrolled in the program will have the same professors, lectures, exams, and projects as the on-campus version. This highly flexible program allows you to pursue your degree without having to put your life on hold.
Students are required to complete a minimum of 30 semester hours of coursework beyond the foundational classes. Both non-thesis and thesis options are offered. The curriculum covers topics on investments, financial institutions, corporate finance, and markets. Students will have the opportunity to collaborate and network with leaders in the finance world and even get the chance to visit businesses overseas.
An innovative feature of this program is that you can add an MBA degree with just a few additional credit hours. You can also add graduate certificates to enhance your career prospects. Auburn University is accredited by the Association to Advance Collegiate Schools of Business (AACSB).
17.
Indiana University
Bloomington, Indiana
Graduate Tuition/Fees: $41,400
Points: 5
Indiana University offers its online Master's in Finance degree program through the Kelley School of Business. This school claims to be the number one producer of sitting CFOs among public universities. The 30-credit hour program features fully online classes taught by university professors and is designed to be completed in just 15 months. However, students can take up to three years if they need it.
Topics covered include risk management, capital markets, economics, quantitative analysis, value creation, and financial management. Some of the courses students can take include:
Finance Valuation

Managing Accounting Information for Decision-Making

Information Technology for Managers

Asset Pricing and Security

International Financial Management

Corporate Restructuring
Remote students can join the Kelley Direct Student Leadership Association, a student-led community exclusively for online students. It's a chance to network and develop relationships with other students in the program through global connect nights, meetups, professional development opportunities, and discussions.
18.
Northeastern University
Boston, Massachusetts
Graduate Tuition/Fees: $49,200
Points: 5
Northeastern University is one of our top online finance degrees schools, recognized for its low student-to-faculty ratio of 14 to 1, high graduation rate, and admissions selectivity. Northeastern's D'Amore-McKim School of Business offers an AACSB-accredited master's in finance degree that can be completed entirely online.
Students can select either a Corporate Finance or Investment Finance track or even pursue a dual degree option with Northeastern's online MBA. The online Master of Science in Finance takes 16 months to complete and is a part-time program. Students who have at least five years of post-undergrad work experience are not required to present their GRE/GMAT scores.
Highly flexible, there are six start dates for this program each year, and because the format is online, students have access to 24/7 support. All classes are delivered via distance education by accomplished scholars and experts in the finance arena. In fact, the same professors who teach on campus also provide online instruction.
19.
University of Washington
Graduate Tuition/Fees: $44,100
Points: 4
For current professionals or students who have strong quantitative and mathematical skills, the MS Degree in Computational Finance & Risk Management (CFRM) at the University of Washington is a terrific opportunity to advance or pursue a new career track in the many fields that finance offers.
Students can complete a part-time program in about three years or go the faster route and devote their time to pursuing the degree full-time. Either way, the online MS-CFRM degree program is highly flexible, allowing you to take advantage of the opportunity while still fulfilling your other obligations.
You will attend classes entirely online, although students are welcome to come to the campus for lectures, mid-terms, or final exams if they live locally. Remote students will arrange for a proxy each quarter for exams.
The program is offered by the Department of Applied Mathematics (AMATH) within the College of Arts and Sciences of the University of Washington and is a standard 42-credit program. The University of Washington Graduate School awards the degree.
20.
Georgetown University
Washington, DC
Graduate Tuition/Fees: $86,522
Points: 4
Georgetown University is among our top online finance degrees schools. The McDonough School of Business offers an online MS in finance degree designed to equip students for leadership roles in various financial settings. The 21-month program consists of six core courses, four elective courses, an orientation residency, and a weeklong on-site residency that usually takes place in October of the first year.
The program is career-focused and designed for working individuals with little time to attend traditionally scheduled classes. It is offered both part and full-time in a blended format and is described as "completing a deep dive into finance more quickly and thoroughly than a typical MBA can offer."
The core curriculum and advanced courses for the program include:
Financial Markets

Financial Accounting

Corporate Finance

Financial Econometrics

Corporate Valuation and Modeling

Principled Financial Leadership

Advanced Courses (6 credits)

Options Pricing and Risk Management

Investments and Fixed Income
Electives include offerings like Big Data, Small Data, Financial Statement Analysis, Private Equity Real Estate, Career Strategy, and Advanced Financial Modeling.
The school has developed a cutting-edge online learning platform called Anytime Media. You will collaborate and interact with your fellow students and instructors through this platform with live debates, virtual lessons, case study discussions, practice opportunities, and more.
You may also like: 30 Best Online Schools for Graduate Degrees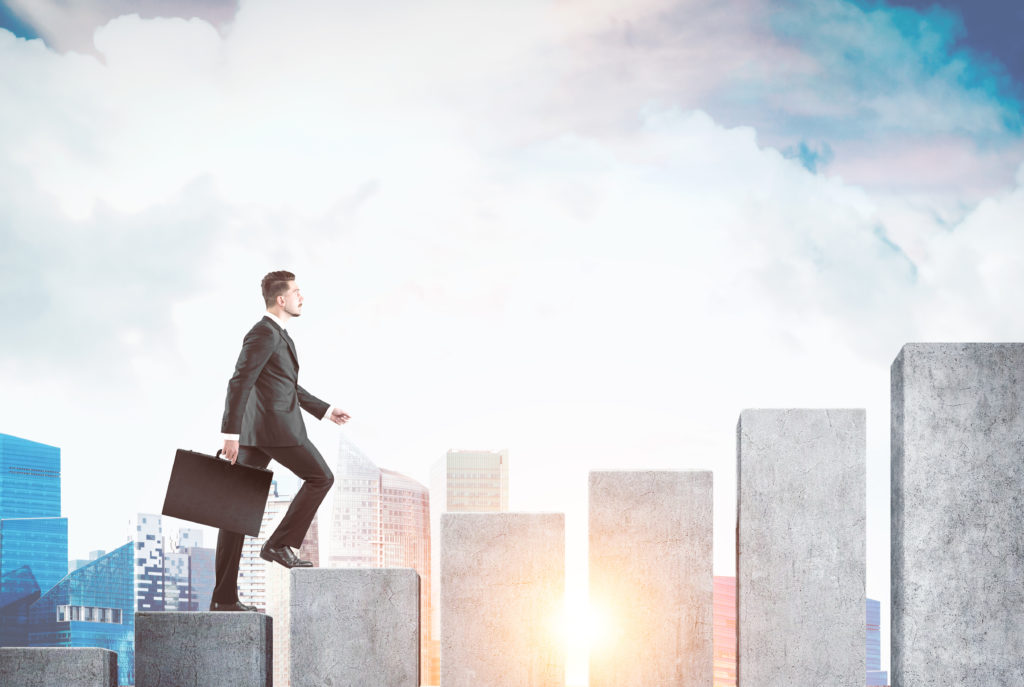 Best Careers for Finance Graduate Degrees
Students thinking of continuing their education in business or finance would be wise (and financially savvy) to enroll in one of the ten best online schools for finance. An online finance degree offers advanced levels of instruction in a variety of exciting fields, from investment banking to business management. There are plenty of opportunities for students with a research-based skillset to pursue studies into other branches of knowledge, too, like economics, financial history, and more.
Starting from a bachelor's degree in finance online and enrolling in a graduate finance degree is a commitment in time and resources. Yet, the economic prospects for men and women graduating from the top online schools for finance degrees are bright. According to recent estimates, finance graduates can expect to make salaries within the top 10 percent of their fellow grads.
So, whether you're considering a career in venture capital, stocks, or a teaching degree, follow us as we count down the best jobs for people with an online finance degree.
Six Career Options for Those With a Master's Degree in Finance
Financial Risk Manager
Average Annual Salary Range: $95,000-$110,000
The position of a financial risk manager demands problem-solving, fast decision-making skills, a mind for analysis and mathematics, and command of professional communication. Risk managers help firms and markets stay ahead of financial disasters.
It's common for risk managers to find work in businesses that manage start-ups and small businesses. They scan data, use predictive analytics, and multi-task with colleagues at the corporate level to help companies avoid pitfalls that can damage their market position.
The work-life of a financial risk manager is fast-paced, often chaotic, and requires a lot of business travel to meet with investors and decision-makers in the field. But the pay rate matches the effort and commitment that risk managers must have. As a result, a starting salary in excess of six figures is not uncommon for grads with online degrees in finance.
Financial Manager
Average Annual Salary Range: $100,000-$140,000
Financial managers take leadership positions in their workplace. They are often responsible for analyzing the company's resources, optimizing investments, and more broadly supervising the firm from a macro perspective. Most financial managers need around five years of experience before taking on this senior role, though this is not always the case.
Financial managers operate in a high-stress environment. Not only do they make financial decisions for entire companies, but they must also master soft skills and be a leader to teams of analysts and fellow managers. They are also responsible for communicating decisions to board members and advocating for their team in crises.
The average annual salary for financial managers is commensurate with the level of experience of the manager. If high-stress boardrooms excite students, then this career may be for you after a period of rising in the company and demonstrating the value of your best online finance degree.
Statistician
Average Annual Salary Range: $78,000-$105,000
Students who excel in theoretical and applied financial analysis are ideal for the position of financial statistician. This career doesn't only extend to the world of finance and economics. Statisticians succeed in dozens of industries, from sports to healthcare, to demographics.
Statisticians lead exciting careers that often allow them to analyze, make findings, and work on data that affect our current lives. Sports statisticians work on the cutting edge of the trade, responding to dozens of input sources to produce reports.
Statisticians receive pay that far exceeds national medians for graduate degree holders in the U.S. Plus, the career is not as demanding or high-stress as many finance graduates experience in the stock market or the world of high-risk trading and investments.
Budget Analyst
Average Annual Salary Range: $70,000-$80,000
Budget analysts are responsible for organizing funding in various situations, especially for public or private agencies and companies. They perform a vital role in finance as a consulting professional and an expert in company budget requests. In a word, you need an excellent memory and an analytical mind to succeed as a budget analyst.
This position plays an important intermediary role between executives and people or organizations who are requesting funding. As such, budget analysts need to be great communicators as well as untiringly accurate in their reports. Executives get anxious when budgets aren't quite right.
A yearly salary in the high five figures is standard for starting budget analysts. As long as students have careful attention to detail, command of professional writing and spreadsheets, and a friendly manner, this position is a great one after you've gotten a finance degree online.
Economist
Average Annual Salary Range: $100,000-$115,000
Economists are primarily responsible for understanding economic issues revolving around trade and production on various scales and presenting their findings to decision-makers. They help predict market trends, analyze global production, and write about the distribution of materials and services in the current day or from history.
The job of the economist has, for many years, had the reputation of being intellectual. Economists need a firm grasp of language, editing, and critical thinking skills to boot. These people are sometimes in the public eye or on TV, while others transition out of the world of finance into lucrative positions in politics, healthcare, or energy.
An advanced degree is a must if you plan on a career as an economist. Senior positions are scarce, and company executives rarely like to eliminate a trusted economist on their team. Nevertheless, the economist's job is well-paid for a reason: it requires a lot of work!
Investment Banker
Average Annual Salary Range: $77,000-$92,000
Investment bankers help companies and governmental agencies to raise money. That may seem straightforward, but the average investment banker spreads their resources over dozens of cogs in the company machine.
Entering the world of investment banking can be stressful. Luckily, there are lots of specializations open to new and continuing finance students. For example, modeling financial analysis, working for non-profits, or even diplomacy are within reach of talented investment bankers.
Investment bankers juggle a lot of tasks and expertise. If you're thinking of entering this field, then it's worthwhile studying valuation, leadership, U.S. government, and more. The hard work will be long in coming but well worth it. Average annual salaries are low compared to other positions on this list, but performance bonuses can quickly double it.
Related Posts: