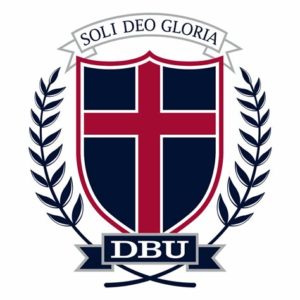 Studying at Dallas Baptist University
Dallas Baptist University appears in our ranking of the Top 10 Best Online Colleges Offering Monthly Payments.
Dallas Baptist University designs its programs to provide learning opportunities with flexible hours and schedules that are appropriate for enrollees from a variety of backgrounds. All programs offer Christ-centered curriculums that align with the teachings of the Baptist Church. Degree programs are offered within nine different colleges and schools that include the College of Business and the College of Professional Studies.
Students may also enroll in programs within the Graduate School of Ministry, the College of Natural Sciences & Mathematics, and the College of Humanities & Social Sciences. Degrees are available at the undergraduate, graduate, and doctoral levels, and the university also has several programs that assist with degree-completion. Students interested in degree completion will choose programs from the College of Professional Studies, the university's online education portal, or its many certificate programs.
For students interested in online study, the university offers more than 75 degree programs that may be completed fully online. More than 360 classes are available through the university's online degree portal, and there are usually only around 11 students in each class. The university advertises that it has a student completion rate of 94 percent for its online programs. Teachers who deliver on-campus instruction are the same instructors who deliver online classes for the university. For its online programs, the university is affiliated with the National Council for State Authorization Reciprocity Agreements.
One of the valuable features of the degrees at Dallas Baptist University is that some are available in dual-degree formats. Topics available in dual degree format include business, counseling, leadership, ministry, liberal arts, education, and communication. A sampling of degrees available in the dual-degree option includes a Master of Arts in Management alongside a Master of Arts in Children's Ministry or a Master of Business Administration with a Master of Arts in International Studies.
Students can also enroll in a Master of Arts in Christian Counseling at the same time as a Master of Arts in Global Leadership or a Master of Arts in Professional Counseling with a Master of Arts in Family Ministry. High school students may also find some opportunities at Dallas Baptist University through the university's ServantU camp, which is a summer camp of hands-on service projects, ministry opportunities, academic courses, and nightly activities. The experience is designed to enhance the student's leadership skills.
About Dallas Baptist University
Dallas Baptist University was established in 1898 and is situated about 12 miles southwest of the center of Dallas. The school was founded as Decatur Baptist College and eventually expanded into additional locations in Hurst, Dallas, and Plano. Approximately 4,700 students attend the university, which has a main campus of 368 acres. The school's official colors are red, white, and blue, and the athletic teams play in the Missouri Valley Conference as the Patriots.
When it opened at the close of the nineteenth century, the college was the only two-year college in the entire state. The school was originally conceived, founded, and funded by the Baptist General Convention of Texas. The campus was once located in Decatur, but it would move closer to Dallas in the mid-1960s. The first class at the university had more than 900 students in attendance.
Dallas Baptist University Accreditation Details
Regional accreditation for Dallas Baptist University is granted by the Southern Association of Colleges and Schools Commission on Colleges, which allows the university to award college degrees. Regional accreditation also ensures students can apply for and qualify for federal student aid. Various programs from the university are also accredited by state and national organizations and agencies.
The educator programs are accredited by the Texas Education Agency (TEA), and they're also approved by the State Board for Educator Certification (SBEC). The College of Education and its programs are accredited by the Council for the Accreditation of Educator Preparation. Business programs at DBU are accredited by the Accreditation Council for Business Schools and Programs.
Dallas Baptist University Application Requirements
Admission to Dallas Baptist University begins with the submission of the official online application, which is available to undergraduate, international, graduate, and doctoral applicants. The university recommends that students send in their application as soon as possible to take advantage of scholarships and financial aid, as well as ensure spots in campus housing. The application fee is $25 for all applicants, but the fee is waived when students apply online.
Students who want to apply to any of the Ph.D. or Ed.D. programs are advised to check with their chosen programs to ensure they are aware of the unique application deadlines for each program. Dallas Baptist University suggests that students who are interested in a Christ-centered educational experience are the best qualified for admission to the university. Applicants are graded on their integrity, maturity, and attitude when they apply to the university.
Tuition and Financial Aid
Dallas Baptist University charges $929.00 per credit hour for tuition for undergraduate students, and this rate may increase each year. Graduate credit hours are billed at $1004.00, and doctoral credit hours are billed at $1,034.00 per credit hour. The Graduate School of Ministry has its own rates for tuition and suggests that Baptist students who receive maximum scholarships for tuition will pay $2,484.02 for each semester, and non-Baptist students will pay $4,683.98 per semester.
Students who live on campus will pay between $1,290.00 and $1,590.00 per semester with extra fees required for residence in the university's Living and Learning Communities buildings. The university also has apartment and townhome living options available. Students may also need to pay for a meal plan, have student insurance, and pay various miscellaneous fees like application, registration, student services, and deferred payment fees.
Students will undergo a two-step process to apply for financial aid. The first step is submitting a Free Application for Federal Student Aid, and the second is completing the Dallas Baptist University Supplemental Application for Financial Aid. Students may be awarded loans and grants from government sources, as well as scholarships from a variety of sources. Students may also take advantage of the Student Worker program at DBU.
Some of the scholarships for which a student may qualify include the Patriot Award, Dean's Honor Award, or the Presidential Scholarship Award. Students may be awarded anywhere from $4,0000 to $12,000 a year for these scholarships. Scholarships offered by Dallas Baptist University often have minimum GPA requirements and minimum scores required for standardized tests.