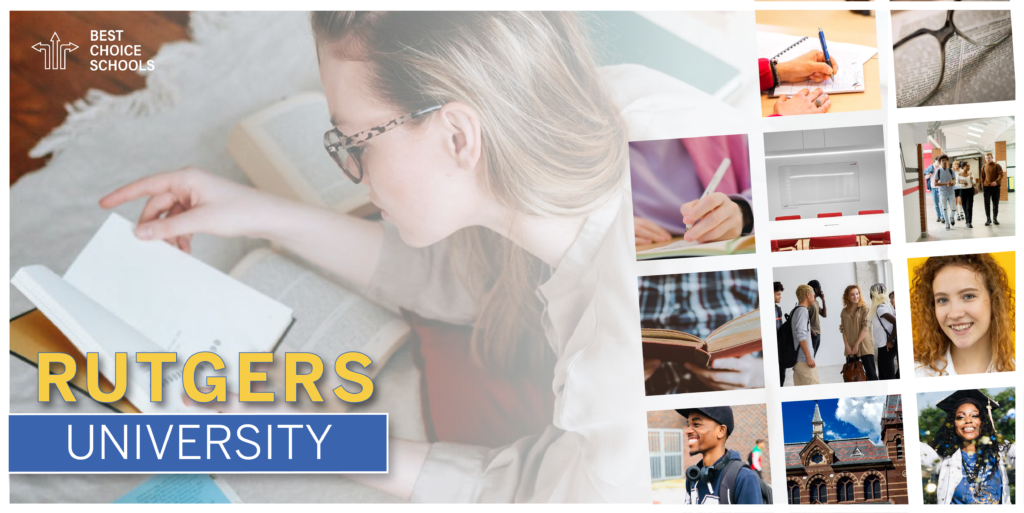 Available Degrees at Rutgers University
Rutgers University appears in our ranking of the 30 Best Online Schools for Graduate Degrees.
Rutgers University, or The State University of New Jersey, awards more than 17,500 degrees each year to undergraduate, graduate, doctoral, and online students each year. Degrees are offered at three New Jersey campuses, as well as through Rutgers online. There are 29 schools and colleges that house the programs offered by Rutgers, which include the Edward J. Bloustein School of Planning and Public Policy, the Graduate School of Applied and Professional Psychology, the Mason Gross School of the Arts, and the Graduate School of Education. Popular programs at Rutgers include those in social work, human resources management, speech communication, public health, psychology, and the biological sciences.

The university has active research activity in health and health care and offers popular degrees in health education, patient care, health research, and the biomedical sciences. The university's health system is the largest such academic department in the State of New Jersey that offers health care to residents, as well as instruction to students. Biomedical and health sciences at Rutgers are housed within eight schools that are supported by several institutes and attendant centers. The university also has an active global study program that encourages students to expand their horizons through international study. Some of the international programs in which a student can enroll include the International Executive M.B.A. Program in Singapore, the Graduate School of Education Global Reach Program in Argentina, South Africa, and Mexico, and the Rutgers Conservatory at Shakespeare's Globa in London.
Students interested in online study may choose from a variety of modes of delivery designed for students above the age of 50, professional development, degree completion, company training, and seasonal programs. Students can even finish their high school diploma and then continue on into a degree program after earning their GED. Online degree programs include a Master of Engineering in Biomedical Engineering, a Master of Business Administration, a Master of Accountancy in Governmental Accounting, or a Master of Information. In addition to offering online degrees, Rutgers Online also offers individual online courses and non-credit professional development and continuing education options on a variety of subjects. Other degrees an online student can seek include a Master of Public Administration, Master of Social Work, or a Bachelor of Science in Nursing.
About Rutgers University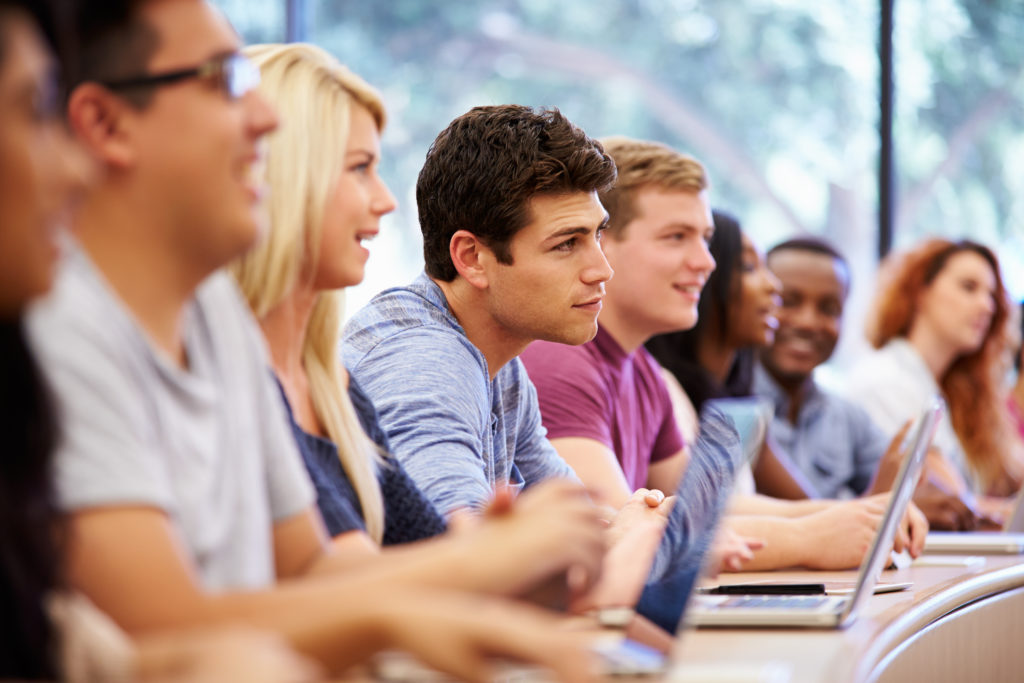 Rutgers University is the eighth-oldest college in the United States and was actually created before the country had declared its independence from Britain. The school was first chartered in 1766 and was known as Queen's College. The name was changed in the early 19th century to honor a military man named Henry Rutgers. The school was once a private college, but it would become a public research university with the title of "The State University of New Jersey" in the 1940s. There are three campuses that comprise the university that are located in New Brunswick, Camden, and Newark. In all, the university has a student population of almost 69,000 across its campuses, as well as through its online degree options. The school's official color is scarlet, and the teams at the school are named the Scarlet Knights, Scarlet Raptors, and Scarlet Raiders.
Rutgers University Accreditation Details
The institutional and regional accreditation agency for Rutgers University is the Middle States Commission on Higher Education. The university is also a member of the Association of American Universities, which is a select group of public and private research colleges. The school was last reaccredited in 2018 and will undergo a periodic review in five years. The university's programs also hold several programmatic accreditations from organizations and societies like The Association to Advance Collegiate Schools of Business, the American Bar Association, and the Commission on Accreditation for Dietetics Education. The school is also accredited by the National Association of Schools of Public Affairs and Administration, the Council for Accreditation of Counseling and Related Educational Programs, and the Teacher Education Accreditation Council.
Rutgers University Application Requirements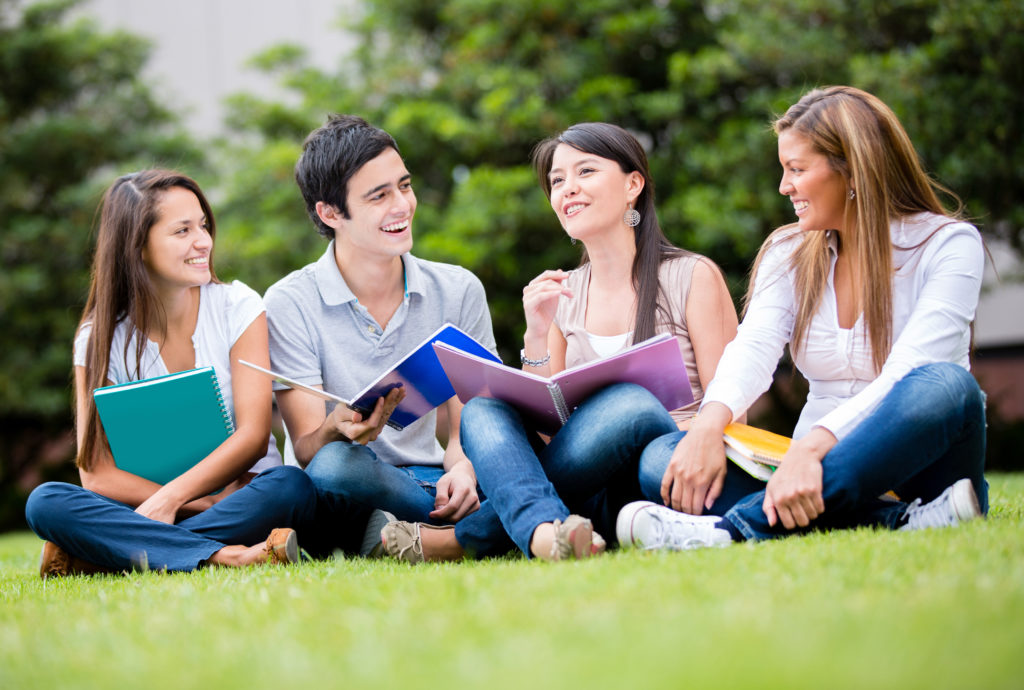 Admission to Rutgers University is based on the grades and scores earned by the student in high school and standardized tests and the student's high school percentile rank. Each school that operates within the university requires a different score and rank, so students must check with the university to figure out whether their scores qualify them for admission. For example, students in the School of Arts and Sciences have scores between 1270 and 1430 and an ACT score between 26 and 33. Students must have a GPA between 3.6 and 4.1 and a high school percentile rank between 76 and 95. The university also provides score information for transfer students. For example, School of Arts and Sciences students must have a cumulative college GPA from 3.2 to 3.8 on a 4.0 scale. Graduate school acceptance standards are similar and are based on the program to which a student wants to apply.
Tuition and Financial Aid
Tuition at Rutgers University is based on a student's status and the program in which the student is enrolled. For example, tuition for an undergraduate student from New Jersey is $11,999 with additional costs for room and board, books, travel, loan fees, and various university fees bring the total to $34,138. The amount a student will pay may vary if they're an on-campus student, a commuter, or an off-campus student. Out-of-state students will pay $28,036 for their tuition with other costs for items like room and board, books, and other fees bringing the total to $50,848. For graduate students, the university estimates in-state costs to be between $34,363 and $46,766 a year. Out-of-state graduate students will pay between $47,164 and $59,567 for the year. Costs for tuition and other fees at the university are set each July by the Rutgers Board of Governors and are subject to change.
There are many options for financial aid at Rutgers University, and students who submit their FAFSA form may be eligible for federal financial aid like student loans, grants, and Work-Study. The university shares that it offers more than $620 million in aid to undergraduate students each year with more than 78 percent of students receiving some type of aid. The average student receives a financial aid offer of more than $16,000 per year. Students interested in any of the online degree programs or on-campus programs at Rutgers University should submit a financial aid application and apply for scholarships like the Leroy Davidson Scholarship or the Rutgers University September 11th Memorial Scholarship.
Related Resources:
Top 10 Best Online Colleges Offering Monthly Payments
30 Best Online Schools for Graduate Degrees