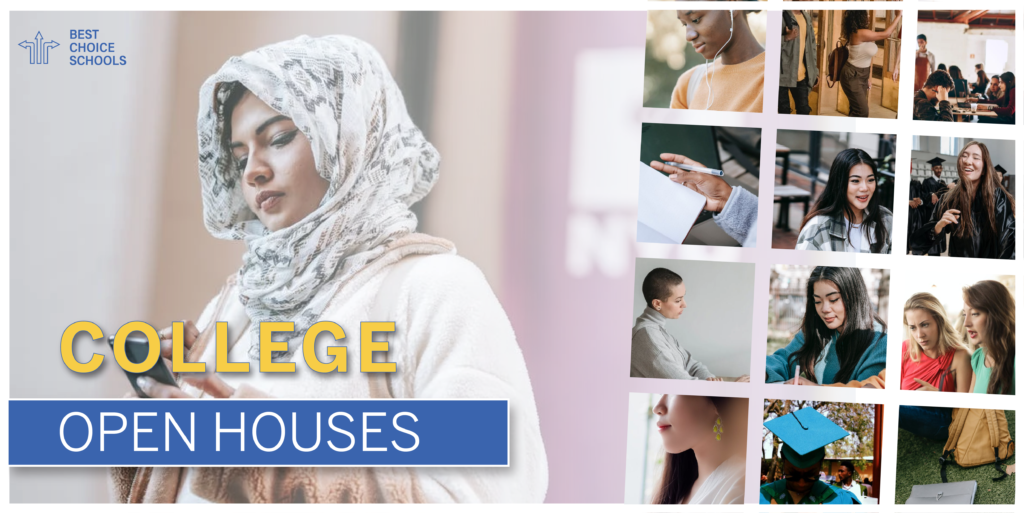 The college search can be incredibly overwhelming, confusing, and emotionally taxing. Most students begin to explore schools as early as their junior year in high school—a time when they may not be prepared for all that the college admissions process will bring. College open houses are one of the many ways students can experience what a school is like before they actually commit to one.
Are you looking for a list of college open houses? Are you in the process of comparing colleges to make the best choice based on your interests and your budget? If you want to jump-start the application process, consider attending a college open house appointment first.
With so many different schools to choose from, you may need to narrow your list of potential schools before you start the open house registration process. Then, after you have narrowed down your list and you have only the most realistic options to choose from, it is time to schedule your open house visit.
In this article, we will be discussing where you can find a list of your desired colleges' open houses, as well as the kind of things you can expect while you're there and the benefits of attending a college open house. Here are some tips on locating open house schedules so that you do not miss out during the upcoming semester.
See also: 10 Tips for Choosing the Best College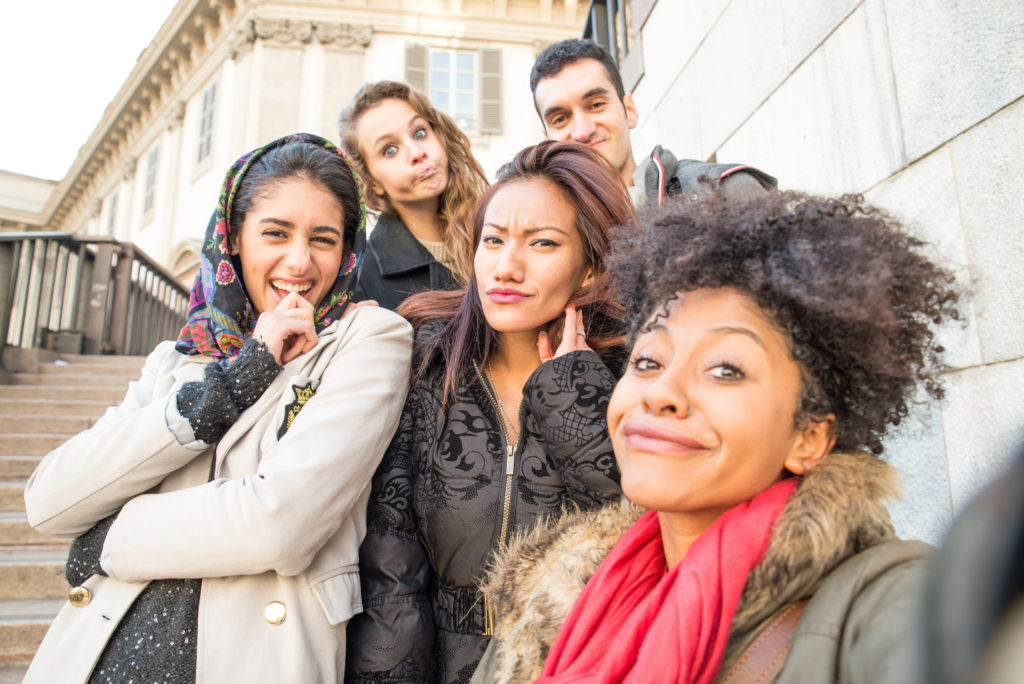 What Is an Open House Visit?
You can find open house programs at many public and private universities and community colleges. The purpose of these programs is to allow prospective students and their families the chance to meet with staff, faculty, and even sports coaches. During the open house appointment, you may have an admissions appointment, take a college tour, and sit down for an informational conference that will discuss everything you need to know.
An open house could very well be an all-day event for some families, as you will likely walk the entirety of the school's campus, and a tour guide will give you a description of some of the most important places. An open house event can also be a great time to discuss finances with a member of the financial aid office, which will help you and your family narrow down whether the school you're touring is financially feasible.
Related: Choosing a College Major Based on Location

Where Can I Find a Detailed List of Open House Programs?
Now that you understand why attending an open house can be so beneficial, it is time to learn where you can find a list of programs on specific campuses that you are interested in. The availability for individual and group visits depends on your registration and whether or not you submit it early enough.
How To Find College Open Houses
High School Counseling Offices
College's Mailing Lists
State Counselor Associations
Contact the School Directly
A High School Counseling Office
One of the best places to locate the upcoming dates for college open houses is to visit a local high school counseling office. High school counselors are given the most up-to-date list of open house schedules so that high school seniors can make plans in advance to attend. Most of the lists posted with the counseling office include colleges in the state and are updated as they are received.
If a college that you are interested in is not on the list and you would like to find out if there is a date for this program, you may be able to speak with your counselor to see if they have contacts within the college.
Get On the College's Mailing List
Additionally, something that you should always consider doing when applying to colleges is providing your personal information on the school's website so that the school is able to contact you.
In the case of open houses or tours, schools will often widely announce these dates so that they can have a high turnout of prospective students. If you sign up for a school's email list or let them know that you are a prospective student, it is not uncommon for a school to reach out to you directly to let you know that they have an upcoming open house.
Related: What Should I Look for When Searching a College Website?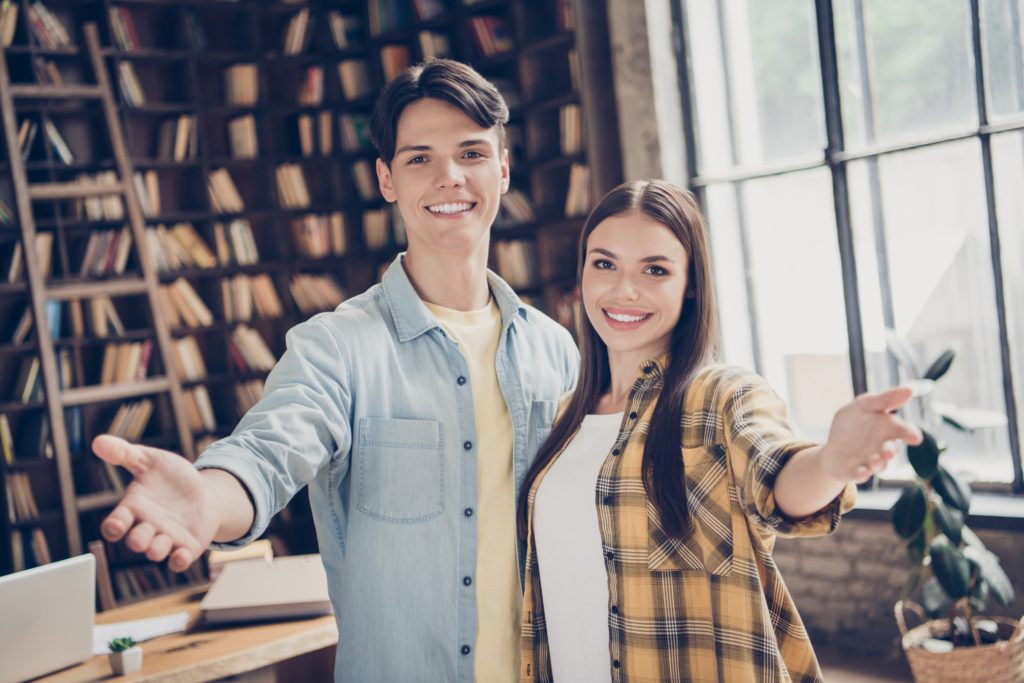 Check With a State's Counselor Association
If you are not in high school or the counselors at your school cannot help you, another way to access a college open house list without contacting each institution is to access a list posted by your State's School Counselor Association.
State associations grant membership to counseling departments and also to professionals in the field. By visiting the state's association website, you can find a list of open houses colleges hold in October and November, when most traditional open house programs are scheduled.
Contact the School Directly
If all else fails and you know which schools you are interested in, you can contact them directly. Just navigate to the college's webpage and search for contact information. Then, call or email the main office and inquire about when they may have open houses.
Being proactive and reaching out to the school directly has the added benefit of demonstrating that you are enthusiastic about possibly attending. You never know who could be on the other end of the line making a mental note of that information!
Preparing for the college application period is extremely important. Accessing a few statistics of the number of students who apply to a school and the percentage of students accepted can help you gauge how likely it is that you will be accepted. College Navigator is an online tool that can help. Then, after you gauge likeliness, you can then visit these schools and see which campus is better for you.
What Will You See During a College Open House?
During a college open house, you will likely cover a lot of ground, as the people giving you the tour will be trying to convince you to attend their school.
Your guides will likely show you the newest buildings, most state-of-the-art technology, and the most charismatic faculty. However, one place you should definitely ask to see during your college open house is the building or buildings related to the major you plan on pursuing.
You might also like: How Do I Decorate My College Dorm Room on a Budget?
For example, if you want to pursue an English degree, ask your tour guide where the English department buildings are. If you explore them, you will likely be able to meet and speak with faculty related to your major and see what they think about the program.
If you are aiming to pursue sports in college, you might also meet with athletic directors or coaches to tour the athletic facilities. While this is especially common at big schools, smaller universities can still have thriving athletics programs with advanced equipment. So, if sports will be a significant part of your college career, you definitely need to tour these facilities and see if you would enjoy spending your time there.
As mentioned earlier, you might also sit down with an admissions counselor during your open house to discuss your chances of actually being admitted to the school if you haven't been already.
See also: How Do I Find out How Many Students Apply to a School, and How Many are Accepted?
In addition, an admissions counselor or financial aid advisor can compare your family's income to their financial aid packages to determine an appropriate cost of attendance for you. Since finances are often a major deciding factor in the college you attend, it is vital that you pay close attention during this section of the open house.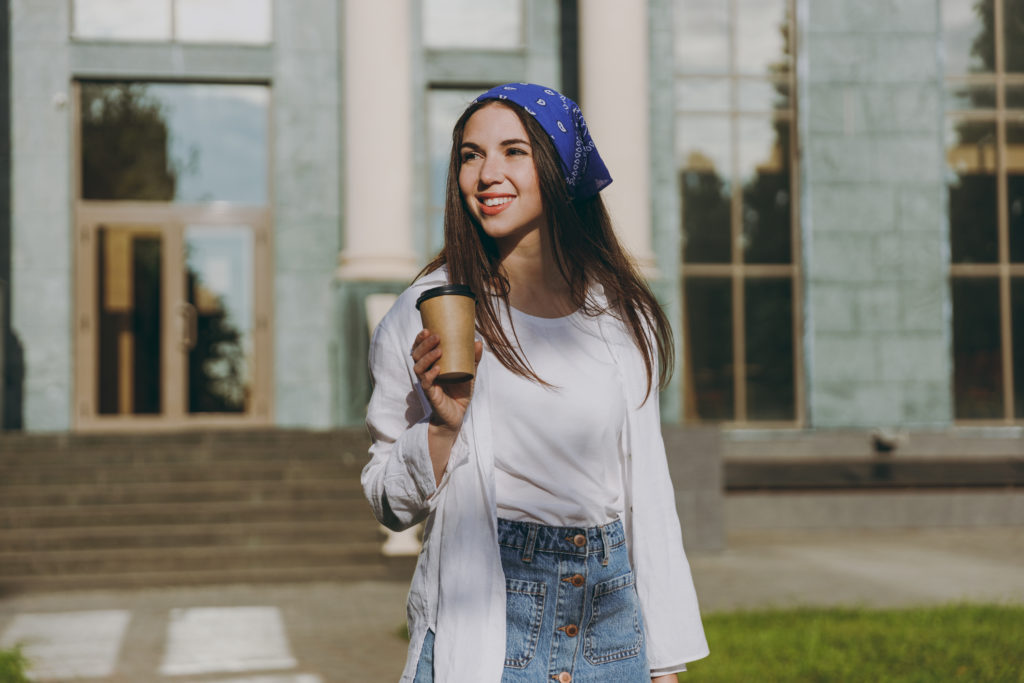 What Are the Benefits of Going to a College Open House?
As you've probably guessed, attending a college open house is essential for understanding how you will fit into a school on a personal level. Choosing the right school for you without visiting it first isn't necessarily impossible, but physically walking around a school and getting a feel for what you'll do there can be a significant part of your decision-making process.
Unless you actually see the dorms, the classrooms, and the green spaces at a college, how will you know whether you actually see yourself there or not? The primary benefit of a college open house is, of course, experiencing the school in a physical sense, but there are some other benefits as well.
A college open house is likely one of the only times you'll be able to freely chat with faculty members, advisors, and financial aid liaisons. Usually, these people require appointments to meet with them, but going to an open house gives you the freedom to ask any and all of the questions you might have about the school. Since these faculty members are signing up to do the open house, they will usually be more than happy to answer them!
See also: Graduation Rate: Is it Important When I'm Looking at Colleges?
13 Benefits of Attending College Open Houses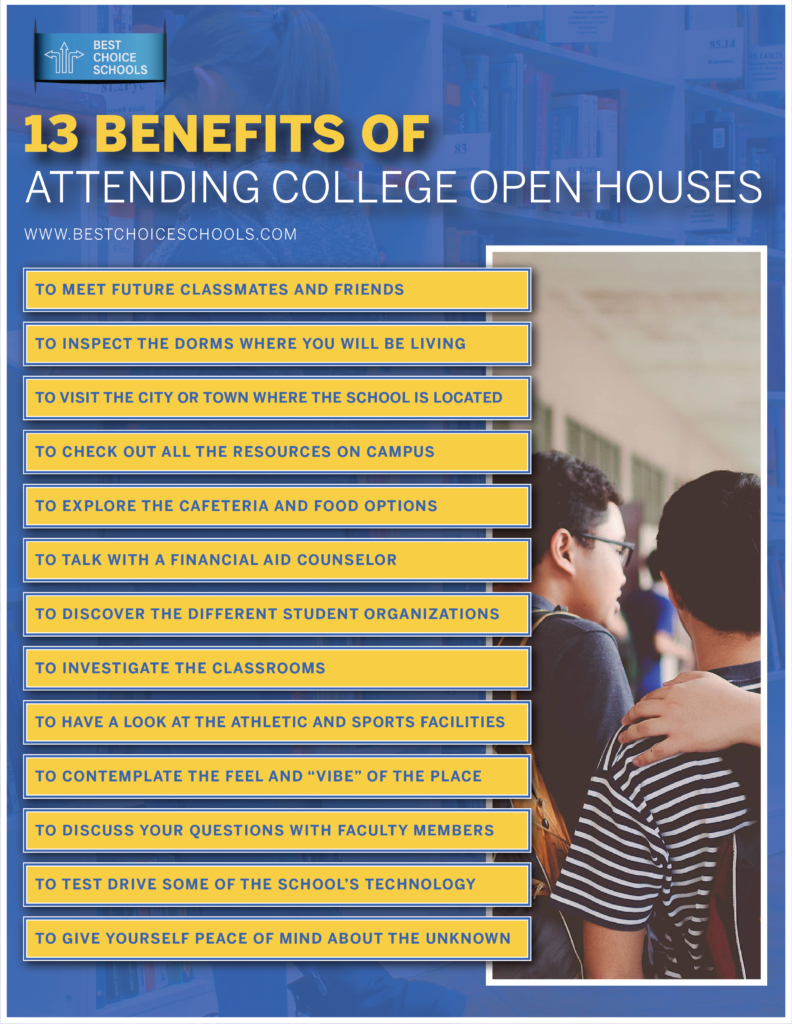 Is an Open House the Same as a Tour?
An open house is certainly not the same thing as a college tour. If you book a tour of a college, you will likely be walked around the campus by another student who has been attending the school for a few years.
These tours usually take place while classes are in session, so you may not get to actually go inside classrooms, libraries, or other closed spaces currently in use.
A college tour guide takes you on a more topical viewing of a college. Think of an open house as a more in-depth review of what a school is actually like.
At an open house, you will have meetings with designated faculty members and will be able to enter many spaces that are usually closed. Since the school is "open," these sessions are generally not when classes are going on, and the school is entirely free to roam around. While these sessions can vary from school to school, you can expect a much less obstructed experience of the school during an open house as opposed to a tour.
You may also like: How Do I Schedule a College Tour?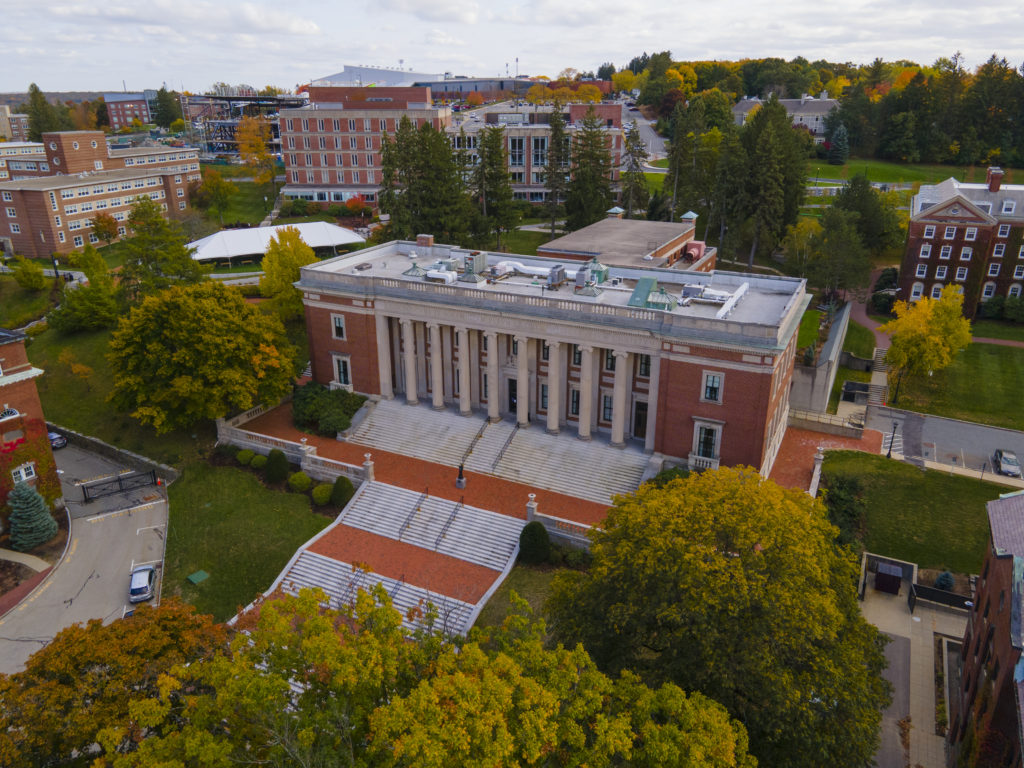 Why Do Colleges Do Open Houses?
Colleges want you to attend their school and spend your hard-earned money there. In addition, many colleges are looking to attract students from different parts of the country or world, so they need to allow these students to freely see the campus before committing to attending for the next four years.
Colleges and universities know that any student is much more likely to choose to attend a school if they can actually feel comfortable and see themselves there, so open houses are designed to provide this opportunity for students to place themselves on campus.
It's a win/win for everyone involved. First, it's an excellent way for students to get a feel for the school's vibe. Secondly, it can be incredibly financially beneficial for schools to offer open houses, as it usually means more students are attracted to their campus and want to attend.
See also: What Are the Most Popular Majors
Do All Colleges Have Open Houses?
Not every university or college will have an open house, but most preeminent institutions have at least one each year. It will likely take some research on your end to determine whether all of the schools you plan on applying to are having open houses.
The earlier you start this research, the better, as many open houses occur early in the year when students are pursuing "Early Action" or "Early Decision" applications to schools. If you plan on applying to colleges as early as November of your senior year, you will want to start looking at potential open houses during the summer before your last year of high school.
Since open houses are financially beneficial for schools and help students see what a college is actually like, you usually won't run into a situation where you can't visit a school you're interested in. Even if you missed the deadline to sign up for a college open house, speaking with an admissions officer or school faculty member will usually give you the opportunity to visit the school regardless.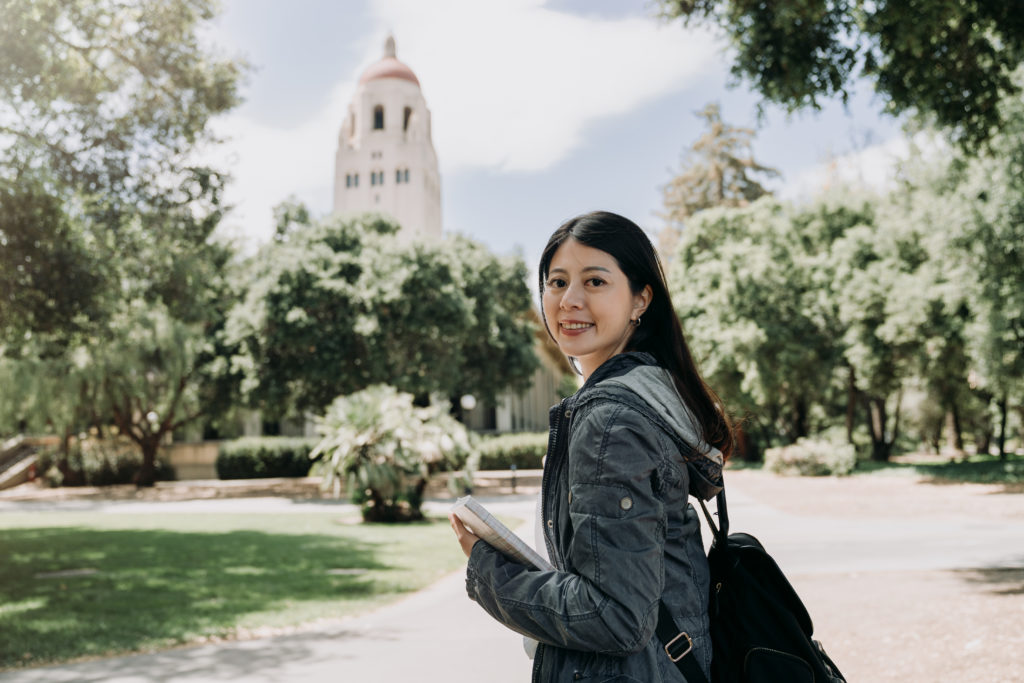 Is It Necessary To Attend a College Open House?
Ultimately, you don't absolutely need to attend a college open house to decide whether the school is right for you. However, we would highly recommend it to any prospective student, as it will likely make your college decision process much easier in the end. Sometimes, students will visit schools they thought they would love and immediately hate the atmosphere upon arrival.
While this kind of scenario can be disappointing, it certainly helps you to narrow down the schools you really want to invest your time applying to rather than waste your time trying to get into schools where you will be unhappy.
Finding a list of college open houses is really up to your own research, as well as contacting faculty members and providing your desired schools with your personal information. Colleges want you to attend their open houses, so they will make it overtly known to you when they are happening. From that point, all you need to do is RSVP and go check out your possible new home!
For more information on earning your degree, check out these other resources: