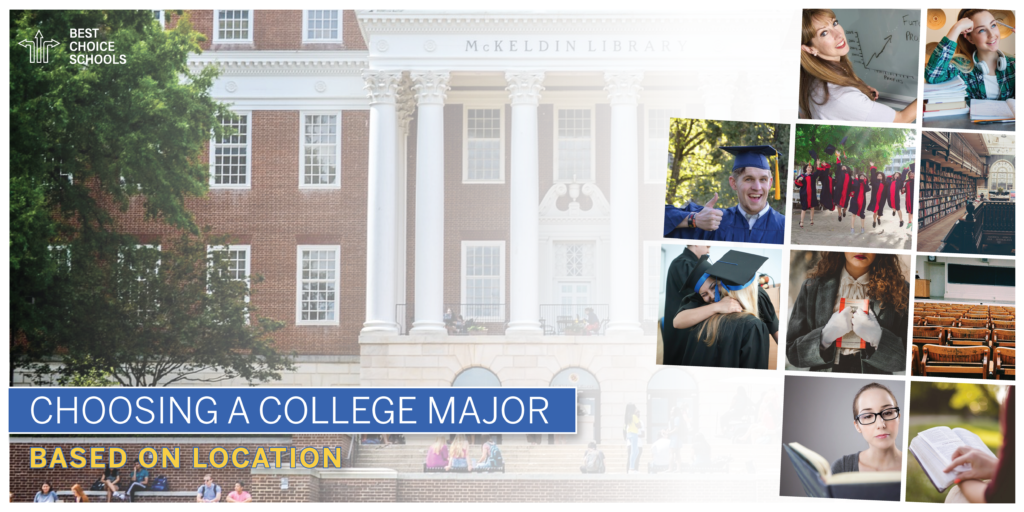 There are numerous factors that can influence your decision when choosing a college major, but one consideration that deserves a bit of extra scrutiny is location. At this point in your life, the world is wide open with possibilities and you may already have your sights set on a particular school or region. However, before making a final decision, there are some important things to keep in mind about where you actually plan to study.
It's often said in real estate that location matters when purchasing a property. The same can be said about choosing a college. After all, your higher education is a major financial investment that will impact where you live and work in the future. While nobody is expecting you to chart a course for the rest of your life, some well-planned strategies can make a difference over the next few years.
Why Is Location an Important Consideration When Choosing a College Major?
There are several reasons why geography can have a major impact when choosing a major. Let's take a look at the most obvious ones.
Proximity To Family, Friends, and Home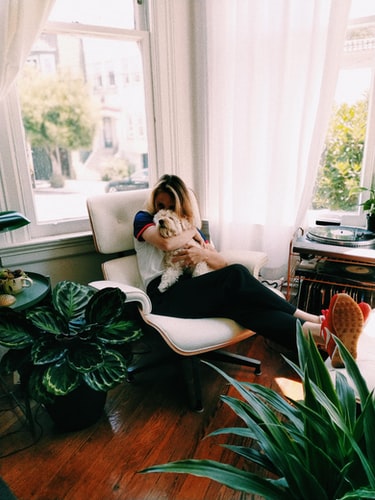 Lots of people can't wait to trek off to parts unknown, leaving their home state and all that is familiar for something new and exciting. An equal number of students are bonafide homebodies who are just not comfortable leaving the familiarity of all they hold near and dear. Most prospective students fall somewhere in the middle.
Additionally, In 2020, the COVID pandemic has altered the normal circumstances a great deal. Many people who once relished the idea of an education in a huge city thousands of miles from home have changed their minds altogether. For those who still plan on traveling a long distance to school, it's vital to ask yourself "Can you (and your family) handle being so far away?" "What happens if there is an emergency?" "Will you have the resources or the ability to return home quickly?"
The decision on where to attend college ultimately depends upon what will work for you both in the short term and over the long haul.
Culture and Environment
A primary reason for moving away to college is immersing yourself in a new location. Meeting new people, experiencing a different way of life, and being exposed to other worldviews you are not accustomed to is one of the pleasures of going off to college.
However, before you set yourself up for culture shock, evaluate your tastes and preferences honestly. If you can't see yourself living miles away from civilization in a remote area with little transportation, perhaps a school in Northern Michigan is not the right choice for you. Likewise, if you've always disliked the noise and bustle of city life, forcing yourself to attend a University in a major metropolitan area could be pure torture.
Reflect on your primary interests, too. Are there opportunities to explore and participate in the things you love? Whether it's sports, theatre, camping, going to the gym, shopping, or dining out, make sure the area you choose can provide you with extracurriculars you enjoy.
What About The Weather?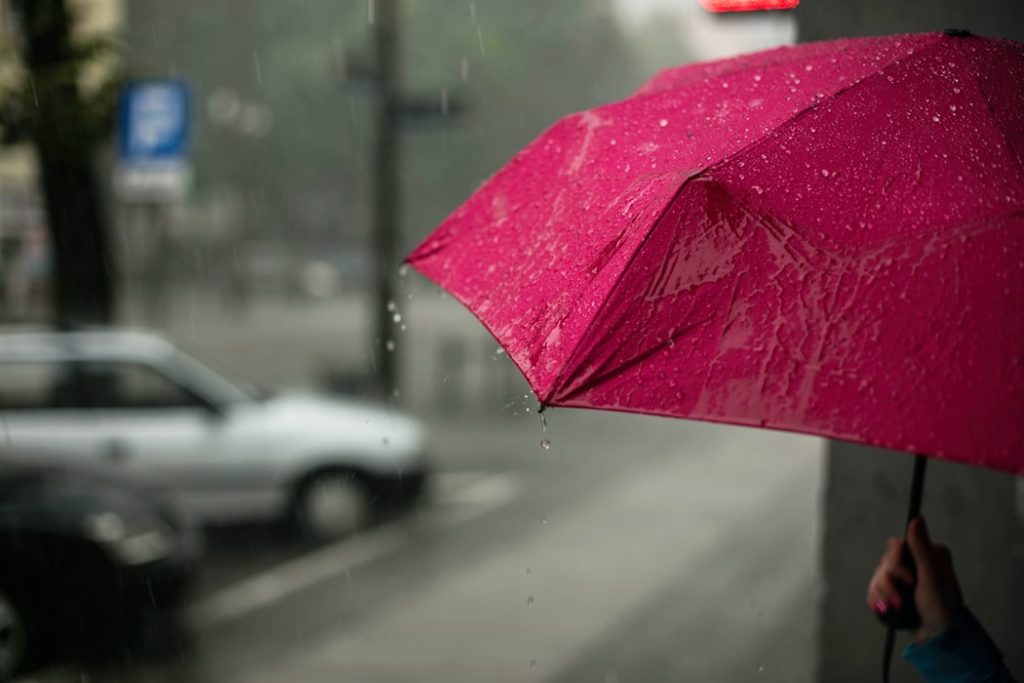 An oft-overlooked detail is the climate where you will live when studying for your major. If you don't like being cold, you probably won't be happy attending college in North Dakota, no matter how great the program is. And if dampness gets you down, the rainy cities of Seattle and Portland might be too hard to handle. Similarly, those who are sensitive to heat may resent being sticky all the time in the southern half of the country.
Of course, what stinks for one student may be the perfect conditions for another. If winter sports are your passion, attending school near a world-class ski resort may be a dream come true. Sun worshippers may enjoy studying on hot, sandy beaches. It all comes down to preference.
Better Opportunities
In many instances, the most important thing to consider when choosing the right location to study your major is if it will provide you with clear opportunities to progress in your career. When you're young, it can be hard to think in terms of a five or ten-year plan. You don't know what the future holds or where you will live. You may even change your mind several times before deciding on a career you want to settle into.
But bear in mind that relocating to a completely different location after graduation is expensive, time consuming, and stressful. Completing your major in an area where you plan to live and work later on is smart on your wallet and may afford you many more opportunities for advancement in the long run.
If you decide to study in a place where there are already plenty of career options in your chosen field, the opportunities for internships and networking will be dramatically increased. And getting your foot in the door of a major organization of business can have a huge positive result on your future. A result that could not be expected if you live and study somewhere where opportunities in your chosen profession are few.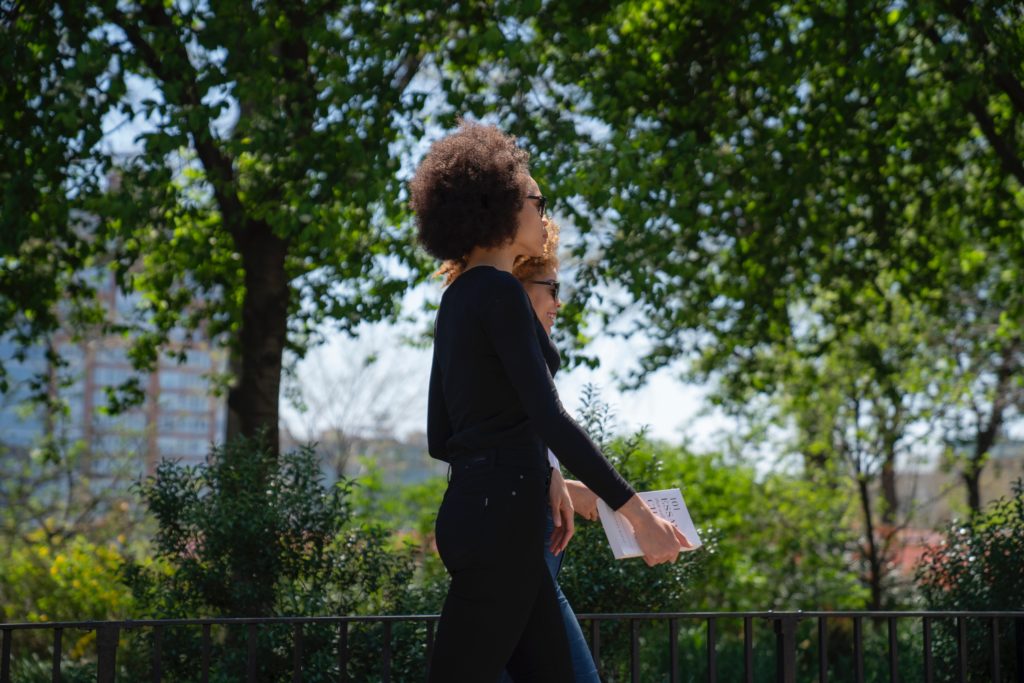 Location-Specific Majors and Careers
Many students don't stop to consider the impact geography can have on their future career options. If you want to become an actor, for example, most people think of heading out to Los Angeles. Those who want to become astronauts will likely want to study in a location close to NASA in Houston. Future stockbrokers typically set their sights on Wall Street. You get the picture.
These are pretty clear-cut examples of location-specific careers where it makes sense to attend school in the same proximity you plan on eventually working. But some careers may be location-specific and you don't even realize it.
Degrees Where Location Matters
Marine Biology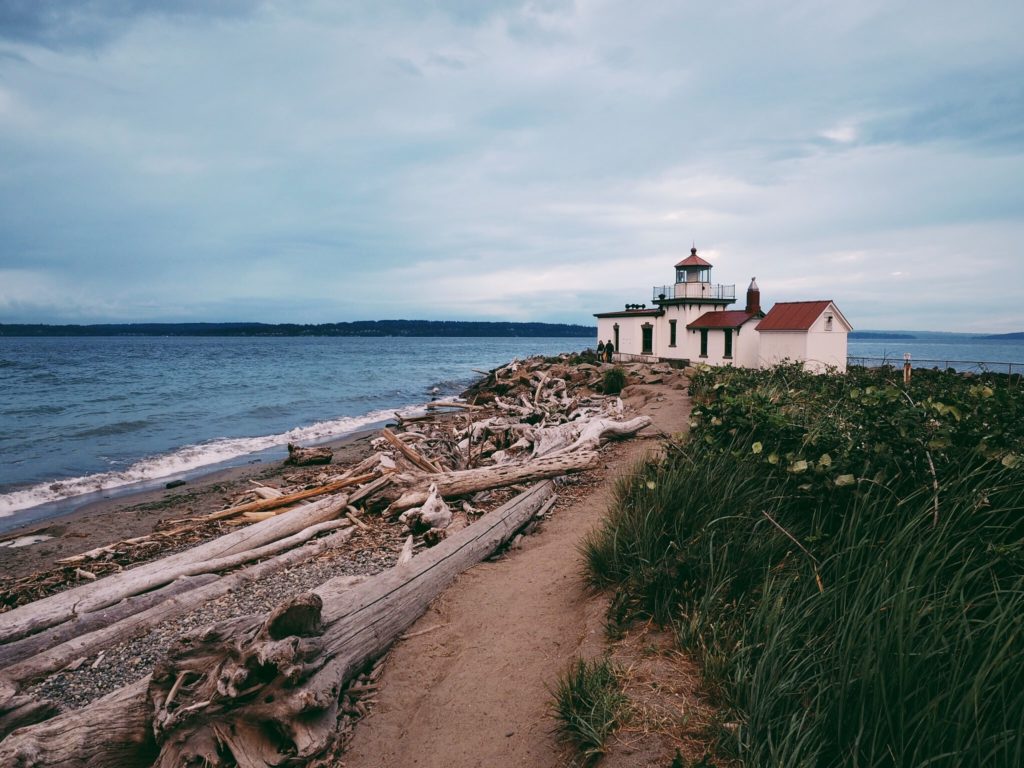 If you are considering majoring in marine biology, you will want to focus on fieldwork, so your best bet is to seek out colleges on one of the coasts. The top schools for marine biology majors will be those located in a marine environment with plenty of chances for hands-on learning.
Likewise, research and internship opportunities near the ocean can help you get a jumpstart on a career in the field. Look for schools that offer unique location-specific programs like Texas A&M's Marine Biology License Option program or Boston University's partnership with the New England Aquarium.
Out west in Seattle, the University of Washington is a top pick for aspiring marine biologists. First-year students can jump into fieldwork right away at Friday Harbor Laboratories. It's an ideal study environment if you have your heart set on living and working on the coast of beautiful Puget Sound.
Software Engineering
As a software engineering major, you can launch your career just about anywhere. However, Silicon Valley is the undisputed capital for innovative technology with over 2000 tech companies in the region. With well-known companies like Google, Facebook, Twitter, Apple, Netflix, and many more, "the Valley" is the ideal place for aspiring software engineers to live, work, and get an education all at the same time.
As you may expect, there is no shortage of top-rated technology schools here, either. Local Universities include Stanford, San Jose State, and UC Berkeley.
If California is just not your style, there are other cities tech professionals are flocking to where one can enjoy a great quality of life while still commanding an excellent salary. The average pay for a software engineer in Denver is $105,457. In Salt Lake City, the tech scene is also growing, with an average annual salary of $143,533 in the software engineering field.
Not surprisingly, both the University of Denver and the University of Utah both offer robust computer engineering programs.
Forestry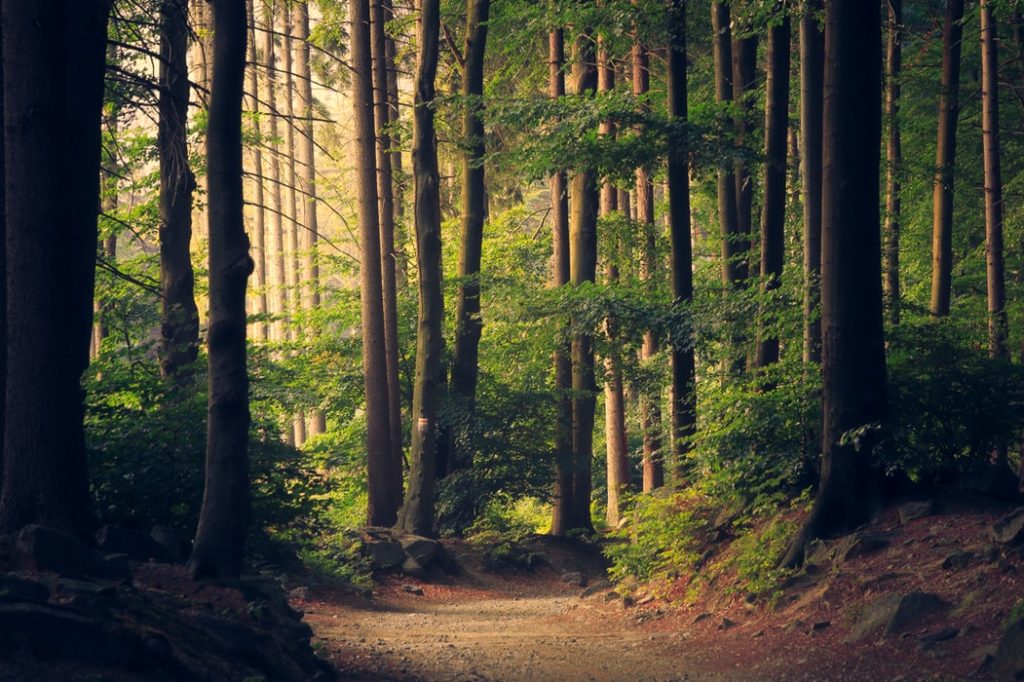 A major in forestry can combine a desire to do something good for the environment with your love of the outdoors, wildlife, and trees. But if you want to increase your chances of landing a dream job in forestry after graduation, you'll want to head for the woods.
The University of Maine's School of Forest Resources offers students the chance to explore Maine's unique natural environment while studying in the most heavily forested state in the country. UMaine owns 51 properties totaling over 14,000 acres of forests where students will participate in field projects designed to prepare them for careers in forest management.
If the West Coast is more your style, Oregon State University offers eight forestry degree programs through their internationally recognized programs at the College of Forestry. They have plenty of resources to help support students after graduation, too.
Agricultural Engineering
While studying agricultural engineering in a top agricultural-producing state is not a requirement, it can definitely help with finding a solid career in the field after graduation. Resolving and improving problems in agriculture is what agricultural engineers are good at, and there's no better place to gain hands-on experience and contacts than in the field (literally).
Top-producing states offer some of the best programs in agriculture. We love Iowa State University's tagline, "Choose Your Adventure". They offer four-year plans in land and water resources, power and machinery, or animal production systems so you have your pick.
Indiana is another obvious choice for students interested in agriculture, and those who want a fully-immersive experience should definitely consider Perdue's award-winning College of Agriculture. They offer over 30 majors in the field and a strong career development program with a high post-graduate employment rate of 97 percent. Almost half of their graduates end up finding careers in Indiana.
Political Science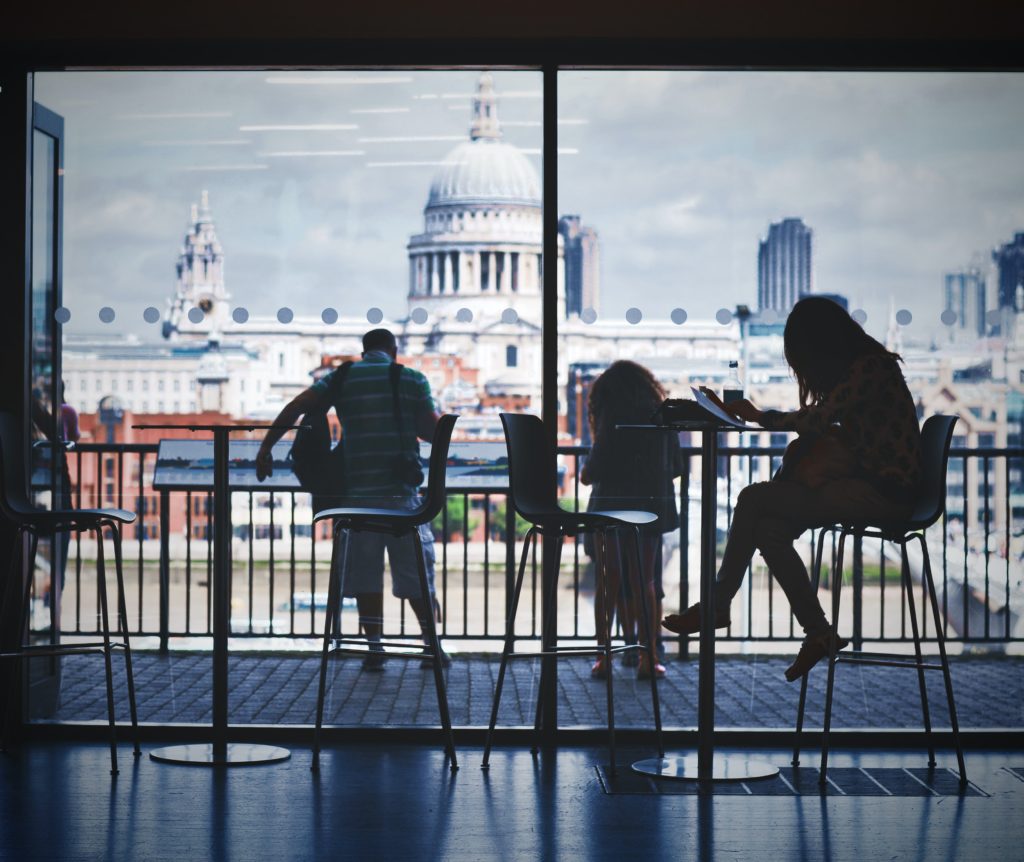 If you're hoping to launch a career in public policy, politics, or government with your poli-sci degree, there's no better way to position yourself for success than by moving to the nation's capital. D.C is without a doubt the hottest spot for political science majors, who can earn their undergraduate degrees at one of several universities.
At schools like Georgetown University, Howard University, and American University students can major in political science while experiencing the vibrant and urban culture of Washington, D.C. There are plenty of opportunities in the capital to engage in political life directly, whether visiting the Library of Congress, sitting in on a Supreme Court session, or interning for one of D.C's many advocacy organizations.
Journalism and Media
New York City is arguably the media and communications capital of the U.S., if not the world. Students who want to study media and journalism can certainly do so in other cities, but with the largest media market in North America, NYC presents opportunities you won't find elsewhere.
The Wall Street Journal, New York Times, Daily News, and the New York Post are all headquartered in the Big Apple, as are most major news networks, including: CNN, Reuters, Fox, NBC, CBD, ABC. Plus, with over 350 magazines and 200 newspapers published in NYC, there's no better place to break into this exciting field.
Students from New York University can attend the Arthur L. Carter Journalism Institute. The school has internship opportunities at nearly every major news organization in the city, and they encourage "learning by doing". Columbia Journalism School is another option. With 12 areas of study in the field, students are certain to find the niche they are looking for. St. Joseph's College in Brooklyn and Long Island are also terrific choices for aspiring journalists.
Culinary Arts
Aspiring chefs who want to pursue a degree in culinary arts should focus on attending school in locations where the local culinary scene is thriving. That's because these regions will become your major learning grounds if you work as an intern or take on an apprenticeship. Look for major metropolitan areas where you can develop insider relationships with those in the restaurant industry.
Several cities come to mind when it comes to gastronomic pursuits, but you will want to go to a region where you can realistically practice your art soon after graduation. One such place is Providence, Rhode Island. This food-centric city is bursting with opportunities for budding chefs. The main culinary school here is Johnson and Wales, where students can choose from 19 different majors ranging from Baking and Pastry Arts to Sustainable Food Systems.
Traditionally, culinary students thrive in regions like New York and California, where there is an abundance of award-winning restaurants and eateries. The Institute of Culinary Education maintains schools in both regions, as does the Culinary Institute of America.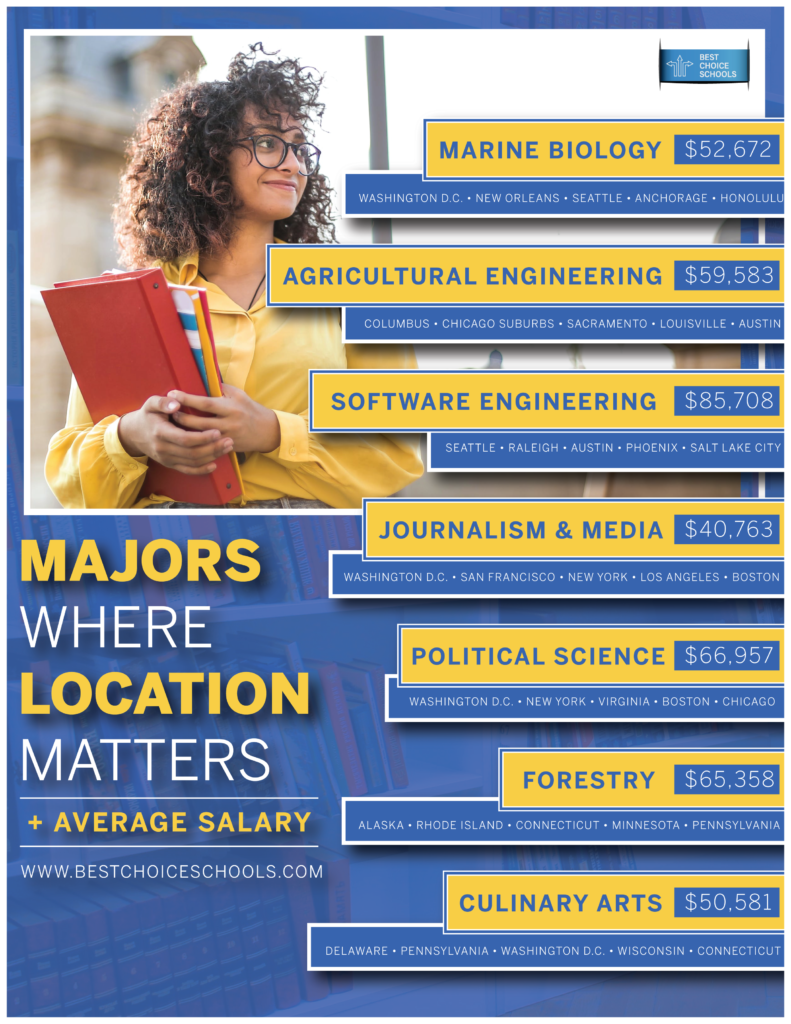 Closing Thoughts
A variety of factors are likely to influence your career path, and some of those factors may change during the course of your professional life. Sometimes, life circumstances alter career paths, while in other instances, what you thought would be an enjoyable career is no longer appealing or fulfilling. Additionally, outside influences, such as family and friends, can change your views or make you see your professional goals differently.
Location truly does matter when it comes to choosing the right major and career path for you. Internships and job opportunities in certain fields can be better in some areas of the country. If you are open and willing to explore what is available, you might find yourself drawn to places you never dreamed of. Choosing a location that will be most advantageous to you as a unique individual is what you must focus on.
Related Articles:
How Do I Choose the Right College Major?