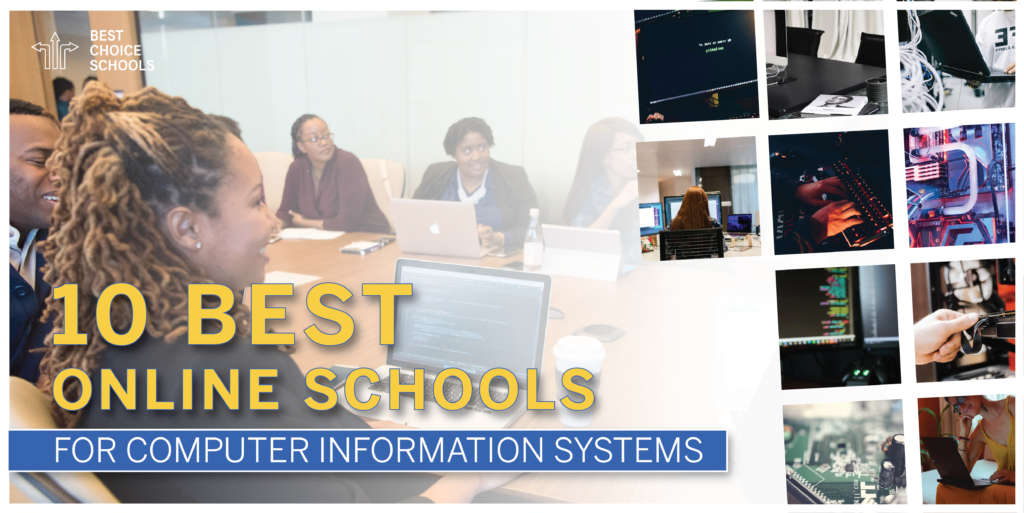 In this article, we highlight the ten best schools for online computer information systems degrees.
Hiring computer information systems (CIS) professionals can help organizations make better, data-driven business decisions in a technological work environment that is constantly evolving.
A career in computer information systems is limitless. This article's institutions provide their graduates with the tools needed to meet the rising demand for experts in systems analysis, business applications programming, web and mobile development, business database design, and decision support across various entities worldwide.
Methodology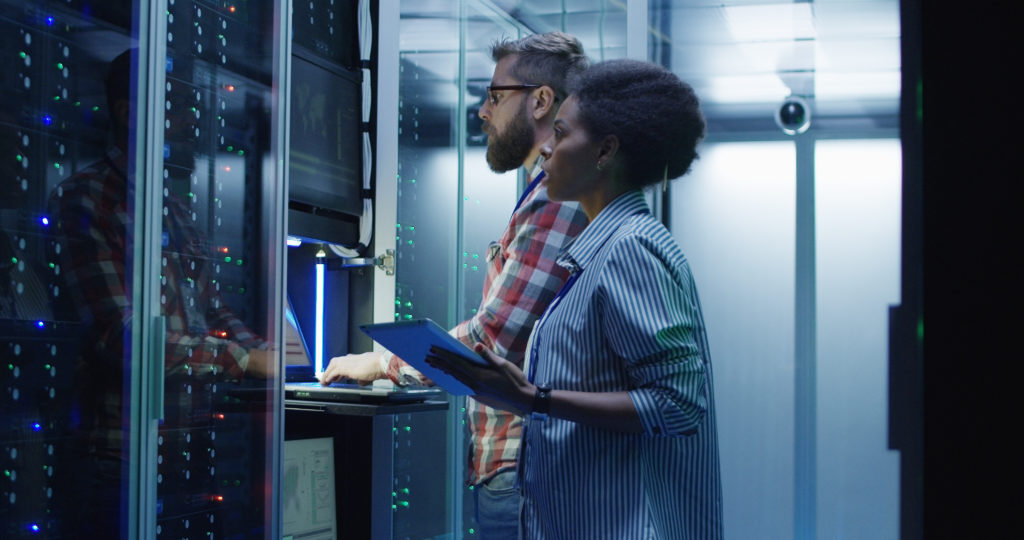 We created this ranking to find the top institutions offering online degrees in computer information systems or information technology. We formulated the data from extensive research based on a particular methodology: admission rate, graduation rate, and the overall cost of tuition and fees.
We examined top online computer information system schools that offered online bachelor's in computer information systems programs or similar degree courses. We applied our ranking criteria from our original pool of 20 institutions and developed a list of the ten best online schools for computer information systems.
Graduate Tuitions/Fees
Less than $10,000/year – 3 Points
$10,001-$20,000/year – 2 Points
More than $20,000/year – 1 Point
Applicants Admitted
Less than 25% – 1 Point
25% to 50% – 2 Points
More than 50% – 3 Points
Graduate Rate
50% or Greater – 3 Points
25%-49% – 2 Points
Less than 25% – 1 Point
| | | | | |
| --- | --- | --- | --- | --- |
| School | Tuition | Admission Percentage | Graduate Percentage | Points |
| Regis University | 6675 | 71% | 64% | 9 |
| Monroe College | 8213 | 48% | 51.8% | 8 |
| Florida Institute of Technology | 63,240 | 65.7% | 57.3% | 8 |
| Bellevue University | 15,300 | 100% | 58.6% | 8 |
| Franklin University | 12,338 | 100% | 33.2% | 7 |
| Arizona State University | 28,800 | 86.5% | 67.1%% | 7 |
| The College of Saint Scholastica | 39,410 | 76.4% | 65.2% | 7 |
| Dakota State University | 23,344 | 77.4% | 38.2% | 6 |
| The University of Maine at Augusta | 71,632 | 97.8% | 29.% | 6 |
| Post University | 68,400 | 96.5% | 7.8% | 5 |
Top 10 Best Schools for Computer Information Systems Programs
Based on our methodology illustrated above, the following are the top ten best schools that offer degree programs in computer information systems.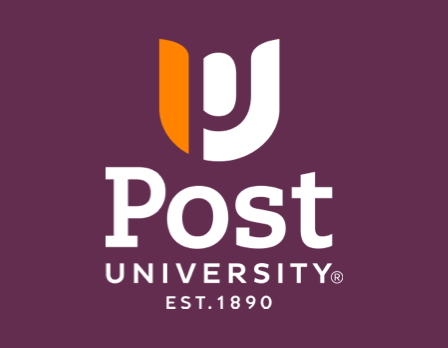 Waterbury, Connecticut
Tuition/Fees: $68,400
Points: 5
Post University's CIS (Computer Information Systems) program teaches students how to design, maintain, and secure various businesses' networks and software. The program includes three key aspects, Networking, Cybersecurity, and Software Development.
The 120-credit program requires students to complete a real-world internship before heading into the workforce. Students will develop hands-on experience with managing and projecting IT trends on a local and global level.
The program focuses on a combination of coursework that includes technology, computer science, and business. Students will also develop skills in computing and mathematics while investigating computer-based processes, systems, and programs.
Faculty and staff provide equal personal attention to students, both on-campus and online. They can offer assistance in deeper familiarization with your areas of focus and applying for computer information system jobs that are most suitable based on your skillset.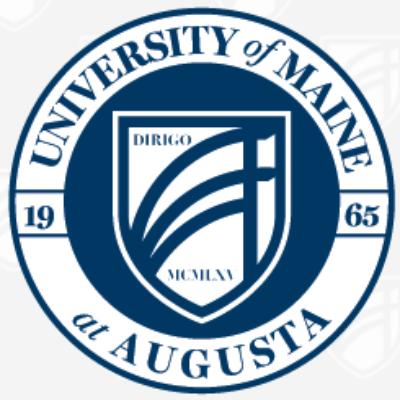 Augusta, Maine
Tuition/Fees: $71,632
Points: 6
The online Bachelor's Degree in CIS at the University of Maine at Augusta offers five different specializations: Software Development, Web Development, Database, Networking, and Information Systems Security. Students in this program will get a deep dive into the CIS profession and information technology.
The university offers associate, bachelor, or post-baccalaureate credentials within the CIS specialization. The program's core courses will provide hands-on training in hardware and operating systems, systems analysis, database design, applications development, and web development, selecting from over 20 electives.
Completing the bachelor program requires students to secure a hands-on internship experience to put their newly learned skills into practice. The University has long-standing relationships with participating companies that are eager to expand computing and IT professionals' network through education and internship opportunities.
Madison, South Dakota
Tuition/Fees: $23,344
Points: 6
Dakota State University's Bachelor of Science in CIS is an online program that provides students with in-depth training on applying and developing IT tools and concepts. Students will get deep insights into CIS technologies and how they relate to education, business, government, and other sectors.
Students will become familiar with various techniques and methodologies to gather, store, and process data into useful information. The program will carry them through the basics of system development software, programming languages, database management tools, and project management. Students will also learn to work closely with .Net as well as client and server-side web programming.
This program teaches students how to apply application development, data analytics, system analysis, and other processes related to computer information systems.
Due to CIS technologies' everchanging nature, students will constantly have the opportunity to stay updated on new systems and discover the latest methodologies being used by the industry. The curriculum is continuously updated and will teach students how to follow and forecast industry trends.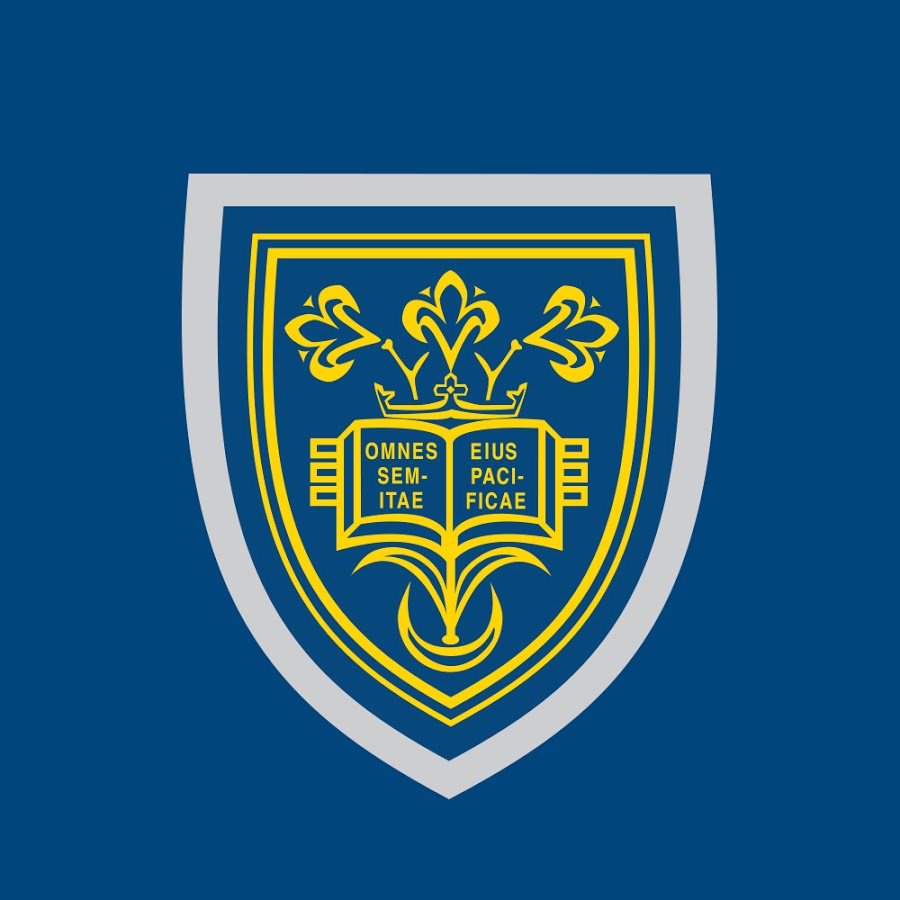 Duluth, Minnesota
Tuition/Fees: $39,410
Points:7
The College of St. Scholastica in Duluth, Minnesota, offers an affordable and extensive CIS program that includes five different specializations. Students can choose their academic focus in business analysis, cybersecurity, data analytics, health informatics, or software development.
The course provides an in-depth look at computer information systems and gives students the tools to excel in administrative management and leadership. Students will become skilled in CIS analysis and problem solving, research methodologies, and the application and evaluation of various software tools.
Graduates will be prepared for various IT-related careers such as app developers, business analysts, cybersecurity analysts.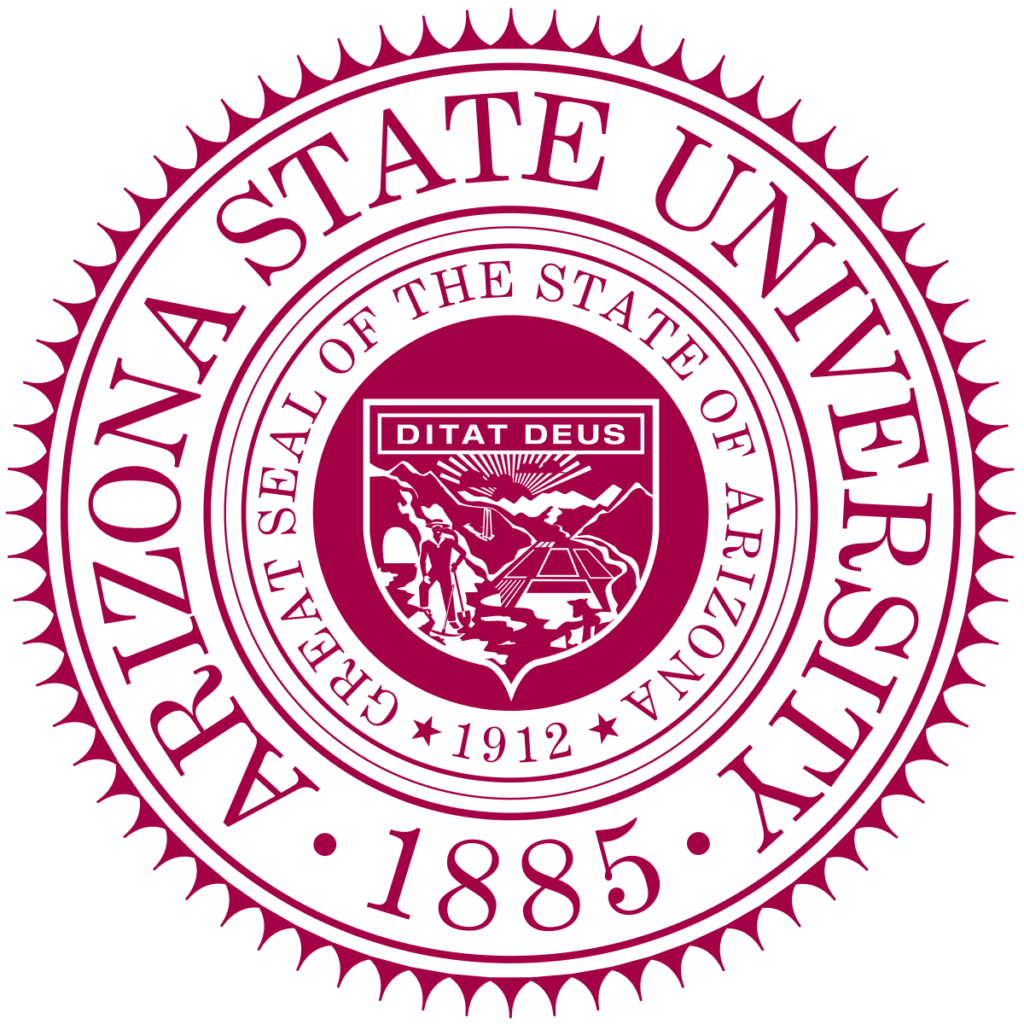 Tempe, Arizona
Tuition/Fees: $28,800
Points: 7
Number 7 of our top online programs is Arizona State University, a renowned institution, praised for its online educational opportunities. Its Bachelor of Science in CIS is an accredited and comprehensive degree that has been known to prepare graduates for successful careers in information technology.
In this online course, students will receive training on designing, constructing, and maintaining information systems related to managerial decision-making. Key courses include Business Information System Development I and II, Managing Cyber Risks in Enterprise Business Processes, and Business Database Systems Development.
Students will get a chance to see how information technology can help organizations succeed. The course will cover data management for decision-making and project management, web and mobile development for competitive advantage, and solution development for value creation. Graduates of the quality program are likely to be recruited by leading global organizations.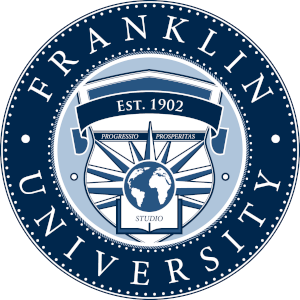 Columbus, Ohio
Tuition/Fees: $12,338
Points: 7
Franklin University's online Bachelor of Science in Information Systems is perfect for gaining a deep understanding of information technology's benefits on organizations across all industries.
The course offers two specializations: Analytics and Project Management. Having extensive knowledge of both fundamentals will allow students to learn a wide range of technology-related capabilities. Students in this course will learn about improving strategic methodologies, operations, and decision-making.
This program's key courses include Business Analysis, Project Management, Analytics, Data and Information Modeling, and Technical Communication. Students will learn how to effectively interpret and use numerical information and mathematical manipulation in resolving information systems issues. They will also be able to employ appropriate theories, methodologies, techniques, and tools to encourage process improvement.
Instructors will also use an effective learning outcome roadmap to help guide students through the program.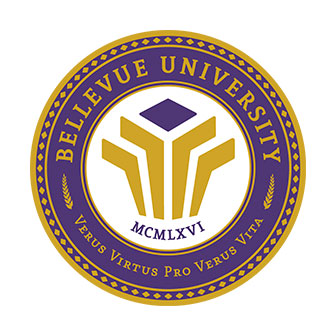 Bellevue, Nebraska
Tuition/Fees: $15,300
Points: 8
The Bachelor of Science in CIS degree program at Bellevue University provides its students with a solid foundation for various careers in information technology. Students can choose from four concentrations: Networking, Cybersecurity, Applications Development, and Business Intelligence.
The program combines the study of information systems, databases, and computer programming management to provide students with a well-rounded academic experience and hands-on knowledge to apply to their careers. Students will also receive an in-depth overview of industry-relevant applications and software such as IE Microsoft Visual Studio, Microsoft SQL Server, and other networking and security software. The University's expert faculty will offer real-world experiences in the classroom.
Bellevue additionally offers a Bachelor of Arts and Science in CIS degree aimed at individuals interested in corporate careers related to computer information systems. The university is also accredited by the Higher Learning Commission and can offer students tuition assistance if needed.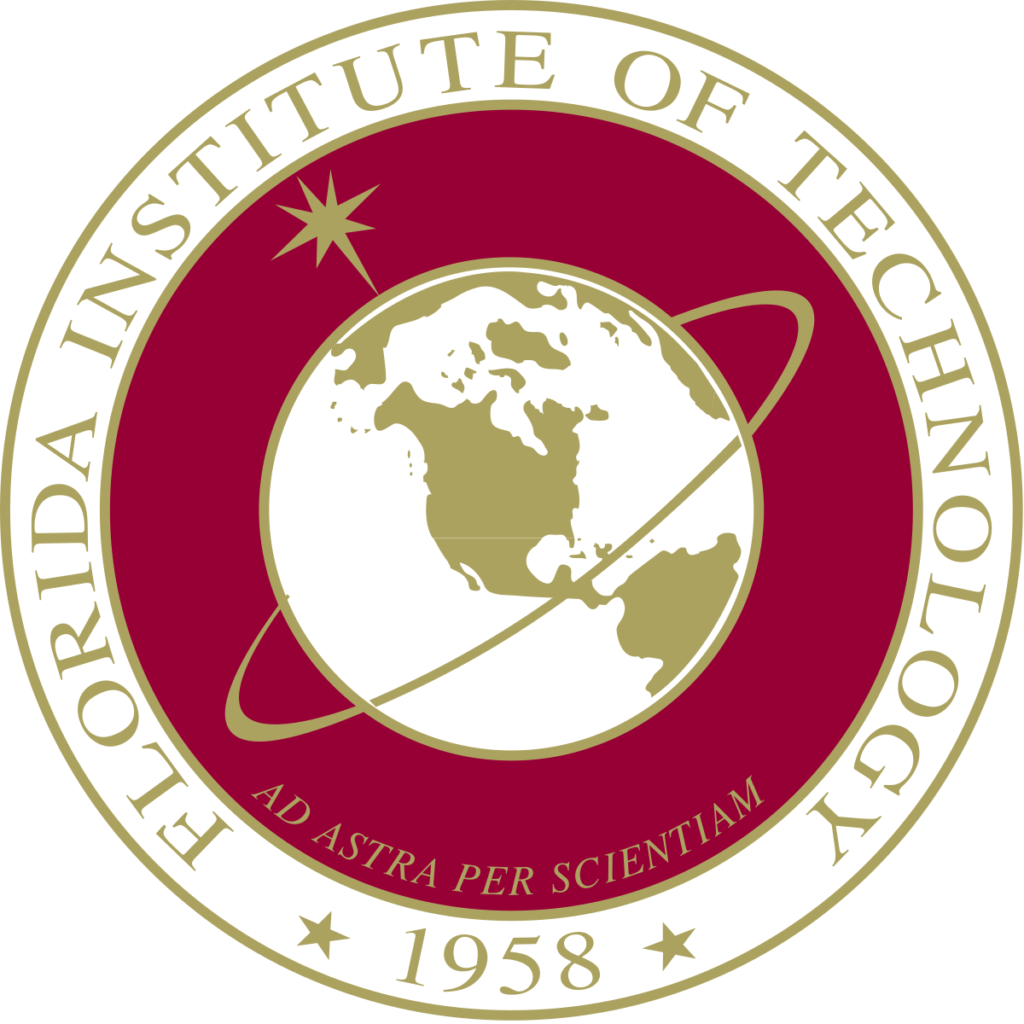 Melbourne, Florida
Tuition/Fees: $63,240
Points: 8
The Bachelor of Science in CIS degree program at the Florida Institute of Technology combines valuable management and leadership principles with computer information systems' fundamentals.
Students in this program will gain practical experience and concepts that include networking and database theory, programming, and design. The program will allow students to discover critical components of information systems and the core elements of IT infrastructure.
The curriculum will cover emerging software systems and technologies, teaching students how to forecast trends in this ever-changing and evolving industry.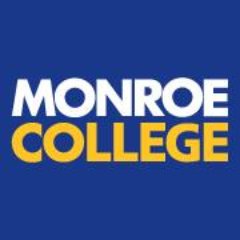 New York, New York
Tuition/Fees: $821
Points: 8
Monroe College's School of Information Technology offers their Bachelor of Science in CIS degree program online. The program provides students with in-depth training on computer information systems and industry experience, business skills, and namely certifications.
Upper-level courses include Wireless Technology, Information Security, CISCO Networking and CyberOps, Ethical Hacking, and much more.
Students learn advanced IT skills that can help them adapt to this rapidly changing industry by collaborating with other students and IT professionals. The program's graduates can expect to find sustainable careers in roles such as:
Data Analyst
Database Administrator
Software Engineer
Project Manager
Systems Engineer
Cyber Security & Forensic Specialist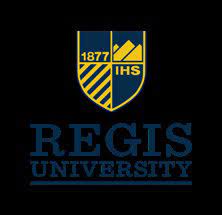 Denver, Colorado
Tuition/Fees: $6675
Points: 9
The school ranking number one on our list of best online schools for Computer Information Systems is Regis University in Colorado. This institution's online Bachelor of Science in CIS degree program gives students an informative overview of technology-related theories and applications.
The curriculum involves software and applications development, business process management, and business analytics. In this 8-week course, students will quickly learn how to analyze IT initiatives and how they impact organizations and improve their systems and processes.
A final capstone project will provide students with hands-on training to apply their learned skills to assist real-world clients with their IT processes.
Best Careers for Computer Information Systems Students
For those with highly analytical and curious minds, a career in information technology and computer information systems will likely be perfect for you.
Individuals who pursue careers in this field can make a good living and produce work that many find fulfilling and satisfying. Because the industry is constantly evolving, there is always something new to learn, and keeping up with trends is essential. The following are some of the best computer information systems careers for students and their estimated salaries based on the Bureau of Labor Statistics.
See Also: Business Administration Degree Entry Level Jobs
Computer and Information Research Scientists
Average Annual Salary: $102,190
The computer and information research scientists invent and design new approaches to computing technology while finding innovative uses for existing technology. They study and solve intricate problems in computing for business, science, medicine, and other industries.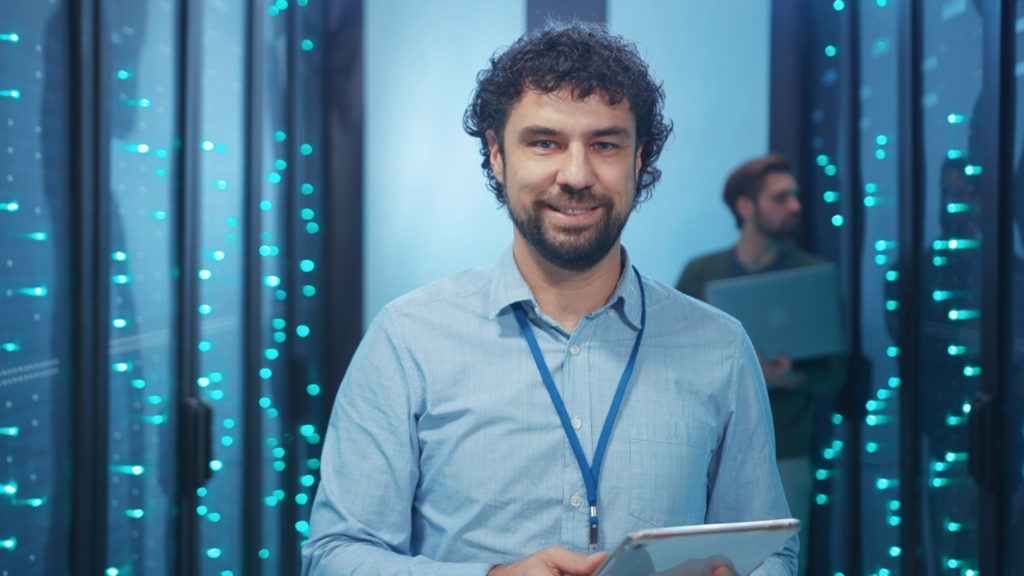 Computer and Information Systems Managers
Average Annual Salary: $120,950
Computer and information systems managers, also known as information technology project managers, plan, coordinate, and direct a company's computer-related activities. They help determine an organization's information technology goals and are responsible for implementing computer systems to meet those goals.
Software Developer
Average Annual Salary: $99,000
Software developers are the creative minds behind computer systems. Many will develop the applications we often use on our devices. Others develop the underlying strategies that run the devices or that control networks.
Computer Network Architects
Average Annual Salary: $91,000
Computer network architects design and build data communication networks, from local area networks to wide area networks and Intranets. Network architects must have extensive knowledge of an organization's business plan in order to design a network that can help the organization achieve its goals.
Business Intelligence Analysts
Average Annual Salary: $81,140
Business intelligence (BI) analysts transform data into insights. Using data analytics, data visualization, and data modeling techniques and technologies, BI analysts develop trends that can aid an organization in their decision-making and improve processes in the organization.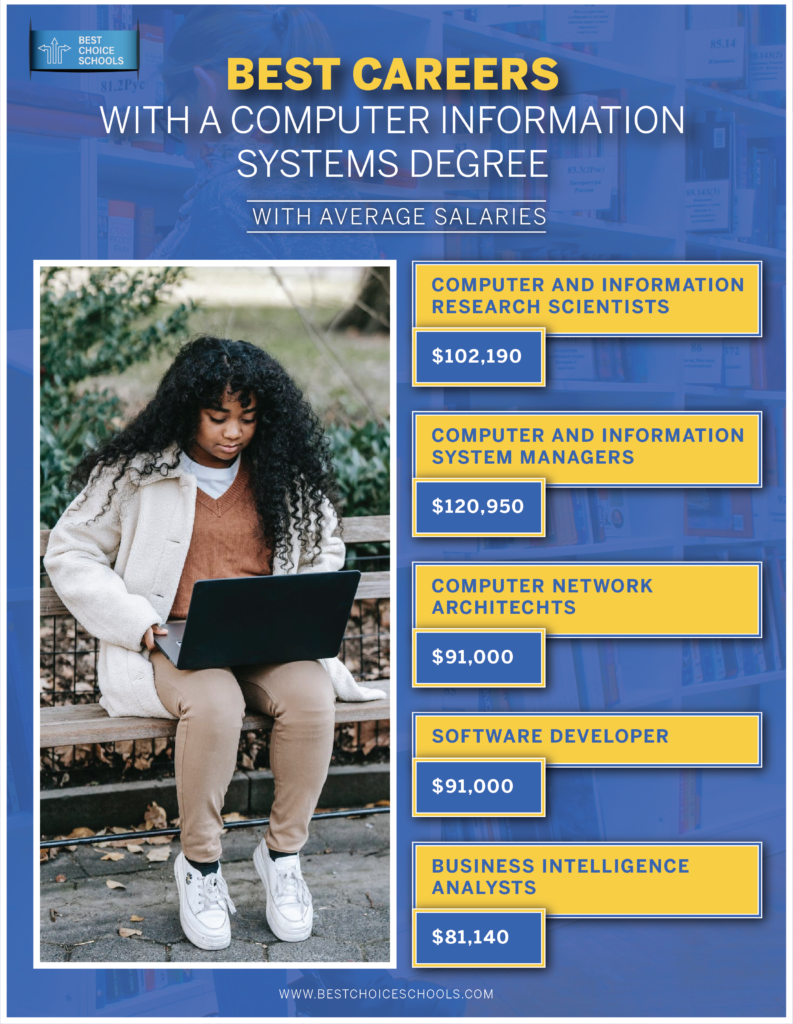 See Also:
What are Some Good Computer Science Internships?
What Are Some Good Entry Level Jobs with a Computer Science Degree?
What is Information Technology?
What is the Employment Outlook for Computer Science Careers?
What is the Employment Outlook for Jobs in Cyber Security?