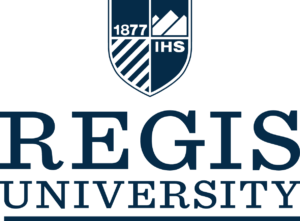 Earning a Degree at Regis University
Regis University appears in our ranking of the 20 Best Online Schools for Marketing.
Regis University is divided into five different colleges that include the Rueckert-Hartman College for Health Professions, the College of Computer and Information Sciences, the Anderson College of Business, the College of Contemporary Liberal Studies, and Regis College. The divisions across Regis University offer degrees and certificates across a wide spectrum of topics.
Some of the most popular programs at Regis University include those in health professions, business, computers and information sciences, psychology, and biology. The student-faculty ratio is 14:1, and almost 60 percent of the university's classes are offered with fewer than 20 students enrolled. The freshman retention rate is 80 percent.
The university doesn't feature a dual enrollment program for high school students, but the university does accept college credits earned by high school students in the College Level Examination Program and College Board Advanced Placement program. Students may also qualify to apply their previously earned college credits toward the curriculum requirements of some programs at Regis University.
The university offers some of its programs online with a focus on adult and remote learners who require the convenience of online study. Some programs offer on-campus opportunities for students who prefer to earn some of their degrees in a traditional manner. A selection of online degrees offered at Regis University includes the Master of Science in Accounting, Bachelor of Science in Applied Psychology, and the Bachelor of Science in Business.
The university offers a variety of concentrations in business like project management, management, marketing, and human resource management. In addition to its online programs, the university also has several programs available in an accelerated format. Subjects available include secondary education, project leadership and management, mobile software development, elementary education, and data science.
The university offers several certificates to students that vary from undergraduate to post-graduate to graduate for their levels. Certificates include a Depth Psychotherapy Post-Graduate Certificate, a Certificate of Development Practice, an Applied Craft Brewing Certificate, and a Strategic Business Management Certificate.
The university has a popular selection of certificates in programming with full-stack certificate programs at the undergraduate and graduate level, as well as programs in cybersecurity, data science, and software development. Students can begin most of the programs offered at Regis University during any one of six starting times throughout the year. Students who transfer to the university with fewer than 45 credits earned will begin their studies with the university's Cornerstone curriculum.
About Regis University
Regis University is a Jesuit institution that was founded by the Society of Jesus in 1877. The university is a member of the Association of Jesuit Colleges and Universities. Located in Denver, Colorado, the university has around 8,300 students attending with around 1,900 academic staff members serving those students. The university's official colors are blue and gold, and the sports teams play as the Rangers.
The university's first location was actually in Las Vegas, New Mexico, and the school's original name was Las Vegas College. The university would eventually move to Colorado and be renamed the College of the Sacred Heart. The institution was eventually renamed after Saint John Francis Regis, who was a Jesuit who worked with the poor in France. The university has some partnerships with institutions in Galway, Ireland, and Guadalajara, Mexico.
Regis University Accreditation Details
There are six regional accreditation agencies in the United States, and Regis University is accredited by one of them. The university was last accredited by the Higher Learning Commission in 2018 and will undergo reaccreditation once again in 2028. In addition to regional accreditation, the university is also a member of the Association of Catholic Colleges and Universities, the National Association of Independent Colleges and Universities, and the Council of Independent Colleges.
Some of the programmatic accreditations earned by programs at Regis University come from the Accreditation Council for Pharmacy Education, the Council for Accreditation of Counseling and Related Education Programs, and the Commission on Accreditation in Physical Therapy Education. Other accreditations come from the American Chemical Society Commission of Professional Training and the Collegiate Commission on Nursing Education.
Regis University Application Requirements
Incoming freshmen must submit the official Regis University application or submit the common application, as well as have their high school transcripts sent to the university. Transcripts must be sent directly from the student's high school to the university's Office of Admissions. Students should also have their standardized test scores sent to the university, and the process also requires a personal statement sent along with the student's application documents.
Regis University offers several graduate programs to students interested in graduate study, and each program has slightly different application requirements. General admission requirements include having a bachelor's degree from an accredited institution, having taken the Graduate Record Exam (GRE), and having the recommended cumulative grade point average of 3.0 on a 4.0 scale. Letters of recommendation and prerequisite classes may also be required.
Tuition and Financial Aid
Full-time tuition where students take undergraduate classes on campus is an estimated $37,830 for the year. The university's post-traditional programs, which include accelerated, evening, flexible, or online schedules, cost between $450 and $850 a credit for a total of 120 credit hours. Some students may qualify for transfer credits, which may reduce the overall cost of their degree program at Regis University.
For graduate students, the cost is based on the program a student enters. Business students will pay between $755 and $1,030 per credit hour, computer and information sciences students will pay between $750 and $820 per credit hour, and students in graduate education programs will pay $515 per credit hour. The overall number of credits required for each program varies based on the student's area of study and specialization.
Each year, the university awards more than $134 million in financial aid to its students. Financial aid is offered to traditional undergraduate students, non-traditional undergraduate students, and graduate students who qualify. Students may be offered scholarships and grants, student loans, student employment opportunities, and alternative financing options. Federal grant programs include the Federal TEACH Grant and the Federal Supplemental Education Opportunity Grant.
The university has several merit and talent scholarships that students may earn in addition to their other financial aid types. Merit scholarships include the Irish Community Scholarship, the Ignatian Religious Leadership Award, and the Honors Scholarship. Students at Regis University may also earn the Science CORE Scholarship or the Leadership CORE Scholarship.