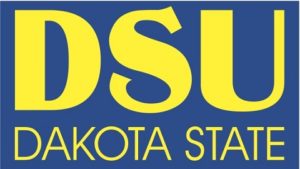 Dakota State University: Explore The Possibilities
Dakota State University appears in our ranking of the 20 Best Online Schools for Marketing.
Dakota State University has degrees and programs available at the associate, bachelor's, master's, and doctoral levels. Prospective students can also earn undergraduate and graduate certificates. Dakota State University is home to 45 different programs and four academic colleges which are the College of Education, the Beacom College of Computer and Cyber Sciences, the College of Arts and Sciences and the College of Business and Information Systems. Each college prepares its students for respectable, modern careers. With the diverse grouping of program options, students have the freedom to fully customize their experience. Dakota State's online classroom, Desire2Learn (D2L) offers the same level of flexibility and professionalism as an in-person degree. Some of the most sought after study interests at DSU include business, technology, digital media & communications and teaching. High school students seeking a dual degree can enroll for DSU admissions. Courses such as Introduction to Discrete Math, Introduction to Statistics and Film Appreciation are just a few of the handful of courses available for dual degree prospectives.
These undergraduate majors are available as an online option:
Accounting (BBA)
Biology (BS)
Biology Education (BSE)
Elementary Education (BSE)
Elementary Education/Special Education (BSE)
Network and Security Administration (BS)
Health Information Administration (BS)
Management (BBA)
General Studies (BGS)
Graduate and undergraduate students can also receive certificates both in-person and online in:
Cybersecurity (undergraduate)
Data Analytics (undergraduate)
Health Care Coding (undergraduate)
Advanced Mathematics (graduate)
Business Analytics (graduate)
Ethical Hacking (graduate)
Master's students have the same opportunities as their undergraduate counterparts but at an advanced level. From a Master of Science in Information Systems to a Master of Business Administration in General Management, each of Dakota State's programs prepares students for their future careers.
About Dakota State University
Dakota State University was founded in 1881 and is located in rural Madison, South Dakota. The university rests in ancestral Sioux Tribe territory. Home to just under 3,000 undergraduate students, the 62 acres of land are cozy and familiar. DSU is ranked 84th for Universities in the Midwest by Best Colleges. Dakota State University has an exquisite cyber and technology curriculum. Just 20 years ago the programs were mentioned and recognized by the Center of Academic Excellence in Cyber Operations. Presently, DSU is renowned for Cyber Defense research and education. Partnered with the National Cryptologic School, DSU offers both civilian and active military students the opportunity to complete their degrees in cyber operations. During the summer months, Dakota State hosts GenCyber, which is a summer camp program for middle and high school-aged students to experience a hands-on technology curriculum.
Dakota State University takes pride in providing high-quality, affordable education for its residents and for those who attend from out of state. With a continuous effort being made to sustain the quality of education provided at DSU, students can remain optimistic about the consistent and progressive curriculum that Dakota State provides. The supportive, close-knit community is full of exceptional leaders and intelligent faculty members. Some of Dakota State's students are Goldwater and Google Women Techmakers scholars. Many of NDU's female students have been awarded fellowships and scholarships for their research in information security and technology. At Dakota State, student success, community, communication, diversity, and respect are valued and honored throughout every college and within all programs. DSU is constantly looking for ways to improve its integrity so that academic freedom and innovation can always thrive both in the classroom and beyond it.
Dakota State University Accreditation Details
Dakota State University received accreditation from the Higher Learning Commission (HLC) on an Academic Quality Improvement Program track (AQIP). Dakota State is also governed by South Dakota's Board of Regents. DSU's College of Education is accredited by the Council for the Accreditation of Educator Preparation (CAEP).
Dakota State University Application Requirements
An SAT or ACT score of 950+ or 18+, a GPA of at least 2.6 and a high school class ranking within the upper 60% are required. Students who have not graduated from high school but have successfully completed the GED must have a score of 580 with a minimum score of 145 in each subject. Transfer students must prepare official transcripts. To determine whether or not all credits will transfer to Dakota State, hopefuls can use the Transfer Equivalency Calculator.
Graduate students must submit:
Basic personal information
Previous institution information
GPA
Standardized test scores
Extracurricular participation information (if applicable)
GRE score
GMAT for MBA programs only
$35 application fee
High school transcripts
Dakota State is eager to see all students succeed, including its online students. That's why DSU has an Online Readiness Quiz available for students who are considering the virtual classroom. If you're positive about taking courses online with Dakota State, the first step to take is creating an online account. Online undergraduates must pay an application fee of $20, and online graduate students must may a fee of $35. Online students can apply to DSU on a rolling basis with no deadlines to consider. Mandatory admissions documents and files vary depending on the program students wish to apply for. The foundational requirements are similar to those for first-year students.
Tuition and Financial Aid
Undergraduate Dakota State residents pay annual tuition of $8,927 while nonresidents pay $11,483. Living on campus costs $12,260 plus additional fees of at least $600 for miscellaneous accommodations. At Dakota State, 74% of undergraduates receive financial aid and scholarships that estimate to $10,913 per student. DSU provides athletic and merit-based scholarships. Graduate tuition is on a per credit hour basis, with overall costs being lower for South Dakota residents. For accurate depictions of graduate credit hour prices, use the Rate Schedule tool. Graduate students can apply for graduate assistantships and scholarships. Dual degree program students can visit the dual admissions homepage for more information on the available course and their costs.
DSU has lots to offer, don't miss out on any of it. Visit the Dakota State University and explore the website!