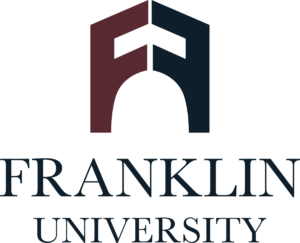 Programs Offered at Franklin University
Franklin University appears in our ranking of the 20 Best Online Schools for Marketing.
Franklin University is headquartered in Columbus, Ohio, and has an expansive selection of online degree programs designed for working adults. Students have many options at Franklin University to complete their degrees entirely online, with topics available for study that include analytics, business, healthcare, finance, and management. Students can also enroll in social science, technology, and communications programs.
Some of the undergraduate programs students may enroll in if they have an interest in technology include the Bachelor of Science in Computer Science, the Bachelor of Science in Web Development, the Bachelor of Science in Cybersecurity, and the Bachelor of Science in Interactive Media Design. Meanwhile, graduate programs are available in areas like data analytics, health informatics, and instructional design.
The university has many online bachelor's degrees in business, like its Bachelor of Science in Accounting, its Bachelor of Science in Business Administration, and its Bachelor of Science in Energy Management. Other degrees are available in risk management and insurance, public relations, marketing, and sport management. Meanwhile, students who want to pursue master's degrees can choose from programs in areas like human resource management, business psychology, and data analytics.
One of the helpful programs at Franklin University is the Running Start Program, which is designed for current high school students who want to enroll in college classes before they receive their official high school diploma. Students can apply the credits they earn from Franklin University to further study at the university after they graduate from high school, or they can transfer those credits to another accredited institution of higher learning.
Students will use a special application to apply to the Running Start program and will submit it through a high school counselor who will decide whether the application should be forwarded to the university and its Office of Admissions. Students must showcase evidence that they will be able to find success in college-level classes and must also submit a high school transcript and an official recommendation.
Students can enroll in up to two classes each semester while still enrolled in high school. The university usually recommends that students enroll in general education classes that may be applied toward college degrees at a later point in time.
About Franklin University
Franklin University is located in Columbus, Ohio, and is a private university that caters primarily to online students. The school was founded in 1902 and was called the YMCA School of Commerce. The university has 25 education centers around the Midwest and offers many of its classes to adult learners. There are even some international locations operated by the university in the countries of Macedonia, Oman, and Poland, where the university partners with local educators to provide classes.
The university has an open admissions policy for undergraduate students, but graduate students must apply and meet certain thresholds to gain entry. The university has a popular coaching program where students are offered monthly advice on their academic, professional, and personal goals. Coaches aren't directly employed by the university but are working professionals who are assigned a student to mentor.
Franklin University Accreditation Details
Franklin University has earned institutional accreditation from the Higher Learning Commission (HLC), which is one of the nation's regional accreditation agencies. The HLC offers regional accreditation to institutions of higher learning throughout the Midwest and is a recognized entity by the United States Department of Education. The university also has some programs that have been granted further accreditation by program-specific groups and organizations.
Specialized accreditations include those from the International Accreditation Council for Business Education (IACBE), which has accredited the Ross College of Business and its programs, as well as the Commission on Accreditation of Health Informatics and Information Management Education, which has accredited the Bachelor of Science in Health Information Management. The Master of Science in Nursing and the Bachelor of Science in Nursing are both accredited by the Commission on Collegiate Nursing Education.
Franklin University Application Requirements
Students may apply for entry into associate's, bachelor's, master's, and doctoral degree programs, as well as some graduate certificate programs at Franklin University. Their choice of degree or program will indicate what type of application will be required. Students who want to enter an associate's degree programs will need to provide official documentation of their high school graduation from an accredited high school or evidence of already having earned a college degree.
For students interested in bachelor's degree programs, the university has an open admissions policy where students who submit all necessary documentation will be awarded successful admission. Documents required during the application process include official high school transcripts or transcripts from a GED program or State High School Equivalency exam. Students cannot register for classes until the university has received all transcripts from the student's previous schools.
Tuition and Financial Aid
Tuition is charged by the credit at Franklin University and is based on the level of study. Some programs require additional fees on top of standard tuition rates. For most students in undergraduate programs at Franklin University, the cost per credit is $398. Current service members will pay a reduced rate of $250, and international students will pay $526 per credit. Students who have their prior learning portfolio examined by the university will pay an additional $50 fee.
Graduate students at the university will pay $670 per credit hour, with current service members receiving a reduced rate of $536 per credit hour. Students who need to take prerequisites before being fully admitted to their graduate program of choice will pay $398 per prerequisite course. Meanwhile, doctoral programs are charged a per-credit rate of $748. Students will also need to pay for their textbooks, with some students having access to electronic textbooks.
Students can qualify for financial aid through the federal government and will submit a FAFSA form. The university offers assistance for filling out the FAFSA form to students who are interested in federal grants, work-study, and loans. The university shares that the U.S. Department of Education offers more than $120 billion in tuition assistance to students across the United States through programs like the Federal Direct Loan Program.
Some students may qualify for grants offered directly from the federal government, as well as state grants and institutional scholarships. Federal grants include the Supplemental Educational Opportunity Grant, the Pell Grant, and the Iraq and Afghanistan Service Grant. Students at Franklin University may also qualify for the Ohio College Opportunity Grant if they're residents of Ohio.