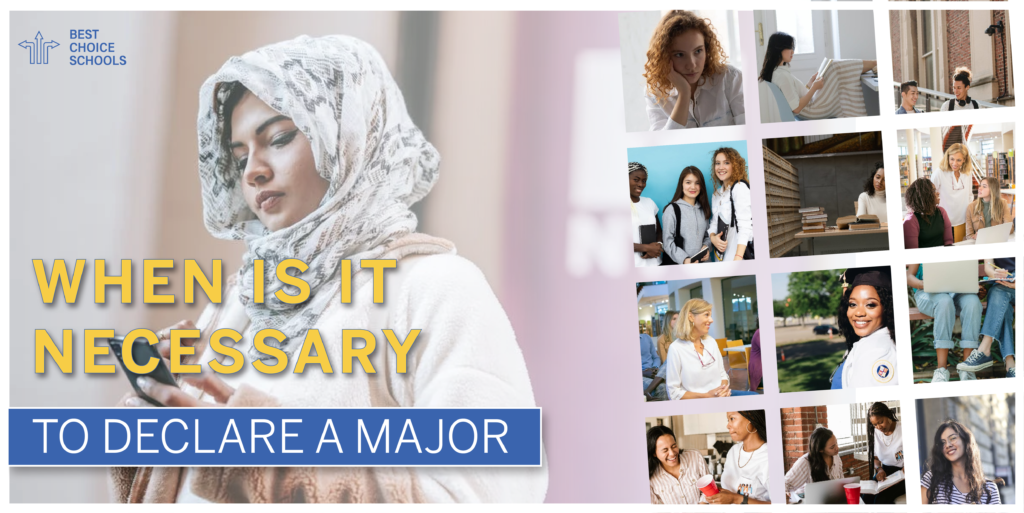 College is one of the most formative times in your life. During your four (or sometimes five) years of college, you will likely meet some of your closest friends, grow into your personality, and eventually decide the kind of career path you want to move forward with in your life. In order to determine what your career path will be, however, you will first need to decide what you're studying. Declaring your major is one of the most critical parts of this process, and it can come at different times during everyone's college career.
Declaring a major that you actually enjoy is a significant part of the college experience. Therefore, before you complete your degree, it is vital to decide what you are majoring in and meet all of your requirements. However, if you're undecided, don't worry – you have some time to make that life-altering decision. Many people wonder, however, how much time do you really have to make this choice?
If you have a hard time making decisions or aren't sure about your future career path, this article is for you. We will be going through each year of your college career to figure out when the best time to declare your major is so that you can be prepared. The time to make the final decision will come before you know it, and you'll find yourself in a panic if you decide too late.
Related: The Most Popular College Majors
Why Is It Vital to Declare A Major?
Your major, which may also be called your "concentration," is defined as your primary focus of study during your college career. While not every course you take will be relevant to your major, many of the classes you enroll in must fulfill requirements related to your program of study. For example, if you are a computer science major, you will likely only take one or two English classes before ultimately moving onto courses related to computer science.
We live in a world defined by specializations — virtually every career requires significant prior knowledge of the field you are entering, and much of this knowledge comes from education of some kind. If you want to pursue a career that requires a college degree, majoring in the field you plan on entering is your best course of action. Focusing on a specific major will also help you apply yourself and figure out what you're best at during college. Every major has flexible courses that allow you to pursue particular areas of study you're interested in.
If one major isn't enough to satisfy your curiosity or yearning for knowledge, you always have the opportunity to complete a dual-degree or add various minors. A dual-degree or a double major is when you take courses to complete two different majors by the time your college career is finished. This option is excellent for those who want to pursue two very different areas of study during college or are aiming to get the most bang for their buck at their university. In the next section, we will be discussing minors, which are great supplemental options to add to the depth of your degree.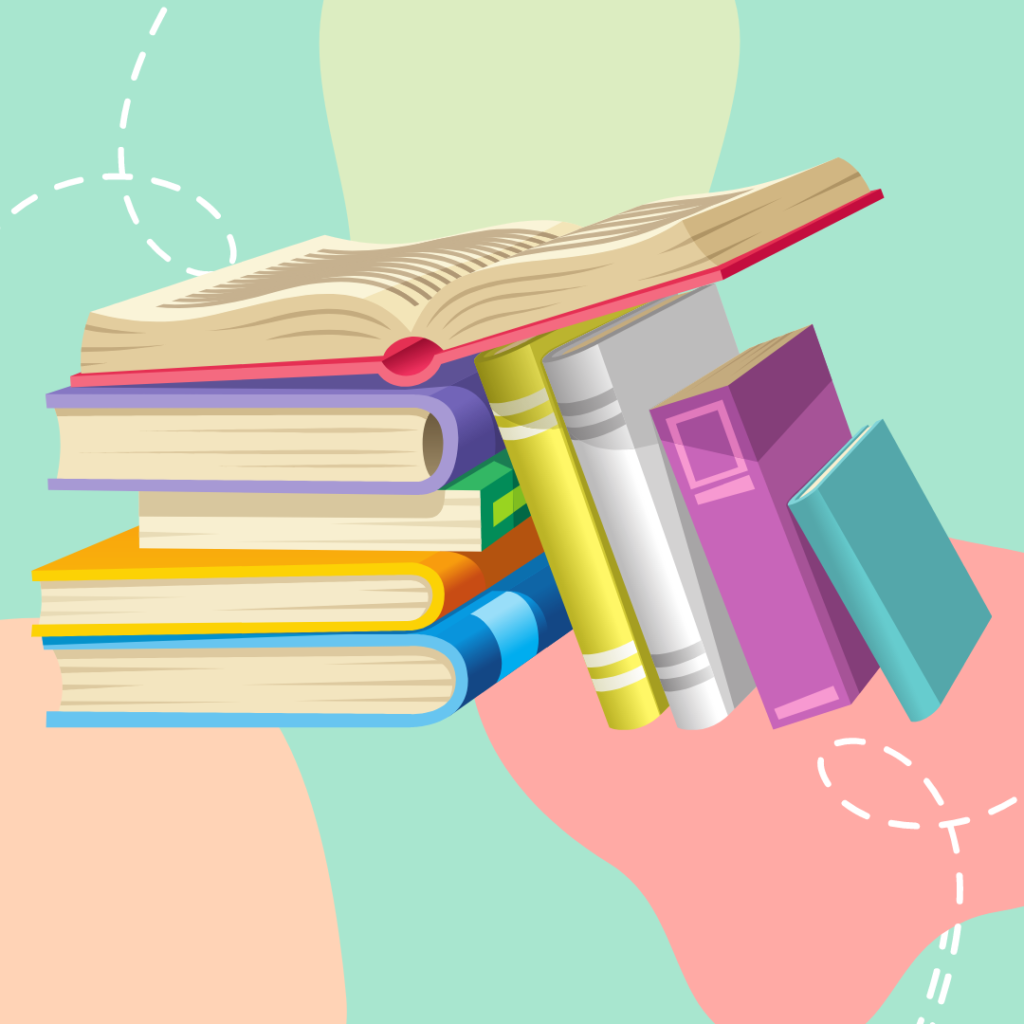 What Is A Minor?
A minor is essentially a smaller area of study that is not as official and comes with less commitment than your major or specialization. Completing a minor typically requires between 18 and 30 hours of coursework, which might only be a few courses, depending on the kind of university you attend. Some people even add up to two or three different minors during their college career, especially if their coursework is very calculated and focused.
Some universities will require students to have at least one minor, while other programs of study will simply be too busy to include any irrelevant coursework. Therefore, whether or not you decide to add a minor program to your college career will depend on your university and the major you choose, and whether or not you want to add extra work to your plate.
See also: Tips for Choosing a College Minor
What Kinds of Majors Are Available?
Thousands of different college majors exist. Virtually anything you can think of, you can probably major in. However, in recent years, many schools allow students to "design" their own major, meaning they take various courses aligned with their interests and kind of name a major of their own.
Students also have the option of various majors even within the same career path. For example, if you are interested in a career in medicine and plan to attend medical school following your undergraduate education, you have many different options. You can pursue a pre-med degree, a biology degree, a chemistry degree, or a variety of other majors that prepare you for medical school. If you want to go to law school, you can major in pre-law, English, criminology, social work, and more.
If you plan to pursue a more creative career path or own your own business, there are also many different specialization options. For example, you can major in fine arts, graphic design, entrepreneurship, music, theatre, or virtually any other widely recognized art form. If you can't find a major that suits your individual interests, you can always consult with an advisor at your university to find something that's right for you or even design your own major.
You may also like: How do I Choose a Career to Fit With My College Degree?
Timeline for Declaring Your Major
| | | |
| --- | --- | --- |
| Year of College | What's Happening During This Time? | Must You Declare a Major Yet? |
| Freshman | Adjusting to school and still exploring what you are interested in studying. Still fine if you're not ready to choose your major. | Not yet |
| Sophomore | May be ready to choose your major.Finishing up core requirements and moving to more major or minor-focused courses. Auditing and sitting in on classes. | Maybe |
| Junior Year | Most students have chosen a major by now. Will usually be moving to more specialized coursework in your chosen field. | Probably |
| Senior Year | Your most focused year of school and when you will complete externships and internships. Nearly all students have declared a major by now. Undeclared students will be categorized as liberal arts majors. | Definitely |
Freshman Year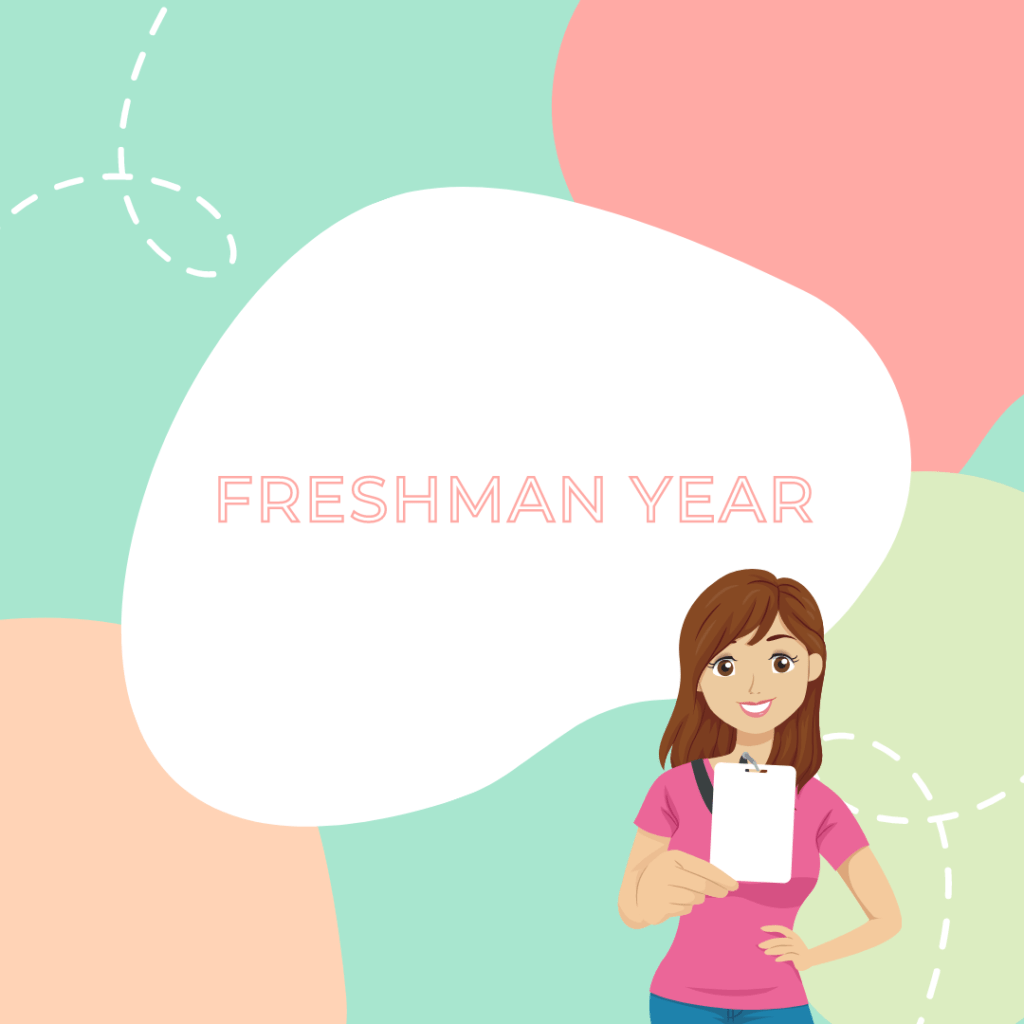 Freshman year is the first year of college. It is the time when students adjust to being away from home, learn what it means to attend school, and figure out how to become academically independent. Your first semester will likely be full of intro classes such as "Campus Safety" and "Freshman Course." As a freshman, you will likely struggle with the uptick in workload in college as well as the difficulty of your coursework.
College takes some adjustment for every student, and no one is expected to know everything when they first start their freshman year. While some students enter college already having a pretty solid idea of what they want to do with their lives, others are lost entirely and require a lot of guidance.
Even if you do think you know what you want to study as a freshman, your mind will likely change at least once as you finish out your freshman year and enter your sophomore year of college. This is completely normal! It is good to change your mind and try out different courses before deciding on a primary path of study.
Declaring a major is not a priority for students studying Liberal Arts or for undeclared students. Freshman year is for exploration and understanding your place in college, so neither your professors nor your advisors will expect you to declare a major during your freshman year. If you do, great! But don't worry yet if you aren't sure what you want. Freshman year is also a time for general college courses, such as English and Math basics. Many students who will eventually study different majors can be found in the same classes at this time.
See also: How Do I Know if a Degree is a Good Fit for Me?
Sophomore Year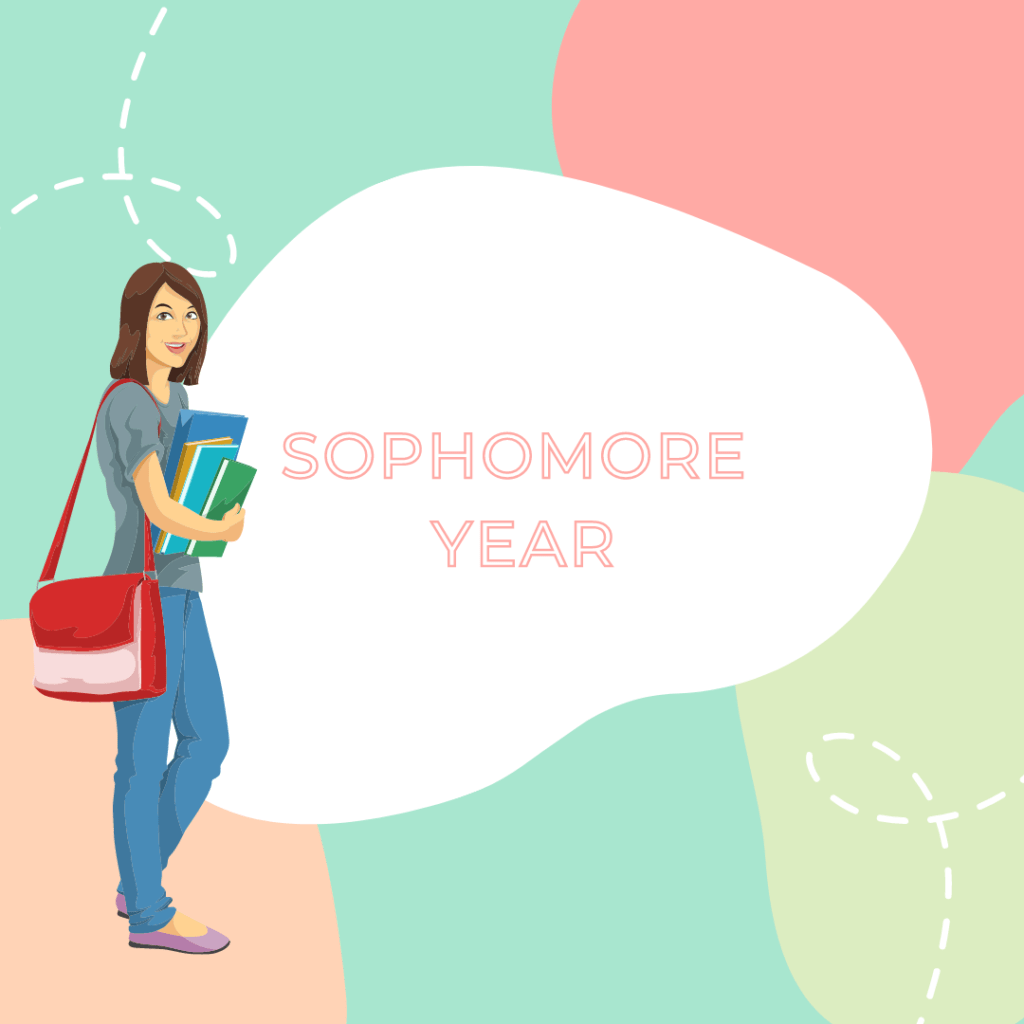 Sophomore year is your second year of college, where you will likely get more used to what college is like and become more focused on what you want to study. You will probably be finishing up many of your general education requirements and moving onto major or minor-related coursework by sophomore year. Any students who are undecided in their major can begin researching classes they feel they might enjoy.
Sophomore year is a significant turning point in the college timeline as most students will have decided on a major by the end of this year. In addition, some students will audit a course, which means they will sit in on a class to find out if they would enjoy that major. Therefore, to stay on the "right" timeline for college—meaning, finishing on time and with the appropriate amount of credit hours—you should try to declare a major by the end of sophomore year.
Some students will choose to declare during the summer between their sophomore and junior year or at the beginning of their junior year; however, as your third year is really the time when you begin to take major-related coursework.
Junior Year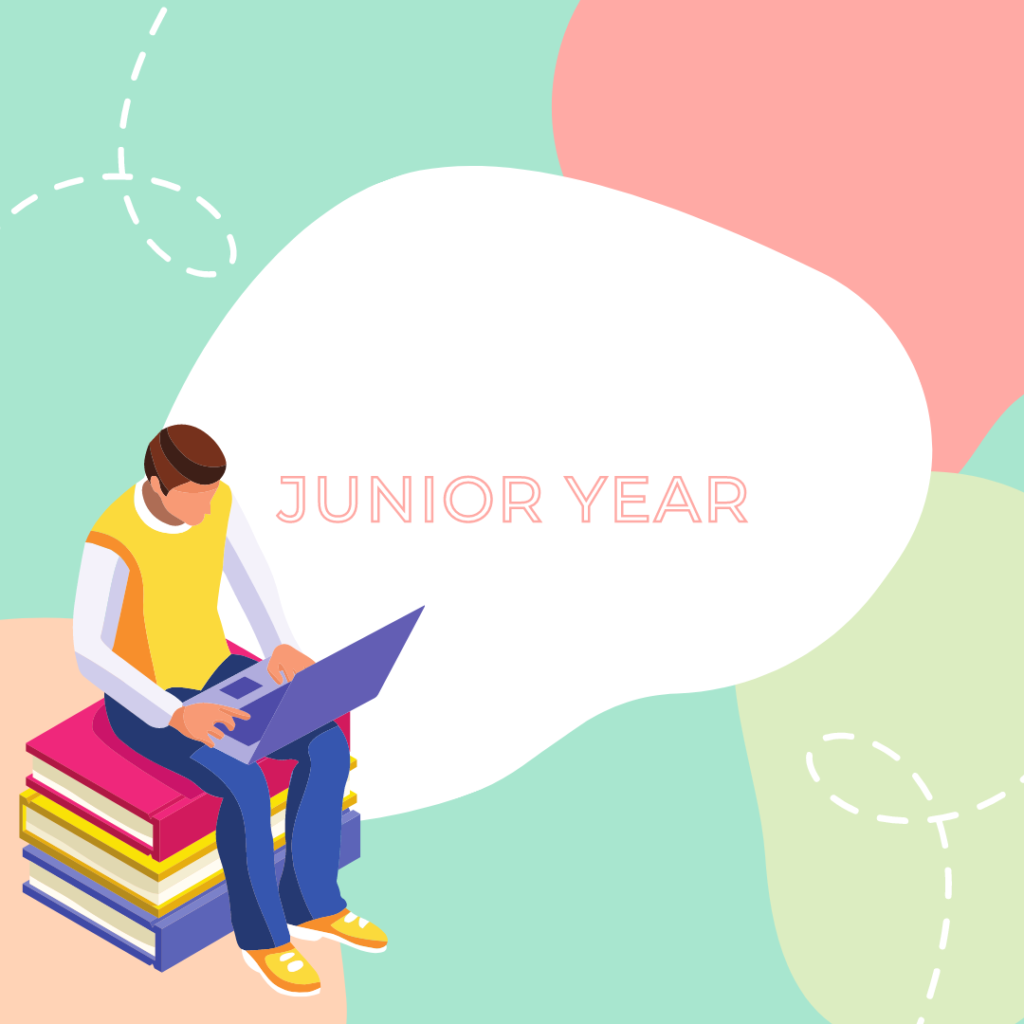 Students who have not declared a major can still enter their junior year and may choose to declare their major during the initial add-drop period of the first semester. Some people who had classes together during freshman or sophomore year may never have a class together again, as many students go in completely separate directions during this time. For example, engineering students will go to the school of engineering, while English students will spend more time in the arts or humanities departments.
If a student has not declared a major at this time, they will continue to study Liberal Arts until they decide which major they want to pursue. However, before the first semester of junior year, most college students will have declared a major and be on track to complete it.
Theoretically, you can stay in school with no declared major. However, you may quickly find yourself becoming less focused and more lost if you continue your studies without choosing a primary area of interest.
You may also enjoy: Should I Pick a Major Because My Family Thinks I Should?
Senior Year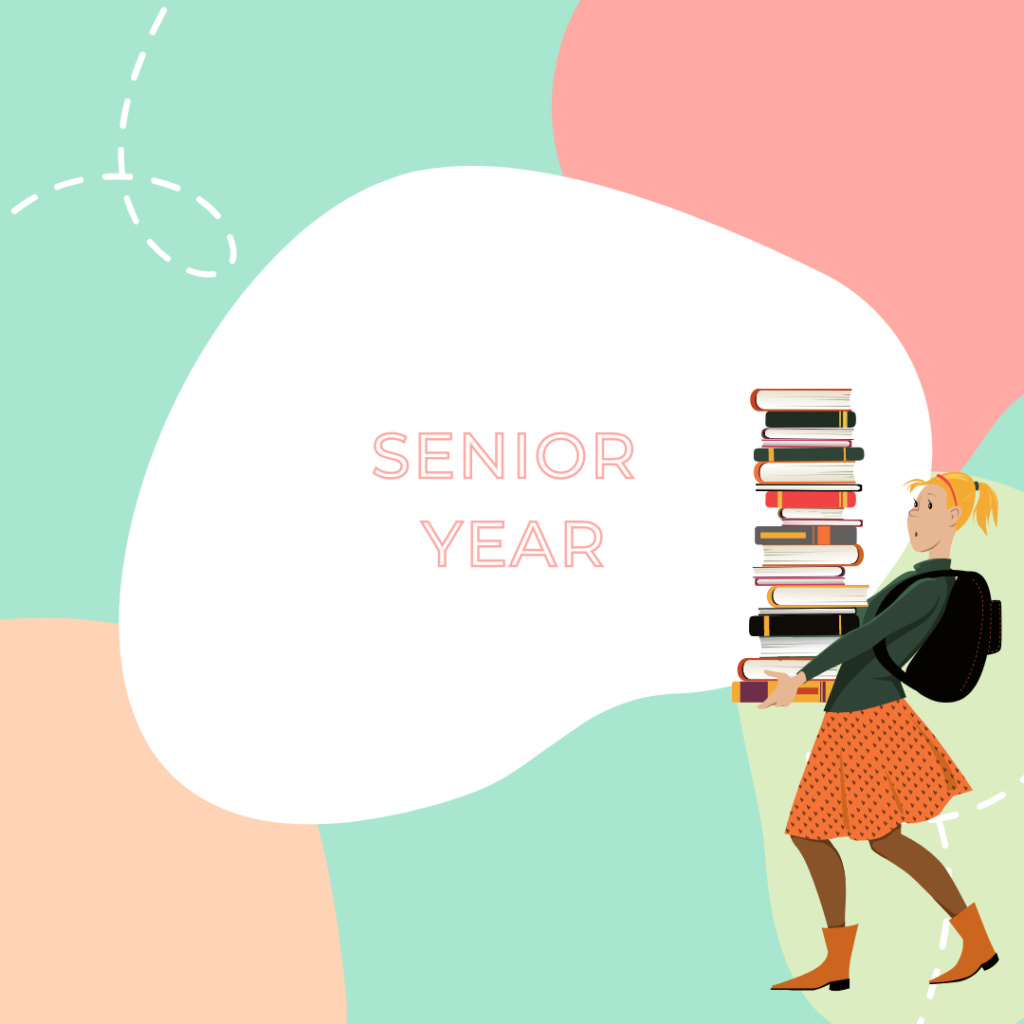 Your senior year is usually the most focused year of college. Students will have externships, internships, focused learning, hands-on experience, and specific industry training throughout their senior year. Students with a focused major will benefit the most from their senior year because they will gain marketable expertise that can be used in a job search.
Anyone who has not declared a major at this time is categorized as a "Liberal Arts" major and can still graduate with a degree. However, Liberal Arts students may not gain as much practical experience, and the marketable skills of a student who does not declare a major are far lower than the competition.
If you have not declared a major by this point in your college career, you will likely have to extend your degree to take courses into a fifth year to finish out your major requirements. Additionally, though, you do have the option of getting a degree in Liberal Arts, which does not necessarily require you to take any courses specific to one major; instead, you just fill general requirements.
However, it is advised that if you want to pursue a particular career or position after graduating college (or you want to attend grad school) that you choose a major relevant to that field.
In fact, if you want to take advantage of all that your college has to offer, it's best to declare a major by your junior year.
What Is the Process of Declaring A Major?
Declaring a major is different at every school, but the general process remains mostly the same across the board. To declare your major, you will likely need to contact the head of the department you want to enter or contact an advisor specific to your desired department.
From there, you will be given paperwork to officially declare your major, and the contact person will make a request to admit you to the department. Once your major is official, you will stay in touch with your advisor to guide you on coursework and help you get into certain classes.
Some majors require individual applications or are more selective—meaning not just anyone can pursue that course of study. If you want to get into the major you desire without any issues, make sure you keep your GPA high and stay on top of your coursework during your first two years of college.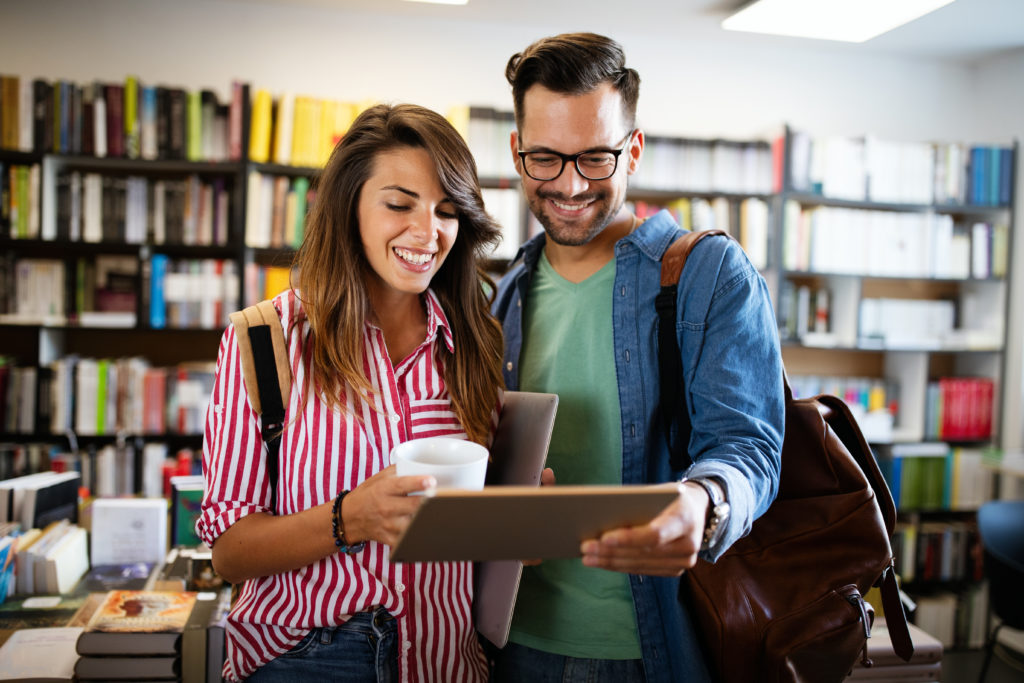 Can You Change Your Major?
Yes! This is especially true if you declare your major very early in your college career. In fact, it's perfectly acceptable (and even expected) that students will change their major at least once. Many people change their major multiple times before deciding on the right one for them.
However, you should be aware that if you have already completed quite a bit of coursework related to one major and you want to change it, these credits may not transfer over to your new major. In this case, you may need to extend your college career and study longer to complete your new major.
See also: Will a Personality Test Help Me Choose a Major?
Does Your Major Ultimately Dictate Your Career?
While many people choose their major because of the career path they plan on entering, not everyone does this. Many people choose their major based on whatever they are interested in, not the field they plan to work in.
Additionally, many others choose a major believing they will work in that field and then end up getting a job that is utterly unrelated to their field of study. Life is unpredictable, and the major you choose during your undergraduate degree certainly does not determine how the rest of your life will go.
Ultimately, it is essential that if you plan on declaring a major that isn't Liberal Arts during your undergraduate career, you try to do it by the end of your sophomore year or the very beginning of your junior year. This is when you will start to take more intense coursework and likely when you will notice your friends doing the same.
To complete your degree on time, it is suggested that you start working on major-specific requirements by the beginning of your junior year. However, everyone has a different path, and you should work with an advisor to determine the right plan for you.
Check out these other great articles!