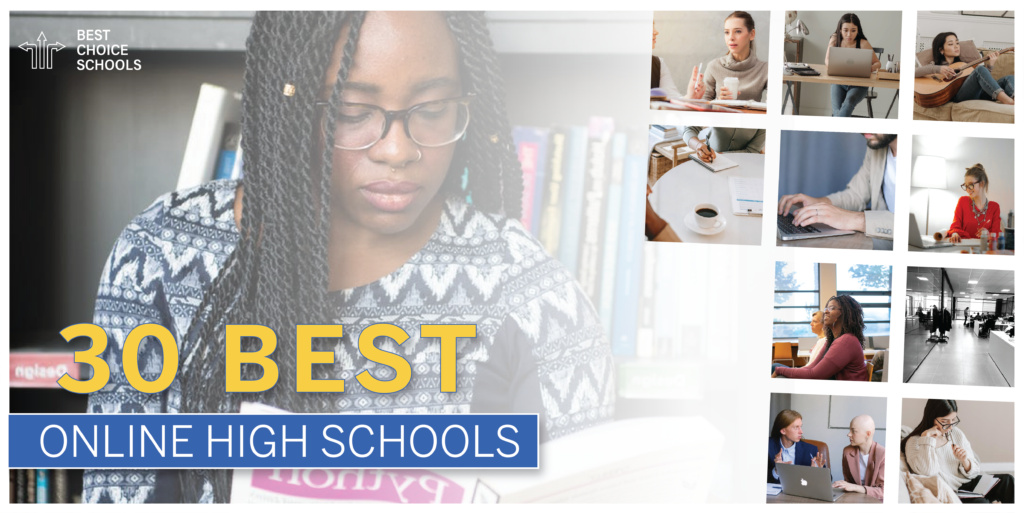 Thanks to various technological advancements, nontraditional students can have a relatively traditional high school experience. Homeschooled students, foreign students or students living abroad, professional children, and students unable to attend brick-and-mortar high schools due to anxiety or other learning challenges, can attend an online high school to obtain a high school diploma on their own terms. These online high schools are often associated with some of the very best schools in the nation, and offer flexible schedules, self-paced classes, and a variety of course options.
But with more than a hundred online schools offering high school curriculums, how do you know which ones are the best? Best Choice Schools sifted through the pack to find the 30 very best online high schools for 2021-2022. Though there are certainly more than 30 schools worth enrolling in, we narrowed our list down based upon the following factors:
Accreditation: Each online high school on our list is accredited via one or more accrediting bodies.
Affordability: Though the tuition rates of our listed online high schools vary dramatically, each school has a comparable affordable rate when considered course by course.
Number of Courses Available: Each school offers multiple courses that a student can choose from.  Course options include traditional classes, honors classes, and Advanced Placement classes.
Variety of Degree Programs: Not every online high school student has the same goals, so we included schools that offer a variety of degree programs or tracks. These might include accelerated programs, dual enrollment, honors diplomas, and general diplomas.
Reputation: Finally, we took into account the academic reputation of the school from the perspective of both the industry and college admissions counselors.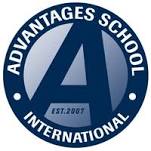 Advantages School International is a fully accredited online school for students in kindergarten through grade 12. Students can choose between two diplomas in any grade: a general studies diploma or a college preparatory diploma. More than 300 courses are available, including a large selection of AP courses. Students have a lot of freedom to develop their educational plans to fit their individual goals and interests. Tuition for Advantages School International is currently $3,950 per year. Students also have the option of enrolling in a single course for $650 per semester.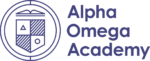 Alpha Omega Academy is one of the top-ranked Christian high schools available to online students. Students may choose to pursue either the High School Diploma Track or the College Prep Track. Each requires the student to complete 21 credits from a long list of interesting classes. A few of these include:
American/British Literature

 

Computer Science and Web Design
Art
Business
various languages
various American history courses
At Alpha Omega, each student's experience is guaranteed to be flexible and personalized to that student's needs and circumstances. Tuition begins at $1,832. 

Whether you're a high school student looking for a flexible online environment or an adult needing to earn your high school diploma, Brigham Young University's Independent Study Program has something to offer you. Students can choose from an extensive list of classes, including AP courses and even some university-level classes for those who want to start working towards college credit. Tuition varies per course, but ranges from $110 to $280 for high school courses. University-level courses start at $212 per credit.

The Christa McAuliffe Academy School of Arts and Sciences is a top-ranked online high school offering personalized instruction and a respected industry reputation. Students may choose from two graduation tracks:
A standard, 20-credit track for students to achieve their high school diploma
A 24-credit college prep track which meets the requirements for entrance into a four-year college or university
Classes are all self-paced and available to students 24/7. There are multiple tuition options, ranging from $2,496 to $7,495, depending upon grade level and number of classes.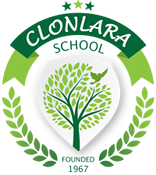 While many online high schools are geared towards students who are able to work independently, Clonlara School offers courses that are fully supported by trained teachers. More than 80 classes are available at the high school level, and students are expected to take at least five courses each semester. Besides traditional classes, there are honors courses, ACT and SAT prep courses and even career exploration courses. Students are also expected to build a portfolio of their best work, and complete a certain number of community service hours before graduation. Tuition ranges from $3,600 to $4,000 per year. 

Excel is one of the best online high schools. It is also one of the most affordable. Rather than traditional tuition, students pay a subscription fee of $129 per month for the duration of the semester (or $199 per month for an Honors High School Diploma). This allows students to take four core and/or elective classes per semester. About 100 high school, honors, AP and college courses are currently available. Each is taught by a teacher holding a master's degree or higher in the subject they teach.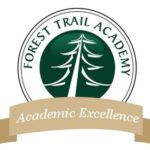 Forest Trail Academy is a great choice of online high school for students who don't want to spend the traditional amount of time in areas they know well. Forest Trail's self-paced curriculum includes 50 courses. It allows students to breeze through their easier subjects while focusing more time on challenging areas. Forest Trail also works one-on-one with each student and their family to create a program that best suits the student's needs and academic desires. The current tuition rate is $3,350/year for full-time 9th thru 12th-grade classes.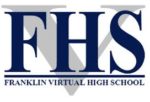 Franklin Virtual High School is a fully accredited, fully online high school. It offers students a traditional high school track, independent study, or prep classes in anticipation of the GED, ACT, and SAT. This is also an excellent option for students who need to catch up with their class. Tuition varies, and is based on a student's choice of courses. Currently, courses range from $289 to $313, depending on whether they are a core class or an AP course.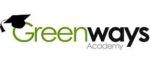 Greenways Academy has a rolling admissions system. This means students may opt to pursue their high school diploma at this top-ranked online high school whenever is most convenient for them. Students also have the option of enrolling full time, part-time, or just a course or two. More than 100 high school-level courses are available. In each class, students have the option of one-on-one interaction with their teacher. Greenways Academy prides itself on offering personalized courses. They modify their courses to fit a student's 504 plan or IEP. Current tuition ranges from $395 to $420 per self-paced course.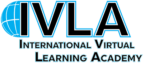 International Virtual Learning Academy is an online private school for students in kindergarten through grade 12. High school students can tailor their education from more than 350 courses. These include a number of honors, AP, and standards-based from both secular and religious perspectives. In short, International Virtual Learning Academy allows students to find exactly the education they seek. There are also adult learning and GED tracks available. Full-time, full-year tuition ranges anywhere from $2,579 to $3,779. Courses may also be purchased individually.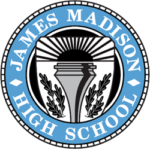 James Madison High School is a popular choice of online high school for homeschoolers, those living abroad, adult learners, and child professionals. The high school currently offers students more than 40 courses. While there isn't too much to choose from in terms of class selection, students do have the option of completing their courses at either a traditional or college preparatory level. An online high school degree program is $1,799 per year. Monthly payment options are also available. 

K12 Private Academy — formerly known as the K12 International Academy — seeks to bring "individualized learning to all kinds of minds" by "removing barriers that keep children from reaching their true potential." To achieve that goal, K12 offers students an affordable curriculum of easy-to-access, self-paced classes. There are even student clubs in which K12 students from all around the world are members. Students taking a full course load of six credits pay a tuition of $6,995 per year.

The Keystone School offers online high school students a range of flexible options as they pursue their diploma. Students may enroll at any time thanks to Keystone's rolling admissions policy. They can then choose from more than 170 courses that include everything from six languages to courses focusing on life skills, to Advanced Placement classes. Students always have access to instructors as they work through their courses at their own pace. Full-time, diploma-seeking students typically take 5-6 courses per year at a cost ranging from $1,800 to $2,800, depending on classes chosen.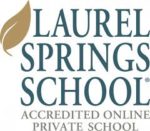 Laurel Springs offers its students the best of both academic worlds. It's a flexible online program that also provides one-on-one teacher/student relationships. This is partly because Laurel Springs allows students to personalize their course of study to match their individual goals and interests. This is a unique feature in an industry that is often more procedural than creative. An extensive list of electives includes everything from digital photography, forensic science, veterinary science, and history of the Holocaust, to name a few. Over 90% percent of Laurel Springs online students are admitted to their first-choice college. To graduate, students must complete 23.5 credits. Tuition varies based on several factors, but generally runs $750 for a semester-long college prep course, $875 for an honors of lab-based course of the same length, and $1,100 for a semester-long Advanced Placement course.

Students interested in pursuing a uniquely Christian curriculum can enroll in Liberty University's Online Academy. Each course is taught from a biblical perspective. However, students may choose from a variety of learning formats to best suit their needs and learning style. General Education students must complete 26 credits, while Advanced Studies students must complete 30 credits. Courses include American Literature, Creative Writing, Spanish, History of the Constitution, and many more. Tuition averages about $3,568.50 per year.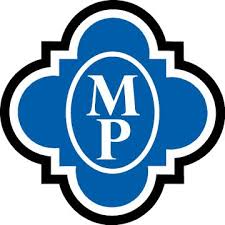 For those interested in a classical education, Memoria Press Online Academy is easily one of the best. Classes are live, and include such topics as Latin, Greek, Moral Philosophy, Classical Studies, and Logic & Rhetoric, to name but a few. Students may choose to pursue their online education on a course-by-course basis, or join the 28-credit High School Diploma program. The average yearly cost for a high school student at Memoria Press Online Academy is $2,500.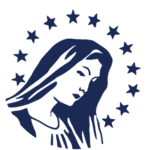 Mother of Divine Grace School (MODG) is one of the few top-ranked Catholic online high schools. The school offers families many options to ensure each student is getting the experience that's right for them. These experiences range from:
purchasing only MODG's curriculum and syllabi for parent-led classes taught at home
a teacher review program, which includes three consultations per year
a teacher services program, in which instructors grade assignments and students interact with their teachers weekly or bi-weekly

a special services program, which is tailored to fit a student's individual needs

 
Interestingly, tuition is on a per-family basis, and is based on the family's oldest enrolled student. High school prices begin at $1,250. 


Online students have a variety of options when it comes to pursuing an education with National High School. This fully accredited, fully online high school offers students:
the option of enrolling full time or part-time
completing a single class or multiple
participating in a credit recovery program
choosing from traditional courses or Advanced Placement
Students taking two or more classes pay a monthly fee of $199.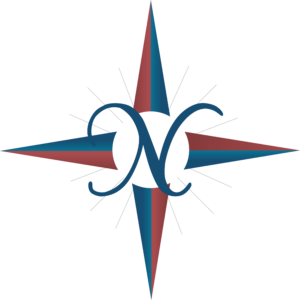 Students in grades 4-12 have plenty of options when it comes to Northstar Academy. This fully online Christian school offers both structured and flexible course options, so students can find the right instruction level to suit their family. Additionally, a school year can be started at any time, providing even further flexibility. A full-year course costs $655, while a semester-long course costs $410. AP-level and dual-credit courses are also available.

Oak Meadow School is an online high school ideal for the imaginative student in need of a flexible program. Students can complete their required courses via Oak Meadows homeschool-specific program, or a teacher-led online program. Either way, classes are varied, fun, and self-paced. A number of unique courses are available for credit, including classes on chess, programming and web design, and more. Courses range from $1,150 to $2,200, depending on their subject and length.

Through The Oaks Private School, students are able to experience a uniquely Christian education entirely online for less than traditional private education. Yearly tuition at The Oaks ranges from $1,500 to $3,550, depending upon whether the student wishes to pursue a traditional college preparatory track or an honors track, and a variety of other customizations. In either option, students have nearly 100 courses from which they may choose.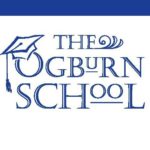 Through The Ogburn School, students can get as close to a traditional high school experience as is possible through an online academy. The self-paced curriculum allows high school students and adult learners to choose from 45 courses, plus a senior capstone project. Uniquely, students interested in environmental studies can choose to "concentrate" on it. Otherwise, classes follow the Florida state educational standards. Tuition rates begin at $1,495 per year, depending upon courses and programs.

No matter what a student is looking for, it's likely available through Pearson Online Academy, formerly known as International Connections Academy. This fully-accredited online school offers more than 200 high school-level courses. Many of these are Advanced Placement and honors. Ambitious students even have the chance to complete high school with an associate's degree from University of Maryland at University College. They do this by choosing from a variety of accelerated dual enrollment courses. Students enrolled at International Connections Academy even have the unique opportunity to join clubs and volunteer organizations. Current tuition rates are $6,880 per year, though an 8% discount is given to those who pay in full.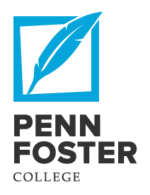 Penn Foster High School is a top-ranked choice of online school for homeschoolers and adult learners alike. Interestingly, students complete 35 core courses before choosing to follow one of six concentrations:
information technology
healthcare
building technology: carpentry
building technology electrical
building technology: plumbing
a traditional high school track with college-level courses
Regardless of track choice, Penn Foster High School is flexible and affordable. Tuition runs $899 per year for those who pay in full. While monthly payment plans are available, this does increase the total tuition cost.

Sevenstar Academy provides a Christian education to online students. It offers nearly 200, which are rigorous, Students may also opt to take honors, Advanced Placement, or dual credit courses as well. Students are also required to complete at least 40 community service hours per year. This is part of Sevenstar's overall curriculum that aims to teach students to "think critically in the context of a Biblical worldview." Tuition is charged by course, and ranges from $465 for a half-credit course to $755 for a one-credit AP course.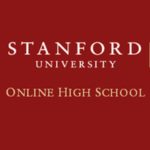 Stanford University is consistently ranked as one of the best universities in the world, so it makes perfect sense that Stanford's online school would be an incredibly appealing option for high schoolers. Students must be accepted into the Stanford University Online High School, and admissions are tough. If admitted, students complete a rigorous college-prep program that includes nearly 30 AP- and college-level courses. Impressively, 65% of the faculty hold doctoral degrees in their field of specialty. Full-time tuition is $25,670 per year, while part-time and single-class options cost $15,400 and $5,130, respectively. 

Students in kindergarten through grade 12 can attend school via the fully online TTU K-12. High school students have more than 100 classes to choose from. They can enroll full-time to seek a diploma or take a single course to supplement a homeschooling curriculum. Students also have the option of receiving credit for the things they already know, which accelerates their program. Each online course costs $250 (or $450 for international students).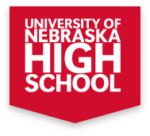 University of Nebraska High School's mission statement says its aim is to "create opportunities for students everywhere to develop skills, attitudes, and knowledge that will enable them to be thoughtful, committed, and successful people in whatever calling they choose." The school offers a long list of classes, along with an excellent reputation for providing an individualized approach to learning. More than 100 online courses are available to students, including a number of Advanced Placement classes. Students can also take classes in psychology, sociology, and politics as part of a dual-enrollment program with University of Nebraska. Average tuition runs $200 per class for Nebraska residents, and $250 per class for non-residents.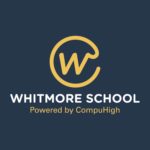 Whitmore School's parent institution, CompuHigh, has been offering flexible education since 1994. It has the unique distinction of being the world's first online high school. Students can choose from an 18-credit General Studies Track or a 22-credit College Prep Track. Either way, students can choose between a wide variety of self-paced courses and can complete up to six credits per year. Whitmore's classes are available 24/7, so students on any schedule can complete their work when it's convenient. A full-year of classes for a degree-seeking student costs $1,599, though there are discounts for siblings and those who pay in full. 

Wilostar 3D Interactive Academy is a favorite online high school among homeschooling families due to its use of 3D classrooms. Students feel as if they're in an actual classroom setting. Because of Wilostar's unique set-up, students must attend class online at the required time, where they are taught by qualified teachers and participate in class discussions. Classes are twice a week. The long list of courses includes foreign languages, creative writing, 3D geography, technology, art, and health, among many more. Annual tuition is $3,950, and a payment plan is available.
Related Resources: 
Scholarship for Homeschooled Students
10 Best Subscription Boxes for Homeschoolers 
10 Tips for Choosing a College Without Visiting