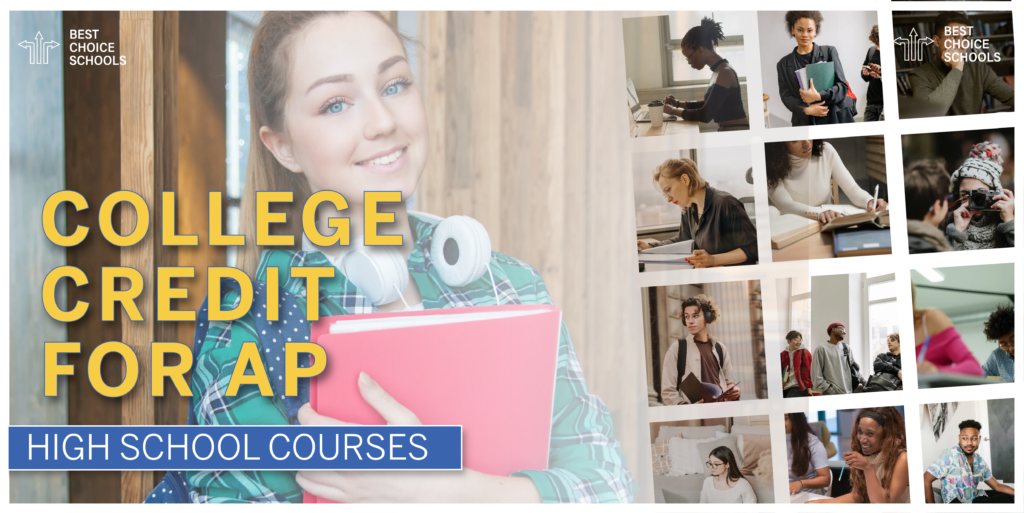 If you are enrolled in AP classes, you may be wondering if colleges give academic credit for AP courses. AP/IB classes are a great way to get used to college coursework and start earning credits for college while you are still in high school. Your guidance counselor probably told you that the AP classes would count for some college credit. In most cases, they will.
In this article, we will be discussing the significance of AP and IB courses, what kinds of courses you can take with these titles, how much they cost, and whether or not they are actually worth it to take. Hopefully, by the end of this article, you can determine whether or not you want to talk to a guidance counselor or teacher about pursuing AP/IB credits. In order for colleges to accept your AP or IB credits, however, there are some steps you must take on your own to make sure you get the appropriate college credit.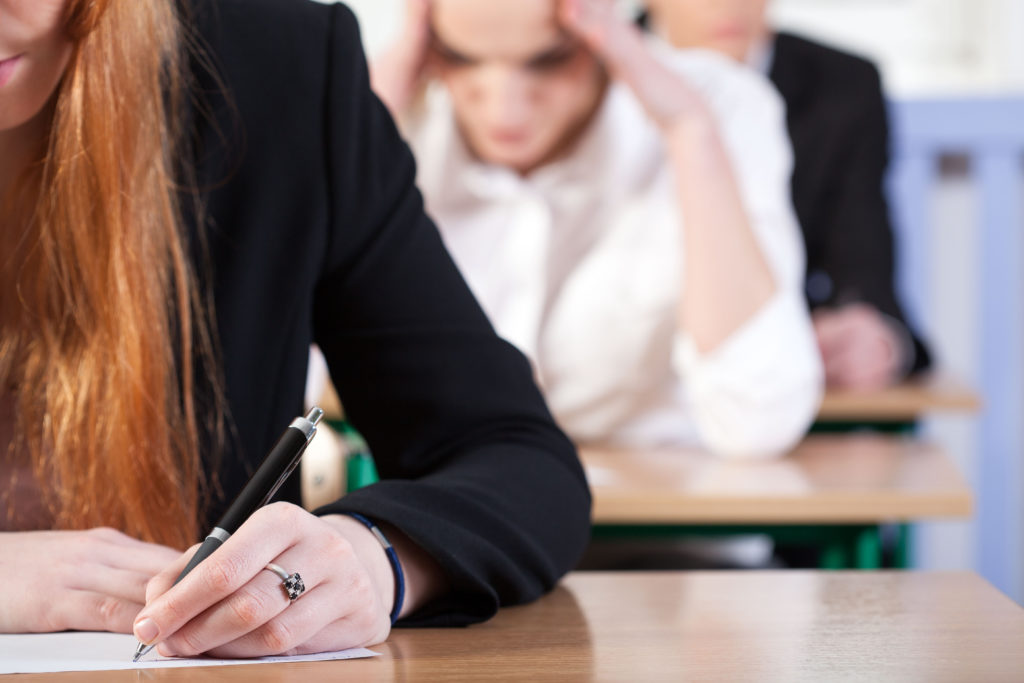 Choose the Right College
Although many colleges will allow AP courses to count as college credits, some do not.
If you want your AP or IB credits to count for something, be sure to do your own research on the schools you want to attend before getting your high school diploma. If the school you plan on attending does not accept AP or IB credits, you will have done a lot of extra work for nothing. If you have taken or plan to take AP or IB credits, make sure you apply to schools that are happy to accept them.
Tip!
To find out what schools accept AP or IB credits, you can use the tool on College Board. The site allows you to search either by course or by college.
Talk to Admissions
Policy for AP classes differs by college. If your college accepts them, make sure you talk to someone from your college's admission department to discuss exactly how they will count. Some colleges simply award a grade of "Satisfactory" on a student's transcript, which means the course will not count toward your GPA.
Many colleges also have policies in place that do not allow the courses to count toward semester hours. This is important because many scholarships and grants stipulate the recipient must be a full-time student. In most cases, this means taking at least 12 hours per semester. So, even though your AP courses might count 6 hours, you would still need to take 12 hours worth of courses at the college to be considered full time.
AP courses are at their very least a great way to get used to the coursework that will be expected in college. At best, you can earn college credit for the courses, saving you money on tuition. Depending on how many credits you earn, you might be able to graduate faster since the AP credits usually count toward core coursework.
Make sure that all the hard work you are doing pays off. Follow the guidelines above to make sure you get the appropriate academic credit for AP courses.
What Kinds of AP Classes Are Available?
Currently, there are 38 different courses available in the AP program, which span a variety of different topics and concentrations:
AP Art History
AP Biology
AP Calculus AB
AP Calculus BC
AP Chemistry
AP Chinese Language & Culture
AP Comparative Government & Politics
AP Computer Science A
AP Computer Science Principles
AP English Language and Composition
AP English Literature and Composition
AP Environmental Science
AP European History
AP French Language & Culture
AP German Language & Culture
AP Human Geography
AP Italian Language & Culture
AP Japanese Language and Culture
AP Latin
AP Macroeconomics
AP Microeconomics
AP Music Theory
AP Physics 1: Algebra-Based
AP Physics 2: Algebra-Based
AP Physics C: Electricity & Magnetism
AP Physics C: Mechanics
AP Psychology
AP Research
AP Seminar
AP Spanish Language & Culture
AP Spanish Literature & Culture
AP Statistics
AP Studio Art: 2-D Design
AP Studio Art: 3-D Design
AP Studio Art: Drawing
AP U.S. Government & Politics
AP U.S. History
AP World History
In the next section of this article, we will be going through some of the most popular AP classes that students choose to take during high school. Hopefully, these descriptions will help you to determine whether or not you want to take any of these classes or explore some of the potential options. Some of these popular AP courses include English Language, US History, US Government, World History, and Psychology.
Since mastery of an AP course essentially proves that you are capable of an introductory level college course, these will not be your typical high school classes. You will be expected to produce a higher level of work and understanding of the concepts, so just be sure you are prepared for this before you take any of these courses.
English Language
AP English Language is by far the most popular AP course, with nearly 600,000 students taking the exam last year. Around 10-percent of students received a perfect score of 5 on this exam, although many colleges will also accept scores of 3 or 4. During AP Lang, as it is often abbreviated, you will learn about the logistics of composition and hone in on your critical reading and writing skills. You will be tasked with reading and interpreting different nonfiction pieces and then producing papers surrounding these pieces with a specific goal in mind, including persuasion or compare-and-contrast. You will learn how to make evidence-based arguments and closely analyze pieces of writing.
US History
AP US History, or APUSH as it is often abbreviated, is the second most popular AP course with about 500,000 students taking the exam last year. Nearly 12-percent of the students who took this exam received a perfect score of 5. During this course, you will go through an in-depth look at US History from around 1491 to the present day. You will cover major historical events and look at texts, analyze visual sources, and write papers surrounding primary documents. You will also learn how to evaluate primary and secondary sources, pulling an argument from them and creating a thesis.
US Government
AP US Government and Politics, or AP GOV for short, is the fourth most popular AP course with just over 314,000 students taking the exam in 2020. About 13-percent of the students who took this exam received a perfect score of 5. During the class, students go over the most fundamental aspects of US government and politics, understanding both the political system as a whole as well as political culture. Primary texts used in this course include the US Constitution and other political documents. By the end of the course, students will learn how to analyze these primary texts and use source material to create an argument for a paper.
World History
US World History is the fifth most popular AP course, with just over 313,000 students taking the exam last year and about 9-percent receiving a perfect score of 5. For this course, materials will travel all the way back to c. 1200 CE, moving through global events and conflicts through the present day. You will analyze primary documents as well as visual texts to put historical developments in context and understand world culture. You will also write various essays explaining and arguing for different historical ideas, pulling from primary source documents to enhance your thesis.
Psychology
AP Psychology is the sixth most popular AP course, with around 311,000 students taking the exam in 2020 and around ⅕ of those students earning a perfect score of 5. During this course, you will learn all about the biology and science behind behavior and mental processes. Using reading and discussion-based class periods, you will come to understand why and how humans act the way we do. You will use real-life psychological situations and experiments to connect to your readings, as well as analyze different research studies related to the field of psychology.
What's the Difference Between AP and IB?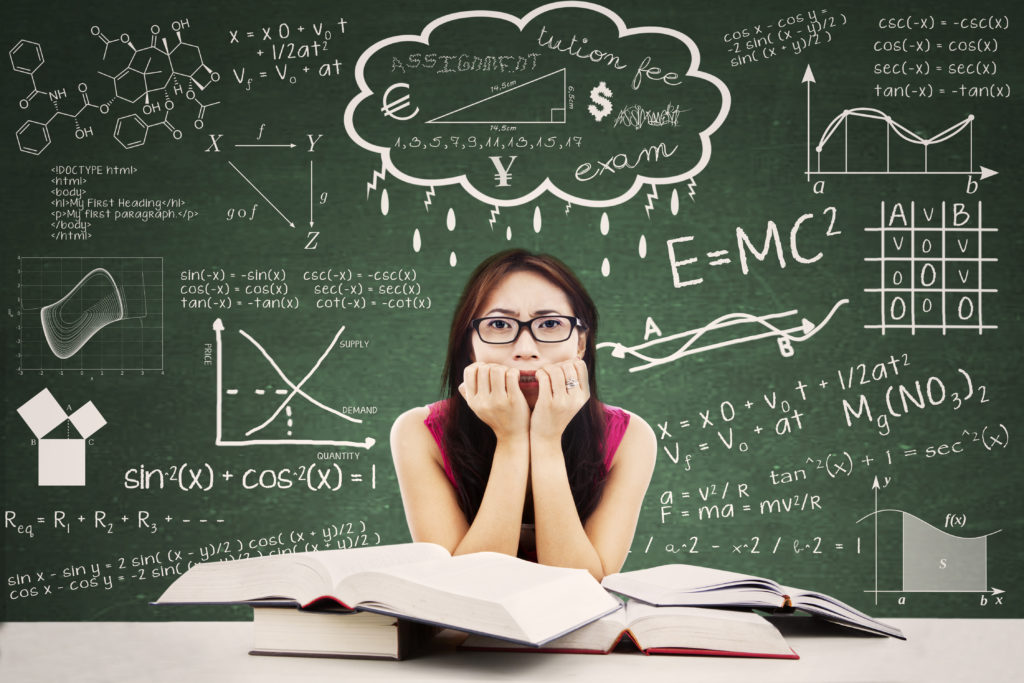 Most high schools in the US offer one of these two sets of advanced coursework, either AP (Advanced Placement) or IB (International Baccalaureate). The best way to think about the differences between these two programs is that while AP credits are on an individual, curriculum-only basis, an IB program/diploma is all-encompassing and requires much more involvement and extracurricular activity. With AP classes, you can just choose a couple that you like and feel you would excel in without having to commit to a whole program. Additionally, you can take an AP test without having taken the class to prove your mastery.
This is not the case with an IB program, which requires you to fully commit to their holistic diploma. You need to be enrolled in an IB course and/or IB diploma in order to take an IB exam, so they cannot be individually cherry-picked according to your interests. IB courses may impress admissions officials at colleges more than AP courses, as they use a liberal arts, critical thinking approach that is more geared toward a student's eventual college experience.
Overall, though, choosing to take an AP or IB class or diploma is entirely up to you and your personal interests. Both programs have their pros and cons, so just do your own individual research first before enrolling in either of these programs.
Take the AP/IB Test
Passing your high school final will not be enough for a college to allow the class to count for credit. You must also take and pass the AP/IB test. According to The College Board's website, the tests are administered in May, and scores are sent out to students and colleges in June. There is a form on each that allows you to indicate the colleges you would like to send the scores to.
AP tests are made up of both multiple-choice and essay questions and are scored on a scale of 1-5. For most colleges, 3 is the minimum score to have your AP classes count for any college credit and will usually replace one entry-level class. Depending on the college a score of 4 or 5 could count for up to two college courses.
How Much Do AP/IB Courses Cost?
AP courses cost slightly less than IB courses, which is one of their upsides. It costs students $96 to take one of the AP exams, while an IB exam costs $119 per subject. As a student, you always have the option of taking an AP or IB course and opting out of the respective exams, although it doesn't really make sense to do this if you planned on taking the course to earn college credit. The exam for any of these courses must be taken and passed if you want to earn college credit for them, so keep that in mind before enrolling.
Do AP/IB Courses Save You Money?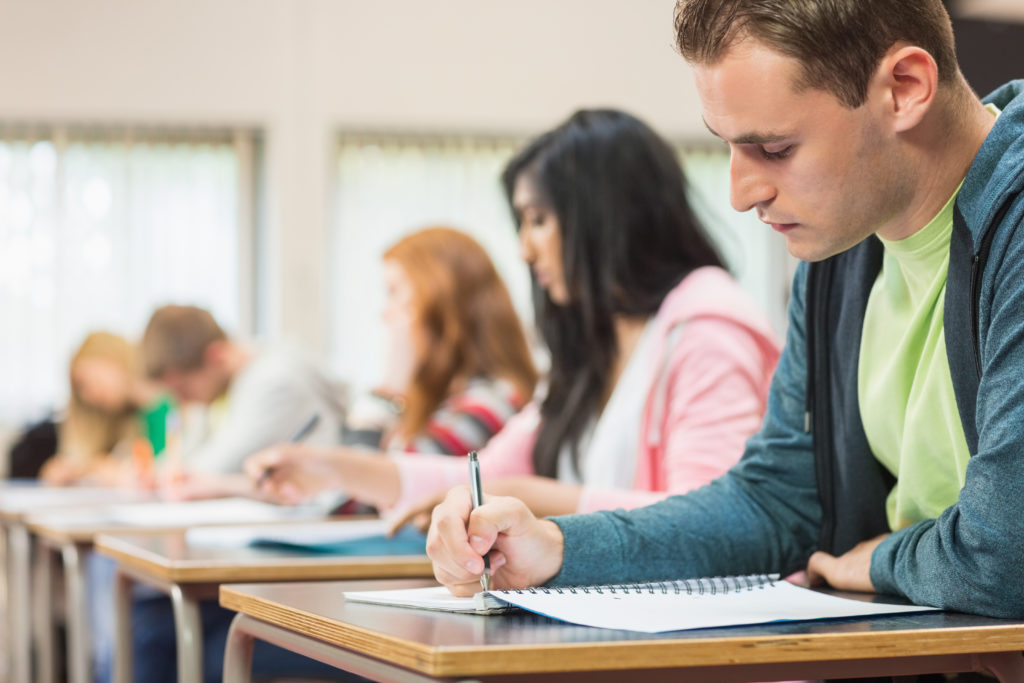 If done the right way, taking AP or IB courses can certainly save you money on college tuition in the long run. Taking and passing AP exams can knock out credits for many of your general education requirements before you even leave high school, with each $96 exam having the potential to convert to three college credits.
$96 is significantly less money than you would need to pay to take a three-credit class at a college or university, even if you are at a community college. Therefore, if you do well on your AP classes and exams, you have the potential to earn college credits for significantly cheaper and save hundreds, if not thousands of dollars on your education.
What's the Point of Taking AP/IB Classes?
Most people take AP or IB classes to earn college credits, but they can also be a great way of creating a well-rounded education for yourself in high school or delving deeper into topics that you're interested in. Also, the saving money part is never a bad idea!
Is Taking AP/IB Classes Worth It?
If you truly commit to the rigor and challenge that an AP or IB course will bring you, they can absolutely be worth taking for students of any background or area of interest. Since AP and IB courses have a much more intense and in-depth learning process than traditional high school classes, they can give students the opportunity to focus more closely on a specific subject or area of interest. Hopefully, now you can see why AP or IB courses could be right for you in high school, but do your own research when using them to map out your college plans.
You may also be interested in: