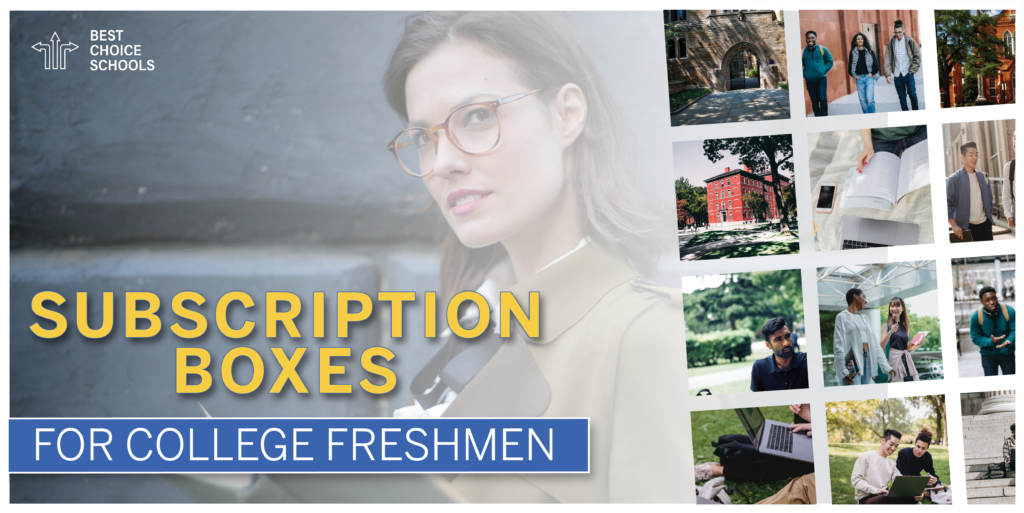 Subscription boxes make for the perfect pick-me-up for college students. Typically shipped on a monthly basis, and full of things both fun and helpful, these subscription boxes are the ultimate care packages. Keep scrolling for the 15 best subscription boxes for college freshmen.
Love with Food
From $7.99 / month
College students love snacks. In fact, one might argue that college students need snacks. That's where the Love with Food monthly subscription box comes in. Comfort your favorite college freshman with a box of 8+ healthy, yet delicious snacks that they can enjoy anywhere. There is even an option to receive only gluten-free items. As an added bonus, each Love with Food box that's shipped to a snack lover helps to feed a hungry person in need. Three different box sizes are available.
Lola
From $9.00 / month
With a subscription to Lola, college-aged women won't need to worry about constantly replacing pads, tampons, or other feminine care items. Upon subscribing, women may choose from a variety of different period products, and the frequency at which they wish to receive them (either four- or eight-week intervals). Everything is non-toxic and free of chemicals, and ships to the student in a discreet package. Lola also offers a series of products that promote safe sex.
Harry's
From $15.00 / month
College freshmen already have enough to worry about without having to worry about keeping up with their shaving needs, too. With a subscription to Harry's, college students will receive eight brand-new shaving blades (and a shaving gel, if desired) to go with their previously purchased high-quality Harry's razor. Though aimed at men, Harry's razors are just as effective and convenient for women.
Urthbox
From $19.99 / month
Urthbox is a monthly collection of healthy snacks and beverages. Indeed, the majority of each box is organic, all natural, and non-GMO, so college freshman can feel good about snacking to their heart's delight. Plus, the more one snacks, the more points are redeemed for dollars and percentages off future boxes or snack refills. Four different size boxes are available, ranging from 7+ snacks to 27+ snacks.
Get Basic
From $19.99 / month
Ensure your favorite college freshman is always equipped with clean t-shirts, socks, and underwear by subscribing to the Get Basic monthly subscription box. Each month, subscribers will receive a selection of high-quality, premium underthings. Everything in the box is made with soft cotton and poly, so they're as comfortable as they are convenient. Subscribing is as simple as reporting one's t-shirt size.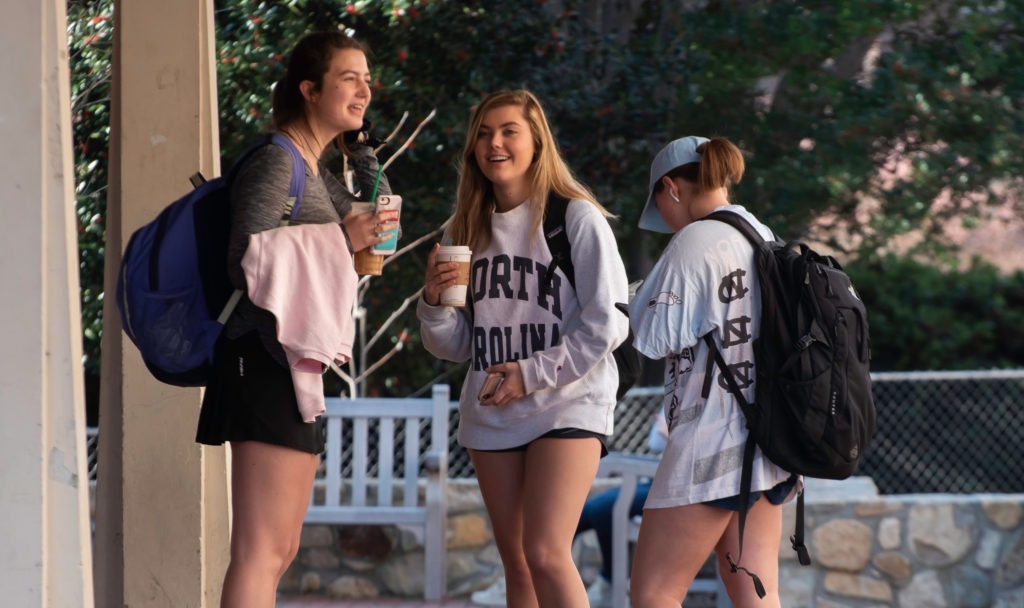 The Hygge Box
From $36.00 / month
Hygge — that is, the Danish concept of "cozy happiness" — is something from which every college student can benefit, but especially college freshmen. The Hygge Box is a monthly subscription box of calming and inspiring products thoughtfully handpicked from around the world. Examples of included products include candles, hot drink mixes, bath & beauty items, and chocolate, to name but a few delights. Subscribers have their choice of the Deluxe Hygge Box (5-7 items) or the Standard Hygge Box (4-5 items).
CampusCube
From $29.95 / box
Unlike most of the other boxes on our list, CampusCube is not a subscription box in the traditional sense. Rather, CampusCube offers myriad themed box options that can be purchased individually. A typical care package consists of an impressive selection of snacks both healthy and fun, while other possible box options include the "Spaaaah Care Package," the "Workout Care Package," and "The Man Cube." There are even care package options for birthdays and for surviving midterms and finals.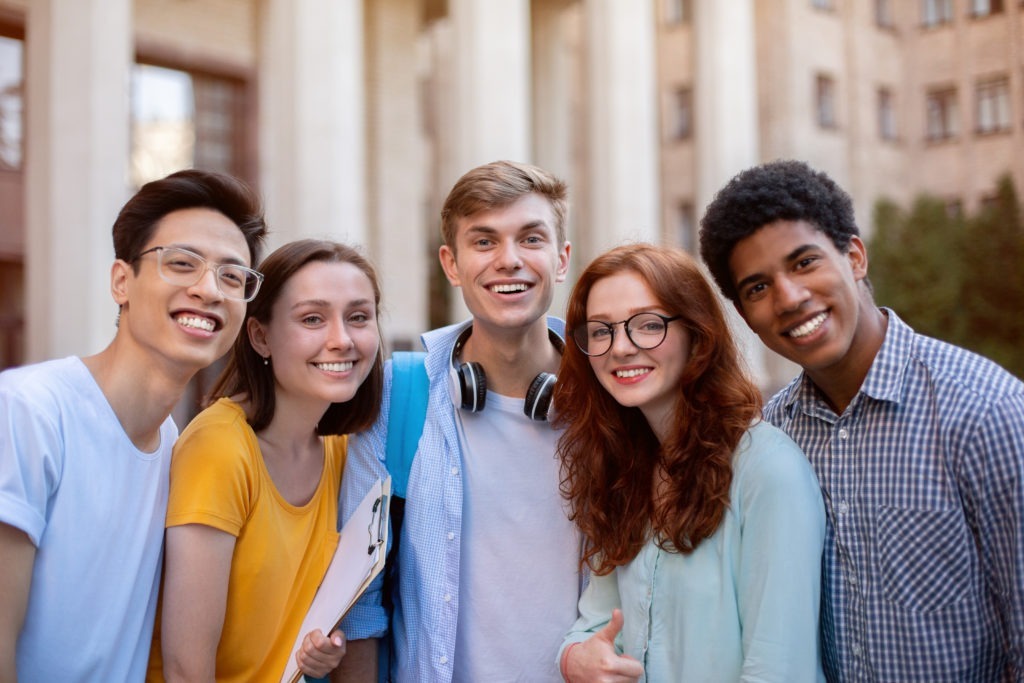 Candy Club
From $29.99 / month
Candy lovers will love the gift of sweetness that the Candy Club subscription box delivers each month. Subscribers have their choice of two box sixes: a Fun Box with six six-ounce cups of candy, or a Party Box with six 13-ounce cups of candy. The featured candies range from the classic to the artisanal, but all are absolutely delicious. Subscribers can even choose whether they prefer "Mostly Sour" or "Mostly Sweet." But the sweetest thing of all is that 2% of every box purchased is donated to the Birthday Party Project.
TheraBox
From $34.99 / month
Keep your favorite college freshman from burning out by subscribing him or her to the TheraBox. Each box is curated by actual therapists, and is thoughtfully designed to boost happiness and encourage proper self care. Boxes always include a happiness activity inspired by neuroscience and psychology research, plus a selection of products like wellness items, aromatherapy, beauty and lifestyle products, and more.
Me To You Box
From $41.99 / month
The Me To You Box is described as a college care package "for her and for him featuring premium and relevant items your college student will enjoy." Students will love receiving each month's carefully curated boxes, filled with things like water bottles, laptop cases, snacks, and more. Everything is high-quality and useful. Additionally, parents may choose from a wide selection of curated boxes with themes like "Feel Better" and "You Got This."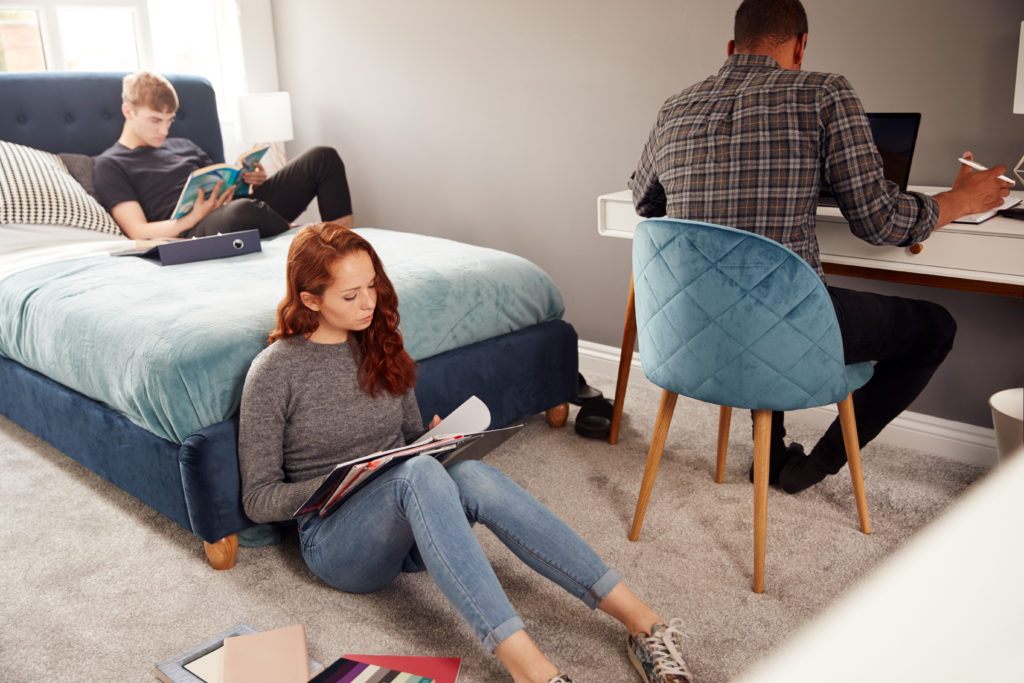 Freshman-Fun Box
$69.99 / month
A subscription to the Freshman-Fun Box means new monthly supplies of just about anything a college freshman needs to succeed and remain happy and healthy. Each month's box is filled with unique products ranging from food and snacks, to personal care items and school supplies, to t-shirts and other treats. Everything has been carefully chosen to appeal to the typical college student. Upon signing up, subscribers will choose their gender, t-shirt size, and even their preferred color of the box.
Campus Red Caps
$90.00 / 3 months
Campus Red Caps is a monthly subscription box that was initially developed by college students who were tired of the late-night snack options available to them on campus. Each month, college freshmen can receive a box packed with delicious, high-end, and healthy snacks to satisfy both their hunger and their desire to succeed. Subscriptions are available in three-, four-, five-, or six-month lengths, and are prepaid. There are even specialty boxes like the "Valentine's Day Special," "The Custom Study Buddy," or the "Holiday Pack."
Related Articles:
10 Best Subscription Boxes for Preschoolers
10 Best Subscription Boxes for Teachers