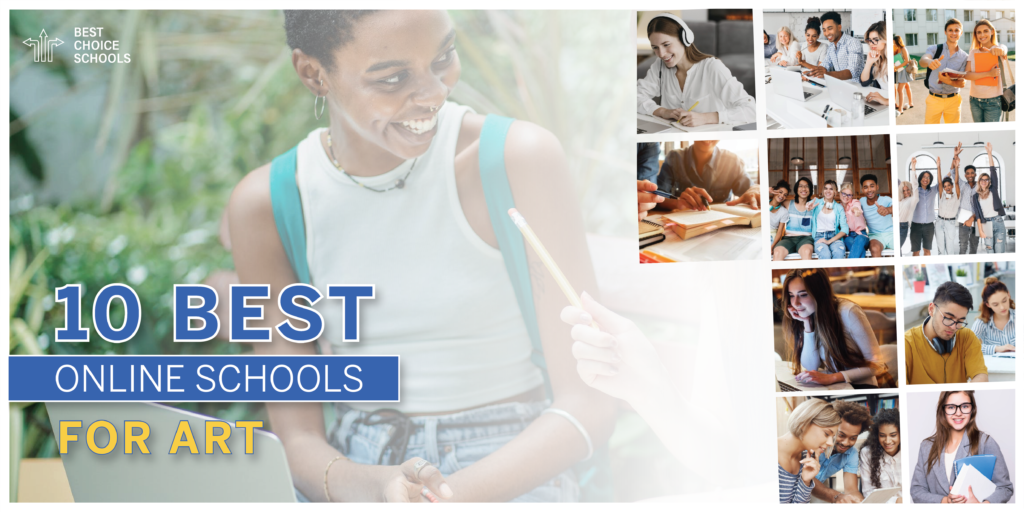 Are you looking for a credible online school that encourages creativity but aren't sure what to choose? You might not even realize how many amazing online art schools are out there.
Don't worry! We've already done the research for you. In this article, we'll list the ten best online art degree programs to help you make an informed decision about your future.
What Can You Do With an Art Degree?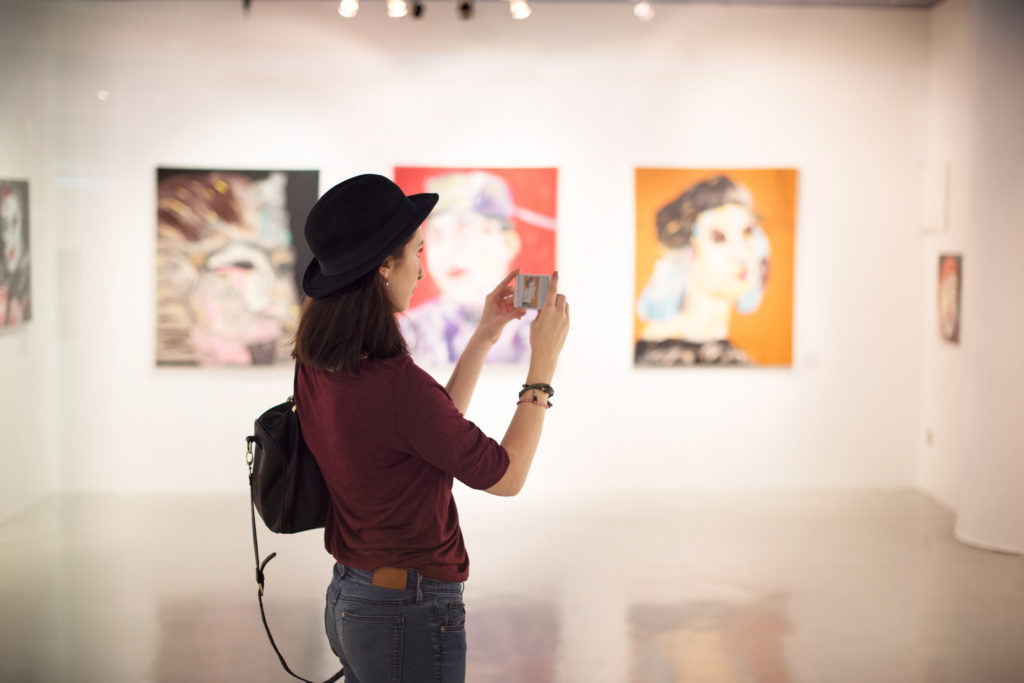 By now, you've probably figured out that you enjoy art. But what type of art career are you looking for exactly? There are many different art degrees, and you can obtain any level of education, from certificates to doctoral degrees.
Before you select a school, you need to figure out the best path for you. Have you always wanted to create digital animations? Are you an exceptional violinist? Or maybe, since you were little, you've dreamed about designing and decorating people's homes.
Whatever your talent or prowess, online art school could be the perfect place for you to enhance your skills and prepare you for a creative job in the real-world.
Art degrees can cover various fields and are often separated into disciplines, including fine arts, visual arts, and literature. However, all of these art disciplines can open the door to a variety of creative careers.
Here are several standard art concentrations:
Dance
Music
Theater
Creative Writing
Ceramics
Painting
Fashion
Interior Design
Photography
Illustration
Animation
Product Design
Film
Art Education
Art History
Methodology
We've ranked the following schools in an effort to guide you in finding an excellent art program that best suits your needs and dreams. Our picks are listed in descending order, with the winner of the best online art degree program at the end. During a tie, the school with the lowest tuition received a higher ranking.
The data seen below was taken from the National Center for Education Statistics (NCES) College Navigator. Our top selections are based on:
The percentage of applicants admitted (selectivity rate)
Graduation rate
The overall cost of in-state graduate tuition and fees
Graduate Tuition/Fees
Less than $10,000/year – 3 Points
$10,001-$20,000/year – 2 Points
More than $20,000/year – 1 Point
Applicants Admitted
Less than 25% – 1 Point
25% to 50% – 2 Points
More than 50% – 3 Points
Graduation Rate
50% or Greater – 3 Points
25%-49% – 2 Points
Less than 25% – 1 Point
| | | | | |
| --- | --- | --- | --- | --- |
| School | Tuition | Admission Percentage | Graduate Percentage | Points |
| Lindenwood University | $18,100 | 88% | 50% | 8 |
| University of Montana | $6,610 | 94% | 45% | 8 |
| Arizona State University | $6,592 | 64% | 4% | 7 |
| Bellevue University | $11,205 | 100% (open admission) | 24% | 6 |
| University of Iowa | $11,666 | 83% | 72% | 8 |
| Southern New Hampshire University | $18,810 | 88% | 44% | 7 |
| Indiana University of Pennsylvania | $12,744 | 93% | 72% | 8 |
| Savannah College of Art and Design | $43,478 | 96% | 70% | 7 |
| Full Sail University | $17,940 | 100% (open admission) | 43% | 7 |
| Simmons University | $21,818 | 73% | 81% | 7 |
#10 Bellevue University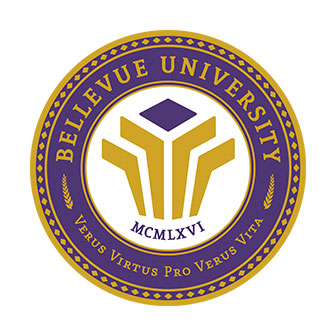 Bellevue, Nebraska
Tuition/Fees: $11,205
Points: 6
Bellevue University is a private, nonprofit liberal arts school, offering one-year, two-year, or four-year programs to students seeking a flexible schooling option. The school is regionally accredited by the Higher Learning Commission (HLC) and ranks among the 10 Best Online Schools for Graphic Design.
BU has an open admission policy and is commonly listed as one of the most military-friendly universities in the U.S. Students can pursue a bachelor's degree in graphic design, communication studies, and liberal studies. Minors in print and web graphic design and communication studies are also available.
Bellevue's esteemed online graphic design program has a total of 127 credit hours and prepares students for careers in marketing, communications, advertising, and product design.
#9 Savannah College of Art and Design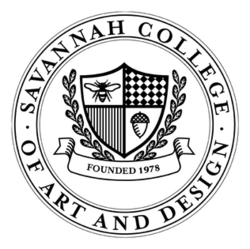 Savannah, Georgia
School Profile
Tuition/Fees: $43,478
Points: 7
Savannah College of Art and Design was founded in 1978. It enrolls almost 15,000 students each year, offering over 40 programs. SCAD currently provides the most expansive collection of degrees than any other university or college in the U.S.
This art school is an excellent fit for those looking for more in-depth knowledge and experience with niche art and design programs. Renowned faculty members have helped launch countless creative careers.
Students receive an app to track their course requirements and enroll in classes, providing a more unique and organized educational experience. SCAD's online courses are ten weeks long and can be mixed with on-campus courses as well.
SCAD is ranked in the 10 Best Online Schools for Graphic Design and is accredited by the Southern Association of Colleges and Schools Commission on Colleges. The Council for Interior Design Accreditation (CIDA) accredits The Bachelor of Fine Arts in Interior Design.
The following online programs (and many more) are available to creatives everywhere:
Accessory Design
Advertising
Animation
Architectural History or Architecture
Art History
Branded Entertainment
Business of Beauty and Fragrance
Dramatic Writing
Equestrian Studies
Fashion or Fashion Marketing and Management
Fibers
Film and Television
Furniture Design
Graphic Design
Immersive Reality
Interactive Design and Game Development
Photography
Performing Arts
Interior Design
Sound Design
And much more!
#8 Simmons University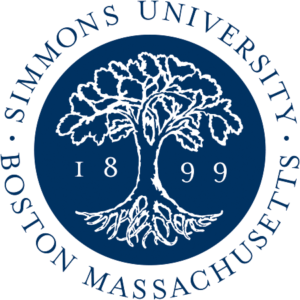 Boston, Massachusetts
Tuition/Fees: $21,818
Points: 7
Simmons University offers a smaller, more intimate learning environment, with only around 4,500 students enrolled each year. For over 100 years, the school has been teaching students who are passionate about the community and making a difference through creativity.
They are accredited by the New England Commission of Higher Education. In 2020, SU ranked #35 in Best Value Schools in the U.S. News & World Report and appeared in The Princeton Review's Guidebook of Best 380 Colleges.
Simmons University established Gwen Ifill College of Media, Arts, and Humanities to help students pursue creative careers. Those who major in art can pick from a concentration in art history or studio art. Art history consists of courses like:
The History of Photography
Women and Art
Renaissance Art
Contemporary Art
Asian Art
Students who select studio art can take the following classes:
Drawing
Painting
Photography
Printmaking
In addition, SU offers music programs, of which students can choose either music history or theory and practice. Their Arts Administration program allows students to combine art and music with valuable communication, marketing, or management internships.
#7 Southern New Hampshire University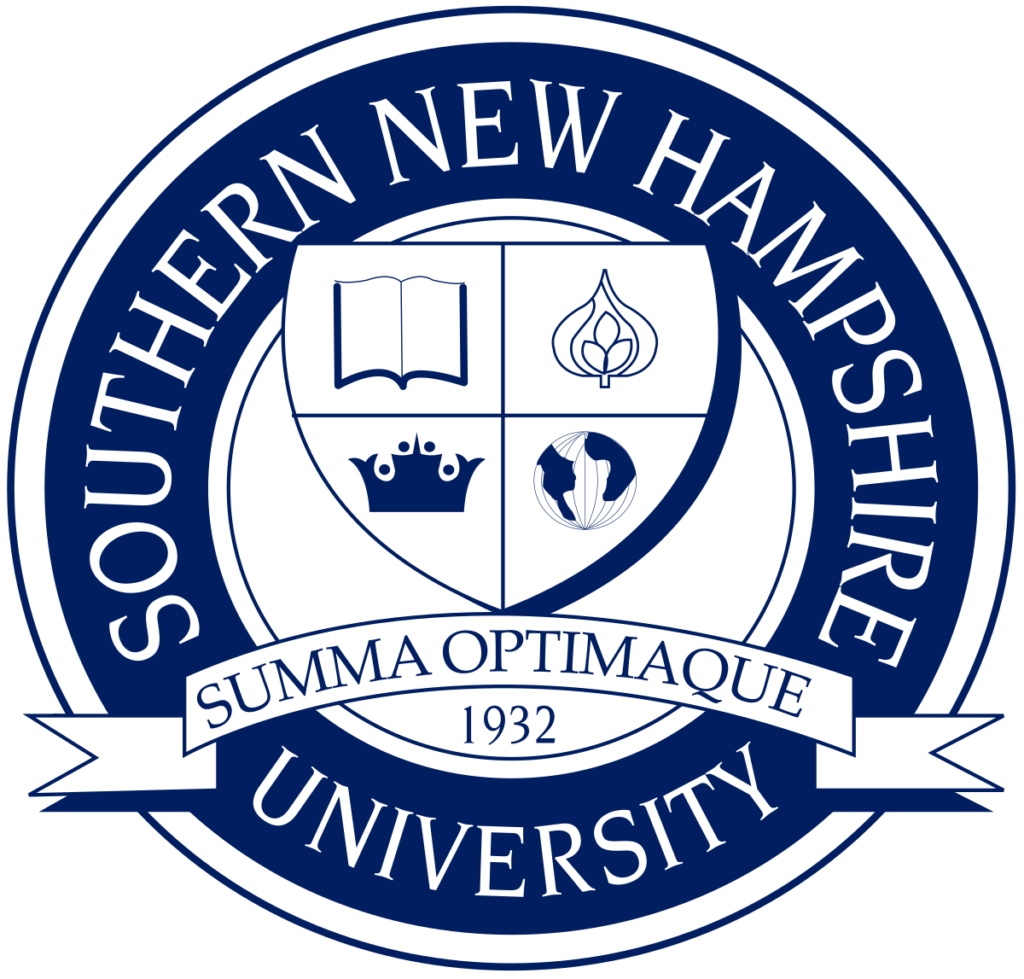 Manchester, New Hampshire
Tuition/Fees: $18,810
Points: 7
Founded in 1932, Southern New Hampshire University was originally a school for bookkeeping and accounting. Now, it offers over 300 programs to more than 113,000 students. SNHU is known to have some of the most elite educators in the country and was also chosen as one of the 10 Best Online Schools for Graphic Design. SNHU is accredited by the New England Commission of Higher Education (NECHE).
SNHU's course material allows students to let their creative talents shine while also providing practical knowledge that can be applied to a future career. They have programs that cover both technical and creative aspects of art and design, so students can pick the route that will achieve their individual goals.
There are plenty of opportunities at SNHU for students seeking a bachelor's degree in art. They offer excellent online digital art and design programs such as:
Graphic Design and Media Arts (including 3D Modeling and Animation + Web Design)
Game Art and Development
Digital Photography
Game Programming and Development
Music Business
#6 Full Sail University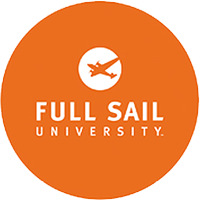 Winter Park, Florida
Tuition/Fees: $17,940
Points: 7
Full Sail University is a fast and focused educational institution, offering more credit hours than other schools. Their top priority is to focus on real-world experience and teach students how to solve problems creatively with an accelerated approach. The school is a community of creatives that focuses on collaboration and giving students quality, hands-on experience to lead to future career success.
Graphic Design USA selected Full Sail University as one of the nation's top design schools from 2015 to 2017. Full Sail is also accredited by the Accrediting Commission of Career Schools and Colleges. The following art and design bachelor programs are available to students:
Computer Animation
Game Art, Design, and Development
Graphic Design
Music Production
Digital Cinematography
Audio Production
Web Development
#5 Arizona State University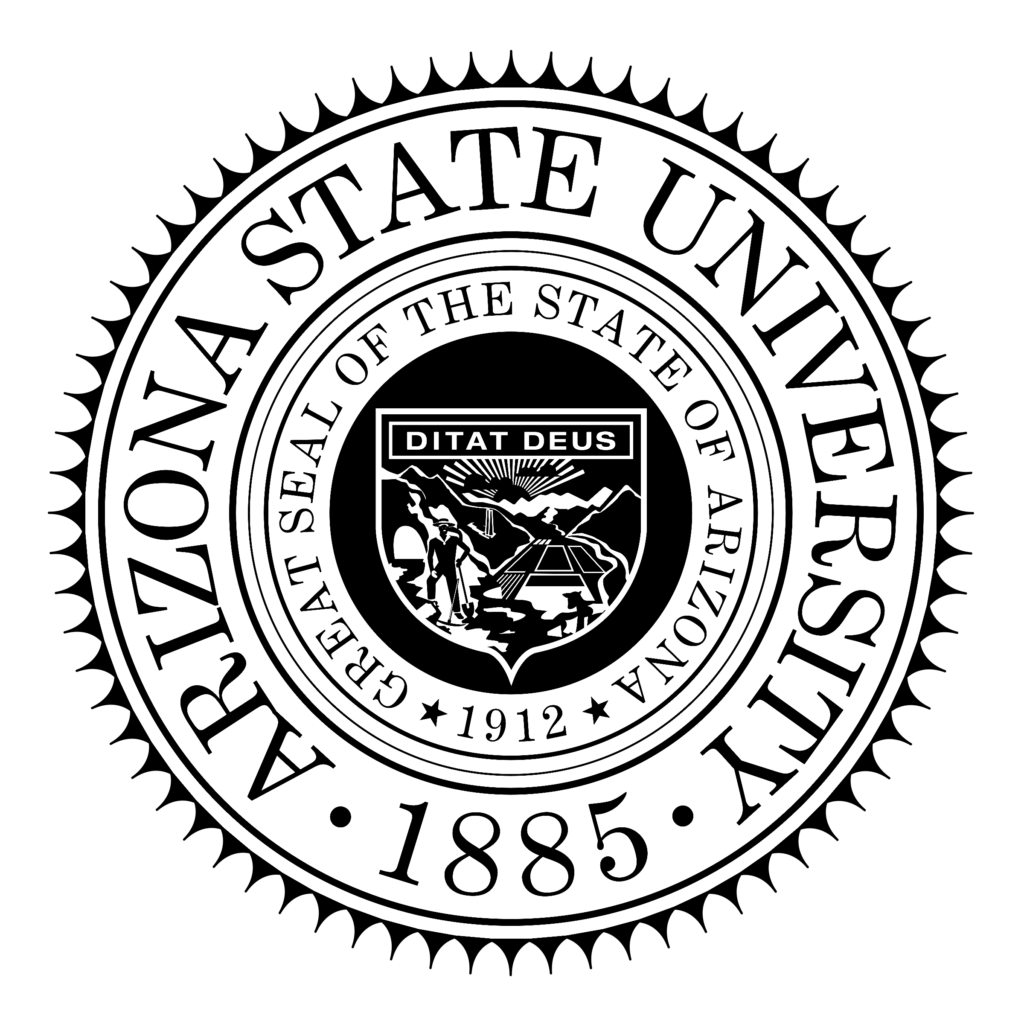 Scottsdale, Arizona
Tuition/Fees: $6,592
Points: 7
ASU was founded in 1886 before Arizona was even deemed a state. It started with just 33 students in a four-classroom building and has grown to over 45,000 today. The ASU School of Art is ranked among the U.S. News & World Report's top 20 art schools in the country and is accredited by the Higher Learning Commission.
ASU allows students to develop historical and modern-day knowledge of art, which prepares them for successful careers in a variety of art and design fields. The school utilizes 100% online courses from the Herberger Institute for Design and the Arts, which cover a wide range of subjects, including:

Arts, Media, and Engineering
Film, Dance, and Theatre
Music
The Design School
The school provides students with over 12 areas of concentrated art and design study, including:

Animation
Art Education
Art History/Museum Studies
Art Studies
Ceramics
Drawing/Painting
Fashion
Intermedia
Photography
Printmaking
Sculpture/Metals/Woods
Textiles
#4 Lindenwood University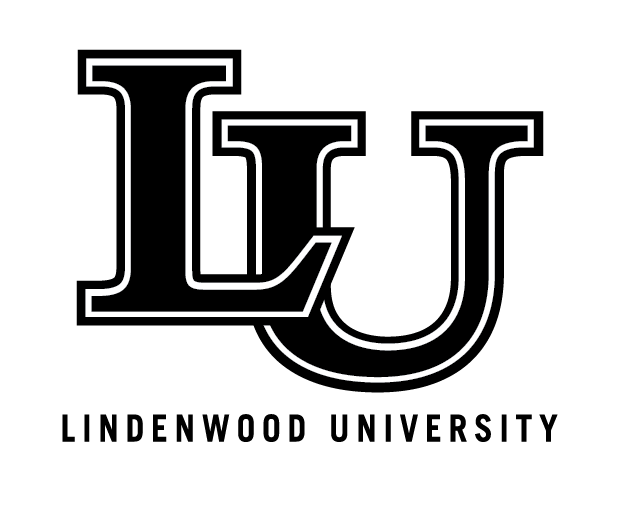 St. Charles, Missouri
Tuition/Fees: $18,100
Points: 8
Lindenwood University opened its doors in 1827 and has been developing industry professionals ever since. The university has more than 35 online school programs available to students of all interests, including those wanting to enhance their creativity. At Lindenwood, you can receive a B.A., B.S., or B.F.A. in:
Art and Design
Art History and Visual Culture
Game Design
Mass Communication – Media Arts Production
Students receive 24/7 access to their courses and can also explore a variety of certificate programs. The school has been ranked #17 in Niche.com's Best Value Colleges in Missouri and recognized for academic excellence on a national scale. The Higher Learning Commission also accredits it.
#3 Indiana University of Pennsylvania

Indiana, Pennsylvania
Tuition/Fees: $12,744
Points: 8
The Indiana University of Pennsylvania was founded in 1875 and enrolls approximately 12,000 students each year. The school offers a unique blend of university academics and intimate learning environments with a 16:1 student/faculty ratio.
PAFA is accredited by the Middle States Commission on Higher Education and focuses on cultivating proper technique and evoking meaningful content.
IUP's College of Fine Arts is available to students looking for a more creative college experience. Academic departments within the College of Fine Arts include:
Art and Design
Music
Theatre, Dance, and Performance
The school presents the following focus areas for students seeking a fine arts degree:
Graphic Design
Drawing
Painting
Woodworking
Ceramics
Jewelry and Metals
Sculpture
Art History
Art Education
Music Education
Music
Musical Theater
Theater with concentrations in Performance, Design/Tech/Management, or Theory/Criticism
Dance Arts/Interdisciplinary Fine Arts
#2 University of Iowa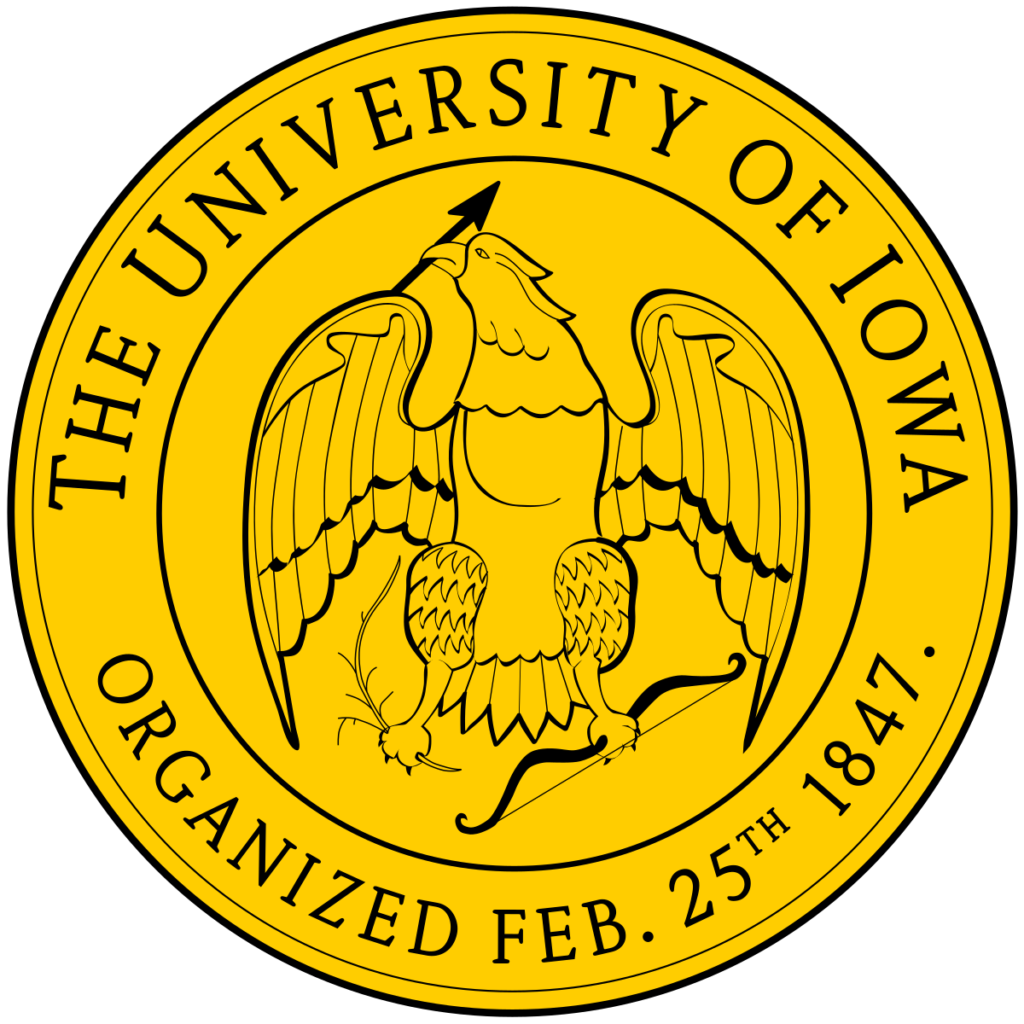 Iowa City, Iowa
Tuition/Fees: $11,666
Points: 8
The University of Iowa is Iowa's oldest university, founded in 1847 by Thomas R. Hanson. The school enrolls over 31,000 students each year and is also ranked in the top 200 Best Global Universities and #34 in the Best Public Universities, according to U.S. News & World Report.
The School of Art & Art History is part of the College of Liberal Arts & Sciences and allows students to study studio arts, art history, and art education. This school is divided into two categories: Art History and Studio Art. The Studio Art division consists of nine programs:
Ceramics
3D Design
Graphic Design
Intermedia
Jewelry and Metal Arts
Painting and Drawing
Photography
Printmaking
Sculpture
Students move on from the University of Iowa's School of Art & Art History to become professional artists, museum curators, art professors and teachers, and more! The university also has a School of Music, Dance Department, Cinematic Arts Department, and Theatre Arts Department, where students can also express their creativity.
The University of Iowa is accredited by the Higher Learning Commission (HLC) and by the National Association of Schools of Theatre Commission on Accreditation, National Association of Schools of Music Commission on Accreditation, and National Association of Schools of Dance Commission on Accreditation.
#1 University of Montana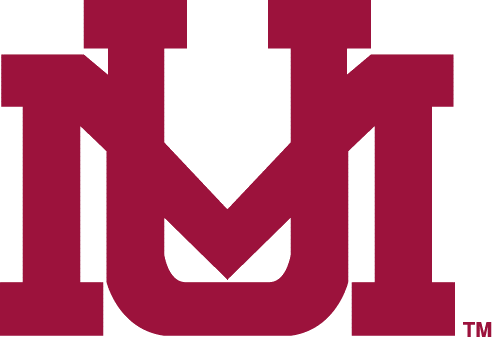 Missoula, Montana
Tuition/Fees: $6,610
Points: 8
Our top pick for the best online art school is the University of Montana, founded in 1893.
The university serves over 10,000 students, offering education at an affordable price. It provides students with a comprehensive online art school experience, giving them a wide variety of concentrations to choose from.
U of M offers a variety of online art degrees spanning visual and performing arts and education through the College of the Arts and Media. This college is divided into schools that focus on individual fields. The schools include:
Creative Pulse (graduate program)
Journalism
Music (Music Performance, Composition, Education)
Theatre and Dance
Visual and Media Arts (Ceramics, Painting & Drawing, Photography, Online Media Arts, Printmaking, Sculpture, Online Studio Art, Art Education)
The School of Visual and Media Arts offers over 32 online classes, and 95% of alumni state that the skills they learned at U of M are critical in their current careers.
The University of Montana receives accreditation from the Northwest Commission on Colleges and Universities, National Association of Schools of Art and Design Commission on Accreditation, National Association of Schools of Music Commission on Accreditation, and National Association of Schools of Theatre Commission on Accreditation.
Creative Careers for Students With Art Degrees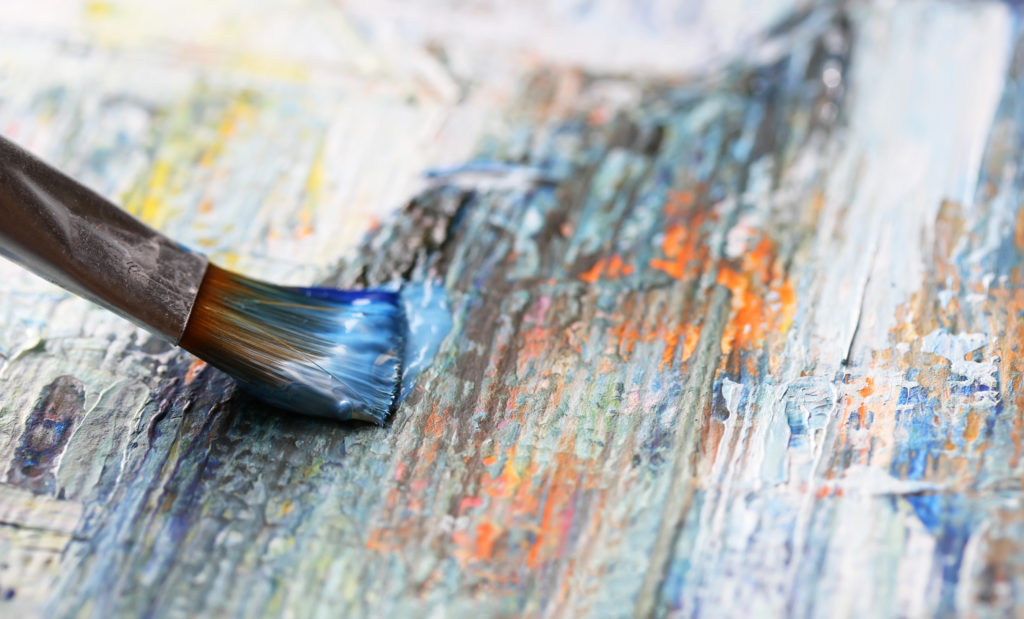 Many people pursue art without going to school for it. While some are successful, many would have been better off applying to an online art school. Earning a degree in art gives you the upper hand over your competitors and enables you to do so much more! An art degree can help you:
Learn your craft more thoroughly
Network with fellow artist classmates
Gain wisdom from professors with real-world experience
Obtain valuable experience from an internship or apprenticeship
Benefit from more job opportunities offered by companies looking for a degree
The possibilities are endless in the art industry! Whether you want to become the next Vincent Van Gogh, perform on Broadway, or be your own music producer, you can benefit from online art school.
Here are several creative career options you can consider:
All salary information was taken from the U.S. Bureau of Labor Statistics.
Interior Designer
Average Annual Salary Range: $32,000 – $96,000
These are the masterminds behind beautifully-designed interiors or homes and commercial buildings. They work directly with architects, engineers, and construction workers to ensure that the finished space is functional and beautiful.
Art Director
Average Annual Salary Range: $53,000 – $189,000
Have you ever fallen in love with a particular product's packaging or magazine cover design? Well, the credit goes to the art director and their staff! These people are in charge of the overall visual style of things like TV shows, movies, products, newspapers, and magazines.
Art Professor
Average Annual Salary Range: $40,000 – $175,000
College art professors often combine lectures with hands-on experience to help students enhance their skills. Classes can be held in a regular lecture hall or studio, depending on the specific course. These people are responsible for teaching the next generation of incredible artists!
Film/Video Editor or Camera Operator
Average Annual Salary Range: $27000 – $111,000
We can thank these people for all the cool footage we see on TV shows, movies, and other online platforms. They shoot and organize the content and work with directors and producers to finalize their visual masterpiece.
Curator
Average Annual Salary Range: $28,000 – $88,000
If you're a history buff, you may want to consider a career as a curator. As a curator, your job will be to clean, assemble, catalog, and display collections of artwork. Curators work at museums, zoos, historical sites, and even aquariums!
Multimedia Artist
Average Annual Salary Range: $40,000 – $140,000
These artists use computer programs to create 2-D, and 3-D animations and visual effects for all kinds of media, from video games and television shows to movies and other online videos.
Graphic Designer
Average Annual Salary Range: $31,000 – $89,000
Graphic designers are experts at communicating concepts via visuals. They collaborate with clients and internal teams to create everything from brochures and advertisements to logos and printed posters.
Industrial Designer
Average Annual Salary Range: $40,000 – $115,000
Industrial designers are highly-skilled at designing and developing manufactured products. Their ingenious ideas are what give us our everyday products like cars, washing machines, and even computers.
You may also like:
The top 20 most affordable art and music colleges
Best Art Colleges with Online Programs