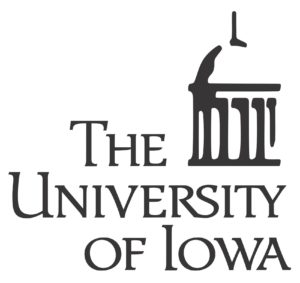 Studying at the University of Iowa
The University of Iowa appears in our ranking of the 20 Best Online Schools for Education (Graduate).
Students who enroll at the University of Iowa will take classes within thirteen academic colleges and divisions that include the Carver College of Medicine, the College of Education, the College of Law, and the College of Nursing. Students may also take classes from the College of Dentistry, the College of Engineering, the College of Liberal Arts and Sciences, or the College of Nursing.
Some of the most frequently sought-after degrees include those in business management, parks & recreation, engineering, social sciences, and communication. Students may pursue their degrees on campus in Iowa City or online for certain programs.
A couple of the programs students may want to explore if they have an interest in online study include the Bachelor of Applied Studies or the Bachelor of Liberal Studies. For students who enroll in the Bachelor of Applied Studies program, options include concentrations in creative writing, justice studies, human relations, or political science. Some of the liberal studies options include global studies, justice & ethics, and organizational studies.
The University of Iowa has several certificate options that may appeal to students who aren't interested in enrolling in full degree programs. Areas of study include aging & longevity studies, business, drug delivery, geographic information science, or Latin American studies. Students may also earn certificates in writing, social science analytics, political risk analysis, museum studies, or leadership studies.
Pre-professional programs include those in chiropractic medicine, law, mortuary science, optometry, and physical therapy. Additional pre-professional courses are offered in veterinary medicine, physician assistant, pharmacy, occupational therapy, medicine, and dentistry.
Many programs are also offered with quite a few concentrations in diverse areas. For example, students who enroll in the art program may focus on topics like ceramics, printmaking, three-dimensional design, or graphic design. Meanwhile, students in the anthropology program may concentrate on gender & culture, anthropology for the health professions, or medical anthropology.
Although the University of Iowa doesn't offer a dual enrollment program for high school students, applicants who earn college credits while enrolled in high school may transfer those credits to the university in certain circumstances. In addition, current students can enroll at Kirkwood Community College while pursuing a degree at the University of Iowa and receive credit through college-level concurrent enrollment.
About the University of Iowa
The University of Iowa is a public school with its main campus in Iowa City, Iowa. The university is a space-grant institution, as well as the flagship of the state university system. The campus covers 1,880 acres in Iowa City, and more than 32,000 students are enrolled for classes. The school's endowment is more than $1.5 billion, and its official colors are gold and black.
The university was founded in the late 1840s and opened just shortly after Iowa was made a state. By the mid-1850s, the university had more than 120 students enrolled, and almost 50 of those students were women. The official name of the school is the State University of Iowa, but administrators and the school's Board of Regents refer to the school as the University of Iowa.
University of Iowa Accreditation Details
Institutional accreditation for the University of Iowa comes from the Higher Learning Commission of the North Central Association of Colleges and Schools. Accreditation from this organization applies to the entire university, but there are also some additional organizations that have approved specific university programs. The pharmacy program has earned specialized approval from the Accreditation Council for Pharmacy Education. Programs in dentistry are accredited by the American Dental Association.
The law program and its professional school at the University of Iowa are approved by the American Bar Association and its Council of the Section of Legal Education and Admissions to the Bar. Other approvals for various programs come from the American Physical Therapy Association, the Commission on Accreditation of Healthcare Management Education, the American Speech-Language-Hearing Association, and the American Psychological Association.
University of Iowa Application Requirements
First-year students who want to enroll at the University of Iowa must meet high school course requirements and attain a Regent Admission Index score of at least 255. Applications are due by November 15 for students interested in the Spring semester and by May 1 for students who want to attend in the fall or summer. Each division at the university has a few unique application requirements.
For example, students who want to apply to the College of Engineering must have a cumulative high school GPA of at least 3.33. The university also recommends that students applying for engineering programs and related programs have one year of high school chemistry, a year of physics, and A or B grades in all science and math courses attempted. Meanwhile, students applying to the College of Business must have an ACT score of at least 26.
Tuition and Financial Aid
Undergraduate students who live on campus in Iowa City and attend the University of Iowa will pay an estimated $21,420 for tuition, fees, housing, and meals. Non-residents who live on campus will pay $43,383 for tuition, fees, housing, and meals. The difference in cost is due to a non-resident tuition rate of $31,793 versus a resident tuition rate of $9,830. The university also estimates that students will pay around $950 per year for books and supplies.
For graduate students, the rate for tuition and fees is $11,665.50 for Iowa residents and is $30,612.50 for non-residents. Books are estimated to cost an additional $650, and living expenses are estimated to add $14,744.00 to the yearly total. In all, graduate students should expect to pay $27,059.50, and non-residents should expect to pay $46,006.50 for the year. International students may need to cover additional fees that aren't required of domestic students.
Some students may qualify for federal financial aid in the form of loans, scholarships, and grants. Students who submit their FAFSA form early should receive a financial aid offer from the university in February of the year in which they want to enroll. The federal government requires some students to verify their income through an additional verification process.
There are several scholarships that students may receive if they have an outstanding academic record or demonstrate financial need. Institutional awards students may receive when they attend the University of Iowa include the Advantage Iowa Grant, the Academic Success Scholarship, or the UI Tuition Scholarship.