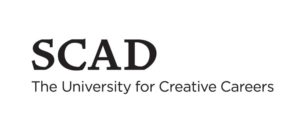 Degrees Offered at the Savannah College of Art and Design
The Savannah College of Art and Design appears in our ranking of the 10 Best Online Schools for Graphic Design.
The Savannah College of Art and Design is a design school that offers a broad range of accredited degree plans in residential and online formats. Students at SCAD have access to state of the art learning resources designed to make their professional training convenient and beneficial. The degrees available at SCAD are focused on the creative arts, and students typically enroll in vocational training programs for creative professionals, such as photography, fashion design, filmmaking, theater, and graphic arts.
SCAD offers students a smartphone app for enrolling in classes and keeping track of course requirements. The app also enables students to browse the available course listings and compare various degree programs before enrolling. A large number of two- and four-year programs are available entirely online at SCAD. All of the online programs, plus several additional degree options, are available to students on campus in the traditional format.
At SCAD, students can choose from a selection of several bachelor's degree options that form the basis of a creative education. While some students may choose to conclude their studies after obtaining a four-year bachelor's degree, others have the option of enrolling in a master of arts or master of fine arts degree at SCAD. Graduate students are not required to possess a bachelor's degree from SCAD, but they must have a bachelor's degree from an accredited university.
Students who choose to end their studies after completing a bachelor's degree at SCAD will receive excellent value for their investment. The vocational training for artists offered at SCAD is a major selling point for incoming students. Some of the bachelor's degrees available at SCAD include advertising, animation, accessory design, and architectural history. Undergraduate students can choose to enroll in equestrian studies, fashion, dramatic writing, film and television, furniture design or industrial design. Depending on a student's goals, he or she may consider a four-year degree at SCAD to be vocational training or academic preparation for a more specialized graduate program. The master's degree options at SCAD are highly diverse and focused on advanced artistic subjects.
Master's students at SCAD have access to all the tools, technology and support needed to develop expertise in their chosen disciplines. From painting and jewelry making to sculpture and the performing arts, master's disciplines at SCAD are highly regarded throughout the arts and entertainment industries. The faculty at SCAD consists of experienced artists, performers, designers, filmmakers and creative business professionals with extensive knowledge of some of the most dynamic and demanding industries in the country.
A master's degree at SCAD takes about two years of full-time enrollment to complete. Degree programs culminate in a research-based capstone project that gives students the opportunity to show off the creative skills they've honed over the course of their studies. Whether a student enrolls in a business, history or fine arts program at SCAD, he or she will have intimate knowledge of the creative processes involved in his or her chosen line of work. Professors, lecturers, counselors, administrators, and teaching assistants are always available to answer questions and offer guidance. Master's students at SCAD may choose to work as undergraduate teaching assistants to earn a stipend and help pay for their classes.
Online students receive the same benefits and personalized treatment as residential students at SCAD. Online courses take 10 weeks to complete, and they follow the same schedule as on-campus classes to make learning convenient for all students. Undergraduate and graduate students at SCAD can take any class online or in person, if available. Mixing online and on-campus courses can give students the flexibility they need to graduate earlier than expected.
About the Savannah College of Art and Design
The Savannah College of Art and Design was founded in 1978 in Savannah, GA, as an accredited art and design college with degree offerings not available at other universities in the region. It currently offers the largest selection of accredited degrees of any design school in the country. The original mission of SCAD was to educate local students in the creative arts. The goal of education at SCAD is to provide a positive learning environment that includes hands-on experience for students of all disciplines. Educators interact with students through engaged teaching methods to ensure successful learning outcomes.
Savannah College of Art and Design Accreditation Details
The Savannah College of Art and Design is accredited by the Southern Association of Colleges and Schools Commission on Colleges (SACSCC), a regional accrediting commission that provides complete accreditation of all the degrees offered at SCAD. Several degrees are separately accredited by other commissions, such as the Master of Architecture, which is accredited by the National Architecture Accrediting Board (NAAB). The Bachelor of Fine Arts in Interior Design is accredited by the Council for Interior Design Accreditation (CIDA). SCAD also offers degree programs on its Hong Kong campus, and these programs are accredited by the Hong Kong Council for Accreditation of Academic and Vocational Qualifications (CAAVQ).
Savannah College of Art and Design Application Requirements
The requirements for applicants at Savannah College of Art and Design vary depending on the education level of the student. Freshmen and undergraduate transfer students have the option of submitting a professional portfolio for scholarship consideration. The portfolio should demonstrate the student's abilities related specifically to the degree he or she plans to pursue. All graduate students are required to submit a portfolio at the time of application. Undergraduate and graduate applicants must provide high school or college transcripts as well as SAT, ACT or GRE test scores. A writing sample may be required for some applicants. All of the resources needed to submit an application are available on the SCAD website.
Tuition and Financial Aid
The cost of tuition at the Savannah College of Art and Design is about $35,690 per year. In-state residents are charged the same price as out-of-state residents, and graduate courses are approximately the same price as undergraduate courses. Many scholarships are available for students at SCAD. They may be based on creative or academic accomplishments as well as financial need. Federal financial aid is available to all students through the Free Application for Federal Student Aid (FAFSA) website. Federal aid may come in the form of grants, scholarships or subsidized or unsubsidized loans. The Savannah College of Art and Design offers work-study programs and other types of aid through its financial services office.