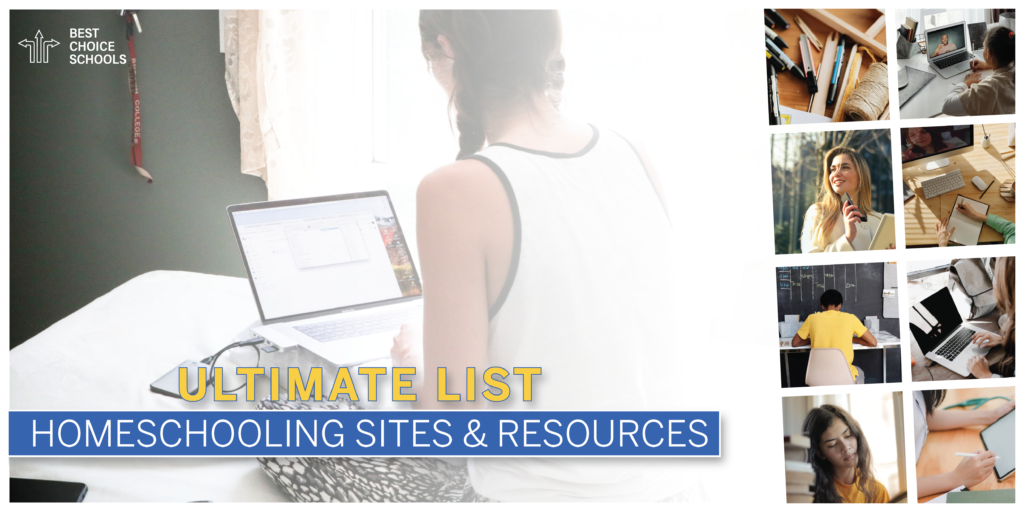 Welcome to Best Choice Schools' Ultimate Homeschooling List! Here, you'll find 125 of the best homeschool websites, resources, and materials on the web. Whether you're looking for free lesson plans for fifth grade, math helps for high schoolers, or just want to plan an exciting virtual field trip, we've got you covered.
We've divided the list into 12 sections to help you find the exact homeschooling website or tool you need. In each section, you'll find a balanced selection of the top free and paid homeschool resources from across the land!
Be sure to bookmark this page so you can add it to your homeschooling toolbox, and feel free to skip to the sections you are most curious about. Have a look: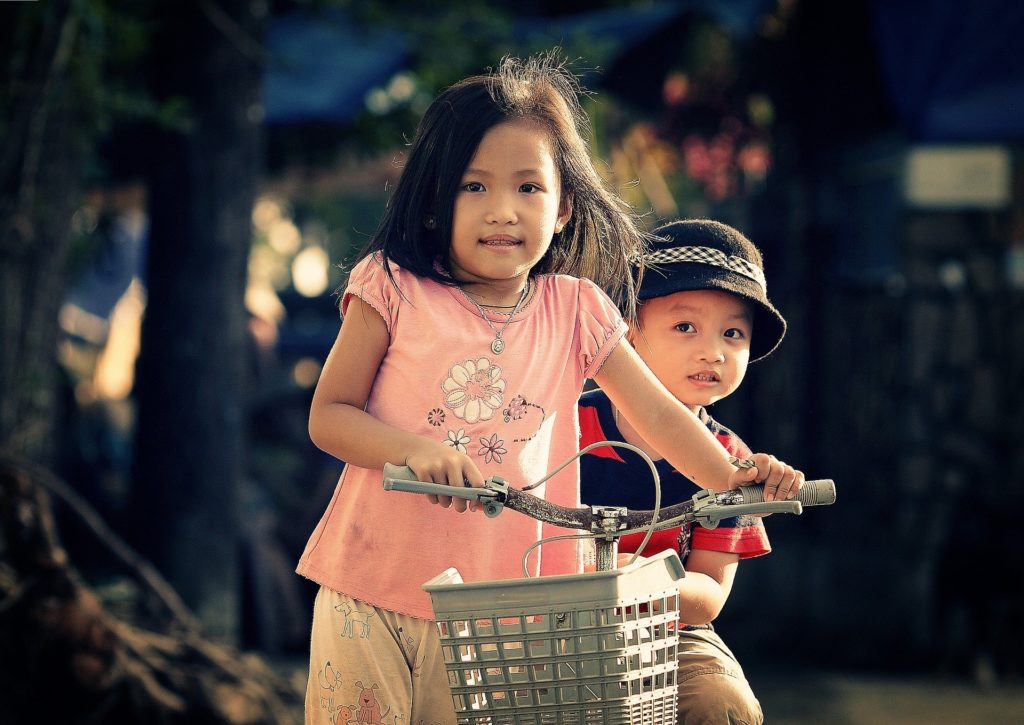 Best Homeschooling Resources for Pre-K and Kindergarten
Playing Preschool Years One and Two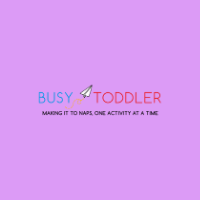 Created by a former kindergarten teacher and mom of three, Playing Preschool is an easy-to-follow homeschooling curriculum suitable for ages 2.5 – 5 years old. It's intended to be used over a year, with 19 units lasting about two weeks each. Each day's lesson takes one hour or less and includes a song or poem to begin, followed by a read-aloud, targeted skill activity, and an activity that your child can complete independently.
Parents will appreciate the unit overviews and daily lesson plans, complete with directions, pre-written questions to ask, and supply lists. Each program is $39.90, which is a fantastic deal for a year's worth of pre-k and K curriculum. You can also purchase both and save $10.
All About Reading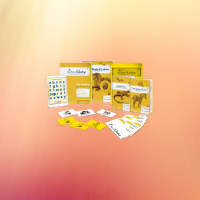 The pre-reading packages from All About Learning Press are some of the most thorough we have come across. Designed expressly for preschoolers and kindergarteners, it features games, crafts, and read-alouds that accompany each engaging lesson. The program focuses on five essential skills:
• Print Awareness
• Phonological Awareness
• Letter Knowledge
• Listening Comprehension
• Motivation to Read
There are 78 lessons in all. If you are teaching more than one student, you can order extra workbooks. The basic package is $79.95 and includes everything you need to instruct your child on the most critical pre-reading skills.
Time 4 Learning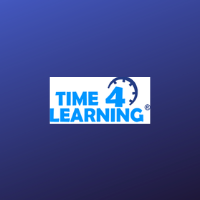 Time 4 Learning's homeschool curriculum for preschoolers is an online program ideal for technologically inclined students. Children will need to know how to use a mouse and follow simple audio directions to complete fun academic activities online. It's fairly well-rounded, with topics including pre-reading literacy, math foundation, creative expression, music, art, and science.
At $19.95 per month, this subscription-based program is a bit more expensive than some other options on our list but is perfect for families looking for an interactive tech solution for teaching young kids. Parents can access their own portal to see what their child has completed and take a look at the activities for themselves. Time 4 Learning also offers excellent programs for elementary, middle, and high-school students, so this might be a great way to start early.
Little Passports Early Explorers Subscription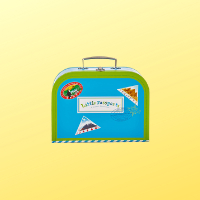 We love the Early Explorers subscription box program from Little Passports. Designed for ages three to five, it teaches kids about geography, culture, history, and traditions around the world. Upon signing up, your child will receive your first "travelers kit" package, which includes an orange suitcase, a luggage tag, a world map, an activity booklet, and stickers. There's also a welcome letter from your child's new pen pals—Toby, Max, and Mia.
Each month, a new package arrives featuring a different theme like music or the world's oceans. Although the Early Explorers Subscription was created for pre-K and kindergarten, the activities are designed to be completed with a parent or even an older child who is already reading. The cost varies depending on how you schedule the billing, but the lowest plan is $19.95 per month.
Homegrown Preschooler – A Year Of Playing Skillfully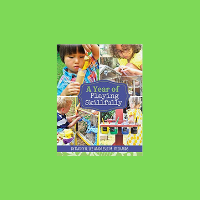 This beautifully designed play-based curriculum has been described as a feast for the eyes and the senses. If aesthetics matter to you, it won't disappoint. Rather than focusing on academics, A Year of Playing Skillfully was made to teach children about the world around them with creativity and exploration. (We're looking at you, unschoolers!) It's not sequential, so you can pick and choose the activity most appropriate for your family and go with it.
AYOPS has developed into somewhat of a classic, with a loyal following and a community on Facebook. It won the Practical Homeschooler Reading Award in 2018, and while it is slightly pricey at $159, parents say it's worth every penny.
FREE: Brightly Beaming Early Childhood Resources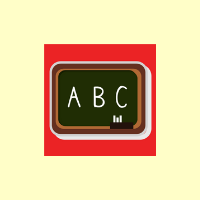 Created by Katrina Lybbert, Brightly Beaming is an entirely free resource for homeschooling families. With tons of materials for teaching kids from birth to age 11, you can easily get lost in all this site has to offer. The Steps to Reading program and kindergarten curriculum featured here are more than enough to get you started with teaching young children at home. The "Letter of the Week" section is just one example of what you'll find at Brightly Beaming. Click on any letter, and you will be presented with dozens of related teaching ideas, including sign language, snacks, music, art, field trip suggestions, and more. Lybbert even has detailed schedules for parents to work from if they need help getting started.
FREE: Starfall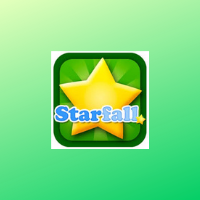 Starfall is a phonics-based website that provides a fantastic free learn-to-read program online. Kids can practice letter sounds, number and word recognition, and reading through online games, songs, rhymes, and stories. The free version has plenty of engaging lessons to keep kids busy, although parents can access additional content for a fee.
One of the things we enjoy about Starfall is the Parent-Teacher Center, where you can access tons of free stuff like lesson plans, printouts, coloring pages, worksheets, posters, stories, and much more. Each can be printed out, but they can also be projected on a smartboard or similar device.
FREE: Easy Peasy All-In-One Homeschool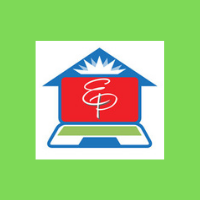 Easy Peasy's complete homeschool curriculum was created to help families break free of perfection and encourage them that what they are doing is "enough." It's a marvelous free resource for parents of students from preschool to high school and is an excellent option if you're feeling overwhelmed with too many choices.
The Easy Peasy preschool curriculum teaches the alphabet, phonetic sounds, and sight words and is designed to teach your preschool child to read. The kindergarten curriculum dives deeper into these subjects and adds numbers, calendars, patterns, and puzzles. Each lesson provides parents with all the instructions they need to prepare, including supply lists, links to other resources, and more.
FREE: Little House Kindergarten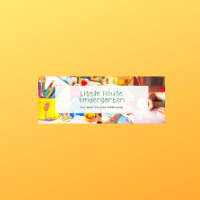 Little House Kindergarten is one of the top go-to resources for kindergarten and preschool education. The site offers a full year curriculum on a "pay-what-you-can" honor system, and parents can access all of the materials for whatever they can afford, even if that means $0.
The site's Around the World Kindergarten features a full-year, eight-subject curriculum that includes Nature Study, Math, Health, Art, English, and Music. Students will also explore 18 different countries in Science and Social Studies! Once downloaded, the whole curriculum can be done offline.
FREE: This Reading Mama's Reading the Alphabet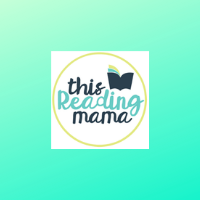 At The Reading Mama, parents can access a free 31-week reading curriculum suitable for children who already know most of their letters and letter sounds. Kids will begin to practice sight words, numbers and patterns, fine motor skills, and much more.
There are tons of free printables on the site as well, including a handwriting notebook, alphabet grid games, color-by-sight word pages, and more. For just $2.99, parents can download an optional companion app for iPhone or iPad from the App Store. The Alphabet Sounds Learning App features four levels and includes fun games and activities to help your child learn faster. It's ideal for car trips, waiting rooms, and families on the go.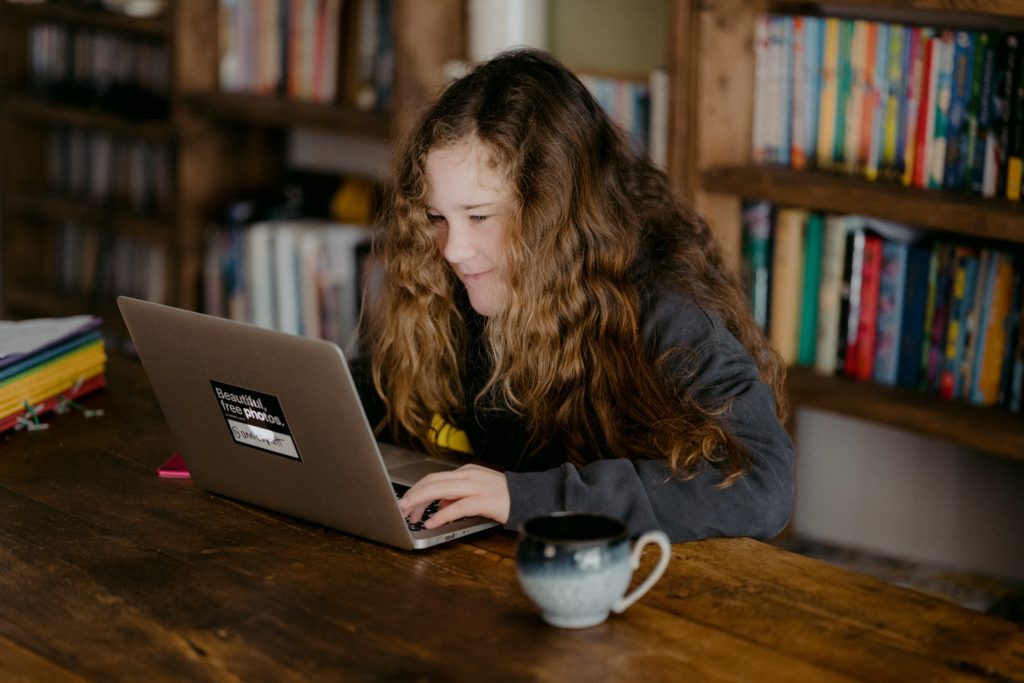 Best Homeschooling Resources for Elementary and Middle School
FREE: Connections Academy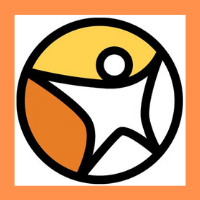 Connections Academy is one of the top homeschooling resources for parents looking for a structured program for their child. This is a free full-time remote public school with an approved curriculum available in 29 states.
If you are looking for a structured program that resembles a regular school day, Connections Academy might be the best option for your family. The lessons are all planned out, and you and your student will each have a login to access the classes. Some of the course materials will be sent directly to your house, while others are accessed entirely online.
Bridgeway Academy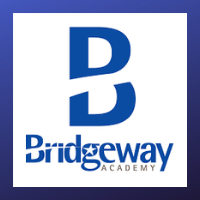 Bridgeway Academy is a fully-accredited virtual homeschool for grades K-12. With over 200 courses to pick from, you can personalize the experience to your child's needs. Plus, you get a personal academic advisor who can help you navigate all your options.
Learning packages are customized, depending on how much hands-on instruction parents expect to provide. You can choose from individual courses to supplement your current homeschooling program or opt for Bridgeway's Total Care program, an all-inclusive homeschooling solution.
FREE: K12.com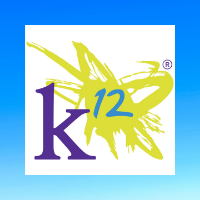 Designed as a complete virtual public school, K12.com is one of the best homeschooling resources we've come across for elementary and middle school students. It's tuition-free and fully-customizable, making it an excellent option for parents who anticipate the need for some modifications. Classes are taught by state-certified teachers.
Whether you are looking for a full-time remote school option or you want to pick and choose from the available courses, K-12 can accommodate you. There are also plenty of summer school and standalone options to pick from, like coding, information technology, and marketing. K12's game-based learning system, STRIDE, is also a favorite among students.
Time 4 Learning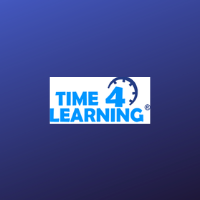 Time 4 Learning's subscription-based homeschooling program for elementary and middle school students is one of the best paid options on our list. It's $20 per month for the first student and $15 monthly for each additional child. Your subscription includes animated lessons, tests, worksheets, activities, and more—all tailored to your child's grade level.
Parents will appreciate the learning style guides and lesson plan tools included in the program. Many of the lessons can be printed out, and there are plenty of hands-on offline activities, too, so you can get kids (and yourself) off the screen for a while.
FREE: Khan Academy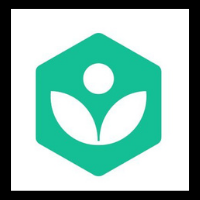 This popular award-winning site for learners of all ages is one of the top homeschooling resources on our list. Khan Academy is completely free, and the sheer volume of courses available means that you will probably find whatever you are looking for to meet your home school needs.
Pick a grade level and a subject, and you're off. Kids can earn mastery points for the activities they complete, and practice quizzes and tests will help you keep track of what they are doing. In addition to traditional academics, the site offers courses in niche subjects like money management, art history, animation, entrepreneurship, and much more.
FREE: CK-12 Foundation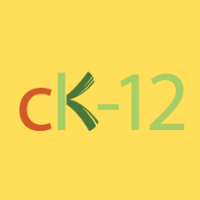 CK-12 bills itself as an open-source provider of thousands of free digital textbooks (called flexbooks) that give students access to high-quality STEM content. But there's more than textbook learning here. The platform uses interactive activities, simulations, games, and cool graphics to make learning stimulating and engaging.
Available in 70 languages, CK-12 is built around a central dashboard, which parents can access to follow along with their kid's progress. It displays the skills students have mastered and zeros in on those that need a little work. Another cool thing about the site is the "StudyHELP" space, where kids can work with peers by posting questions, forming study groups, and connecting with their fellow students around the world.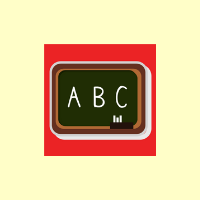 FREE: Brightly Beaming
Brightly Beaming was created with love by homeschooling parent Katrina Lybbert. The site is a terrific free resource for homeschooling kids up to age 11, and Lybberts step-by-step instructions for parents is perfect for those who want a lot of support. She provides not only the lessons, but suggestions for teaching ideas and detailed schedules to help parents stay on track.
Moving Beyond the Page
Moving Beyond The Page offers a literature-based curriculum for kids up to age 12. It was developed with creative, hands-on, gifted learners in mind but is suitable for any child. The full program includes language arts, social studies, science, and math, and there is a placement test on the website to determine where your child should begin on his or her learning path. Common core and national standards are covered in the curriculum.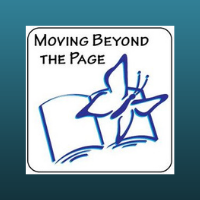 If you have two or more children around the same age, you can customize the program to cover both of them, or you can mix and match to create a tailor-made plan for one child. Full-year packages are approximately $500 to $1200, depending on grade level.
Oak Meadow
If you're searching for a holistic learning experience for your child—one where students develop social responsibility, empathy, and earth-stewardship—Oak Meadow may be the ideal fit. The curriculum accommodates several learning styles, including auditory, physical, and visual, and is perfect for experiential learning.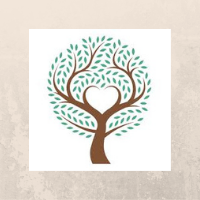 Families can purchase the entire curriculum and instruct their child independently or enroll in the accredited program to work remotely with an experienced teacher. Alternatively, you can mix and match the materials to create a one-of-a-kind homeschool program that's just right for your student. Prices vary.
FREE: Easy Peasy All-In-One Homeschool
Easy Peasy is one of the top free homeschooling resources on our list. In fact, you will see it mentioned in some of the other sections in this guide, too. Created by homeschooling Mom Lee Giles, Easy Peasy is a comprehensive resource covering every academic subject in all age groups using a unique mix of Charlotte Mason and traditional methods.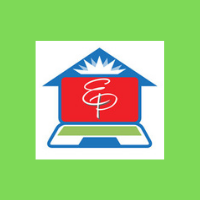 The online lessons are broken down into step-by-step instructions that are easy to follow. Links to additional resources and printable activity sheets are also provided. While registration is optional, the site employs a planning and tracking system for parents called "My EP" that makes staying organized a breeze. This, too, is offered at no charge, although donations are welcome.
FREE: Ambleside Online
Ambleside Online is a free Christian-based program taught in the Charlotte Mason style. It features detailed instructions, an extensive collection of digitized Charlotte Mason materials, a support forum, and tons of resources for parents to learn how to teach their children at home effectively.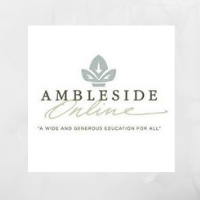 The curriculum is arranged by both year and subject so you can find what you need quickly. Plus, printable charts and weekly assignments in list form make planning the lessons and staying on track a breeze. The site even has an emergency plan curriculum to help homeschooling families during a crisis or natural disaster.
Bookshark
Bookshark offers a complete literature-based homeschool curriculum for pre-K through high school based on age ranges rather than grade levels. They combine a proprietary science, history, and language arts program with customizable math options to create 36 weeks of lessons. A variety of resources are utilized, including: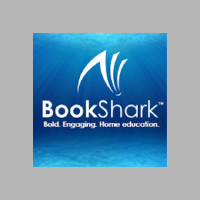 • Illustrations
• Biographies
• Literary fiction
• Nonfiction
• Hands-on experiments
Academics are designed on a four-day schedule with the fifth day reserved for electives like sports, art, music, or whatever works for your family. Planning and preparation are easy with Bookshark's instructor guides, and it takes just a few minutes for parents to prepare for the school week each Sunday evening. Costs vary as you can purchase a whole year curriculum or opt to pick and choose from among a wide range of materials.
Trail Guide to Learning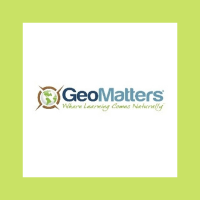 Trail Guide to Learning is an award-winning, history-based, all-in-one curriculum by Geomatters. covering all the basic subjects except for math. The program is loosely based on Dr. Ruth Beechick's philosophy of education with elements of Charlotte Mason. There are three texts:
• Paths of Exploration (grades 3-5)
• Paths of Settlement (grades 4-6)
• Paths of Progress (grades 5-7)
Learning is divided into units, which take about six weeks to complete. There is no set schedule, but there is enough of a pattern for some predictability as the lessons seamlessly flow into each other. The complete set features all the readers, biographies, atlases, and other materials, or you can purchase individual units. Costs vary.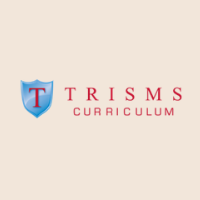 TRISMS
Designed for grades six to 12, TRISMS is one of the best unit-study homeschool resources you will find for middle schoolers. It's a complete curriculum that integrates all other subjects around history, although, like Trail Guide to Learning, it does not feature math. The program is student-directed and focuses heavily on the learner researching to find answers independently, making it ideal for self-motivated kids.
Saxon Math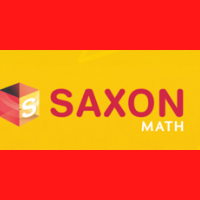 Saxon Math is hands-down, one of the most popular math resources among homeschoolers. Each of the lessons features an introduction and explanation of a new concept with practice problems and examples. This is followed by another set of problems that reinforces the new lesson and reviews concepts from previous lessons.
This program is thorough, and if you want to focus on math in your home school, highly recommended. Saxon has a curriculum for every grade level and covers math from kindergarten to calculus.
Complete Curriculum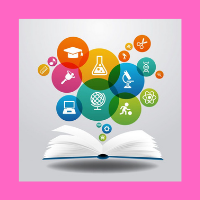 Complete Curriculum offers inexpensive digital text courses for kindergarten through 12th grade. It's a secular program with most courses featuring 180 lessons designed to be taught over a year. All of the courses have a student manual and a teacher manual that you will need to download. Some of these, of course, you will want to print out, while others can be stored digitally.
One of the best things we've discovered about Complete Curriculum is the extensive teacher resources. If you are new to homeschooling or do best with written instructions, you will appreciate the extra effort CC has put into their online teacher's manuals. They list everything you will need to teach the subject, including materials, vocabulary words, book lists, technology resources, supplemental activities, and much more.
FREE: Core Knowledge Foundation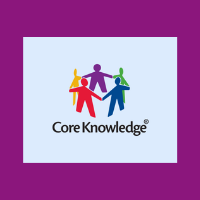 While the materials at Core Knowledge Foundation were written mainly for classroom settings, homeschoolers have learned to adapt them for use with their kids. Many like the curriculum at Core Knowledge well enough to have formed social media groups around the product's use. Most of the lessons are available as a free download, although there are a few paid resources on the site.
The foundation strives to create open access to K-8th grade curriculum to help each child achieve their potential. The lesson plans are very thoroughly developed, with step-by-step instructions, resource lists, bibliographies, student pages, and more.
A.C.E.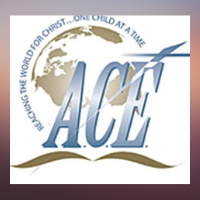 A.C.E. stands for Accelerated Christian Education. Initially a curriculum provider for small, private schools, the company now offers a homeschool program that can be customized to any ability level, regardless of age or grade. Self-paced, it's an excellent choice for independent learners.
Students work by completing "PACES," which are workbook-style lessons requiring little to no supervision from a parent or instructor. Subjects covered include math, English, word-building, science, and social studies. Electives like Bible, typing, music, art, languages, and others are available. Costs vary according to subject and grade level.
FREE: XtraMath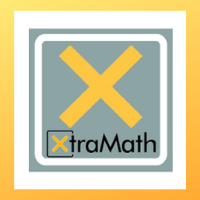 Based in Seattle, XtraMath is a 501(c)(3) nonprofit organization dedicated to math achievement for all." The site resources are all free and include videos, lessons, and activities to help students learn addition, subtraction, multiplication, and division.
XtraMath can serve as a valuable resource for those struggling with math or as a complete learning tool, while parents can access progress reports and other resources free printables and a teacher's guide. A paid XtraMath app is also available for download for Amazon, Apple, and Android devices.
4-H Homeschool Curriculum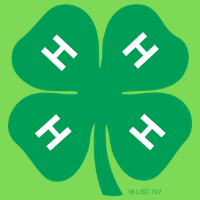 4-H offers experiential learning opportunities for kids through universities all over the country. The amount of resources provided through the organization is astounding, and it's well worth having a look around the site to see what you can use. There are a lot of freebies and plenty of reading to keep you busy for an afternoon, at least.
The Homeschool Curriculum offered through 4-H covers around a dozen topics in-depth, including Creative Arts, Environmental and Outdoor Science, Animal and Agricultural, and many others. There's a wide range of products to choose from, and prices vary.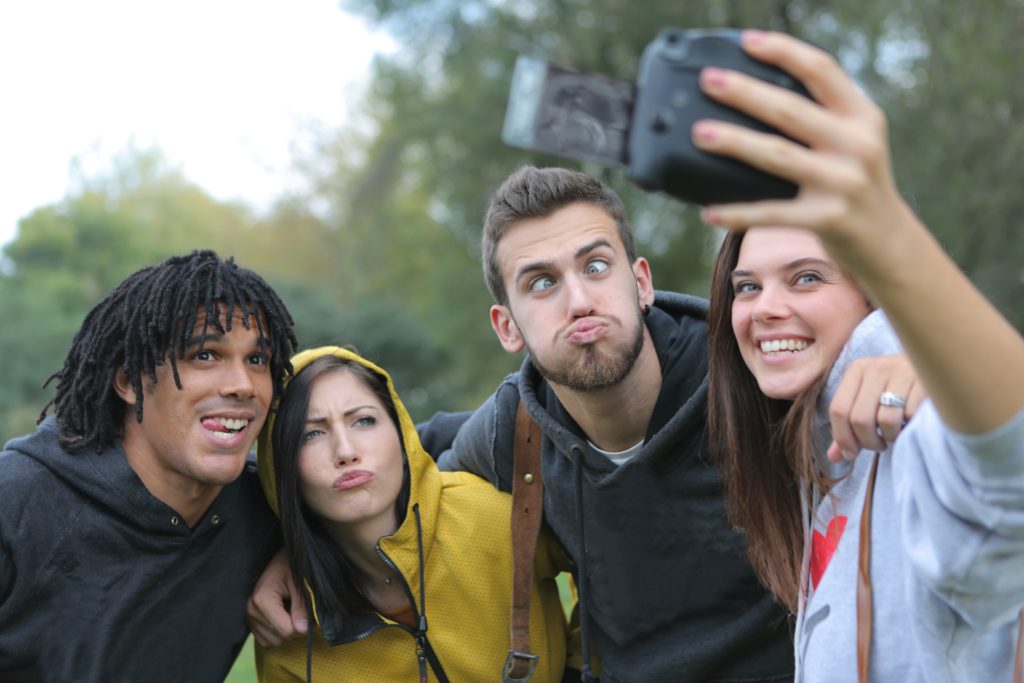 Best Homeschooling Resources for High School
Power Homeschool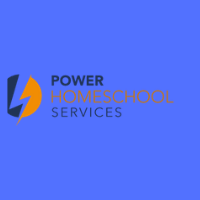 Power Homeschool is the online version of Acellus Academy, which is based in Kansas City, Missouri. This flexible learning program is accredited and available for grades K-12 and uses Acellus—a learning system developed by the International Academy of Science. They offer common Core-aligned and non-Core-aligned courses in a wide range of topics.
High school students will select up to seven courses and work on them at their own pace. The curriculum is designed to introduce kids to potential career paths and is taught via video lessons. The company uses what they call "Prism Diagnostics® technology" to identify areas of struggle to provide additional support.
FREE: How to Homeschool High School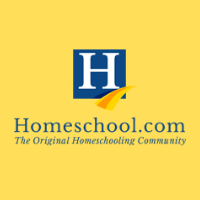 Homeschool.com offers a free guide to getting started with homeschooling your high school student. It's a helpful resource that can point you in the right direction, especially if your family is new to learning at home. The guide features links to state homeschool laws, tips for finding the right curriculum, college prep information, and more. The site also features a handy guide to awarding high school credits.
Science for High School.com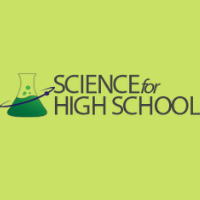 Science for High School is an award-winning science curriculum created by Bridget Ardoin. Ardoin graduated with a degree in microbiology from Louisiana State University and is a homeschooling mother of five. The products offered are designed for hands-on learning in biology, chemistry, and natural sciences.
Families especially rave about High School Biology in Your Home,  which is self-paced and research-based. Students are essentially creating their own biology textbook as they delve into questions about genetics, human body systems, cells, and more. The biology curriculum cost is reasonable at $82.49, with each additional child just $26.99. Add on lab materials are also available.
Life of Fred High School Mathematics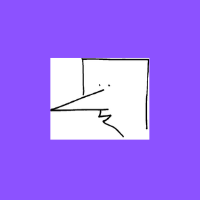 The Life of Fred Math Books are based on the fictional life of 5-year-old Fred Gauss, a child prodigy and university math professor. It's one of the most comprehensive and challenging high school math programs for homeschoolers, but don't let the rigorous coursework fool you. Life of Fred Math is engaging and entertaining.
• The high school curriculum includes:
• Beginning Algebra
• Advanced Algebra
• Geometry
• Trigonometry
• Logic
• Calculus (a college class that some high school students take)
FREE: Ted-Ed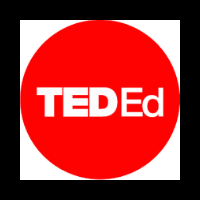 At Ted-Ed, parents can choose from hundreds of Ted-Talks and animations to create what the site calls "Lessons Worth Sharing". The video-based lessons are organized by subject and grade level. Parents can add their own discussion topics, interactive questions, and more to create a one-of-a-kind lesson for their child.
Recently, the group has launched Ted-Ed@home, where parents can sign up to have lesson plans organized by age group to be delivered to their inbox each day for free.
CSM for Homeschoolers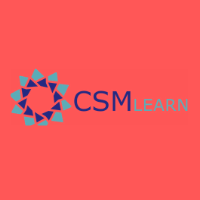 CSM is an adaptive online program that covers practical math and some language arts skills. It's designed to teach kids the skills that matter, and to do so with a degree of mindfulness that will build essential character traits. The American Council on Education recommends CSM for credit, and many colleges will accept it. They offer a free trial to see if it's a good fit for your family.
The coursework may be especially helpful for students whose goal is to obtain an associate's degree or join an apprenticeship-style program. This is because the curriculum does not cover all of the core academic prerequisites needed for college math. Nevertheless, this unique program may be quite beneficial for struggling students who need to develop traits like persistence, problem solving, self-efficacy, resilience, and independence.
Outschool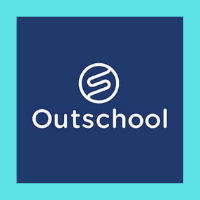 Outschool is a huge resource for homeschooling and remote learning, offering over 100,000 live online classes that take place over video chat. The cost for Outschool's courses start at $10 but can go as high as $200 or more, depending on the material. A look through the current course catalog uncovers some amazing choices for high-school at-home learners, including:
• Earth and Space Science (full semester)
• Introduction to Economics (full semester)
• Architecture: Designing a Home
• American Government and Politics (full semester)
• Manual DSLR Photography 101 + 201 for Teens (full semester)
These are just a few of the hundreds of full semester courses available at Outschool. There are plenty of electives too, including acting, drawing, programming, videography, basketball, personal finance, military history, and countless more. If you are designing a program around your families specific needs and interests, Outschool is a great place to look.
Williamsburg Academy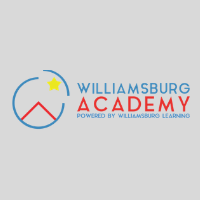 Williamsburg Academy offers a rigorous remote curriculum for high school students designed to teach students to become independent, critical thinkers and prepare them for adulthood. The program offers several options, including a Classic or Honors workload, flexible scheduling, and more.
The curriculum covers leadership, social studies, language arts, math, science, fine arts, PE and health, and electives. Costs vary, although Williamsburg Academy is definitely one of the more costly programs available. Williamsburg graduates have gone on to Yale, Harvard, London School of Economics, and other high-profile universities.
HSLDA Guide For Mapping Out High School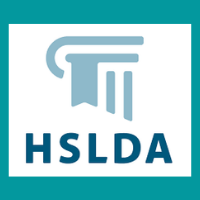 This site offers several complete year-long online high school courses in 10 different subject areas for students in grades 7-12. Plus, they have a terrific eight-week SAT prep program and some advanced placement courses. Discounts are available for homeschoolers. HSLDA also has some great free and detailed articles on record-keeping, transcripts, year-end assessments, college entrance exams, GPAs, and more.
FREE: The Ultimate Guide to Homeschooling High School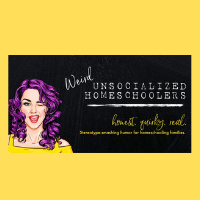 The Ultimate Guide to Homeschooling High School was written by Kris Bales, former owner and founder of Weird, Unsocialized Homeschoolers. She's also a parent to three homeschool grads, which makes her uniquely qualified when it comes to the best homeschooling resources for high schoolers.
The guide is precisely as titled and more. It's a massive list of helpful tips, covering everything from choosing a curriculum to getting ready for college and everything in between.
Schoolhouse Teachers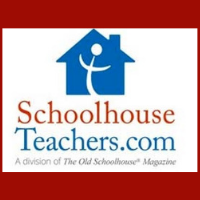 Schoolhouse Teachers is a division of the old schoolhouse magazine and a one-stop-shop for Christian homeschoolers. It's a membership site that offers a wealth of benefits; visitors can search by grade level and subject to find a vast range of materials appropriate for high school students (or any grade level).
The fee for pre-K to 12th grade is $159 per year and covers the entire family. Members can access any subject or grade level on Schoolhouse Teachers at no additional costs. Notably, parent support is also covered.
FREE: Typing Club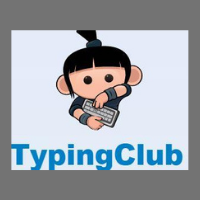 If your high-schooler hasn't yet picked up touch-typing, now might be a good time to start. Typing Club is a free and paid interactive online typing course designed for all skill levels. It covers 685 lessons, some of which are free and will at least get your high-schooler started with some top-notch keyboarding skills.
FREE: Easy-Peasy All-in-One High School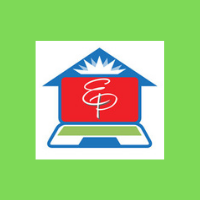 Easy-Peasy makes our list again as one of the top free homeschooling resources, this time for high school students. Lessons are accessed through the site's dashboard at myepassignments.com. Incidentally, this is also where you will choose the desired course load. You can also select a grade level and go with a set of preassigned courses.
There's not much to dislike about Easy-Peasy. There are plenty of other amazing things to explore on the site, including how-tos, printables, troubleshooting guides, and a huge list of support groups.
The Home Scholar: Helping Parents Homeschool High School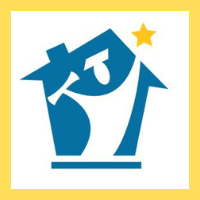 The Home Scholar was founded by author Lee Binz. The site specializes in helping parents with the many challenges of homeschooling high-schoolers, especially when it comes to record-keeping, college applications, transcripts, and other necessary paperwork. There are several resources on the site; some of them are free, while others are paid.
One of the highest-rated resources at The Home Scholar is the parent training courses. These are reasonably priced PowerPoint presentations on various topics, including planning a graduation for your homeschooler, getting scholarships, and several others.
Donna Young Printables and Resources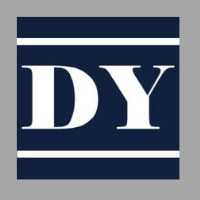 If you're looking for some basic printable forms for record-keeping, lesson planning, and more, Donna Young has some downloadable options. The site is not fancy, and you may need to search a bit to discover what you're looking for, but you will definitely find one or two keepers.
7 Sisters Homeschool—Innovative Homeschool Helps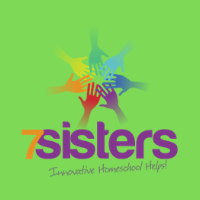 Created especially for homeschooling high schoolers, 7 Sisters is a treasure trove of resources and information. The site features a huge list of authoritative guides on a variety of homeschooling topics, including:
• An Authoritative Guide to Transitioning to Homeschool High School
• Authoritative Guide to Homeschool Career Exploration
• An Authoritative Guide to Out-of-the-Box Credits for Special Needs Homeschool High Schoolers
You will also find links to the 7 Sisters podcast, a paid self-paced online course, an online store, drama resources for homeschoolers, and much more.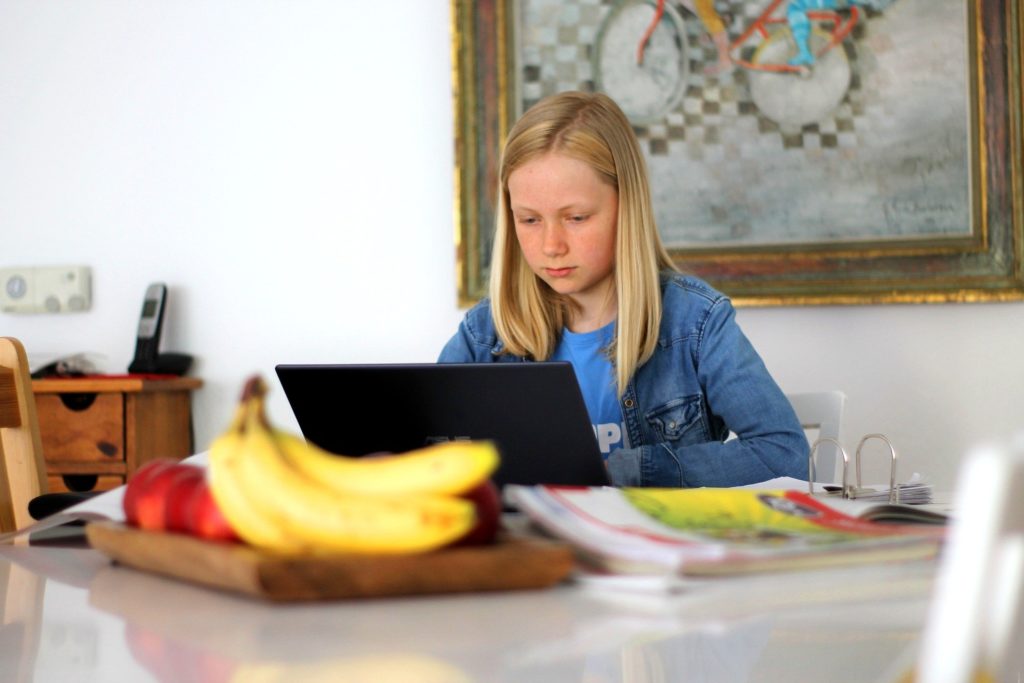 Best Homeschooling Resources for Special Needs
Memoria Press Simply Classical Curriculum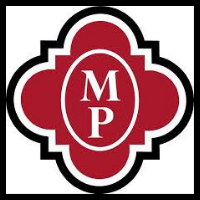 Memoria Press is well- known for their classical education curriculums for pre-K through 10th grade, but their Simply Classical Core Curriculum is designed explicitly for kids with special needs. It starts with a readiness assessment to determine the best program for your child, along with a guidebook for implementing the lessons.
Levels A, B, and C cover skill level ages two to five, while levels one through eight cover skill level ages five through 11. While the program is not designed for a specific class of special needs children, it is easily adapted to most families' needs. Prices vary.
Thriving Minds takes a multi-sensory approach in providing education to children who have been identified with ADHD, autism, dyslexia, and learning disorders. Their focus is on learning difficulties in math and reading, and although they do have some on-site offerings, they also have a robust online program that works great for homeschooling families.
FREE: Homeschooling Mom's Ultimate Guide to Homeschooling Special Needs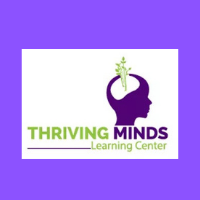 This is a comprehensive article written by author Stacy Wells for Homeschooling Mom. It covers a list of the various types of special needs and the pros and cons of homeschooling kids with special needs. The piece also touches on choosing the right curriculum, IEPs, testing, and helpful tips.
Home educator also features a comprehensive guide for homeschooling special needs children that covers recordkeeping, IEPs, choosing a curriculum, evaluating progress, and more. The article features links to several other posts on the Home Educator site and includes a nice list of the author's favorite curriculums, sorted by subject.
Different by Design Learning is a website created to help parents of kids with learning differences, special needs, and behavioral challenges. The site offers encouragement and practical resources in your journey to teach your special needs child.
The site features free homeschooling resources and lots of great articles. The author, Shawnee Wingert, also offers paid parent coaching sessions and online tutoring.
FREE: HSLDA: Teaching My Kids With Special Needs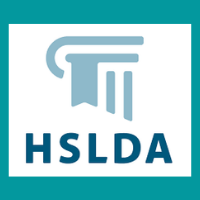 HSLDA's special needs webpage features links to dozens of articles about homeschooling special needs students. The "Why is Learning so Hard" page is particularly helpful, as it has divided special needs into several classes, each with its own list of related resources and articles. There is information available here for parents of students with challenges like hearing and vision impairment, autism, speech disorders, dyslexia, and more.
FREE: Sped Homeschool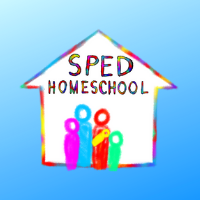 This free website connects families with resources for homeschooling special needs students. It's an excellent clearinghouse for obtaining the materials and instruction you need for homeschooling special needs children. Visitors can peruse six primary sections at Sped Homeschool: Parent resources, curriculum, blog articles, trusted partners and videos and podcasts.
Dianne Craft Right Brain Learning System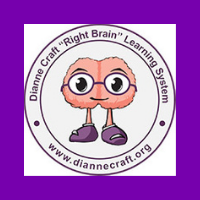 The Right Brain Learning System by Dianne Craft uses a three-pronged approach to help struggling learners. The program is designed to show you how to correct and bypass various glitches in learning and to do so inexpensively at home. It starts with the site's free screening to identify blocked learning gates. From there, you choose the program that best meets your child's needs.
While the paid program may or may not be for your family, the informative articles on the site are filled with lots of information about the possible nutritional issues behind some learning disorders.
FREE: Living With Eve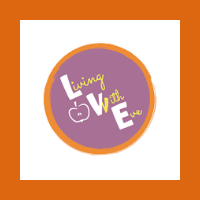 Living with Eve is a lively YouTube channel created by Leilani, a homeschooling mom of four. Her youngest, Naomi, has Down's Syndrome and was the inspiration for the channel. It's a fantastic glimpse into the lives of a family with an exceptional child. Living with Eve has a loyal following too, with over 4,000 subscribers.
FREE Learning Abled Kids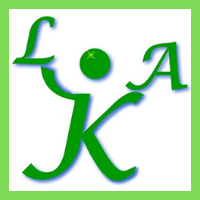 Founded by Sandy Cook, Learning Abled Kids was inspired by the family's failed public school experience and their subsequent move to homeschooling. The author's two boys eventually graduated, each ranked as college sophomores. They were accepted at all the schools they applied to and even earned scholarships to help pay for college.
Sandy now provides paid individual instruction and coaching services and maintains a massive list of free resources on her website. There, you will find case studies, testing and evaluation information, curriculum recommendations, articles, and lots of other resources to pique your interest.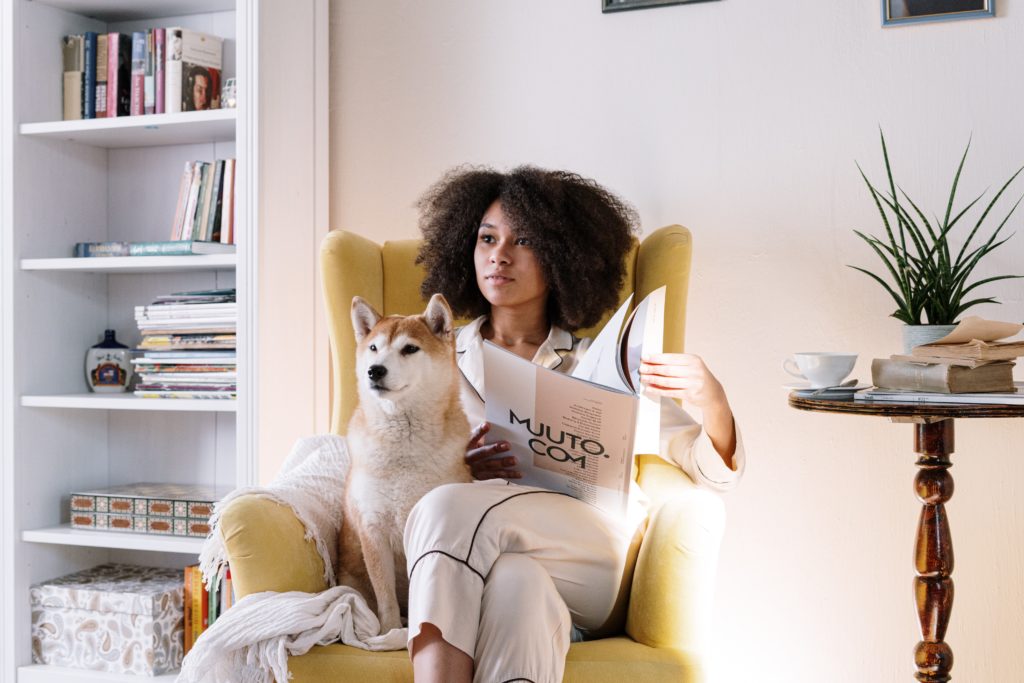 Best Homeschooling Publications
The Old Schoolhouse: Trade Magazine For Homeschooling Families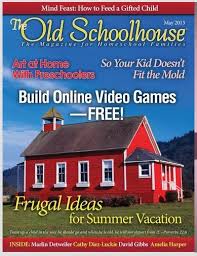 The Old Schoolhouse Magazine is delivered in print, online, or on your smart device. It contains interviews, product reviews, curriculum guidance, resource lists, and much more. While the digital version is handy, nothing quite beats getting this beautifully designed full-color quarterly in the mail.
Homeschooling Today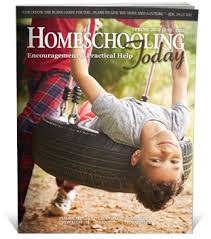 Established in 1992, Homeschooling Today is a print magazine full of practical help and encouragement for Christian homeschooling families. It is mailed three times a year, and subscribers also get an annual holiday edition. You can also check out the latest digital copy at no charge on the website.
Home/School/Life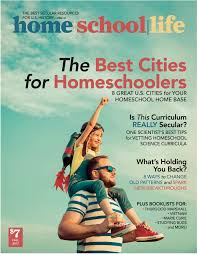 Home/School/Life is a secular homeschool magazine delivered digitally or physically four times a year. It features book and curriculum reviews, inspirational stories, tips, strategies, ideas, and more. The Home/School/Life website itself is a fantastic resource, too!
Home Education Magazine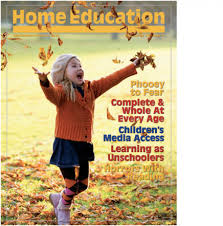 Home Education Magazine was established in 1984 and is one of the most respected publications in the industry. Content includes interviews with homeschooling influencers, tips and advice, reviews, and regular columns written by homeschooling experts. Home Education is published six times a year, and lots of cool back issues are available, too.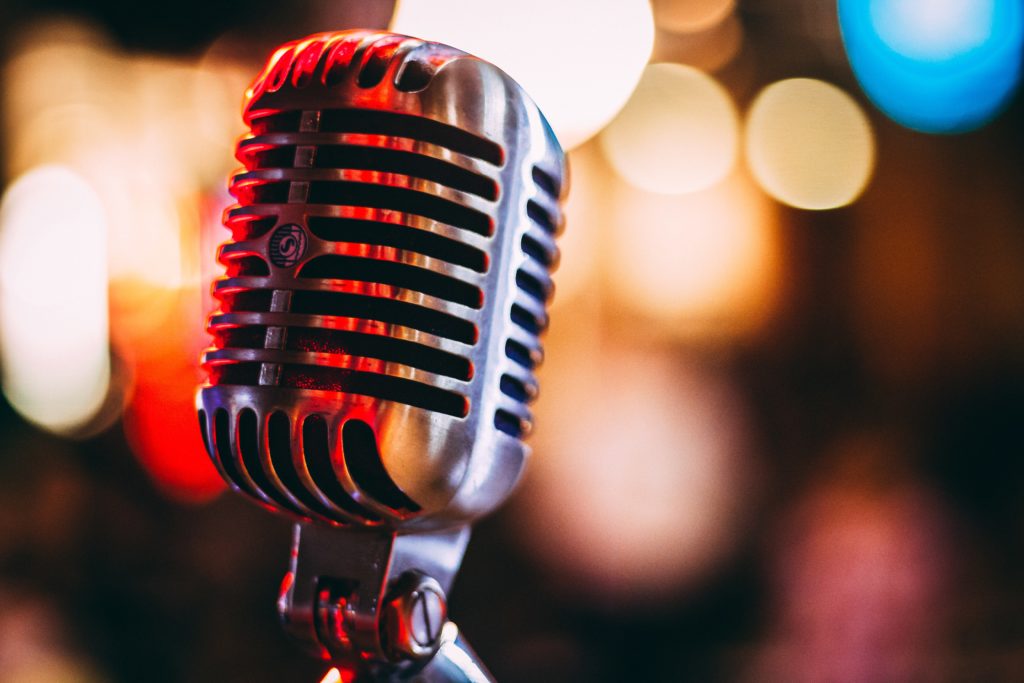 Best Homeschooling Podcasts
Homeschool Unrefined
Homeschool moms Angela and Maren have been friends for over 20 years. They encourage parents to get away from lesson plans and embrace the love of learning, and they talk about how to take tasks off your plate and do less, not more. On Homeschool Unrefined, the duo shares their favorite books, products, and more, all while keeping things fun and light in this pleasant weekly podcast.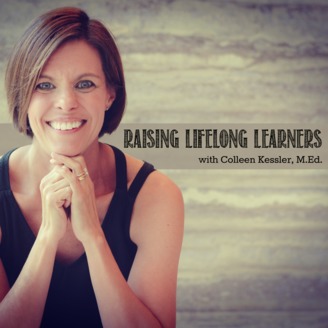 Raising Lifelong Learners
This podcast is focused on homeschooling exceptional and gifted children. Hosted by Colleen, a gifted intervention specialist, former teacher, and homeschooling Mom, it can help you navigate the ups and downs of homeschooling differently wired kids. Raising Lifelong Learners is full of insight and inspiration based on real-world experiences.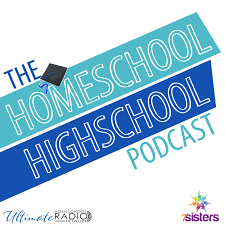 The Homeschool High School Podcast
Recent episodes of the Homeschool High School Podcast discussed learning logic through games, internships, bullying, college safety, recordkeeping, and much more. This weekly podcast was developed by 7 Sisters Homeschool and focuses on—you guessed it—homeschooling kids in high school.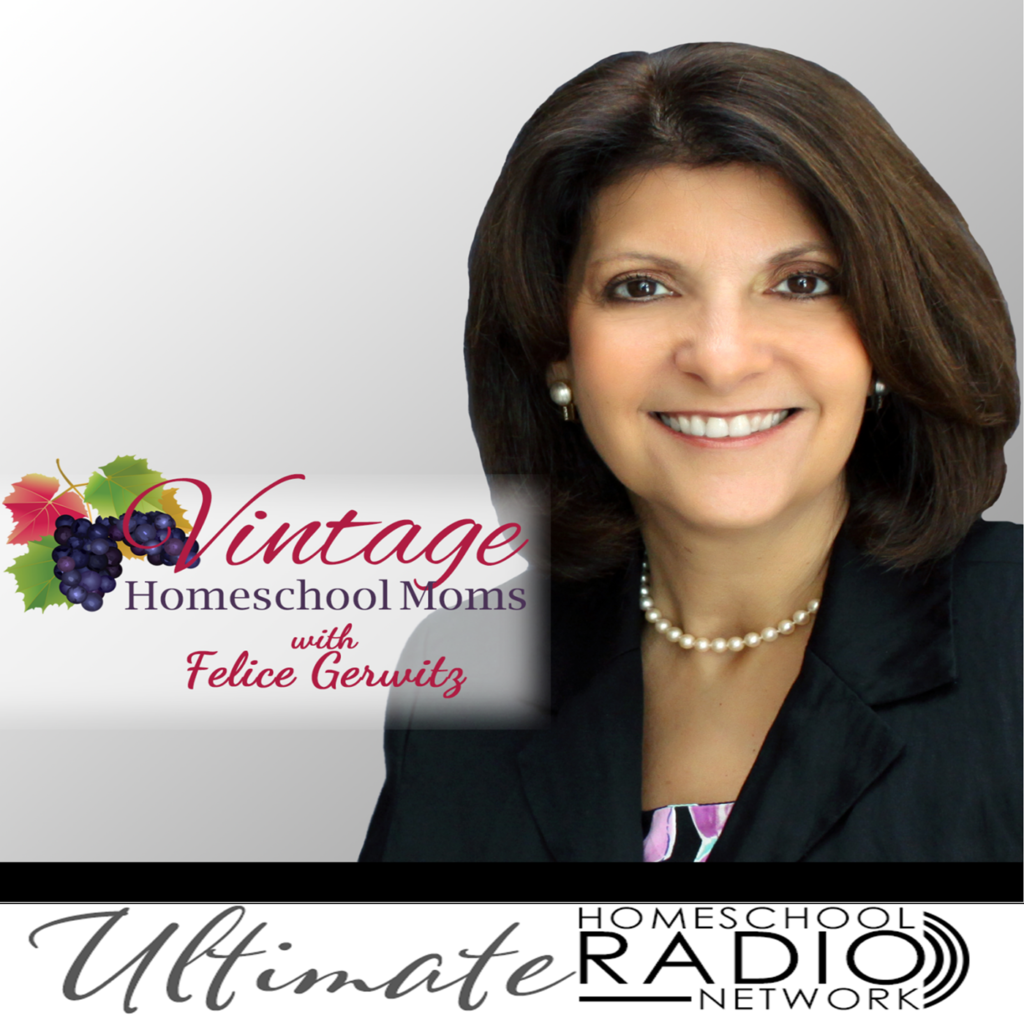 Vintage Homeschool Moms
Felice Gerwitz is an author, publisher, homeschooling mom, and your host of Vintage Homeschool Moms, an inspiring podcast for Christian homeschoolers. She's also the founder of The Ultimate Homeschool Podcast Network. This podcast airs weekly. Recent episodes included Problems with Socialism, Raising Moral Kids in an Immoral Society, and Time Management for parents.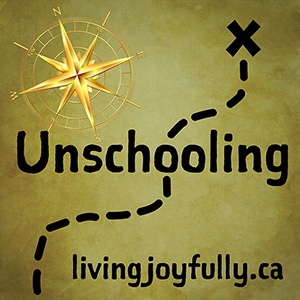 Exploring Unschooling
Pam Laricchia is an unschooling advocate and founder of this long-running weekly podcast. There are over 200 archived episodes, so if you're looking to learn more about non-traditional schooling, you'll have plenty to listen to. Exploring Unschooling features interviews with unschooling veteran parents and a range of topics related to unschooling. The podcast often features teens who discuss their unschooling experiences in their own words.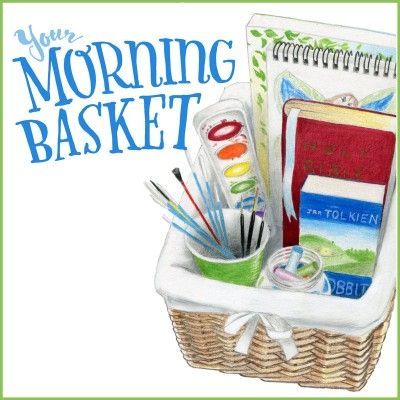 Your Morning Basket
This engaging podcast is hosted by award-winning educator and homeschool mom of three Pam Barnhill. In Your Morning Basket, she discusses everything from morning time with gifted kids to making math enjoyable. Transcripts for each episode are carefully organized and posted on the site, complete with links to each show's resources.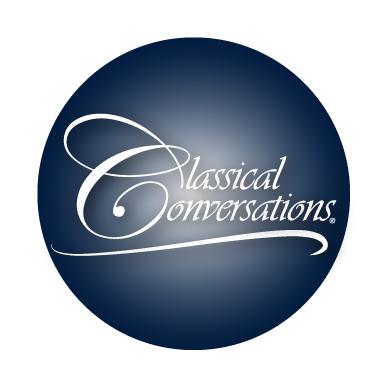 Classical Conversations Podcast
Classical conversations is a homeschool podcast focused on what the founders believe are the three keys to a great education: Classical, Christian, and Community. The podcasts air weekly and focus on a wide variety of topics relevant to homeschooling families, all from a Christian perspective.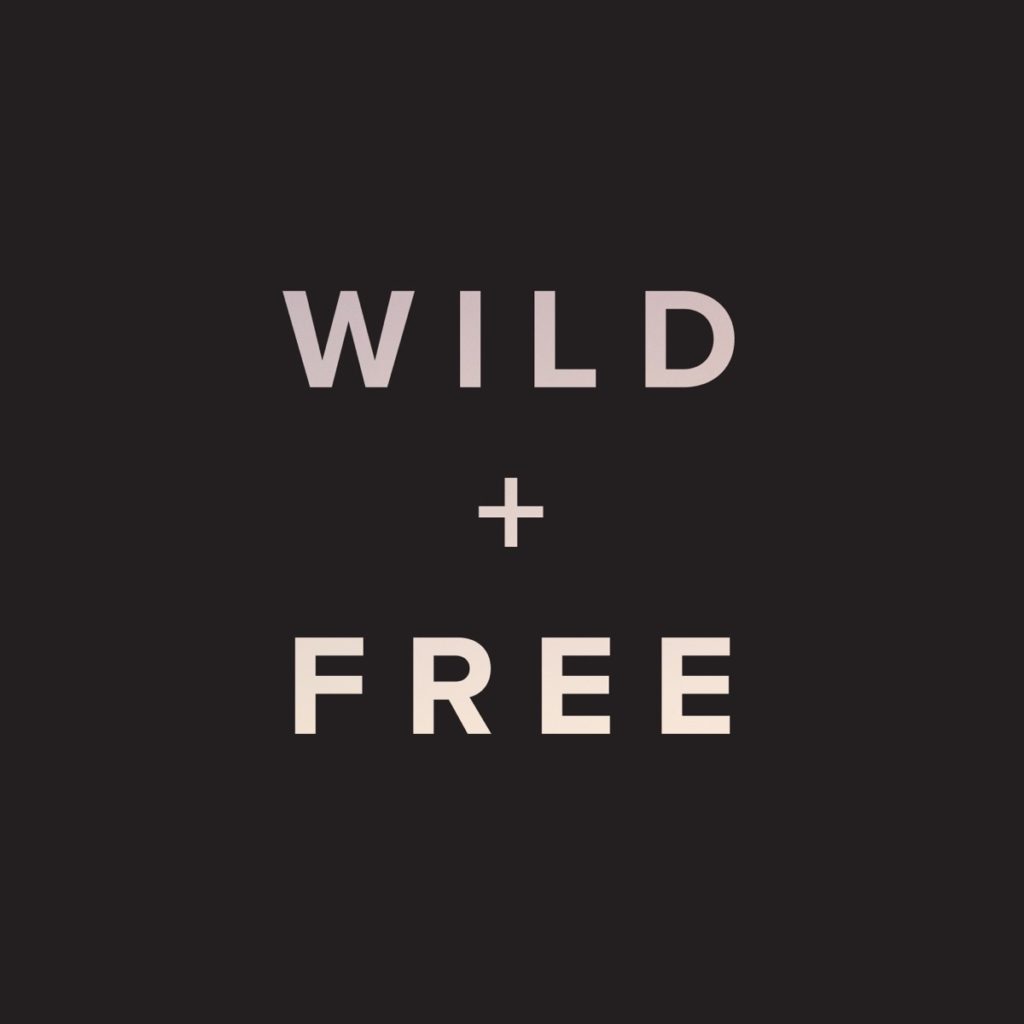 Wild + Free
The inspiration for Wild + Free came from Henry David Thoreau's quote, "All good things are wild and free." It was created by influencer and homeschooling mom Ainsley Arment and is the Wild + Free community's official podcast. (If you haven't checked out their gorgeous web page, do so now.) It airs weekly and covers a range of thoughtful topics related to learning at home.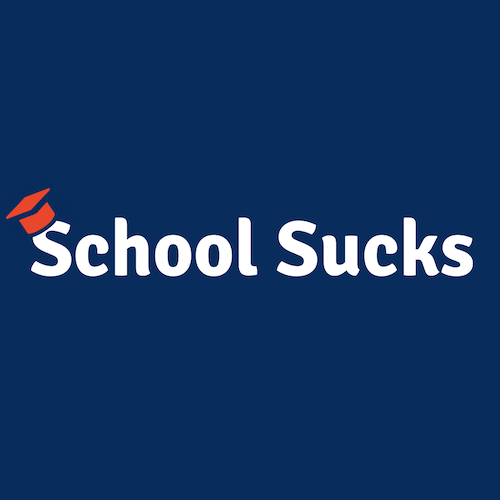 School Sucks Podcast
The School Sucks Project podcast is informative and engaging while it focuses on the problem of why school sucks and what to do about it. The podcast is an offshoot of the School Sucks site, which also features a Youtube channel and community of self-directed learners. It promotes real education, peaceful parenting, self-knowledge, personal growth, learning at home, and non-violent communication.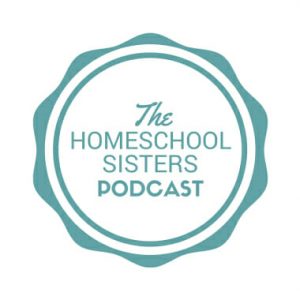 The Homeschool Sisters
This is a fun podcast hosted by homeschooling Moms Cait and Kara. They cover a wide range of topics with hilarity and a down-to-earth style. Highly relatable, The Homeschool Sisters' relevant and helpful advice is both refreshing and entertaining.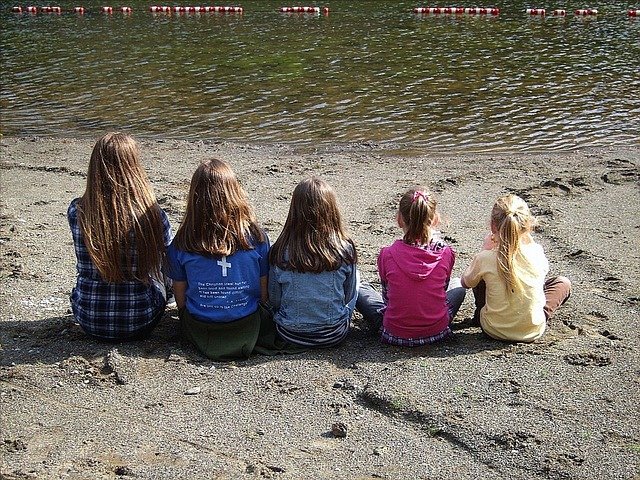 Best Unschooling Resources
Editors Note: Unschooling is a form of homeschooling that involves letting students' curiosity and interests guide their learning path rather than a particular curriculum or method. It's informal, essentially rejecting the entire concept of structured education. There are lots of resources and information available about this growing trend. Here are just a few options:
FREE: Life Learning Magazine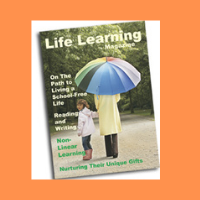 Life Learning Magazine describes itself as "A source of support and information about non-coercive, interest-led, home- and community-based, learner-directed education for all ages." It's a digital publication with over 400 articles about unschooling and self-directed learning, an invaluable resource for unschoolers.
FREE: Self-Directed Learning With Blake Boles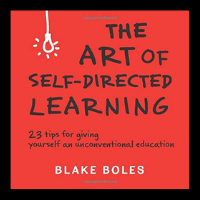 Blake Boles is a writer, speaker, and unschooling advocate who shares his work via his website and podcast. He organizes trips for unschooling teens through his company, Unschool Adventures, and has written numerous books on alternative education. There are lots of interesting articles to read on this site, as well as links to his podcast, where you can tune in Boles' latest adventures.
FREE: School Sucks Project—Liberated Learning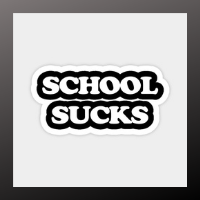 The School Sucks Project was created in 2009 by former teacher Brett Veinotte. The site promotes learner-driven education and is a place to help students and parents take learning into their own hands. The site is packed full of videos, articles, and other tools to help with this mission, and Veinotte offers much of it for free. A premium membership option unlocks access to several other features.
FREE: Unschool Rules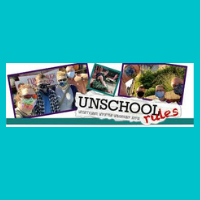 Unschool rules is a blog written by a secular unschooling family in Pennsylvania. Although the posts are a few years old, they still contain a wealth of detailed information about the family's unschooling journey. A few of the posts discuss their unschooling art projects, how they approach learning using video games and apps, and how they deal with critics of their radical unschooling lifestyle.
FREE: I'm Unschooled. Yes, I Can Write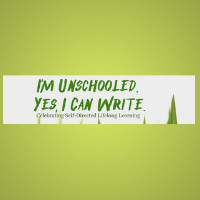 I'm Unschooled. Yes, I Can Write is written by Idzie Desmarais, a Canadian kindergarten dropout and adult unschooler in her 20's. She focuses on unschooling, freedom-based education, and related subjects such as respectful parenting and youth rights.
The blog is a compilation of resources and writings, including one essay by Desmarais we found particularly compelling, titled: In Praise of The Unexceptional: Because Unschooling Doesn't Have to Be Impressive.
The Unschooling Handbook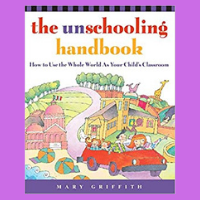 This 240-page book by Mary Griffith is ideal for those who are just starting to explore unschooling. It covers how unschooling differs from other methods (including traditional homeschooling) and is sprinkled with anecdotes and helpful advice from other unschoolers around the country. While it's not a "how-to" book as the title suggests, it's a useful conversational-style guide on the philosophy of unschooling.
FREE: Living Joyfully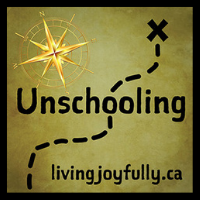 Created by Canadian author and homeschooling mom Pam Laricchia, this beautifully-designed website features a wealth of resources related to unschooling and non-traditional learning. You can sign up for Laricchia's mailing list and access her book, "What is Homeschooling" for free, or subscribe to her podcasts, where you will meet a new unschooling parent each week.
You can also join a community of like-minded unschoolers in the Living Joyfully Network, as well as read countless articles, blog posts, and more. The site is another excellent place to uncover unschooling resources that you may not have thought of yet. Most of the site's content is free, although the community and the author's books are paid resources.
FREE: Stories of an Unschooling Family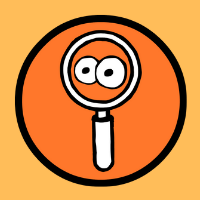 Stories of an Unschooling Family is an Australian blog created by mother and unschooler Sue Elvis. The site features a vast archive of unschooling stories sorted by year and dating from 2011 to the present. Plus, you'll find resources for individual age groups and subjects, videos, books, and more.
Elvis hosts a podcast that can be accessed right from the site, and new episodes air fairly regularly. The most recent one featured a lively conversation between Elvis and her daughter, where they discussed exercise, escaping into a novel, and other projects and activities they are excited about.
FREE: Sandra Dodd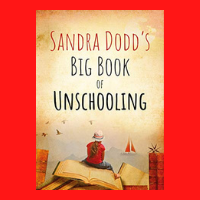 Sandra Dodd is a well-known unschooling advocate and the author of "Moving a Puddle" and "Sandra Dodd's Big Book of Unschooling." Her articles have been featured in many homeschooling and unschooling publications, and her website features a large collection of resources for unschoolers.
You can spend a lot of time on this site going down the rabbit hole, so if you want to immerse yourself in unschooling information, this is the place to do it. Dodd has an extensive YouTube playlist, several blogs, and a substantial Radical Unschooling page with topics listed alphabetically.
FREE: Wildschooling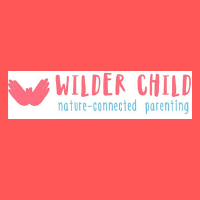 Nicolette Sowder is the founder of Wildschooling, a movement inspired by unschooling, The Reggio Emilia Approach, Forest School, Waldorf, Earth Schooling, Charlotte Mason, peaceful parenting, unschooling, and other holistic learning methods. It's grown into a robust community that serves as inspiration for educators and homeschooling/unschooling families. The site features both paid and free resources.
While not strictly for unschoolers, the focus on nature-based learning is at the heart of Wildschooling, so we've included it as a resource. The site features a blog with lots of creative ideas for learning. Most recently, a "frame the blue moon challenge." Wildschooling also has an active Facebook group with almost 65,000 members.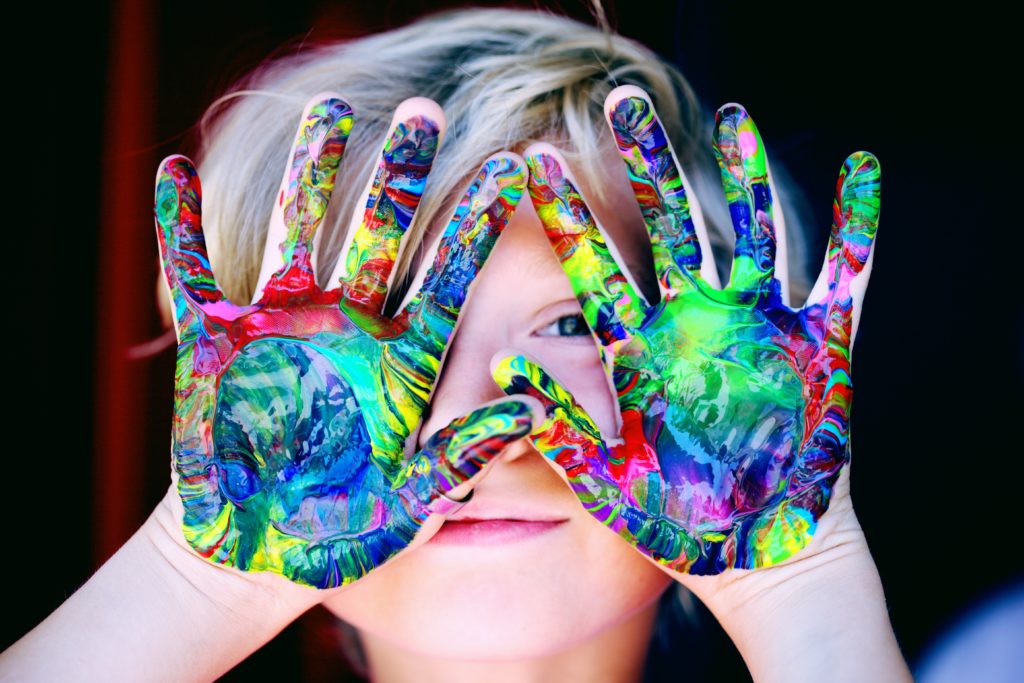 Best Homeschooling Resources for Art
Masterpiece Society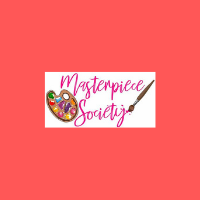 Masterpiece Society was created expressly for homeschoolers to teach art. Far from being just another project-based site, it offers structured lessons across various mediums for all different ability levels. It's a membership site that includes mixed media workshops and courses, unit studies, step-by-step lessons, and more. The cost is $29 per month.
If you're interested only in different site components, you can forgo the membership and choose from different products. For example, they have 13 art appreciation courses that you can purchase separately or as part of a bundle. If membership is not in your budget, the blog itself features free instructions for different art projects, complete with supply lists and recommended books to explore each medium further. There's also a great podcast to listen to.
Atelier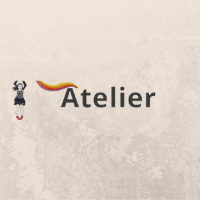 Atelier is an award-winning art curriculum for homeschoolers featuring eight levels, each encompassing a year of art lessons. Instructions are designed for ages eight through 16 and can be accessed online or through mobile.
Each level features 20 developmental, sequential lessons, downloadable and printable lesson plans, and full supporting documents for teaching the courses. The curriculum covers artist appreciation, art history, multicultural art, self-expression, and media exploration. Prices vary.
FREE: Creative Cricket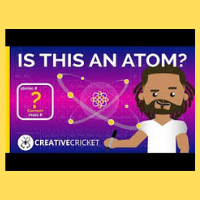 Creative Cricket offers cool art lessons for kids via its YouTube channel. The classes are designed to integrate art into science, history, architecture, and even sports (how to draw a football quarterback) through drawing, coloring, and illustrating.
One of Creative Cricket's most popular lessons is, "Drawing Atoms: How Small Are They?" It teaches kids to draw the basic structure of an atom and how elements are formed through nuclear fusion. Another covers a history lesson of the Washington Monument, with instruction on how to draw shapes like the Obelisk. Each lesson is free.
FREE: Incredible Art Department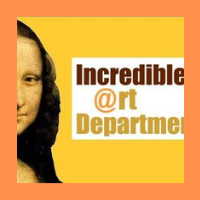 Incredible Art Department is a repository of thousands of art products and lessons, sorted by grade level and topic. The online library is available to parents, teachers, educators, students, or anyone who wants to use it. Incredible Art Department contains projects and lessons for students of all ages, art teacher resources, games, and hundreds of other categories. It's a one-stop resource for all things related to art.
FREE: The Imagination Factory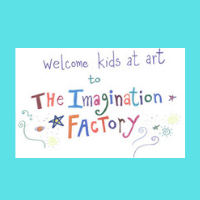 The imagination factory teaches kids and parents how to create art using recycled objects. The site has received several awards from various homeschooling organizations over the years, and it's easy to see why. It's just plain fun. If you have an artsy kid in your life, turn them loose at The Imagination Factory and let them start creating.
The site features a Trash Matcher where kids can search up an item of trash, and it will tell you all the projects you can make with it. The Scout Badge Matcher lines up various recycling activities with their corresponding scouting badges, although this also serves as a helpful way to integrate art projects into other subjects. There's also a page of links to other great sites to explore.
FREE: Archkidtecture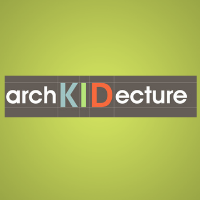 At Archkidtecture, kids can engage in cool, hands-on art projects like creating a hexagon shelf out of popsicle sticks or building their own Swedish fort. The site was established by Julie Cowan in 1996 to encourage visual literacy. The projects themselves use art to understand math and science concepts through the medium of architecture.
Masterpiece Art Instruction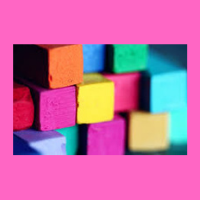 This website is devoted to showing parents how to teach art at home effectively, but self-learners and students can also use it independently. Students can take paid courses through the Masterpiece Online Academy but there is also a small list of free projects and lessons.
The Art for Academics section has creative art project parents can use to help their children explore science, social studies, holidays, and other subjects.
FREE: Kinder Art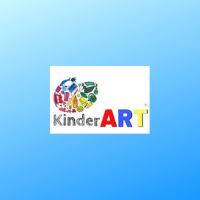 Although this site's name suggests art for younger children, there are actually lots of resources for students in grades K through eight here. Projects are separated by both grade level and technique or medium, so you can easily find just what you're looking for.
Lessons at Kinder Art include printmaking, sculpture, collage, painting, STEM, architecture, crafts, art history, multicultural art, recycling, drama, and more.
Artistic Pursuits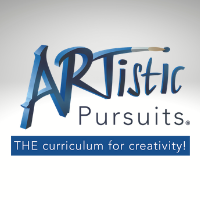 Winner of the Old Schoolhouse Award for six years in a row, Artistic Pursuits is a full art curriculum for students in preschool through high school. Each grade level has one or more books that encompass a series of lessons. Artistic Pursuites also has supply packages to correspond with the lessons, or parents can choose to purchase both together and save.
In the younger grades, you will learn alongside your child as you read the lesson. Older children can work on their own. You don't need to be proficient in art to teach the classes. Everything you will need is included, and prices vary.
Creating a Masterpiece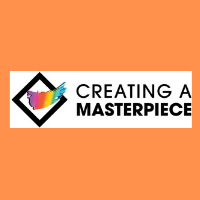 Created by Sharon Hofer, Creating a Masterpiece offers fine art lessons online for kids of all ages. Adults can even join in on many of the amazing projects on the site. There are three membership levels, or you can choose from individual mediums such as batik, wood burning, glass, pastels, and more.
Depending on the complexity of the projects, classes are broken into sessions. There are six levels of courses for various media and five levels for drawing. Children at different ages and ability levels can work on the same project simultaneously, so it's an excellent option for bigger families of homeschoolers. If you want to try it out before you commit, there is a free sample project available.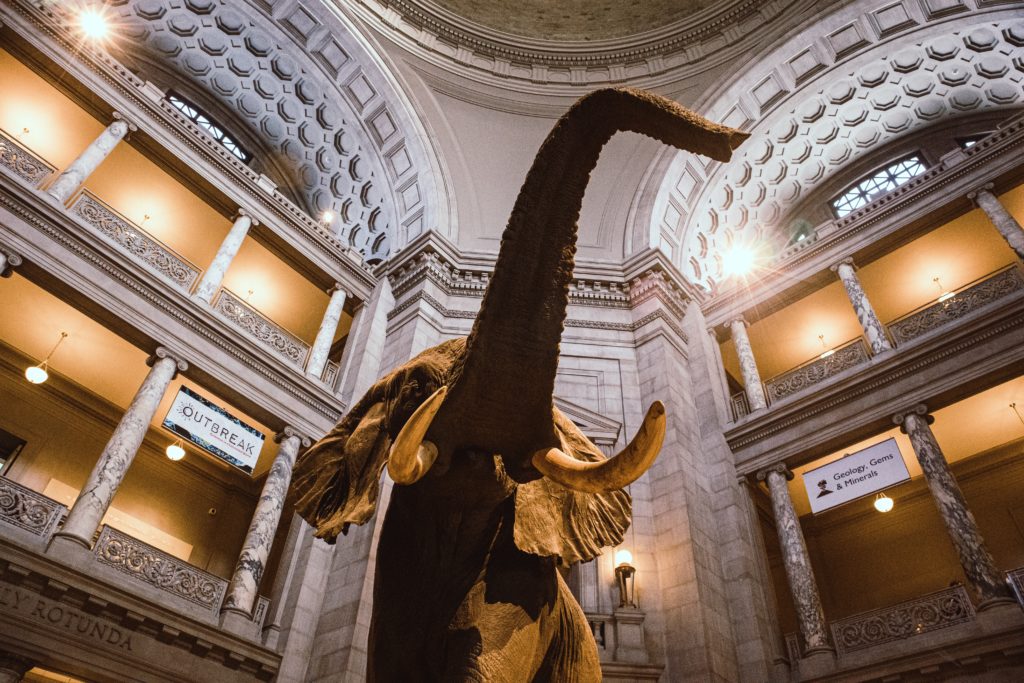 Best Homeschooling Resources-Museums and Virtual Field Trips
Google Earth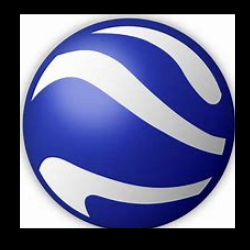 Google Earth is perfect for exploring the planet when travel is restricted, and the site's education portal is the place to go when wanderlust strikes. Students can use Google Earth to take a trip to the International Space Station or travel around the globe with Carmen Sandiego, and other amazing adventures.
National Park Foundation Virtual Visits
The National Park Foundation offers stunning virtual tours of places of interest, including the Clara Burton National Historical site, Hot Springs National Park, Crater Lake, New Bedford Whaling National Historical Park, Yellowstone, and more.
Scholastic's Interactive Tour of Ellis Island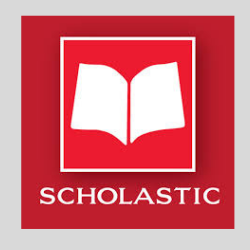 Ellis Island's Island's interactive tour features photos, films, and stories along with a teacher's guide and printable worksheets. A Scholastic virtual tour rounds out the online experience.
Exploratorium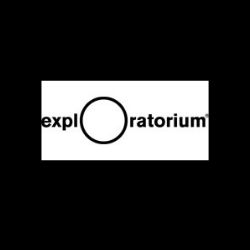 San Francisco's Exploratorium is a feast for the senses, even if you can only visit it online. For homeschoolers, the site offers a variety of cool science projects that will blow your mind.
Smithsonian Learning Lab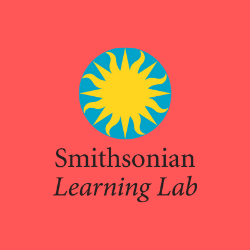 The online Learning Lab at the Smithsonian is an interactive, free platform where families can discover millions of incredible treasures from the World'sWorld's largest museum and educational complex.
NASA for Students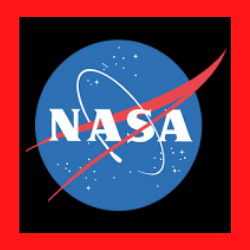 NASA for Students is a rich collection of resources and activities hand-picked by STEM experts at NASA. The platform has learning opportunities for grades all grade levels and is entirely free.
Museum of Modern Art MoMA Learning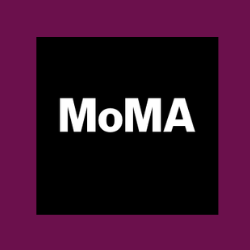 MoMA Learning is for anyone, whether you're a student, educator, or a lifelong learner. The page features strategies and tools like worksheets, slideshows, and other resources you can use for independent study or in the classroom. MoMA makes engaging with contemporary and modern art a breeze.
New York Times Learning Network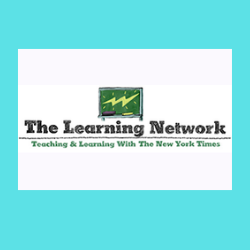 At the New York Times Learning Network, there's a new lesson every day. The site promotes creative and critical thinking through multimedia and has resources for students and teachers alike.
National Geographic Classroom Resources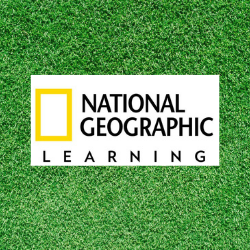 The new Learn at Home program by Nat Geo is designed expressly for remote learning and features impressive collections of inspiring and engaging lessons students can complete at home. There are hundreds of free activities, lesson plans, and interactive experiences on the site.
Federal Reserve Bank of San Francisco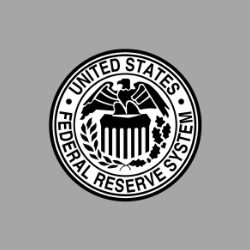 Explore economics, the federal reserve, and personal finance through the Federal Reserve Bank's education portal. Students can play the game "Chair the Fed," "check out a virtual currency exhibit, take a lesson in personal finance, and more.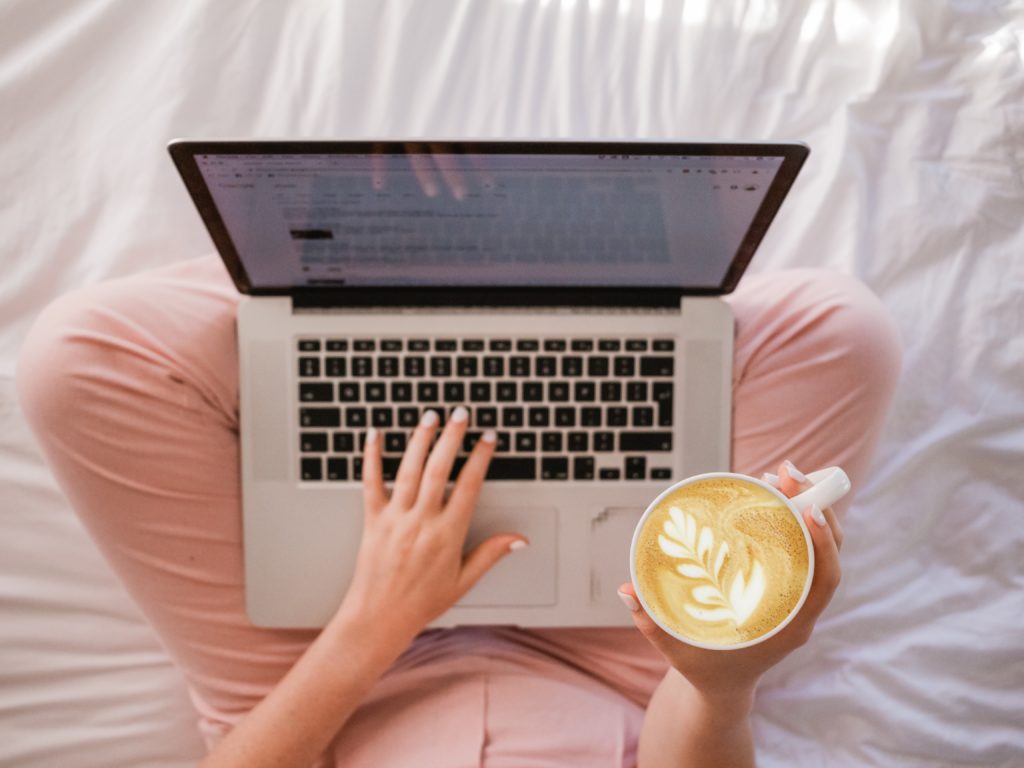 Best Homeschooling Resources—Blogs
Homeschool.com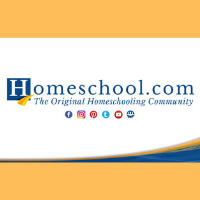 Billing itself as "The Original Homeschooling Community," Homeschooling.com is a website/publisher of content, products, and resources related to home education. The site features how-to guides, curriculum and product reviews, articles, freebies, a podcast, and much more. It's a great place to visit whether you are new to homeschooling or a seasoned veteran.
Simple Homeschool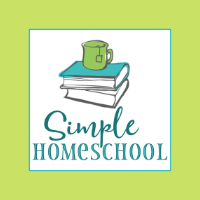 Simple Homeschool is a blog created by Jamie Martin, a woman who labels herself as a "highly sensitive, introverted Mom." She writes beautifully about the everyday joys and challenges of homeschooling, with new and engaging posts every few days. The site also features Jamie's product recommendations, a podcast, and links to the author's best-selling books.
Confessions of a Homeschooler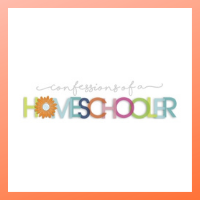 At Confessions of a Homeschooler, visitors will find detailed lesson plans, schedules, reading lists, and printables organized by grade level. This is a unique free resource you can turn to if you want to get organized or need a little extra help. The site also features articles, a forum-style community, a podcast, projects, and a vast list of resources. COAH is the perfect place to visit when you need to relax and regroup.
Real Life at Home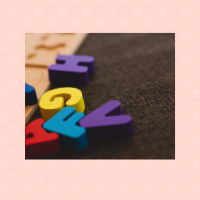 Real Life at Home is a fun blog created by homeschooling Mama Angie Kauffman. This is the perfect stop if you're looking for a fun activity, recipe, or project to do with your little ones. There are tons of free high-quality printables on this site, along with links to Kauffman's very reasonably priced eBooks.
The Homeschool Mom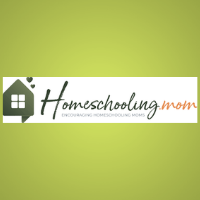 The Homeschool Mom is one of the oldest and most popular blogs on homeschooling on the web. The site is packed full of information about all styles of homeschooling and features lists, reviews, articles, inspiration, and more. Viewers can get help by subject, read real curriculum reviews, learn about local and state homeschooling laws, and more.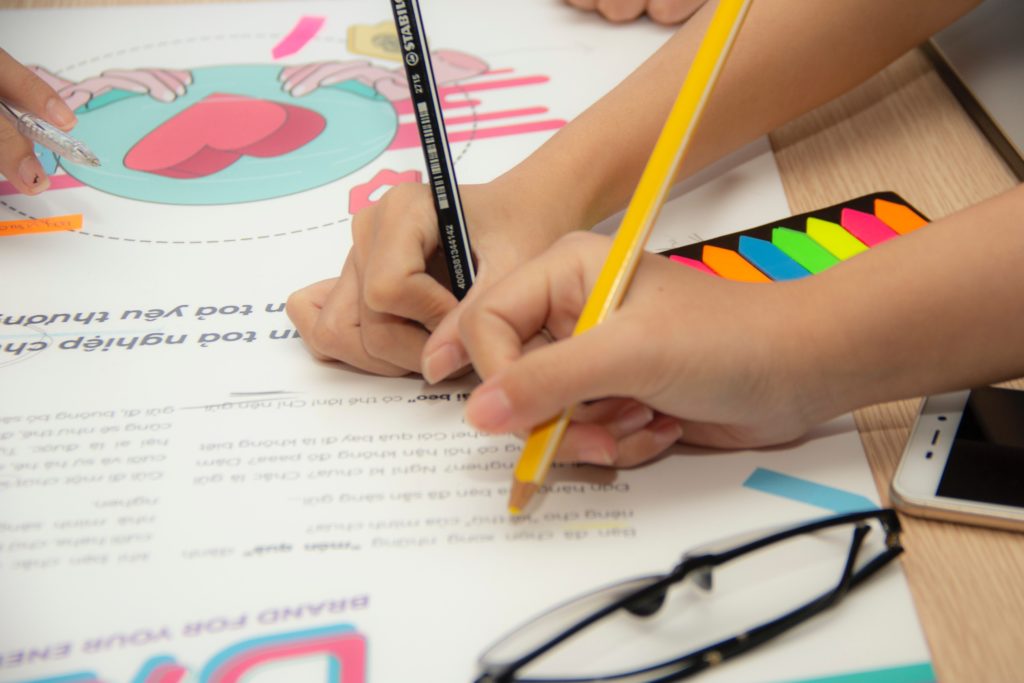 Best Homeschooling Resources for Foreign Language Learning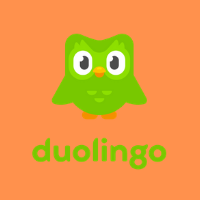 FREE: Duolingo
Duolingo is a language learning site that combines games and lessons on an interactive platform accessed on the web or your smartphone. It's fun, free, and one of the top choices for homeschoolers who want their kids to learn another language.
Currently, the site offers instruction in 36 languages. Kids can race against the clock, earn points for correct answers, and stay motivated with virtual coins that unlock new levels of language mastery.
Time For Learning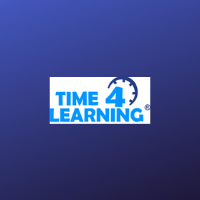 We've reviewed Time for Learning's curriculum options in this review, but their foreign language learning courses are fabulous, too! Homeschoolers who are Time For Learning members can access the various courses for six months at a time. Instruction is available in English (American), Spanish (Latin American), Chinese (Mandarin), Latin, French, German, Italian, Japanese, Russian, or Hebrew.
The cost for six months is $59.95 per student/per language, and those who have used the program say it's well worth the investment. The program teaches children to speak the language and think in the new language, too.
Language Nut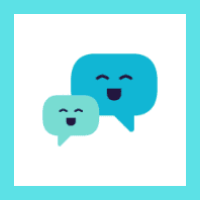 Many elementary and high school teachers use Language Nut, and they have a reasonably-priced subscription to their platform for homeschoolers as well. $29.95 a year gives elementary students unlimited access to over 22 languages. The program uses games and sentence building exercises to build proficiency.
The cost goes up to $39.95 a year for middle and high school students and includes access to 30 games and 8000 Exam Revision Questions.
Babbel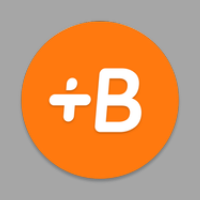 Babbel is a subscription-based comprehensive language learning platform with instruction in 13 different languages. The site is geared toward adult learners, so it's best used by kids in the upper grades. The company claims that Babbel is the shortest path to a real-life conversation in the new language of your choice.
Memberships start at $12.95 a month, and you can sample a few lessons to see if it's right for you. Babbel also has a helpful YouTube channel with 177,000 subscribers and an enormous library of videos that anyone can access for free.
FREE: Open Culture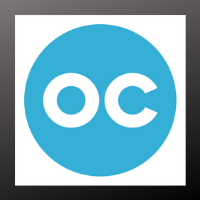 Open Culture is a collection of free language learning resources and lessons from all over the web. There are 48 languages represented in all, and the classes are presented in various formats (Spotify, YouTube, iTunes, Audio, and more.) If you're willing to create your own program, Open Culture can be an enormous help. It's also an excellent place to find quick and simple refresher lessons.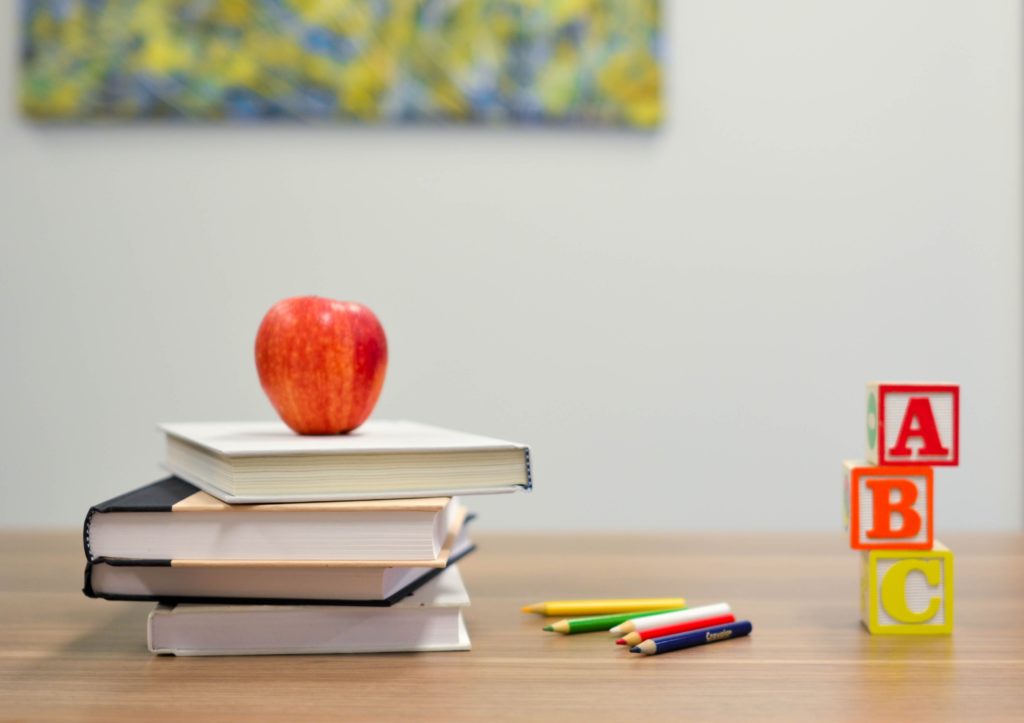 Best Homeschool Resources—Additional Tools and Websites
FREE: Project Gutenberg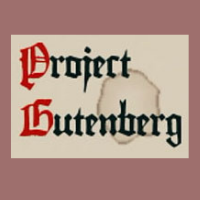 Project Gutenberg is a website containing full copies of over 60,000 books, all of them in the public domain. The site is made possible by volunteers who endeavor to make the classics (and more) available to anyone at no cost. Here, you will find the works of Frances Hodgson Burnett, Anna Sewell, Dostoyevsky, Agatha Christie, and others. There are plenty of audiobooks available, too.
FREE: Homeschool Legal Defense Association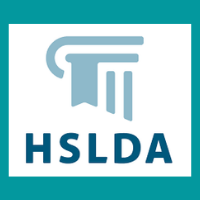 HSLDA is a non-profit advocacy organization that has been working with homeschoolers for over 35 years. They are dedicated to protecting families' rights to provide their children with an education of their choosing.
The site features lots of helpful legal information, a state-by-state list of homeschooling laws, parents' resources, and more. The site is free to use; however, many homeschoolers choose to become members. Membership is worth looking into as it provides families with personalized guidance and legal protection.
FREE: Internet Archive Wayback Machine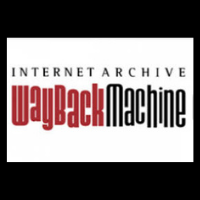 Did you know the Internet Archive is one of the top 300 websites in the world? Consider this: A single copy of this vast collection takes up over 45 Petabytes of server space. Petabytes! Their stated mission is to provide everyone with "universal access to all knowledge." The Archive houses 330 billion web pages, 20 million books and texts, 180,000 live concerts, and a whole lot more. If you can't find it here, it probably doesn't exist.
FREE: Google For Education Free Classroom Resources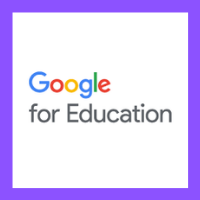 Google offers many free resources and training programs, and its newest Google for Education page highlights three of the most popular ones:
CS First
CS First makes coding easy and fun. It's a free computer science program that teaches coding, with no prior CS experience needed.
Applied Digital Skills
Teach your kids (and yourself) practical digital skills for the future of work in this project-based curriculum.
Be Internet Awesome
This program teaches students about the basics of digital citizenship so they can explore the online world safely and confidently.
FREE: Physics Quest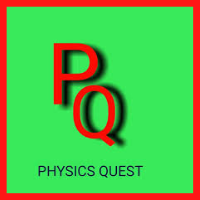 PhysicsQuest is designed by the American Physical Society to introduce students to physics through fun activities and experiments that help foster their interest in math and science. Each year, the APS creates a free PhysicsQuest experiment kit that includes a student manual, teacher manual, extension activities, and other resources to continue the exploration. Past years PhysicsQuest themes are archived and can also be accessed on the site.
FREE: Homeschool Giveaways and Freebies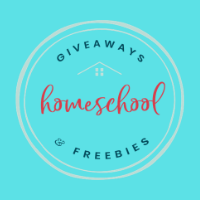 This fantastic site has tons of free stuff for homeschoolers and families. You can search under the homeschool freebies tab by subject or theme, or subscribe to the email list to get new free stuff in your inbox. The site even features three years' worth of monthly meal plans.
They are currently offering over 60 free camping trip freebies that include lots of printable worksheets, games, and activities for planning your next family camping trip. There's even a free printable camping journal from the Crazy Outdoor Mama.
Testing Mom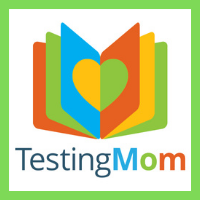 Testing Mom is a testing prep portal for kids in grades K-12. The site has an extensive directory of tests and over 100,000 practice questions for the most common ones. Whether you are simply looking to see how your child scores on a particular test or you are trying to prepare them to pass, this is a good one to check out.
The Testing Mom site is fully accredited. You can access one test for free, and if you decide to join, the cost is $9.99 a month per family.
FREE: Yale Course: The Science of Well Being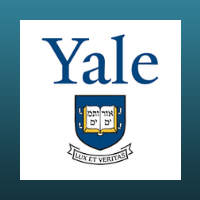 If homeschooling has you stressed to your limits, this free Yale Course can help. "The Science of Well-Being" is 10 Weeks long and is taught by Laurie Santos, a psychology and cognitive science professor. You may be surprised to know that this is Yale's most popular class ever and has been taken by over three million people.
Older kids will get a lot out of this class, too, so be sure to include them. It's a great way to do a little something for yourself. After all, a happier parent is a better teacher, right?
FREE: The Science Bank—Alternatives to Animal Use in Education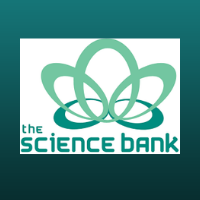 The Science Bank is a free lending program of humane science products designed to offer an alternative to the use of animals in education. It's the most extensive free library of humane science alternatives in the US and one of the best homeschooling resources we've seen.
Search by animal, education level, medium, or subject to find the tools you need. Fill out a form, and The Science Bank will ship your items. Use them for a specified length of time, and return them so that others can learn, too. You will need to provide a credit card in the event that you need to replace the item, and you are responsible for return shipping.
FREE: Wide Open School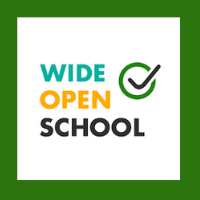 Wide Open School was developed to meet the challenges of remote education in the face of the coronavirus pandemic. It's an entirely free resource for teachers, parents, and students with a wide range of impressive classes and tools, including:
• Remote electives like physical education, arts, and music
• Emotional well-being and digital citizenship programs
• Academics by grade level and subject
• Life skills classes like cleaning, budgeting, and cooking
• Daily and weekly planner templates
• Resources for families experiencing financial hardship
• Equity and social justice resources
These are just a few of many additional resources for families and students you will find on Wide Open School.
FREE: PBS Learning Media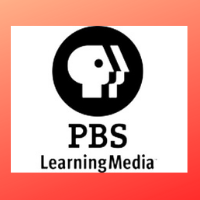 The Public Broadcasting System has a huge collection of learning materials available at no cost. Once you create a free account, you can manage, save, and assign various lessons and classes to your kids. Students have their own platform where they can view the assignments and complete projects on their own.
Parents and teachers have a dashboard where they can adapt and build lessons around PBS content. There are topics in just about every subject area, searchable by grade level. Once you open the site, it will default to the PBS in your region, where you can find individual resources that align with your state's standards.
FREE: Common Sense Media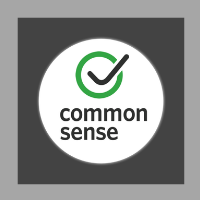 Common Sense Media is an independent research organization that provides reviews, media recommendations, and advice for families. Not sure if the game your kid wants to play or the movie they are dying to watch is age-appropriate? What about the app your eight-year-old is trying to download? CSM has reviews for thousands of movies, games, apps, TV shows, books, websites, and more.
The site also has a list of teacher resources, a robust digital citizenship program for students, and more.
Easy Teacher Worksheets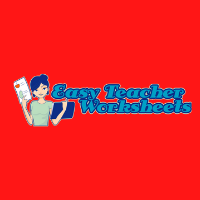 This massive list of teacher worksheets will keep you and your kids busy until the end of time. The math section alone has over 18,000 printable pages. Every academic subject from preschool through high school is covered, with free printables for holidays, goal setting, report cards, and even 500 graphic organizers. It's a thrifty homeschooler's dream come true—just be sure to stock up on printer ink.
U.S. Department of State Homeschooling Resources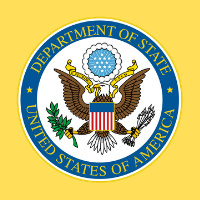 Your tax dollars pay for a lot of things you never even use. It's time to take advantage of some of these resources. For example, we're willing to bet this is the first time you've seen this free educational webpage from the U.S. Department of State. It features a list of remote learning and homeschool resources courtesy of Uncle Sam. Here are just a few of the goodies you will find:
• Ocean activities from the National Oceanic and Atmospheric Administration
• Games, quizzes, and videos about the environment from the Environmental Protection Agency
• Space Place activities and resources from NASA
• Free math games from Prodigy
• Tons of cool stuff from the Library of Congress
Central Intelligence Agency—Spy Kids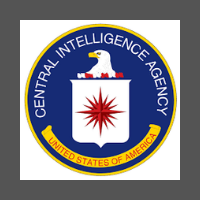 Yes, even the CIA has joined the remote learning bandwagon with its interactive website for kids. If you've got a budding detective in your life, steer them to Spy Kids for a close-up look at the work of the Central Intelligence Agency. There are stories, games, and even a chance to crack the code of Kryptos.
Closing Thoughts
Education is exciting. It truly is! Incredibly, this list of 125 of the best homeschooling resources is merely a drop in the bucket compared to what's available right now. In the digital age, your family can bring the world's most advanced learning opportunities into your home with just a few clicks. We've picked our favorites, but there is much more to discover, so don't limit yourself. Whether you are a hardcore homeschooler or you're simply looking for a few solutions to assist you with remote learning, there's something for everyone here, and further exploration is encouraged!
Related Articles:
Scholarship for Homeschooled Students
10 Best Subscription Boxes for Homeschoolers
Is it Difficult for a Homeschooled Student to Get Into College?