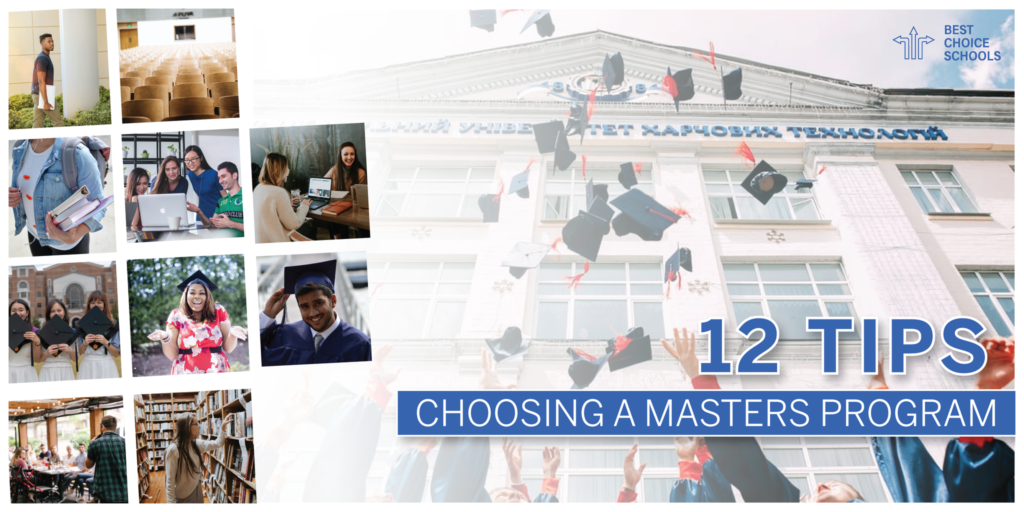 Many people go to college, receive a bachelor's degree, and then assume their formal education years are over. As their careers progress, though, they may find themselves wondering whether or not they should return to college to complete a master's program.
If you find yourself in this situation, you may have a lot of questions. Where should you apply, and what will you study? Will you be able to get a good-paying job in your field? And who can you turn to if you need help making a decision?
Since choosing whether to attend graduate school or not involves many factors, some of these questions can only be answered by examining your unique situation. However, we've got
12 tips we think can get you started if you're serious about pursuing a master's program.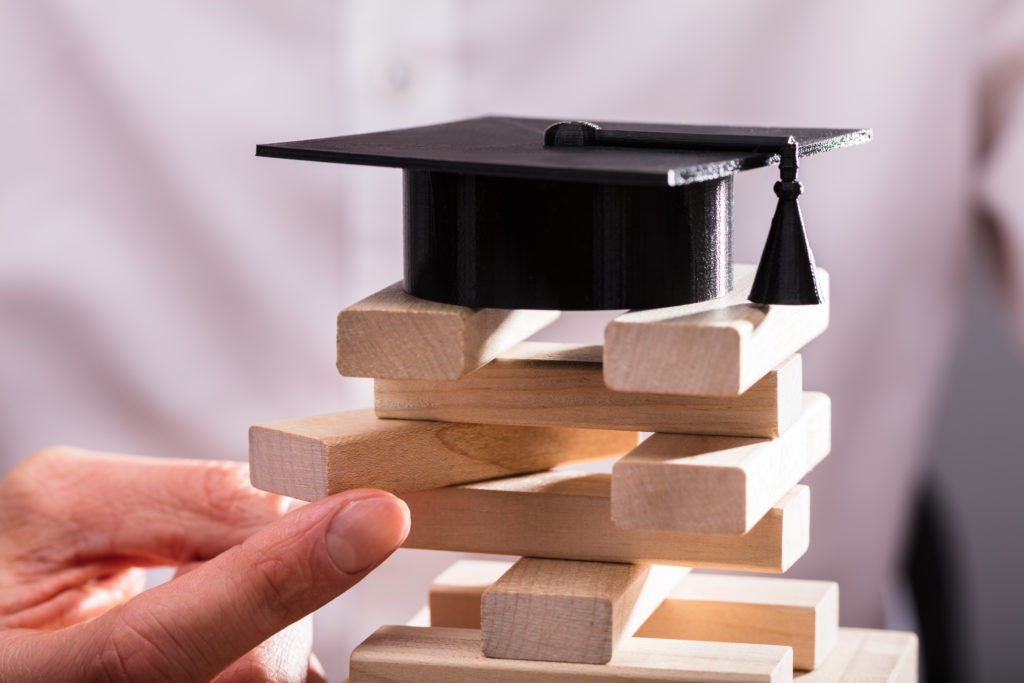 Consider Whether a Master's Degree Is Necessary for Your Career Plans
If you've been working for a few years after college, you now probably have a much better idea of your personal career goals than you did when you graduated. If you're shooting for an advanced or executive position within your field, a master's degree can be a significant asset in your efforts to get promoted.
But if you're happy where you are and don't plan to move up the ladder, the career benefits of getting an advanced degree would likely be limited.
However, there are other reasons to pursue a graduate degree beyond a promotion or higher pay. Earning an advanced degree can bring with it credibility and respect. If you're striving to be an expert in your field, these qualities might be desirable.
Furthering your education can also impart in you more confidence and a sense of accomplishment. It's a big achievement, and some students find just knowing they are capable is reward enough.
Think of It as an Investment in Your Financial Future
If it turns out that your motivation is, in fact, based on potential earnings, you'll want to weigh the decision as you would any other major investment—carefully. Graduate school is not cheap, so consider going for master's degrees associated with high-paying positions like:
| | |
| --- | --- |
| Nurse Anesthetist | $167,950/year |
| Software Developer | $105,590/year |
| Financial Manager | $129,890/year |
| Architecture and Engineering Manager | $144,830/year |
| Petroleum Engineer | $137,720/year |
| Political Scientist | $122,220/year |
| Health Manager | $100,980/year |
| IT Manager | $146,360/year |
If You Want a Career Change, Consider Another Undergraduate Degree
One mistake people often make when deciding to get a master's degree is thinking that their new degree will let them break out of a career they don't feel satisfied with. Although you can advance your career in a given field by getting a higher degree, in most cases, that won't be enough to let you break out of your old job altogether.
If you've decided that you want to work in an entirely different field, a second bachelor's degree may actually be more in line with your goals before you dive into getting a master's degree.
Assess The Competition in Your Field
Are you less competitive in the market without an advanced degree? Even though you may not absolutely need a master's degree to get jobs in your field, going back to get one can be beneficial if most of the job applicants you're competing with already have one.
Even if you're secure in your current company, keeping an eye out for new opportunities and applying successfully for them is an integral part of advancing your career over time.
If jobs in your field only require a bachelor's degree, but most of the people applying for them have a master's, you should go back to school and get yours as well. If you don't, you'll always be at a disadvantage in the job market and, by extension, be tied to the position you currently hold, whether or not it's really the best place for you to practice your skills.
Be Realistic About How Pursuing a Master's Will Fit in With Your Real Life
If you have fond memories of your time as an undergraduate, you may tend to romanticize higher education. This is especially true if you've been out of school for a while. You may forget to account for the many changes that have taken place in your life since graduation.
Far from being the carefree adventure of an incoming college freshman, your experience may have more stressful undertones. If you have a family or a spouse, you obviously need to work these important people into your new plan. Will you need to make childcare arrangements? If you are planning to attend classes around work, how will you make the time?
Fortunately, you're not the first person returning to school after time away, and many schools have resources in place to help students in your unique situation. The availability and type of these resources can also play into your choice.
Contemplate the Location
Naturally, location is something to consider, as well. If you plan to relocate on your own, that alone is a significant adjustment. If you've already gone away to college once, you know what it's like to grow accustomed to new surroundings.
Since you will be living there for the next several years, you will want to make sure it's someplace where you will thrive personally as well as academically. Before making any decisions, you should visit the school and check out the area. Explore the local attractions, businesses, and housing opportunities to get a feel for things.
If your family will be in tow, you will want to look at factors like career opportunities for your spouse and school for your children. Be sure to talk to the locals and ask questions. They can provide you with insight that campus tours and colorful brochures cannot.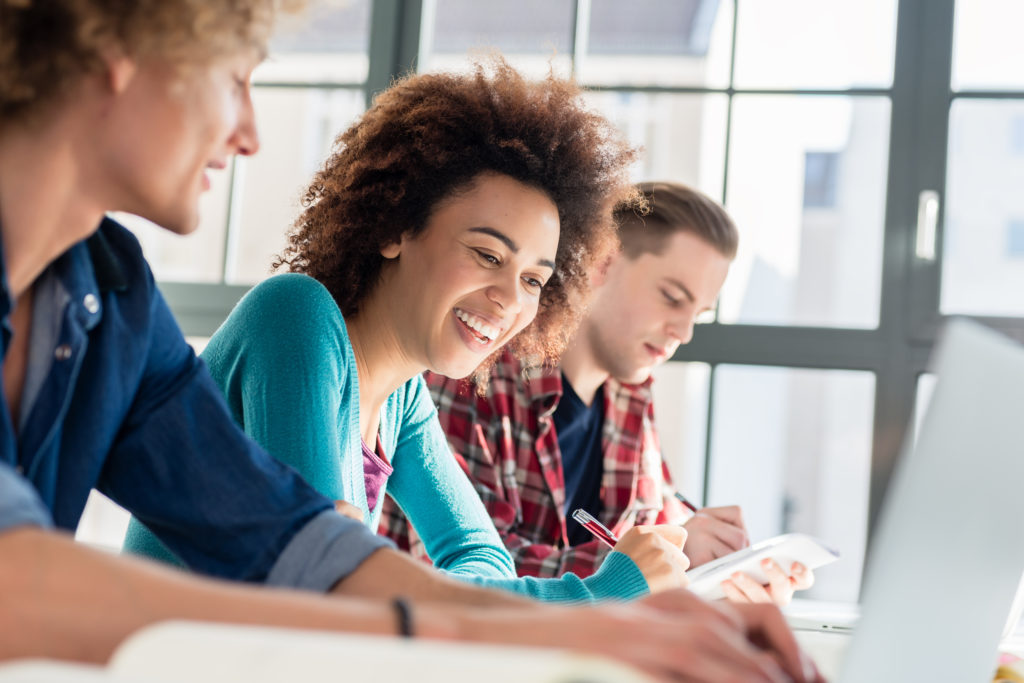 Take Your Time and Weigh the Pros and Cons of Each Graduate Program
You'll want to do some serious digging into the various schools and programs available to you. Begin researching several months to a year before you actually plan to take classes. Take your time and don't rush into anything.
Look for programs that not only help you achieve your goals, but that also offer specializations. A specialized degree track concentrates on an area of coursework specific to the field in which you want to work. An example of this would be an MBA with a marketing specialization or a computer science master's with an artificial intelligence specialization.
Remember, if you rush your decision, you could miss the opportunity to drill down further into what you need. More research means a master's program that is tailored just for you. When all is said and done, you want to be confident and satisfied with your choice.
Consider an Online Master's Program
For some people, going back to school to get a master's degree isn't about school activities and opportunities to mingle with others. They are primarily concerned with what they will be learning. If you feel you can do without the on-campus experience, you might want to look into online master's programs.
Whether you want a master's degree so that you can feel more accomplished in your education, you want to be more adept in a field of study, or for any other reason, there are plenty of ways to get an online master's degree.
These programs are less expensive and have less impact on the schedule of your day-to-day life than traditional classes. If your masters isn't primarily an investment in your career, keeping costs down and making sure that your classes don't interfere with your existing job are both crucial factors to consider. And both of these issues can be resolved with remote learning.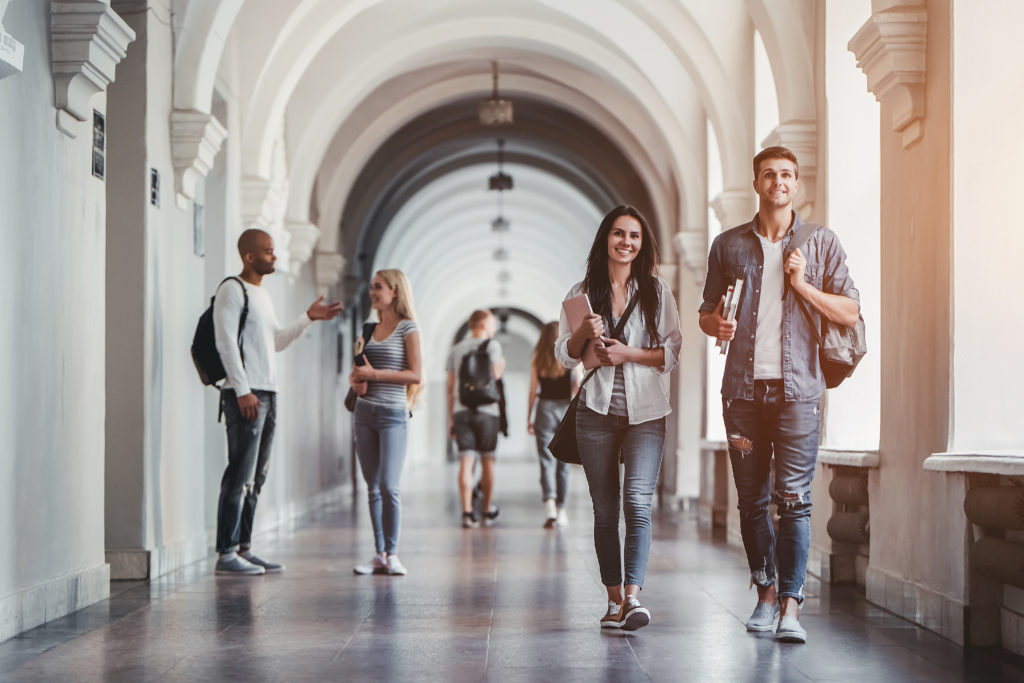 Realize That Not All Universities Are Equal
Depending on what you are looking for, your mileage will vary between universities. For example, if you need hands-on experience, you will want to attend a program that offers experiential learning. This way, you can develop real-world skills that will benefit you outside of the classroom.
You may also be looking to cultivate solid connections in your field. In that case, opportunities to network with faculty aligned in your industry might be important to you. These professionals bring their expertise into the lecture hall, giving students to chance to see industry challenges and advances before anyone else.
If projects, internships, and apprenticeships are what you need, you'll want to settle on a school that provides these opportunities for hands-on learning. Theory is all well and good, but the chance to put it into practice is priceless.
Examine a School's Reputation
What reputation does the graduate school have? This may or may not be important to you, depending on what direction your career is headed. However, if you plan on working for a large corporation or the government, you may want to pursue a prestigious graduate school with a strong reputation.
A school's clout may not mean anything at all to you, but like it or not, it could be substantial. Depending upon your career path, a well-known university with a reputation for excellence can open doors that would otherwise be closed to you. Universities work hard to build a prominent identity, and many times, it really is "what's in a name" that matters.
At times, an institution's perceived quality is a factor that can outway other factors, even the actual quality of your education. This not only guides the choices of prospective students, but it also influences the decisions made by those in hiring roles. It's hardly fair, but it happens.
Of course, not everyone has the transcript to attend a prominent university, and even less have the means to afford it. But if it means the difference between a mediocre position and the life of your dreams, you should at least try to make it work.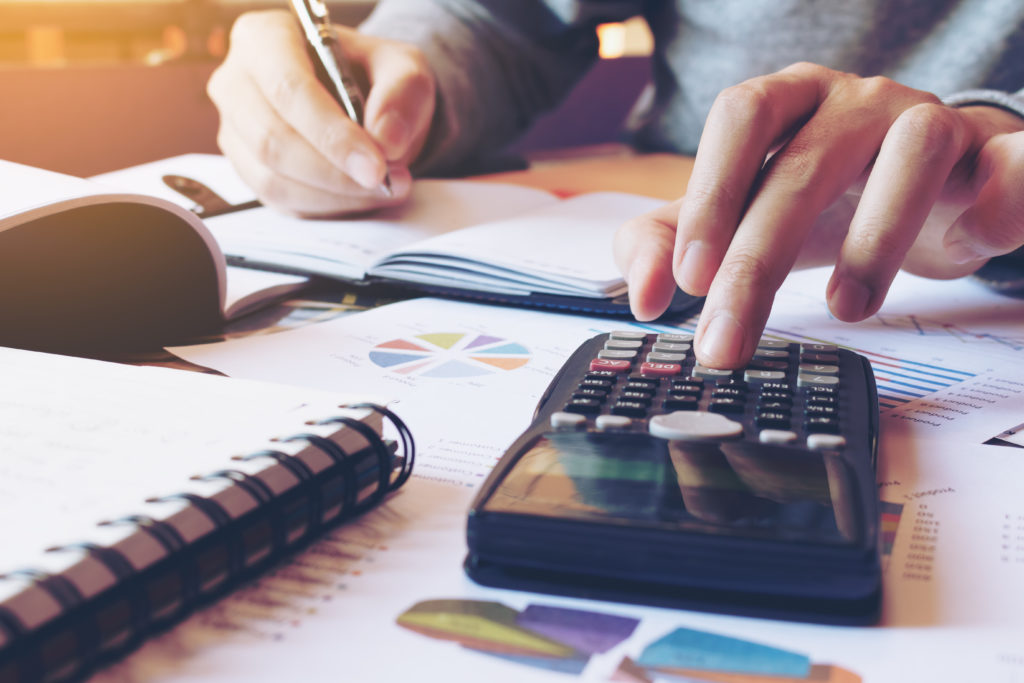 Determine if You Can Afford a Master's
Ultimately, your choice of where, when, and how to attend grad school will depend a lot on money. If you have the funds, terrific! But for many students, attending a graduate program will be a financial strain.
Beyond your yearly tuition expenses, you'll need to calculate the costs of books, materials, and other incidentals. And naturally, if you are moving, housing and relocation expenses will need to be considered.
You will want to find out sooner rather than later what type and how much financial assistance you might be eligible for vs. what will be coming out of your pocket. You'll also want to look into alternative sources of funding, like scholarships and grants.
No matter how you slice it, the cost of graduate school will likely be a big part of your decision. But don't feel like you have to go it alone. Call each school you are interested in and ask to speak with an advisor or enrollment specialist. They should be able to help you explore your options for financing your degree.
Additionally, you should find out each school's policy regarding "life experience credits." If you can use these as transferred credits, it might lower your tuition costs, and could also shorten the time it takes to get your degree.
Where Can Students Find Help More Help Choosing a Masters Program That Best Suits Their Needs?
Once you've complete a board search Master's programs, visit the homepage of each school that interests you. You'll find a lot of information to explore about the university and the specific program you are interested in.
Since each department has the final say in who gets admitted, they are the best source of information regarding the costs, courses, the application process, financial aid, and professors. Some even offer question and answer times. However, if they do not have an information session and you still have concerns, you should not hesitate to call and ask questions.
Another great way to get more information is to attend graduate school fairs. There, you can meet representatives of the school and learn more about the various programs available.
You can also reach out directly to current and former students and faculty via social media pages, where you are sure to find someone who will be more than happy to give you some tips and insider information.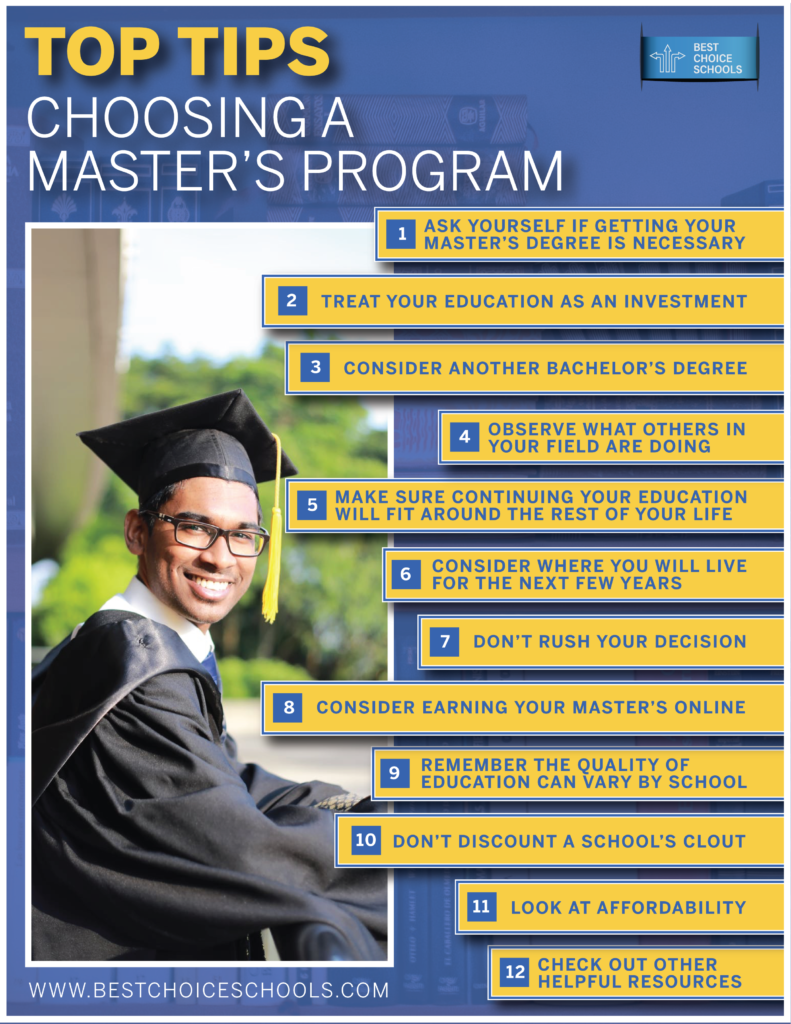 Related: