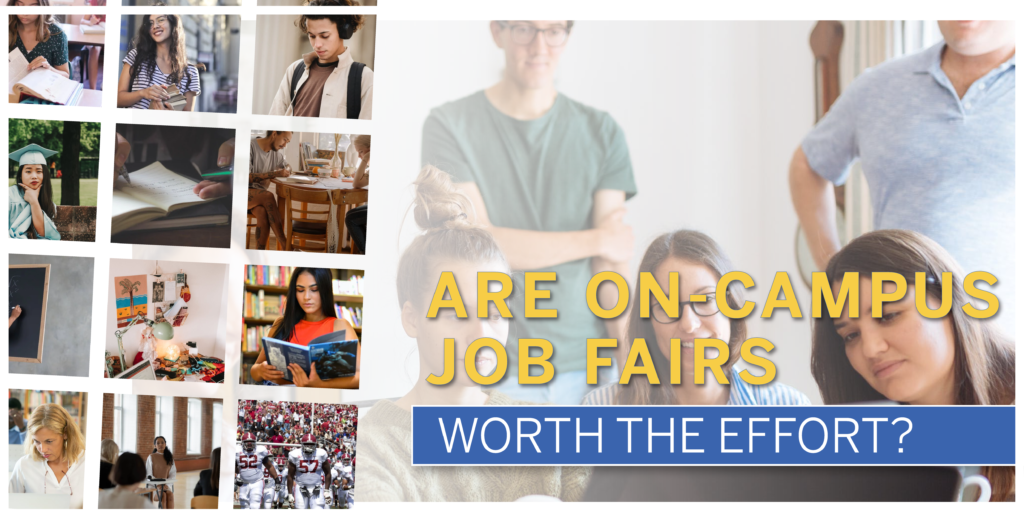 Popular websites like Monster, Indeed, ZipRecruiter, and LinkedIn have almost made people forget about the time-tested way young professionals can gain employment: the job fair. Although generating a profile and posting resumes online is an efficient way to advertise one's skills and career objectives, there are many significant advantages associated with meeting company representatives in person and speaking to them about career opportunities. 
These benefits are even more pronounced for college students or recent graduates who often do not have enough work experience to make their profiles stand out on online job boards and social media. In addition, these aspiring professionals benefit from university career center resources and the affiliations that their schools have fostered with prominent employers in their local communities. 
In this article, we will be talking about a few reasons why attending job fairs on college campuses are worth the effort and how you can find out about and attend these job fairs for yourself. So, if you have ever been intrigued by attending and participating in a job fair, keep reading to discover just how beneficial they can be for your professional goals.
See Also: How Do I Find a School's Job Placement Rate?
How Do You Find Out About Job Fairs?
One of the main places to find out about job fairs on campus is your school's job placement center or career center. Pretty much every college or university has one, and the people who work there are specifically trained to connect students with the resources they need to find a job placement that works for them. 
Career advisors will know when the upcoming job fairs are happening on campus, especially those pertaining to your major or field of study. Since not every job fair will have jobs you want to apply for, a career center advisor will point you in the direction of appropriate job fairs for your career goals. 
Aside from looking for job fairs, you should also be seeking out your college's career center in general for resume tips, interview practice, and more! Even if there isn't an immediate job fair coming up at your college, your career center can still help you quite a bit. 
Related: How Do I Investigate the Job Connections That a College Has?
How Often Do On-Campus Job Fairs Happen?
Typically, college campuses will have job fairs more often than other places. Most schools will have a job fair at least every few months, but larger schools will likely have more of them more often. 
There are also more popular times to have job fairs than others during the year. For example, recruiting is more prevalent during the fall. In fact, late September and early October are actually very common times for job fairs to occur, so you should especially be on the lookout for job opportunities during this time of year. In addition, companies will be more likely to take applications during this time, so have your resumes and cover letters ready.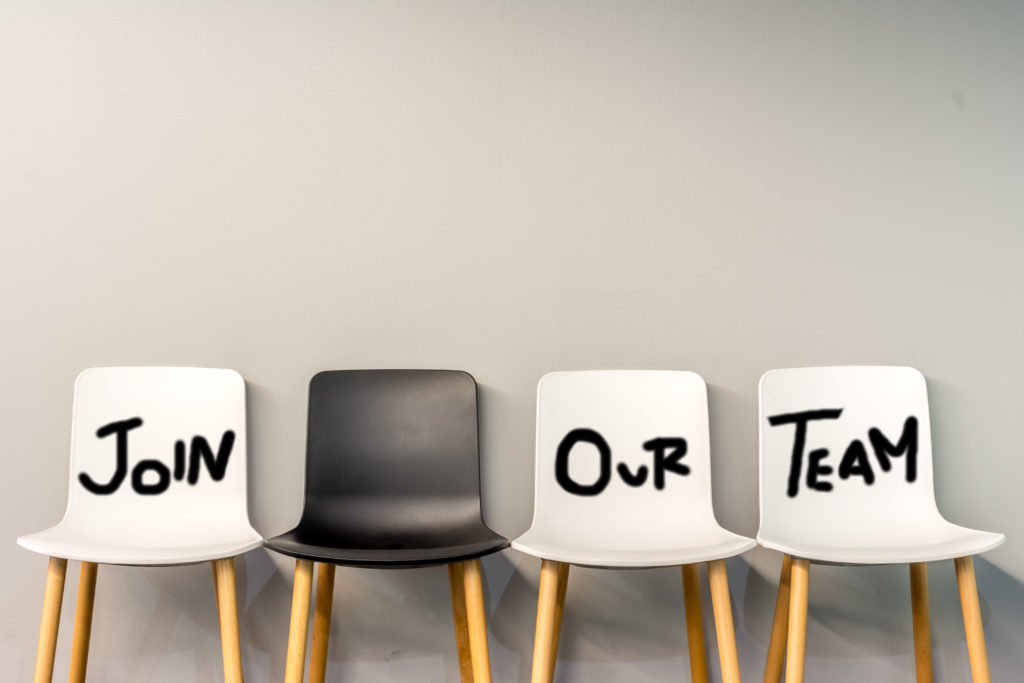 What Kinds of Companies Attend Job Fairs?
The kinds of companies that attend and participate in job fairs will differ depending on the type of job fair you go to, where it's located, and the demographic it is servicing. In addition, many job fairs will have particular fields in mind rather than just being a general job fair full of different kinds of positions. 
For example, certain job fairs might focus on media, retail, business, or finance jobs. This way, students looking for a job in a particular field can be exposed to companies and employers who have similar interests in mind. 
Companies targeting students specific to your school might also go to job fairs in the area. For instance, if your school has an outstanding computer science program, tech companies or small start-ups might flock to your school to find eager employees who will be graduating soon.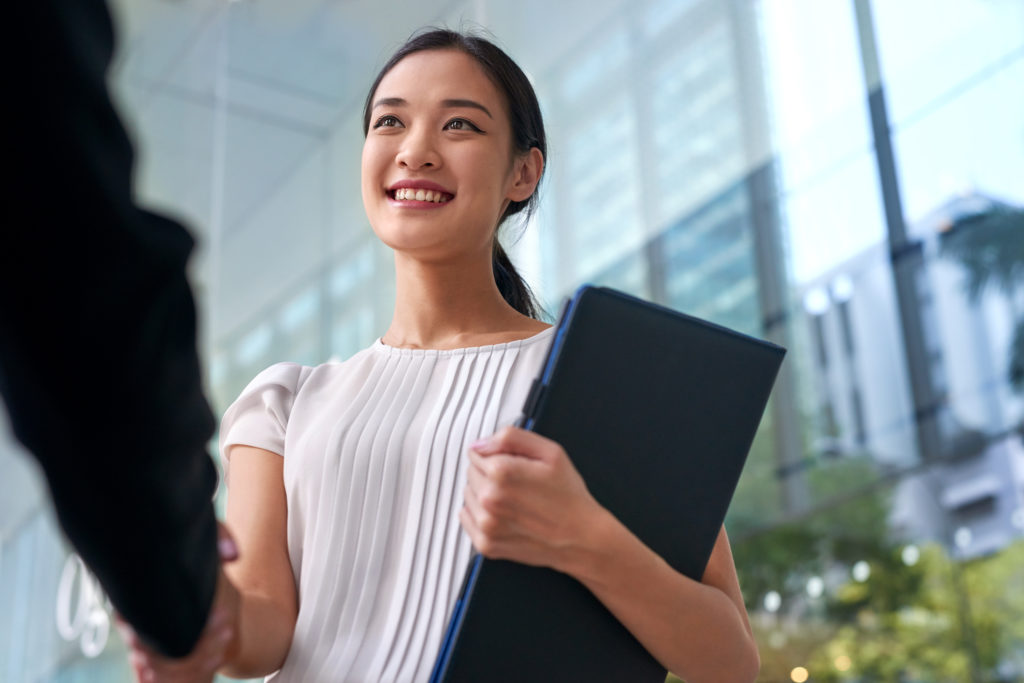 Why Are Job Fairs Good For Employers?
Going to a job fair doesn't just benefit students or other people looking for a job. There are actually many different reasons why job fairs are good for employers as well! One of the primary benefits for employers is that job fairs allow companies access to large pools of qualified applicants, especially when they occur on a college campus. In addition, since employers already have some grasp on your educational background at an on-campus job fair, they know what to expect when you apply for one of their positions. 
Another benefit of job fairs for employers is that, as previously mentioned, they can target students with specific skill sets or interests. Additionally, rather than waiting for the interview process, employers can immediately meet with their applicants in person to see how their personality will gel with the rest of the team or work environment. 
On-campus job fairs also allow employers to connect with a younger applicant pool, since most of the people who attend these fairs will be between 18 and 22 years old. These fresh faces are usually more vibrant, excited, and willing to work in new and challenging positions. 
See Also: What Should I Look for in an Internship Opportunity?
Benefits for Students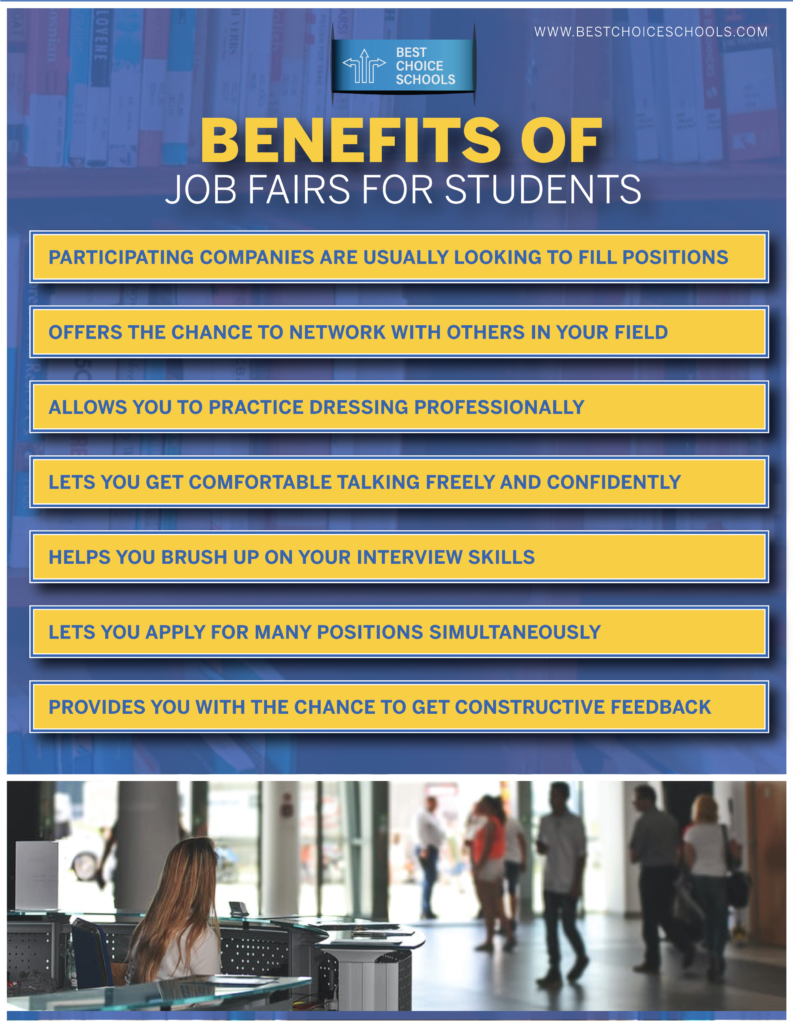 On-campus job fairs obviously have many benefits for students as well. You will, of course, be primarily attending a job fair to seek out a new position. However, there are opportunities at job fairs outside of just finding the one job that's right for you. 
Networking, interview practice, and getting feedback are just a few of the other benefits of attending a job fair. We will discuss those in the next section of this article. 
As always, with any job fair or professional interview, be sure to dress appropriately, be respectful, and be professional. You never know the kinds of connections you can make at these events, and one conversation could lead to an entire shift in your professional career!
Participating Companies Are Likely to Hire
Many job seekers make the mistake of forwarding their resumes to every company for which they have contact information. But this could be a fruitless effort. 
For example, at many companies, the recruiting professionals do their homework and decide which schools are likely to graduate students who have the skills their hiring managers are looking for. As a result, they do not waste time presenting their materials to groups that they believe are unqualified or overqualified for the positions that they need to fill. 
Subsequently, students who have prepared themselves with summaries of their career goals and academic accomplishments, as well as intelligent questions about advertised positions, are highly likely to land gainful employment or at least a second interview.
Opportunity to Network
Many career development experts advise students to wear business attire, carry numerous copies of their resumes, and take business cards when attending on-campus career fairs. The reason for these suggestions is that these events represent prime networking opportunities. 
The main objective of college career fairs is undoubtedly to get face time with company recruiting representatives who might also make hiring decisions. However, there is a social aspect of career fairs that is often forgotten by nervous attendees who are busy trying to remember their elevator speeches right before meeting company representatives. 
Many of today's employers are looking for people who have the desired technical skills for advertised positions, plus some solid communication and interpersonal skills. In addition, they want to hire people who will fit within their company's culture and work well within their established project teams. Therefore, a student who can relax a little and show their personality and technical skills lets recruiters assess their many positive attributes.
Opportunity for Professional Presentation
Many students don't get the opportunity to dress and look professional very often during college. When attending a job fair, you should always dress for the role you want to get, which usually means donning professional attire. You should appear comfortable in your clothes, and they should fit you well. Presenting yourself professionally to a recruiter will get easier each time you do it at a job fair, which is why it's such a great place to practice. 
On the other hand, if you search and apply for a job entirely online, you won't have the opportunity to present yourself as a professional before your interview. This could potentially negatively impact your interview experience and outcome. 
Related: How do I Choose a Career to Fit With My College Degree?
Chance To Get Comfortable With Conversation
Getting comfortable speaking with and advocating for yourself in front of potential employers is one of the best things about job fairs. However, you will probably feel very nervous the first time you approach a potential employer, especially if it's for a big company that you'd really like to work for. 
Being nervous can cause you to sweat, stutter, and not say things as effectively or eloquently as you'd like to. The only way to become less anxious presenting yourself to employers is to practice, and job fairs are the perfect place to do that.
Approaching potential employers at a job fair also allows you to practice what's often called an "elevator pitch," where you might only have a minute or two to package up and deliver yourself and your skills to an employer. Therefore, getting comfortable advocating for yourself and making yourself appear employable is an essential part of the job fair.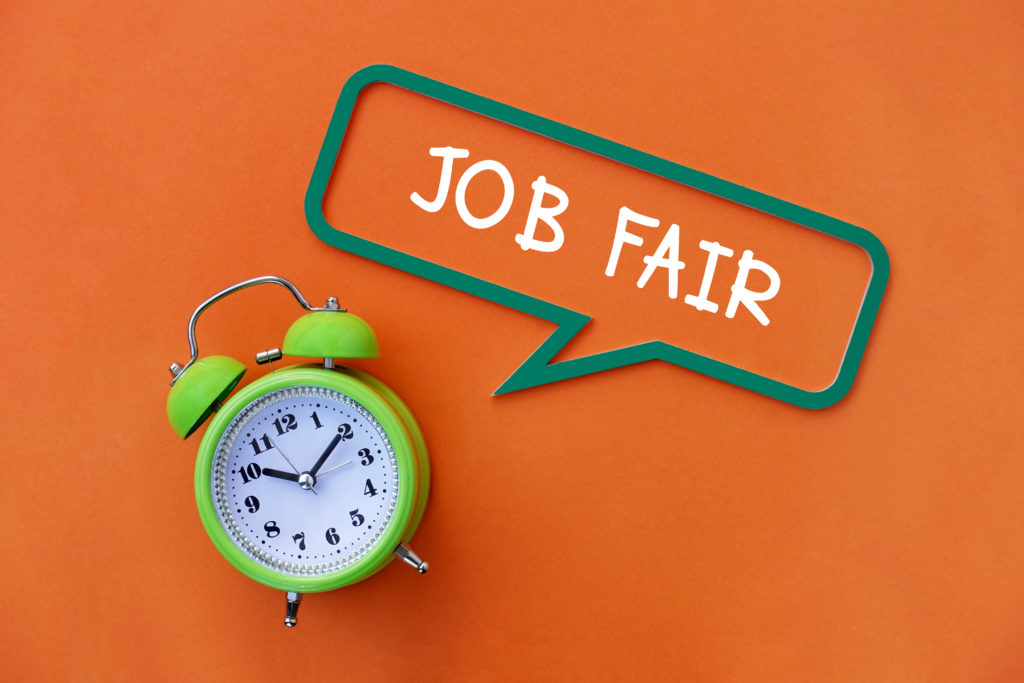 Brush Up On Interview Skills 
Every time you speak with a potential employer at a job fair, you should treat it as a mini-interview. The person on the other side of the table is essentially scoping you out to see if you have the kind of skills and mindset they're looking for in an employee and are mentally sorting you alongside other candidates. 
Putting your best foot forward and treating these conversations as wholly professional is likely your best chance at being hired. If you haven't had a job interview in a while, you might be nervous about interviewing with a potential employer. Talking to professionals and executives at job fairs can give you the confidence you need to dominate a conversation– both in an interview and in real life!
Knock Out Many Applications at Once 
Since there are often dozens (even hundreds) of companies that attend job fairs, you have the unique opportunity of applying for many different positions and speaking with lots of potential employers along the way. 
If you apply for jobs online or in person, you can usually only complete one at a time, which makes obtaining a job tedious and time-consuming. Since employers can also get a sense of who you are as a person at a job fair, they might want to interview you right on the spot! 
Applying for positions at job fairs can make everything about searching for a new career quicker and more convenient, both for you as an employee and for your potential employer. 
Feedback Given Freely
Campus career fairs and recruiting events are often facilitated by campus career guidance faculty and staff. Depending on the size of the event, students can sometimes ask one of these staff members to listen in on their interviews so that they can obtain valuable feedback. 
Also, company representatives understand that they are recruiting inexperienced but bright young people. Therefore, they often give feedback to attendees who did not present themselves as well as they could have during initial interviews.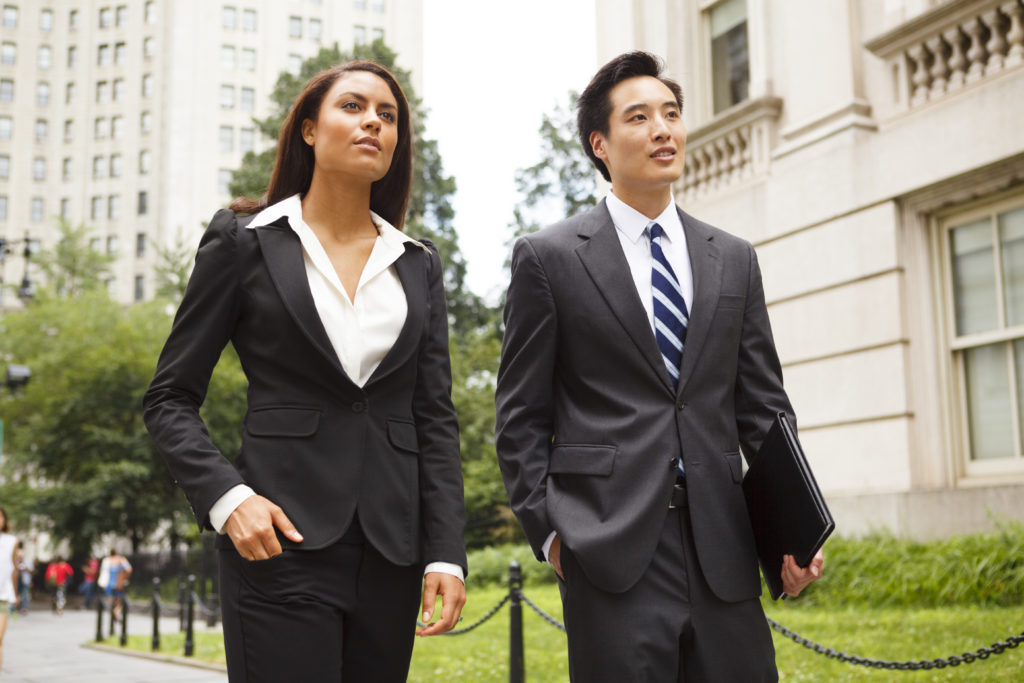 Are On-Campus Job Fairs Worth the Effort?
College students and recent graduates get a great deal of career guidance and support from many universities. Their level of career success reflects to some extent on the quality of the education that they received during their university years. 
Most schools are eager for their graduates to make their marks on the world. A university student or recent graduate who adequately prepares for a job fair has taken the first step to showcase their talents for leading industry employers.
Yes, on-campus job fairs are most certainly worth the effort, especially if you find one directly related to your field of study. If there's a job fair happening on your campus or in the surrounding area, you should definitely take advantage of the opportunity to attend. Even if you aren't looking for a job right now, use a job fair as a means of networking and seeking out potential employers for the future!
See Also: