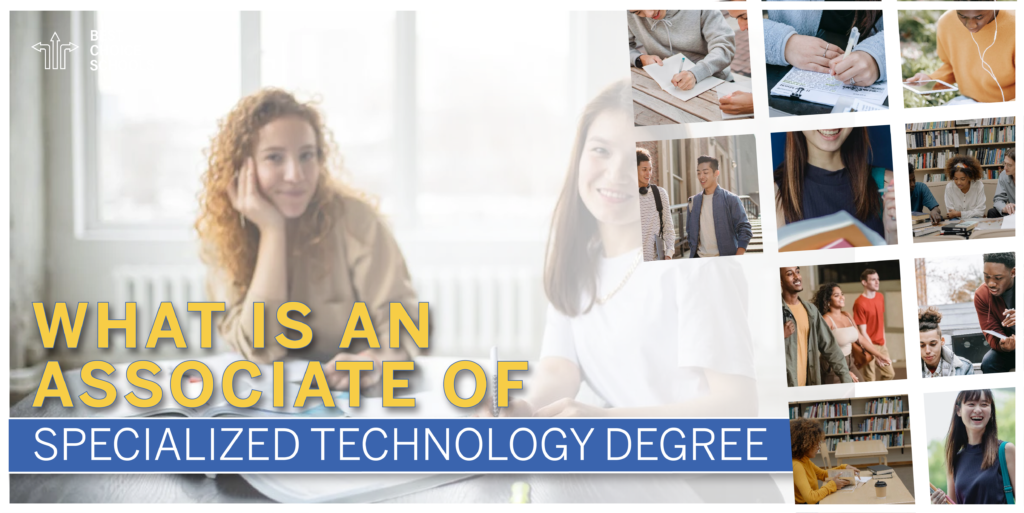 There are a lot of people who might not want to attend a traditional four-year college or university. If you have recently graduated high school or completed your GED, you might be considering getting an associate's degree. An associate's degree is a different type of college degree taken at the undergraduate level that does not take as much time as a bachelor's degree.
With an associate's degree, students can obtain the practical, essential technical skills and academic knowledge needed to hone their current skills or start their first job in their chosen field.
If you don't have the time or money to complete a bachelor's degree and you still want to pursue an undergraduate career, an associate's degree could be perfect for you. Typically, it takes about two years of full-time study to complete an associate's degree, while a bachelor's degree usually takes about four years. An Associate of Specialized Technology Degree (also called an AST) is the particular type of associate's degree that we will discuss in this post.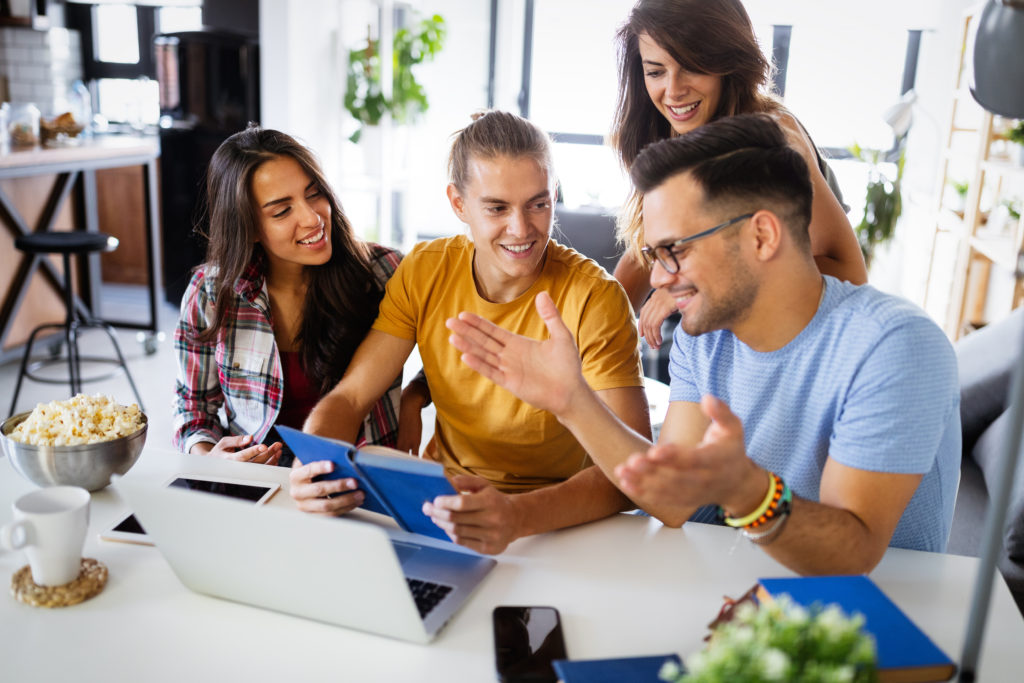 An Associate of Specialized Technology Degree program is an undergraduate academic program that prepares students for careers in more hands-on fields. These degree programs focus on a specific occupation, so the majority of classes are geared toward practical training. The training for this degree can apply to occupations like medical assistant, medical diagnostic technician, chef, and more. An AST is a perfect option for pursuing medical or vocational careers without committing to something as intense as medical school.
Since ASTs can include training in many different career paths, we will be discussing just a few of the many careers in this article that you could pursue following your associate's degree. These careers are all quite different and have a wide salary range, so there is truly something on this list for everyone!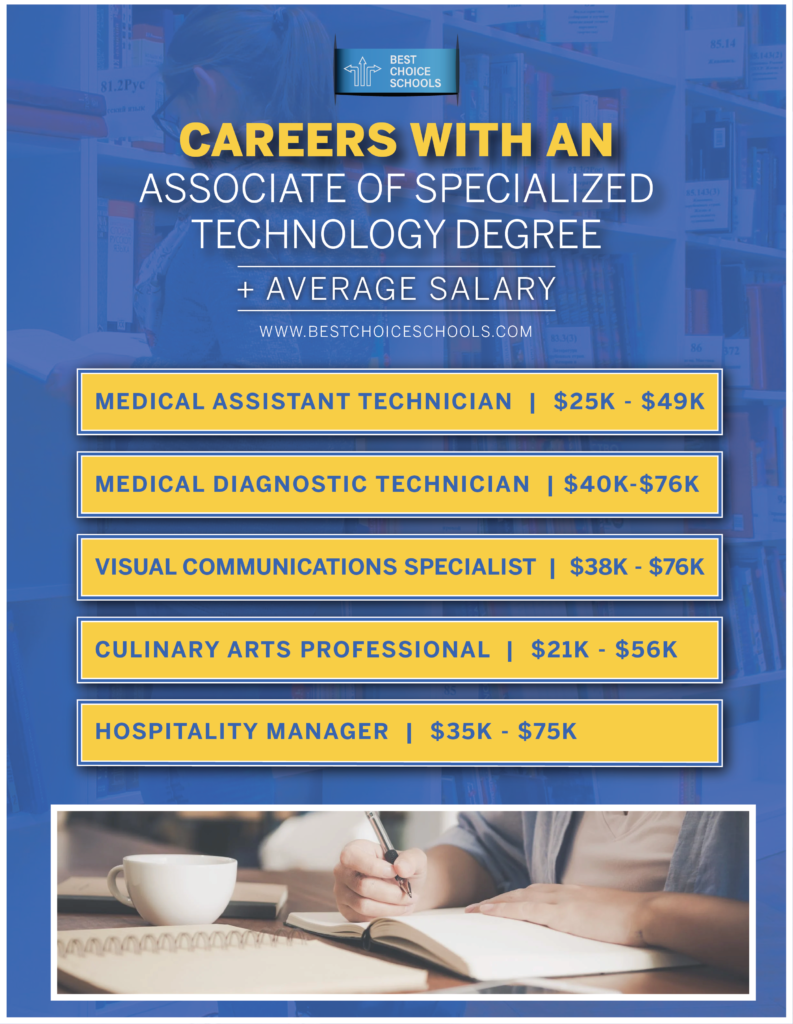 See also: 10 Best Online Schools for Trade and Industry
Careers for those with an Associate of Specialized Technology Degree
Medical Assistant Technician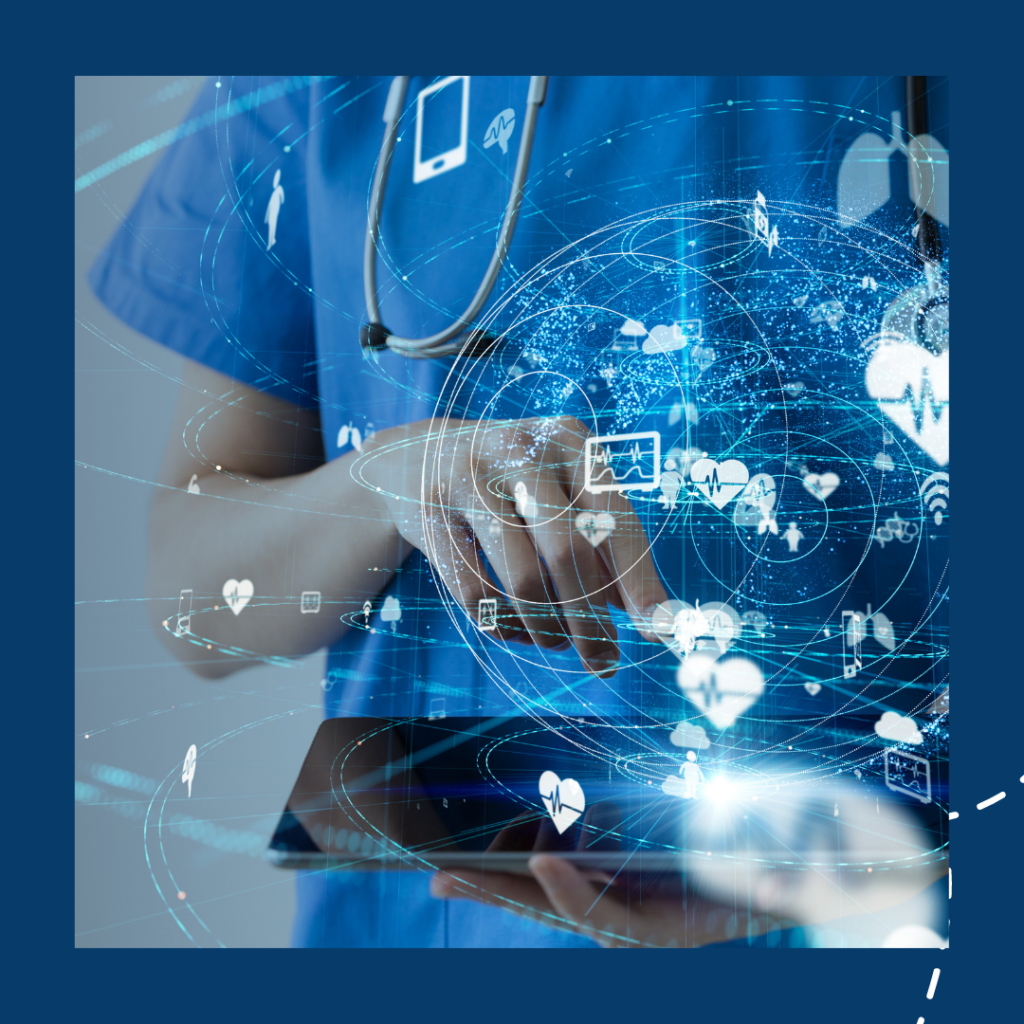 Base Salary: $25,000 to $49,000
Medical assistant technicians are always needed in any medical environment. While it isn't necessarily required to have an associate's degree to become a medical assistant technician, it is highly preferred and will likely help you get a more desirable job. A medical assistant technician essentially acts as a support beam within the medical workplace, as they might do things like handle insurance information or schedule appointments. Still, they can also assist doctors with patient exams or provide basic medical care.
As a medical assistant technician, you have the option of working in a doctor's office, hospital, clinic, nursing home, outpatient care center, or nearly anywhere else where medical care is provided. Since medical care is always one of society's most necessary facets, you can rest assured that you will have some job security wherever you go with these skills.
The two-year degree program for medical assistant technicians will provide participants with the skills and knowledge needed to assist health care professionals with clerical, clinical, and administrative duties. Students learn about laboratory tests, insurance practices, medical procedures, patient communication, and decision-making procedures.
Medical assistant technician programs usually include an internship in a local health care organization so that the student can gain experience working under the direct supervision of a healthcare professional. The curriculum for these programs include classes in kinesiology, insurance coding, medical accounting, diagnostic documentation, and patient confidentiality.
Related Post: 10 Best Online Schools for Healthcare
Medical Diagnostic Technician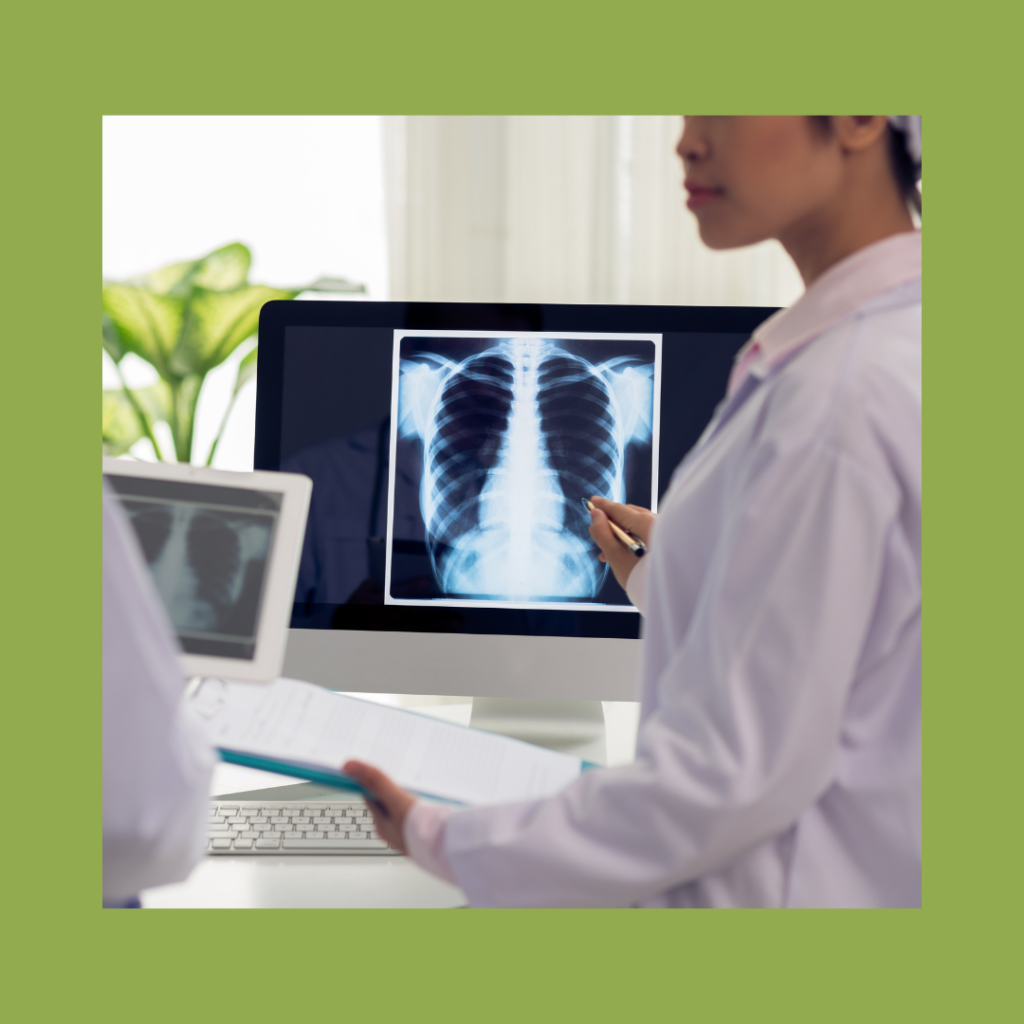 Base Salary: $40,000 to $76,000
As a medical diagnostic technician, also known as a diagnostic imaging technician or a radiologic technologist, you will likely use many different types of testing and imaging equipment to help doctors determine a patient's diagnosis or treatment plan.
The primary duties of a medical diagnostic technician include operating machines like X-rays, CT scans, MRIs, ultrasounds, and more to provide images of different bodily systems. These images will then be interpreted and delivered to the primary care physician to determine the next steps. If you are a medical diagnostic technician, you will also need to know how to take care of and calibrate these machines, and you may need to teach others how to use them.
Medical diagnostic technicians usually find jobs in doctor's offices, hospitals, or diagnostic test centers. However, you might also be able to find employment within private practices or in government. You will also need to know patient etiquette as a medical diagnostic technician, as you will be assisting patients when it comes to preparing for their tests or entering machines. In addition, you will need to make patients comfortable and get them into appropriate positions depending on the specific tests being done.
A medical diagnostic technician will study either basic radiology or sonography. They will be trained in how to perform various diagnostic exams for departments like obstetrics and gynecology. They will learn how to operate X-ray machines and ultrasound equipment. Students will become skilled in accessing, processing, and updating patient records and diagnostic reports and will also learn about electronic health record (EHR) information management systems.
Additionally, medical diagnostic technician students are trained to transport patients and assist health care providers in ultrasound procedures. Typical coursework covers physics, instrumentation, imaging principles, medical terminology, and cross-sectional anatomy.
Visual Communications Specialist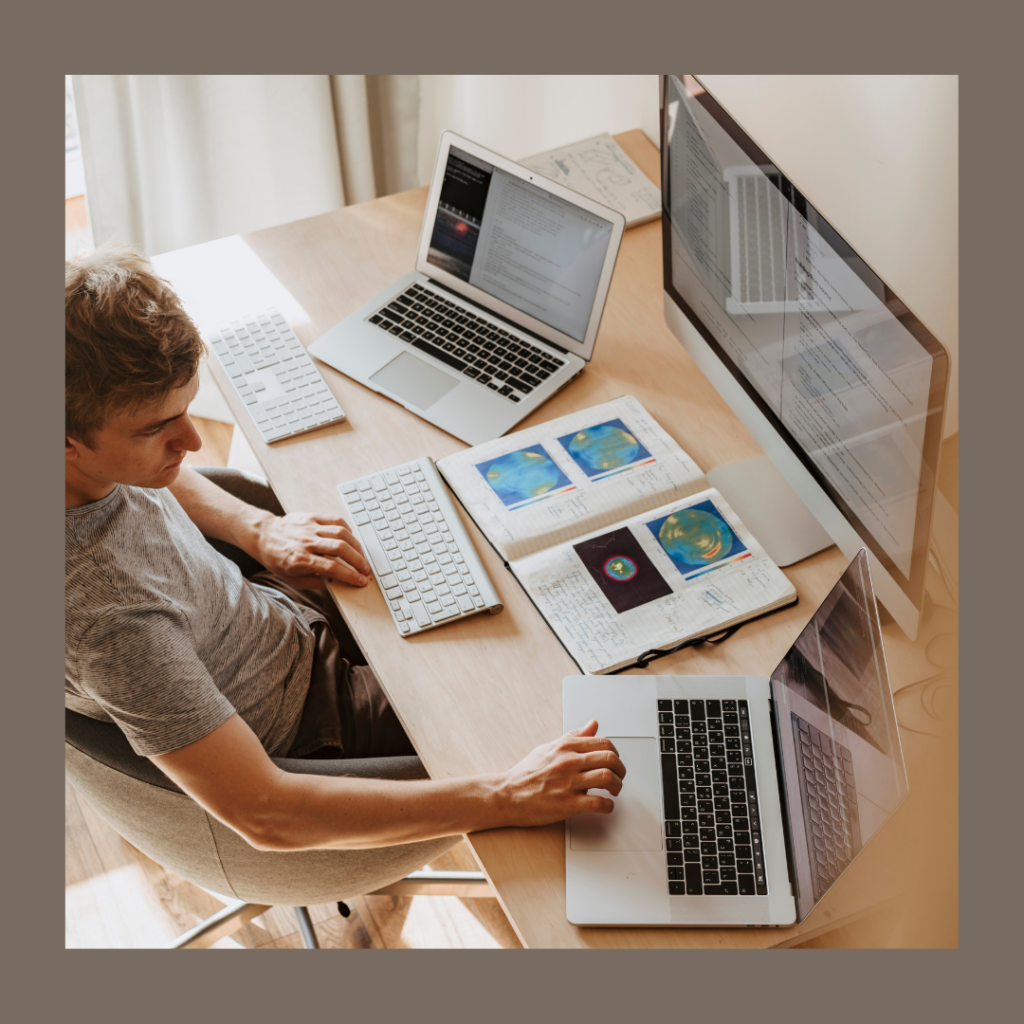 Base Salary: $38,000 to $76,000
Associate of specialized technology degrees can also include more creative career options like web designing, computer programming, and visual communications. The latter program teaches the concepts and techniques needed to create various digital products for businesses such as publishers and business websites. In addition, students will learn how to use creative software to plan, analyze and deliver innovative solutions.
Jobs in fields like computer science, programming, digital marketing, or virtual assistant are highly in demand right now, especially in a pandemic world where many people are working remotely. This means that visual communications skills experts are desperately needed in situations like conferences, trade shows, social media, websites, branding, office presentations, and much, much more! When you think about it, virtually everything we consume in media is based on visual communications, so it is vital for just about any field you could go into.
By the end of your visual communications associate's degree program, you can expect to have externship or internship opportunities that will allow you to gain hands-on experience by applying your newly learned skills and knowledge. Common coursework includes animation, typography, composition, advertising production, instructional design, and interactive communication. In addition, students will learn how to produce everything from posters to brochures to package design.
If you're a creative person and want to pursue a technology-related job that allows you to have more creative freedom, this may just be the degree program for you. Visual communications can encompass skills like drawing, graphic design, typography, illustration, animation, and a variety of other individual and creative outlets.
Related: 20 Best Online Schools for Computer Science
Culinary Arts Professional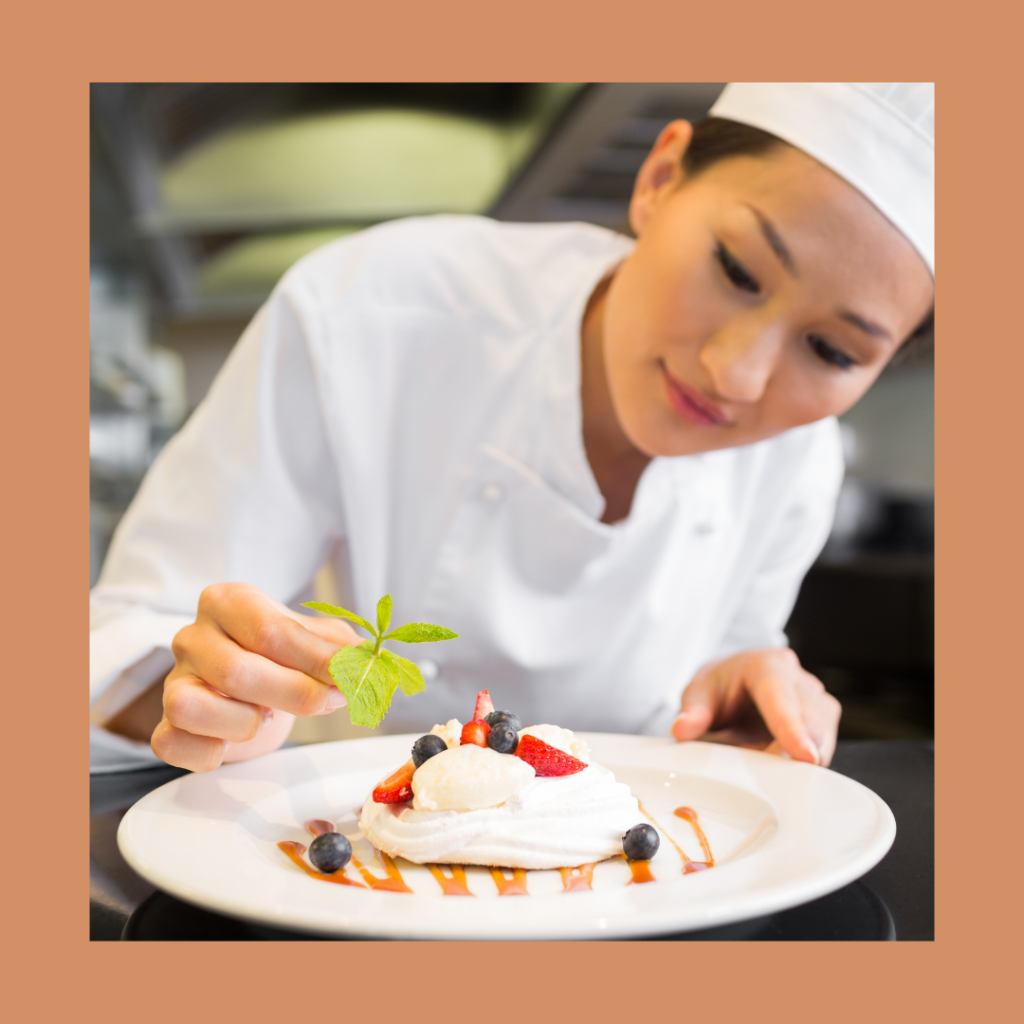 Base Salary: $21,000 to $56,000
Culinary arts degrees help students start their journey to become professional chefs. Students receive training from professional chefs who teach foundational techniques to enable them to build their confidence and develop their creative styles.
Students in these programs are trained in the culinary arts of food operations, kitchen management, dish preparation, and general safety and sanitation. In addition, culinary degree programs generally work with off-campus restaurants to provide students with opportunities to practice their skills.
By the end of your associate's degree in culinary arts, you can expect to have worked directly with a restaurant in an externship or co-op job. These connections can bring you much closer to the industry and allow you to have an impact on the community around you, preparing you for your eventual career in food and customer service.
Students also learn about culinary artistry, food identification, and industry-standard techniques for food preparation. In addition, students will learn basic kitchen management skills, such as procurement, inventory management, and internal operations.
Working in the culinary field requires extreme caution when it comes to sanitation, and you'll need to have an excellent understanding of safe food handling. Therefore, much of your education during your associate's degree in culinary arts will be focused on how to safely and cleanly handle food to avoid getting your customers sick. But in the end, it's all about making sure people are satisfied and happy with their meals, and it can be a gratifying profession.
You may also like: 50 Best Culinary Schools in the US
Hospitality Manager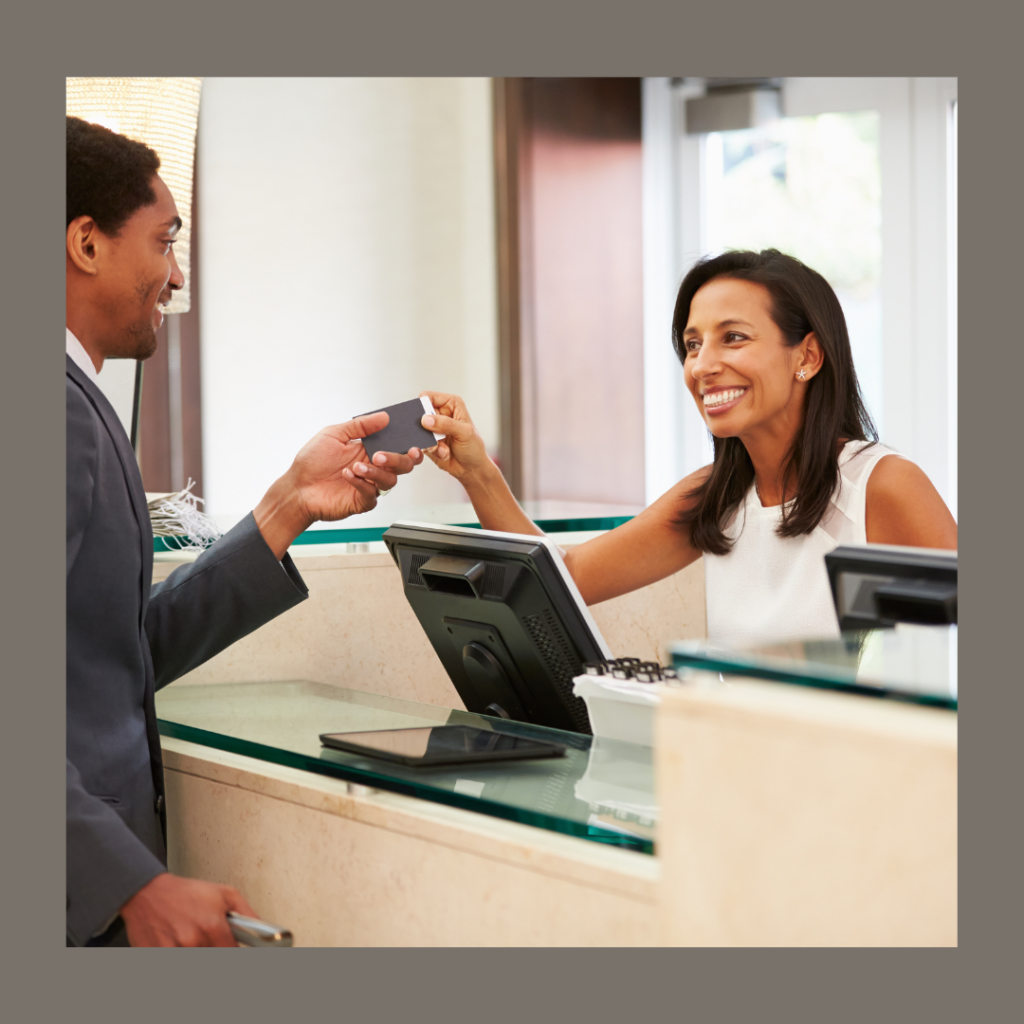 Base Salary: $35,000 to $75,000
A hospitality management degree provides specialized training in the business aspects of hotel and restaurant management. These programs focus on helping students gain industry training and a broad knowledge base of the commercial side of the hospitality profession. If you like to work in customer service and find the back end of hotels, resorts, or restaurants exciting, this could be the perfect degree for you.
While primarily hospitality managers will work in hotels or condos, you can also find these professionals in casinos, retail establishments, or anywhere else that hospitality skills are required. Hotels and resorts always need a lot of staff to run things efficiently. Therefore, learning how to organize a team and their tasks could result in a significant payout for you as an employee.
Related: 10 Best Online Schools for Hospitality Management
Programs introduce students to practical management approaches and organizational techniques. Students take classes in supervision, customer service, hospitality business law, and food and beverage management. In addition, students gain front-of-the-house administrative skills that will help them manage domestic and international hospitality chains.
When you work as a professional in the hospitality management field, you will handle many different aspects of the guest experience, which can include anything from housekeeping, greeting guests at the front desk, or providing them with the best possible food.
As someone who works in hospitality management, you will need to gain a solid understanding of how to speak with customers effectively. Additionally, you will need to know how to de-escalate situations where customers become upset and find solutions to their problems.
See also: 15 Traits of Hospitality Majors
What Are The Benefits of an Associate of Specialized Technology Degree?
One of the primary features that people look for when pursuing an AST degree is the time it takes to complete the program. As we previously mentioned, some people don't have the time or money to pursue a four-year degree, especially when they have to pay for housing, food, and other necessities. However, you can usually complete an AST degree at a technical or community college, where you are often not required to live on campus and where many students commute from home.
Additionally, many technical or community colleges offer classes online, meaning you can usually work at your own pace. This is perfect for those who have kids or have another job that takes up most of their time but still want to get a degree. Finally, an AST degree offers students much more flexibility when it comes to their education, which is something many of us want when we are shrouded in the possibilities of a post-pandemic world.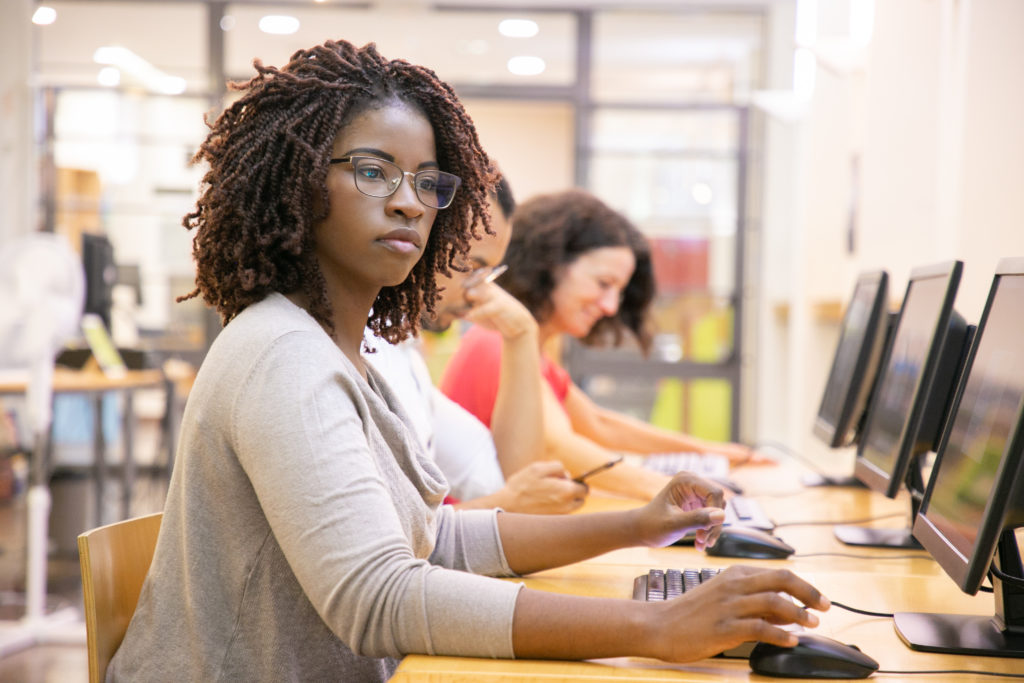 How Much Do Associate Degrees of Specialized Technology Cost?
Since most associate's degrees are offered at community colleges, this automatically lowers the cost for students. At a public college or university, the annual costs for an associate's degree can be around $3,500. While this varies significantly from school to school, this is considerably lower than it would be for a bachelor's degree. However, private colleges or universities cost substantially more for an associate's degree, with an average cost of around $14,500 a year.
Something that you will need to consider when thinking about cost, however, is that when you attend a community college, you save significantly on housing and food. In addition, most community college students commute from home, so you won't need to pay additional rent or pay for a meal plan like you would need to at a traditional four-year university.
What Are The Best Schools For Associate Degrees of Specialized Technology?
Thousands of community and vocational colleges throughout the US offer students the option to pursue an associate's degree, and there are likely many around you that will provide you with an excellent education. Determining the best school for you will depend on various factors, including cost, proximity, program options, and instructors.
If you are looking to pursue an AST degree, you should take a look at the community colleges around you and weigh the pros and cons of each. Your education is worth doing a little in-depth research, as an AST degree could be the thing standing between you and success!
You may also like: Frequently Asked Questions About Choosing the Best School and Degree