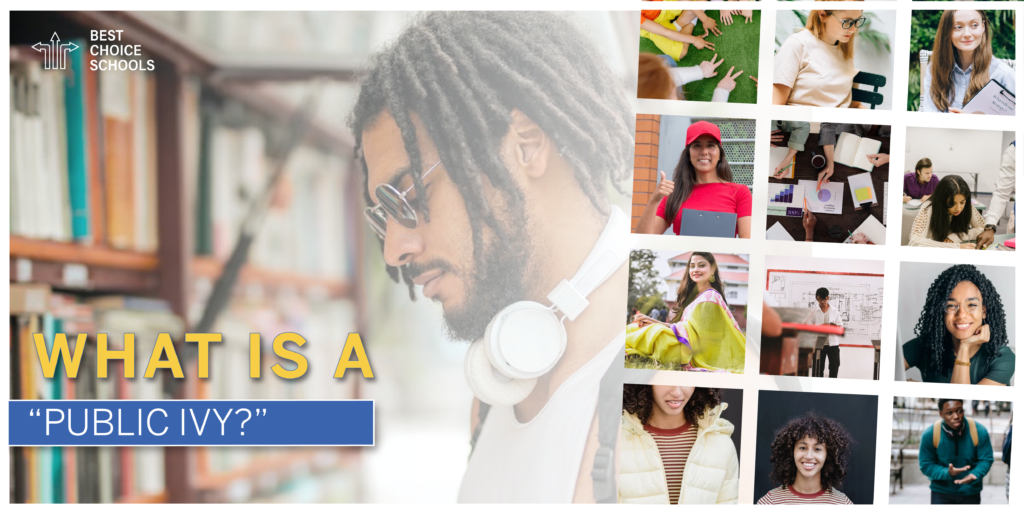 A "Public Ivy" is a public, state-funded higher learning institution offering rigorous academics that compare with the prestigious Ivy League. In 1985, admissions counselor Richard Moll first coined the term in his book "Public Ivies: A Guide to America's Best Public Undergraduate Colleges and Universities." He began by highlighting eight public schools that offered an education similar to Ivy League bigwigs like Harvard and Dartmouth without the steep tuition cost. Public Ivies are still recognized as being among the best of the best over 30 years later. They're all ranked in the nation's top-tier by the U.S. News and World Report. If you're beginning the college application process, the following is everything you should know about Public Ivies.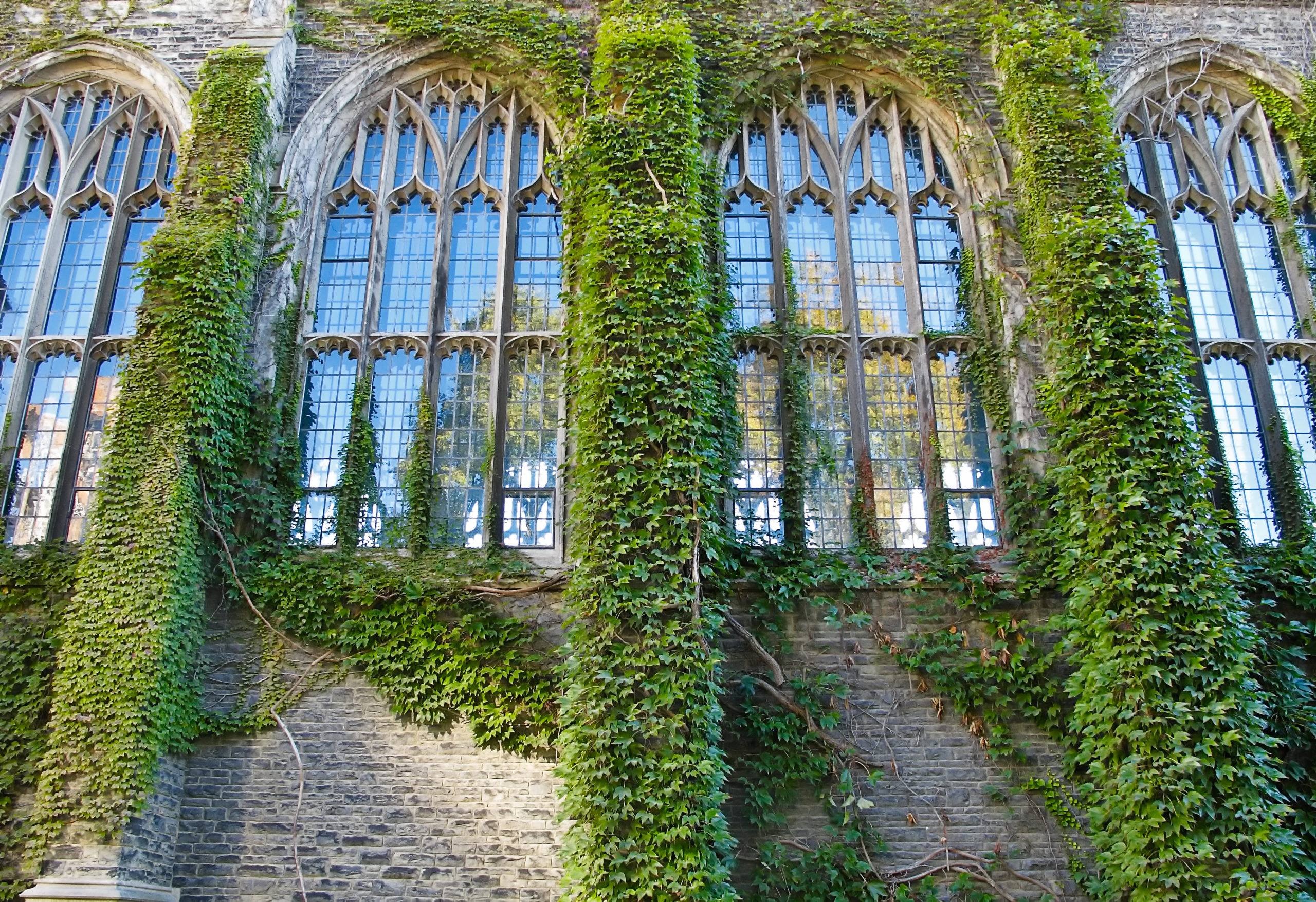 Related resource: The 20 Most Affordable Colleges with High Four-year Graduation Rates
What Is an Ivy League School?
Most students can name an Ivy League school without knowing why the school falls into the Ivy League category. Harvard, Princeton, and Yale often come to mind, though there are actually eight Ivy League schools in all. Aside from the three mentioned in the previous sentence, Brown University, Columbia, Cornell, Dartmouth and the University of Pennsylvania are also Ivy League schools. These schools are associated with academic excellence and exclusivity. They are all decidedly private in nature. They're also all located in the American East.
However, the term Ivy League actually has to do with the schools' sports affiliation in the NCAA. Granted, these schools count among the oldest and most prestigious in the US, and many have been compared to other prestigious universities around the world, like Oxford and Cambridge in the United Kingdom. Still, when it comes down to it, the Ivy League is the schools' sports league. Other sports leagues include the America East Conference, the Big 12 Conference, the Patriot League, the Sun Belt Conference, and the West Coast Conference to name but a few.
It's important that students understand what Ivies are because this knowledge helps them to understand the distinction between the Public Ivies and the original Ivy League schools. Once students understand that the distinction of the Ivy League comes partly from its athletic conference, it's easier to embrace the idea that other schools might also offer the same level of academic excellence even if those schools aren't one of the original eight Ivy League schools.
The Original Eight Public Ivies
Richard Moll identified these eight public institutions for having the academic excellence of the Ivy League. The College of William & Mary, located in Williamsburg, Virginia, has educated U.S. presidents like Thomas Jefferson and James Monroe since opening in 1693. Miami University is home to more than 23,900 students in Oxford, Ohio. With 10 campuses, the University of California is an innovative AAU member earning over 2,400 patents. The University of Michigan- Ann Arbor is a space-grant, STEM institution educating more than 43,500.
Featuring over 240 degrees, the University of North Carolina- Chapel Hill is located in the prestigious Research Triangle. In America's 11th most populous city, the University of Texas at Austin is endowed for $3.27 billion with alumni like Michael Dell, Laura Bush, and Roger Clemens. The University of Vermont is nestled in Burlington with LEED Gold certification to enroll over 11,800 students. Founded in 1819, the University of Virginia has "very high research activity" in Charlottesville and over 120 majors.
The Hidden Ivies and Other Noteworthy Schools
Students looking to broaden their options should also take a look at other schools that some educators have called "runners up" to the Public Ivies or the Hidden Ivies. Like the Ivies and the Public Ivies, people associate the names of these schools with academic excellence. Some of the Public Ivy "runners up" include Binghamton University in New York, the New College of Florida, the University of Pittsburgh, the University of Washington, the Georgia Institute of Technology, the University of Colorado Boulder, the University of Wisconsin-Madison, and the University of Illinois at Urbana-Champaign.
Some of the schools on the Hidden Ivies list include Johns Hopkins University in Maryland, Middlebury College in Vermont, Amherst College in Massachusetts, Duke University in North Carolina, Georgetown University in Washington, DC, Stanford University in California, Reed College in Oregon, and Northwestern University in Illinois. Schools that make these lists use the same or similar criteria for admissions as the Ivies do.
In light of this, students who attend these schools can be assured that the education they get is top-notch. They also know that they'll be immersed in a rich academic environment. In this environment, they'll be surrounded by other students who have something to bring to the academic table so to speak.
Perks of Attending Public Ivies
Public Ivies are top-notch schools that offer high-quality education and unparalleled learning resources at a lower price tag. In-state students can significantly benefit from tuition discounts that cut Ivy League in half or more. Education at Public Ivies is usually rooted in the liberal arts and sciences with research experience. Public Ivies attract some of the brightest students and accomplished faculty members. The Public Ivies have larger campuses with more diverse students, bigger course catalogs, and more campus clubs. Unlike the Ivy League, athletes at Public Ivies can also receive intercollegiate NCAA Division I scholarships for financial aid.
Public Ivy Vs. Ivy League Costs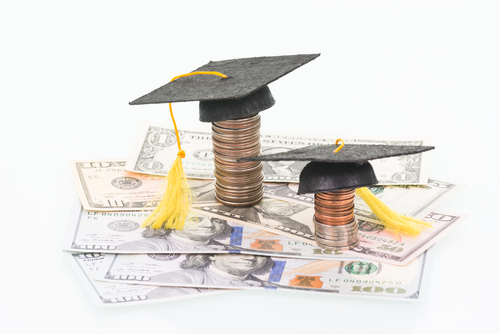 At this juncture, some would-be students may question why they should choose to attend a Public Ivy League school over an actual Ivy League school. The reasons they choose Ivy or Public Ivy may vary, but usually, their decisions boil down to a few factors, the first of which is cost.
For students who actually live in a state where there is a Public Ivy, like California, Virginia, or Texas, it makes good financial sense to attend a Public Ivy. Because these are public schools, the people who live in the states in which these schools are located pay in-state tuition. The cost for these students runs less than it does for the students who attend the schools from out-of-state.
Additionally, many times individual states offer residents financial aid opportunities that are not available to out-of-state students. For example, people who live in California qualify for what's known as the Blue and Gold Opportunity Plan.
California students whose family's income is less than $80,000 a year qualify for more grant aid as well. However, this money is only available to residents of the Golden State.
The bottom line is this. On average, the Public Ivy schools cost about $14,000 per year. Most Ivies cost upwards of $45,000 per year. When the cost of attendance is a factor, as it is for most students, the Public Ivies win.
Sports Life
As has been pointed out, the Ivy League is ultimately a sports league. These sports teams give students an opportunity to participate in sports while they attend school.
However, it's also possible for students who play a sport to continue to play that sport at a Pubic Ivy. Additionally, it's possible that many of them will earn meaningful athletic scholarship packages at the Public Ivies.
These financial aid packages allow student-athletes to parlay their academic and athletic abilities into tuition at these schools. The most generous ones provide students with the full cost of tuition for all four years of school. They also offer these students room and board stipends and other financial benefits.
What's more, because these schools already have national notoriety and because they belong to some big athletic conferences, like the Big East or the Pac-12, student-athletes at these schools get noticed. They have the advantage of attending an excellent school and the opportunity of parlaying that experience into a professional sports career (potentially).
How to Choose the Right College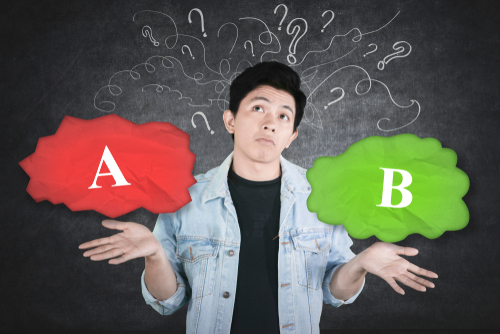 Most students put a great deal of thought into the colleges and universities they'd like to attend. True enough, many want to attend an Ivy League school because of the prestige that comes with attending these schools. For some careers, this move makes sense, particularly if one considers the fact that many students make vital professional contacts at their university.
However, it's best to look at the college decision in its totality. Some students choose a school because of a specific program. The school in question may not be an Ivy or even one of the Public Ivies, but in that particular subject, it ranks very well. A good example of this would be some of the more well-known art schools, like the Savannah College of Art and Design or the Art Center College of Design. They're not Ivies or even Public Ivies. However, for what they offer, they're among the best schools in the world.
Students should take this principle to heart when they're choosing schools. Granted, depending on what they want to study, an Ivy or a Public Ivy might be on their lists. That said, the schools they choose should ultimately fit their academic goals.
As they're considering potential schools, US News and World Report suggests that students make a shortlist of schools they'd like to attend. On that list should be some more competitive schools, like the Ivies and the Public Ivies. Other schools should be some "safe" schools, which are schools they know they'll get accepted to.
Those who are not sure how to put together their lists will want to rank their priorities. For example, they may want a school that has an excellent pre-med program, that gives generous financial aid packages, and is less than a four-hour drive from their home. This criteria for schools becomes the filter through which they look at all the schools on their list. Every student will have different filters, depending on what's important academically and personally to that student.
If it is possible, students, along with their parents, should visit the schools in question. Some colleges and universities even offer virtual tours now, which allow students to check out the schools without having to drive to the school.
Additionally, the colleges and universities on each student's shot list should offer promising post-graduation employment prospects. It is true that bigger, more well-known schools, like the Ivies and Public Ivies, often have a great deal to offer in this respect. This counts among the primary reasons why so many students choose these schools.
Depending on what the student plans to do for a career, even the schools with the bigger price tags become bargains if the student lands a lucrative job offer. For example, the aspiring doctor may want to apply to Harvard or Columbia medical schools because they rank in the Top 10 in the country. Even though the cost of attending these schools runs high, the graduates of these schools may make up for the cost of tuition after just a few years of working.
Narrowing Down the Public Ivies
Those who would like to include some of the Public Ivies on their shortlists may want to consider what each has to offer. For example, UCLA and UC Berkeley count among the most selective, admitting just 12 percent and 17 percent of students who apply, respectively. Would-be college students who want to surround themselves with other bright students may wish to put these two schools at the top of their lists.
On the other hand, students who'd like an Ivy-quality education but who are concerned about their chances at acceptance may want to put the University of Illinois at Urbana-Champaign on their list. That school accepts 62 percent of students who apply to it.
Incoming college freshmen who must take a serious look at their budgets and who live in the state of Floria should put both the University of Florida and Florida State University on their lists. Those schools cost just over $6,000 per year each. At just over $21,000 per year, Florida State also happens to be the cheapest for out-of-state students.
People who don't like big schools and the population that goes with them may want to consider the College of William and Mary. At just over 6,000 undergraduate students, it has the small, cozy atmosphere that many students look for. On the other hand, for students who want to be in the thick of a big student body, Ohio State University, with its population of 46,000+ undergraduates, is the place to go.
It should also go without saying that any Public Ivy in consideration should fit students' academic goals. The number of undergraduates or a slight difference in the cost of attendance may be outweighed by other factors, like the student's academic and career goals.
The Competition
Another reason why some students choose a Public Ivy over an Ivy League university has to do with their admissions prospects. While many Public Ivies are selective, many are less selective than schools, like Harvard or Princeton, which have acceptance rates of 5 percent and 6 percent, respectively. In other words, even though Public Ivies may be competitive, many are less difficult to get into than their private counterparts.
This isn't to say that students shouldn't apply to both types of schools. They'll get an excellent education at both the Public Ivies and the schools in the Ivy League.
However, it is always a good idea for students to apply to a number of schools. While there are no guarantees, this practice hedges their bets so to speak. In other words, if students apply to a number of schools, then they have a better chance at getting accepted to a couple of them. This ultimately gives them a better chance of finding the right academic home for them.
Getting Accepted into a Public Ivy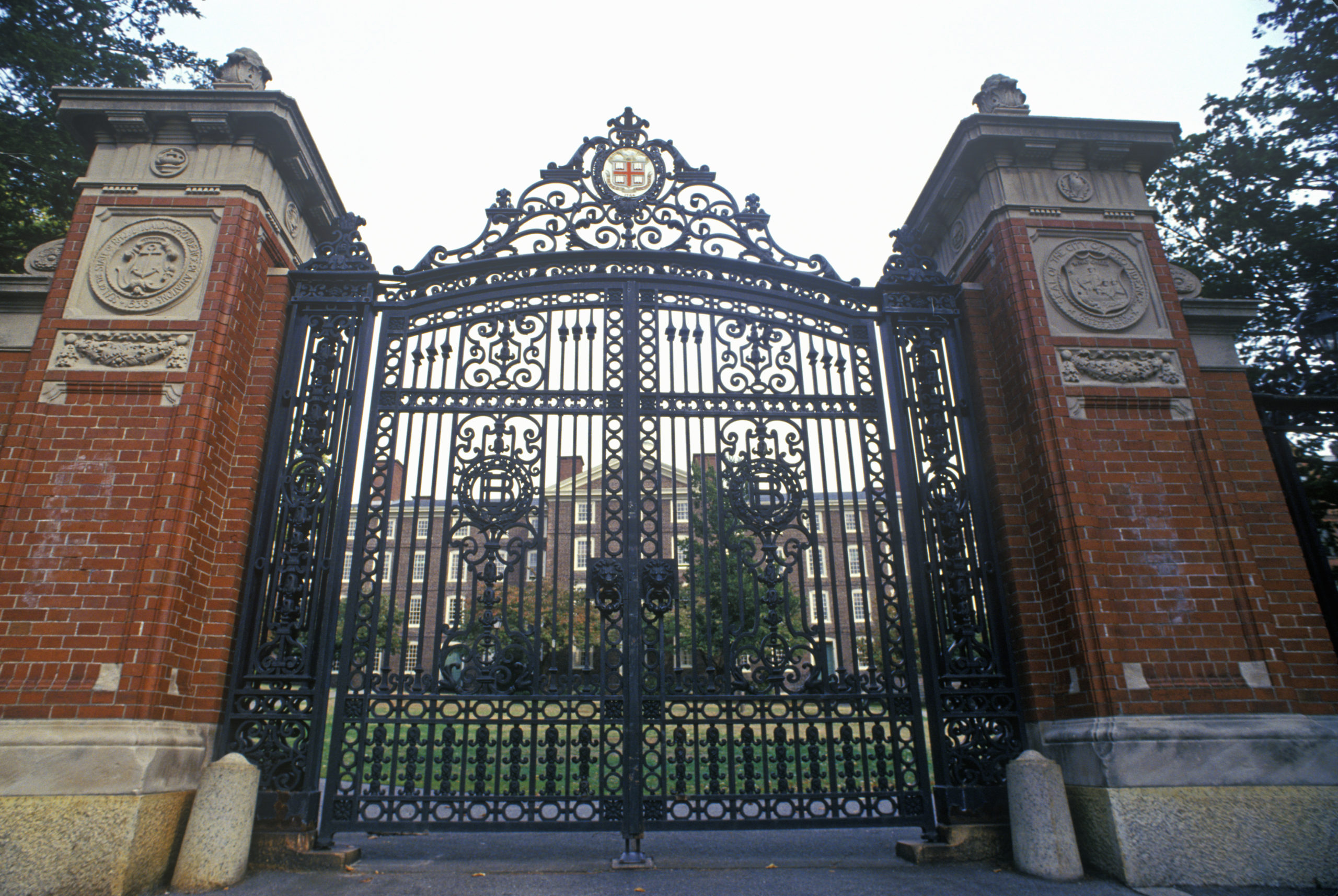 Admissions at Public Ivies is highly selective. For instance, the University of California- Berkeley accepts just 16.9 percent of applicants. Standing out from the crowd is essential to impress the admissions committee. The difficulty of your high school curriculum is a top factor. Take challenging AP, IB, or Honors courses in subjects that interest you. Having a B+ in AP Calculus is more impressive than an A+ in remedial math. Prove your experience with extra-curricular activities and community service. Highlight what makes you unique with a great admissions essay.
Final Thoughts on the Public Ivies
In 2001, Howard and Matthew Greene expanded the list to 30 with their book "The Public Ivies: America's Flagship Public Universities." Schools added include Pennsylvania State University, the University of Colorado- Boulder, and Indiana University. Picking any of these Public Ivies will afford you an outstanding education in an eclectic atmosphere. Consider applying to a Public Ivy in your state for the greatest bang for your buck.
Additionally, other schools are known as the Hidden Ivies also have a great deal to offer students. These schools, like Johns Hopkins University, Trinity College, Georgetown University, and Tulane University, apply the same rigorous acceptance standards to applicants that the Ivies and the Public Ivies do.
Many of these schools are not only well-known nationally, but they're also well-known known in their regions. This means that students who want to attend an excellent school, but who don't want to stray far from home will want to put a few of these schools on their shortlists.
Finally, it is important for students to remember that some schools that are not Ivies or even Public Ivies may still have well-rated academic programs. Good examples of these are art and drama schools. Despite not being Ivies or Public Ivies, the students attending these schools are still getting the best education in the world for the subjects they're studying. This makes them worth a look as well.
Related Articles:
Best Colleges Offering Early Decision in the US