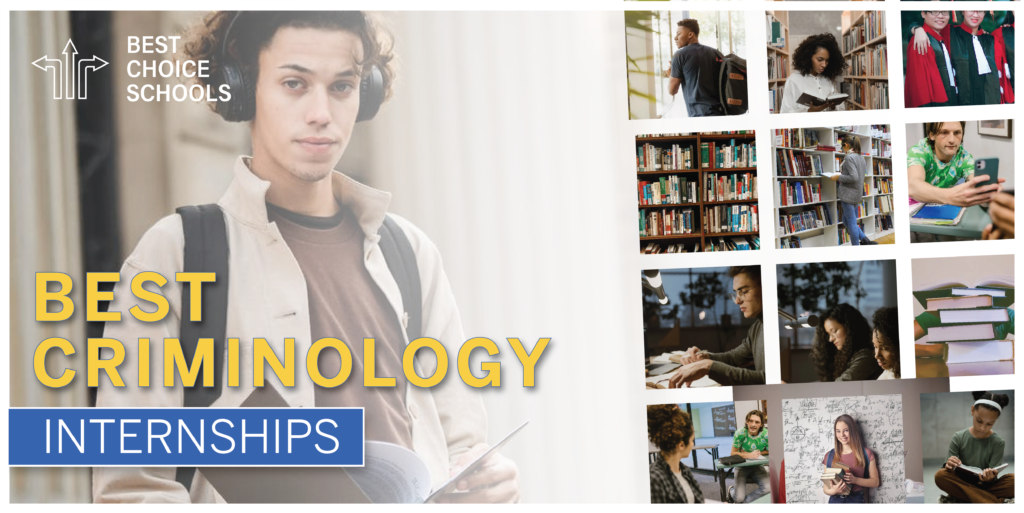 Students attending college for most academic and professional fields benefit from seeking internships as early in their college career as possible. Criminology internships are especially beneficial to students who want to work in any number of fields that require a degree in criminology or criminal justice.
Toward the end of this article, you will find a list of websites that may help you in your search for criminology internships.
If you want to pursue a career in criminal justice or law enforcement, you'll note that these two fields sound similar but are quite different, and a degree in at least one of these fields is necessary to start a career in criminology. It can be difficult to tell the difference between criminology and criminal justice, so we'll break down the distinctions between the two degrees and the various career paths they lead to.
What is Criminology?
Criminology is a social science that studies human behavior associated with criminal behavior and crimes committed. It is closely related to psychology and sociology. Criminology also teaches you how to understand why, how, where, and when a crime is committed. Criminologists focus their expertise on creating strategies that will aid in the detection and prevention of criminal activity. Within the field of criminology, there are several sub-fields, such as forensic psychology and criminal profiling.
What is Criminal Justice?
Criminal justice is the application of criminology. It enforces the solutions provided by criminology, while criminologists are responsible for researching criminals' thinking patterns and providing solutions to solving crimes.
Undergraduates of criminal justice learn about the law enforcement and justice systems, from their origins to their current roles in society. A criminal justice student prepares to work in any of the various departments involved in preventing crime and upholding the law. The criminal justice system is made up of various agencies and departments that use criminology practices to solve problems.
Criminal Justice or Criminology: What's the Difference?
Since the career paths of both fields occasionally overlap, many people think criminology and criminal justice are the same. A detective, for example, can work in the criminal justice system but also as a criminologist. The distinction between criminology and criminal justice, on the other hand, shows itself in many ways:
Criminology examines offenders' sociological and psychological patterns to assess why they commit crimes while criminal justice examines the law enforcement system and operations.
Criminal justice graduates are usually employed in law enforcement, while criminologists can work as analysts and investigators in the justice system.
See also: Are All Criminology Careers in Law Enforcement?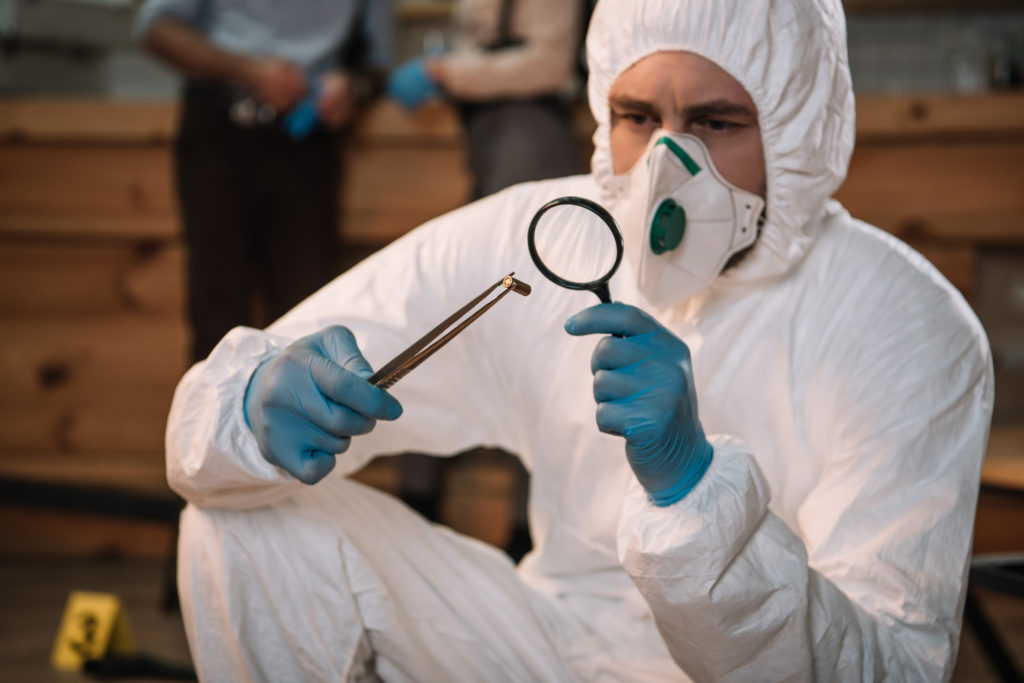 Employment in Criminology and Criminal Justice
Anyone who wants to have a significant effect on crime should consider a career in criminal justice, and a criminal justice internship will give them firsthand experience of the job. Although you may not be cracking an international drug-dealing ring, criminology and criminal justice experts play an important role in recognizing and enforcing the law, preventing crime, and preserving order in the society.
Many criminal justice programs have a directory of partner organizations where you can choose an internship based on your area of interest. You could work as an intern with a law enforcement agency, a charity, or a law firm, interviewing witnesses, assisting with documentation and records keeping, or advocating for victims.
Law enforcement and legal work are the two most common career paths for criminologists. However, whether you want to be a police officer, a paralegal, or a community development worker, you'll have many choices, as the Bureau of Labor Statistics predicts that employment in the criminal justice field will increase over the next decade.
See also:
Careers in Criminology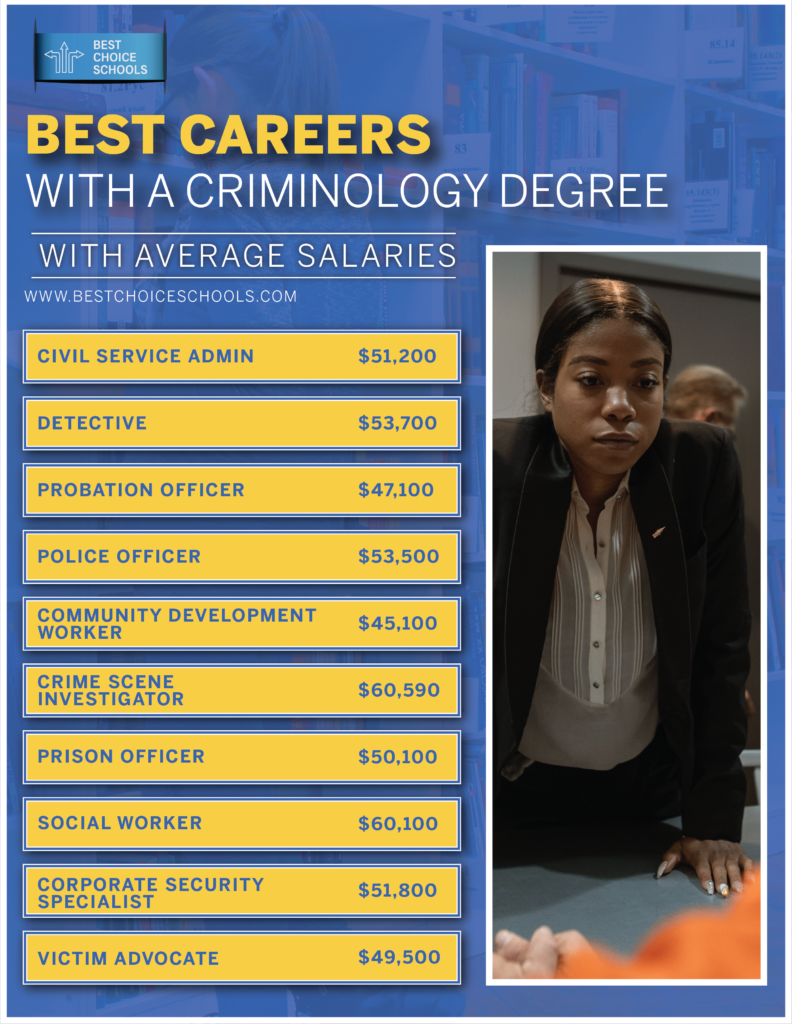 Careers in Criminal Justice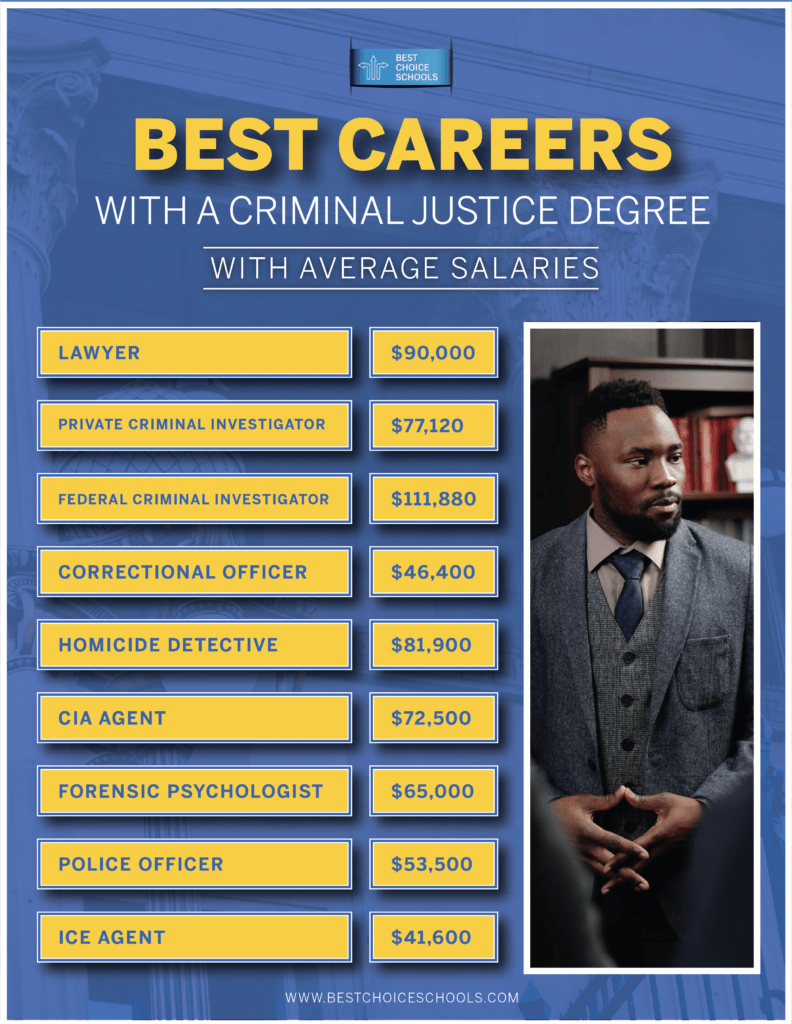 Check out: What Can You Do With a Criminal Justice Degree?
What Type of Experience Will You Need to Work in These Fields?
Here's a rundown of some experience and basic skills prospective employers will look for when they're hiring for criminal justice and criminology professions:
Oral communication skills
Interpersonal communication skills
Research skills
Decision-making skills
Integrity
Responsibility
Quick thinking
Analytical skills
Customer service skills
Honesty
Writing skills
Public service experience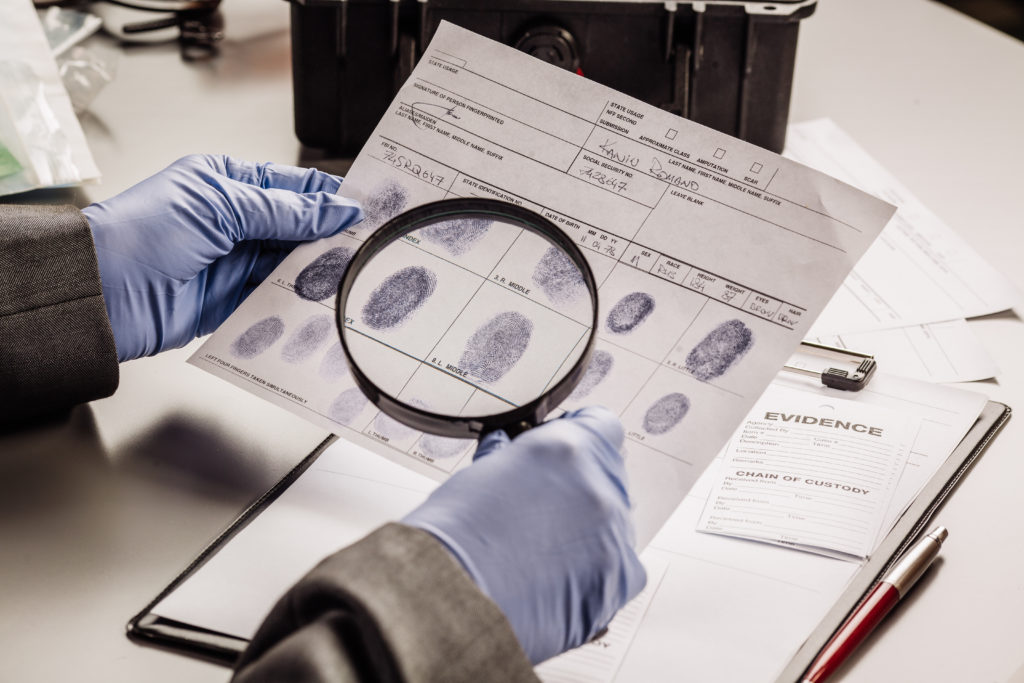 How Do You Gain Experience in These Fields?
To pursue many criminology and criminal justice professions, you would need to have previous experience in your chosen field. Most times, the experience does not have to be paid. That's where internships come in.
If you're still in college, you can look for both paid or unpaid internships. You can find these internships by communicating with someone in the recruitment office of the agencies you'd like to work with, or visiting the career development office at your university.
If you've already graduated from college, consider volunteering, job shadowing, or educational interviews. Since so many criminology and criminal justice careers are public service jobs, you'll most likely be able to participate in tours, ride-alongs, and even help in certain areas.
Internships and volunteering will help you gain the necessary experience. They will also show your dedication to your desired field and, more importantly, provide you with valuable connections to help you in your job search.
See also: What is Forensic Psychology?
How Do You Find Internships in Criminology and Criminal Justice?
When you're searching for volunteer or internship opportunities, make sure what you volunteer to do is related to the job you're applying for. If, for instance, you want to be a forensic scientist, you'll need to show that you've worked in a laboratory and conducted field research. One way to do this is by contacting your local university and volunteering to work in the physical sciences department.
While universities are one of the top resources when it comes to finding a criminology internships, volunteer programs and internship and can be found in a variety of other areas, including:
1. Local, State, or County Law Enforcement Agencies. Students who want to work in law enforcement in positions, such as a police officer or homicide detective, will benefit from working in this type of setting. Interns can experience the buzz of a police precinct or sheriff's office and may venture out on ride-alongs to see what happens in the field.
2. Law Offices. Law offices provide a broad spectrum of opportunities for criminology interns. Criminology students should consider contacting defense attorney firms or their local prosecutor's office for the most relevant experience for their field.
3. Juvenile Detention Centers and Other Youth-Based Centers. Criminology students who wan to apply their knowledge to working with teens will benefit by working in juvenile law, law enforcement, or in a detention center or halfway house.
4. Federal Government Agencies. Hopeful federal agents and attorney generals should contact the local branch of their desired federal agency to learn what is available. This type of internship may have a longer waiting list, so students might apply as early as possible.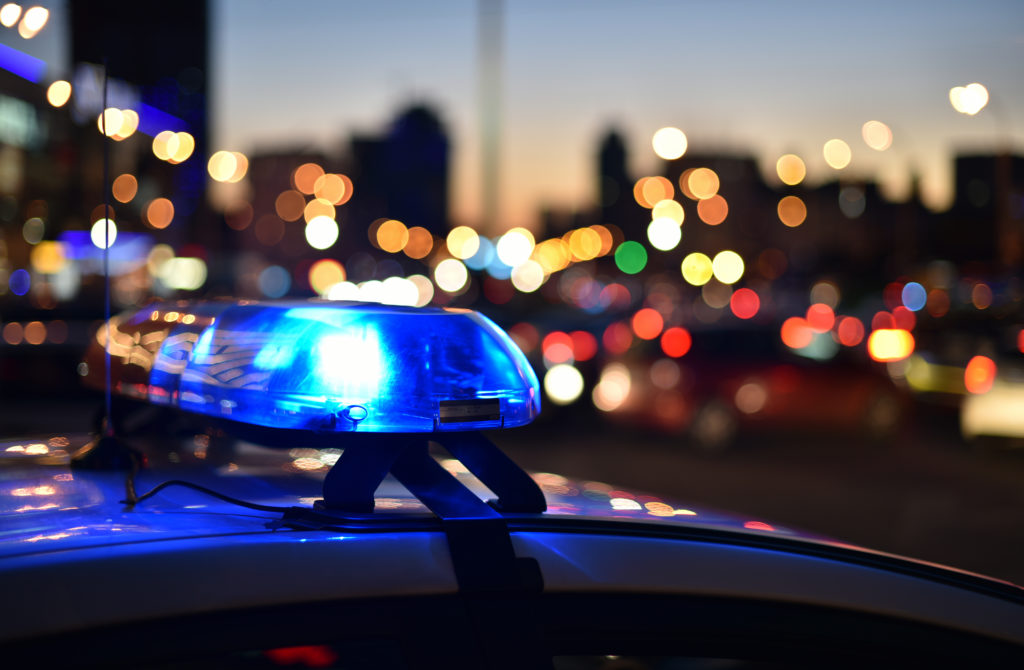 Where Are Places You Can Apply For an Internship?
While listings for internships will change every day, here are a few examples of some that are similar to the types of criminology and criminal justice internships you may apply for:
Criminal Justice Intern
Company: Beacon of Hope Crisis Center
Location: Indianapolis, Indiana
Paid or Unpaid: Unpaid Internship
Job Description
A Criminal Justice Intern works in the Criminal Justice Program, which helps to break abuse patterns by educating victims about services and supporting them in their efforts to live without experiencing sexual harassment and domestic violence again. Beacon of Hope has relationships with the Central Indiana police departments. Victim Advocates help to provide victims with assistance, safety planning, and other needs. The Criminal Justice Intern assists Victim Advocates in providing better service to their clients.
Paralegal Intern
Company: Lawndale Christian Legal Center
Location: Chicago, Illinois
Paid or Unpaid: Unpaid Internship
Job Description
Maintaining physical and electronic archives and entering client and case data into an electronic database system. Creating standard ways of presentation. Doing legal and internet studies. Writing and serving a subpoena. Preparing forms of correspondence. Assisting in the preparation of pleadings in juvenile and adult court. Interacting with teenagers and young adults.
Police Intern
Organization: City of Roseville, MN Police
Location Roseville, Minnesota
Unpaid Internship
Job Description
This Internship program provides eligible students with both practical job experience and course credit. It allows the Roseville Police Department to involve undergraduates in different parts of law enforcement. Students will gain work experience and the ability to build a professional network in preparation for potential law enforcement roles.
Criminal Defense Practice Investigator Internship
Company: The Legal Aid Society
Location: New York, New York
Remote Internship
Job Description
The Summer 2021 Internship will be a virtual experience. During the internship, you can collaborate with prosecutors and detectives to study and examine defense records in criminal cases like attacks, domestic abuse, burglary, theft, and murder.
Websites to Search for Internships
To find internships like those above, consider checking out the following resources:
International Association for Identification
Geneva Institute for Human Rights
Foundation for Individual Rights in Education
The Scientific Responsibility Human Rights and Law Program
National Criminal Justice Association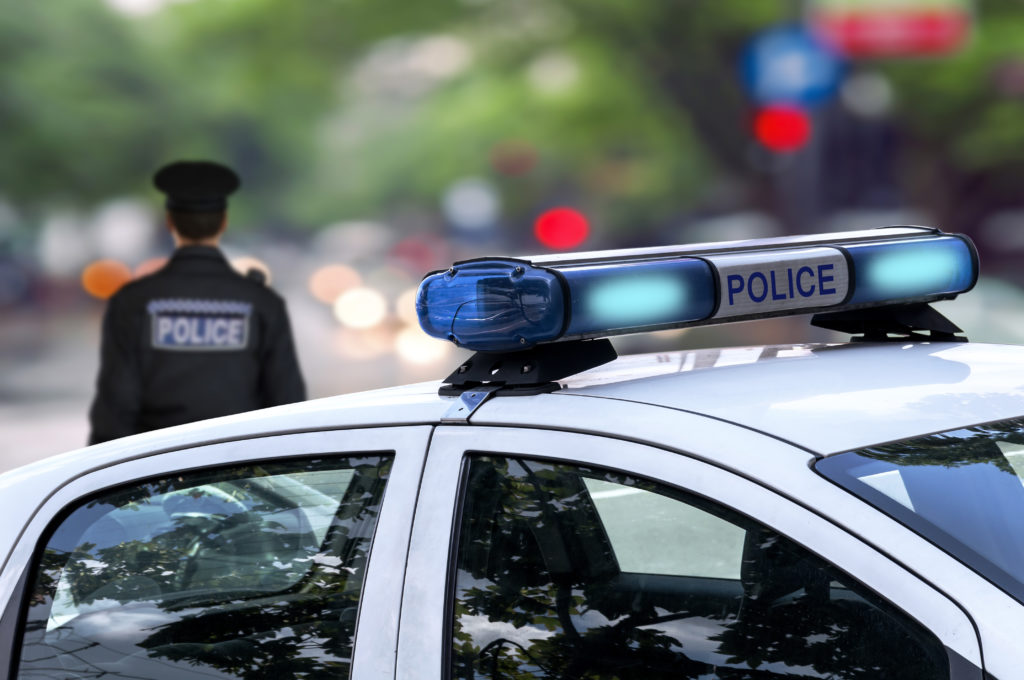 Why Is an Internship in Criminology Important for Any of the Related Fields?
The more real-world and hands-on experience that criminology students can gather before completing their degree, the better understanding they will have of the challenges and risks that may accompany their chosen profession. An internship gives them an up-close view of the daily life of professionals in a career that requires a criminology degree.
Related Resource: 20 Best Online Schools for Criminology
How Does an Internship Affect Your Employment Prospects?
An internship will help you gain a better understanding of the working world as well as your skills and capabilities. Having a good degree is important, but being able to show an employer that you have other useful skills will help you land a job.
Employers are searching for a specific experience that backs up your academic ability and shows your real-world skills. They value job experience because it shows you have a knowledge of what it's like to work and that you've acquired some of the basic skills they require.
Job competition necessitates finding a way to stand out to your potential employers. Work experience can make you stand out from the crowd when applying for jobs and it can help you learn important skills. Since everyone's experience is unique, emphasizing what makes yours special will help you stand out.
What Are Some Benefits of Criminology Internships?
Engaging in an internship has a wide range of benefits, some of which include:
Exploring Career Prospects
An integral aspect of the university experience is exploring your prospects, and internships are a perfect opportunity to do that. Some students enter college with a certain career path in mind, only to later change their minds. Taking on an internship in criminology while in college will help students to gain experience in their chosen field while also allowing them to determine if it is the right fit for them. Interning students are more likely to feel secure in their degree choice before graduation.
Develop and Perfect Your Skills
Internships help you learn a lot about your strengths and weaknesses. They also provide valuable input from managers and industry veterans, as well as a once-in-a-lifetime learning experience that you might not have as a working adult. To get the most out of your internship training experience, ask questions, observe, accept your mistakes, keep an open mind and take risks.
Gain Important Work Experience
One of the most significant advantages of internships is the practical job experience that interns gain, which cannot be gained in a classroom environment. Interns get to apply what they've learned in class to real-world situations, getting a firsthand look at the kinds of tasks they'll be doing in their chosen sector. An internship can not only teach specific skills in criminology, but also teaches transferable skills like teamwork, communication, and computer proficiency, which trains interns to join the workforce after graduation.
Get Retained Permanently
Internships are a popular way for companies to boost their recruiting efforts. Sometimes, an organization may decide to employ an intern after the internship period is completed. Even if a job offer isn't made right away, an intern who makes a good impression may be offered one later when a position becomes available. It's a way for businesses to put prospective employees through their training before recruiting them.
Connect With Industry Veterans
As an intern, you will be surrounded by industry veterans. Internships are about more than getting a good grade, earning credit, or earning money. They're also about learning from the people around you by asking questions and observing them closely. During an internship, you will meet veterans who will become your future colleagues or who could connect you to your first job in criminal justice or criminology.
Sum Up
Even if you lack experience, you can learn the skills you need through internships and volunteer work with a little determination. You'll have no trouble finding a great career in criminal justice or criminology if you do your homework, work hard, and dedicate yourself.
You may also like:
5 Common Courses in a Criminology Degree
5 Functions of the Academy of Criminal Justice Sciences