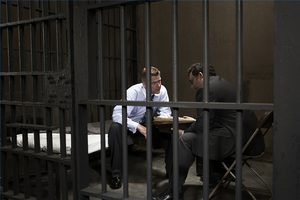 One of the most popular questions asked by students when they realize they can concentrate in a particular area within their major is: what is forensic psychology? It is a term that is used a lot in mainstream media; tv shows have been created around the idea of the forensic psychologist as a criminal profiler and more attention is being paid to this career path. So how does one define the field, and what are some possible career paths within forensic psychology?
The Field
The definition of forensic psychology is the professional application of psychology within the justice system. It is the study of legal principles in relation to both expert witness testimony, jurisdictional consideration, and profiling. Forensic psychologists work in their capacity as psychologist and researcher to provide theories and concepts that bolster the justice system for the greater good. The field is growing in both popularity and prestige as more psychologists move into the specialty; this is best demonstrated by the number of schools that have introduced forensic psychology programs at the undergraduate and graduate levels in the past five years.
What Does a Forensic Psychologist Do?
The next question most people ask after discovering what forensic psychology is what does a forensic psychologist do? These professionals work in a variety of different capacities to provide both defendants and the government with knowledge that pertains to pending court cases, time spent in jail, and even how forensic psychology can help build criminal profiles for serial killers and other repeat offenders. These are highly skilled individuals that hold postgraduate or terminal degrees in either psychology, law or both fields. They are also licensed to practice in their state and many have additional qualifications to work for local and state governments as expert witnesses.
Research and Academic Areas of Specialty
Forensic psychology has its beginnings in research. The forensic psychologists that work in research or academia are often the ones uncovering new theories and concepts, building better procedures for practicing psychologists, or even teaching at the university level. Teaching and research often go hand-in-hand, as many researchers supplement their income, as well as receive research grants when part of a university setting. Specialties also exist for researchers and professors, allowing them to choose a particular part of the field that interests them the most; popular areas include criminal profiling, techniques for jury selection, and impact of divorce on children and adolescents.
Private Practice
Some forensic psychologists work in applied settings, meaning they offer their services as professional psychologists. They are licensed and certified professionals who have gone through a variety of educational and career training courses to become allies in the courtroom. These psychologists can work directly with attorneys, the state, the correctional system in the state, the defense, or as an expert witness; they are also called on to provide court-ordered mental evaluations or criminal profiling as part of court proceedings. Forensic psychologists can be found working within police departments and other government agencies to provide support for department employees as well.
Forensic psychology is a comprehensive, demanding, and rewarding career, but it is not for everyone. Interested students are encouraged to take courses on the subject or take on an internship before making the decision to pursue this career; but before any of that happens, it is imperative to ask what is forensic psychology and how it can make a difference.
Related resource: 20 Best Online Schools for Forensic Psychology 2017