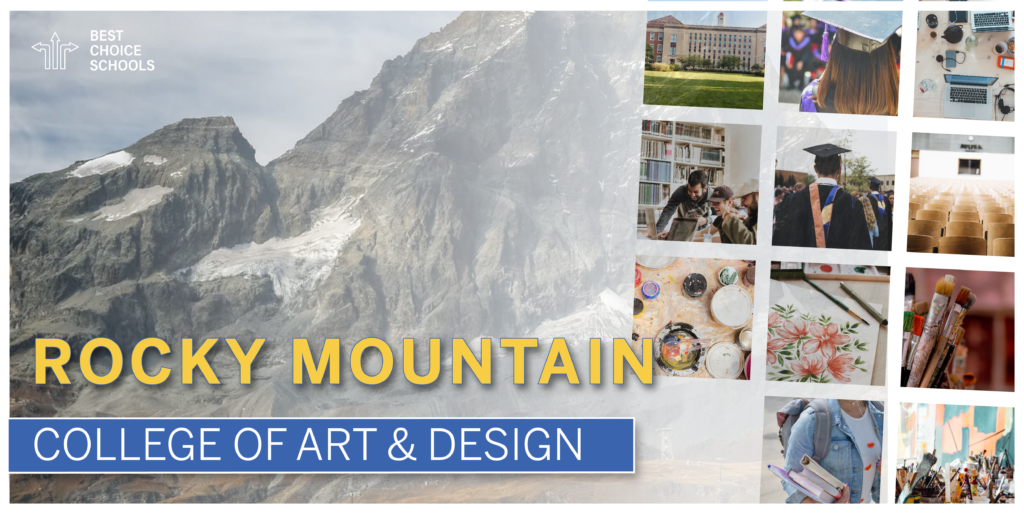 Flexible RMCAD Degrees for Creative Art Careers
Rocky Mountain College of Art and Design appears in our ranking of the 10 Best Online Schools for Graphic Design.
Ranked 72nd nationally by Niche, Rocky Mountain College of Art and Design is a for-profit, NASAD-accredited arts school that grants nine on-campus and seven online degrees plus 11 individual courses at an engaging 9:1 student-faculty ratio. For example, the BFA in Game Art builds a 123-credit, 168-week Lakewood curriculum under Prof. Sean Brown with visual storytelling practice in Spivak Studios. Chaired by Prof. James Reiman, the BFA in Photography follows a 123-credit, portfolio-building sequence online to capture beautiful lens images with Commercial or Photojournalism/Documentary specializations and a Senior Exhibition project.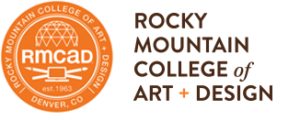 Online via Moodle, the BFA in Interior Design crafts a 123-credit, CIDA-accredited plan overseen by Prof. Jessica Elliott with an optional Sustainable Design track for 24/7 courses from Construction Contracts to Manual Crafting plus FabLab workshops and internships like Eastlake Studio. Led by Prof. Theresa Clowes, the BFA in Art Education has a 123-credit, on-campus track to Colorado K-12 teacher certification with opportunities to practice at Lakewood High, exhibit at Philip J. Steele Gallery, and join the Visual Artists Nexus.
Additional Rocky Mountain degrees are the BFA in Fashion Design, BFA in Animation, BFA in Graphic Design, BFA in Illustration, and BFA in Painting.
About Rocky Mountain College of Art and Design
Rocky Mountain College of Art and Design originated in 1963 when artist Philip J. Steele opened a trade school for post-secondary art degrees. Until 2003, it occupied a three-building Denver campus facing Colorado's famed Front Range. That Fall, RMCAD expanded to a 23-acre, 17-building Lakewood location near Casa Bonita. The land dates back to 1904 when Dr. Charles Spivak built a tuberculosis treatment center for the Jewish Consumptives Relief Society. In 2010, RMCAD became for-profit when it was acquired by Full Sail Real World Education. After celebrating 50 years in 2013, Rocky Mountain College of Art and Design now educates 1,095 undergrads with a multi-platform learning experience plus eight clubs like Fashion Society. College Factual placed RMCAD 80th for design arts and 92nd for visual arts. Value Colleges Online also named its BFA in Graphic Design the 10th most affordable.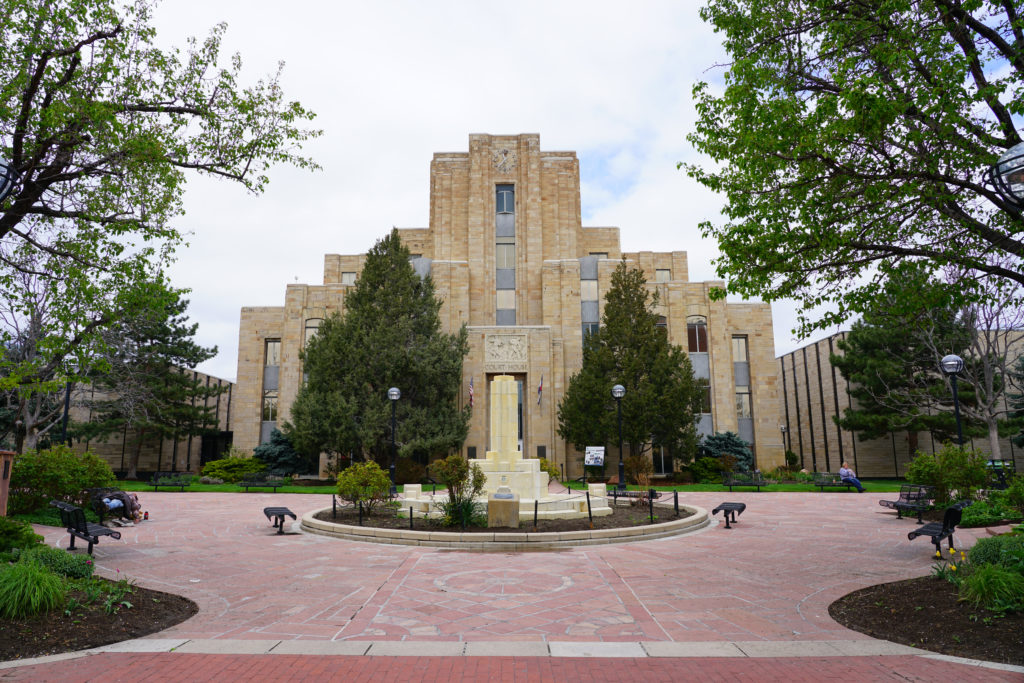 Rocky Mountain College of Art and Design Accreditation Details
On May 12, 2015, Rocky Mountain College of Art and Design received a formal notification from the Higher Learning Commission of the North Central Association (HLC-NCA) Institutional Actions Council that the Level III accreditation was renewed through 2024-25 under President Christopher L. Spohn. Located 1,006 miles east via Interstate 80 in Chicago, Illinois, this jumbo 19-state Midwestern United States accreditor is recognized by the Council on Higher Education Accreditation (CHEA) and Colorado Commission on Higher Education (CCHE). Rocky Mountain is an accepted National Council for State Authorization Reciprocity Agreement (NC-SARA) member. Particularly, the National Association of Schools of Art & Design (NASAD) has accredited the Bachelor of Fine Arts since October 1, 2013. The BFA in Interior Design was also approved by the Council for Interior Design Accreditation (CIDA) in 2014.
Rocky Mountain College of Art and Design Application Requirements
Getting into Rocky Mountain College of Art and Design is classified "least selective" by the U.S. News & World Report because 100 percent of the Fall 2017 applicants were openly enrolled. First-year BFA majors still must exhibit college readiness with a valid diploma though. GED equivalency tests must be scored at least 165 after 2016 or 500 before 2016. Dual Enrollment high school students can take a maximum of 12 credits. Advanced Placement exams like AP Studio Art transfer three credits if graded "3" or better. Good academic standing requires a minimum 2.0 GPA overall. Incoming RMCAD freshmen have a median 3.04 average. Taking standardized tests, including the SAT and ACT, is wholly optional. Display artistic talent in a SlideRoom portfolio of 10-15 digital pieces is more important. International students applying on F-1 visas must achieve above 550 on the TOEFL or 6.0 on the IELTS.
Rocky Mountain College of Art and Design has a quick four-step admission process that's rolling conveniently year-round. It's recommended entrants apply one month before the eight-week term start dates of July 1st, September 3rd, October 29th, January 7th, March 4th, and May 6th. Anytime, complete the RMCAD Application entirely online with a $50 non-refundable fee by credit card or PayPal. Forward official transcripts to 1600 Pierce Street in Denver, CO 80214. If desired, submit testing reports using SAT/TOEFL code 1943 or ACT code 5359. Create a SlideRoom account to upload artwork with brief descriptions. Other steps include writing a 500-word personal statement, formatting a résumé, providing reference contacts, scheduling an interview, and verifying financial funds. Please pose further questions to (303) 753-6046 or admissions@rmcad.edu.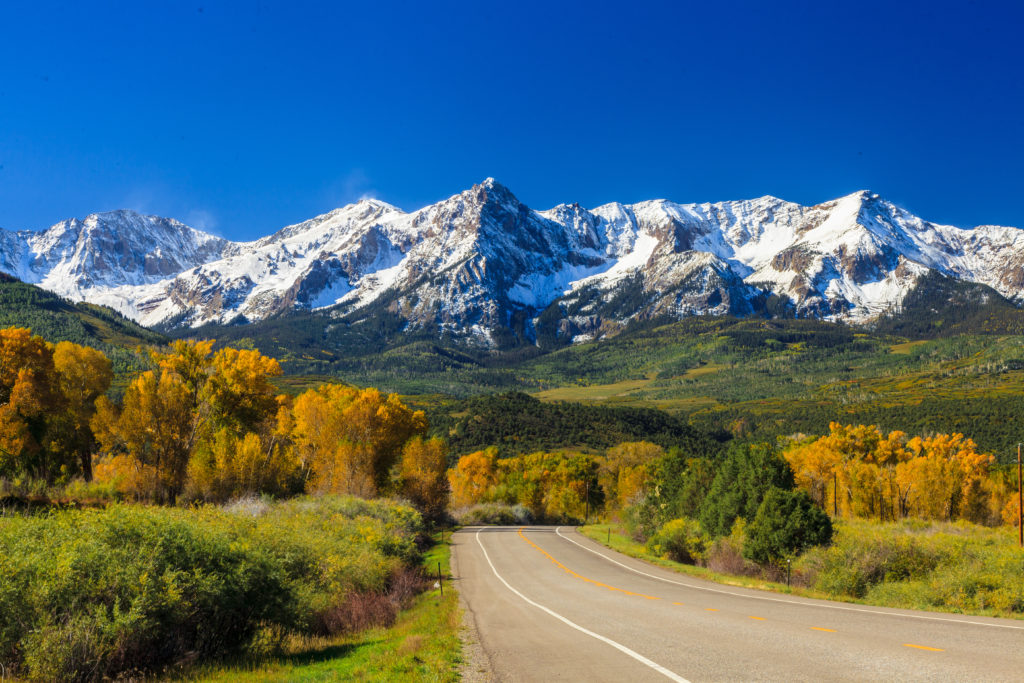 Tuition and Financial Aid
For 2018-19, Rocky Mountain College of Art and Design charged full-time undergrads $9,510 per term or $19,020 annually. Traditional part-time students paid $642 per credit. Online BFA programs were cheaper at $502 per credit. Undergrads cover a one-time $50 application processing fee. Technology costs to meet the minimum OS X 10.6 or Windows 7 laptop requirement vary. RMCAD budgeted $9,184 each year for off-campus living expenses. Students spend around $1,600 on books and $2,688 on miscellaneous supplies yearly. Annual attendance averages $32,492 independently or $23,172 with parents. Four-year Bachelor of Fine Arts totals range from $92,688 to $129,968 before aid.
According to the NCES College Navigator, the Financial Aid Office at the Texas Building gets 76 percent of full-time RMCAD students' tuition assistance averaging $5,534 each for $3.82 million combined. Institutional funds include the Presidential Platinum Scholarship, Best of Colorado Scholarship, Community Portfolio Review Scholarship, Outreach Scholarship, Redline Scholarship, Student Ambassador Program Grant, Alumni Scholarship, and Artistic Scholarship. The Academic Scholarship gifts $360 per semester for freshmen entering with a minimum of 3.5 GPAs. The $4,400 Presidential Silver Scholarship has a December 15th deadline for students taking 12+ credits with GPAs over 3.25. Filing FAFSA forms coded 013991 unlocks Federal Pell Grant, Opportunity Grant, Teach Grant, Direct Subsidized/Unsubsidized, and Work-Study resources. The Colorado Student Grant provides up to $5,000 per year for in-state undergrads. Rocky Mountain learners also pursue the Masquerade Design Scholarship, Luigi Wewege Foundation Scholarship, Conquering Adversity Scholarship, Pinot's Palette Scholarship, IFDA Scholarship, Women in Animation Scholarship, and more.
Search through nine accredited departments for 16 artistic degrees at the Rocky Mountain College of Art and Design website.
Related Articles:
Colorado State University Global