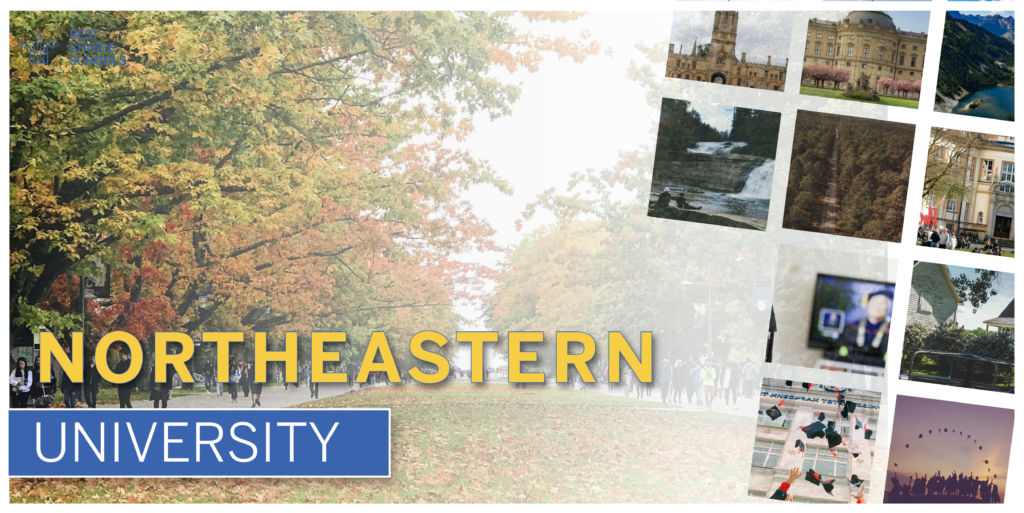 Earning a Degree at Northeastern University
Northeastern University appears in our ranking of the 30 Best Online Schools for Graduate Degrees.
As a large, private university, Northeastern University offers its students a wide array of degrees in areas as diverse as business, science, engineering, and the humanities. The university houses its programs within several schools that include the College of Arts, Media and Design, the College of Engineering, and the College of Computer and Information Science, as well as several other schools. The most popular majors at the school include business, engineering, health professions, social sciences, and the biological sciences. Around 25 percent of the school's population is enrolled in business, marketing, management, and related programs.

One of the interesting options available at Northeastern University is the combined majors program, which encourages students to combine two of more than 120 programs to earn two degrees at the same time. Some of the combinations include American Sign Language and Psychology, Architecture and Graphic & Information Design, and Business Administration and Design. While enrolled in combined programs, students may take classes from different schools and colleges housed within the university, which means a student may take classes from the College of Arts, Media and Design, as well as the College of Computer and Information Sciences.
During study at the undergraduate level, students may want to enroll in one of the university's special programs that are designed to augment the degree experience. Those programs include the Honors Program, Torch Scholars Program, and the Ujima Scholars Program. Students may also participate in the General Studies Program, the University Scholars Program, or the Program for Undeclared Students. Some of the interesting degrees students can choose from while enrolled in these university programs include Game Design, Linguistics, Entrepreneurship & Innovation, Rehabilitation Studies, and Media & Screen Studies.
Northeastern University offers many of its degrees online, and students can earn bachelor's degrees, master's degrees, doctoral degrees, or certificates. A sampling of the online study areas available includes those in Accounting, Business, Communications, Criminal Justice, and Global Studies. Students are eligible for financial aid from Northeastern University whether they enroll in a traditional program or one offered through its online portal. Some of the degrees a student can earn online include bachelor's degrees in Management, Human Services, and Political Science, or master's degrees in Analytics, Business Administration, or Leadership. Online doctorates include those in Education and Transitional Physical Therapy, and graduate certificate programs include Forensic Accounting, Global Student Mobility, and Digital Media Management.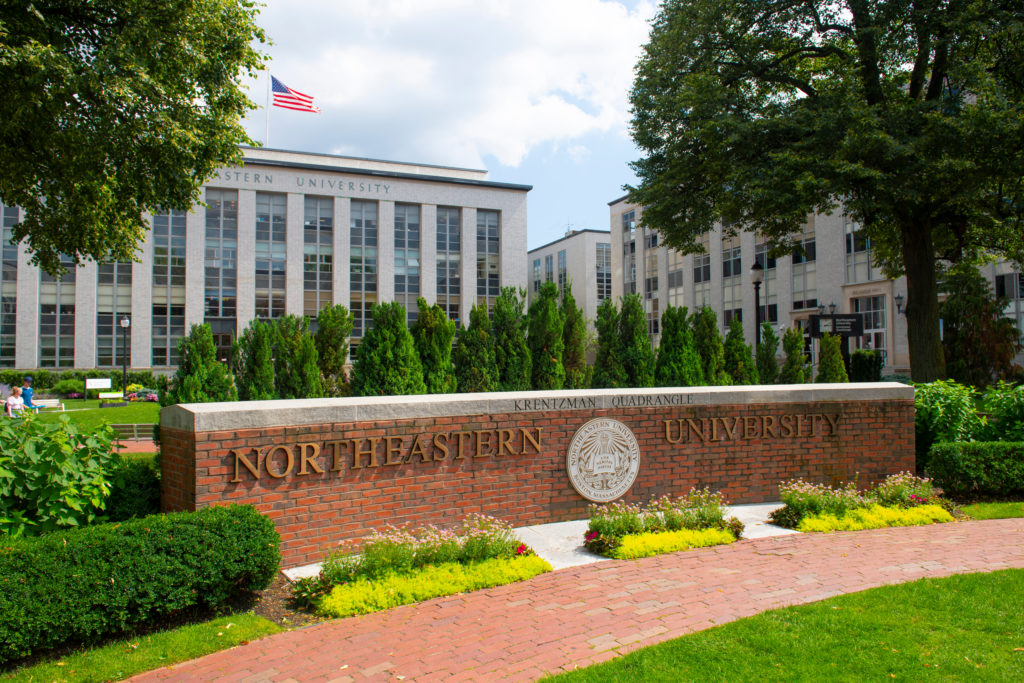 About Northeastern University
Northeastern University was established in 1989 and is a private university in Boston. The university has a main campus in the Fenway-Kenmore neighborhood, as well as additional campuses in the South End, Roxbury, and Back Bay. There are more than 25,000 students attending the university, which also has satellite campuses in Seattle, San Jose, and Charlotte, North Carolina. The most recent campus was opened in Ontario, Canada in 2016. The university styles itself as a "co-op," which is a cooperative education environment where students participate in traditional campuses alongside professional experience to earn their degrees. The school is known for its extensive internship opportunities. The official colors are gray, black, and red, and the sports teams have nicknamed the Huskies with a mascot named Paws. The school's main campus in Boston covers 73 acres.
Northeastern University Accreditation Details
Regional accreditation for Northeastern University comes from the New England Association of Schools and Colleges (NEASC), and several programs are also accredited by various agencies. The Massachusetts Board of Higher Education has also approved the university for operations within the commonwealth. Some of the agencies that have accredited programs at the university include the Commission on Accreditation of Athletic Training Education (CAATE), which has accredited the Bachelor of Science in Athletic Training, the Council on Education for Public Health, which has accredited the Bachelor of Science in Health Science, and the Council on Academic Accreditation in Audiology and Speech-Language Pathology, which has accredited the Master of Science in Speech-Language Pathology and Audiology. The Commission on Collegiate Nursing Education has approved a number of programs, including the Registered Nurse/BSN program and the Master of Science in Nursing in Anesthesia.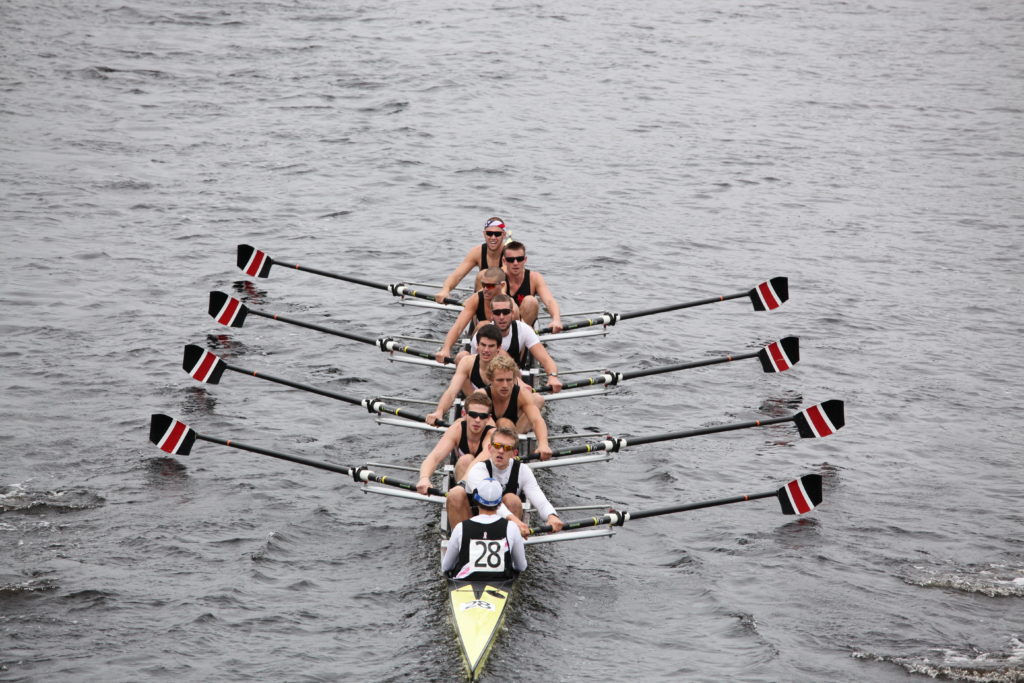 Northeastern University Application Requirements
Northeastern University considers its application process highly selective, and the university considers a number of factors for freshmen applicants when deciding to accept or deny an application. In addition to items like high school transcripts, the university also considers advanced placement classes and the challenging nature of the student's high school curriculum. Future undergraduate students may apply with the Common Application or the Coalition Application and the university will only consider the student's applicant after all materials are received. The university has a number of special entry programs which require additional materials. For example, students may apply to the N.U. program, which enrolls select new students for a study abroad opportunity, or the General Studies Program, which is designed to assist students in their academic success during the first year of study.
Tuition and Financial Aid
Northeastern University is a private university and charges the same tuition rate for residents of Massachusetts and students who are residents of other commonwealths and states. For undergraduate students, the tuition rate for full-time status is $25,225 with select programs requiring additional or different tuition rates. For example, the RN to BSN Online program is $830 per credit hour, and students in their sixth year of the doctoral program in Pharmacy pay $14,875. Graduate programs vary in their tuition cost and are charged by the credit hour. Most programs range between $1,140 and $1,600 per credit hour. Some programs are charged by the term rather than by the credit hour. The Physician Assistant program is $14,955 per term, and the Audiology (Au.D.) program is $12,894 per term.
Students at Northeastern University are eligible for many types of aid that include student loans, grants, and scholarships. Students who want to qualify for student loans should submit their FAFSA form for consideration. Students who experience a negative change in their family's financial circumstances may apply for a reevaluation of financial need. One of the unique features of the university's scholarship program is that students do not need to complete a financial aid application to be considered for the school's merit-based scholarships. Students who graduate within the top ten to 15 percent of their graduating classes will be considered for merit awards like the International Scholarship, Dean's Scholarship, and Connections Scholarship. Students in all degree programs at Northeastern University may gain eligibility for financial aid packages.
Related Articles:
University of Massachusetts-Lowell
University of Massachusetts at Amherst