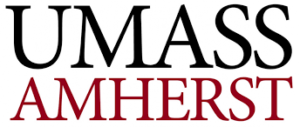 Degree Programs at the University of Massachusetts at Amherst
The University of Massachusetts at Amherst appears in our ranking of the 30 Best Online Schools for Graduate Degrees.
The University of Massachusetts at Amherst offers summer and winter sessions that help students take general education courses and other classes without devoting a full semester to those classes. Many of its undergrads take courses during at least one of these sessions every year. The university also offers an Individual Concentration option for students who want to design majors of their own. Though they still need to complete all general education requirements, they can work with advisors to decide which courses they should take from other departments. Students will still need to take 120 credits to graduate with a degree.
With more than 100 majors and minors, the University of Massachusetts at Amherst makes it easy for students to decide what they want to study. Those majors range from accounting to women, gender and sexuality studies. Bachelor of Arts and Bachelor of Science programs are available from its University Without Walls program, which allows students to earn their degrees without taking classes on the Amherst campus. Students can major in foreign languages and study abroad. The university's Japanese Language and Literature program focuses more on the culture and the writings of this nation. Other majors include earth systems, geography, equine management, kinesiology, and theater.
Nearly as many degree programs are open to graduate students. The university offers a Master of Fine Arts (MFA) in Theater, which requires that students take classes and learn how to both write for and perform on the stage. A public health program offers concentrations in ethics, biostatistics, community health education, environmental health sciences, epidemiology, nutrition, public health practice, and health policy and management. The University of Massachusetts at Amherst has a strong reputation for its science and technology programs too. Some of those programs include biomedical engineering, chemical engineering, plant and soil sciences, and environmental conservation.
About the University of Massachusetts at Amherst
The University of Massachusetts at Amherst is a large public university located in Amherst, Massachusetts. Established in 1863, it served as the Massachusetts Agricultural College through the early 1930s. To meet the needs of the growing number of female students heading to college, it added a women's dormitory to its campus and introduced new programs for females. The first female enrolled in the college in the 1870s. As the college's curriculum grew to areas outside of agricultural subjects, the college adopted the new name of Massachusetts State College. It would use this name until 1947 when it became the University of Massachusetts at Amherst.
To separate itself from other schools in the state, the university uses nicknames such as Massachusetts and UMass. As there are other schools in the UMass system, it sometimes uses the name UMass Amherst. Massachusetts continues looking for ways to meet the needs of new students, including adding new classes, programs, and schools such as the School of Information and Computer Sciences, which opened in 2015. The university also expanded its campus in the 2010s to create more space and useful buildings for its more than 30,000 students. U.S. News & World Report ranks Massachusetts as one of the best schools in the US and added some of its programs to lists of the best, including the university's engineering, business, public health, sociology and computer science programs.
The University of Massachusetts at Amherst Accreditation Details
Massachusetts has full regional accreditation from the North Central Association of Colleges and Schools (NCACS), which is why it can offer degree programs and financial aid. This type of accreditation also Massachusetts give degrees to those who complete all the requirements of the university's programs. The other accreditation that the university holds comes from the National Association of Schools of Art and Design (NASAD) and the APA as well as other groups.
The University of Massachusetts at Amherst Application Requirements
Any undergrad who wants to attend UMass Amherst must use the Common Application and meet all admissions requirements by the university's deadline. This deadline is November 5 for early action applications and January 15 for regular decision applications. The university gives students up to 15 days after the deadline to submit any required documents. Students must answer some of the UMass specific questions found on the Common Application. They will need to supply an official transcript that shows their grades from ninth through the 11th grades and then their final senior year grades. The university also asks for an ACT/SAT score, one letter of recommendation and an $80 application fee. Their transcripts should show that they took two units of electives and foreign language and social science classes, three years of natural and life science classes and four years of math and English courses.
UMass is very selective when it comes to the graduate students that it accepts. It will only accept students with a college/undergrad GPA of 3.0 or higher and those who have a bachelor's degree from an accredited school. Students will find the Massachusetts Graduate School application on the university's website. They can sit down and complete the entire application at one time or work on it over several days or more because they can log in and out of the site. Programs can ask for other requirements, including test scores, transcripts, letters of recommendation, essays and/or personal statements.
Tuition and Financial Aid
Massachusetts residents attending UMass pay $16,278 a year for their tuition and fees. Nonresidents pay $367,344 to attend the university and take the same number of classes. Undergrads also pay $13,598 for a room and a meal plan from the university, though this cost can rise if they choose a different room and board package. Graduate students who are Massachusetts residents pay $8,262 per year for university tuition and fees, but this amount rises to $17,228 per year for nonresidents. These rates allow students to take up to 12 credits from the university's graduate school.
Financial aid can help any student bring down his or her costs. They can start with the FAFSA, which uses tax information to see how much the student or the student's family makes, which lets the university determine his or her total need. The aid they get can include institutional aid such as grants and government aid, which usually includes loans. Both undergrads and graduate students in any University of Massachusetts at Amherst program can get financial aid.