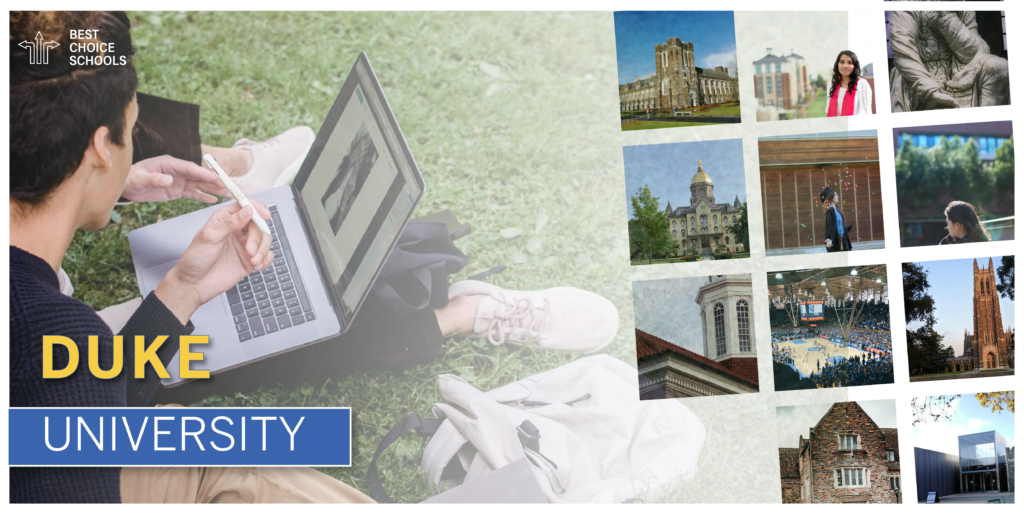 Degree Opportunities at Duke University
Duke University appears in our ranking of the 30 Best Online Schools for Graduate Degrees.
Students who enter Duke University at the undergraduate level will earn their degree from within the Trinity College of Arts & Sciences or the Pratt School of Engineering. The university shares that more than 80 percent of its students also earn a minor or certificate while enrolled in an undergraduate degree program. There are 48 majors and 50 minors available within Arts & Sciences, and there are several more degrees and departments housed within the area of Engineering. Students who choose the path of Arts & Sciences can major in areas like African & African American Studies, Classical Civilization, English, and French Studies. Students who choose an engineering path can choose from Biomedical, Civil & Environmental, Mechanical & Materials, or Computer & Electrical majors.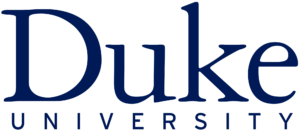 The most popular majors at Duke University include Computer Science, Public Policy Analysis, Biology, Bioengineering, Economics, and Biomedical Engineering. In addition to attending school in North Carolina, students may also choose to enroll in Duke Online, which offers many of the same programs online that may be found on campus. Some of the many subjects students may study online include Business, Computer Science, the Arts, Health, Education, Law, and Economics. Online programs at Duke are offered at the masters, doctoral, and professional certificate levels and from within schools like the Duke Nicholas School of the Environment, the Duke University School of Nursing, the Duke Divinity School, and the Fuqua School of Business.
The university reveals that it offers online classes as a way to meet the demands of a "rapidly changing world" where flexible learning opportunities can help serve a wide variety of students. When students choose to attend online classes, they may enroll in single classes as part of the university's continuing and executive education series, choose open online courses, or participate in Coursera specialized classes in areas like computer science, business, and management. One of the interesting facets of study at Duke University is that students who choose to enroll in a Ph.D. program will apply to the university initially but won't select the specific department under which they will earn their Ph.D. until after their second year of study. With many available subjects in fascinating areas like Cognitive Neuroscience, Integrated Toxicology & Environmental Health, and Marine Conservation and Science, students can not only choose to enroll in a format that suits their scheduling needs but can also earn a degree from one of the most respected universities in the world.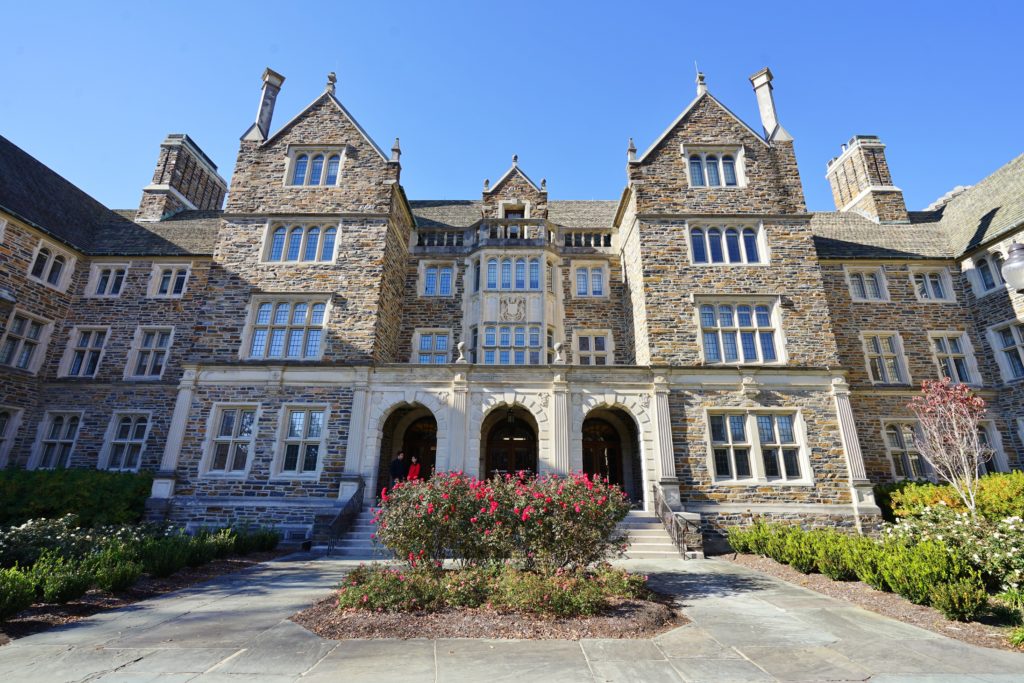 About Duke University
Duke University is a private university in North Carolina that was founded by a group of Methodists and Quakers in 1838. The school went through several names and iterations in the 19th century and was known as Trinity College until 1924 when it was renamed Duke University after a wealthy donor. There are three campuses that comprise Duke University in Durham, North Carolina, as well as a marine lab located in the city of Beaufort. The university is known as one of the most prestigious in the country and has been affiliated with more than a dozen Nobel laureates and Turing Award winners. Approximately 14,832 students attend the school, which has more postgraduates attending than undergraduates. The school's official colors are white and Duke Blue and student sports teams are nicknamed the Blue Devils.
Duke University Accreditation Details
The regional accreditation agency for Duke University is the Southern Association of Colleges and Schools Commission on Colleges. The university last underwent accreditation in 2009 and will conduct another reaffirmation of accreditation in 2019. Programs and schools at the university also hold programmatic accreditation like the master's program in Nursing, which is accredited by the Accreditation Commission for Education in Nursing, Inc. The law programs are accredited by the American Bar Association, and the physical therapy programs are accredited by the American Physical Therapy Association, Commission on Accreditation in Physical Therapy Education. The American Psychological Association, Commission on Accreditation has accredited the Ph.D. programs in Clinical Psychology, and the Commission on Accreditation of Healthcare Management Education has accredited the graduate programs in Health Services Administration.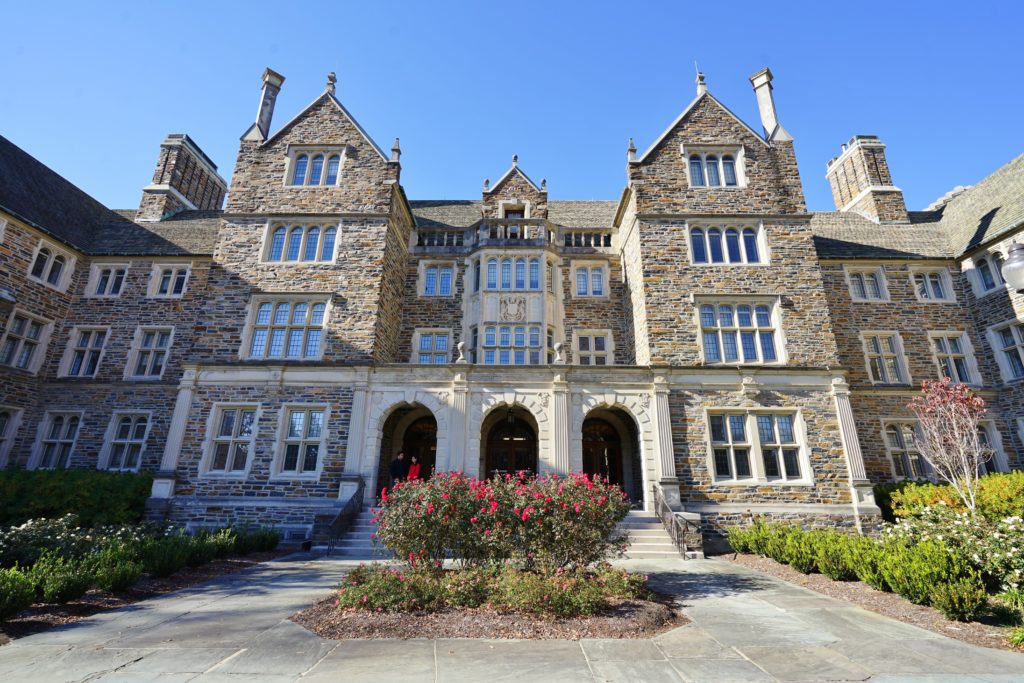 Duke University Application Requirements
Applications to Duke University begin with the completion of the Common Application or Coalition Application online. Students will provide biographical and academic information, as well as a personal essay and a list of extracurricular activities. Students can apply for Early Decision or Regular Decision and should check with the school's Office of Undergraduate Admissions to check on the application deadlines. All prospective students must submit standardized test scores from the SAT or ACT. In addition to a personal essay, future students will also answer two essay questions related to their education at Duke. The application fee is $85, but students with significant financial needs may qualify for an application fee waiver. When applying, students must also indicate whether they want to enter a program in the College of Arts & Sciences or the School of Engineering.
Tuition and Financial Aid
Tuition for undergraduate school at Duke University is $55,960, and all students pay the same tuition rate because the university is a private institution. Students will also pay room charges of $8,706 per academic year and board charges of $7,238 per academic year. Books, supplies, and personal expenses are estimated at $3,466 per year, and the university estimates the total cost of attendance each year at $75,370. Students interested in studying at the graduate level can expect to pay $78,227 for their total cost of attendance per year, which includes $26,770 each semester for tuition, as well as other fees like health insurance, a recreation fee, and an activity fee. For Ph.D. students, the cost of attendance is estimated at $62,275 for tuition and various fees. Students can also expect to spend around $970 on books and supplies. With housing, board, and other expected costs included, Ph.D. students can expect to pay $87,499 for their total cost of attendance each year.
Financial aid at Duke University can come in the form of loans, scholarships, and grants that can come from a variety of sources. Students at Duke are eligible for federal financial aid like loans and grants and may also pursue scholarships from the university and private sources. Students may qualify for financial aid based on their status, their financial need, and their academic achievements. Some of the scholarships available from the university include the Chancellor's Scholarship, the Dean's Graduate Fellowship, and the University Scholars Fellowship. Students interested in any of the degrees at Duke University should inquire with the school about financial aid, as well as seek out private funding through specialized scholarships and private student loans.
Related Articles:
North Carolina State University