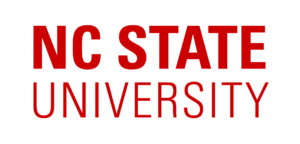 NCSU Degree Programs
North Carolina State University appears in our ranking of the 30 Best Online Schools for Graduate Degrees.
North Carolina State University offers more than 100 bachelor's degree programs and more than 100 graduate degree programs in addition to some doctoral options. The Poole College of Management at the university offers multiple programs such as one for accounting majors. Those majors will earn an accounting degree that looks at other business fields, including marketing and economics. They also have the chance to transition into the university's graduate accounting program. Students can also major in economics, management, and other fields through this college.
The College of Humanities and Social Sciences at NCSU offers a variety of degree programs too. This college has a self-design program that allows students to design their own degree programs based on the courses available and what they want to study. Its interdisciplinary studies program also offers a concentration in women and gender studies. Students may want to study political science in this college or focus on history. NCSU has other departments that offer degree programs in a field such as engineering, computer science, and biology.
NCSU offers a number of good education programs, including a Master of Science in Adult and Community College Education. Designed for those who want to teach students in community colleges and those who want to work with adult learners, the program is available on the NCSU campus and online. A similar program allows students to major in college counseling and student development. They can earn a Master of Science of a Master of Education in this subject.
The university's clinical mental health counseling program can really prepare students for handling the needs of patients in the middle of a mental health crisis. Not only do these students take courses on the ethics and laws that counselors must use and follow, but it also includes internships that put students in the field with real patients. Other majors available in the Graduate School include graphic design, industrial engineering, and landscape architecture.
Online learners can choose from five bachelor's degree programs, more than 40 master's degrees, and three doctoral degree programs.  Both undergraduate and graduate certificates are also offered online, as well as four different teacher licensures.
North Carolina State University About North Carolina State University
Established in 1887 as the North Carolina College of Agriculture and Mechanic Arts, North Carolina State University is now the largest university in both North and South Carolina. Also called both State and NC State in addition as well as NCSU, became North Carolina State College in 1918 after adding new degree programs. The university's enrollment grew after it admitted black students and after World War II, which is when veterans enrolled in its courses in large numbers. By the beginning of the 1960s, the college decided to change its name once again and became NC State.
NC State has an enrollment of more than 32,000 students and accepts about half of all incoming undergrads who apply. ARWU, Washington Monthly and U.S. News and World Report rank NCSU as one of the top 100 American colleges today, but the university also ranks as one of the world's best colleges on a few similar lists. Its engineering programs rank among the best in the nation and in the world also. NCSU has partnerships with other campuses and specific companies around the world that allow students to study abroad or gain practical experience working for a company in their fields of study.
North Carolina State University Accreditation Details
The Southern Association of Colleges and Schools (SACS) is just one of the organizations that accredited this university. SACS accreditation allows students who need financial help to submit the FAFSA. It also applies to transfer students who want to use credits earned elsewhere at the university. Some of the other groups that accredited the university's programs include the National Association of Schools of Art and Design, National Council for Accreditation of Teacher Education and American Veterinary Medical Association.
North Carolina State University Application Requirements
January 15 is the final deadline for prospective freshmen who want to start NC State in the fall. Those students can also submit their applications in the late fall to meet the university's priority deadline. The priority deadline allows students to know what the university decided before Christmas. As they use the online application, they have the chance to tell NC State what they want to major in and how they prepared for college while in high school. Undergrads will also submit high school transcripts and their test scores from either of the two major standardized tests. The application website allows each prospective student to set up his or her own account and view any missing information that the university needs.
The Graduate School at NC State has similar requirements, including an online application and official transcripts. Though some programs have their own specific application deadlines, the school itself has a priority deadline of June 25 for fall applications and November 25 for spring applications. Students will also provide their transcripts and pay a $75 application fee. The Graduate School asks that students provide a personal essay and that they submit three letters of recommendation. Some graduate programs may require other documents such as a resume too.
Tuition and Financial Aid
Undergrads who attend NCSU and are North Carolina residents pay $3,412 per term, which allows them to take up to 11 credits and qualifies them as part-time students. Those who take at least 12 credits will qualify as a full-time student and pay $4,550 per term. Nonresidents who are full-time undergrads pay $14,221, but this amount drops to $10,666 per term for part-time students. Full-time graduate students pay $5,747 and can take nine credits of classes or more each term. Nonresidents who want to take graduate classes will pay a higher amount of $13,991. NCSU offers discounts for part-time students taking graduate classes and any student who takes online classes.
Those who need financial aid must submit the FAFSA. Not only can they do this online, but they can now get access to that form at the beginning of October. The university will create financial aid packages that meet the needs of any student based on his or her status and family contribution. Graduate packages include federal student loans that require students to complete loan counseling before starting their first semesters. The packages for undergrads include both loans and grants as well as institutional aid in the form of scholarships. Students majoring in any of its degree programs can qualify for financial aid from North Carolina State University.