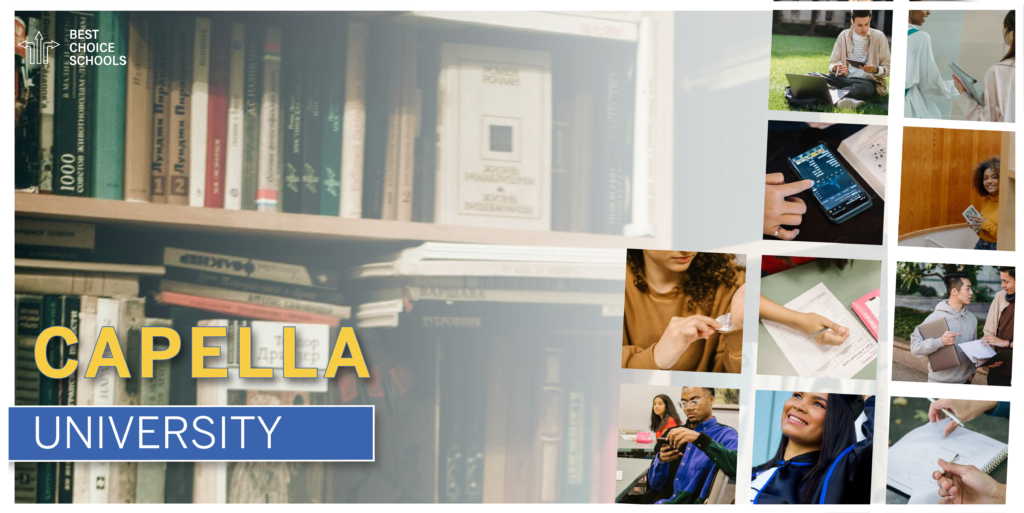 Traditional & Online Degrees at Capella University
Capella University appears in our ranking of the 20 Best Online Schools for Forensic Psychology.
The majority of students who attend Capella University do so in graduate and doctoral programs, with just over a quarter of students enrolled in undergraduate programs. Universities commonly have a much larger percentage of students attending undergraduate than graduate classes, but Capella University focuses much of its energy on offering advanced degrees. In fact, the average age of a student at the university is 40.
One of the helpful features of the degrees at Capella University is that students can satisfy some curriculum requirements through the university's prior learning assessment program. Students can use life experiences, as well as classes taken at other institutions for degree completion requirements. Although the university doesn't offer dual enrollment for high school students, there are some graduate programs that students may enter before they've officially earned an undergraduate degree.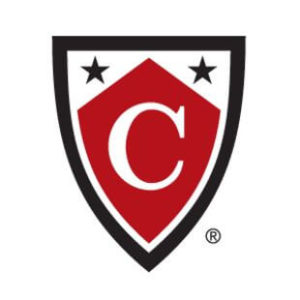 Overall, Capella University offers 48-degree programs online, and students may choose from more than 160 specializations within those degree programs. Topics available for study include business, human services, social work, health sciences, and psychology. Students can also study public service, information technology, counseling, nursing, and education.
Some areas of study are available as bachelor's, master's, and doctoral degrees. For example, students who choose business can enroll in a bachelor's degree program in business or earn a business certificate in an area like accounting, business administration, or human resource management. The university also offers a Ph.D. in Business Management and a Doctor of Business Administration.
Similarly, students can earn different types of degrees in public health that include a Doctor of Public Health, various public health certificates, and bachelor's and master's degrees in the subject. Specializations for the university's public health certificates include epidemiology and public health. The public health undergraduate program allows students to begin earning their Master of Public Health in advance of graduating with a bachelor's degree.
Another popular area of study at Capella University is information technology, which features degree opportunities at every level of study. Areas of specialization include software development, digital forensics, advanced analytics, network defense, and project management.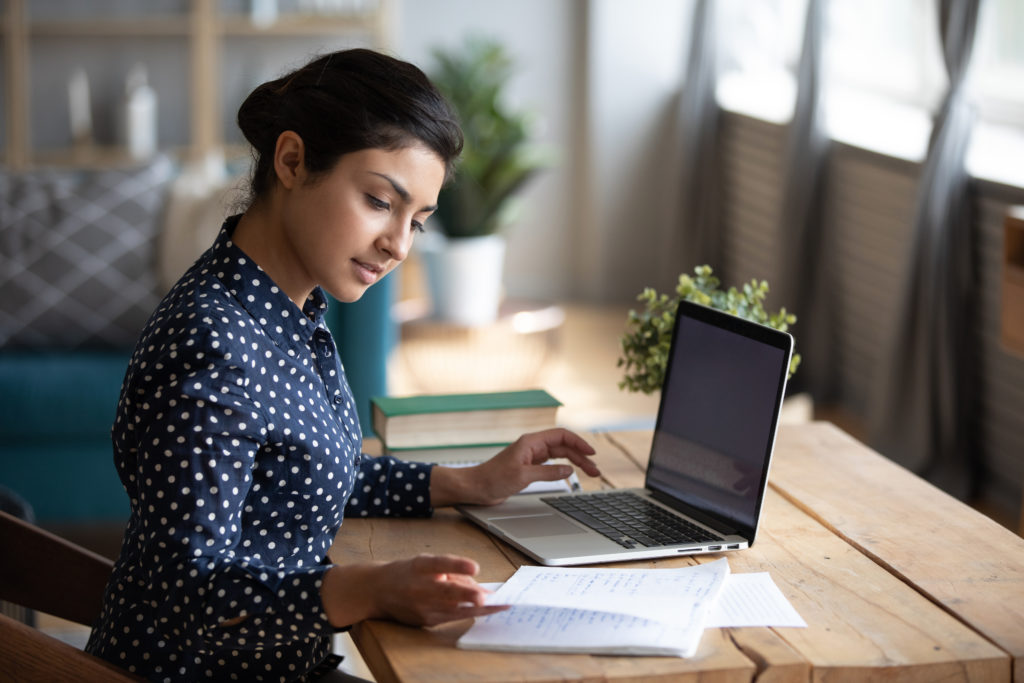 About Capella University
Capella University offers its classes online to its 38,000 students and is headquartered in Minneapolis, Minnesota. The university is owned by a publicly-traded company called Strategic Education, Inc. The school has started building campus sites with the first locations in Orlando, Florida, and Atlanta, Georgia. The university was known as the Graduate School of America when it was founded in the early 1990s. It would receive regional accreditation in 1997.
Although the university doesn't have traditional sports teams and a mascot, the institution does have official colors that are red and black. Over the years, the school has earned accolades from organizations like The Council for Higher Education Accreditation and the Project Management Institute Global Accreditation Center. The university was also given an award by the National Centers of Academic Excellence in Information Assurance Education.
Capella University Accreditation Details
Capella University has earned regional accreditation from the Higher Learning Commission, and some of the bachelor's and graduate degree programs are also accredited by additional agencies. The bachelor's degree programs in information technology are accredited by the Accreditation Board for Engineering and Technology, Inc. The bachelor's and graduate degree programs in nursing are accredited by the Commission on Collegiate Nursing Education.
Similarly, the bachelor's and graduate degree programs in teacher education are accredited by the National Council for Accreditation of Teacher Education, and the bachelor's and graduate degree programs in business are accredited by the Accreditation Council for Business Schools and Programs. The business programs earned their accreditation in 2014. The university's graduate counseling program has earned accreditation from the Council for Accreditation of Counseling and Related Educational Programs.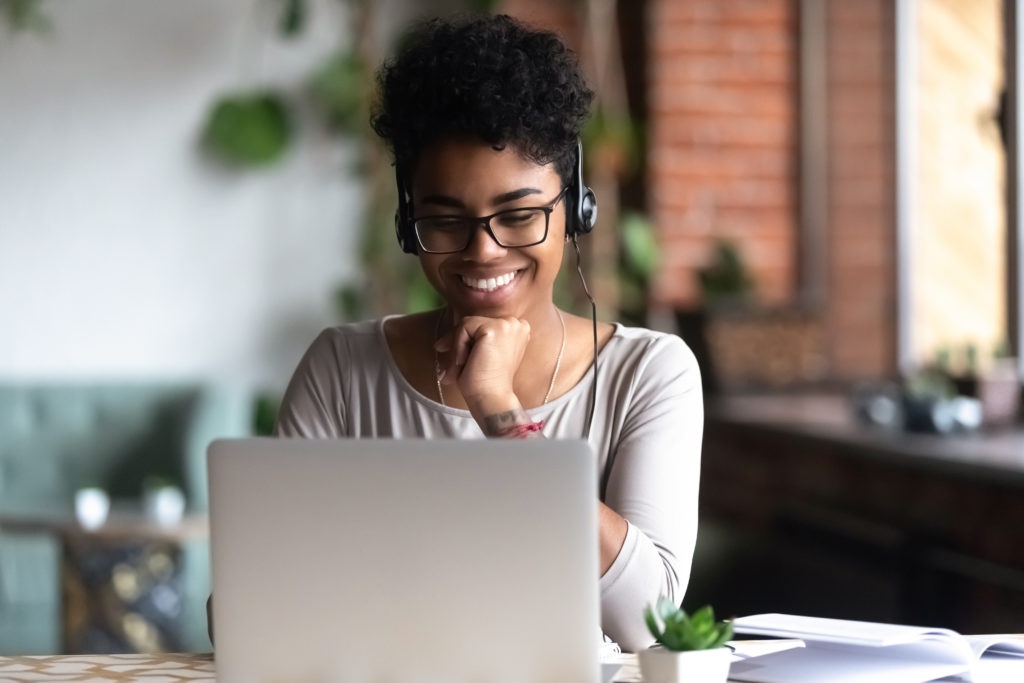 Capella University Application Requirements
Capella University has a few different lists of admissions requirements for various programs. For example, applying to the Master of Business Administration program requires that students already possess a bachelor's degree from an accredited institution. Applicants must have a cumulative GPA of 2.3 or higher on a 4.0 scale. Applicants must submit a non-refundable application fee of $50 but are not required to submit GMAT or GRE scores.
The university offers a unique self-guided option called the FlexPath Self-Paced Learning program for students that have a minimum GPA of at least 3.0. Students can qualify with a lower GPA but must submit additional documentation as required by the university. International students interested in attending the university must provide proof of English proficiency, as well as submit their transcripts for evaluation.
Tuition and Financial Aid
The amount of tuition a student may pay at Capella University is related to the length of time it takes the student to complete his or her degree. With the FlexPath option, students who can satisfy the entirety of a degree's requirements in a year will pay less than a student who takes two years to complete the same number of classes but requires additional time. For example, a bachelor's degree in psychology is $10,000 for one year of study and $20,000 for two years of study.
The other enrollment option offered to students at Capella University is the GuidedPath option, which requires that the student meets deadlines each week. Tuition for the GuidedPath option is paid each quarter. Tuition rates depend on the program a student wants to enter. For example, tuition per quarter for the university's doctoral degrees is $4,385 to $4,900. Students may also pay a residency fee of $1,495 in a doctoral program.
Students may be eligible to participate in the federal financial aid program at Capella University, where they can receive student loans and federal grants. Loans include Federal Graduate PLUS loans and Federal Direct Unsubsidized loans, which are offered to all eligible students regardless of financial need. Students with financial need may qualify for Federal Direct Subsidized Loans or Federal Parent PLUS loans.
To qualify for federal student aid, students must apply online through the government's FAFSA form, as well as ensure the university's school code is entered into the application. The school code for Capella University is 032673. The university also offers some scholarships that students may apply for in addition to the federal financial aid program. For example, the Doctoral Capella Progress Rewards program at Capella University offers $5,000 for degrees in business, criminal justice, and a handful of additional areas.
Related Articles:
Top 20 Online Colleges Based on Salary
20 Best Online Schools for Forensic Psychology