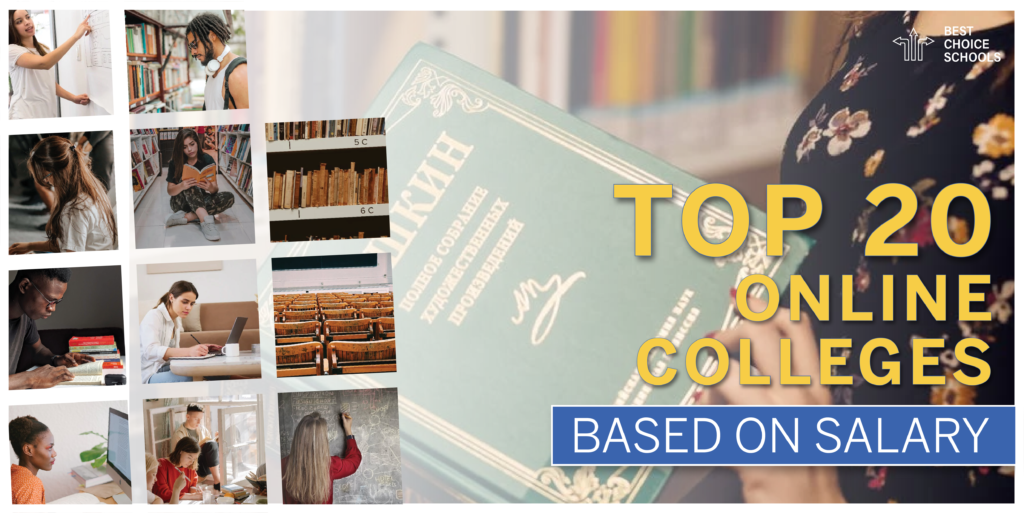 Many countries, especially the United States, strongly encourage individuals to further their education. Specializing in something you're passionate about, such as healthcare, finance, or communications, can open doors that lead to a fulfilling career. Yet, college can be pricey, so for many students, pursuing a degree that will pay off with an excellent salary is a priority. However, it can be challenging to know which school is the right one for you.
More and more people are turning to online colleges for their convenience and because they can attend one that is miles away without having to uproot their life. However, when dedicating years – even online – to studying a specific field, you want to find a job in that field post-graduation. Did you know that some colleges have a higher rate of graduates landing good-paying jobs in their respective fields than others?
So how do you know you're choosing the right college for you? First, it's essential to choose an online college with a major that you're interested in and a great ROI (return on investment) score.
If you're looking for an online college to begin classes at, check out the top online colleges based on the salary you can expect to earn post-graduation.
What Is ROI?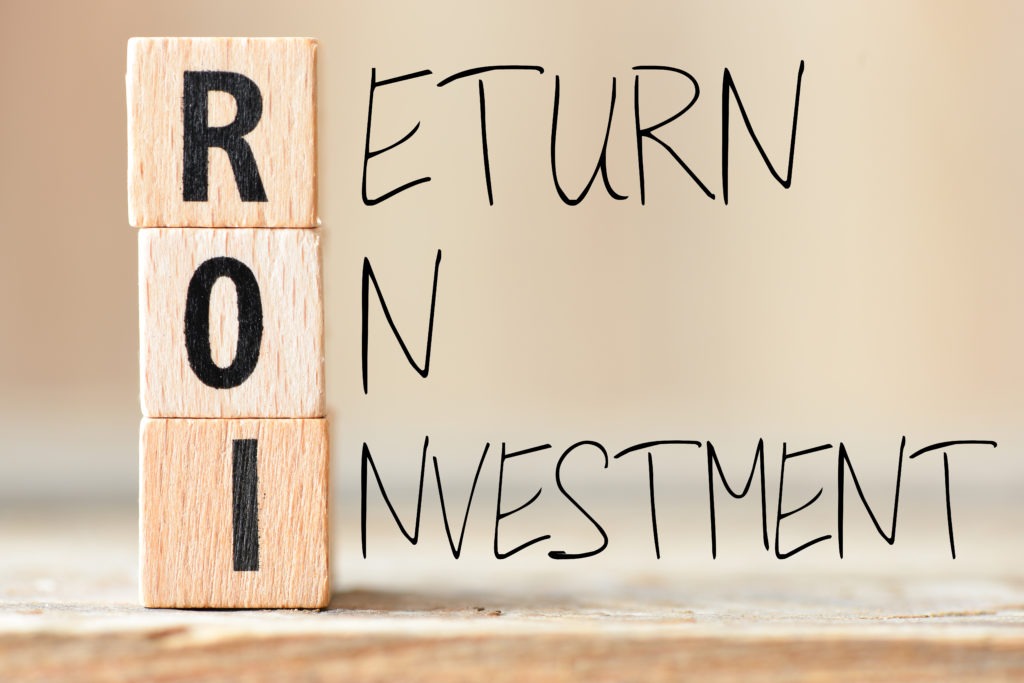 Depending on the degree you're working towards, plan to dedicate a minimum of two years to earn that degree. College isn't cheap, so considering how much money you'll make after graduating is helpful when determining your budget and selecting a school.
A college's ROI score is the likelihood you'll eventually earn money back that you spent on college while working post-graduation.
See Also: The 20 Most Affordable Colleges with High Four-year Graduation Rates 2021
Do Certain Fields Have a Better ROI?
Specific fields tend to have a higher ROI than others. Therefore, when considering a college's ROI, it's crucial to understand that the score will differ depending on the subject you're studying.
For example, those in STEM fields tend to have a higher starting salary than teachers when they graduate, so the ROI might be higher. However, keep in mind that the ROI isn't just your starting salary after finishing school; it includes how much your salary will increase over time with experience.
We're not saying that you need to choose a career that pays more just because it pays more. If you love studying humanities, follow your passion. Just understand that your ROI will more than likely be lower than those in healthcare or STEM.
What Else Affects a College's ROI?
Aside from your chosen degree, various other factors determine a college's ROI score.
Some colleges have reputations for graduates landing jobs quickly in their fields after graduation. Also, prestigious schools tend to have a higher ROI solely because of their name and reputation for excellence.
Another factor is the school's ability to help place graduates in careers once they're finished. If a school can assist in landing appropriate jobs for graduates within their chosen fields, their ROI score may be higher because they are earning money in their study area.
See Also: 15 Cheapest Online Schools
Top 20 Online Colleges Based on ROI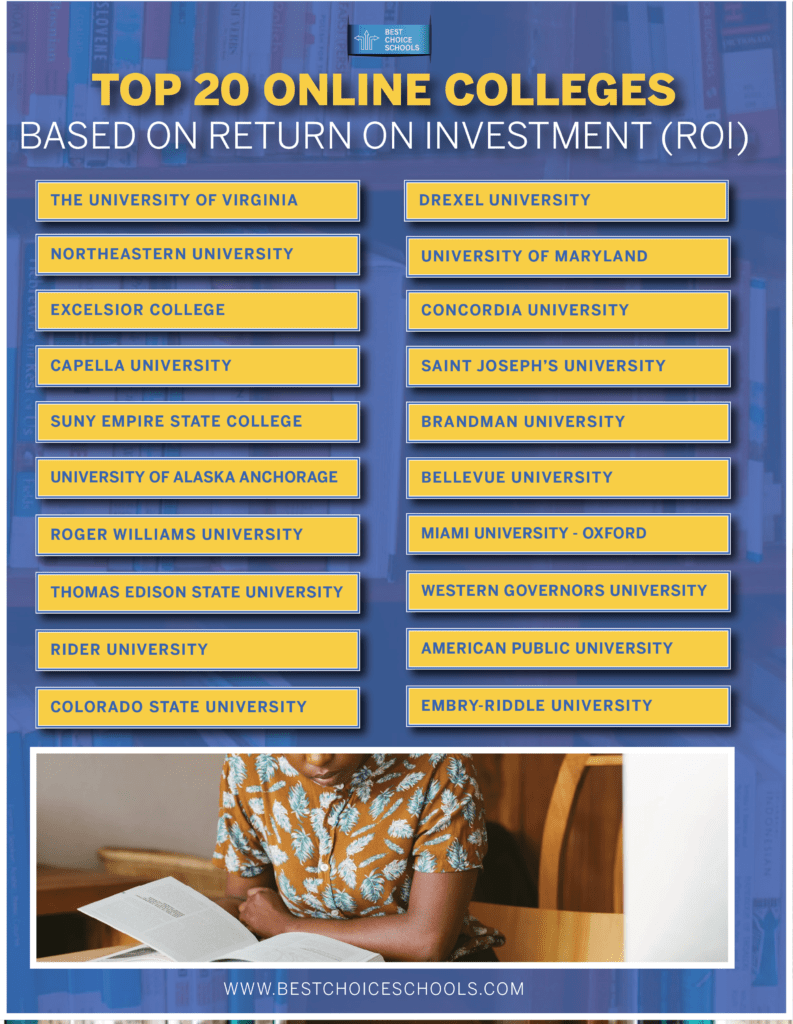 The number one online college is the University of Virginia. This university currently has the highest ROI for online colleges and a relatively low tuition rate. UVA offers 13 bachelor programs to choose from. The two main programs are a Bachelor of Interdisciplinary Studies and a Bachelor of Professional Studies in Health Sciences Management.
Their Bachelor of Interdisciplinary Studies offers a concentration in early childhood, business, arts, and society, to name a few. UVA designed their bachelor programs to be completed in three to four years, but depending on your pace and other obligations, it may take longer.
One of the best features of taking classes online at UVA is that every new student is paired with a peer mentor who helps them get adjusted and work their way through the program.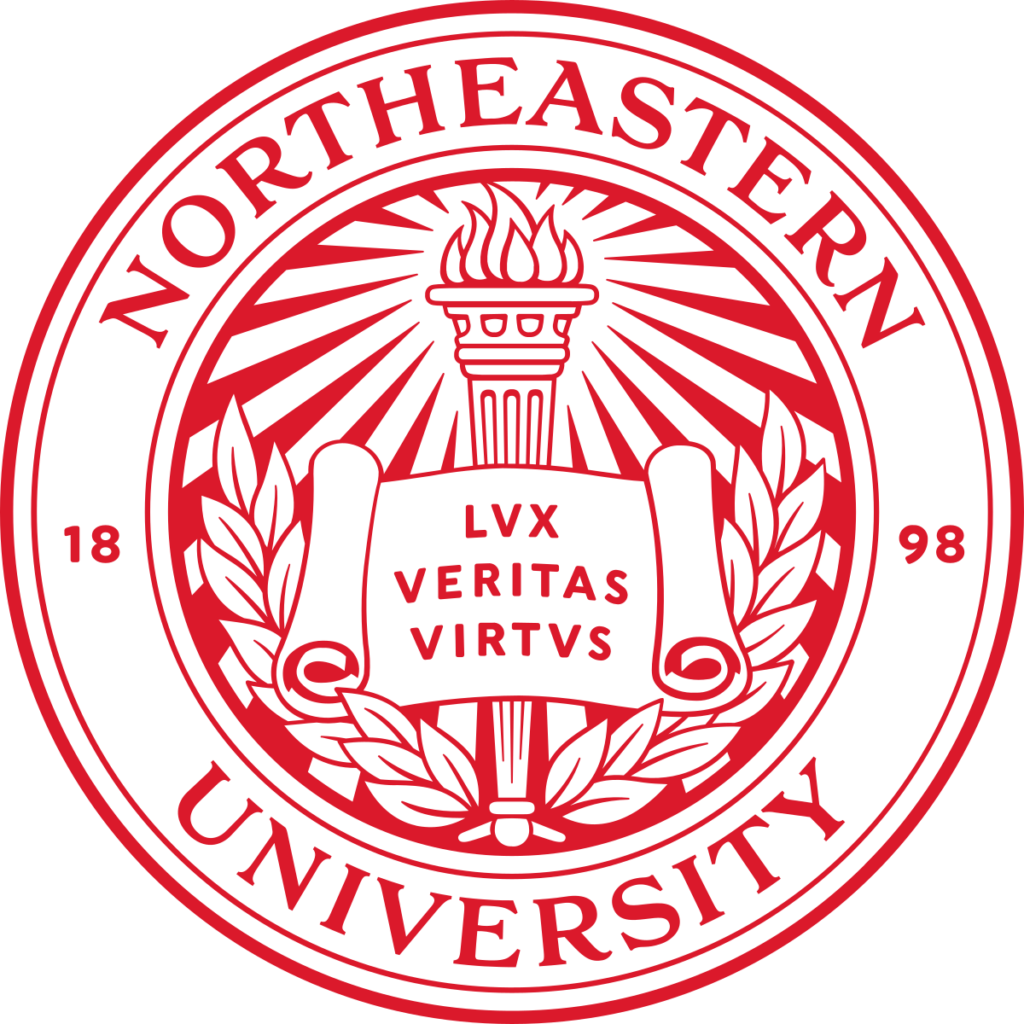 Northeastern University has over 80-degree programs that can be completed entirely online or primarily online. In addition, there are nine bachelor programs and five bachelor certificate programs for those looking to pursue a bachelor's degree.
Students can choose programs ranging from Digital Communications and Media, Healthcare Administration, Accounting, and more. Regardless of the field of study chosen, industry experts will teach the students.
NU wants to give its students every opportunity to succeed. So, while you work on your degree online, you can still participate in research programs or study abroad in their optional cooperative education program.
The cooperative educational program lets students work full-time and complete their school work.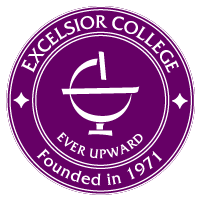 Excelsior College offers 40 different online programs that you can complete at your own pace. Some of the programs they offer are engineering, technology, liberal arts, and business. Some of their most popular programs are their Bachelor of Science in Cybersecurity, Information Technology, and Criminal Justice.
For students looking for a fantastic nursing program, Excelsior College is recognized for its 121-credit nursing program. This program has accreditation from the National League of Nursing and the Center of Excellence Recognition.
All their programs follow an eight-week format to be as flexible as possible for students. Some courses are 15 weeks long, though.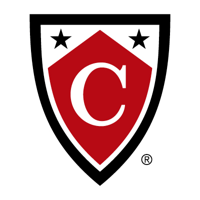 Capella University has one of the most affordable tuition rates of the 20 colleges on this list. For those looking to complete their bachelor's degree, there are 36 program options. A few bachelor's programs include Public Health, Criminal Justice, Business, Nursing, and Project Management.
Each program has a specified number of credits that students must complete before graduation. How long it takes you to complete your degree depends on whether you're a part-time or full-time student and any other prior commitments you may have.
One thing that Capella University is known for is helping its students find careers post-graduation. Their Alumni Association not only has development courses and networking but that have career services too.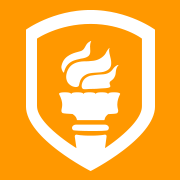 SUNY Empire State College offers over 100 good salary online degree and certificate programs. Of those 100, 60 of them are bachelor's degrees. Empire State College has similar degree programs as other online schools, but a few different ones may interest you.
In addition to studying business, nursing, and accounting, students can pursue degrees in psychology, allied healthcare, and addiction studies. Most people complete these programs in four years, but as always, it depends on your prior commitments.
Something fantastic about Empire State College is that students can participate in an independent study. If they choose to do independent study, they'll have a mentor to guide them through their bachelor's degree.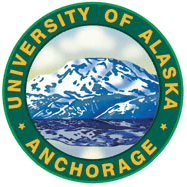 The University of Alaska Anchorage is Alaska's largest university, and now anyone can attend without moving to Alaska. You can complete either a Bachelor of Arts (BA) or a Bachelor of Science (BS). They have nine degree programs to choose from that fall into one of these bachelor's programs.
Some unique majors at UAA include Applied Technologies, Leadership, Construction Management, and Occupational Safety and Health. Traditionally bachelor's degrees take about four years while studying full-time, but some programs can be completed in two.
While most programs are entirely online, specific programs, such as nursing, may require students to complete in-person learning or other internships. If you do not want to participate in any in-person learning, be sure to check the program curriculum before enrolling.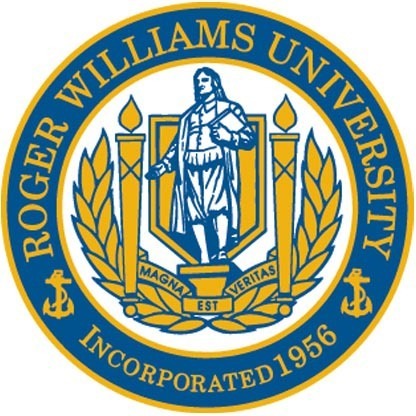 Roger Williams University is a private university in Rhode Island with a pretty good ROI score. You can choose from 42 programs. You can earn a Bachelor of Arts, Bachelor of Science, and a Bachelor of General Studies.
For those interested in potentially going to law school at some point or are just interested in the legal system, you can study Paralegal Studies at Roger Williams. Other exciting fields of study include Emergency Medical Services and Public Administration.
One of the best things about enrolling in Roger Williams University is that your tuition freezes when you start your program. In essence, this means that the cost per credit when you register for your first class remains the same until you finish, even if the credit costs increase.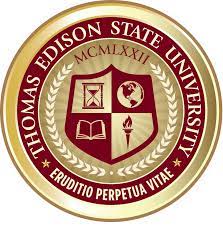 You can choose from 40 online bachelor's programs at Thomas Edison State University. In addition to earning a Bachelor of Science or a Bachelor of Art, you can also choose from ten Bachelor of Science in Business Administration (BSBA) programs.
Some of their most popular fields of study are their Nuclear Engineering program, Mathematics, and Data Science.
Thomas Edison State University wants to see its students succeed. Therefore, they provide a career resources page and a strong Alumni Association where students can network and receive mentoring.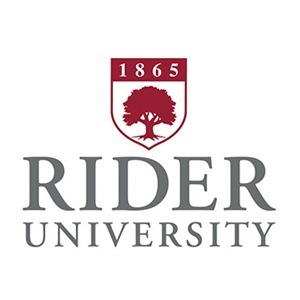 When you look at Rider University, you'll have the option of ten online bachelor degree programs. At this non-profit university, you can study Allied Healthcare, Nursing, Business Administration, and more.
The tuition for Rider University is a little more costly than some of the other online colleges on this list, but if you choose high-salary degrees online from Rider, you'll more than likely get a great ROI.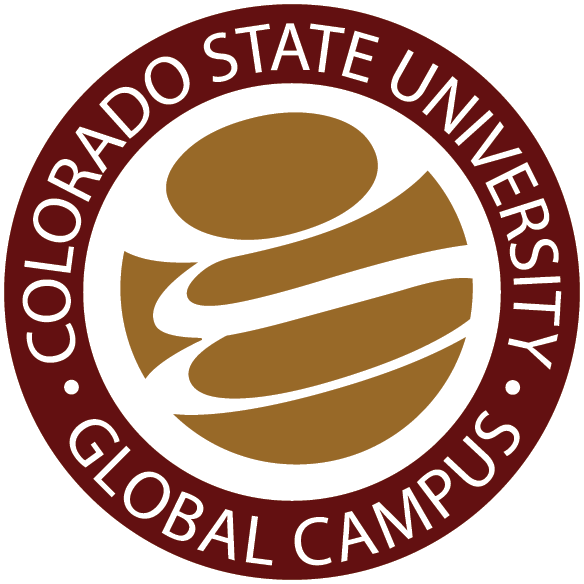 Colorado State University Global has 28 online bachelor programs for students. The one thing about this university is that they only have Bachelor of Science programs. So, if you're interested in studying liberal arts, this may not be the university for you.
For the most part, all their degrees require 120 credits to finish. Students of Colorado State University Global are encouraged to network within their community and the Alumni to secure jobs they'll feel fulfilled working post-graduation.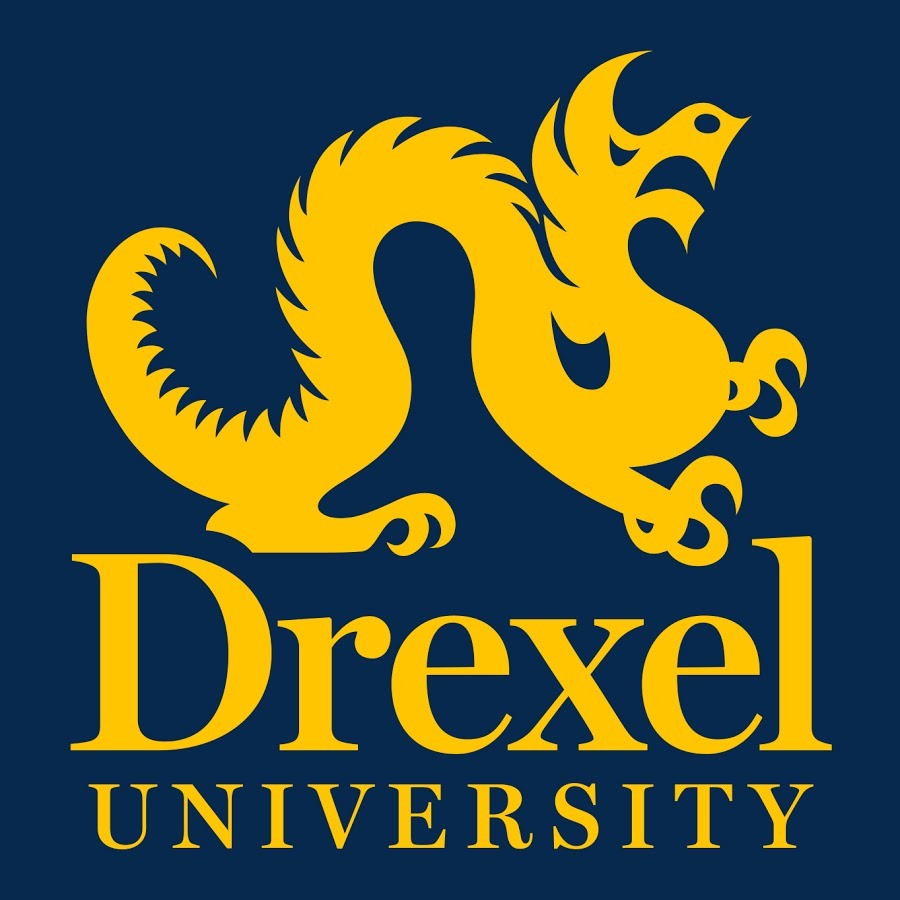 Drexel University is a private university that is in Philadelphia, Pennsylvania. They offer 20 online bachelor's degrees. Students can earn a Bachelor of Science in a variety of fields such as Computing, Security Technology, Psychology, and Behavioral Health Counseling.
Students of Drexel University will complete their degrees how many other online students will. They'll use a learning platform to submit their papers, tests, and group projects. Bachelor of Science fields tend to have a higher return on investment than liberal arts studies. Therefore, Drexel University will yield a greater ROI.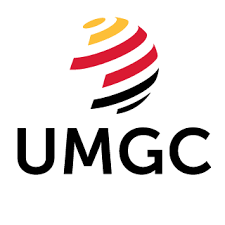 The University of Maryland Global Campus offers a broader range of majors. Not only will you be able to choose from a Bachelor of Science and Bachelor of Arts, but you can also even choose a Bachelor of Technical and Professional Studies.
Some majors you can choose to pursue are East Asian Studies, Computer Science, Social Science, History, and Criminal Justice.
Students will complete their course via video lectures, reading, and tests. One way that the University of Maryland Global Campus is reducing the cost for students is by transitioning to digital textbooks. This way, students don't need to spend a fortune on books they'll only use for a short time.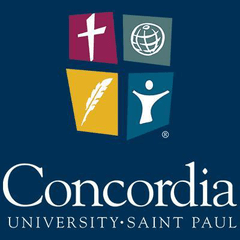 Concordia University-Saint Paul is another non-profit university offering online bachelor's degrees. When browsing their degree selection, you have the choice between 17 bachelor programs.
Concordia University offers a few unique majors that aren't common amongst the other colleges on this list. For example, you can study Exercise Science and Family Science here, whereas you can't at many online universities.
When you're getting close to graduating or have graduated, the Alumni Association hosts networking opportunities. The best part is that these are almost always virtual so that anyone can join.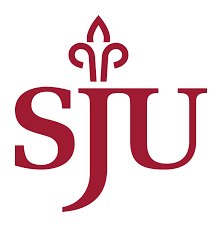 Saint Joseph's University provides eight programs for those looking to complete their bachelor's online. They offer a Bachelor of Business Administration and many liberal art degrees with concentrations in Humanities, Social Science, Autism, and Organizational Development.
Some programs do require in-person classes or internships. But, regardless of the major, the programs are designed to be flexible. This university is rated the number three university for veterans.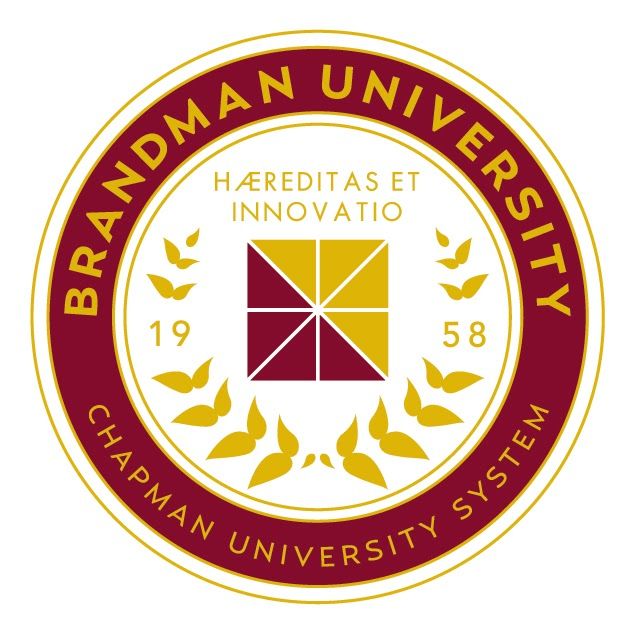 Brandman University is an entirely online university that offers 40 degrees for prospective students to study. Being a fully online school, they understand and can accommodate the needs of virtual students.
They offer many of the most popular fields of study. They have bachelor's degrees in Nursing, Marketing, Psychology, and Business. Something unique about Brandman University is that they offer some credit for most military experience.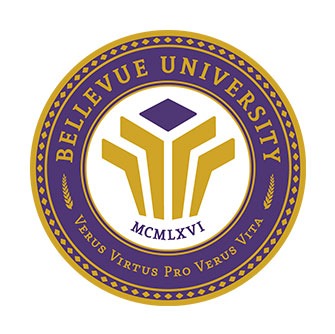 If you're looking for an affordable online university that offers a wide range of programs, Bellevue University may be for you. Of their 98 online programs, 97 of them are bachelor's degrees.
Many students choose to focus their studies on Behavioral Health, Mathematics, Liberal Studies, and Health Communications. While most bachelor's degree programs require 120 credits, the vast majority of degrees at Bellevue University require 127.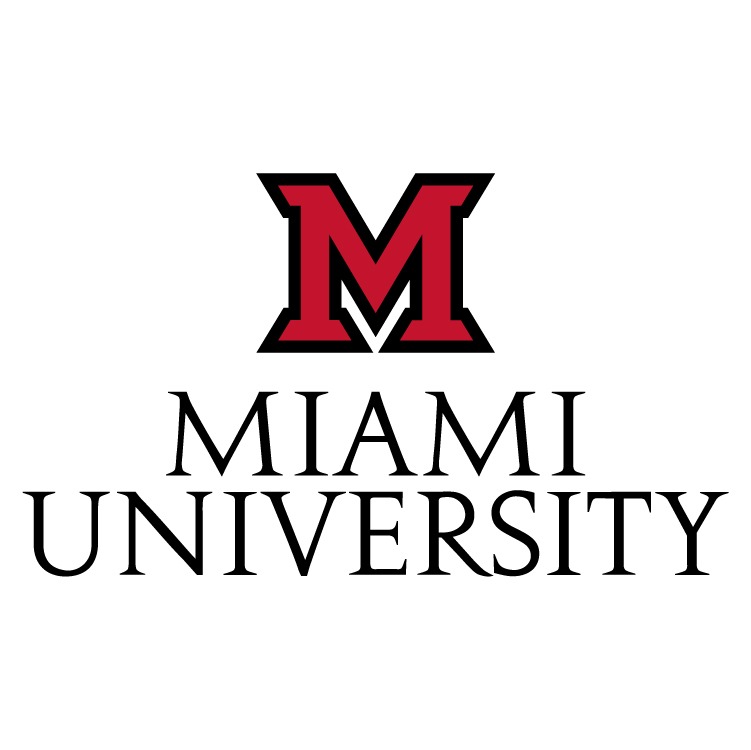 Miami University-Oxford only offers three bachelor's degrees online, but their ROI is still impressive, which is why they make this list. The three options for prospective students are a Bachelor of Science in Commerce, a Bachelor of Science in Health Information Technology, and a Bachelor of Science in Applied Communications.
Online classes are proctored at Miami University how many other online programs are. They use discussions, video lectures, and online ways of submitting assignments and tests. While they don't offer as many programs as other universities, they do provide tuition discounts for those who choose online degrees.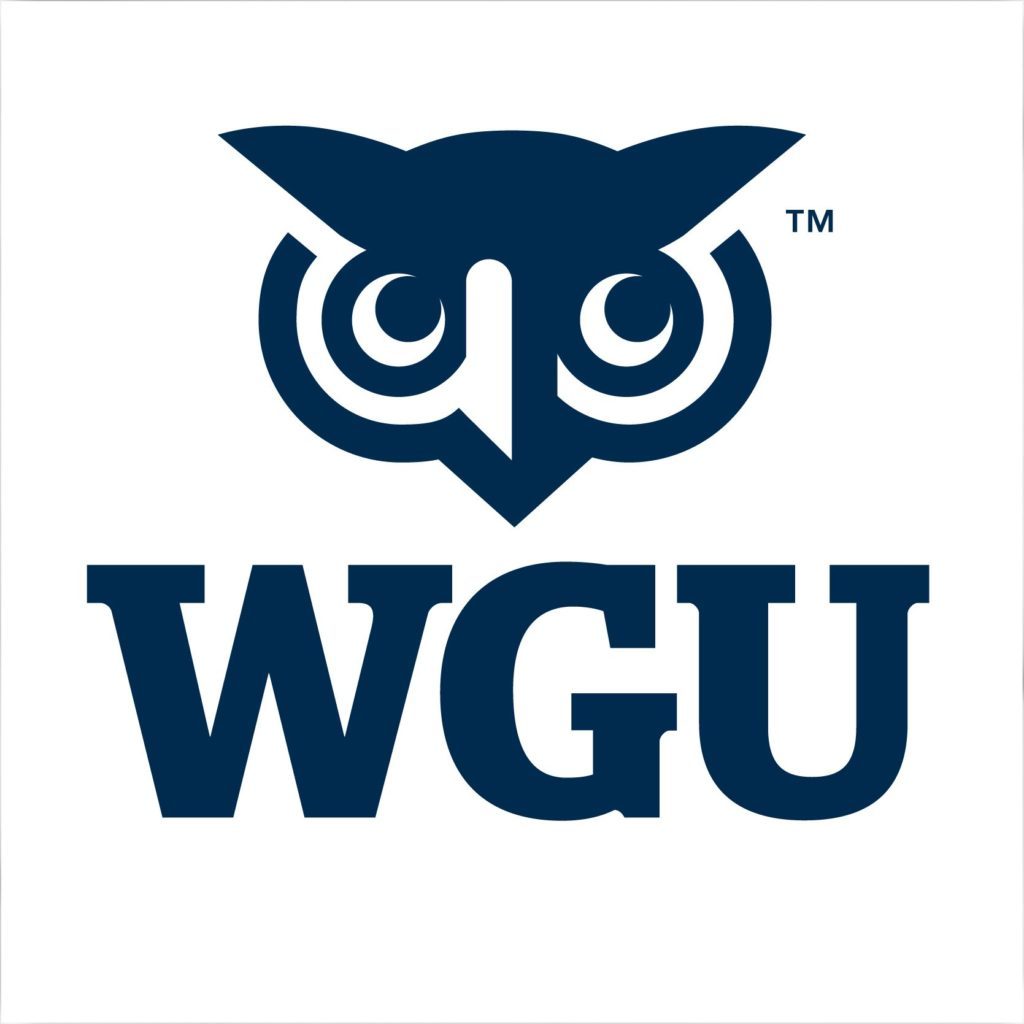 If you're looking for the most affordable online university with a fantastic ROI, Western Governors University is a great choice. WGU offers over 30 online bachelor's programs. In addition, it's one of the only online universities that offer a Bachelor's in education.
Other programs you can enroll in at WGU include a Bachelor's in Cloud Computing, Health Services Coordination, Computer Science, and Information Technology. Generally, most people can finish these programs between 30 to 36 months. It may take longer if you're not studying full-time.
They offer plenty of scholarships for students and may even offer further discounts and college credit for those who are active military or are veterans.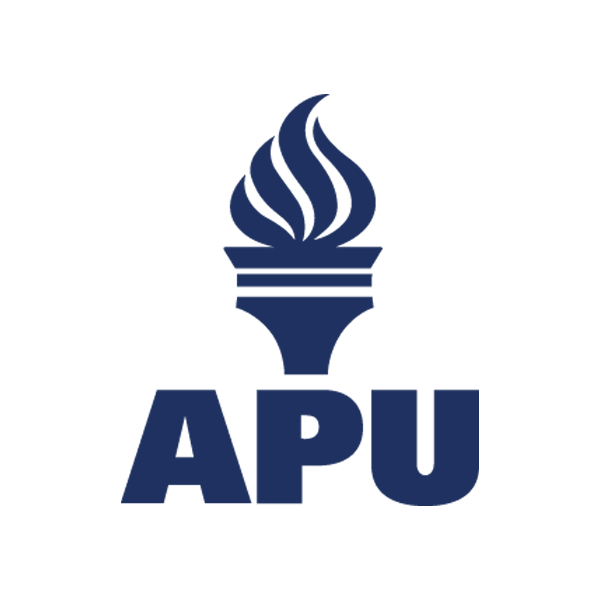 The American Public University System has one of the largest selections of online degrees. They have more than 190 unique degree paths for you to choose from. You can choose from a Bachelor of Science, Bachelor of Business Administration, and Bachelor of Arts.
You may be able to transfer some credits if you have them, depending on the program you choose. Whether you choose to study part-time or full-time will determine if your credits will transfer.
This college tries to reduce the tuition cost by providing all reading materials for free to their students. Plus, programs are already very inexpensive.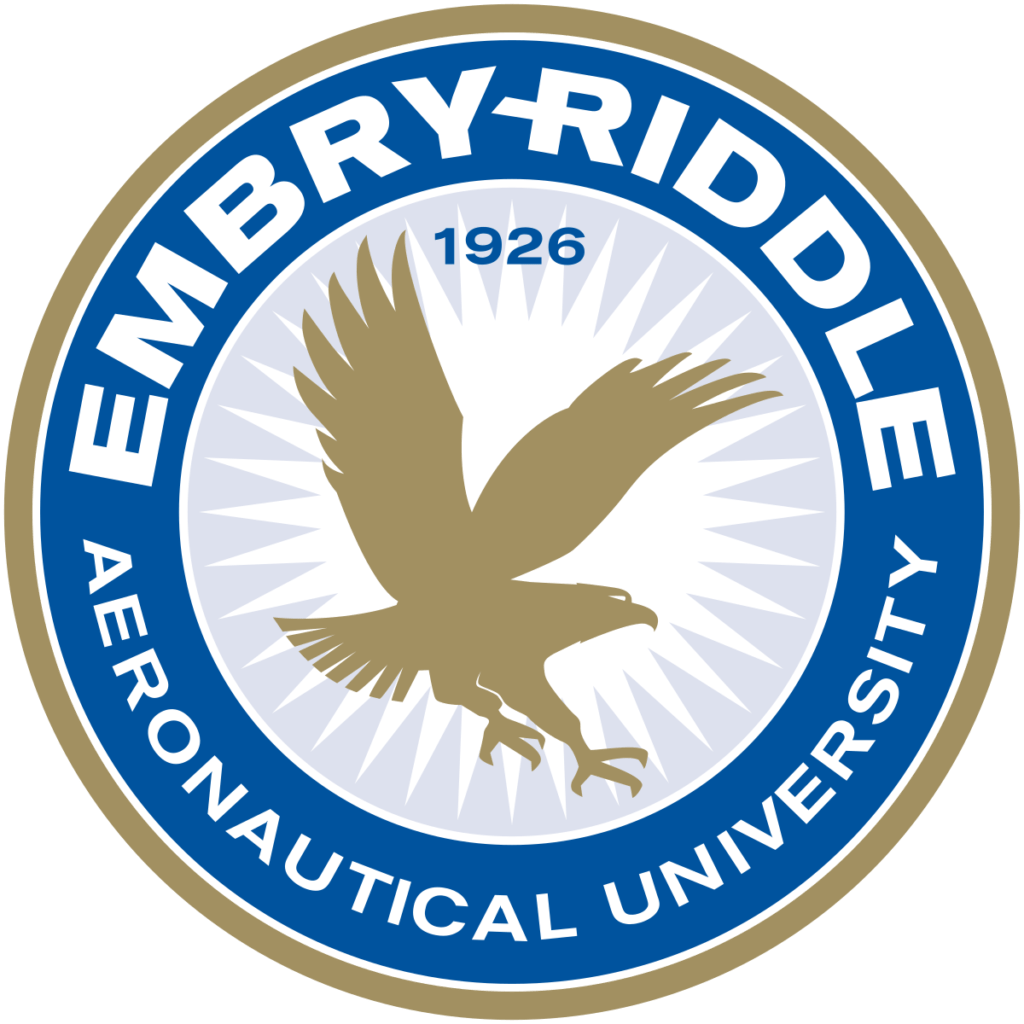 Embry-Riddle is a popular university for engineering students, but they offer plenty of other science geared majors. For those looking to study online at Embry-Riddle, you'll be able to choose from 46 programs.
All of the 46 programs are classified as a Bachelor of Science. You can study Aviation Maintenance, Emergency Services, Aeronautics, and Safety Management. They use Eagle Vision to embrace a virtual classroom for students who learn better in a traditional classroom setting.
They're one of the few online universities that take life experience as credits for some of their programs. They also offer military discounts for those who are in the military or are veterans.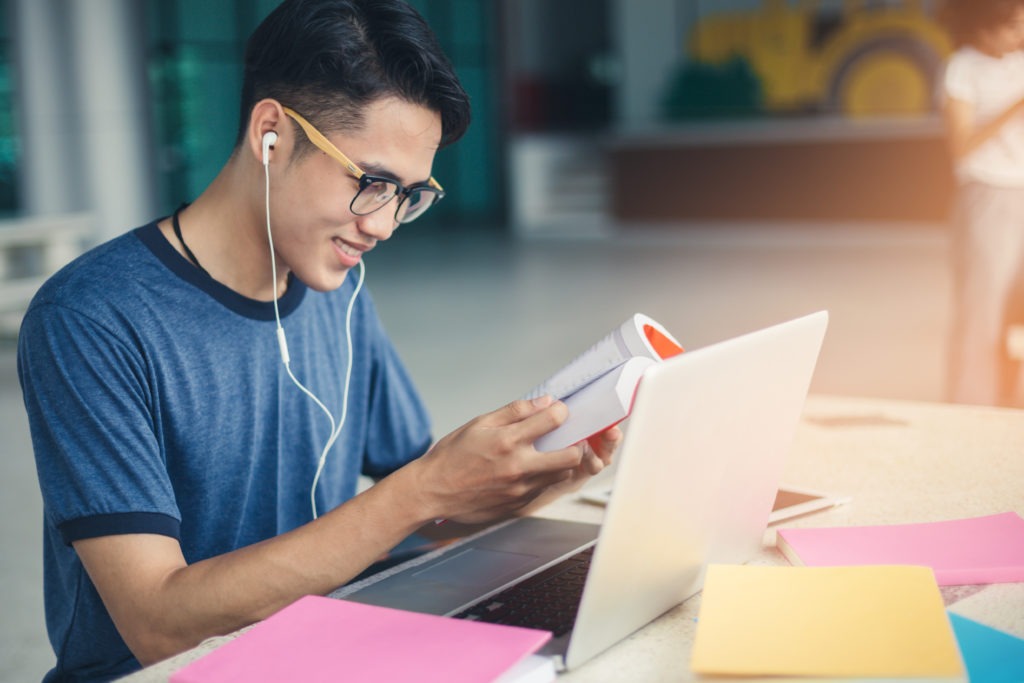 What You'll Need to Apply for a Bachelor's Degree Online
What you'll need to apply for an online program depends on the school and your desired program. Most schools require a high school diploma and at least a 2.0 GPA. Plus, they need your high school transcripts and, of course, your application for the program.
These are very general requirements, so before you begin applying, check the school and the program specifically to see what is required for consideration.
How Do I Pay for an Online Degree?
You can pay for your online degree in the same way you can pay for an in-person degree. If you have the money in your account, you'll make payments via the school's portal or however they accept payment.
Many online schools accept financial aid and grants to assist you in covering the costs of your degree. You can also apply for scholarships through your specified school or elsewhere that can help you.
If you have any prior credits from school, you can see if any of those are transferable. This way, you're not paying for retaking a similar class.
Final Thoughts
Furthering your education is a fantastic opportunity to learn more about a field you find interesting. Still, studying a particular career for four years or more takes not only a lot of your time and energy, but it also costs some serious money.
Enrolling in a university that has a high ROI score can help ensure you end up making enough money to earn back what you invested in your education and earn more than what it costs to get your degree.
Some majors have a higher ROI score than others, but that shouldn't discourage you from following your passion. First, however, it's best to be informed. Choosing any program from this list of 20 online universities based on salary should make you confident you'll get a great return on investment for your education.
Related: