By Kelsey Fox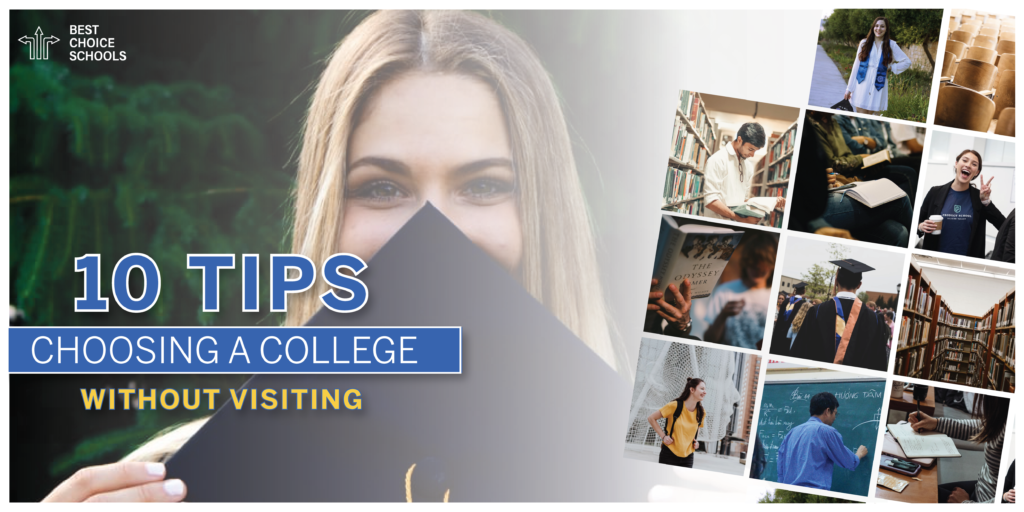 Between the internet and social media, we have more information at our fingertips than ever before when it comes to choosing a college or university. This is good news for any high school student considering where they might spend the next four years, but this is great news for those who won't be able to tour any campuses.
There are many reasons one might need to choose a college without visiting. Perhaps family finances make flying around the country impossible. Maybe college visits just aren't feasible with your schedule of prior commitments. Or maybe a global pandemic has meant canceled college visits nationwide. Fortunately, it's totally possible to pick a college without visiting, even if it does take a few extra steps and a little more hypothesizing. Below, we tell you how to pick a college in 10 easy steps you can accomplish from anywhere. Though they are designed to be followed step-by-step, feel free to read through them all and choose those tips which would be most helpful to your particular search.
1. Spend Time Researching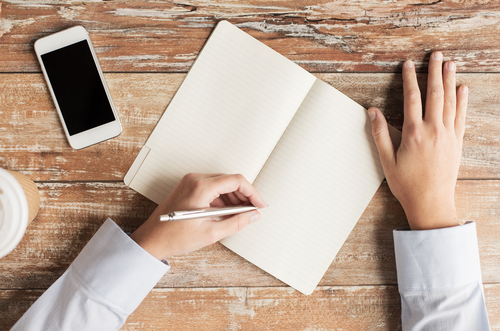 Eliminating the expense of an in-person college visit theoretically means you can make a longer list of potential schools to consider. Still, it remains in your best interest to narrow down that list as soon as you can. Whether you are beginning this step before sending out applications, or after you've received your acceptance letters, the process remains the same.
Begin by making a list of the things that are important to you when it comes to a college experience. This list might include the option to play your favorite sport, connections and opportunities for internships, and a certain number of miles from home. Decide whether you would like to attend a more rural college, or if you would be comfortable living and going to school in the city. Understand the budget you have to work with, and decide how comfortable you may be taking out student loans. Finally, think hard about what kind of student you are, and what kind of college would provide the best academic fit. Campus size, class sizes, overall reputation, and offered majors are all things to consider when determining academic fit. This list of priorities should make it easier to narrow down potential colleges from many to just a few.
Once you know what it is you prioritize, spend some time researching schools to see how well they fit your list of priorities. Best Choice Schools, U.S. News & World Report, College Data, and College Navigator are all great sites for preliminary research.
2. Explore the Official School Website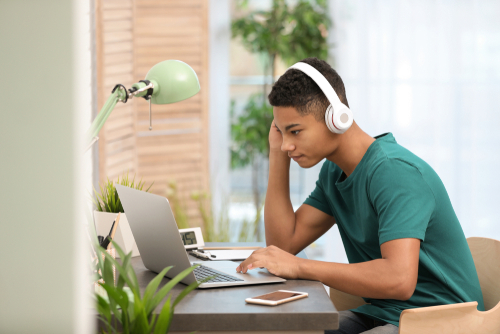 A college or university's official website will have even more information about whether or not it can meet your list of priorities. Look over the admissions and graduation stats, read through the list of required core curriculum, and triple-check that the school offers the 1-3 majors you may be considering. If there is a virtual tour, definitely spend a little time following it.
But don't just read the carefully words stats and highlights. Focus on things like the photos, as these will give you a good idea about what the college campus looks like throughout the year. Is every photo a close-up of students? Then perhaps the outdoor spaces aren't anything to write home about. Do the photos showcase the grandeur of their buildings, the maturity of the trees, and the greenness or the green spaces? If so, you can bet that this is a campus which prides itself on aesthetic beauty, too.
Finally, sign up to receive the university's promotional materials via both email and snail mail. While these promotional materials are thoughtfully designed to paint the school in the very best light, they can be very helpful in determining what the school offers and prioritizes. If there is an emphasis on sports, are they the sport(s) you are most interested in? Is there too big of an emphasis on Greek life, or not enough? What are the opportunities for students — both academic and otherwise — that the school is proud enough of to include in its brochures and newsletters?
3. Take a Virtual Tour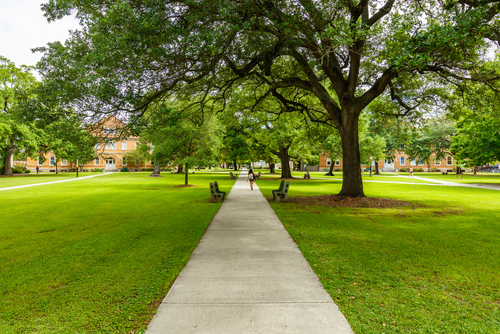 Visiting a university's campus in person may not be an option, but thanks to modern technology, prospective students can still "see" what a college looks like. Start by sitting down at the biggest television or computer screen you can find. Then visit a website like CampusReel or Campus Tours, both of which offer virtual tours of hundreds of public and private schools throughout the United States. Follow the tour as thoroughly as you can. Where is the dining hall? How far are the dorms from the classroom buildings? Is there a nice tree to read under on a beautiful day?
Similarly, Google satellite images can allow you to see what surrounds a campus. What does the downtown of a college town look like? Are there many safe options for off-campus housing?
4. Join School-Specific Social Media Groups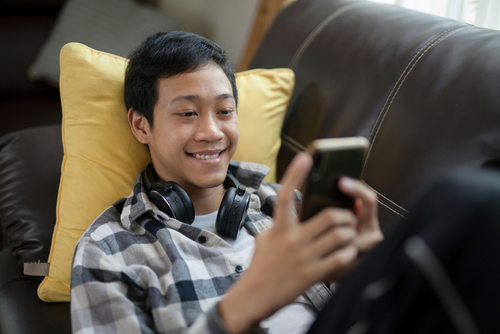 Believe it or not, social media outlets like Facebook, Instagram, and Twitter can be very helpful if you're in the position of choosing a college without visiting. Start by checking out a college's official social media accounts. While these are certainly carefully curated, they are sure to reveal what a college prioritizes? Is the account posting mostly about sports, academics, or social life? Or is there a nice mix? The official college YouTube channel will be helpful for additional visuals of the campus and its students, while the school's official blog will provide even further insight to its culture and values.
On Instagram and Twitter, search a few school-specific hashtags to see what kinds of things students are doing both on-campus and off. What kinds of school-sponsored events are they attending? Do they seem to enjoy being on campus, in their dorms, and in the college town? Facebook is full of groups and pages dedicated to specific school teams and clubs. Join the group for a club you might be interested in to see what they're up to, and to have some of your questions answered.
5. Talk to Current Students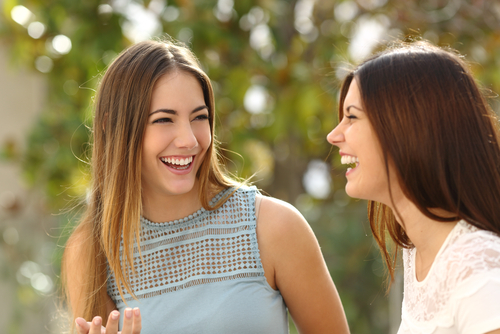 Current students can be very helpful when it comes to finding out important details about life at a specific college. Admissions offices usually have a list of current students willing to talk to prospectives. Though it's important to remember that these pre-vetted students are typically compensated in exchange for representing the school well, they are still a great way to get specific questions answered. Another way to speak with current students is to visit a local college fair.
In either scenario, some good questions to ask someone currently attending a school include: Is it easy to get the classes you want or need? Do the professors know their students' names? How is the food at the dining hall and other on-campus cafes? How many special events does the school sponsor each semester, and are they a good time? Current students are a great resource for questions concerning the day-to-day of attending a particular college or university.
6. Speak with Recent Graduates and Alumni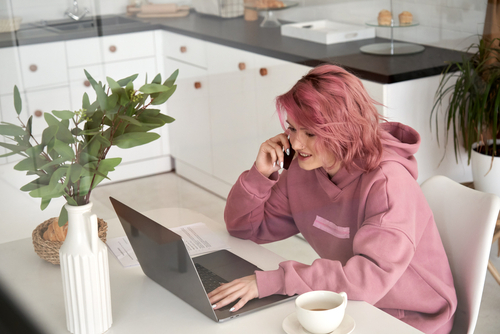 On the other hand, speaking with alumni will be more helpful for finding out how attending a particular college affects one's adult life and career prospects. Recent graduates may be able to answer questions about the day-to-day, too, without the bias that comes with acting as an official school ambassador. A university's Alumni Relations office will have a list of graduated students living near you, or in the field in which you are most interested in working. Alternatively, you can search websites like Facebook and LinkedIn to find graduates and ask if they'd be willing to answer a few questions.
7. Read the Campus Newspaper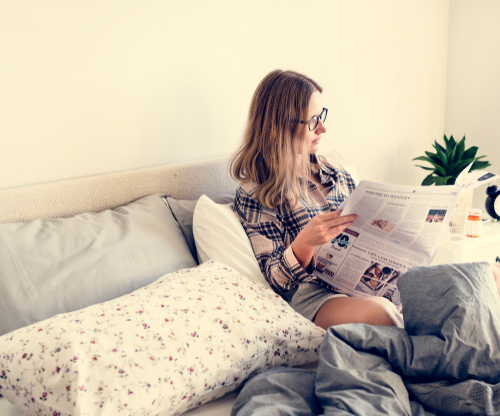 Reading a student-run college newspaper is another great way to gain insight into both the school and its students. The newspapers are typically released weekly or bi-weekly, and can be found online for free. Read a few weeks' worth of paper to find out what topics are most often covered. This will reveal what a campus prioritizes. Student papers also tend to cover controversial campus-related topics like changes to the curriculum, canceled events, or administration changes. If, for example, the club you hope to join has recently experienced a budget cut, you may appreciate knowing that before choosing the school.
8. Learn About the School's Graduates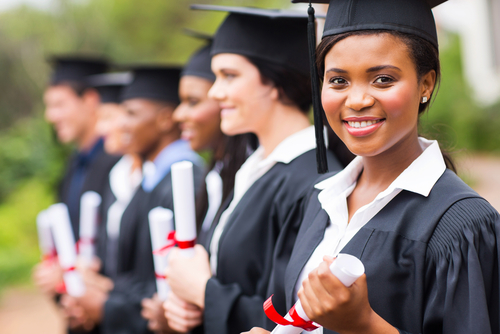 Choosing a college is about far more than classes and professors, the quality of food in the dining hall, and the liveliness of Greek parties. It is also important to consider how well a specific university will set you up for your future career and income. What percentage of students graduate? What percentage of students graduate on time — that is, within four years? How many students graduate with job offers? How many students have job offers within six months of graduation? Begin your research on a website like PayScale. Look into the average annual salary of a graduate from any specific college, the average Return on Investment (ROI), and the percentage of students who are actually working in their intended field. Looking into, and considering, a university's overall reputation in a particular industry can also be helpful.
9. Make a List of Pros and Cons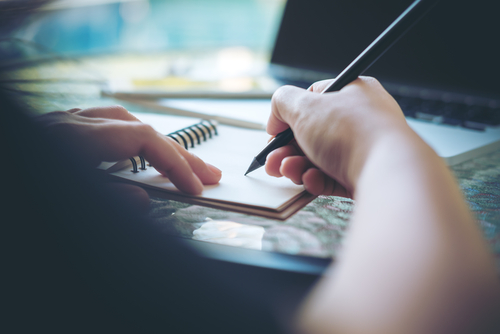 Once you have learned all you can about the schools that interest you most, make a list of pros and cons for each. Computers are handy, but for this task, use an old-fashioned pencil and piece of paper. This step is helpful because physically writing things down promotes a better connection between the material and your brain. Make sure you are sitting down somewhere that is comfortable and free of distraction. Include anything and everything you can think of, but be sure to include overall cost, class sizes, the location, and availability of majors. Once your list is complete, narrow your choices down to the final two schools based on the colleges with the most items in the 'pro' column.
10. Envision the Future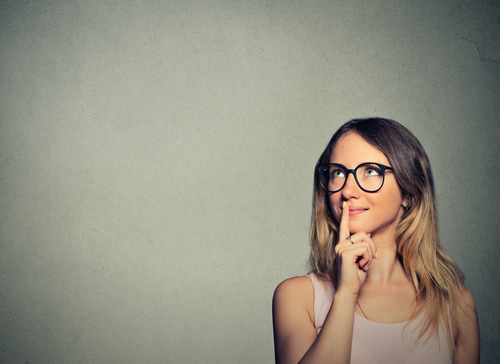 This last step is a helpful tool for narrowing two options down to just one. For an entire 24 hours, pretend you have decided to attend School Choice #1. Envision yourself on campus, and look up what your first classes would be. Wear your souvenir t-shirt all day, and imagine your social media announcement to your friends and family. Then spend the following 24 hours imagining the same for School Choice #2.
Now, how do you feel? Usually, imagining an option as reality will reveal your inner-most feelings about that reality. Did one scenario feel better than the other? If so, then you've made your decision about which college to attend! If not, perhaps you'll need longer than 24 hours for this experiment. Forty-eight hours or even a week may be a better length of time for some. Otherwise, return to your pros and cons list and try the 24-hour experiment with another potential college.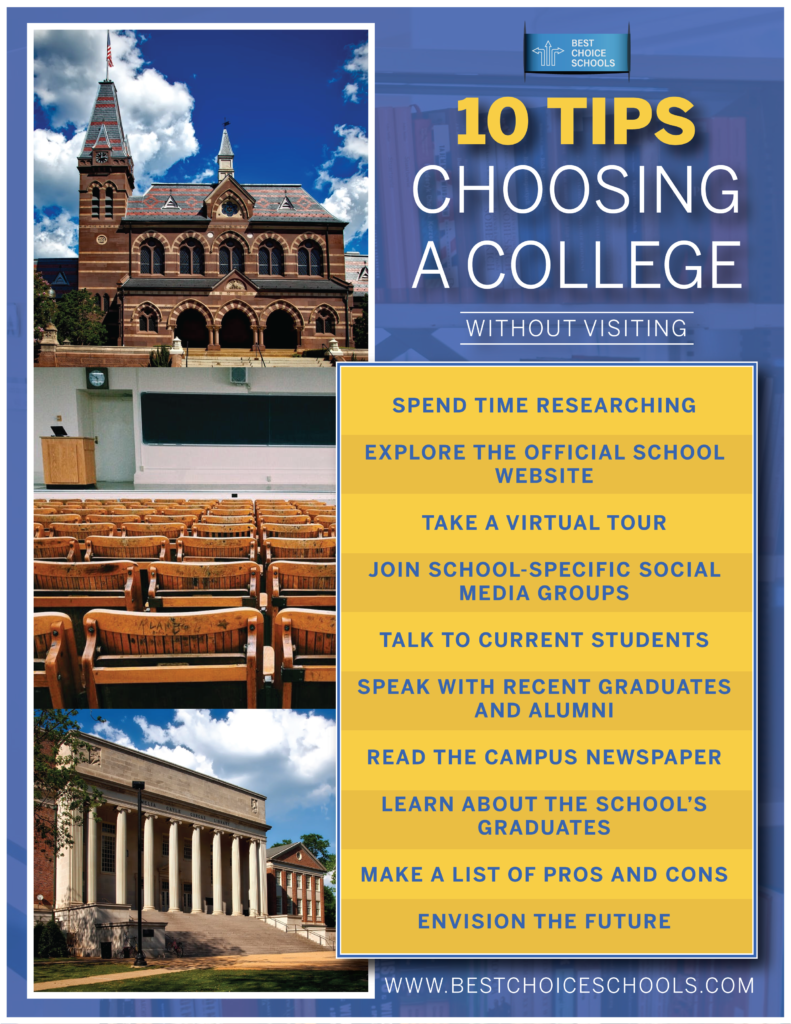 Did you find this article helpful? Check out these other great links:
30 Small College Towns With Great Quality of Life
5 Tips for Getting a Jumpstart on College
The 20 Most Affordable Colleges with High Four-Year Graduation Rates