5 Ways To Get A Head Start In College
Sign Up For Relevant Electives
Take AP Courses In High School
Enroll In Some College Courses
Start Researching College Options
Do Well On Standardized Tests
Students unsure how to proceed throughout high school might want some tips for getting a jumpstart on college. There is a lot of prep work students can do in high school to position themselves well for college and it never hurts to get started early. Here are some methods that can help.
Related resource: Top 10 Online Universities for Senior Year
1. Sign Up For Relevant Electives
Students who already have a good idea of what degree they want to earn in college can prepare by taking classes in that subject in high school. These can include both core classes that are required anyway and relevant electives. For example, students hoping to pursue an art degree should take elective art classes throughout their high school career. Taking classes in their area of interest teaches students the basics of that subject and puts them on the right path to succeed in college.
2. Take AP Courses In High School
On college applications, admissions officers look at course difficulty just as much as they look at actual grades. AP classes are designed to bridge the gap between high school classes and college classes by offering the potential to earn college credit. AP courses are more difficult than normal high school classes. They are a good fit for students who want the extra challenge and want to prepare for doing coursework at the college level, making this among the best tips for getting a jumpstart on college. These classes are offered in a specific subject, such as AP History, AP English or AP Calculus.
3. Enroll In Some College Courses
Students are not limited to just taking courses offered by their high schools. In many cases, they can take introductory college courses directly at local community colleges or through online universities. This strategy can save both time and money as students will not have to spend the time taking general education classes, allowing them to jump right into taking courses in their desired subject in college. This is true for both college courses and AP courses, according to U.S. News & World Report. It can also help students understand how well they will do in college-level courses and ease their transition.
4. Start Researching College Options
Another activity high school students need to partake in is to start researching college options. Ideally, this should begin happening between sophomore and junior year. The Internet and various college search databases have made it much easier to learn about all available colleges and filter by various criteria. If possible, visiting campuses is always preferable because it gives students a stronger sense of campus atmosphere. Campus fit is an incredibly important factor in choosing the right college for any student. Other factors for consideration consist of academic offerings, cost, and location.
5. Do Well On Standardized Tests
Although standardized tests are not as important for college admission as they once were, with many colleges no longer requiring the submission of scores, high school students should still try to perform as best as possible on them. The two tests considered in undergraduate applications are the SAT and ACT. Students can opt to take them more than once and send scores directly to the colleges of their choice. There are considerable study resources available for these tests that students can use to prepare for them.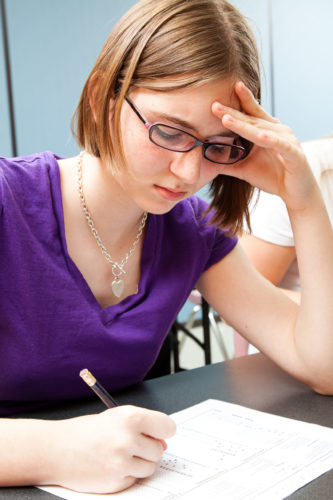 Preparing for college early can make the transition easier and less stressful. Students can use these tips for getting a jumpstart on college to set them on the path for college success.