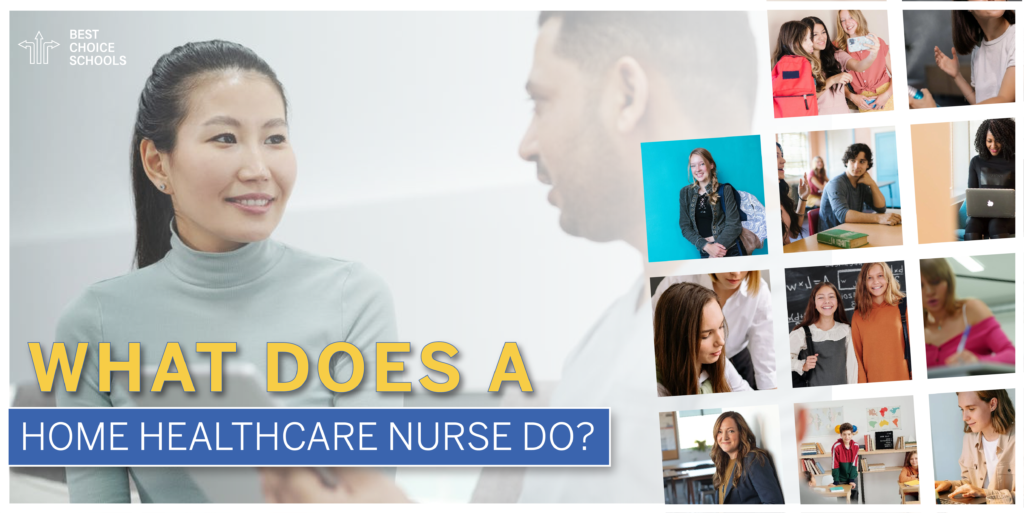 By BCS Staff
January 2021
The restaurant industry is an $800 billion industry with over 1.7 million restaurant jobs expected to be created by the year 2026. A culinary degree can give students the competitive edge needed to get their food in some of the finest establishments in the country and move up the industry ladder. The West Coast offers unique opportunities for students interested in the culinary arts to explore such areas as wine making and seafood preparation.
Methodology
There are plenty of culinary schools out there so we created a list of the top 20 best culinary schools on the West Coast to help narrow the field. We looked at culinary schools in Washington, Oregon, and California. Culinary schools selected for our list include those certified by the American Culinary Federation and those with a solid reputation in the industry based on our research. To come up with our final ranking, we used an holistic approach whilst considering such factors as internship and externship opportunities, real-life practice opportunities, classrooms and equipments, and much more. Below are the 20 best culinary schools on the West Coast for 2021.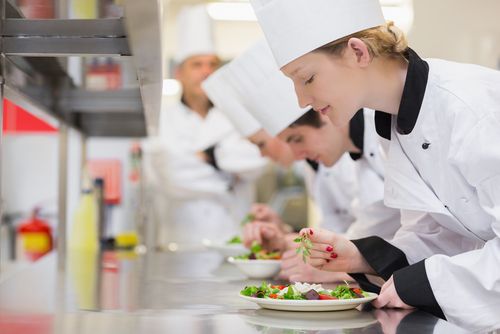 #20. Institute of Technology
Clovis, California
The Clovis Culinary Arts School at the Institute of Technology offers state-of-the- art culinary training to help students be successful in a variety of professional culinary roles. Students learn principles related to the preparation of pastry and baked goods, American cuisine, catering, Garde Manger, and international cuisine preparation. Students complete an externship experience in a professional kitchen to master their culinary skills. The Institute of Technology is accredited by the American Culinary Federation.
Pleasant Hill, California
Diablo Valley College is a top culinary school with programs in restaurant management, culinary arts, and baking and pastry. Students in the associate degree programs have the opportunity to complete an internship opportunity to gain professional outside experience in the culinary industry. Baking and Pastry students have access to a fully equipped professional kitchen, demonstration laboratory, and a retail pastry shop where they can sell their baked goods. Culinary Arts students have access to the same amenities including the ability to work in the Noreseman Restaurant and the Express Bar. Both the Norseman Restaurant and the Express Bar are student run establishments where advanced culinary students have the opportunity to gain serving and food preparation experience.
Bend, Oregon
Cascade Culinary Institute is a top culinary school featuring a state-of-the-art culinary facility. The Jungers Culinary Center has cooking labs and a demo theatre, allowing students to not only observe, but practice their culinary technique. The on-campus restaurant, Elevation, received several Diners' Choice awards from "Open Table" for Best Food and Best Ambiance. CCI offers a multitude of culinary programs to meet the needs of just about every type of culinary professional.
Spokane, Washington
Inland Northwest Culinary Academy is an American Culinary Federation Education Foundation-accredited institution and is one of the top culinary schools on the West Coast. Orlando's, an on-campus restaurant, provides the opportunity for students to show off their talents by offering an a la carte lunch menu, including dessert. INCA After Dark is the evening and weekend program for students who cannot attend a traditional scheduled program. Students graduate with an Associate in Applied Science in Culinary Arts.
Seattle, Washington
South Seattle College is one of the leading culinary schools in the state. It is well known for creating well-rounded culinary professionals. Students have the opportunity to join the competition team, which builds confidence outside the classroom. South Seattle College features a Food Court to train students in high volume dining. Café Alki which teaches the art of casual dining, and Alhadeff Grill, a fine dining establishment. Students develop many different skills as they take turns in these three establishments, each requiring a unique skill set. Students who plan to go on and earn their bachelor's degree can complete the AAT program and transfer to the BAS program in Hospitality Management. Certificates in Restaurant Production and Banquets and Catering are also available, as is an Associate of Applied Science.
Los Angeles, California
Los Angeles Trade-Tech (LATTC) is the oldest continually operating culinary program in the country. This top culinary school has been training the best and brightest culinary students for over 87 years. LATTC offers AA degree programs that are accredited by the American Culinary Federation Educational Foundation Accrediting Commission. Students have the opportunity to work in culinary positions during the entire program. Culinary competitions, field trips, and guest lectures enhance the classroom experience. The program is well respected in the industry, being recognized by groups such as Chef de Cuisine of California.
St. Helena, California
The Culinary Institute of America is one of the most well-known culinary schools in the country. Students are taught by some of the finest culinary educators in the world, many of whom are masters of baking, pastry, and culinary arts. Students gain hands-on experience working in student-run restaurants including Wine Spectator Greystone Restaurant or The Bakery Café by illy. The Conservatory at Greystone is a "crop up" restaurant where students prepare and serve farm-to-table appetizers, entrées, and desserts. CIA also offers certificate programs in Wine and Beverage Studies or Culinary Arts. For foodies looking for a demo or specific course, there are one day "Boot Camps."
Bellingham, Washington
Bellingham Technical College features state-of-the-art kitchens and award winning faculty that make earning a culinary degree a valuable asset in this growing industry. Students who earn their AAS in Culinary Arts have the option to begin their culinary career or transfer to a four-year school to earn their bachelor's degree. The certificate programs are three quarters in length and teach specific skills and techniques to get off on the right foot in your culinary career. BTC operates Café Culinaire, a student run restaurant serving an International Buffet during the winter and an a la carte menu during the spring. Almost 80% of BTC culinary graduates find employment in the field within nine months of graduation.
Mount Vernon, Washington
Skagit Valley College offers several culinary programs accepted by the American Culinary Federation Education Foundation. Students have the opportunity to focus on sustainable culinary practices throughout the program. A campus garden gives students the experience of harvesting fresh herbs and vegetables. An on-campus restaurant allows students to gain professional experience in the back of the house as well as the front of the house. Students learn from experienced culinary professionals and receive hands-on training in state-of-the-art culinary labs. Several "Micro-Certificates" are offered by Skagit, including Basic Bakery Competency, Basic Food Preparation Competency, Basic Restaurant Cooking Competency, National Restaurant Association Management, and Sustainable Culinary Practices.
Eugene, Oregon
Lane Community College has the first dually accredited Culinary Arts and Hospitality Management Program in the state. This top culinary program is accredited by both the American Culinary Federation Foundation Accrediting Commission and the Accreditation Commission of Programs in Hospitality Administration. The Culinary Arts and Food Service Management program can be completed in two years of study. Students learn culinary skills including how to prepare and plan for large events through experience in the Center for Meeting and Learning. Students who earn their AAS degree in Culinary Arts can earn a dual degree in Hospitality Management (additional nine courses) to enhance their skill set in the field.
Coos Bay, Oregon
Southwestern Oregon Community College is home to the Oregon Coast Culinary Institute where students have the opportunity to complete their AAS degree in just 15 months. This top culinary school features a student-run restaurant where students receive real-world training. The Chef's Table offers three-course lunches prepared and served by culinary students. The on-campus bakery, La Patisserie, showcases a student's work as part of the externship opportunity to complete their AAS degree. Fresh baked goods are prepared and served under the supervision of Pastry instructors. Culinary students also may complete a local or distance externship opportunity in their final term of the program.
Tacoma, Washington
Bates Technical College in Tacoma offers degree and certificate programs for students who aspire to be dinner cooks, institutional cooks, cook's helpers, baker's helpers, or fry cooks. Students learn hands-on culinary techniques including preparation, planning, serving, and clean up. Bates offers a unique certification for those interested in being a Mobile Food Cook. The Curbside Urban Cuisine Food Truck provides the opportunity for students to learn the business in a hands-on manner. Culinary students also have the opportunity to learn banquet preparing and servicing skills at on-campus functions.
Costa Mesa, California
Orange Coast College is a top culinary school offering degree and certificate programs in the culinary arts. The Advanced Certificate is accredited by the American Culinary Federation. Students who complete the certificate can pursue their associate's degree by completing the general education requirements. As one of the final experiences of the program, students work at the Captain's Table Dining Room. Captain's Table is open one day a week for students to prepare and serve a plated meal to almost 100 people. Students can participate on Hot Food culinary competition team, and won the National Championship in 2005. Orange Coast features a fully functional culinary kitchen where students can work side-by-side with cafeteria staff to allow students additional hands on experience.
Kirkland, Washington
Just outside of Seattle is Lake Washington Institute of Technology, a top accredited culinary school offering degree and certificate programs in Baking and Pastry and in Culinary Arts. Students receive real-work training in state-of-the-art kitchen labs and gain professional work experience in the on-campus student-operated restaurant and bakery. Students have the opportunity to participate in the award winning culinary competition team which builds skills in teamwork and communication. Graduates have gone on to work in a variety of settings including hotels, bakeries, grocers, and conference centers.
Bremerton, Washington
Olympic College Culinary Arts program features an ATA in Culinary Arts as well as numerous certifications available for a wide variety of culinary positions. Students can earn a Certificate of Completion as a Cook's Helper, Lead Cook, Prep Cook, or in Retail/Wholesale Baker. Student operated cafes and restaurants, including the Olympic Café and The Fireside Bistro, allow students to practice preparing food and serving customers. Students also have the opportunity to work large scale catering and banquet events to gain additional experience. This top accredited culinary school seeks to equip students with the skills and knowledge needed to advance their culinary careers and become lifelong learners.
Renton, Washington
Renton Technical College is a top culinary school offering an AAS, AAS-T, and Certificate in Culinary Arts. Students can complete the Certificate in just six quarters and their AAS degree in eight. RTC accepts students in the fall, winter, or spring semesters and the program runs from 7 a.m.-1:30 p.m. Monday through Friday. Renton features a modern industry kitchen and classroom, allowing students to learn in the lab as well as the classroom. A low student/faculty ratio helps ensure that students receive individualized attention throughout the program. Advanced lab courses are offered in advanced techniques, garde manger techniques, and cooking methodologies. Internship experiences are a part of the program, giving students additional professional skills they can use to secure future employment and advance in their careers.
Olympia, Washington
South Puget Sound Community College features both an AAS degree and Certificate in Culinary Arts. South Puget Sound seeks to foster creativity in the kitchen and individualism in the industry through a newly revamped culinary program. Entrepreneurship is a big focus of the program. Students gain experience in the areas of short order, purchasing, receiving, meat fabrication, garde manger, restaurant baking, and kitchen management. Students can typically complete their certificate in about one year and the AAS degree in about two years. Cooperative work experience opportunities afford students the ability to learn on-the-job culinary skills outside of the classroom environment.
Sonora, California
Columbia College in Sonora, California offers a holistic culinary program focused on food, career training and student networking. The Hospitality Management program is certified by the American Culinary Federation. Students have the opportunity to learn a variety of skills including wine making, fine dining room management, advanced classical cuisine preparation and beverage management. Columbia College requires degree seeking students to gain professional work experience as part of the program which builds confidence and leadership abilities in the kitchen.
Walla Walla, Washington
Wine Country Culinary Institute is a top culinary school accredited by the American Culinary Federation. The Institute features a state-of-the-art kitchen facility on the main campus and a commercial kitchen at its satellite campus. Students learn basic skills through hands-on classroom/lab instruction. Students also have the opportunity to participate in the Culinary Arts Club to explore the industry outside of the classroom. Students can work in the on-campus café or at various community events including Wine Maker Dinners. The program also teaches catering skills through on and off-campus events. A cooperative work experience is required which can be an externship or working on-campus events.
Los Angeles, California
The Institute of Culinary Education (ICE) in Los Angeles is an award-winning culinary school offering a wide variety of diploma programs. A slew of degree, certificate, and diploma options are offered in Culinary Arts, Baking & Pastry Arts, Health-Supportive Culinary Arts, and Restaurant & Culinary Management. The Institute consistently ranks at the top of "best of" lists, and is almost always included in honors bestowed by the James Beard Foundation and other prestigious organizations. Especially impressive is ICE's high employment rate; 82% of ICE students graduate with a job in the industry.
---
Featured Ranking
---