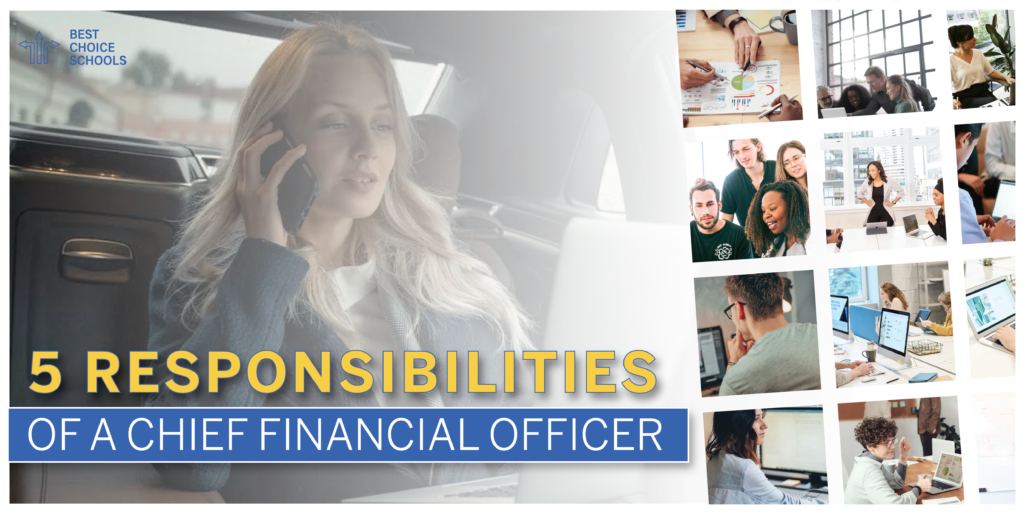 To be a chief financial officer (CFO) is to take on a company or organization's financial responsibility. It's a forward-thinking, fast-paced, and well-paid boardroom job. CFOs span various industries, and becoming one is a massive commitment to a business.
The right chief financial officer for a company is a strategic decision. Sure, you need a background in accounting and a degree to become a CFO. But CFOs today also drive the entire direction of an organization. They are essentially responsible for a company's overall financial success.
So what does the job entail? In this article, we'll show you the five primary job duties of a chief financial officer and explore what types of degrees can help you build skills for a CFO career.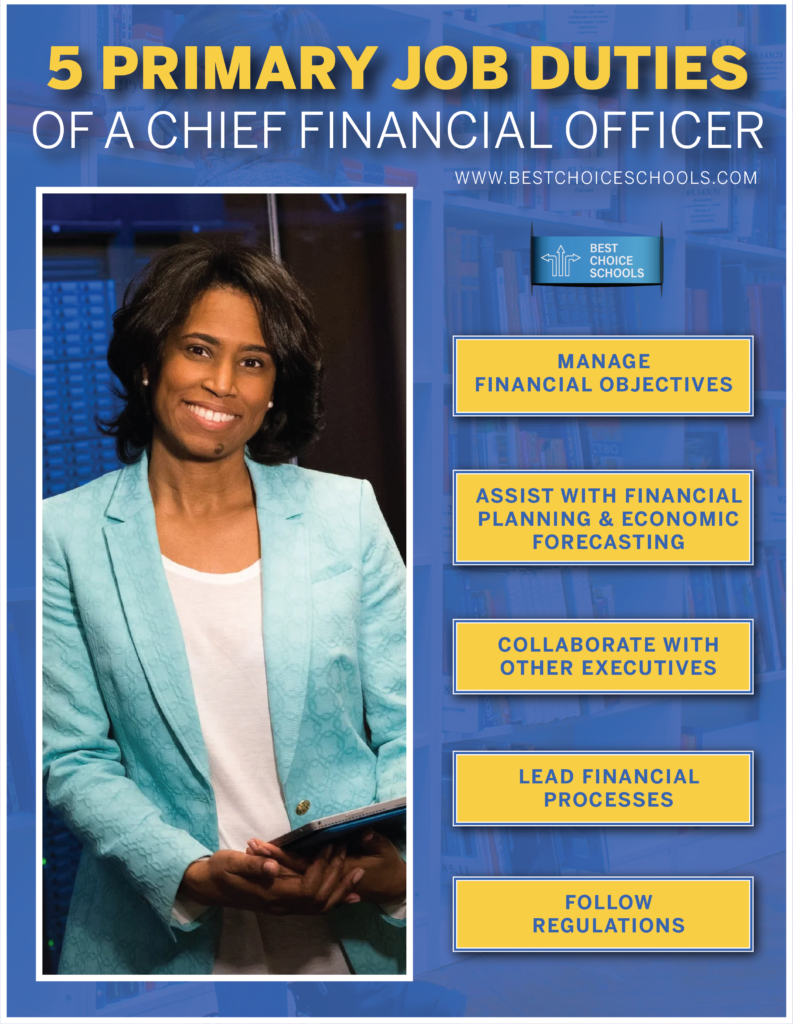 1. Manage Financial Objectives
All successful businesses have financial objectives. The CFO's job is to balance scoring the best profits while simultaneously reducing risk and loss. You may limit production costs and boost sales, depending on the company. No matter the specific financial goals, the CFO is in charge of managing these objectives.
The financial objectives vary for each company. For example, the CFO at a toy-making company might have goals like limiting the price of materials or increasing sales per quarter. Larger businesses may include goals like expanding services to an overseas market. Any objective involving money lands in the chief's hands.
For many CFOs, the job means ensuring adequate mitigation risk and assessment. They need to interpret risk on financial and commercial levels. Therefore, a degree in business or finance is precious. It teaches how to maintain strong internal controls and report financial processes effectively.
How a Degree Builds This Skill
The job could include working with books, records, or financial reports. Many CFOs are number-crunchers. They use financial data to influence operational decisions.
For this reason, most CFOs have previous experience in accounting. Many earn an accounting or business degree. Business Insider found that the top-earning CFOs all earned master's degrees in accounting, business administration, or economics after first obtaining their bachelor's in a similar field.
However, you can also become a CFO with a bachelor's in finance, public administration, or public accounting. The U.S. Bureau of Labor Statistics clarifies that employers prefer candidates with business or financing experience and a master's degree in one of these fields.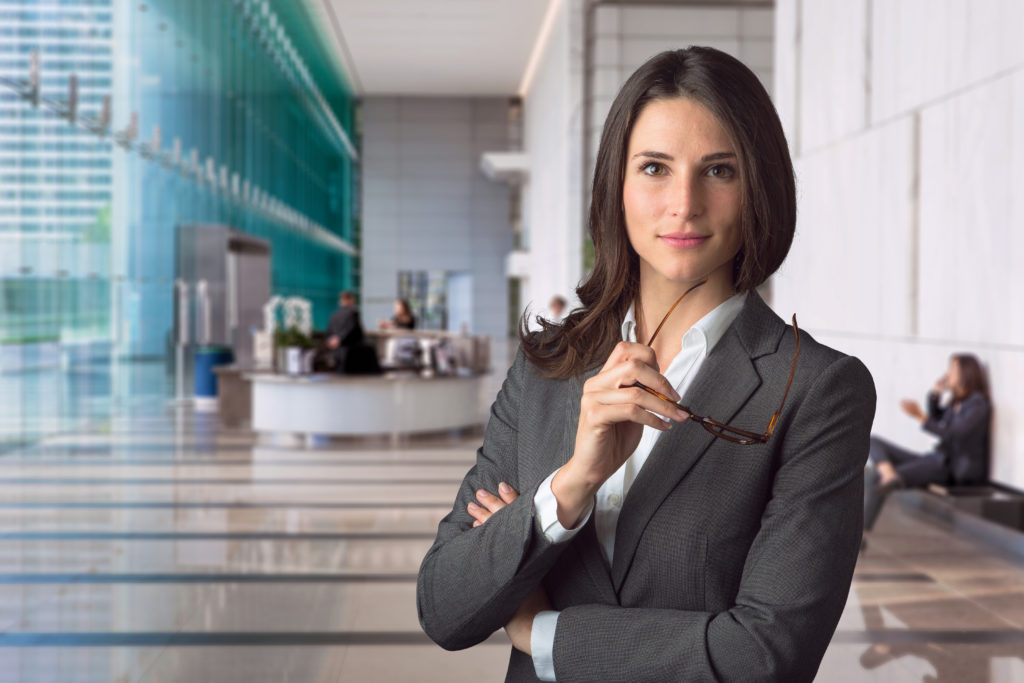 2. Assist with Financial Planning and Economic Forecasting
A huge part of meeting financial goals is first planning what those objectives should be for a company. Because their main responsibility is financial planning, CFOs are called top-level financial controllers.
Overall, CFOs decide how to invest the business' money. They oversee a company's cash flow and analyze statistics to align their recommendations with the right financial goals.
Considerations like risk and liquidity may come into play to determine the right plan. Often, the best mix includes:
Debt
Equity
Internal financing
Laying down the complete financial foundation for a company is a lot of work. A CFO sometimes works with financial experts to create a plan, whether the team is in-house or outside of the company.
But CFOs influence the entire strategic planning process. So when a business hires a new chief, they're looking to see how your strategic influence performs.
How a Degree Builds This Skill
CFOs need to have strong knowledge of the company's operations, including their business model and industry. Strategy and analytical skills play a massive role here.
Many finance and business degrees focus on developing strategic thinking. A bachelor's business program, for example, creates the foundation for the role. Students learn about business management practices and their applications.
Likewise, the business world is ever-evolving. CFOs need to understand the realities of cause-and-effect relationships. A business school teaches students to emerge with the ability to analyze data, technologies, methodologies, and markets to find the appropriate course of action.
They also build skills in facilitating successful interactions with other roles and industries. Strategy, in particular, helps a CFO navigate through these interactions and make the best financial plans for their company.
There are also strategic management master's degrees available at some schools. With an MBA in strategy, students learn the ins and outs of shaping a business plan and weighing in on decisions. An MBA could help students broaden their understanding of strategy.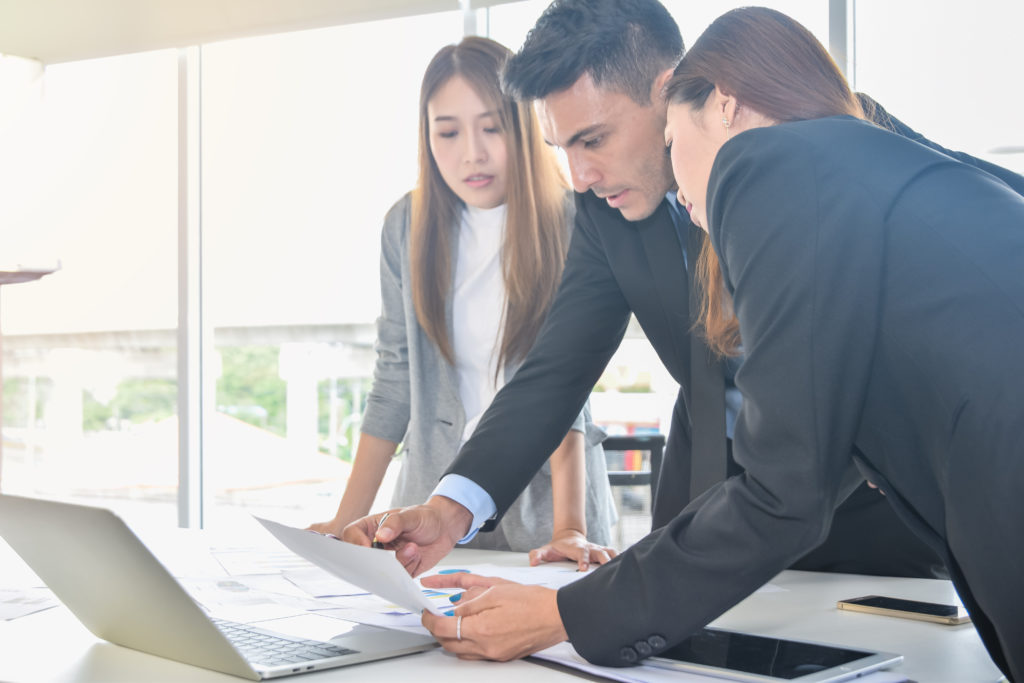 3. Collaborate with Other Executives
Collaboration is another crucial skill for CFOs. They collaborate with other executives regularly, such as CEOs and CMEs. Private organizations may work more closely with their partners to get the job done as well.
Most CFOs act as the advisor on all financial issues. They report back to top executives, advise senior managers, and work as a part of a larger financial team.
They also network to stay on track of finding uncontested market spaces and keep them ahead of the competition. Networking is vital for finance professionals. CFOs may stay in touch with other executives to share relevant job openings or industry-related insight.
There are many popular ways to network. One of the most popular networking opportunities for a CFO is the Chief Financial Officers Council, which targets pressing financial issues in the federal government.
How a Degree Builds This Skill
It's never too early to join a career network. Some online business degree programs have career networks you can leverage as you complete your master's degree. These help you get in touch with the right people immediately when you become a CFO.
The CFO's job includes helping management make significant financial decisions that could impact the entire business, so a business degree is insanely helpful. Many business degrees focus on building communication skills.
When a CFO collaborates with other executives, they need to be open to suggestions and know how to deliver value. A program focused on business communication helps students learn strong speaking and writing skills.
Most CFOs also collaborate with varying departments in their own company. Financial managers may need to explain or justify complex financial issues they take to various people, so they must have excellent corporate-specific communication skills.
Many CFOs rely on their previous work experience in related financial occupations for this, such as:
Loan officer
Accountant
Securities sales agent
Financial analyst
A business degree is the fastest way to get experience in any of these occupations. Business students tend to graduate with strong communication and public speaking skills.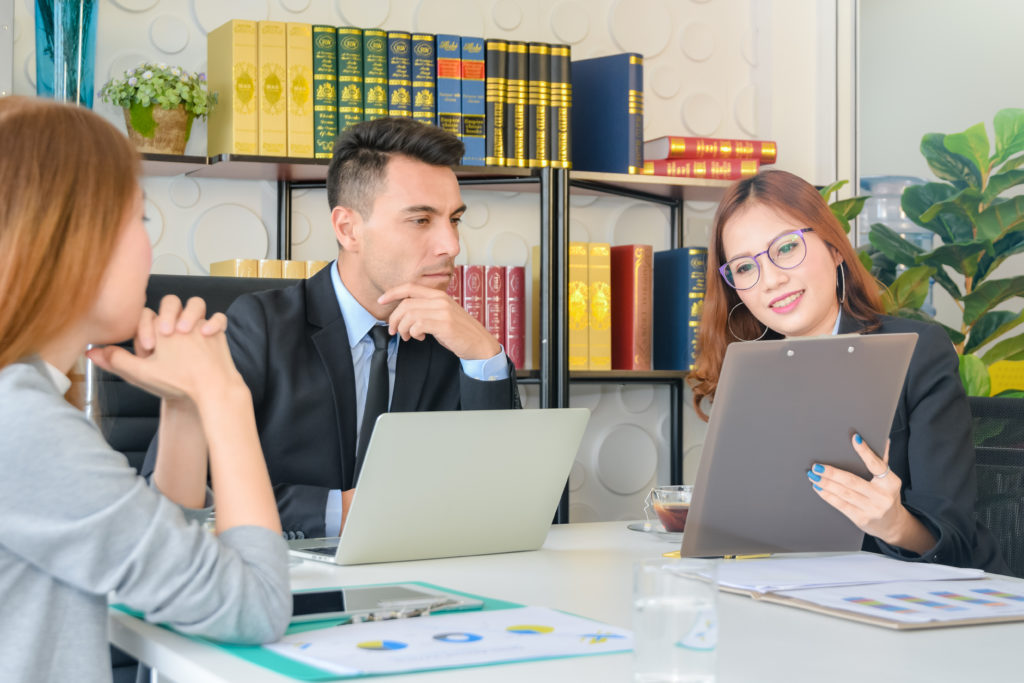 4. Lead Financial Processes
The CFO traditionally leads the finance or accounting departments. Expect to weigh in on the planning, analysis, or financial impacts of any area that requires an expert. These teammates fall under the CFO's leadership.
As the head of financial activities, the CFO will act as the company's lead. They delegate tasks and oversee the entire financial team. Like any manager, they may step in and act when an area calls for their attention. But they mainly oversee the day-to-day activities.
CFOs of other companies may have slightly varying focuses. For example, a property rental firm's chief financial officer leads financial activities like rent collection, tax payments, employee compensation, rental property investments, payouts to contractors, etc.
They don't focus on completing all of these tasks alone, however. CFOs mainly delegate the tasks to their team and inspect how they handle them.
How a Degree Builds This Skill
While financial skills are paramount for CFOs, fundamental leadership skills are also necessary to thrive in the position. Effective business partners give advice and counsel. CFOs act as the voice of reason. Leading the best finance team is much smoother with the right leaders in place.
Almost everything the CFO does involves leadership in some form. Whether it's getting other executives on board with a new plan or managing a finance team, CFOs need strong leadership and management skills.
Leadership and strategy skills are a significant focus of executive MBA programs. These degrees take your education a step further and might set you apart from the competition. Most Executive MBA programs allow career professionals to gain advanced skills in these areas while working full-time.
With general oversight also comes communication skills. The best leaders know how to talk to their employees and other executives.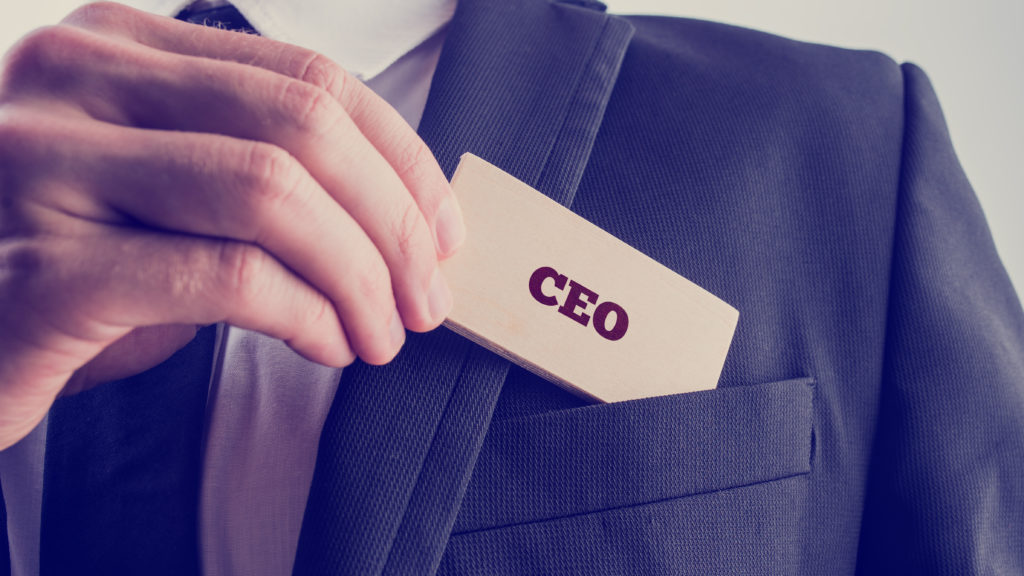 5. Follow Regulations
Another vital skill for CFOs is organization. They need to stay on top of a wide range of information and financial documents at once. Among all the balance sheets, reports, and income statements, a financial manager must follow all regulations.
Because the CFO is in charge of a company's finances, they also need to stay on top of regulations. Any business type comes with laws and regulations they must follow. The government could dictate regulations at the local, state, or federal level.
For this reason, the specific regulations a CFO follows depends on the industry and location. If you were a CFO in one state and moved, for example, you would need to make sure you understand and follow the new regulations closely.
Obviously, a CFO isn't a lawyer. They're not expected to fully grasp all aspects of the financial laws in their area. But they must know enough to keep a company in good legal standing.
Financial managers should have enough knowledge of the tax laws, regulations, and related topics specific to their industry and organization. Government CFOs may need more expert insight in appropriations and budgeting, while healthcare CFOs focus more on billing, reimbursement, and other healthcare-related business matters.
The CFO's job also includes controllership duties, meaning they present and report financial information on their company. They're also responsible for making sure the information they send out is timely and accurate, whether it's going to stakeholders, analysts, employees, or the federal government.
How a Degree Builds This Skill
Although earning a professional certification is not required by law, an online business degree could prepare you for better career opportunities after graduation. Professional certification shows a financial manager is up to date with recent regulations and indicates competence in the role.
To earn certification, CFOs need a bachelor's degree from an accredited school. Licensure typically comes from the state's board of accountancy, and the American Institute of Certified Public Accountants (AICPA) administers examinations to pass for certification.
Professional-level experience with managing finances is also a bonus. But if you previously worked as a certified public accountant, you were probably already licensed with your state's accountancy board.
The right certification may depend on the industry. There are many certification options, including:
The Certified Government Financial Manager (CGRM) certification from the Association of Government Accountants (AGA) is for financial managers in any governmental branch.
The CFA Institute's Chartered Financial Analyst (CFA) certification is available for investment professionals with a bachelor's degree or a combination of education with four years of work experience in a related field.
The Certified Treasury Professional (CTP) credential is available from the Association for Financial Professionals to anyone with a graduate degree in business and a year of experience or two years of experience.
Students in an associated undergraduate program can apply for the CFA Institute's Certified Corporate Financial Planning Analysis Professional (FP&A).
Earning certification is not a requirement to become a CFO. However, a business or finance education may set you up to gain certifications. The opportunity could help you land the career of your dreams and stay on top of industry regulations.
Putting It All Together
Serial entrepreneur Joel Trammell authored a list of essential skills every CFO must have to be successful, among them, you will find: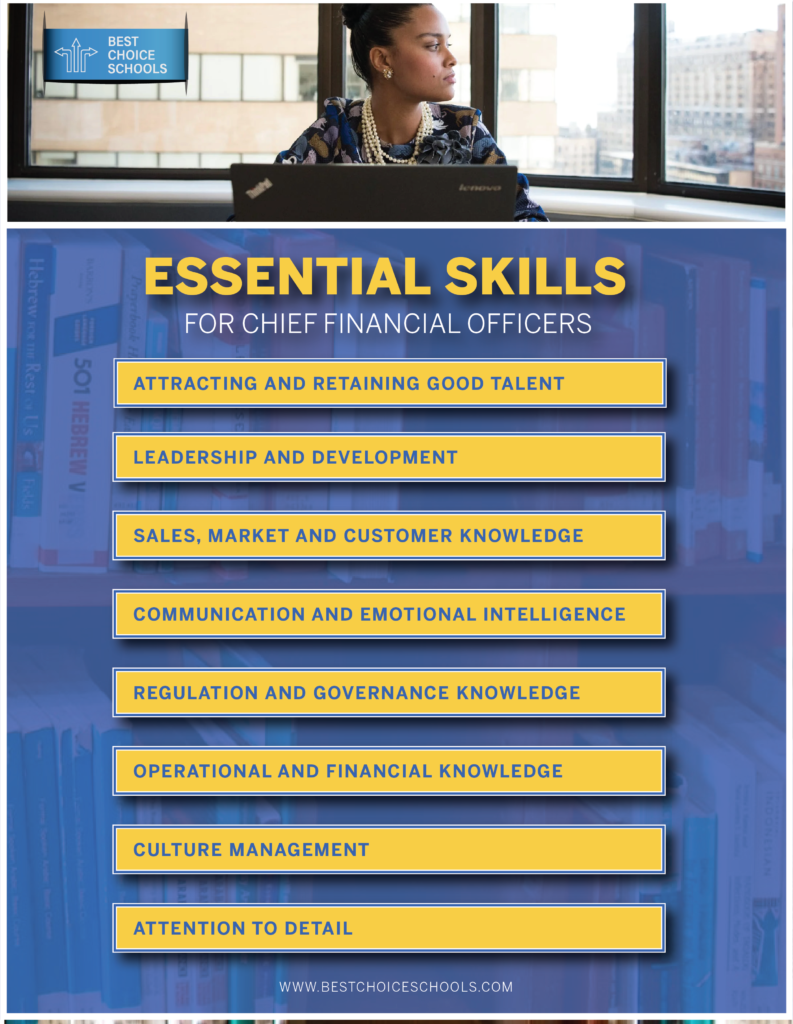 Use a Degree to Become a Great CFO
The modern CFO role is multidimensional and complex. While these five responsibilities are the most important aspects, they are not the only duties CFOs complete daily. We've only scratched the surface of this corporate executive's responsibilities. Other job duties may include:
Prepare financial statements, activity reports, and business forecasts
Analyze market trends to expand profits
Review financial reports and find ways to reduce costs
Monitor financial details
Direct investment activities
Above all, the best CFOs are skilled at projecting long-term financial pictures and understanding how to help a company thrive. But the necessary skills to be successful in this role have changed over time. What you study in business school may guide you through your career.
Earning an online business degree could help you develop the skills needed to become a great CFO. Current CFOs could even gain pointers and advance their careers with a graduate degree.
See also:
Top 10 Online Degree Programs for Business
5 TED Talks for Finance Students
19 Best Online Schools for Business Associate's Degrees
20 Best Online Schools for Finance
20 Best Online Schools for Marketing