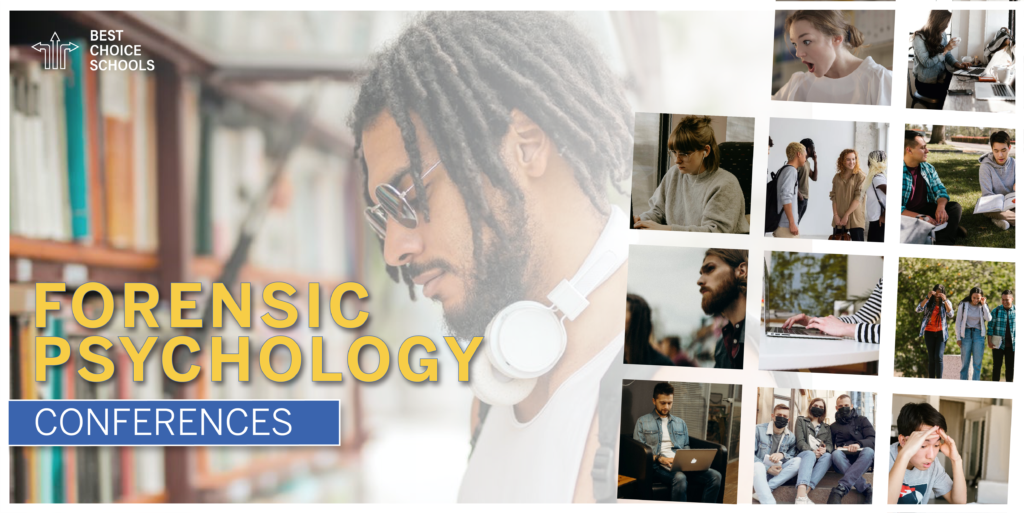 According to the American Academy of Forensic Psychology, forensic psychology is a relatively new field of study. Forensic psychology is the application of psychology to issues relating to law and the legal system.
This profession involves science, psychology, and the criminal justice system. There is much new research and emerging theory about the role of forensic psychology in the justice system, in the nursing profession, and similar fields related to mental health and understanding the human mind.
The field grows when practitioners, researchers, academics, and those in the justice system have an opportunity to network and exchange information. Conferences are a vital component of creating such a network, where professionals can discuss developments and network amongst their peers.
Conferences are also a source of continuing education hours necessary for licensure. Conferences and workshops address several relevant issues for continuing education programs, covering civil and criminal forensics, ethics, and preparation for board certification.
See Also: What is Forensic Psychology?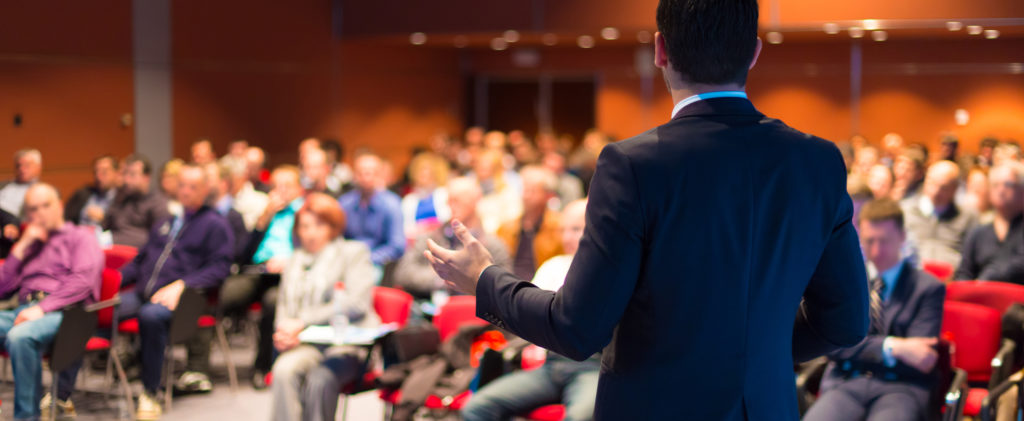 2022 Forensic Psychology Conferences
| | | |
| --- | --- | --- |
| Conference | Date | Location |
| Contemporary Issues in Forensic Psychology | January 5 – January 9, 2022 | San Francisco, California |
| International Conference on Practice of Forensic Psychology | May 5 – May 6, 2022 | Singapore |
| International Symposium of the World Society of Victimology | June 5 – June 9, 2022 | Basque Country, Spain |
| Division of Forensic Psychology Annual Conference 2022 | June 14 – June 16, 2022 | Solihull, England |
| Society for Police and Criminal Psychology Conference | September 21 – September 24, 2022 | Quebec City, Canada |
What Degree is Needed to Become a Forensic Psychologist?
Forensic psychology is a specialized field that focuses on applying professional psychology to issues addressed in criminal justice. It involves studying human behavior and thought processes, diving into complex legal evaluations, and understanding the criminal justice system. While the field is still pretty new, demand for professionals in the area has quickly increased.
Pursuing a career in forensic psychology can begin with a degree in psychology, criminal justice, or forensic psychology. Each of these degree programs will provide the necessary foundation for eventually working professionally in the field. In addition, as it is strongly connected to the criminal justice system, forensic psychology can be studied as a subfield of criminal justice.
After an undergraduate degree program is completed, students should pursue an internship or research position. These opportunities give them hands-on experience working in the field, testing hypotheses, and studying under experts and professionals who can provide invaluable resources and advice. An internship or research program will also assist a student as they search for graduate programs. Having real-life experience will make admittance into a good school much easier.
Finding a graduate program in forensic psychology is the next step. A master's and doctoral degree are required before a student can be registered with the American Board of Professional Psychology (for those interested in becoming a certified forensic psychologist). In addition, the graduate program will allow students to pursue specific research areas within their field, such as:
Police Psychology
Psychology of Crime and Delinquency
Victimology and Victim Services
Legal Psychology
Correctional Psychology
Beyond education, forensic psychology students are required to present a dissertation that details original research and tangibly contributes to the field. In addition, individuals must meet the required hours of professional experience for licensure, which varies by state. Finally, students must pass the Examination for the Professional Practice of Psychology (EPPP) before they can apply for their clinical psychologist license.
Similar to becoming a nurse, extensive education and experience is required to become a forensic psychologist. And much like working towards a high-paying nursing job, students must dedicate themselves to years of strenuous study and first-hand opportunities that will prepare them to meet the demands of a rigorous career as a professional forensic psychologist.
Specific Requirements
While responsibilities vary for forensic psychologists, most work with police departments and other law enforcement agencies to assist in understanding criminal motivation, victimology, and deeper insights into court cases. Because these professionals are involved with such serious tasks, it is a field that requires a significant amount of training and experience. For this reason, there are many stringent requirements necessary for becoming a forensic psychologist. These requirements include:
A bachelor's degree
A master's degree
A doctoral degree
Licensure by the EPPP
Average of 4,000 hours of internship & postdoctoral hours of supervised practice
Professional licensure congruent to state requirements
Once these steps are completed, an individual can begin looking for work in the field of forensic psychology. However, to have a successful career, professionals must also maintain their licensure through continuing education.
Forensic Psychology Continuing Education
Continuing education programs in forensic psychology assist those in the field in maintaining the highest levels of professionalism, building on previous educational experiences, and learning and growing as practitioners in the field.
With new theories constantly in development, seeking growth and education is a quintessential element to succeeding as a forensic psychologist. Conferences provide an outlet for such pursuits, as they bring together professionals from varied backgrounds and experiences. In addition, interacting with peers, students, experts, and novices in the field allows conference-goers to practice theories, receive constructive criticism, and expand research developments.
The American Academy of Forensic Psychology is one institution dedicated to providing ample opportunities for continued education in the field. The academy partners with practitioners to offer the highest quality educational opportunities in the United States and worldwide. These opportunities primarily consist of conferences and workshops that focus on topics appropriate for students in the field. According to the website, "the workshops cover a wide range of topics including both civil and criminal forensics, as well as forensic ethics and preparation for board certification in forensic psychology."
Related: 20 Best Online Schools for Forensic Psychology
Important Conferences in 2022 For Forensic Psychologists Worldwide
Conferences and workshops are an easy way to meet requirements for continuing education. They also provide an opportunity for individuals to network, present their own research for constructive criticism, and learn about new trends in the field. Five of the most important conferences in 2022 include:
Contemporary Issues in Forensic Psychology
International Conference on Practice of Forensic Psychology
International Symposium of the World Society of Victimology
Division of Forensic Psychology Annual Conference 2022
Society for Police and Criminal Psychology Conference
Contemporary Issues in Forensic Psychology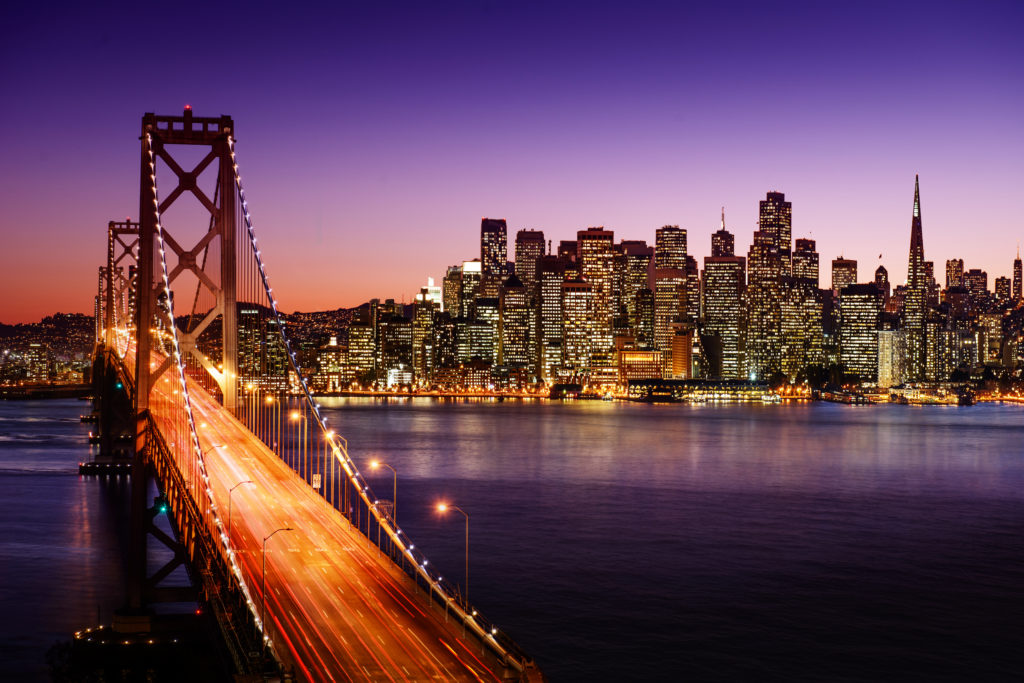 This forensic psychology conference will be held from January 5 – January 9, 2022, in San Francisco, California. The conference will focus on pressing issues facing the forensic psychology community. Offering seven-hour and four-hour workshops, the conference provides 20 percent discounts for full-time graduate students in attendance.
The conference will address many topics, such as:
Ethical issues in forensic psychological practice
Writing effective forensic reports
Evidenced-based evaluation of criminal responsibility
Introduction to sexual violence risk assessment
Advanced threat assessment and management
Assessment and consultation in sexual harassment cases
Child custody and parenting evaluations
Advanced issues in child custody and parenting evaluations
Critical thinking in forensic psychological evaluation
Over five days, forensic psychology will be discussed by experts in the field, such as Deborah Collins, Terry Kukor, Michelle R. Guyton, Lynette Hamilton, Kostas A. Katsavdakis, William E. Foote, and Philip Stahl. Held in San Francisco, this conference will create a space for forensic psychology students to dive deep into relevant topics, earn credit, and broaden their understanding of the field.
International Conference on Practice of Forensic Psychology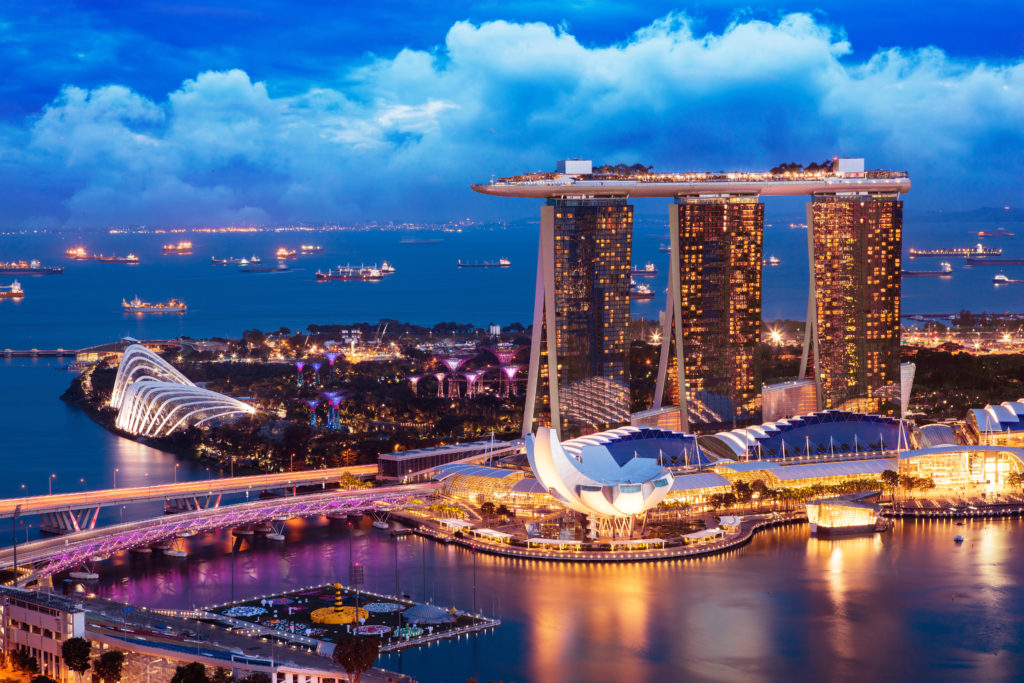 This international research conference will be held May 5 – May 6, 2022, in Singapore. The conference will seek to bring together students and thought leaders in the forensic psychology community for lively discussion and education. For those who can't make it in person, digital attendance is available.
The conference boasts an interdisciplinary platform that brings together students, professionals, researchers, educators, and new learners in forensic psychology. Students can interact with some of the brightest minds in the profession. Whether attending law school, nursing school, or a criminal justice program, students have the chance to test their theories and receive constructive feedback from experts.
Scholars, researchers, and scientists from around the world are invited to submit original research contributions in the realm of criminal responsibility, handwriting analysis, profiling, moral blindness, forensic practice, witness memory, mental health in law decisions, decision making, and similar topics relating to the greater field of forensic psychology.
International Symposium of the World Society of Victimology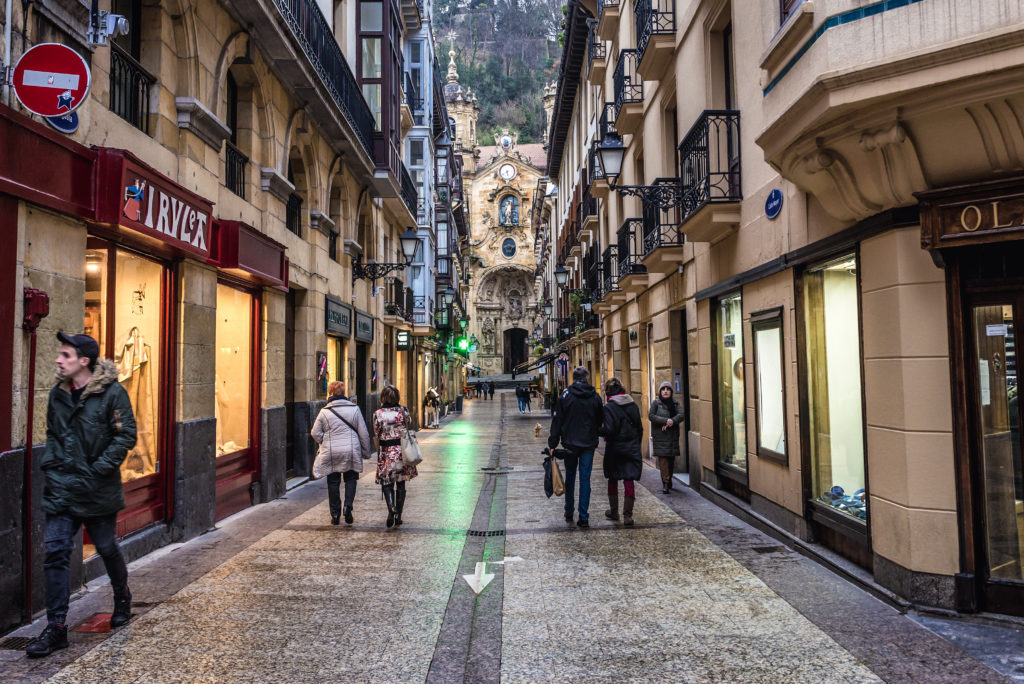 The 17th symposium on victimology will be held June 5 – June 9, 2022, in Basque Country, Spain. Headlining the conference will be the issue of victimization in a digital world, exploring how to respond and connect with victims in the 21st century.
This event will bring together professionals, researchers, policymakers, students, and others from a wide variety of backgrounds. The focus is on the "identification, prevention, investigation, prosecution, and socio-legal and psychological responses to victimization in a digital world."
Victimology is a subspecialty within the field of forensic psychology, dealing with patterns of, perspectives on, and responses to victimization. The conference will deal heavily with issues such as the investigation of digital crime, the trauma of digital victimization, cyber warfare, and technological approaches to victimological research.
Division of Forensic Psychology Annual Conference 2022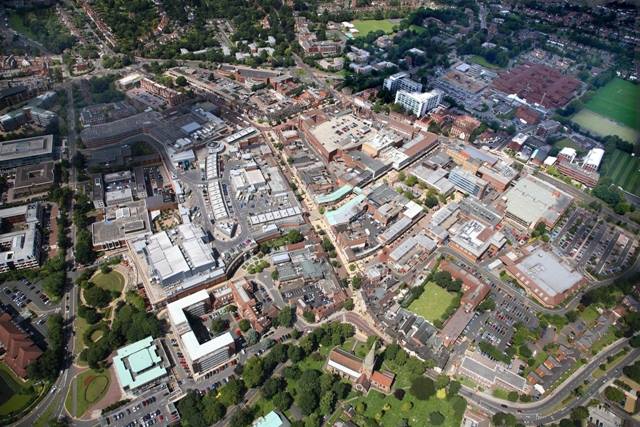 The dates of this conference are June 14 – June 16, 2022. The event will be held in Solihull in England and will focus on innovations and research in the forensic psychology field. Researchers and academics will have the opportunity to present their research projects.
Hosted by the British Psychological Society, colleagues in the field are encouraged to share newfound knowledge and engage in exciting discussions concerning developments in the forensic psychology field.
The conference will strive to be as inclusive as possible to allow for exchanging ideas. The theme will focus on best practices and developments in the field of forensic psychology.
Society for Police and Criminal Psychology Conference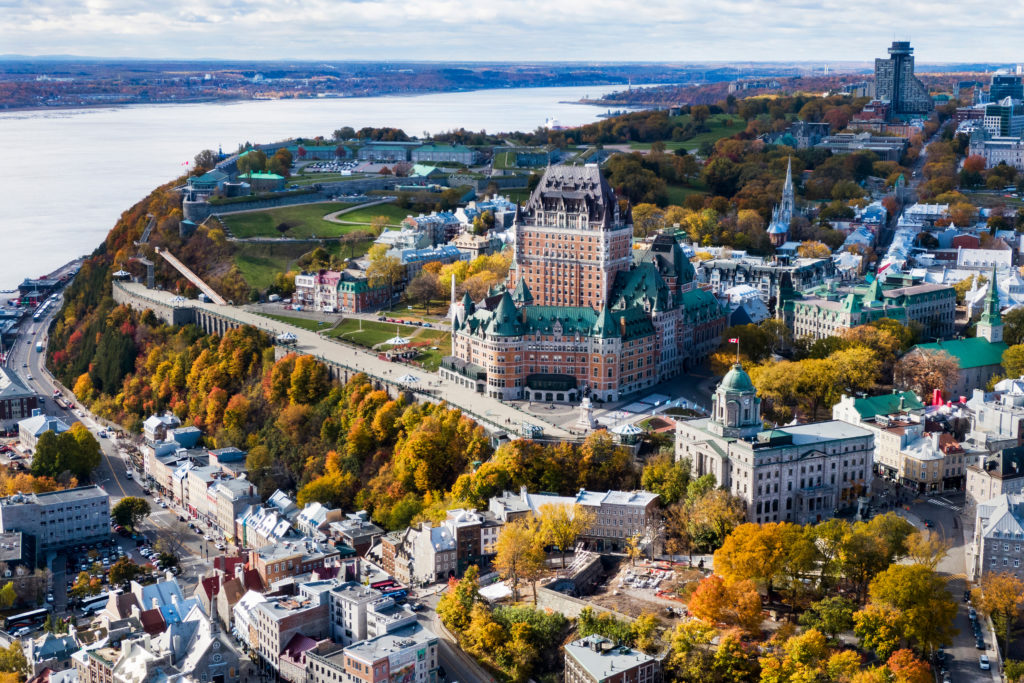 This is a conference intended to bring a real interface between psychology professionals and police officers and officials. It is being held September 21 – September 24, 2022, in Quebec City, Canada.
The 48th annual multifaceted event solicits proposals for presentations from police officers, clinicians, theorists, legal professionals, and students in the field. The focus of the conference is the interface between criminal justice and the behavioral sciences.
This event is unique among Forensic Psychology Conferences because of the inclusion of officers and students. It includes workshops on educational trends in forensic psychology, emerging issues in police psychology, and the changing role of the police psychologist.
As an advocate for academic excellence, the Society of Police and Criminal Psychology will present the Michael Serafino Award to the student with the best poster presented at the conference. Whether an undergraduate, master's, or doctoral student, each submission has an opportunity to win the award.
Additional Conferences
Some additional forensic psychology conferences worth checking out in 2022 include:
Annual American Society of Criminology, November 16-19, 2022
Ethical Decision Making and Forensic Practice in Forensic Psychology, January 7-8, 2022
5th North American Correctional and Criminal Justice Psychology Conference, 2023
Western Society of Criminology Conference, February 3-5, 2022
American Psychology-Law Society Conference, March 17-19, 2022
Other Online Resources for Forensic Psychology
Forensic psychology has been one of the fastest-growing fields of the last decade. Made widely popular through mediums such as crime-related television shows, the field is filled with professionals who work closely with law enforcement to expedite the analyses of crimes and understand theories of criminology, victimization, and legal psychology.
As a burgeoning field, there are several organizations formed to support forensic psychology professionals.
American Psychological Association
The APA represents psychology in the United States as a leading professional organization. According to the website, the APA's mission is "to promote the advancement, communication, application of psychological science and knowledge to benefit society and improve lives."
American Psychology-Law Society
This organization strives to advance psychological contributions to the understanding of the legal institutions of the United States. Through research and application, the group supports the education and continued growth of professionals. According to the AP-LS website, the group strives to be "a valuable, effective and influential organization advancing the science of psychology-law and the translation of psychology-law knowledge into practice and policy."
American Board of Forensic Psychology
The board's purpose is to provide membership opportunities to individuals who have met the established standards of the field's specified requirements. Membership in such an organization provides professionals with a network of peers and experts to interact and work with. According to the board website, membership "attests that the certified professional possesses a high level of professional competence in the specialty area."
American Academy of Forensic Sciences
Founded in 1948, the American Academy of Forensic Sciences operates as a "multidisciplinary professional organization that provides leadership to advance science and its application to the legal system." Through promoting professionalism, research, and education, the academy provides guidance and standards for individuals within the field.