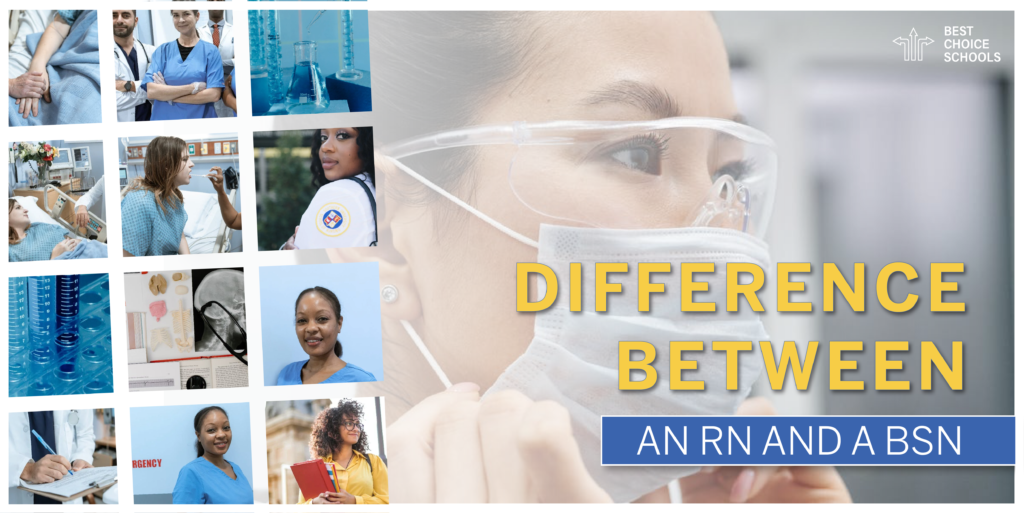 If you're looking into the nursing profession, you may have heard the terms RN and BSN used without knowing for certain what makes them different. Like many professions, the nursing world uses a number of abbreviations which may seem confusing until you learn some of the terminology. In this case, RN stands for registered nurse, and BSN stands for bachelor of science in nursing. RN is a designation for nurses who have been trained at certain levels, and BSN is a degree that some RNs hold. Read on to find out more about the differences.
Becoming an RN
RN is a designation given to any nurse who has passed the NCLEX-RN (National Council Licensure Examination-RN). This is an exam that must be passed in order for someone to work as an entry-level nurse within the United States. In order to take the NCLEX, which tests nursing skills and knowledge, one needs to have completed some nursing training. This can take several forms including a diploma program (sometimes granted by a hospital) or an associate degree of nursing (ADN), which typically takes about two years to complete and is often offered at community colleges. The bachelor of science in nursing (BSN), which is a typical four year degree, is another way to prepare to become an RN.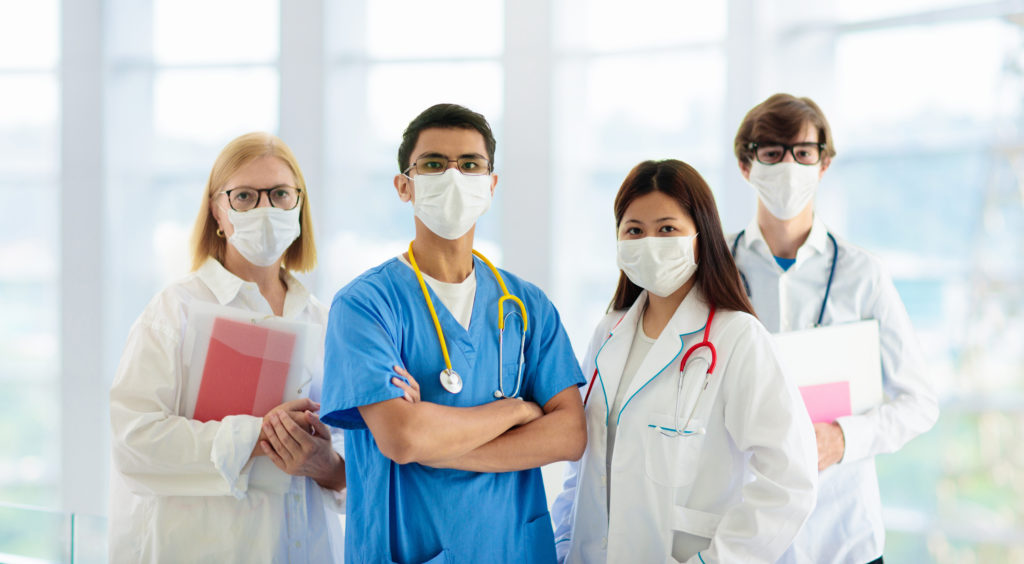 What Do You Do As An RN?
Registered nurses (RNs) are constantly in-demand and time-consuming jobs. Virtually anywhere you go, nurses are desperately needed, especially in the wake of the COVID-19 pandemic of recent years. While many RNs work in hospitals, there are actually nursing opportunities and jobs in a variety of different work environments. Working as an RN could bring you to corporate environments, sporting events, schools, and more.
Your role as an RN is an absolutely essential one within the healthcare system. Your duties will vary significantly based on the location of your job and the department you work in, but there are some general skills that all nurses are expected to do on a daily basis. You will likely be tasked with managing patients and their medications, scheduling procedures and operations, monitoring and record patient vitals, creating treatment plans, administering medications, educating patients and answering questions, and drawing blood and collecting lab test results.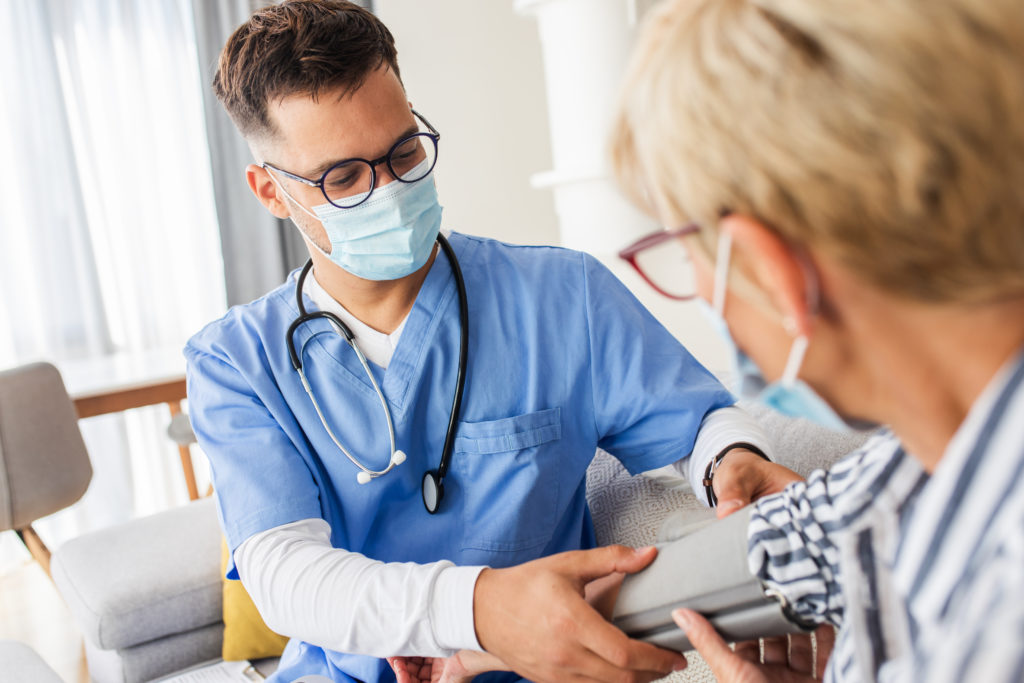 Moving from RN to BSN
Many nurses who begin with a diploma or an ADN and who are working as RNs go on to complete a BSN. That is partly because the American Association of Colleges of Nursing now recommends the BSN as "minimal preparation for professional practice."
Due to the increased demands on nurses, particularly as primary caregivers involved in many different types of nursing care both in and out of hospitals, the bachelor's level has been shown to provide the broader education that a professional nurse needs to be effective in today's health care system.
This is not to say that RNs who do not hold the BSN can't be good and effective nurses, merely that the BSN provides a more advanced preparation and will likely give a nurse more opportunities to advance in their career.
With this in mind, many schools have begun offering programs where nurses who are already working as RNs but do not yet hold a BSN may work toward one. Since these nurses already have some education as well as experience, the RN to BSN program option does not generally take as long to complete as a traditional BSN program. Often nurses who are already RNs who opt to go on for the BSN degree are able to continue working when they go back to school. Some hospitals even offer some tuition reimbursement for nurses who are willing to gain more education.
While there are obviously differences between RN and BSN, the two are related in that many RNs are coming to see the added value of holding the BSN and are finding encouragement and resources to pursue the degree. The AACN feels that a nurse with a bachelor's degree is better equipped to work in a variety of settings and better provided with crucial skills in decision making, leadership and management. You can pursue both RN and BSN paths in a variety of ways to advance your nursing career.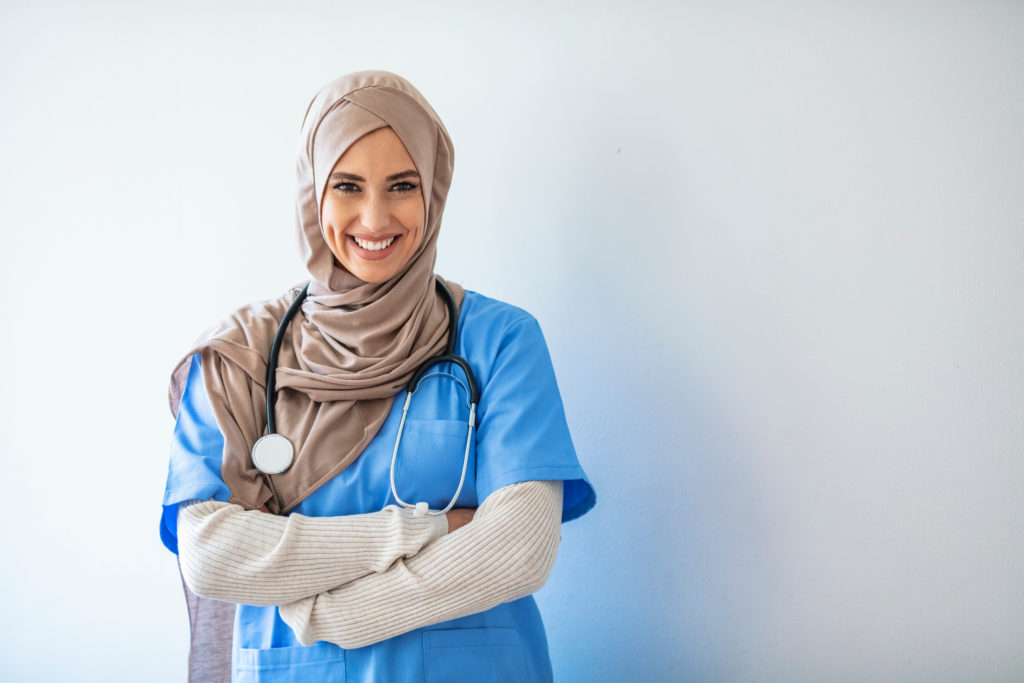 What Does It Take To Get A BSN?
Getting a Bachelor's of Science in Nursing (BSN) takes a high level of commitment and dedication to your degree program. In order to even be admitted to an undergraduate nursing program, there are many different steps you will need to take. The first thing you'll need to do as a prospective nursing student is graduate high school with a high GPA and a well-rounded extracurricular portfolio. You will also need to attend an undergraduate university that offers a nursing program, being sure to take the appropriate prerequisites that will allow you to get into the program.
You will also need to research how to best pay for nursing school and complete your application early. The earlier you complete your application, the earlier a board will review it and you may be compared against a smaller pool of applicants. Once you've actually made it into the program of your choice, you will need to compete with the academic rigor of the coursework in order to succeed. Nursing programs actually take two years to complete, and these two years will consist of both textbook work and time in the classroom as well as clinical hospital co-ops.
Where Can You Get A BSN?
BSN degrees are available at pretty much any college or university in the country that has a nursing school. According to US News and World Report, some of the best nursing schools in the country include Johns Hopkins University, Emory University, Duke University, The University of Pennsylvania, and Columbia University.
If you can't get into any of these schools, however, that isn't the end of the world. There are more than 2,600 colleges or universities in the US that offer some kind of nursing program, so you are sure to find one that you actually enjoy attending and can reasonably afford.
Recently, Best Choice Schools Published a Ranking of the 15 Most Affordable Best Online RN to BSN Nursing Degree Programs. This table is adapted from that article and can provide more information on where to look:
| | | |
| --- | --- | --- |
| College | Tuition | Program Link |
| University of Wisconsin | $4,500 | Click Here for Information |
| University of Colorado | $6,000 | Click Here for Information |
| University of Nebraska Medical Center | $7,240 | Click Here for Information |
| University of Arkansas at Little Rock | $10,471 | Click Here for Information |
| Oregon Health and Science University | $11,106 | Click Here for Information |
| The Ohio State University | $12,746 | Click Here for Information |
| University of Wisconsin | $13,560 | Click Here for Information |
| University of Texas Medical Branch | $13,950 | Click Here for Information |
| Grand Canyon University | $14,100 | Click Here for Information |
| University of Louisville | $16,709 | Click Here for Information |
| University of Massachusetts | $17,550 | Click Here for Information |
| Pennsylvania State University | $18,960 | Click Here for Information |
| Texas Woman's University | $19,200 | Click Here for Information |
| Indiana University – Purdue University Indianapolis | $30,690 | Click Here for Information |
| George Mason University | $46,080 | Click Here for Information |
What Do You Study During A BSN?
A BSN program goes much more in-depth on nursing topics than an associate's degree to become an RN might, including topics in public health, administrative tasks, and leadership. A BSN provides students with much more than simply clinical skills, which you will need if you want to succeed in a medical world that is constantly evolving and changing. Take, for example, the kind of changes that nurses had to endure in the wake of the COVID-19 pandemic. The kind of skills you will learn in a BSN allow you to tackle difficult changes and obstacles with ease, even if it may not be something you've experienced before.
It is commonly understood that more experienced nurses who hold a BSN have better patient outcomes. With better patient outcomes, people are less likely to die from their injuries, complications, or need to return to the hospital. Better nurses mean people are healthier and more satisfied with the care they've received. As a prospective nurse, it is certainly in your best interest to obtain a BSN if you can.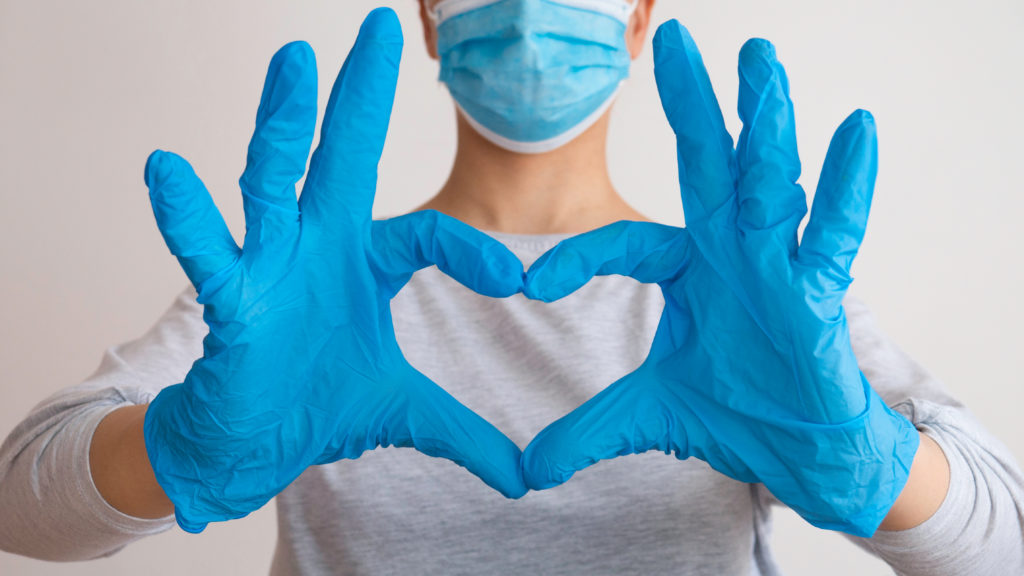 How Much Does It Cost To Get A BSN?
Since there are so many different schools in the US that offer BSN or general nursing programs, it is difficult to pinpoint just exactly how much you will pay to attend nursing school. If cost has a major impact on the school you will attend, be sure to factor this into your research when deciding what schools to apply to. Currently, it is estimated that to attend nursing school, you should expect to spend a total of at least $40,000 on tuition. However, since many schools are more expensive, this total can go up to $100,000 or more depending on the college or university.
What Job Opportunities Are Available for Those With A BSN?
With a BSN, you can get many different types of nursing jobs aside from just bedside nursing. Some of these jobs include a Nurse Educator, Health Policy Nurse, Nursing Manager, Nurse Recruiter, or a Forensic Nurse. While all of these jobs might sound very similar to an untrained ear, essentially all of them just require higher-level thinking and more administrative responsibility. As a nurse with a BSN degree, you may be tasked with managing or training other nurses in a hospital setting, especially if you have been there for quite some time.
You might also be employed by federal government agencies as a nurse with a BSN degree. A forensic nurse, for example, works with law enforcement officers to help gather evidence and give medical advice to help solve criminal cases. Forensic nurses can do things like determine cause of death, evaluate wounds, and determine the type of conditions that injuries could be related to.
What's The Unemployment Rate for BSN Degree Holders?
According to a recent study from Dartmouth College, employers are tending to now favor nurses who have graduated with a bachelor's degree (BSN) as opposed to ones who have just completed an associate's degree (RNs).
In fact, the study found that in the last few years, nurses who only have an associate's degree have dropped in hospital employment from 65-percent to just 60-percent, while nurses who have a bachelor's degree have increased in employment in hospitals from 67-percent to 72-percent.
So, while the unemployment rate for nurses around the country is incredibly low regardless of what degree you have, it seems as though you are more likely to become employed and stay employed by a hospital if you have a bachelor's degree.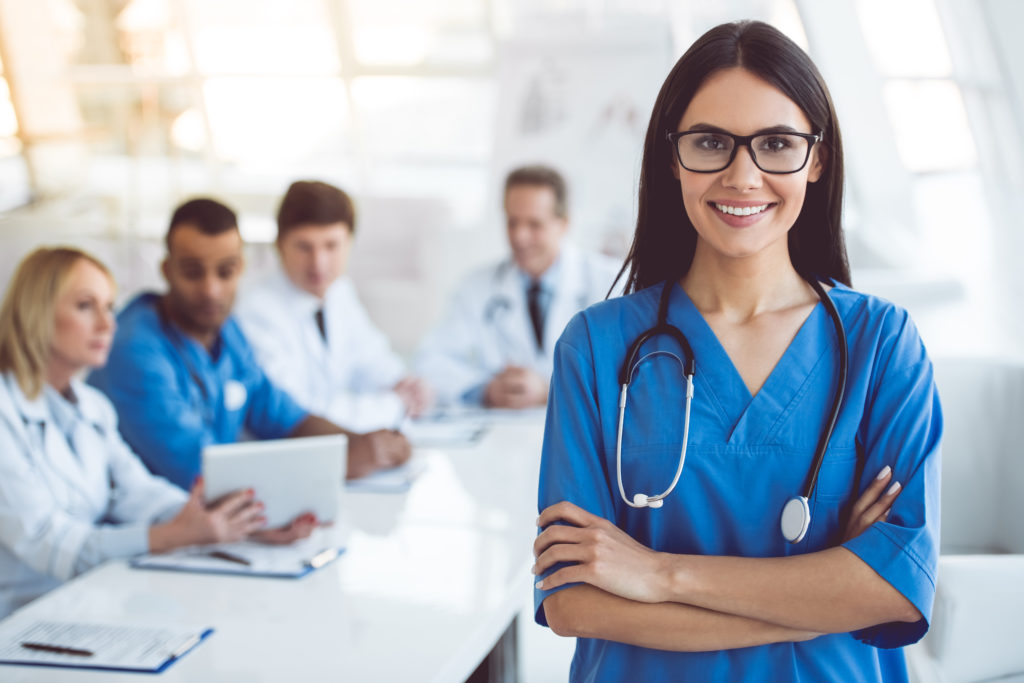 What Other Degrees Can You Get After A BSN?
Aside from getting a BSN, you can also get an MSN (Master's of Science in Nursing) following your undergraduate education. Having a master's degree in nursing opens up many more doors for you in terms of career opportunities, even more so than having a BSN would.
With an MSN, you have the opportunity to further educate other nurses, manage hospital staff, and perform more executive-level tasks. There are a lot of careers that, while they are not necessarily exclusive to those who hold an MSN, are certainly favored by those who have completed their master's degree. These careers include a nurse practitioner, nursing educator, nurse-midwife, and nurse manager.
While these careers certainly won't look the same for every person, we will be using the next section to discuss whether or not you are limiting yourself by only getting an associate's degree before becoming a nurse. If you are interested in any of the jobs listed above, keep reading to figure out whether you should get an associate's, bachelor's, or even master's degree.
Are You Limited By Only Being An RN?
It isn't necessarily fair to say that one is limited by only having an associate's degree and being an RN. However, you may be able to open more doors for yourself if you choose to pursue a BSN following your associate's degree.
Nurses are incredibly valuable parts of our society and you can be a very successful nurse without needing a bachelor's degree. However, as we discussed earlier, it seems as though hospitals are beginning to favor nurses who have gotten a bachelor's degree. Whether or not you decide to get a BSN is entirely based on your own personal preference, job plans, and access to paying for your education.
Is It Worth It To Get A BSN?
Getting a BSN is certainly worth it, especially as more and more hospitals want to hire students coming out of school with a bachelor's degree as opposed to an associate's degree. By obtaining a BSN, you are simply adding another notch to your belt of experience, showing potential employers that you have what it takes to set yourself apart from the crowd of incoming applicants. If you do decide to get a BSN, be sure to do your own research on the kinds of schools you can attend to determine the best one for you.
You may also like: