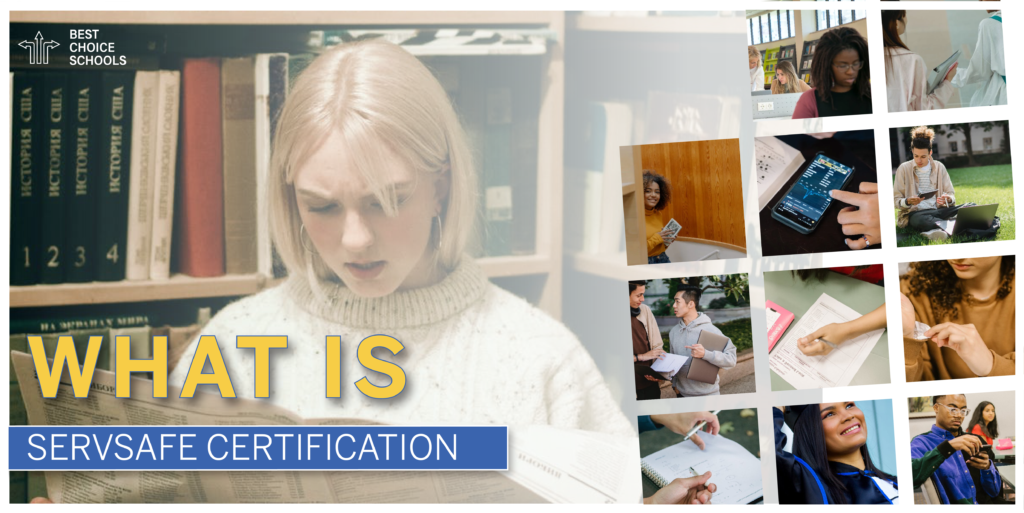 One of the ways for restaurant managers and owners to ensure that employees and customers are able to work and enjoy service safely is by requiring servers, bartenders, hostesses, cooks, and managers to complete ServSafe Certification®. Professional training and certification enhance every field, and the restaurant industry is able to take advantage of these courses to further employees' knowledge and skill as well.
Related resource: 50 Best Culinary Schools in the US

Benefits of Certification
The National Restaurant Association is an organization focused on the delivery of educational, training, and professional development opportunities for individuals in the restaurant industry. One of the programs it offers, ServSafe, provides various courses for both front of the house and back of the house food service employees to complete in order to learn best practices in the areas of food handling, alcohol service, food protection management, and food allergens. The training sessions are helpful for ensuring that restaurants and other foodservice establishments meet state requirements in safety, as well as for assuring guests that food and beverage products are being handled and served according to recommended practices.
Certification courses can be easily completed online, and the National Restaurant Association also provides an option for in-person training.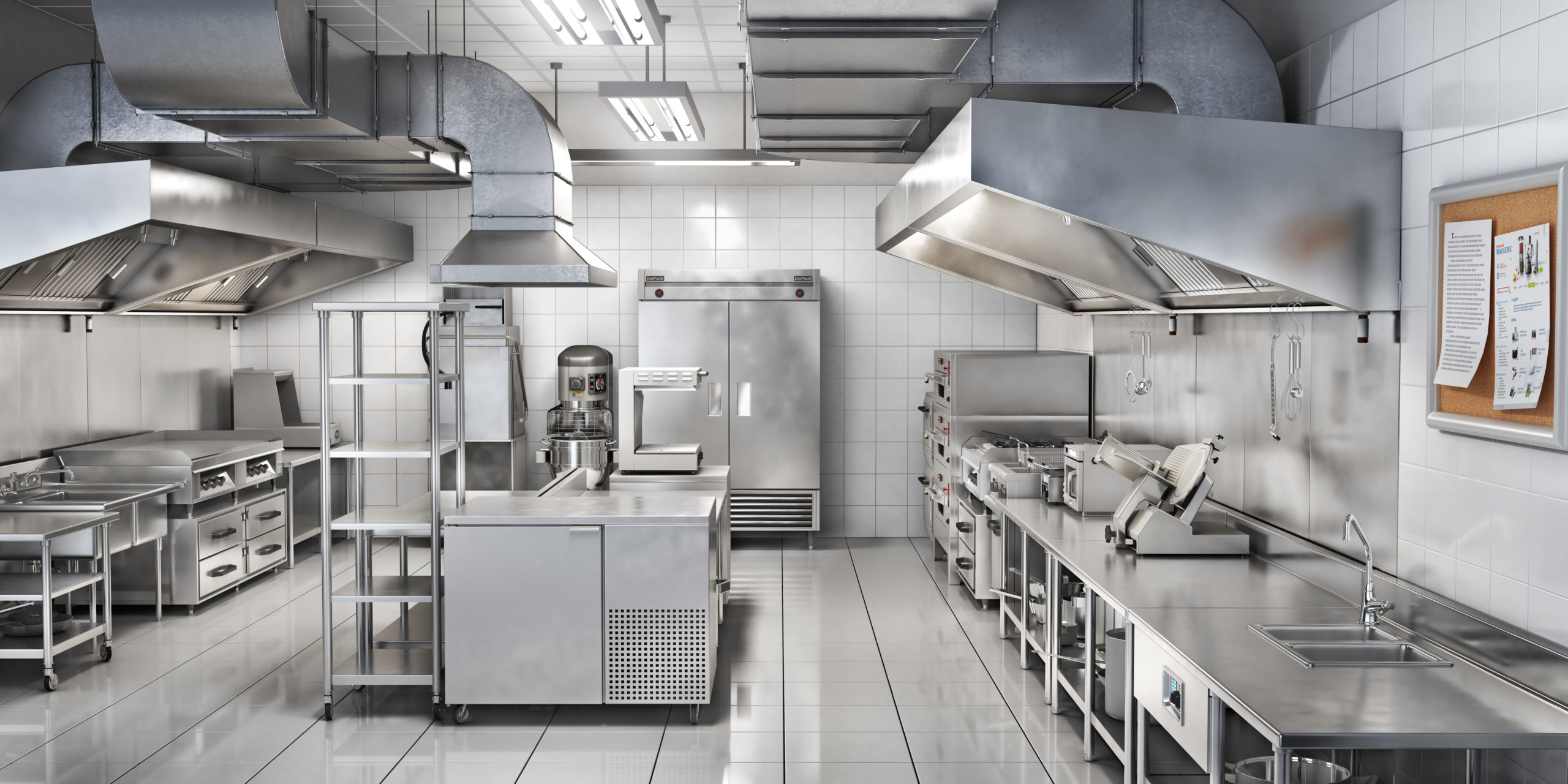 Food Handling and Food Protection Manager
Every employee in a restaurant who handles food in any way, from preparation to serving, can gain valuable information from the food handling certification course. The food-handling program includes the study of food safety, time and temperature control, prevention of cross-contamination, personal hygiene, and safe food preparation.
Managers and head cooks, in particular, can be prepared for all types of scenarios with the food protection manager training. In addition to studying the topics in the food handling certification course, managers will also review and test on food safety regulations, hazard analysis, and critical control points (HACCP), and more.

Alcohol
Alcohol service includes immense responsibility and liability for both employees and businesses. Not acting in accordance with laws and regulations for who and how to serve alcoholic beverages can result in fines, lawsuits, loss of liquor licenses, and even imprisonment. Alcohol training and certification through ServSafe helps bartenders, servers, and managers understand concepts such as how much alcohol can be safely consumed, how to recognize when a customer should not continue to drink alcohol, and how to handle difficult situations involving someone who has had too much to drink.

Allergens
Although not yet required in every state, certification through ServSafe for allergen training ensures that employees are best prepared to handle any dietary restriction requests or food allergy notifications from guests. The number of people who have food allergies and sensitivities continues to increase, and restaurants must train employees to understand concepts such as cross-contamination and how to handle a food allergen emergency.

Requirements for Earning ServSafe Certification
According to the National Restaurant Association Educational Foundation, regulatory requirements vary greatly by jurisdiction. As of May 2020, zero U.S. regions make ServSafe certification voluntary. Specific requirements are written by the state or county health department. The majority of jurisdictions accept classroom and online training for ServSafe certification that lasts three to five years. The NRAEF has print and digital training materials available in English, Spanish, Chinese, or Korean. Getting ServSafe certification requires taking the NRAEF Solutions courses about foodborne illness prevention. If taken online without an in-person instructor, individuals must locate a proctor to administer the ServSafe exam afterward.
Seventy-five percent is the passing score on the ServSafe Manager exam. Test takers need to answer at least 60 of the 80 multiple-choice questions accurately. If passed, individuals can take another 40-question exam for the ServSafe Food Handler Certificate. This requires completing a specialized course accredited by the American National Standards Institute (ANSI). Certificates can be downloaded or requested by mail for $10. The ServSafe Alcohol exam has two different levels: Primary and Advanced. The first, 40-question test mandates a 75 percent score. The second tougher, 70-question exam requires an 80 percent grade. Achieving the ServSafe Allergens certification involves taking an online course and informal assessment.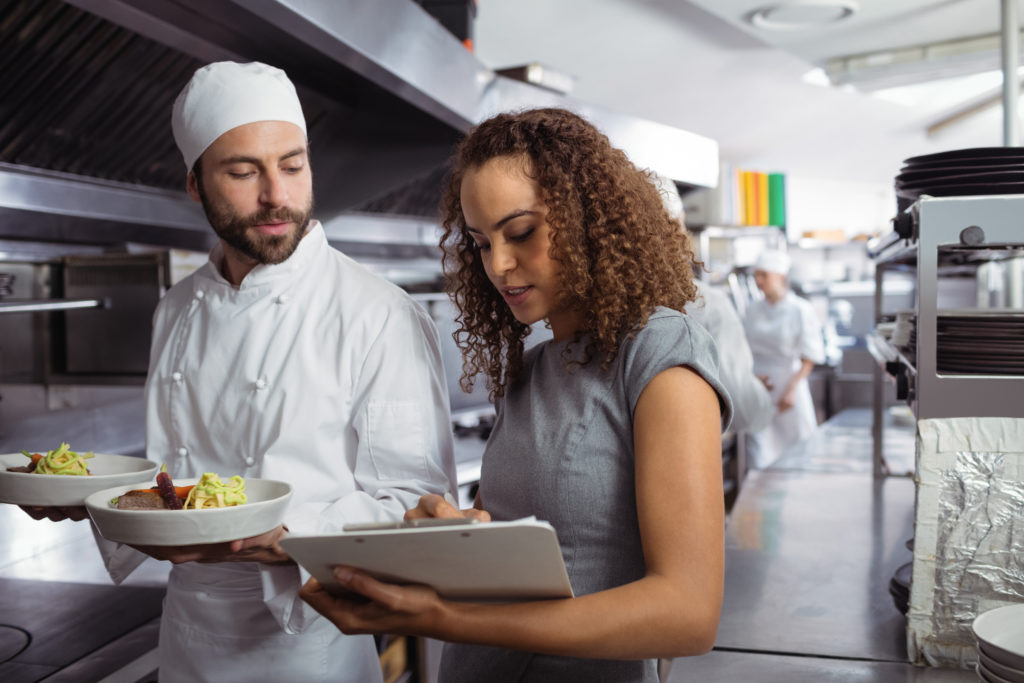 Who Does and Doesn't Need ServSafe Certification
Creating an online ServSafe account and paying the course/exam bundle fee of $152 is necessary for nearly everyone serving food or alcohol. ServSafe certification signals that the employee understands the safety protocol to protect people's well-being. The NRAEF reports that there are over 1 million restaurants that employ 15.6 million workers. Every business in the $899 billion restaurant industry needs ServSafe certified employees. Most states require ServSafe certified managers to be at food establishments during every open hour. These eateries include fast-food restaurants, buffets, cafes, bakeries, bars, and food trucks. Pop-up and delivery-only restaurants still need ServSafe certifications. Daycare centers, nursing homes, hospitals, schools, and company cafeterias that prepare food daily must be ServSafe certified.
It's a given that permanent food establishments that sell or give away cooked meals need ServSafe certification. However, temporary food operations could be exempt in some jurisdictions. One-time fundraising bake sales are a good example. Church picnics or potluck dinners don't usually require ServSafe certification. Neighborhood cookouts, family reunions, non-catered weddings, and similar events don't necessitate certification. Businesses, including grocery and convenience stores, that only retail pre-packaged food won't need certification. The same goes for soup kitchens and food banks that use canned or boxed goods. Vending machines loaded with food and drinks in original wrappers are also exempt. Generally, ServSafe certification is only required anytime people are handling food on an ongoing basis. Contact the nearest health department whenever there's a certification question.

Why ServSafe Certification Matters So Much
What is ServSafe certification needed for? It trains staff and managers on how to properly cook, handle, and serve food. Without certification, the risk of spreading foodborne illnesses rises exponentially. In 2018, the Centers for Disease Control and Prevention cited 48 million cases of food poisoning. About 128,000 people were hospitalized from serious complications. Another 3,000 Americans died from fatal food pathogens. Bacteria like salmonella, listeria, and E. coli are common culprits. Food-borne viruses, such as rotavirus, hepatitis A, and norovirus, are also harmful. Food poisoning affects nearly one in six U.S. residents each year. Older adults, children, and pregnant women are the most in danger. Individuals with weakened immune systems from illnesses or cancer are very vulnerable. ServSafe certification is an important extra layer of protection to prevent food contaminations.
The National Restaurant Association recognizes that food service isn't the only risky business. Serving alcohol, whether beer, wine, liquor, or mixed cocktails, must be regulated too. ServSafe Alcohol certification ensures staff knows the best practices for serving alcoholic beverages. Bartenders must know the laws to safely provide alcohol to adults age 21 or older. This includes cutting customers off before they engage in drunken, dangerous behaviors. The Insurance Information Institute reports that a fatal drunk driving accident happens every 50 minutes. In 2018 alone, there were more than 1 million drivers arrested for alcohol impairment. About 88,000 Americans die annually from alcohol-related incidents. Alcohol plays a horrifying role in 47 percent of murders. ServSafe Alcohol certification teaches staff the warning signs that customers have reached their limit and pose a threat to themselves or others.
The ServSafe Allergens certification qualifies restaurant staff for serving customers with food allergies. ANSI-accredited ServSafe courses discuss the best strategies for handling peanut, gluten, milk, fish, egg, and 150+ other allergies. Over 50 percent of food-related allergic reactions happen at food establishments. Severe allergic reactions can trigger anaphylactic shock and respiratory failure. Epinephrine must be administered to stop breathing trouble immediately. End Allergies Together reports that 32 million Americans have diagnosed food allergies. Since 2007, hospitalizations for food allergies have skyrocketed by 265 percent. Every three minutes, there's a life-threatening ER visit from food-related anaphylaxis. Several states have responded by requiring the ServSafe Allergens training. The certification helps with identifying allergens and preventing cross-contact to accommodate guests on all diets.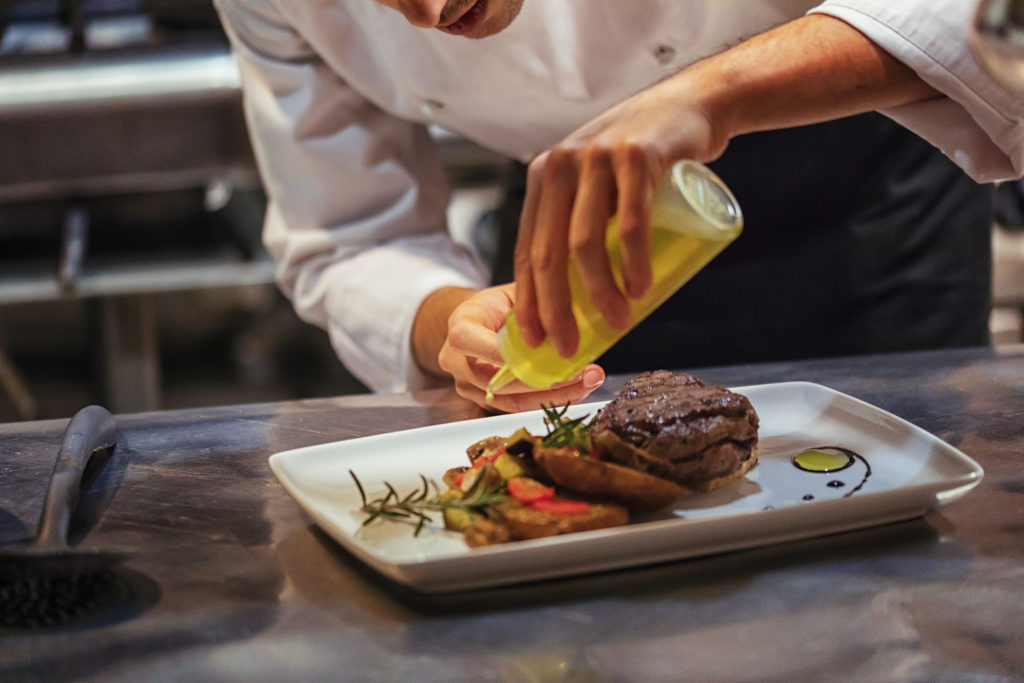 Introducing the Newest ServSafe Certification Program
After the #MeToo Movement in 2017, the National Restaurant Association started the ServSafe Workplace certification. What is ServSafe Workplace certification for? It's designed to prevent sexual harassment in the foodservice industry. Creating a safe, comfortable, and unbiased work environment for everyone is the goal. The ServSafe Workplace certification tries to root out pervasive sexual harassment in restaurants. According to The Harvard Business Review, up to 90 percent of women and 70 percent of men in food service have been harassed. Therefore, getting ServSafe Workplace certification is increasingly required. Seven U.S. states will require the certification by 2021. Connecticut has even implemented a $750 fine for employers who fail to train workers.
Earning the ServSafe Workplace certification involves taking a 100 percent online course. There are two unique course types: Employee and Manager. The first requires five digital modules focused on how employees can identify and report sexual harassment. The second entails nine modules for managers to investigate and appropriately address sexual harassment claims. Both ServSafe Workplace certification courses must be completed within 60 days. Individuals need updated Firefox, Internet Explorer, Safari, or Chrome versions to run the software. Purchasing extra materials and tests isn't required. Knowledge checks are disbursed throughout the content to ensure learning instead. Once passed, course takers can print their certificate that's valid for two to 10 years based on the state.
ServSafe Certification prepares restaurant and hospitality employees with the expertise needed to safely prepare and serve food products to patrons. Completion of each of the four certifications offered ensures that restaurants are following industry best practices in the delivery of all products.
Related Articles:
Top 10 Best Culinary Schools in Florida
Institute of Culinary Education