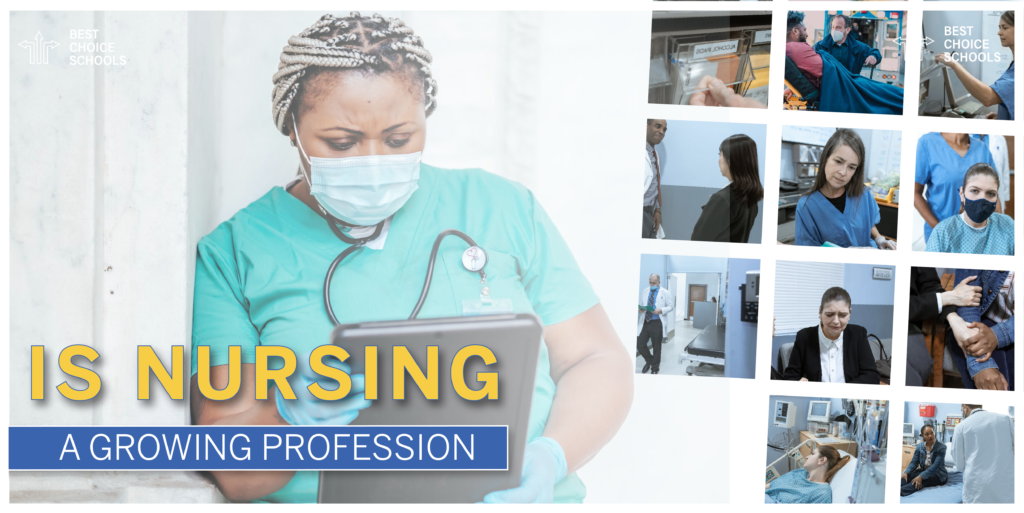 One of the noblest professions out there always has and will always be a need for compassionate, hard-working nurses. As the backbone of the medical industry, nurses keep the hospitals running. They care for patients, assist doctors, and keep the wheels moving. Without nurses, our hospitals, doctors' offices, and nursing homes would fall in disarray.
According to the United States Bureau of Labor Statistics, the need for nurses is increasing. Growth for registered nurses is projected at nine percent between 2020 and 2030, and about 194,500 openings for registered nurses open each year.
So, what does that all mean? If you're considering a career in nursing, now may be the perfect time to start your journey. Read on to learn more about becoming a registered nurse and what to expect from a career in this profession.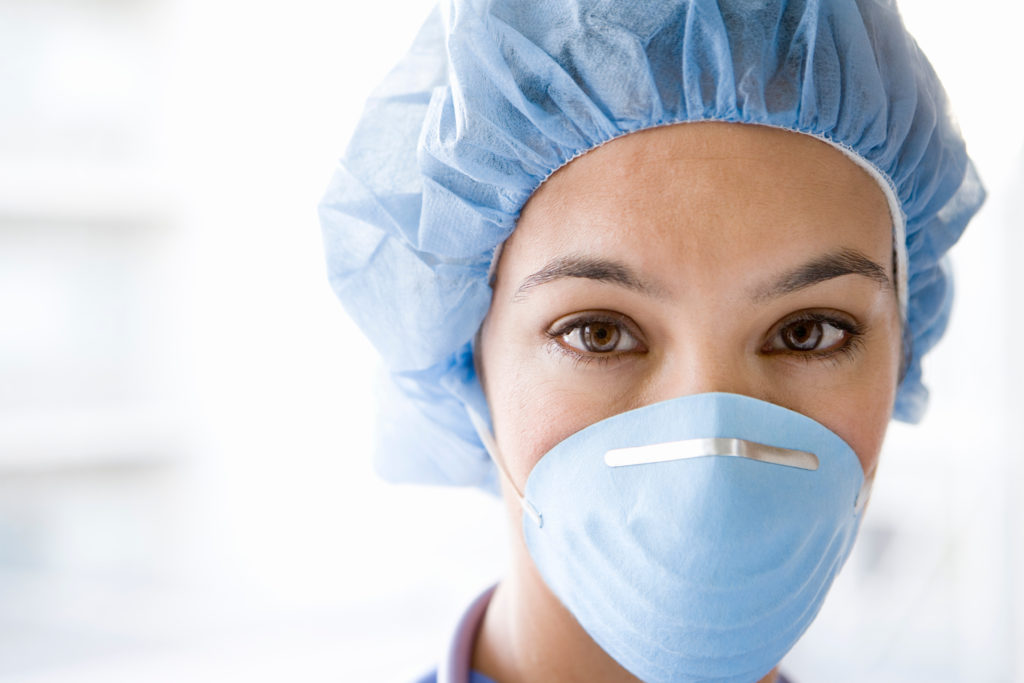 The Need for Nurses
Unsurprisingly, as the world continues to deal with adversities from Covid-19, one of the job sectors that was hit the hardest was the medical community. Nurses sprang up to rise to the challenge in unprecedented droves, but there's still a need for more nurses on the job.
Especially because of recent strikes and burnout, hospitals need nurses now more than ever. For example, recent studies report that some states like California face a 13.6 percent drop in nurses (or the equivalent of 40,567 full-time R.N.s).
That's a significant drop. That, compounded by the fact that many older nurses from the Boomer generation plan to retire in the next year or two, back hospitals into a corner. They need more nurses and fast.
But the need for nurses was brewing long before the global pandemic. Between the boomer generation aging out and society seeing an onslaught of significant medical advances, hospitals, nursing homes, and doctors' offices need nurses now more than ever.
Longer, (Sicker) Lives
With the advancements in medicine, treatment options, and preventative measures, Americans are living longer. But, unfortunately, that doesn't mean that Americans live healthier lives; instead, they're living expanded lifespans but have seen a decrease in health and mobility, meaning that people are living sicker for longer.
A whopping 40% of Americans face chronic diseases every day, translating to about 133 million Americans. From asthma to diabetes, it seems as though the number of people getting sick is only increasing. As a result, hospitals will surely expand, and administrators will employ more nurses in long-term care facilities, outpatient care centers, and home healthcare.
These statistics also do not count the pandemic and how many post-Covid patients now have long-term, lingering symptoms. It's estimated that 1 in 4 patients who had Covid will present long-term, sometimes debilitating symptoms and illness. Because of this, more and more people will need long-term, stable medical care, further exacerbating our need for nurses.
Baby Boomers
The large aging baby boomer population will drive the primary growth in this field. As touched upon, this generation lives longer and will continue to need health care well into their eighties and nineties.
However, the aging boomer generation brings another host of problems, too. Boomers made excellent nursing staff because of their unwavering commitment to work ethic and job stability. But, as more and more approach retirement age, this leaves the nursing industry with a big worker gap that younger, skilled workers must fill.
The mass exodus is so significant that it's now being coined as The Great Retirement (a play off the Great Resignation plaguing our current job market). This accounts for the tidal wave of Baby Boomers leaving work behind to focus on retirement and the next phase of their lives.
It's now time for the younger generations to step up to the plate and take over the job market, which means plenty of growth and leadership opportunities.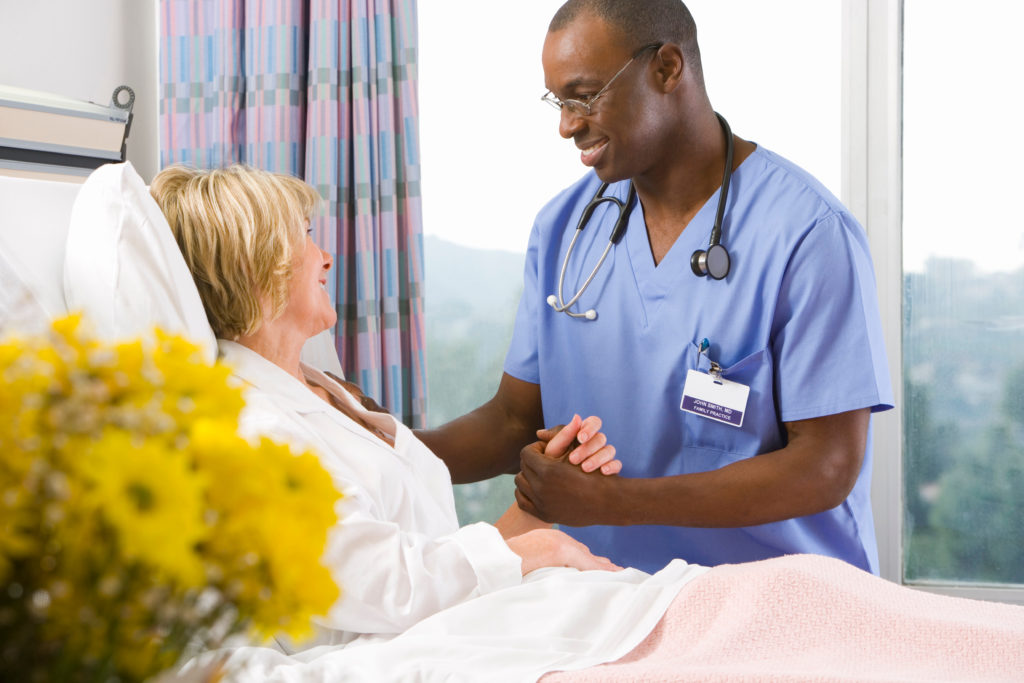 Becoming a Registered Nurse
Nursing is an exciting career field not only because of the growth involved but because it garners a relatively high salary even with just an associate's degree.
There are several steps you must take to become a nurse. Check out the steps below for more information on how to begin your journey.
The Path To Becoming an RN
Choose What You Want To Specialize In
Work Toward Your Degree(s)
Take (And Pass) Your Exams
Choose Your Path
It shouldn't surprise you that there are many different types of nurses, all with unique qualifications.
For example, suppose you want to be a nurse supporting medical staff and working in a team environment. In that case, you can become a CNA (Certified Nursing Assistant) or LPN/LVN (Licensed Practical Nurse). On the other hand, if you want to take charge, lead, and manage a team of nurses and assistants, you can become an R.N. (Registered Nurse) or advanced practice nurse.
It's essential to consider your goals, ambitions, and personality type before choosing what kind of nurse you'd like to become. There are many healthcare niches, all of which demand a particular set of skills and training. Think carefully about what environment you want to work in, and pursue an education plan based on those goals.
Work Toward A Degree
After you've decided which type of nursing suits you best, you can work towards getting a degree. The first step to becoming a registered nurse is to earn either a bachelor's of science degree in nursing (BSN), an associate's degree in nursing (ADN), or a diploma from an approved nursing program at a hospital or health care system.
There are many places where you can get your degree. For example, if you're looking for the best of the best, John Hopkins School of Nursing is a top contender. Industry leaders and publications have ranked the school among the top three MSN, DNP, and online nursing programs. Other top-tier schools you can apply to are Duke University, New York University, University of California, and The University of Pennsylvania.
Of course, there are many other schools and programs to choose from which are much less competitive and easier to get into. For example, community Colleges offer terrific nursing programs that deliver competitive, skilled nurses into the job market every year.
Still, even though the programs are less competitive than top schools, students who apply must have strong GPAs that represent their intellect and hard work ethic.
Best Schools With Online Nursing Programs
Take Your Exams
Nursing programs include both classroom and clinical instruction. Once you've earned your degree, you must take the state board exam to become licensed in the state where you plan to practice. Nurses must also complete continuing education credits to maintain licenses.
You can go on to specialize by earning advanced degrees in the nursing field. However, the type of exam you must pass will depend on what kind of nurse you wish to become. For example, to become a Nurse Practitioner, you must complete an MSN and pass the NCLEX-RN and a national certification exam administered by a professional organization such as the American Nurses Credentialing Center or the American Academy of Nurse Practitioners.
If you wish to become a Nurse Midwife, you must Complete an MSN, pass the NCLEX-RN and pass the national certification exam administered by the American Midwifery Certification Board (AMCB). Then, for licensure in your state, you'll need to earn a state license.
Those are just two examples of many positions you can choose from, but there are plenty of other roles within the nursing profession.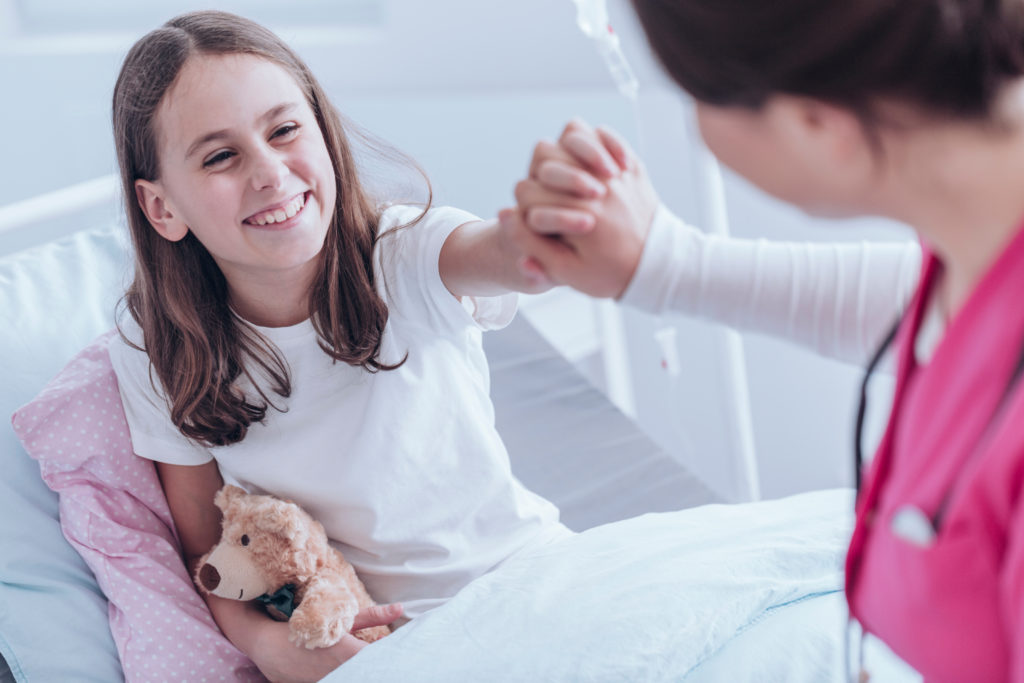 The Life of a Registered Nurse
Every career has its perks. The nursing profession is no exception. In fact, nurses benefit from a whole host of perks during their careers. For example, many nurses experience comparable, if not higher, pay than other medical professions. Nurses also work flexible schedules; since most nurses work in shifts, they are not tied to 9-5 jobs. This is ideal if you have children at home.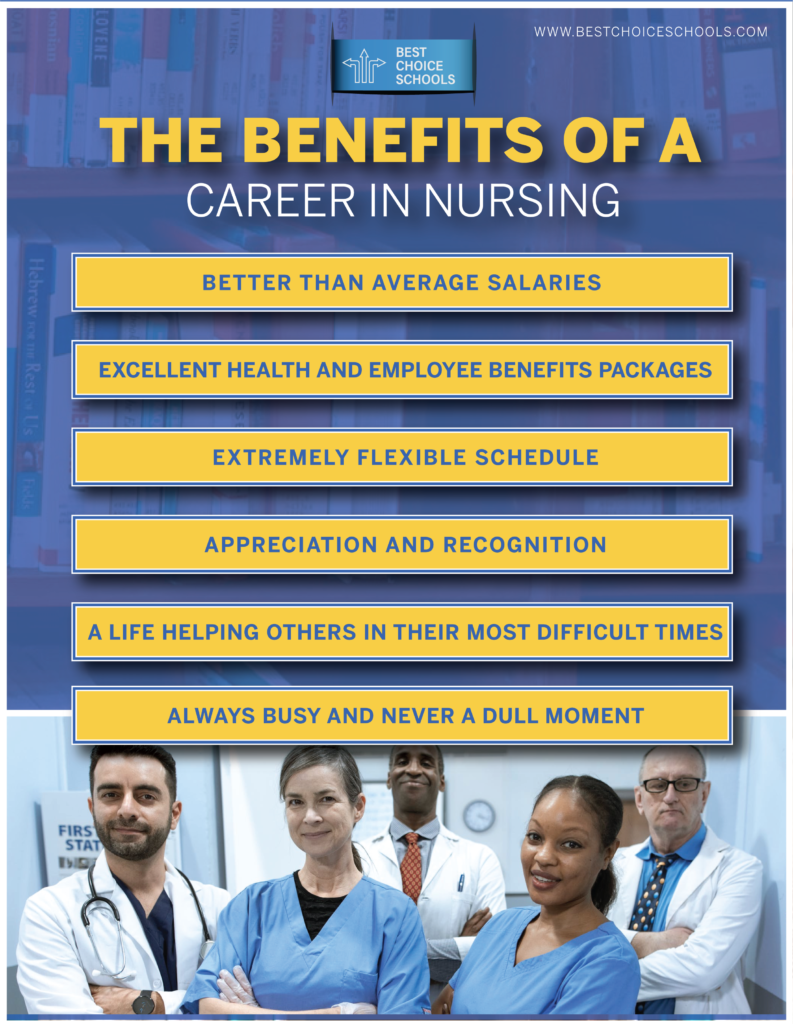 Typical Annual Salaries
Of course, the average pay a nurse can receive depends significantly on the type of nursing the person is performing. For example, nurses who work in the emergency room often make more per hour than nurses who work in a home care facility.
If you're looking to make big bucks, a certified registered nurse anesthetist makes some of the highest salaries of all nurses. This is because any profession having to do with anesthetics pays incredibly well. 
Doctors and nurses who deliver anesthesia must have advanced skills and medical proficiency since it is such a difficult task. As a result, if you're looking for high-paying nursing jobs, consider becoming a registered nurse anesthetist.
The pay also depends on the state where you reside. For example, California offers some of the highest salaries for nurses in the country. Registered Nurses in California earn an average salary of $120,560 per year, making this state pay its nurses the highest in the entire United States.
Regardless of the type of nurse you are, and where you live, you will still make pretty good money compared to some other fields. According to the Bureau of Labor Statistics, nurses earned a median annual salary of $75,330 in 2020. Salaries are highest for those working in government, followed by hospitals, home health care, nursing homes, and doctor's offices.
Flexible Schedules
Many employers offer flexible and part-time schedules, making this an ideal career if you plan to raise a family or continue your education.
However, evening, weekend, and holiday shifts are often required, particularly for new nurses.
Additionally, while some nurses only work a few days of the week, they often work long shifts. It's not uncommon for nurses to work twelve hours at a time. Considering that you'll be working in a high-stress situation and on your feet for most of the shift, you must be able to handle the physical demands that come with the position.
Still, the alternative work schedule is a bonus for some people with families or outside lives that demand great flexibility. If you're interested in becoming a nurse, you should hone your critical thinking and decision-making skills.
Compassion and the desire to help others are also essential, as are excellent communication skills, as you'll often be charged with educating patients and their families.
Other Benefits
The benefits seem to go on and on for a career in nursing. In addition to the quality pay and flexible work schedule, nurses also enjoy other benefits for their chosen career path. For example, nurses get to help humanity when they are at their weakest. Therefore, nurses make a serious, life-changing impact on people's lives every day. As nurses, most times, you see people on their worst day; nurses get the satisfaction of helping people when they need it the most.
Another benefit? Nurses have the admiration and respect of the entire country. In 2017, 82% of Americans described nurses as having very high ethics. While this, of course, shouldn't be a number one reason to pursue a profession on its own, it certainly doesn't hurt to have public opinion think so highly of you and your potential career.
Lastly, another great benefit of being a nurse is the constant activity. More and more people suffer medical conditions as a result of a sedentary lifestyle. Being on the go, walking through hospitals, or around doctors' offices is a great way to stay in shape and lead a healthier, more active lifestyle.
For all of these benefits, now is the perfect time to consider pursuing a career in nursing. Between a gratifying ethical career to leading a healthier, more active lifestyle, the benefits to becoming a nurse are far and wide.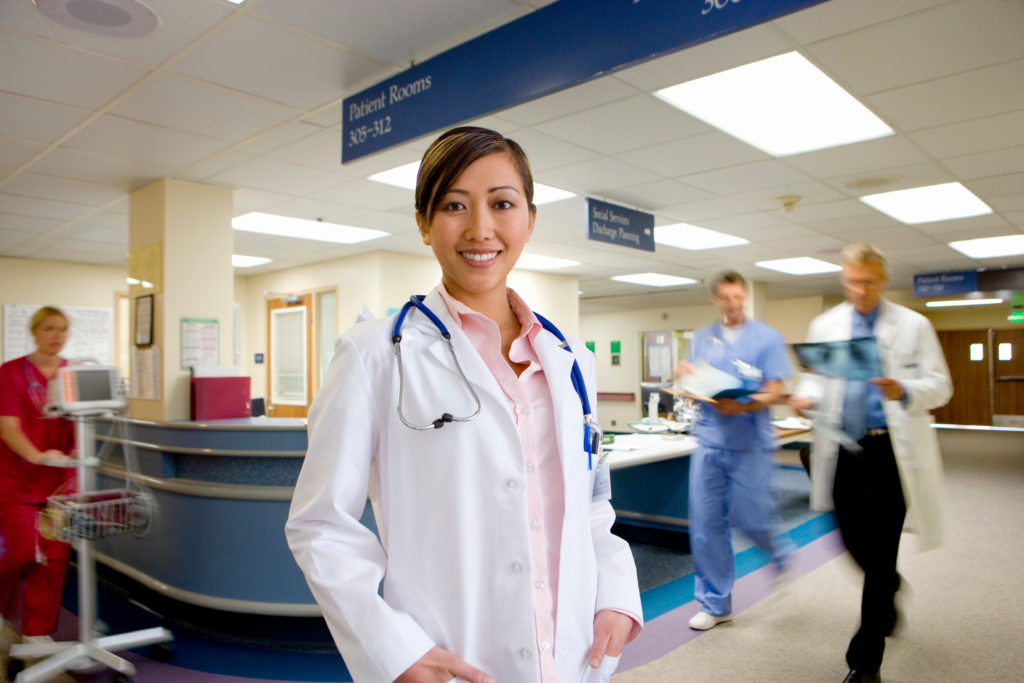 Final Thoughts
There's no doubt that the nursing industry is growing at a tremendous rate. But, now more than ever, the medical community around the United States needs competent, passionate nurses to take over a generation leading into retirement, a population riddled with Covid, and chaos amongst the Great Resignation.
If you want career growth with lots of room for advancement, consider the nursing profession. If you're still in high school, focus on excelling in your science courses, as many nursing programs have competitive admission even at the community college level. If you're returning to college as an adult, prerequisites may be required before entering the nursing curriculum.
Related Articles:
5 Advantages of Studying Nursing Online
Do Nursing Degrees Require an Internship?