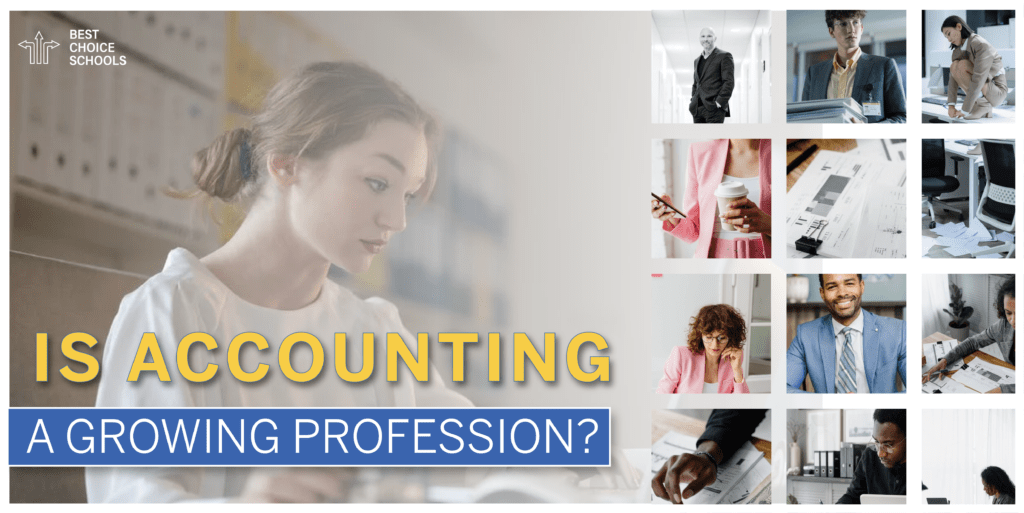 Many benefits come with getting your accounting degree.
Is accounting a growing profession? Yes, it is. In fact, the Bureau of Labor Statistics (BLS) projects a four percent growth in the field by 2029.
Is accounting lucrative? It sure is. The BLS reports a median annual wage of $73,560 for accountants and auditors. However, the top range for income comes in at over $135,000 per year.
What follows below is a detailed view of what you might expect to experience as an accountant. We'll look closer at:
Job satisfaction

Earning potential

Job prospects

Industry growth
Let's get started.
Should You Get an Accounting Degree?
You'll need to consider various factors to answer this question satisfactorily for yourself.
However, if you know that you enjoy the basic idea of working in the accounting field, then the short answer is "yes." Not only does the BLS project quality growth in the accounting sector, but it projects an even higher growth pattern (five percent) for business and financial occupations by 2029.
This is good news for anyone hoping to find work as an accountant, analyst, or financial manager.
Sector growth isn't the only factor to look at when asking, "Should I study accounting?"
You should look at other factors like whether you will earn what you desire and enjoy your career as an accountant. You may also want to know if there is room for you to grow when choosing this major.
The positive news is you're about to discover how accounting meets all these essential requirements for embarking on a lucrative career path.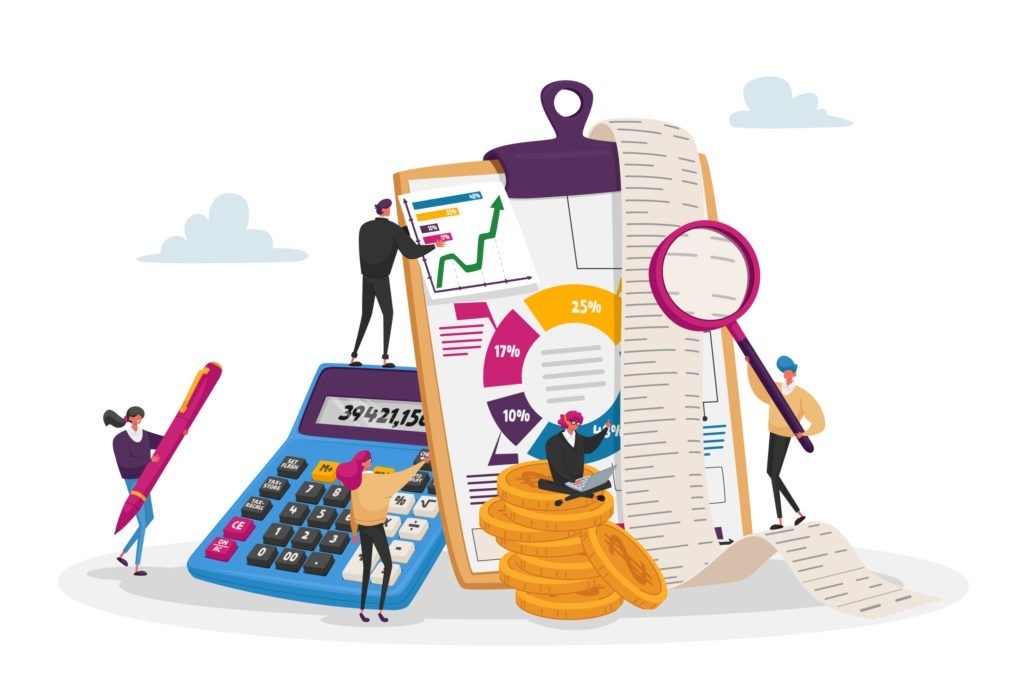 Job Satisfaction in Accounting
Accountants rank highly when considering job satisfaction.
The majority of accountants rank in the "average" category when discussing stress levels. Job flexibility comes in as "above average." Upward mobility for career advancement and salary rank as "high."
Getting a degree in accounting means you're entering a field where you:
Can expect salary raises and job promotions throughout your career

Experience lower stress levels compared to other industries

Enjoy a quality work/life balance
Growth Prospects in Accounting
We mentioned the growth projections for the entire accounting industry above. Let's now look at what the Bureau of Labor Statistics says about the estimated growth prospects for specific opportunities for anyone with an accounting degree:
Financial analyst: Five percent

Management analyst: 11 percent

Personal financial advisor: Four percent

Financial manager: 15 percent
You may need to add additional education for these types of positions. However, you can see that you're entering a growing industry when obtaining your accounting degree.
Do Jobs for Students with Accounting Degrees Exist?
You gain the chance to end up in a high-paying position within the accounting field after graduating with your degree in accounting. Keep in mind that specializing can help turn you into an expert within specific areas.
That's why you should consider the benefits of working on a double major. It adds to the value you can provide employers. For example, the Bureau of Labor Statistics reveals the following outlook for these three examples:
Auditor

Job outlook: four percent growth

Median salary: $73,560

Personal financial advisor

Job outlook: four percent growth

Median salary: $89,330

Financial analyst

Job outlook: five percent growth

Median salary: $83,660
Consider topics like finance, business management, and business administration. They go well when combined with your accounting major. The result? You'll differentiate yourself from other job candidates who fail to combine majors in this way.
See also: Top 10 Online Degree Programs for Business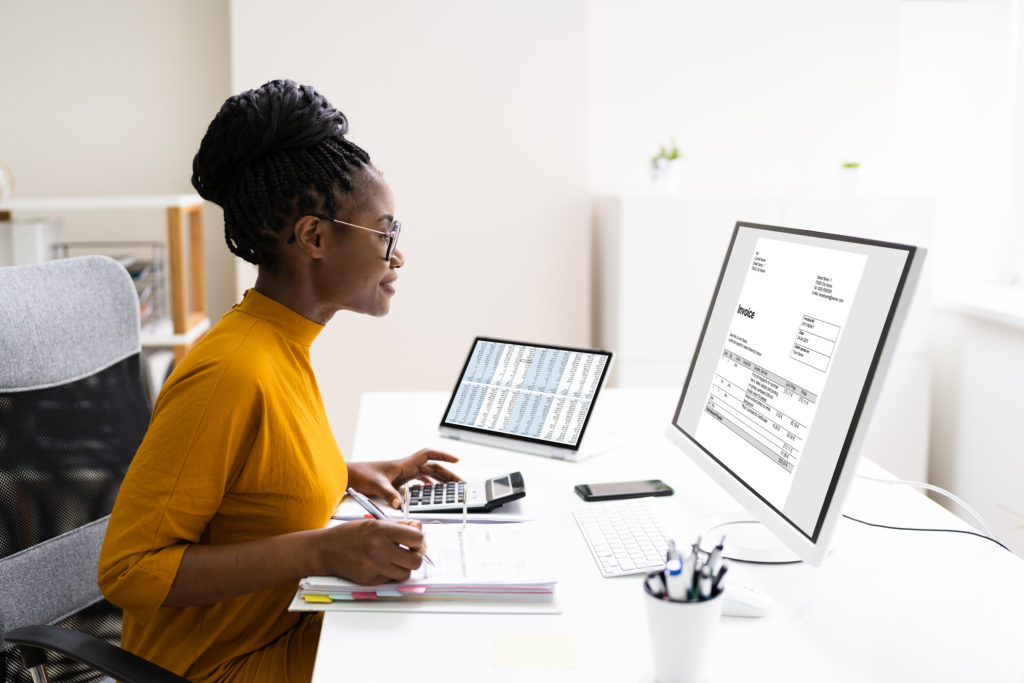 Salary Projections in Accounting
Let's turn once again to the Bureau of Labor Statistics for the median annual incomes that accounting majors can move into:
| | |
| --- | --- |
| Career | Average Annual Earnings |
| Accountant/Auditor | $73,560 |
| Financial analyst | $83,660 |
| Management analyst | $87,660 |
| Budget analyst | $78,970 |
| Financial examiner | $81,430 |
You have opportunities to work in any of these fields once you leave school with your accounting degree in hand.
Career Paths as an Accounting Major
Don't fall into the trap that many others do where they think that filing taxes for clients is the only option for an accountant. Many other career options exist for you.
You can eventually work as a senior accountant, financial analyst, accounting manager, financial controller, or certified public accountant (CPA). Those roles allow you to grow into more specific positions such as:
Financial controller

Tax consultant

Forensic accountant

Payroll accountant

Cost estimator

Certified financial planner

Accounting director

Finance manager

Accounting manager

Real Estate appraiser

Assistant controller

Corporate controller

Finance director

Business valuation specialist

Senior financial analyst

Certified public accountant (CPA)

Chief financial officer (CFO)
The list of jobs with accounting degrees seems to go on forever! So many possibilities exist when you're entering the world of accounting. So get your degree, get out into the workforce, and watch as the opportunities open up for you. 
See Also: Business Administration Degree Entry Level Jobs
Should I Study Accounting?
So far, we'd say it's looking like a good idea, wouldn't you agree?
You should find the accounting field a rewarding one if you don't shy away from working hard and like working with numbers. It's a growing field with over a dozen quality career options to work in. As we showed you above, you'll work in an area with high job satisfaction rates, low stress, and excellent work/life balance.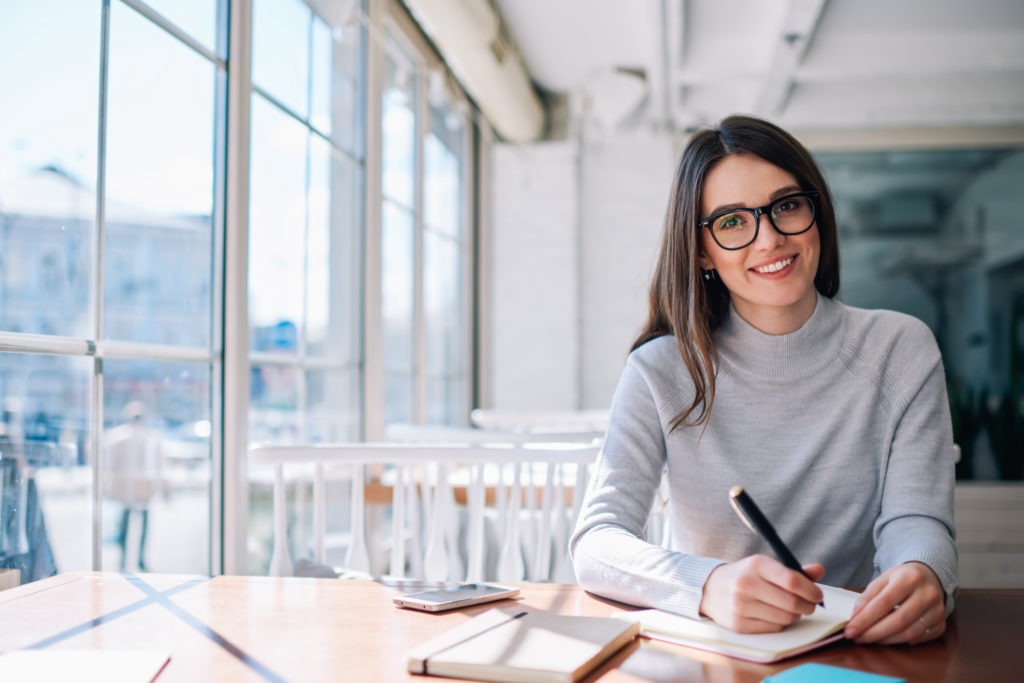 How do I Know if Accounting is Right for Me?
Everything might sound good to you so far. However, you might still wonder if accounting is the best fit for you personally.
Start with answering these questions:
Do you enjoy working hard if the work keeps you fulfilled?

Do you like working with finances?

Do you enjoy working with numbers?
If you're shaking your head affirmatively, then it's likely that getting an accounting degree makes sense for you.
Invest some time talking with other people in the profession. Then, get some real-world advice to help make your final decision about it. If you discover that accounting fits your plans, then it's time to learn more about what it takes to make it a reality.
Certification Considerations
It's not a requirement to obtain certification for all accountant positions. However, you probably need state licensing if you have aspirations for climbing the career ladder. The same goes if you have the entrepreneurial spirit and dream about building your own practice down the road.
You shouldn't have much trouble satisfying all required certifications. Contact your state and find out the specifics of your situation.
In many cases, you're looking at passing a test after gaining a certain level of field experience. The work experience time period differs in each state. Most states require a range that spans from 6 to 24 months in length.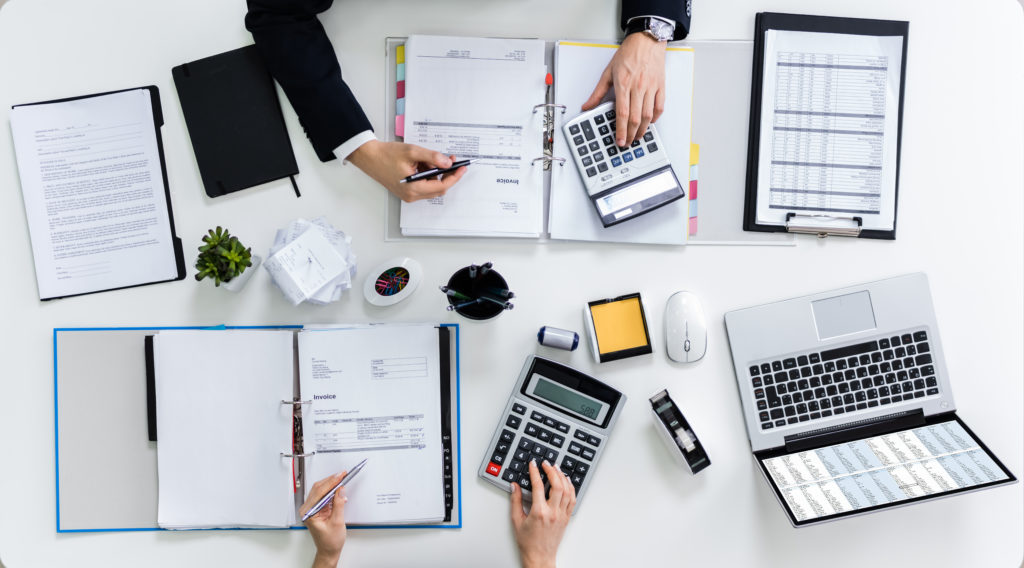 Should I Join Professional Organizations?
It's never too early to consider joining professional organizations. Start the process even as you're going to school to attain your accounting degree.
Here are a few professional organizations to look into:
Research other organizations that you might enjoy belonging to. They exist to provide support, news, and training. You'll discover that staying up to date within the accounting industry gets easier when joining a professional organization or two.
How Should I View a School's Accreditation?
You need to investigate the accreditation for any of the schools you may want to attend after deciding to start an accounting career path. Accreditation means an independent third party verifies that the school you're attending offers a high-value education while following all best practices.
One of these regional boards should accredit your school:
WASC Senior College and University Commission (WSCUC)

Southern Association of Colleges and Schools Commission on Colleges (SACSCOC)

New England Commission of Higher Education (NECHE)

Northwest Commission on Colleges and Universities (NWCCU)

Middle States Commission on Higher Education (MSCHE)

Higher Learning Commission (HLC)
Search the Department of Education website when checking the accreditation status of any college you're thinking about attending. If the school isn't accredited, then continue searching for a better option.
What Can I Do with a Degree in Accounting?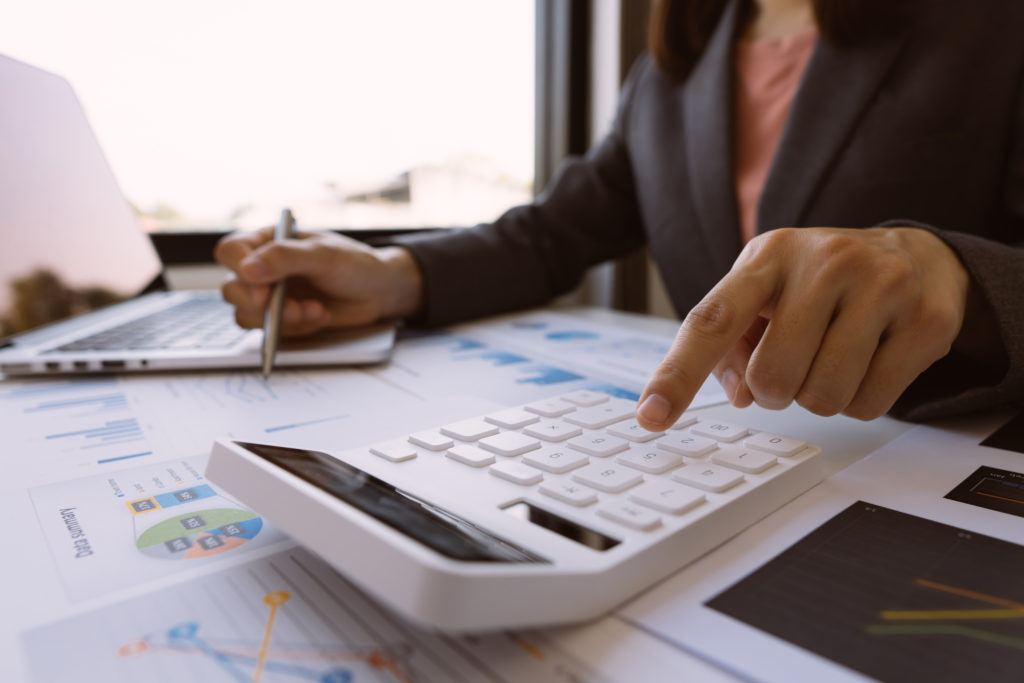 Let's expand on what we discussed above. First, you might start your accounting career by getting a one-year diploma or a two-year associate's diploma. This allows you to start working in an entry-level position to understand what areas of the field you like best.
Many accountants start this way through an online accounting degree. They then begin to work to offset the need to borrow as much money to continue their education. Even better, you might discover that your first firm sees your potential and pays the rest of your way through school.
Be sure to check out the 20 Best Online Schools for Accounting
Jobs With a Degree in Accounting Plus Average Salaries: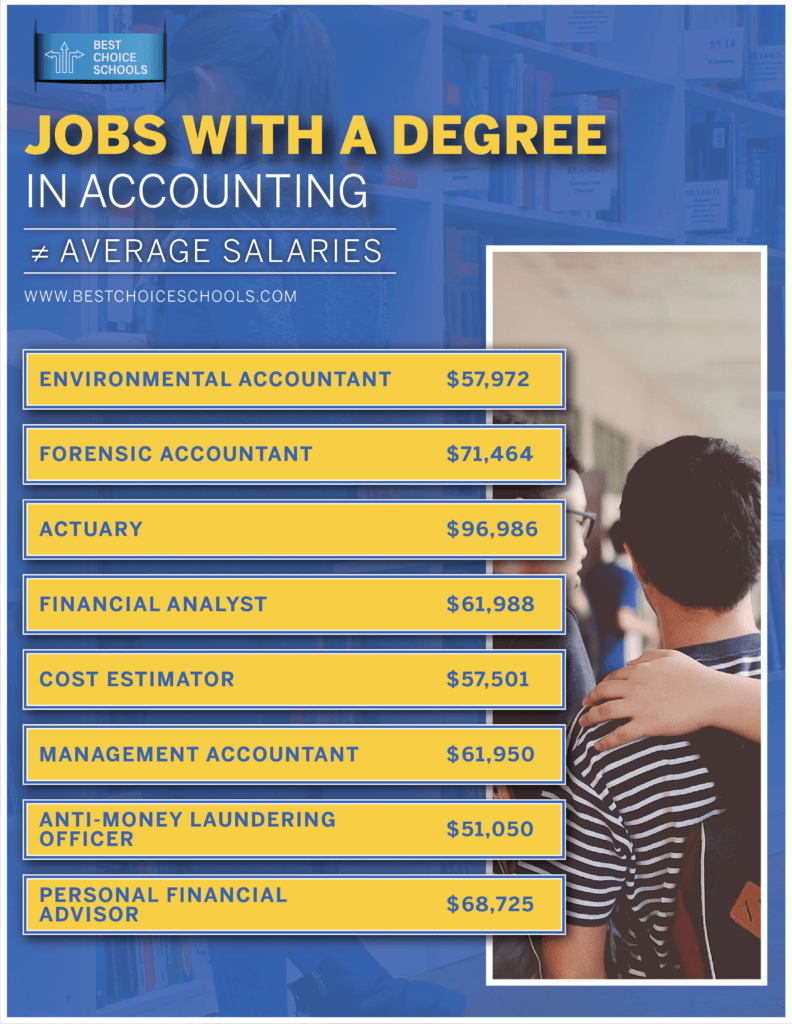 Many specialized positions exist as offshoots to accounting. Combining your accounting major with various minors or engaging in double majors gives you added value to future employers. In addition, a bachelor's degree lets you delve into other related positions such as:
Environmental Accountant
An environmental accountant builds reports and offers recommendations that affect governmental or business decisions. You can make an impact on the environment in this role. You'll need strong public policy, government, and environmental science skills added to your accounting skills.
This role is gaining in popularity as more people become aware of the issues that threaten our environment. In addition, demand should increase as additional environmental regulations increase costs across various industries.
Forensic Accountant
There's an excellent potential for scams, identity theft, embezzlement, and fraud in today's world of online trading and banking. As a result, many types of companies need forensic accountants to help spot these crimes. In this role, you might provide insurance company calculations, explain the evidence in court, or determine estate tax valuations.
Actuary
Actuaries no longer work only for insurance companies. The following types of organizations need actuaries:
Department of Homeland Security

Investment companies

Government agencies

Public health systems
You'll need to have technical, statistics, and math skills to work as an actuary. Becoming an actuary is one of the more difficult paths to take. The technical aspects of the job aren't for everyone. Besides your actuarial science degree, you also need to pass exams from the Casualty Actuarial Society and the Society of Actuaries.
Financial Analyst
Do you have a good eye for the stock market? If so, then you can combine that with your accounting skills to become a financial analyst. This position will get you involved with determining benefits and risks around the buying and selling of investments.
You should consider a double major in finance and accounting. Many business schools combine these two specializations because they naturally work together. You might keep your education going in this area by getting your MBA in accounting and finance.
Management Accountant
This makes for a great career if you have quality leadership skills. You'll typically manage other accountants and use data to advise on public policy, marketing trends, or business objectives. Demand is high in this field, with both private and public entities needing to hire management accountants.
One way to obtain this position is to get a business administration major along with your accounting degree.
Anti-Money Laundering Officer
Working as an anti-money laundering (AML) officer, you'll work against cyber attacks, international terrorism, and money laundering. This work mainly involves putting procedures in place to discover money laundering schemes. This position requires extensive computer skills because much of the work consists of compiling online data.
Cost Estimator
Becoming a cost estimator means you'll need to have specialized and technical skills in business, math, and accounting. Other skills deal with urban planning, public policy, and engineering.
Inside the construction, civil engineering, and manufacturing industries, cost estimators determine costs and profits when dealing with licenses, materials, and labor. Become a cost estimator by getting a bachelor's degree in accounting along with a double major in something like public policy, construction management, or engineering.
Related Article: What Is Cost Accounting?
Personal Financial Advisor
You shouldn't ever have issues building a future as a personal financial advisor. Families always need someone to help them with education accounts, retirement plans, and other financial accounts. In addition, new births, marriages, and divorces all trigger the need to consult with a financial planner.
If this path sounds exciting to you, get your bachelor's degree in accounting and a CPA license. You should also get the CFP (Certified Financial Planner) certification because many clients look to that distinction when choosing their personal financial advisor.
Frequently Asked Questions (FAQs)
You started off by asking, is accounting a growing profession? You probably still have a few questions about whether an accounting degree is the best option for your future.
How Much Do Accounting Majors Make?
This depends on your location and area of specialization. For example, you'll earn less preparing taxes in a small town than you will when working as a forensic accountant in a large city. However, the Bureau of Labor Statistics shows us that the salaries in the field range from $55,000 to $89,000 per year. So, of course, advancing your career can help you reach a six-figure income over time.
Is Accounting a Hard Major?
It isn't any harder than working on any type of business degree. The key is how well your natural skills match up against the educational material, your math skills, and whether you provide extra attention to detail. Your work must result in precise numbers for employers when you're out in the real world.
Is an Accounting Degree Worth It?
The answer is yes for many people. Remember that the Bureau of Labor Statistics projects steady growth throughout the industry over the next decade. You have complete control over how far you take your accounting career based on the level of specialization you enter into.
Is Financial Aid Available for Accounting Degrees?
Yes, you can obtain financial aid from several different sources such as:
State government

Employers

Federal government

Universities

Private organizations
Don't allow money to stop you from advancing into an accounting career. Find out about and apply for tuition assistance, scholarships, deferred loans, and grants.
How Long Does it Take to Get a Degree in Accounting?
It generally takes four years to complete your bachelor's degree in accounting when going to school full-time.
Is Accounting a Good Career?
Most people working in the field would answer in the affirmative. You'll discover stable work and high job satisfaction after working to obtain your accounting degree. Don't forget that the answer to this question, is accounting a growing profession, is a resounding "yes."
Where Can I Get an Accounting Degree?
Many universities offer accredited programs such as:
University of Texas – Austin

University of Illinois

Brigham Young University

University of Southern California

Indiana University

University of Notre Dame

Cornell University

University of Chicago

New York University

University of Illinois
You may also like: 20 Best Online Schools for Accounting Master's
Conclusion
Is accounting a growing profession? You've learned that the answer is "yes."
Are you excited about the future you can create with an accounting degree? If so, then take the next steps that will lead you to attend school. Soon enough, you'll have that dream job in your possession!
See also:
Is an Online Accounting Degree Looked on Favorably in the Industry?
What Is the Employment Outlook for the Accounting Profession?
20 Best Online Schools for Finance – Best Choice Schools