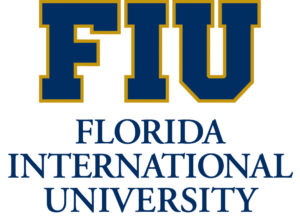 Earning a Degree at Florida International University
Florida International University appears in our ranking of the Top 10 Online Universities for Senior Year.
Florida International University offers degrees in many areas of interest that range from art & design to business & economics to humanities & culture. Students can take their classes on one of the university's two campuses in Miami-Dade County or online in one of the university's fully online programs. In all, the university has 267 degree programs available, including a dual enrollment program for high school students to earn college credit while still enrolled in college.
There are 11 schools and colleges within the university that offer degrees. Those departments include Arts, Sciences & Education, Communication, Architecture + The Arts, and the Nicole Wertheim College of Medicine. The university also has a law school and an engineering & computing division.
One of the most diverse areas of study is health sciences and nursing, and students can choose from 16 different programs that range from a Master of Science in Athletic Training, a Master of Health Services Administration, and several nursing degrees. One of the beneficial facets of the nursing program is that students can enroll in an accelerated schedule for the BSN program.
Within the Accelerated Option BSN, students can earn their degree in just three semesters after completing 61 credits. The program is unique in that it is designed for students who have a bachelor's degree in another field but want to transition into nursing. All students in the accelerated program are admitted in the fall semester and spend three semesters in full-time study to complete the degree.
There are 66 total degree programs available with fully online curriculums. Thirty-nine of the degree programs offered online are at the undergraduate level, and the rest are offered at the graduate level. Some of the subjects available for study include anthropology, Asian studies, communication arts, and computer engineering. Other undergraduate degrees include crime science, criminal justice, early childhood education, finance, and history.
Students interested in earning a graduate degree online at Florida International University can earn a Master of Arts in African and African Diaspora Studies, a Master of Science in Computer Engineering, a Master of Arts in Global Affairs, or a Master of Business Administration in Healthcare.
One of the unique online degrees available is the Master of Science in International Real Estate. This advanced and accelerated program features a completion time of just one year and helps students qualify for state licensing as a real estate agent. Students in the program also complete many of the courses required to obtain the Appraisal Institutes MAI Designation.
About Florida International University
Florida International University is a public university in Miami, Florida. The school was established in 1965 and has two campuses in Miami-Dade County. The Carnegie Foundation labels the university as one with the highest level of research activity. There are more than 56,000 students attending the university, which offers its students the choice of hundreds of majors that are hosted within 23 different colleges and schools.
The university's official colors are blue and gold, and the student teams are nicknamed the Panthers in their NCAA Division I games. The university is one of the largest in the state, according to its enrollment numbers, and most of its students live off-campus. The university was originally conceived in the 1940s by a state senator who spent years attempting to get a college funded in South Florida.
Florida International University Accreditation Details
The Southern Association of Colleges and Schools is the regional accreditation agency for Florida International University. Accreditation allows the university to offer programs at the associate, baccalaureate, master's, and doctoral levels. Several professional accrediting agencies also approve programs at the university.
Approvals come from the National Architectural Accrediting Board, the Landscape Architectural Accreditation Board, and the Council for Interior Design Accreditation. Additional accreditation comes from the National Association of Schools of Music Commission on Accreditation, the National Association of Schools of Art and Design Commission on Accreditation, and the Accrediting Council on Education in Journalism & Mass Communications.
Florida International University Application Requirements
Students who apply to Florida International University can qualify for automatic admission if they have a 3.3 or higher GPA for their high school average, 1530 on the SAT and an ACT score of 22. The university accepts around 6,000 students each year out of all that apply. Students who have already earned an associate's degree or have more than 60 credits earned in college don't need to submit an SAT or ACT score.
The application checklist for Florida International University includes a written statement, official high school transcripts, and standardized test scores. Students who want to apply for early admission must have a 4.0 average for their GPA and must have a high school principal or guidance counselor submit a letter of recommendation. The university also offers students the option of dual enrollment, where the student will take high school classes at the same time as college classes.
Tuition and Financial Aid
Tuition at Florida International University for Florida residents is $3,084 per semester. Students will also pay $199 in fees and $675 in books & supplies. When additional costs like room, board, transportation, and personal costs are included, the university estimates the total cost of attendance at $23,866. Students who attend Florida International University and aren't Florida residents will pay $9,283 for tuition each semester.
For graduate students, the total cost for tuition for each semester is $4,101, with additional fees of $199. Students will also pay an estimated $500 for books and supplies, as well as money for room, board, transportation, and personal costs. The university estimates that in-state graduate students will pay a total of $22,502 each year for their degree program. Graduate students who aren't from Florida will pay an out-of-state tuition rate of $9,015 for each semester.
Students can apply for a variety of types of financial aid that includes grants, scholarships, and loans. Students may qualify for federal student loans or apply for private student loans from non-government affiliated banks. Some students may qualify for Federal Work-Study awards, as well as merit-based and need-based scholarship. Students may want to explore the Florida Bright Futures Scholarship for help paying for tuition.
One of the unique features of the available financial aid at Florida International University is the opportunity to earn scholarship money after completing activities like community service and extracurricular activities. Students can also earn scholarship funds for every "A" grade earned in high school, each advanced placement class completed, and for taking a tour of Florida International University.