Graduate & Undergraduate Degrees at Bentley University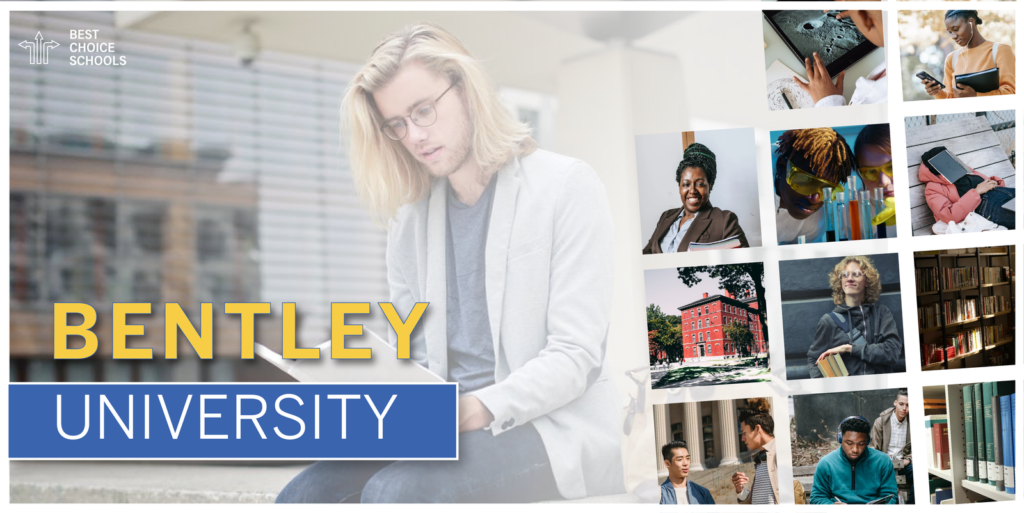 Bentley University appears in our ranking of the 20 Best Online Schools for Finance.
Bentley University offers college programs in 14 different fields relating to business with available degrees at the bachelor's degree and master's degree levels. There is also a Ph.D. program in accountancy, as well as one in business. At the undergraduate level, programs are divided into two areas and are either classified as business programs or arts & sciences programs.
Programs offered in business include those in accountancy, computer information systems, creative industries, finance, information systems audit & control, and marketing. Students may also pursue business majors in business economics, corporate finance & accounting, economics-finance, information design & corporate communication, management, and professional sales.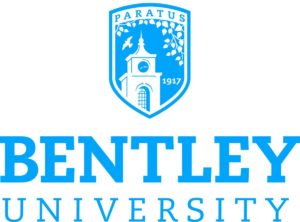 Meanwhile, degree programs available in the arts and sciences include those in actuarial science, English, history, mathematical sciences, philosophy, sustainable sciences, and language, culture, & business. Students interested in arts and science may also major in data analytics, health studies, international affairs, liberal arts, media & culture, and public policy.
For graduate students, Bentley University has several graduate certificates available, as well as graduate degrees in accountancy, accounting analytics, business analytics, and digital innovation. Students may also pursue a Masters in Finance, Masters in Human Factors in Information Design, Masters in Marketing Analytics, or a Masters in Taxation.
One of the popular programs offered at Bentley University is the Bentley MBA, which allows students to pursue the degree in different formats, as well as customize the program with concentrations. Students may enroll in the program as full-time, part-time, or accelerated students. For concentrations, students may choose from accountancy, finance, law & taxation, marketing, leadership, information systems & technology, or business analytics.
There are two programs for students who want to receive a doctorate. Those programs include the Ph.D. in Accountancy and a Ph.D. in business. The university suggests that students should apply early to the Ph.D. program because it's popular. Students may also take some of their classes online when they attend Bentley University.
Online courses at the university are offered in a hybrid or blended model where students either participate remotely in real-time classes or complete their assignments on their own time alongside some real-time sessions. There are even group work options available for online classes via Zoom.
About Bentley University
Bentley University was founded in 1917 as the Bentley School of Accounting and Finance and operated under that name until 1971 when it was renamed Bentley College. The main focus of the university is offering business programs to students, and the campus is located in the community of Waltham in Massachusetts. Students can participate on the university's athletic teams and play in NCAA Division II games as the Falcons.
The university's official colors are blue and white, and the suburban campus in Waltham covers 163 acres. The university's mascot is named Flex the Falcon. Overall, more than 5,600 students attend the school, and they are supported by an academic staff of more than 480 people. The university's founder was named Harry C. Bentley, who also served as the school's president until the 1950s. The school would begin offering bachelor's degrees by the 1960s.
Bentley University Accreditation Details
Bentley University is accredited on an institutional basis by the New England Association of Schools and Colleges, which means the school meets or exceeds the educational standards created by the commission's peer review group. Regional accreditation is just one part of the university's official approvals. The university is also programmatically accredited in some areas, and also maintains accreditation with other organizations like the European Quality Improvement System.
For programmatic accreditations, the undergraduate and graduate programs that award business degrees are approved by the Association to Advance Collegiate Schools of Business (AACSB). Some of the instructional areas on which the programs are graded by the AACSB include the faculty resources, degree requirements, and computer facilities. Programs are also graded on the library available to students, the program admission features, and the curriculums of the degree programs.
Bentley University Application Requirements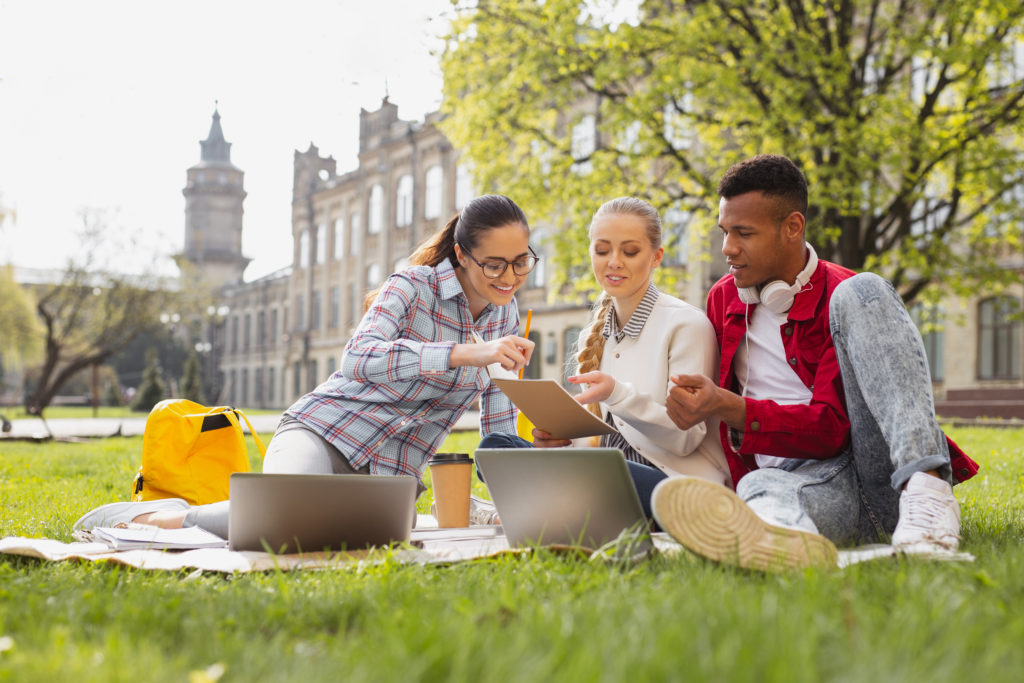 All students who want to apply to Bentley University will begin with a $75 application fee and the official application form. Applicants will also send their official high school transcripts or the scores from their GED report. Applicants must satisfy several core curriculum requirements like four years of English, four years of mathematics, and three years of laboratory science. Prospective students will also complete a college essay where topics are provided in the official application.
In addition, students must submit two letters of recommendation, as well as standardized test scores from the SAT or ACT. Scores must be sent directly to the university from those testing agencies. Students can also choose to self-report their test scores, but they will need to send official test scores to finalize admission. Applicants who speak a first language that is not English will need to complete an English proficiency test.
Tuition and Financial Aid
Tuition and fees for students who live on campus and attend classes at Bentley University are $74,235. That total includes $52,000 for tuition, $17,620 for room & board, and an estimated $1,325 for books and supplies. The university also charges a technology fee of $1,360, an activity fee of $430, and a new student enrollment fee of $250. The estimated total of tuition and fees also assumes students will spend around $1,250 on personal expenses.
Students should note that room and board costs may vary because there are multiple housing and meal plans available. Students who don't have health insurance will also pay a health insurance fee of $1,991, but this fee may be waived if the student can demonstrate that he or she has a comparable plan with their family. International students are required to submit a Certificate of Financial Resources before they are fully admitted to the university.
Each year, more than 90 percent of students who attend Bentley University receive enough financial aid to meet their needs. The university awards more than $100 million in aid each year to international students, and around 70 percent of students receive some type of financial aid. Aid options include scholarships, grants, loans, and Federal Work-Study awards.
Admitted students may qualify for the Women's Leadership Award, which is offered to high-achieving students who are also incoming freshmen. Students may also qualify for academic scholarships, the Phi Theta Kappa Scholarship, or a variety of micro-scholarships when they attend Bentley University.
Related Resources:
The 20 Most Affordable Colleges with High Four-Year Graduation Rates 2021