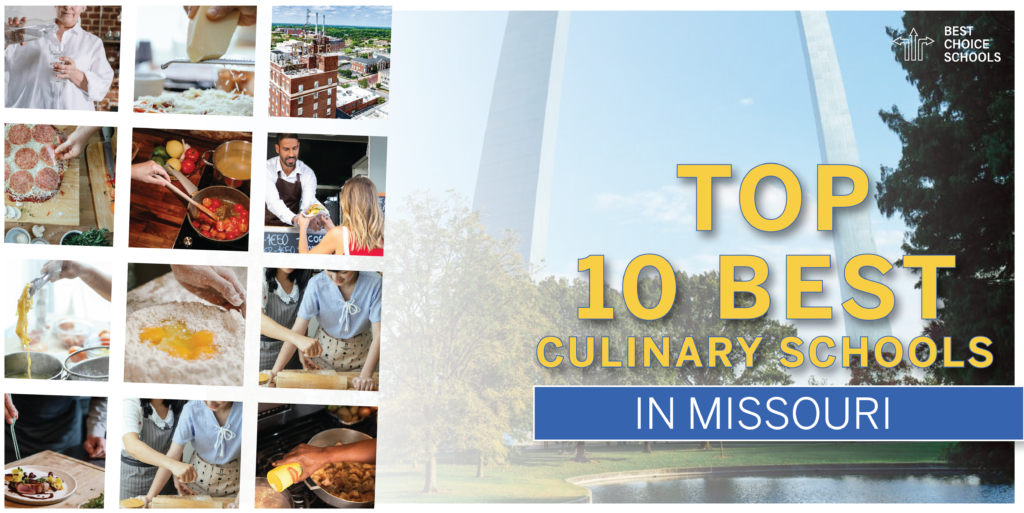 By BCS Staff
March 2021
Missouri has over 11,200 eating and drinking establishments around the state. The restaurant industry is a $11.7 billion industry for Missouri, and educated professional culinary school graduates are in demand. About 300,300 jobs now exist in the industry with another 27,800 expected by 2029. Now is the time to pursue your culinary degree or credential so you don't get passed over for the next exciting promotion or a dream job at a top-rated restaurant.
We developed a list of the top 10 best culinary schools in Missouri. Schools included for our list offer hands-on instruction, professional development opportunities, experienced faculty, and a positive reputation in the field. Many of the schools in our list are even accredited by the American Culinary Federation, an indicator of high educational standards and quality programming.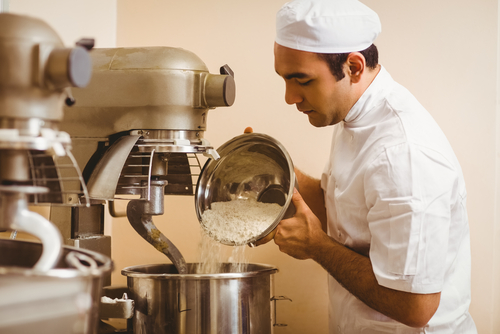 Rolla
Rolla Technical Institute offers a two-year culinary arts program for current high school students. Students may choose to focus on a variety of culinary topics, including nutrition and management, to name but two. Students spend two years in the classroom learning hands-on, industry-specific skills. As they work through the program, students earn credits that can be transferred to the college of their choice.
Columbia
The Culinary Academy at Columbia Area Career Center is a top culinary program for students who want to pursue a career in either commercial or non-commercial foodservice. The Culinary Academy features the latest in kitchen equipment and technology so students gain hands-on experience throughout the program. Students complete 300 clock hours of classroom training and then complete a 100 clock hour internship experience. Graduates of the program earn their Culinary Academy Certificate as well as the Food Handler's Sanitation Certificate. Students are also able to earn their ServSafe Food Managers Certification once they have passed the exam.
Platte City
Northland Career Center in Platte City is accredited by the American Culinary Federation to offer a Culinary Arts program. High school students can attend class for just three hours a day and complete the program in about two years. Adults can attend class for six hours a day and can finish in about a year. Students have the opportunity to learn in a commercially equipped kitchen as they prepare daily breakfast, lunch, and special occasion meals. Courses emphasize leadership and organization skills to help students be successful team members. Culinary skills such as knife skills, cooking methods, and nutrition are also taught as part of the curriculum.
Nevada
The Nevada Regional Technical Center features a culinary program designed for students interested in a career in the culinary arts or hospitality industry. Students complete a variety of coursework that covers areas such as desserts, world cuisine, meat and novelty meat, cost planning, and menu development. The student-run café, Service Edge Café, gives students the opportunity to develop their culinary skills in a professional setting. Professional development opportunities are encouraged to create leadership skills. As part of the program, students will earn their ProStart Certification through the National Restaurant Association.
West Plains
Missouri State University's West Plains campus offers a Associate of Applied Science in Culinary and Hospitality Management degree. The degree is designed to prepare students to work in any part of the culinary industry. Completing the degree program requires 60 total credit hours and about two years. The curriculum covers general education, culinary arts coursework, an internship, and a capstone.
Point Lookout
The College of the Ozarks is a top culinary school offering a Bachelor's degree in Culinary Arts. Students learn a variety of culinary techniques from beginning techniques through more advanced studies. The College of the Ozarks has two dining facilities including Dobyn's and Pearl Rogers Dining Center. Students have the opportunity to prepare and serve meals to the public to gain professional experience. The College of the Ozarks is also home to The Keeter Center, a student-operated restaurant, gift shop, bakery, and lodge.
Springfield
Ozark Technical Community College offers AAS degree programs in Baking and Pastry as well as Culinary Arts. Students can complete their AAS degree in just two years and the Certificate program in just one year. Hands-on instruction is provided by industry professionals. Courses cover dining room management, menu design, sanitation, and purchasing. Elective coursework is offered in areas such as world cuisine and bar and beverage management. Baking and Pastry students can take courses in plated dessert presentation, cake decorating, and euro pastry. The student-operated restaurant, Scallions, provides students with the opportunity to gain professional cooking and serving skills in a real work environment.
Union
East Central College is a top culinary school featuring three different culinary credentials. Students have the opportunity to earn the 30 credit hour Career Certificate, the 45 credit hour Technical Certificate, or their AAS Degree in Culinary Arts. Students receive training in a commercial kitchen with state-of-the-art equipment. Coursework focuses on both American and international cuisine, baking, and pastry making. Students learn culinary methods and techniques, as well as the science behind their cooking.
St. Louis
Students at St. Louis Community College have the opportunity to earn either an AAS in Baking and Pastry Arts or an AAS in the Culinary Arts. Both of these programs have been awarded exemplary status by the American Culinary Federation, indicating high educational standards. Baking and Pastry Arts students complete 28 credits specifically related to their specialty including ice cream and frozen desserts, chocolate and pralines, showpieces, and cake production. Culinary students' program of study includes both American and international cuisine, food preparation, and garde manger. Students in both programs have the opportunity to participate in the Forest Park Cuisine Club, a culinary competition club that competes around the country.
Columbia
The University of Missouri is home to a cutting-edge Bachelor of Science in Hospitality Management program with state-of-the-art facilities, an excellent job placement rate, and individualized attention. The program provides students with the skills and ability to manage a large scale resort, prepare meals, run a catering business, operate a dinner theater, plan events, or work behind the scenes in sales, marketing, or finance. Students complete a capstone course in which they develop a business plan for a hotel or restaurant they might build in the city. Areas of emphasis are available in Conference and Event Management, Food and Beverage Management, Lodging Management, or Sports Venue Management. Students choosing the Food and Beverage Management concentration have the opportunity to work at The Café at Eckles, preparing and serving lunch each Monday and Wednesday during the fall semester.
Save
Related Rankings:
Top 10 Best Culinary Schools in Kentucky
Top 10 Best Culinary Schools in Texas
Top 10 Best Culinary Schools in Kansas