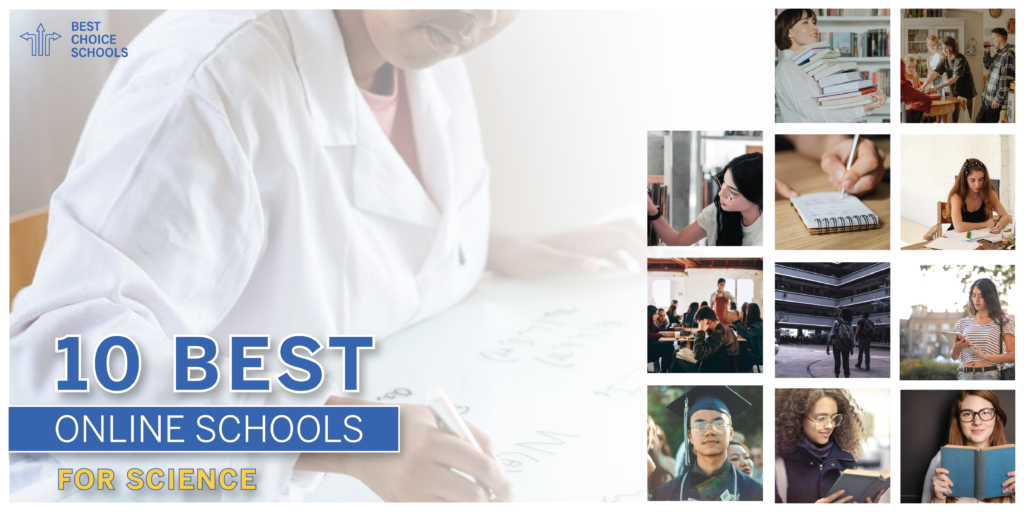 Online schools are relevant now more than ever, and enrolling in one provides a convenient way to learn around your busy schedule. If you've ever considered going back to school to get a degree in science, our list of the 10 best online science schools can help.
Science is one of the most popular majors for a reason. It teaches skill sets such as analytical, observational, experimentation, and more. This major combines exploration with concrete data, making this a perfect subject for people who love to learn.
As online learning continues to expand, so do your options of choosing a school, especially with science. Below, we discuss science-based career options after diving into 10 of the best online schools for science.
Methodology
We created a ranking system to narrow down the best online schools to a manageable list of 10. To do this, we collected data from the National Center for Education Statistics College Navigator and looked at specific criteria. These categories include the cost of in-state undergraduate tuition, graduation rate, and the number of students accepted.
The list is numbered in descending order so that the top pick is at the bottom. If there was a tie, the school with cheaper tuition prefaced the other(s).
Undergraduate Tuition Fees (off-campus with family)
$2,000-$4,000- 3 points
$4,0001-$5,000 – 2 points
$5,001 or more – 1 point
Graduation Rate
85% or greater – 3 Points
50%-84% – 2 Points
Less than 50% – 1 Point
Percentage of Students Admitted
76% or more – 3 Points
51%-75% – 2 Points
Less than 50% – 1 Point
| | | | | |
| --- | --- | --- | --- | --- |
| School | Tuition Cost(off campus with family) | Graduation Rate | Percentage of Students Admitted | Points |
| University of Southern California | $5,320 | 92% | 11% | 5 |
| Regent University | $4,293 | 57% | 86% | 7 |
| Fairleigh Dickinson | $2,856 | 49% | 92% | 8 |
| University of Denver | $2,787 | 77% | 59% | 7 |
| University of Massachusetts | $3,400 | 82% | 64% | 7 |
| Emporia State | $3,518 | 50% | 85% | 6 |
| Indiana Wesleyan University | $5,484 | 71% | 67% | 5 |
| Northwestern University | $3075 | 94% | 9% | 7 |
| Asbury University | $2,435 | 68% | 64% | 7 |
| Appalachian State University | $3,040 | 73% | 77% | 8 |
#10 Indiana Wesleyan University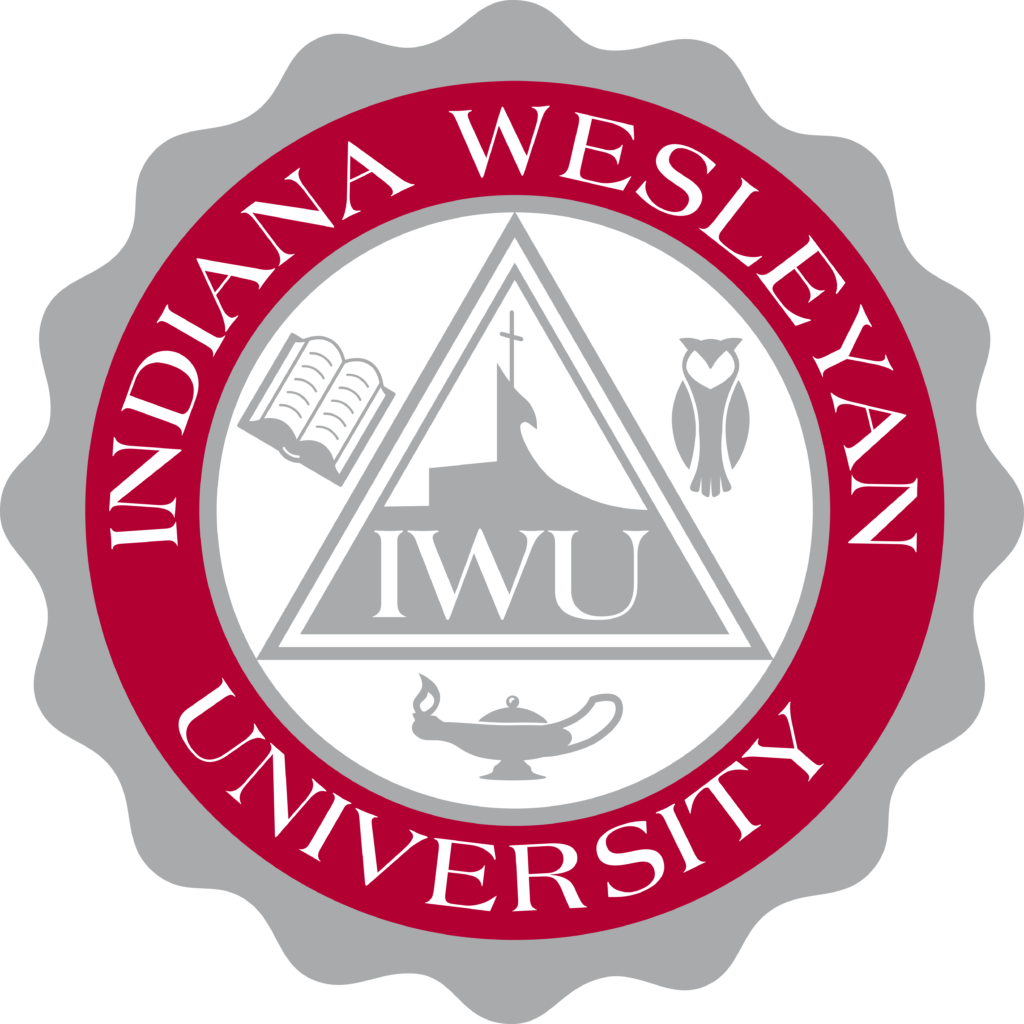 Marion, Indiana
Off-Campus Tuition/Fees: $5,484
Points: 5
Founded in 1920, the Indiana Wesleyan University was stationed in Marion, Indiana. It is the largest private University in Indiana and is affiliated with the Wesleyan Church. More than 80 different undergraduate degrees are offered as well as 57 graduate degrees and nine doctorate degrees.
Indiana Wesleyan University, known as IWU, has two different systems: IWU-Marion and IWU-National & Global. IWU-Marion is the main campus where roughly 3,000 students attend classes. IWU-National and Global provide access for more than 8,000 students worldwide to learn online or through one of their 15 different educational centers in Indiana, Kentucky, Ohio, and Wesley Seminary.
Wesleyan has several options for science-based majors such as:
Athletic Training
Public Health
Human Services
Psychology of Human Relations
Social Work
#9 University of Southern California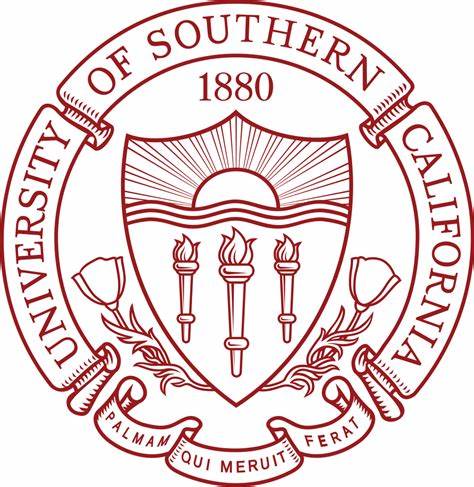 Los Angeles, California
Off-Campus Tuition/Fees: $5, 320
Points: 5
One of the major private research universities in Los Angeles, the University of Southern California is a Mecca for arts, technology, and international business. It also houses the College of Letters, Arts, and Sciences and 21 different academic programs.
Generating $8 billion a year in economic activity in Los Angeles, this university is the largest private-sector employee in the city.
The University of Southern California has a Health Sciences campus where they perform extensive research in cancer, stem cell/regenerative medicine, sports medicine, and orthopedics. Choose from several different departments and programs focused on science including:
Biological Sciences
Chemistry
Ocean Sciences
Political Science
Health and Humanity
#8 Emporia State University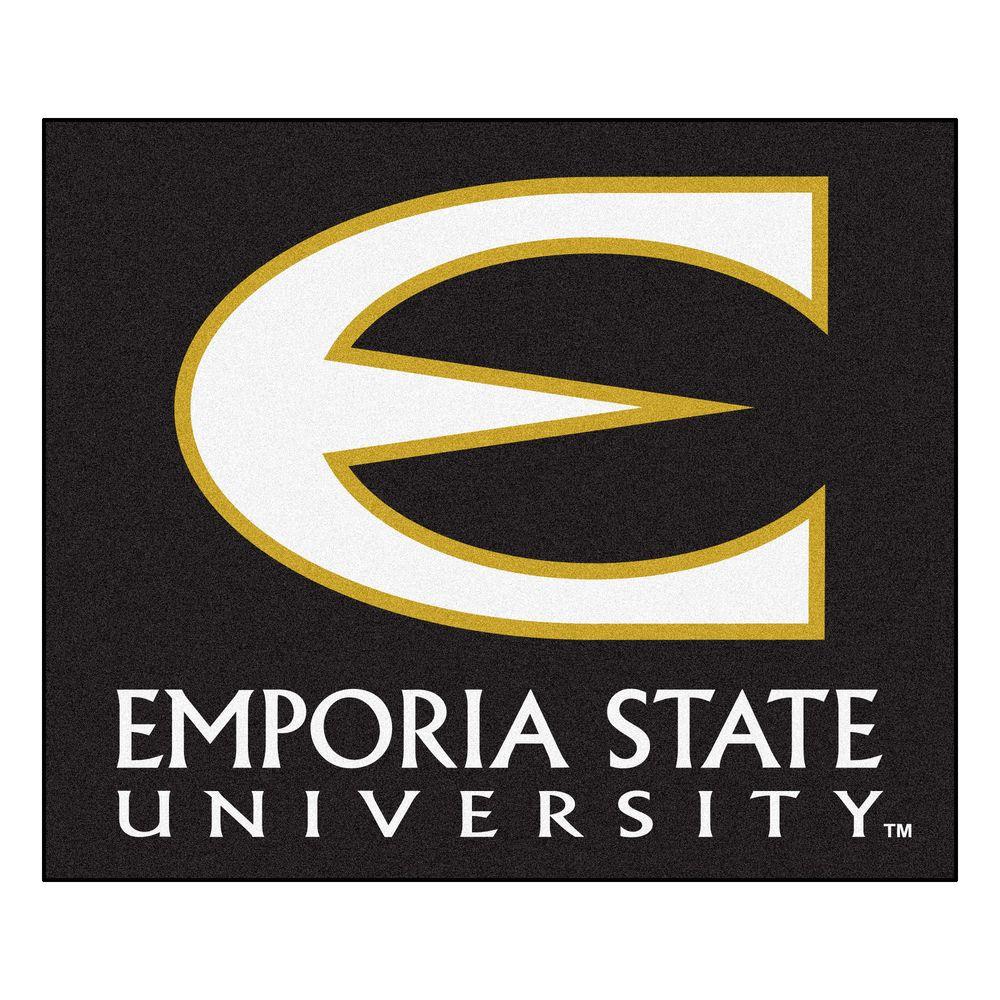 Emporia, Kansas
Off-Campus Tuition/Fees: $3,518
Points: 6
Established in March of 1863, originally as the Kansas State Normal School, this university is now known as Emporia State University. It is the third-oldest public university in Kansas and is one of six public universities governed by the Kansas Board of Regents.
Emporia's College of Liberal Arts & Sciences is the largest college at Emporia with over 100 undergraduate/graduate programs. Granted by the College of Liberal Arts and Sciences, the Department of Interdisciplinary Studies (DIS) provides two majors: Interdisciplinary Studies and General Studies.
The Interdisciplinary Studies offers a flexible option for students who cannot attend classes in person due to health, work, or other situations. They created the General Studies major for those who have a good amount of credits under their belt and are looking to finish up their Bachelor's degree. This can be done either on-campus or online and allows you to take courses in your interested field while finishing your degree requirements.
Areas of study include:
Community Leadership
Social Justice Advocacy
Library Science and Information Services
Scientific Photography or Illustration
Global Studies
Sustainability Studies
#7 Regent University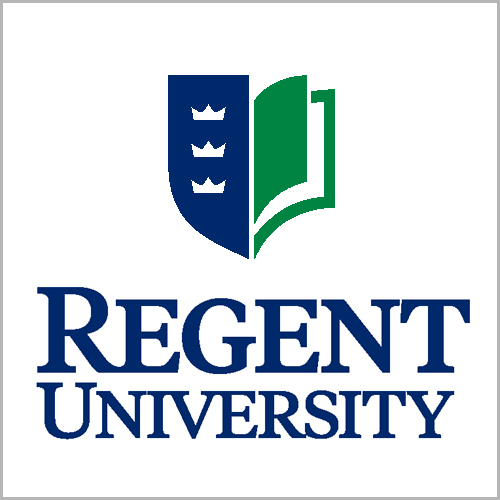 Virginia Beach, Virginia
Off-Campus Tuition/Fees: $4,293
Points: 7
Pat Robertson founded Regent University in 1977 under the name Christian Broadcasting Network University. In 1990, it changed its name to Regent University, where both traditional on-site programs, as well as distanced learning, are taught.
Regent has one of the top online science programs for those looking to fit their education into their busy schedule. Their online classes start-up eight times a year and come available in 8 and 15-week durations.
In 2019, Regent received a #1 rating for Best Online Bachelor's Programs in Virginia by U.S. News & World Report. They have a steady track record for topping U.S. News & World Report's best rankings due to their high-quality degree programs, faculty, service, and more.
Online courses include:
Computer Science
Psychology
Nursing
Healthcare Management
#6 University of Massachusetts
Amherst, Massachusetts
Off-Campus Tuition/Fees: $3,400
Points: 7
Known as a public research and land-grant university in Amherst, Massachusetts, founders built it in 1863. Originally created as an agricultural college, it is now the largest campus and flagship within the Massachusetts system. The university has 109 undergraduate degrees available, 77 for master's and 48 doctoral programs. UMass at Amherst also has ten schools and colleges. Depending on the major, each student is placed into a specific college, however, you can still take classes in other colleges throughout the campus.
One of these colleges, the College of Natural Sciences (known as CNS) is internationally recognized for the extensive research done by faculty and students in environmental, life, computer, and physical sciences. Faculty from the College of Natural Sciences are often listed in Thomas Reuters surveys along with some of the world's greatest scientific minds. UMass Amherst is the third highest-ranking institution to receive funding from the National Science Foundation.
CNS is the largest receiver of grant funding on campus and the faculty and campus leaders there are in the Institute for Applied Life Sciences. The Institute for Applied Life Sciences is a $150 million research center that revolves around creating new products to enhance health and medicine. Postdoctoral researchers consistently interact with faculty to provide a great amount of research.
Some of these colleges/schools include:
College of Natural Sciences
College of Nursing
College of Social and Behavioral Sciences
School of Public Health & Health Sciences
The University of Massachusetts in Amherst has an online class option, called University Without Walls. For those looking to obtain credits for their top online programs, there is UWW Degree Completion: Interdisciplinary Studies.
Online programs include:
Plant & Soil Science
Nutrition
Science Education Online
Research Intensive in Psychology
#5 Northwestern University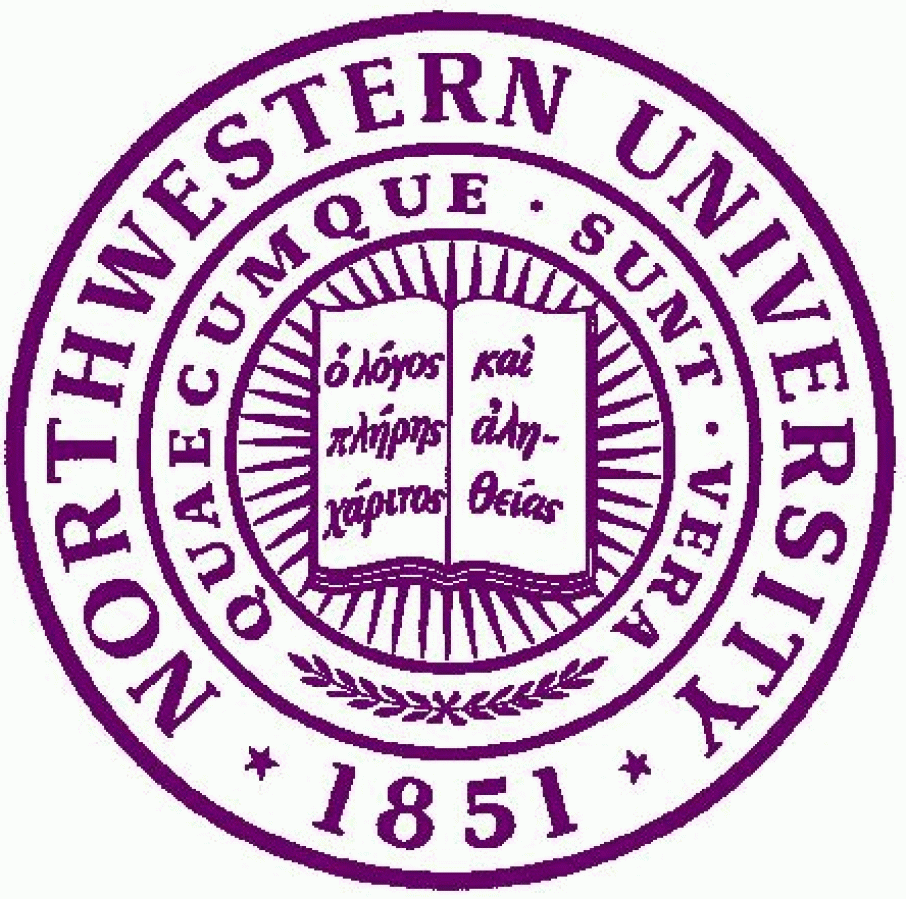 Evanstown, Illinois
Off-Campus Tuition/Fees: $3,075
Points: 7
Northwestern University was founded in 1851 to originally serve the former Northwest Territory and is a founding member of the Big Ten Conference.
It is now a private research university located in Evanston, Illinois and aims to keep student traditions while focusing on interdisciplinary education and research.
Northwestern University believes in the importance of liberal arts, despite what someone's major may be. Students in any of the six undergraduate schools are eligible to take courses in science, math, historical studies, performing arts, and more. Northwestern emphasizes on communication skills as it develops analytical skills and improves writing and speaking skills; all which you can also gain from taking science courses.
Northwestern also provides a selection of short online courses that they have developed both internally and externally. This encourages students to receive a certificate of completion without even leaving their house.
Some of the science courses offered are:
Science in Human Culture
Neurobiology
Neuroscience
Sustainability & Energy
#4 University of Denver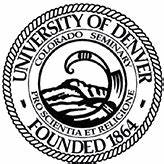 Denver, Colorado
Off-Campus Tuition/Fees: $2,787
Points: 7
A private research university located in South Denver, Colorado, the University of Denver is the oldest independent private university in the Rocky Mountain Region. It was founded in 1864 and is known for its high research activity.
The University of Denver boasts over 300 educational programs and teaches an estimated 12,000 undergraduates and graduates.
The University of Denver also has graduate programs for continuing education and building leadership skills. These include Molecular & Cellular Biophysics as well as Professional Science Master's in Biomedical Sciences.
This university also provides high-quality online programs offering full degrees, certificates, and individual courses. Several of these online courses have been listed as top-ranking by US News and World Report. You can finish some of these programs in as little as six weeks.
Their college of Natural Sciences & Mathematics offer a variety of science classes such as:
Molecular Life Science
Biophysics
Geographic Information Science
Environmental Chemistry
#3 Asbury University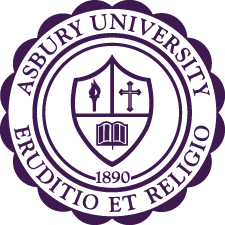 Wilmore, Kentucky
Off-Campus Tuition/Fees: $2,435
Points: 7
Wilmore, Kentucky, is home to Asbury University, about 20 miles southwest of Lexington. It is a nondenominational school that originally was rooted in a Wesleyan-Holiness tradition. Today this university boasts over 50 different majors and 17 departments.
Students come from all over including 41 different states and 35 foreign nations. Asbury University has 15 academic departments with more than 150 subjects. They also offer a degree completion program called Adult Professional Studies program and several different master's degrees.
Asbury University also has an online program for those looking to enhance your skills for your science careers. They offer 8 week classes that start in August, October, January, and March and go for about $400 per credit hour. Financial aid is available as well as scholarships, and the application for admission is free.
Some career opportunities include:
Health Educator
Health Analyst
Environmental Health Specialist
Community Health Manager
Science and health department majors include:
Equine Science
Biochemistry
Chemistry
Exercise Science
#2 Appalachian State University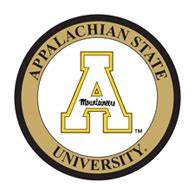 Boone, North Carolina
Off-Campus Tuition/Fees: $3,040
Points: 8
Appalachian State University is a public university located in Boone, North Carolina. It was created initially in 1899 as a teachers' college, but expanded in 1967 to include more diverse teachings. In 1971, Appalachian State University joined the University of North Carolina System.
Over 150 bachelor's degrees and 70 graduate courses are available both in person and online.
Appalachian State University has a College of Arts & Sciences where there are 16 academic departments, one program, and 2 centers to provide growth and learning through research and experimentation.
Departments include:
Anthropology
Physics and Astronomy
Mathematical Sciences
Geological and Environmental Sciences
#1 Fairleigh Dickinson University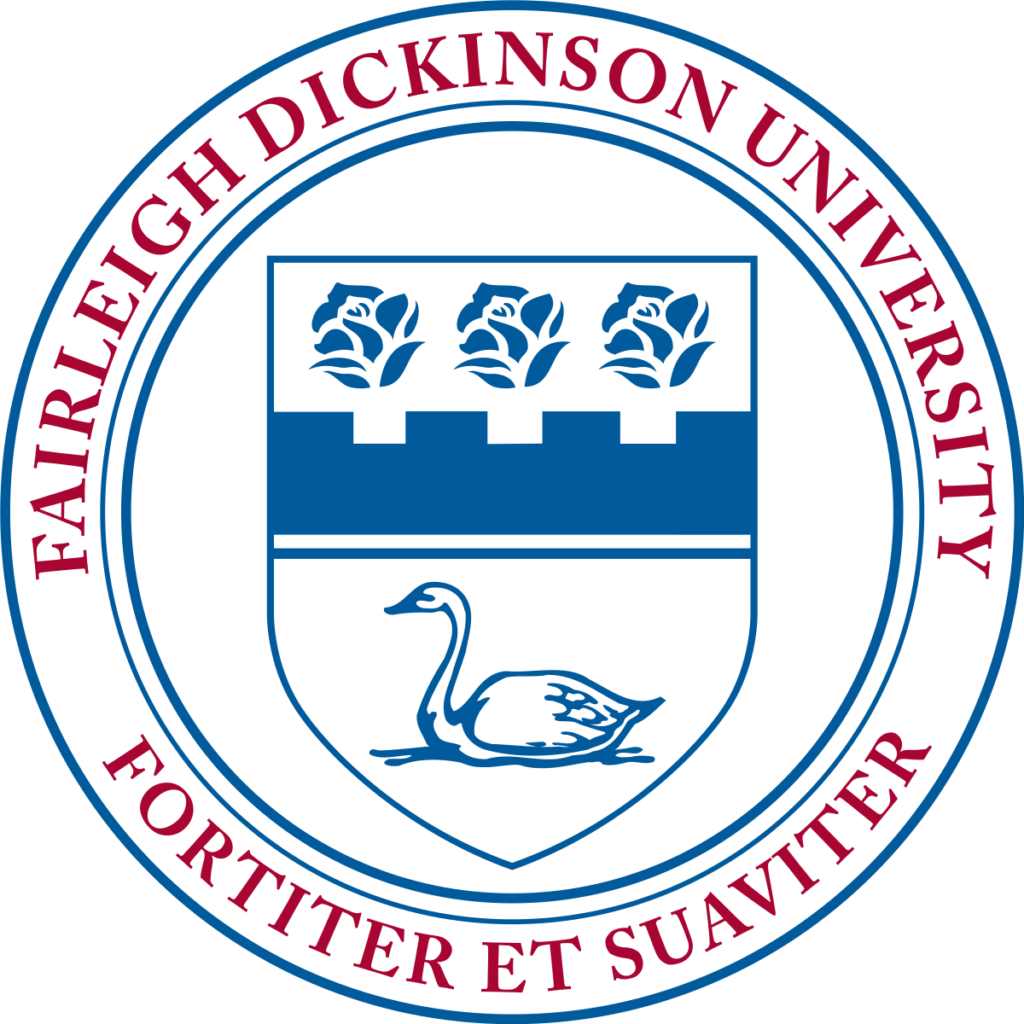 Teaneck, New Jersey
Off-Campus Tuition/Fees: $2,856
Points: 8
Clinching our number one spot is the private university from New Jersey, Fairleigh Dickinson University. It was founded in 1942 and has two campuses in New Jersey, an online educational system, and a campus in Canada and the United Kingdom.
Providing learning for over 11,000 students, Fairleigh Dickinson is New Jersey's largest private higher education institute. Fairleigh Dickinson also provides online degrees to help people advance in their careers or develop a better skill-set. It includes various programs to choose from in a flexible and relaxed setting taught by experienced faculty members.
Fairleigh Dickinson has a Master of Administrative Science program that can be completed online. Students can learn at their own pace while interacting with professional educators. An online Master of Administrative Degree can enhance skills such as:
Team building
Human resources
Decision -making
Organization
FDU has an apparent belief in digital learning and embraces that belief with its online programs. These programs provide a convenient option for those looking to earn the credentials they need for the workplace.
Some of these programs include:
Master of Public Health
BA Degree Completion
MSN Family Nurse Practitioner
Master of Administrative Science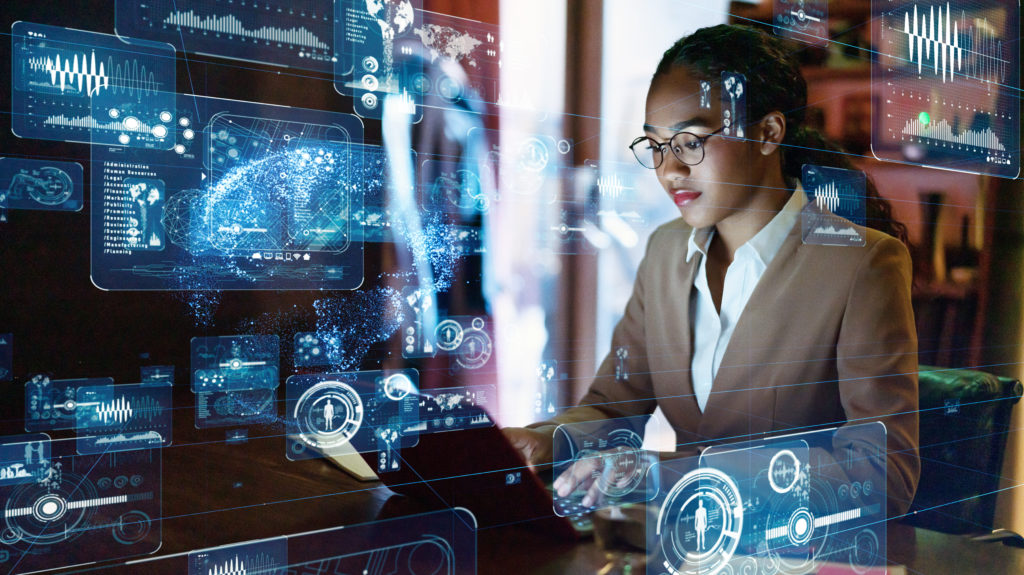 Career Options
Science combines real-life experience with research and facts to understand how living things function. Since science revolves around growth and learning, the amount of job possibilities are endless.
Those working in the science industry will walk away with important skills such as thinking critically and correctly analyzing, assessing, and resolving a problem. Working in the field of science can also provide personal satisfaction and the knowledge that you are giving back to the world in some capacity.
There are numerous careers to explore that involve science. Below are some career options with salary information listed for those thinking about majoring in science.
Psychologist
Median Salary: $101,790
Psychologists study our behavior and how our brains function to help give us some insight to ourselves. Especially in today's environment, more and more people are reaching out to Psychologists for their services, making this a valuable field to major in. This requires a Master's degree.
Epidemiologist
Median Salary: $70,990
Epidemiologists help identify the causes of diseases. These scientists study specific diseases that affect the population and look for ways to keep them from spreading. They are often referred to as "Disease Detectives" as they trace the disease's cause, track and identify people at risk, and find the best solution to keep the disease from spreading or recurring. The most recent example of this is with the novel Coronavirus.
Industrial Psychologist
Median Salary: $92,880
An Industrial Psychologist studies human behavior within the workplace. They assess any issues that an organization may encounter and come up with a solution. In order to resolve an issue, the Industrial Psychologist must apply their knowledge of how people act individually, as a group, and as an organization as a whole.
Anthropologist
Median Salary: $63,670
Anthropologists help solve global issues by applying their knowledge of humans from past to present. Anthropologists help solve global issues such as world hunger by applying their knowledge of humans from past to present. They can end up being consultants, researchers, government workers, etc
Biochemist
Median Salary: $94, 490
Biochemists study the chemical and physical properties of living things to help improve our quality of life. They play a significant role in developing and creating new ways to fight diseases such as cancer. To do this, they study all principles of living things, including cell development, growth, heredity, and disease.
Archaeologist
Median Salary: $63,670
Archaeologists study the history of the past through various artifacts, monuments, etc. They make excellent museum curators and professors. They usually spearhead excavation projects to collect information about the past and work hard to preserve any remains they may discover.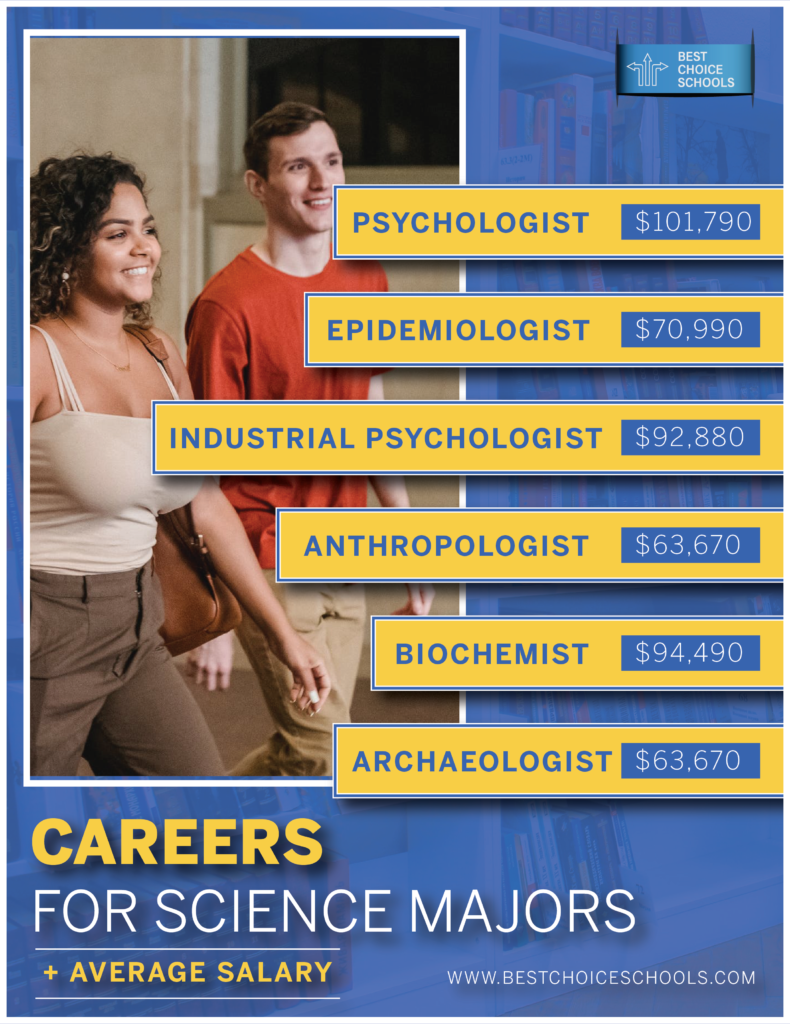 Related: