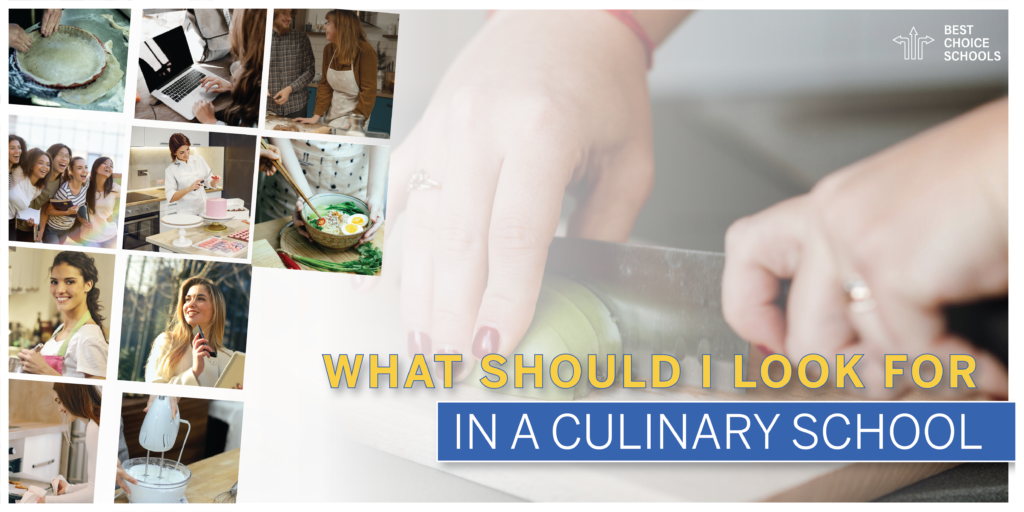 With the present obsession surrounding culinary skills, including a variety of reality shows and competitions covering food, the rise in interest in culinary schools isn't surprising. This increase in interest isn't limited to just aspiring chefs, bakers, or foodies. There is a range of career options for graduates of culinary schools, including recipe testers, caterers, personal chefs, food scientists, food media, food stylists, and food managers for restaurants, hotels, or catering companies.
Culinary schools specialize in the study of Culinary Arts. This refers to everything related to cooking, from the preparation, cooking, and food storage to the serving and presentation in the most appealing manner. If that is your passion, Culinary school may just be the perfect fit for you. But what do you need to look for when choosing the best culinary school? Read on for all the details.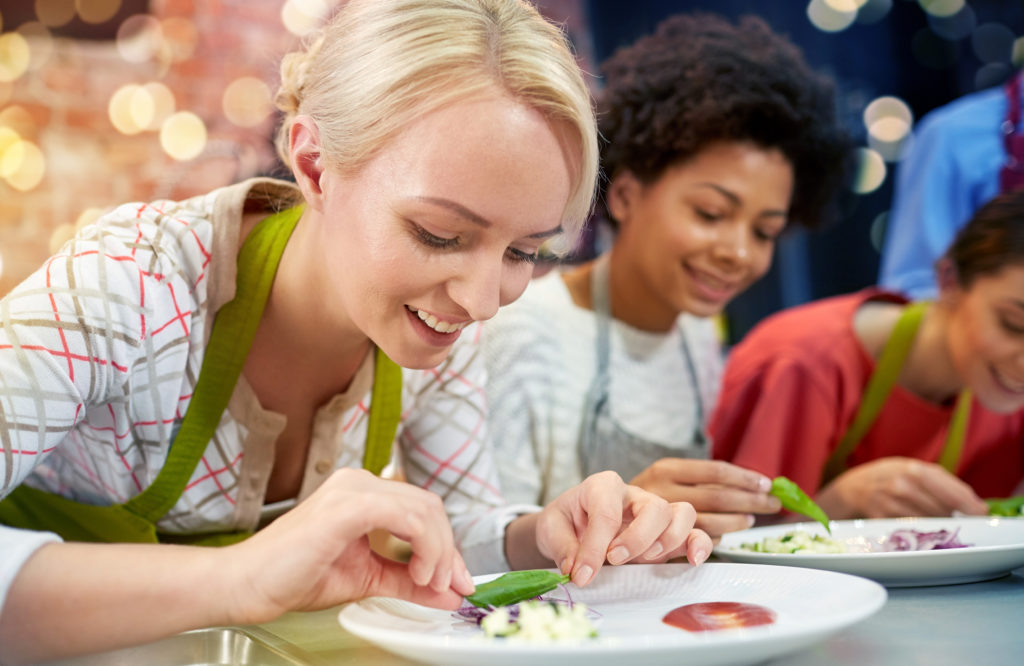 Why go to a Culinary School?
Whether you want to become a chef or you're looking for some other career in the food industry it's worth it to consider culinary school. While a culinary arts degree may not be necessary, a culinary school certification will make a valuable impression. The knowledge gained from culinary school is not limited to chef courses, and more than one will ever learn from watching the cooking channel. The right culinary school will provide you with:
A background in different cuisines and regional cooking, usually including French, Italian, and Asian specialties.

An education in the science behind different ingredients, including food that pairs well together and the proportions needed in baking

Training in various cooking methods and techniques, including dry heat vs. moist heat methods, food safety, and knife skills

A well-rounded education in cooking soups, sauces, proteins, vegetables, breakfast options, and desserts

Plating, presentation, and dinner etiquette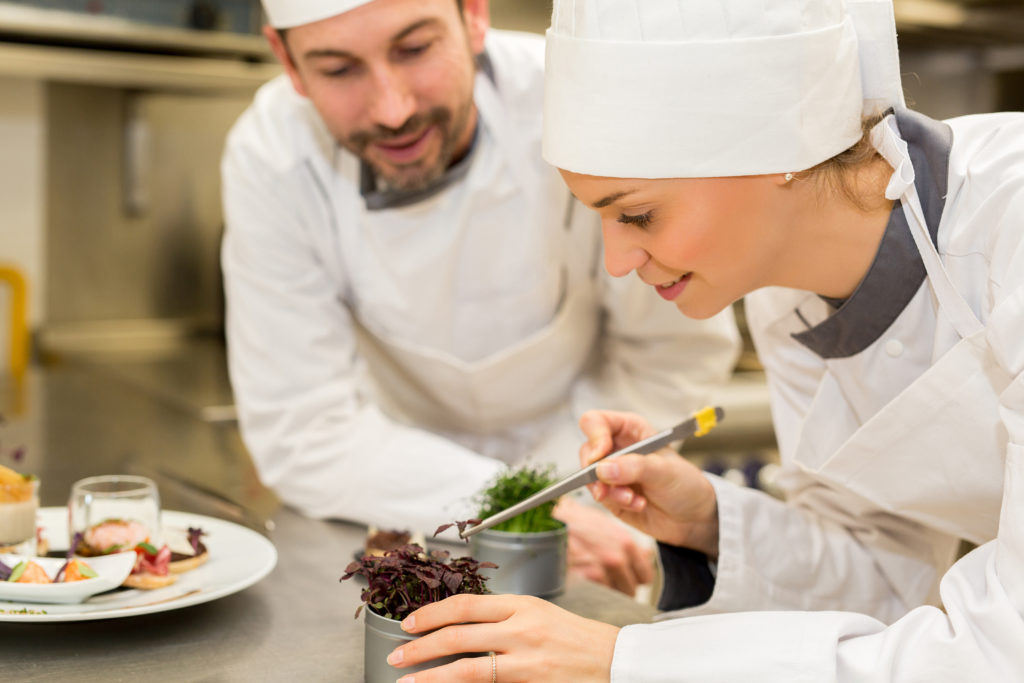 Choosing the Best Culinary School for You
With the many different culinary schools out there, how do you choose the best culinary school for your needs?
Culinary institutes offer the most comprehensive training programs and are the best choice if one's goal is to become a certified chef. Their programs range from a few months to a few years, and graduates can receive certificates or advanced degrees upon completion, depending on their path.
Cooking Schools are smaller institutions and offer specialized classes. Their programs range from months to a few years, and graduates can receive a certification or a culinary arts degree.
Online cooking schools do exist, and they may be your best option if scheduling and location are an issue. Obviously, the hands-on experience and the opportunity to form connections with chef instructors will not be the same as with an in-person school. The learning and feedback on a student's dice, grill, smell, taste, and texture of the student's prepared food from the teacher are invaluable.
With the influx of people wanting to enter culinary school, one big question remains: what should one look for in a culinary school? Here are a few factors that potential students want to keep in mind.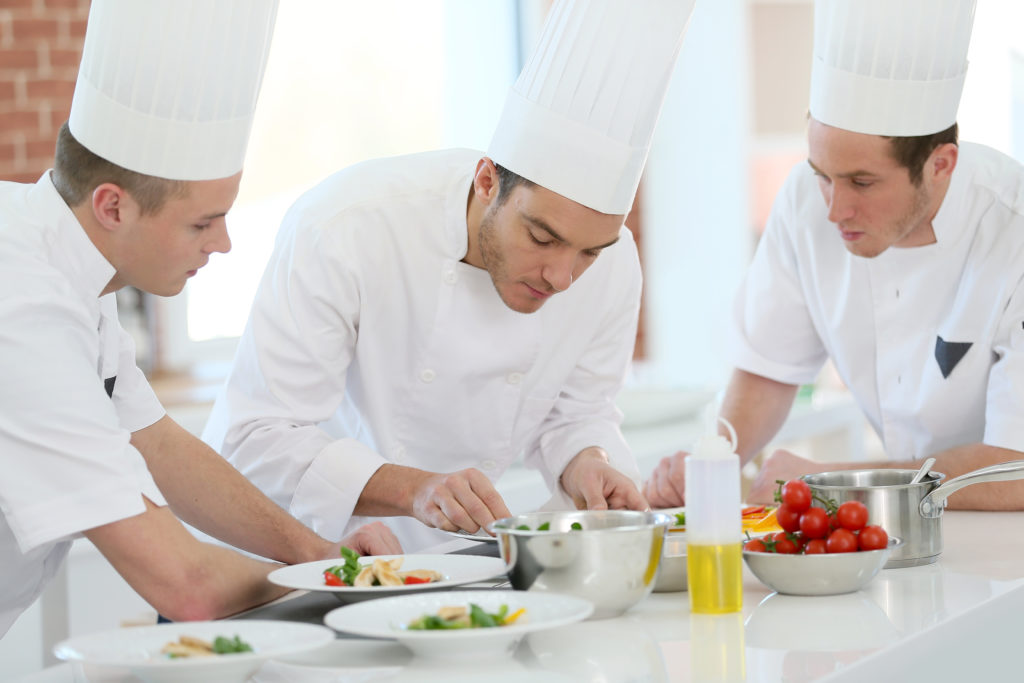 Accreditation and Reputation
Accreditation is vital when choosing a culinary school. The top accreditation awarded in the United States comes from the American Culinary Federation, also known as ACF. This accreditation is quite difficult for a culinary school to earn. The program must go through a rigorous approval process that evaluates its curriculum and instructors and may take up to 18 months to complete.
The ACF accreditation is considered a seal of approval from the industry. Students can be sure that a school approved by the ACF will provide high-quality education in the culinary arts. It is also a mark of prestige on a graduate's resume and will give a job-seeker an advantage over other applicants without this distinction.
There are other accreditations that some culinary schools may have, such as The Accrediting Commission for Career Schools and Colleges (ACCSC).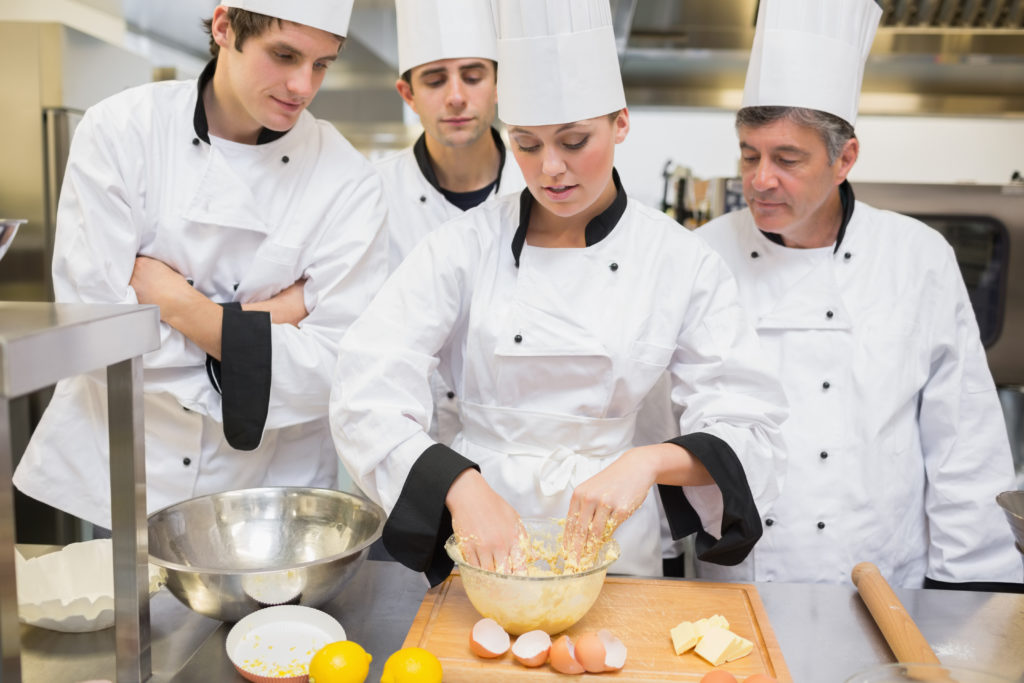 Facilities
One of the most important things to look for in a culinary school is updated facilities. The United States is relatively strict on restaurant standards, including the technology used in the kitchen. While older schools may be more affordable, they may also not be up to code with the industry standards; ACF accreditation will remove this doubt.
Because facilities are critical, since that's where students will spend most of their time, they are encouraged to visit the school's facilities prior to applying for the program. It may be difficult for students who are taught on outdated equipment to get a job in a restaurant that uses state-of-the-art equipment.
On the other hand, not all students are looking to become a five-star Michelin chef. If you're going to become a private or home chef, a high-tech modern kitchen might not reflect the reality of your future job.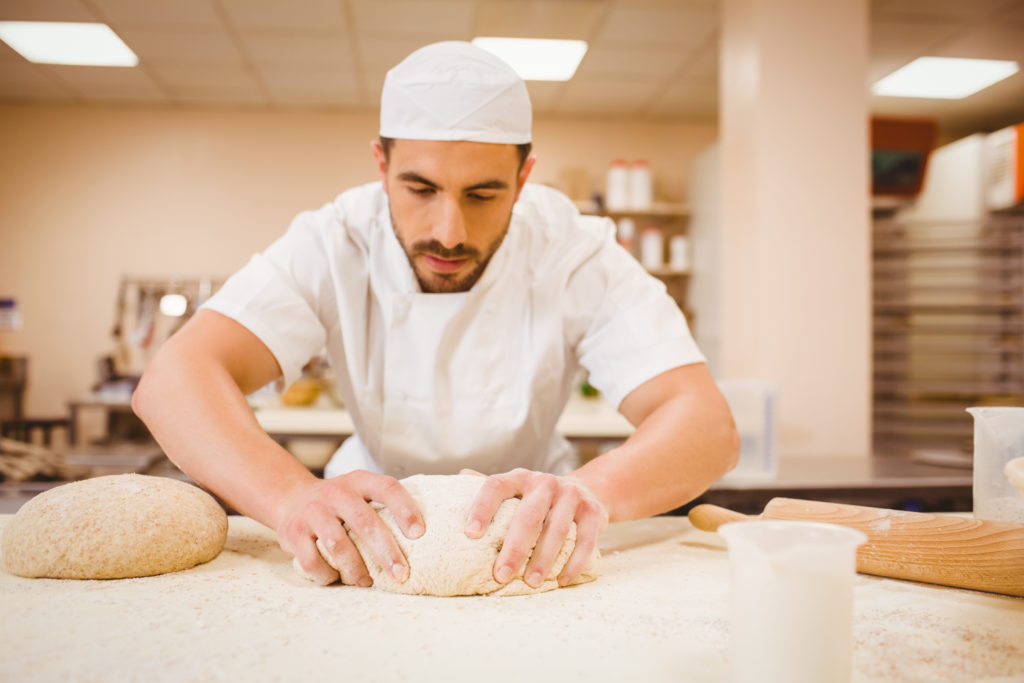 Hands-On Application
Cooking is a craft; some would say that it has been elevated to an art form over the centuries. This means that hands-on application and practice is the best way for student cooks to learn, absorb, and retain their lessons. Practical application, whether in a test kitchen or a student kitchen, is extremely important.
A good culinary school will have student kitchens, dining rooms, or a student-run restaurant. Students should be wary of schools that don't have this option. Students will get the experience of what it's like to work in an eatery's commercial kitchen: prepping multiple dishes simultaneously, the stress of working in a fast-paced environment, the heat, the intensity, and serving a dining room full of hungry customers.
However, even a student restaurant doesn't measure up to the reality of working in a real restaurant. Many schools will encourage or require an internship or externship to gain experience. This will also reflect well on a student's future job resume. A school that can help arrange an internship, and perhaps even a paid one, is a big bonus.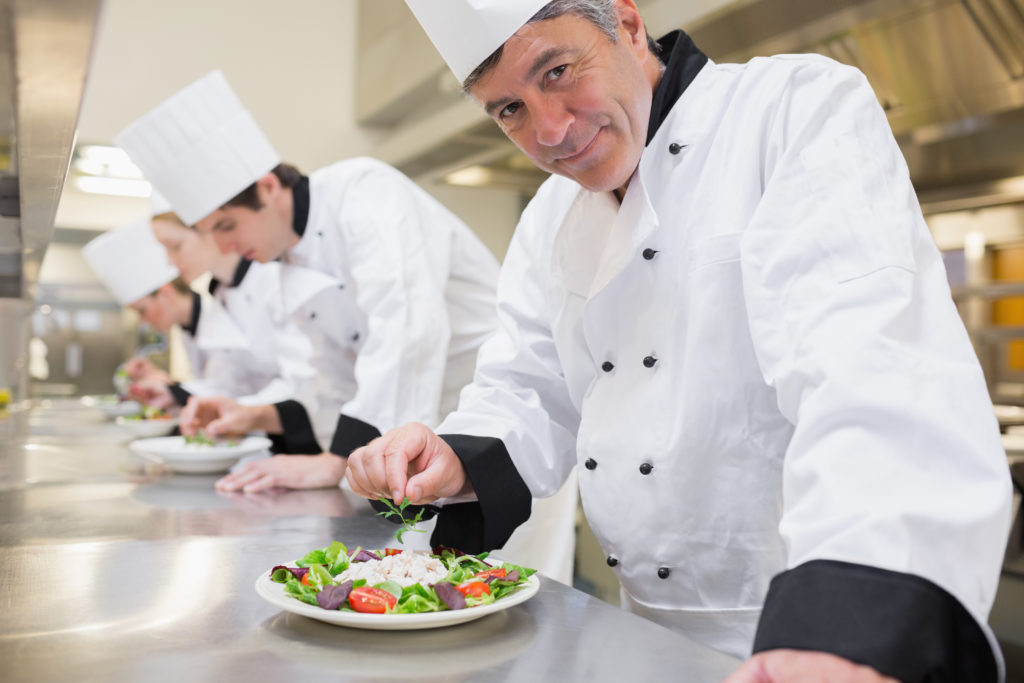 Faculty
Who are the instructors? A good culinary school will have accomplished chef-instructors and bakers from high-rated restaurants and food companies, and perhaps even cookbook authors giving some classes. Some will have instructors from different countries and backgrounds in diverse cuisines. Look for schools whose instructors have been in the foodservice industry for a while and were not just trained to be culinary teachers.
Also, consider a school with a smaller faculty-to-student ratio to get more individualized attention. Culinary classes are very different from a university history class, where hundreds of students may sit in a lecture hall. You want to be able to get the assistance of the instructor if needed. The feedback and critique from an expert cook are essential.
There is another advantage to having the opportunity to form connections with instructors who have been in the food industry. They have the potential to assist you in networking and securing externships and jobs. Some schools will offer their graduates long-term support in their careers. 
Majors Or Specializations
Some culinary schools, especially those found in colleges, offer a general education in the culinary arts with required courses to become a chef. However, some private culinary schools will offer majors or specializations with their degrees.
As many students will have a general idea of what they want their focus to be in the industry, choosing a program with a major and a reputation to back it up fills that career pathway.
If you're looking for a future as a pastry chef, look for a school with an excellent baking department with experienced pastry chefs as instructors. If beer-brewing is your passion, look for a school that specializes in this department. That may not be part of the curriculum in all schools.
Students who don't know what they want to major in may opt for a school with a variety of free electives. This will allow them to try different classes and specializations.
Some specializations that schools may offer:
Pastry and Baking

Wine Making

Food and Beverage Operations

Food Safety Supervisor

Chocolatier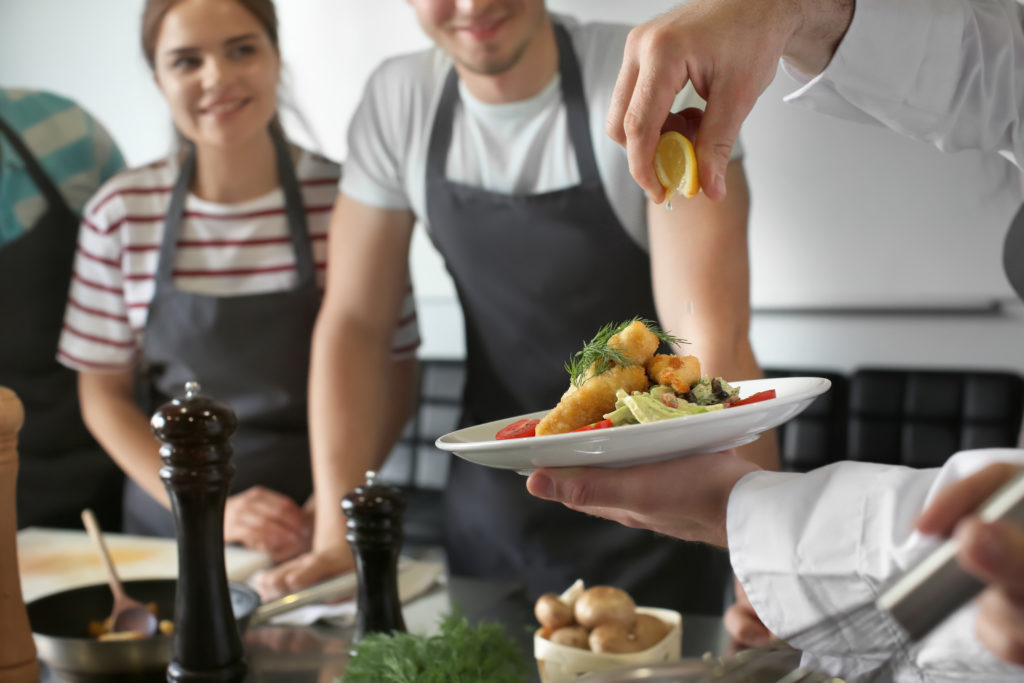 Tuition
As with all other higher education schools, finances are important. The cost of education is particularly important in cooking school as most entry-level jobs in the food industry aren't high-paying. It can take a few years to move up the ladder and bring in a significant salary to pay off any student loans. Consider whether the school offers scholarships or financial aid if needed.
Keep in mind that there is a difference in cost for programs that offer certificates versus Associate, Bachelors's, or even higher degrees. A less expensive certification might be sufficient, depending on your field and future career trajectory.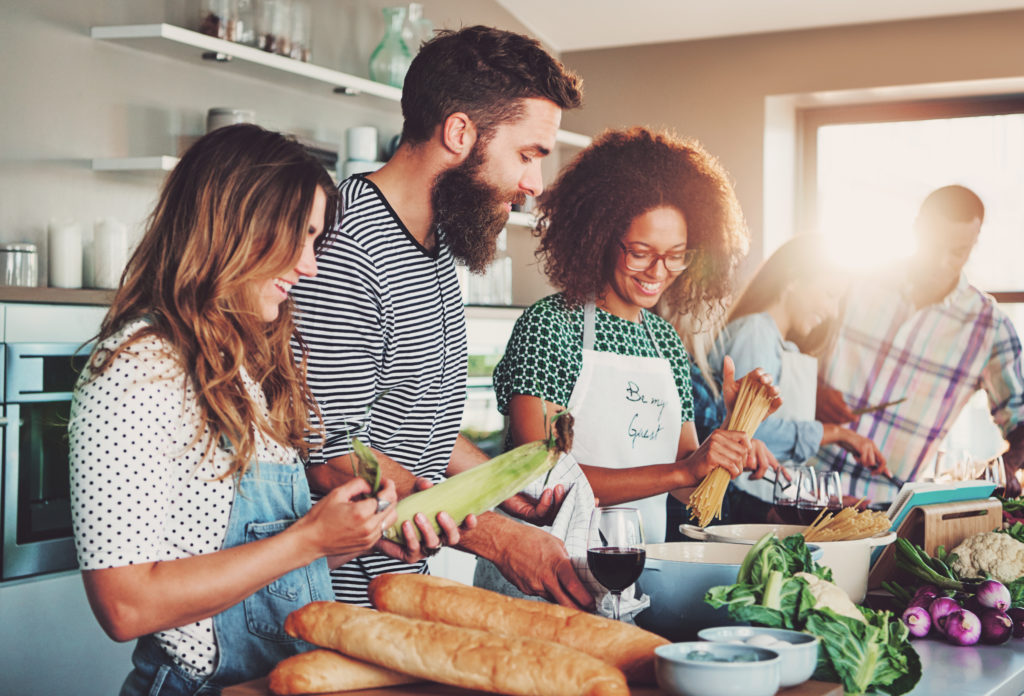 School Life
If you will be boarding on the school campus, especially if going for a full multi-year degree program, it is vital to be comfortable with the institution in general.
Is the school part of a large general college, or is it a small institution focused just on the culinary arts? Are accommodations or dorms available on grounds? Are there sports, student activities, and functions? All of these are factors to consider if that is something that interests you.
Another important consideration is the class schedule. If you are working while in school, look for a school whose course load can accommodate your schedule. Some culinary schools offer afternoon and evening classes.
On a related note, the location of the school can play a big factor as well. Many top cooking schools are located in areas with a vibrant restaurant-life. This allows students to experience different venues and menus, as well as a broader internship and working opportunities.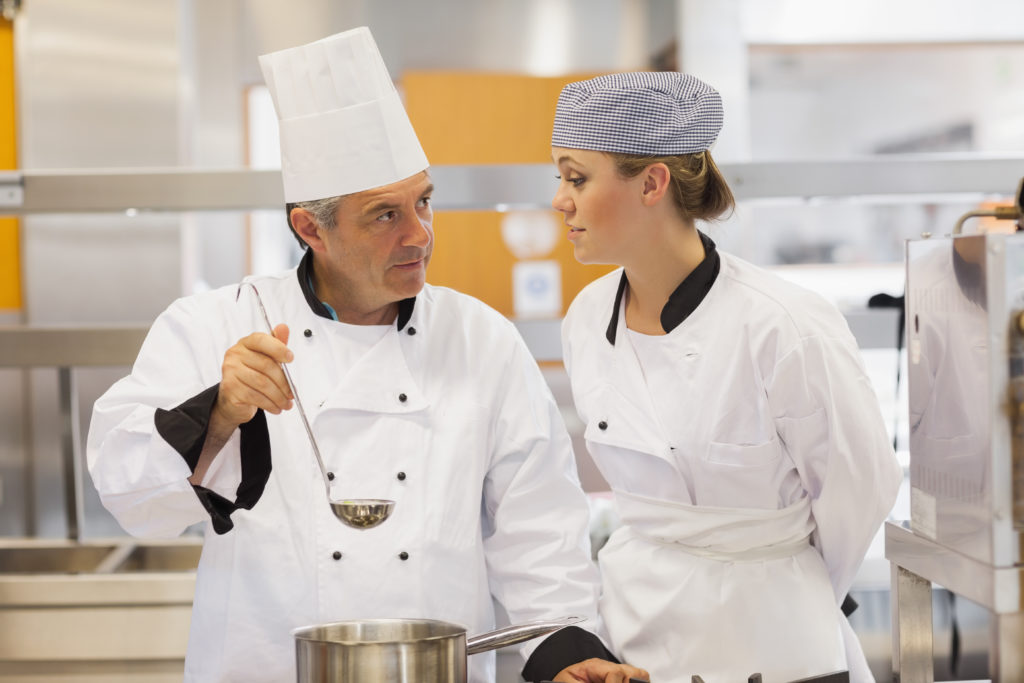 Alumni
Where are the school's alumni now? Does the school network for their students and help them find externships and job opportunities? While one individual student's success, or lack thereof, does not indicate the school's teachings, look into most graduates' career trajectories. This can give you some insight into how much the school prepared them for the working world.
Bonus Opportunities
If you're looking for unique experiences and interesting culinary courses, look into the optional programs some culinary schools offer. From touring a farm to observe farming methods and produce growth to visiting artisanal shops for tablescapes, there are a variety of interesting opportunities a school may provide.
Some of the more elite schools offer the opportunity to travel to different countries to personally explore cuisine and culture. Take a first-hand tour of the cafes and restaurants in France and visit Italy's wineries or the street food in China. These once-in-a-lifetime opportunities take education to the next level.
Nine Things To Consider When Looking for the Best Culinary School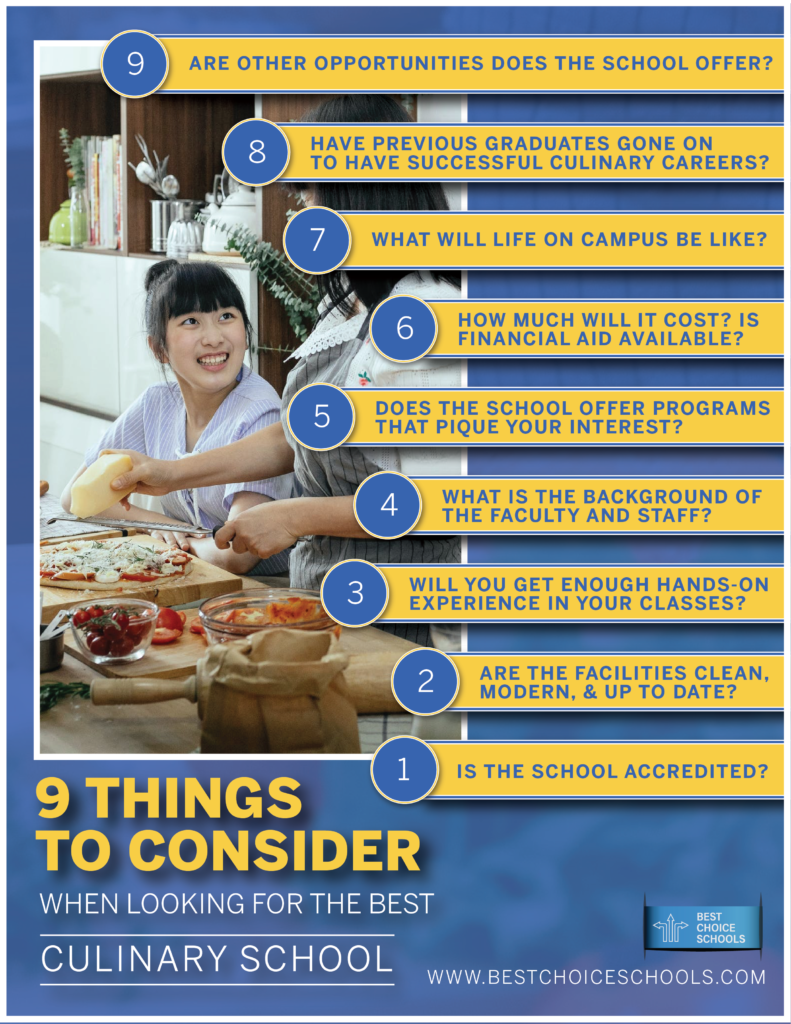 Visit The School
Congratulations! You've narrowed down your search to the top contenders of schools for you. Before you make the final decision, we encourage you to visit the schools.
If the school has an open house, that would be the optimal time to tour the campus, meet the faculty, and learn more about their classes. Most culinary schools should offer a class that is open to the public, allowing you to feel the courses that will be given at the school.
Look at the equipment – are they professional quality and in good condition? Is the presentation of the class enjoyable? Is the instructor knowledgeable? If the school's student restaurant is open to the public, try it out! How do the students prepare the food? This will be the food you will be learning to cook.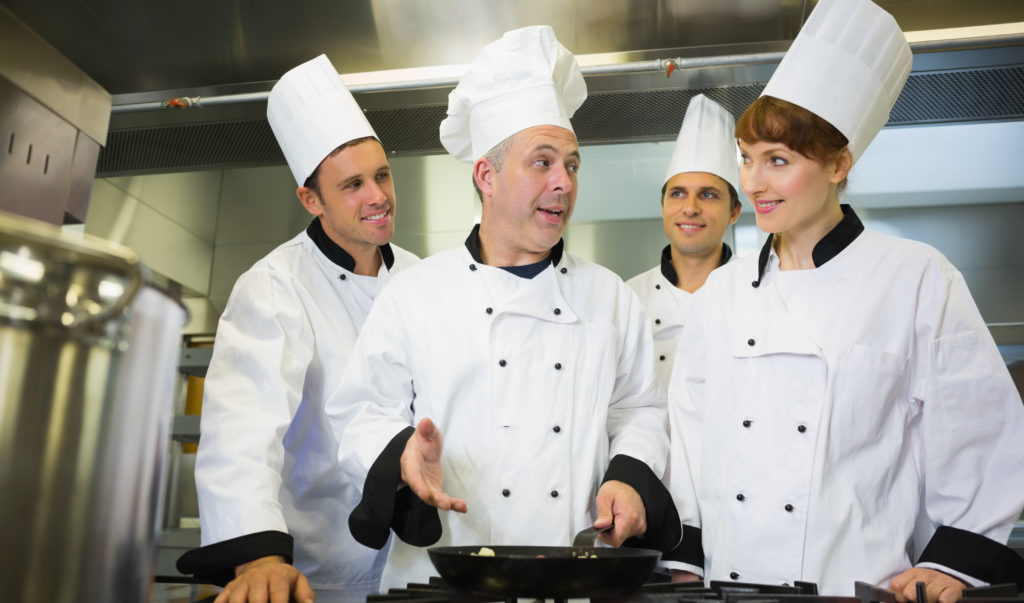 What to Expect from Culinary School
Culinary School, as you probably know already, is quite different from other lecture-driven courses. Many of the classes are hands-on and will involve lots of peeling, chopping, sautéing, mixing, and baking. Classes can cover the full range of food prep, from whipping up a perfect omelet to carving a watermelon basket.
That's not to say that there's no studying involved. Each class has accompanying textbooks, and there are written assignments and exams as well. Not all classes are in the food lab. From nutrition and food safety to menu planning and management courses, there are many note-taking classes. Some schools have more desk-classes or interesting culinary courses than others.
Each school has different required courses to become a chef. Some examples of classes that may be needed include:
Culinary Fundamentals

Cooking with Proteins

Soups and Sauces

Cooking Methods

Pastry & Baking

Appetizers and Hors D'oeuvres

Food Service Costs

Sanitation and Safety

Food Nutrition

Culinary Math
While all the classes are fascinating when cooking is your passion, some schools offer unusual and interesting courses as well, including:
Culinary Digital Technology – Exploring computer software available for the culinary arts
Food Truck Operations – The essentials of owning and operating a food truck or cart
Food Harvesting – Learn about sourcing local produce and the slaughtering of animals for poultry and meat.
Food Preservation – Delve into the techniques of food dehydration, freeze-drying, and canning.
Ethnic cooking – Cook dishes and use ingredients from around the world, including Africa, the Caribbean, and Germany
Hotel Management – Covers all aspects from front desk reception to banquet and event planning
While culinary school is enjoyable for those with a passion for cooking or interested in becoming a chef, it is physically demanding. The techniques are exacting, the pace is fast, and the work is intense. Pull through it, though, and the reward is immense.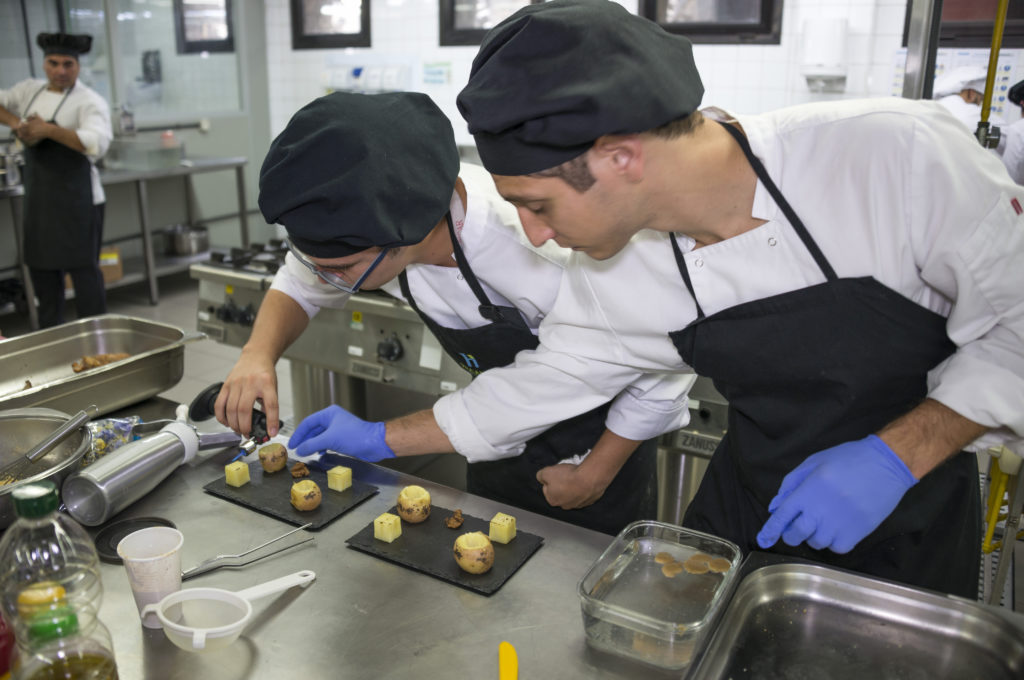 In Conclusion
Cooking is popular; everyone eats, and so it has become a major cultural interest in the United States. Now the lives of line cooks, such as the one featured in this article by Bon Appetit, are also piquing people's interest.
These articles provide budding chefs with a look into how the business works. They also are turning those with interest in the field to becoming students at culinary school.
With the increase of new culinary schools, it's important that students keep the above things in mind. Find a school that will cater to your dream, whether it is becoming a chef, a baker, or an ice-cream creator, not just the one that offers the highest degree.
To get started on your search, check out the 50 Best Culinary Schools in the U.S.