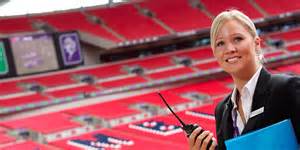 A sports management degree isn't simply focused on working with athletes in the collegiate or professional sporting world. While that's a large aspect of many careers available to those who pursue a degree in Sports Management, it's not the only one that should be considered. If you're fascinated by both the corporate aspects and the in-field opportunities such a degree represents, but aren't sure what your employment prospects may be once finished, this article will provide some solid leads and information.
General Degree Paths and Job Types
You can work towards a career in this field in several ways. However, any insititute that offers a degree program will typically include the following types of courses:
• Health and Sports
• Marketing and Business
• Sports Medicine and Philosophies
Of course, you're not limited to a single type of career when you attain a sports management degree. Many individuals may elect to focus their education and expertise on their communities by contributing to after-school programs or even community junior league sports. You'll also be capable of pursuing coaching postions, sports therapy jobs, or even an adjunct between companies and professional teams.
That isn't the end of opportunity. Because such degrees incorporate aspects of other disciplines, such as marketing and business practices, you may elect to venture into retail and marketing:
• Representing brands and products for the use of professional athletes,
• Designing and planning focused campaigns for materials essential to the pursuit of a variety of sports
• Being a part of a public relations group for a particular team
Each of these types of career options are open to those who have completed a focused degree in sports management. The challenge for many such individuals is sifting through the many jobs available and focusing their job search in a meaningful way. The first thing you should do, once you've embarked upon your educational career is to decide what area of the sporting world interests you most. If you are less passionate about working directly with athletes and more interested in the business side of the field, exclude coaching or adjunct positions from your job search.
Knowing Where to Look
Instead, focus on securing internships and building contacts in the marketing departments of sporting goods companies, public relations departments, and design firms. If what you love is nurturing and assisting athletes to be their best selves, consider a sports therapy career such as trainer or rehab specialist, a coaching position, or athletic director for a college or community program. Channel your energy into seeking internships that closely match your goals and offer opportunities to enhance your connections with that field as you complete your degree.
One other aspect of the sports management field is being the individual who locates and secures talented individuals for specific teams. You may elect to be a scout or a recruiter for a collegiate or professional sports team. This can often prove beneficial for those who feel a deep commitment to a specific sport and want to assist young people in pursuit of their athletic goals.
A sports management degree can open many doors, some of which you may not have yet imagined. You can participate in a meaningful way within the realm of community, collegiate, or professional sports—providing support, tuition, public relations, or product information. You may even elect to offer several services for which such a degree qualifies you. There is no rule against offering community service while also fulfilling the duties of another, paid career. As such, this can often prove a highly rewarding career path for many sports enthusiasts who recognize both their passion and potential within the sporting world.