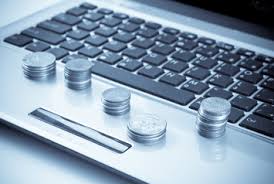 Financial aid for online learning includes access for students to the same national and state programs open to traditional college applicants provided that schools hold appropriate accreditation. For example, to qualify for federal student aid, schools must be accredited by regional associations overseen by the Higher Learning Commission or by other similar accrediting organizations specific to private or religious schools. The same criteria applies to many state-run financial aid programs. In addition to federal and state assistance, online schools also offer financial aid through college-level grants, scholarships or work study programs. Finally, online students can pursue eligibility for local financial assistance through private or non-profit organizations.
Federal Financial Aid Opportunities
Managed through the U.S. Department of Education, more than $150 billion annually assists approximately 15 million eligible students nationwide to pursue higher education goals. Funding can be granted for work study programs, grants, or low-interest loans that cover tuition, fees, boarding accommodations, materials, books or transportation. In some cases, monies be used for qualified expenses that enable class completion such as purchasing a computer or paying for child care. Eligible applicants can consider these financial assistance opportunities:
-Federal Student Aid, referred to as FAFSA
-Federal Work Study Program
-TEACH Grants for those pursuing educational careers
-Pell Grants for undergraduates earning their first degree
-Federal Supplemental Educational Opportunity Grant for undergraduates with exceptional financial needs
-Federal PLUS Graduate or Parent loans
-Federal Perkins and Stafford loans
Other types of federal assistance can be gained through
-tax benefits for education,
-education awards for community service with AmeriCorps,
-military veterans benefits programs,
-service grants for active duty military personnel or their dependents,
-educational training vouchers for present or past foster care youth,
-scholarships or loan repayment programs through the Indian Health Service, Department of Health and Human Services, National Health Service Corps, or National Institutes of Health.
Financial Aid for Online Learning at State and Local Levels
In a similar way, all states, colleges and communities offer various scholarships, awards, work study jobs, grants or loans to assist students with educational costs. Programs can be based on academic achievement, sociocultural or economic status, degree emphasis, or work ethic. Scholarships and grants are especially useful since these do not have to be repaid. While many state-based programs may require residential status to qualify, this is usually not the case for college-based ones. In fact, most schools offering distance education programs have specific financial aid options for online learners. The National Association of Student Financial Aid Administrators provides more information about financial aid available by state.
Personal Requirements for Financial Aid Eligibility
Just as schools must be accredited, financial aid recipients must meet certain eligibility requirements. These include
-being a U.S. citizen or state resident,
-having a Social Security number,
-registering with Selective Service if mandated,
-possessing appropriate high school or GED credentials,
-providing proof of enrollment in an accredited school,
-maintaining academic achievement once accepted to retain financial aid benefits.
Numerous financial aid opportunities abound for aspiring college students considering all types of college experiences. To find out more about eligibility status and funding opportunities, applicants considering financial aid for online learning should research their options or contact program advisers.